Magento 2 Email Settings: Configure SMTP in 3 Easy Steps
The Most Popular Extension Builder for

Magento 2
With a big catalog of 224+ extensions for your online store
May every online merchant have been familiar with the email sending system. In this post, I want to give a general guidelines over how to configure Magento 2 email settings. Not like the SMTP module , the setting for default SMTP mode is quite complicated for newbies. However, I hope that this guideline will help you have a deeper understanding about the Magento SMTP Email settings. SMTP an acronym for Simple Mail Transfer Protocol is a standard email-sending system first introduced in the late 20th century. There are 3 steps to set up SMTP in Magento 2 as follows.
Table of contents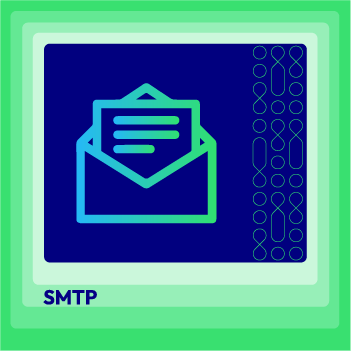 Prevent your emails for customers from going to the SPAM box
Check it out!
Step 1: Create an email address for your domain
This is the first step in our guide on Magento 2 email settings. Before a store admin can start configuring SMTP email for his Magento store, he needs to obtain a valid email address for his domain. Admins can set up email addresses by following guidelines from the server administrator or email hosting provider. Therefore, this very first step is also called the SMTP email setting for Magento 2.
Step 2: Configure Email Sending system for Magento stores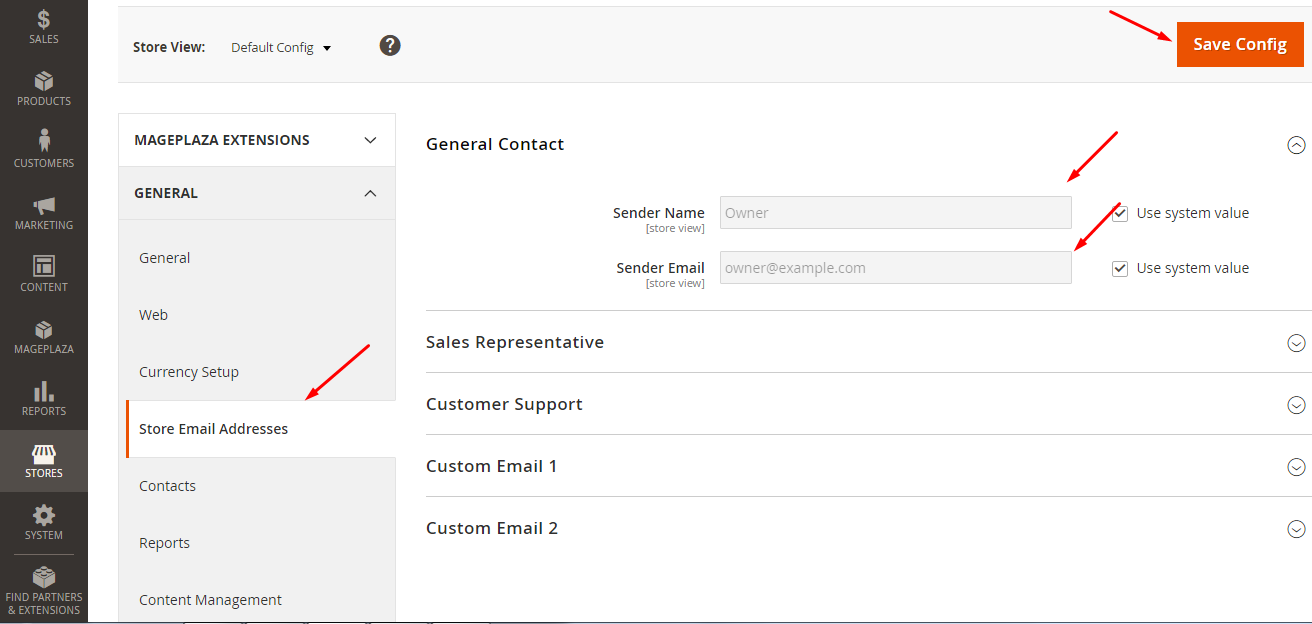 In this step, first, you need to navigate to Magento Admin Panel, and choose Stores > Settings > Configuration. After that, navigate the Store Email Address on the left side of the panel under General. Then select the General Contact section to start making adjustments in the default setting.
In the field of Sender Name, fill in the Name that you expect it to appear as the sender of any email newsletters. It is highly recommended that you figure out a name that bears an association with the General Contact identity.
In the field of Sender Email, provide the associated email address.
You can repeat these actions to each email address that you intend to make use of it in the future. Then, remember to click on Save button to apply the email setting for your Magento stores.
Step 3: Keep your Sales Email Configuration up-to-date
The last step for Magento 2 email settings is updating the Sale Email configuration. Always try to keep it up-to-date. First, you need to set up the Magento sale system for your store. Remember to pay attention to the configuration of any related email messages to make sure that the sender's information remains correct.
In the admin panel, navigate Sales and then select Sales Email, the system will bring you to the setting edit page like the following. After that, select Order and then check all the sender information here is correct
Email sending system is among one of the most determining factors of any online merchant's success. After finishing making adjustments, select the Save button to complete your setting.
Conclusion
Magento 2 Default SMTP is introduced with the aim of supporting store owners in accessing more customers and increasing sales. However, many shop admins do not know that most of their emails were left silently in spam or outbox instead of customers' inboxes. That is the biggest limitation of default SMTP making it become ineffective for any e-commerce. Here comes the Magento 2 SMTP extension to handle this problem and maximize the effectiveness of your email marketing. If you have any questions about the guide above for Magento 2 email settings, don't hesitate to contact us.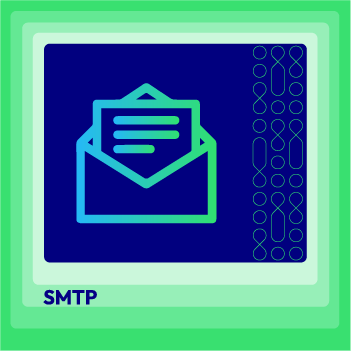 Prevent your emails for customers from going to the SPAM box
Check it out!
Related Posts

Sam is the CEO and Founder of Mageplaza, pursuing a simple and healthy lifestyle. He is a friend, a husband, and a father to two children. As a trainer and an aspiring influencer, he is also a big fan of sports and travel. Sam is exceptionally knowledgeable about e-commerce, especially Magento and Shopify, with 10 years of experience in the field.
Website Support
& Maintenance Services
Make sure your store is not only in good shape but also thriving with a professional team yet at an affordable price.
Get Started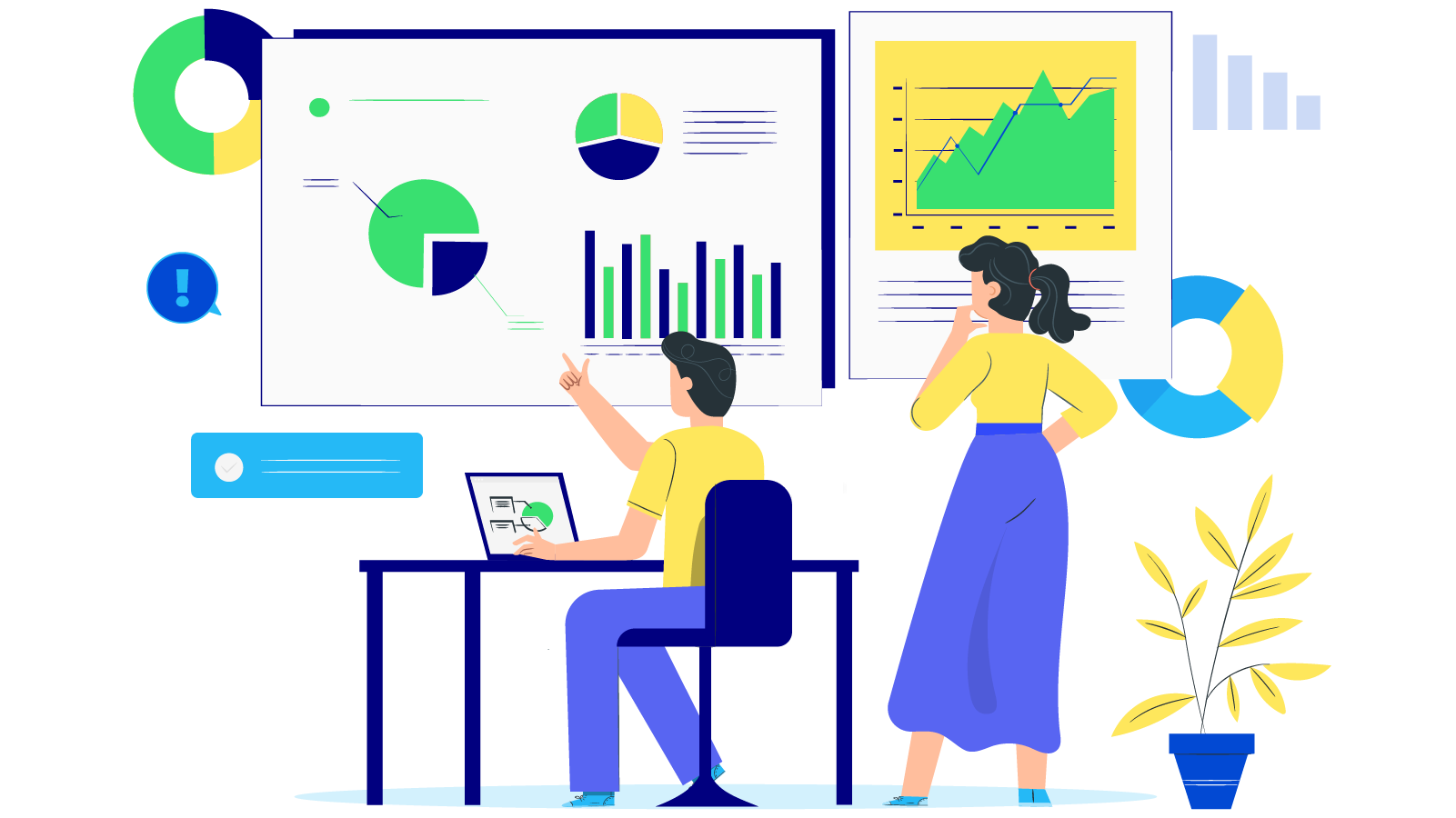 New Posts



People also searched for
magento 2 email settings
magento 2 email configuration
magento 2 mail sending settings
magento 2 smtp settings
magento 2 email setup
magento 2 configure smtp
magento 2 configure email sending
magento 2 smtp configuration
magento 2 email

magento 2 send email
magento2 smtp
magento 2 email sending settings
smtp magento 2
email configuration in magento 2
configure smtp magento 2
magento email configuration
mageplaza smtp magento 2
magento2 email settings
magento email setup

magento 2 smtp email
smtp for magento 2
magento 2 send email from localhost
magento 2 mail settings
magento 2 email smtp setting
magento2 email
magento 2 email settings smtp
smtp magento2
magento email settings
send email in magento 2

magento email
2.2.x, 2.3.x, 2.4.x
Subscribe
Stay in the know
Get special offers on the latest news from Mageplaza.
Earn $10 in reward now!