Top 11+ Best Magento 2 PWA extensions
The Most Popular Extension Builder for

Magento 2
With a big catalog of 224+ extensions for your online store
More and more people access the Internet through mobile devices. It's not optional but an indispensable need for your website to go mobile if you want to captivate customers and gain a competitive edge in the ever-changing industry.
If you haven't made your website mobile-ready, the best way to do it now is using PWA (progressive web application). Many world's largest organizations are utilizing this trendy technology and obtaining enormous benefits from it. Using PWA, you can shorten the time to integrate mobile compatibility and enhance your online presence.
Suppose you are running a Magento 2 store. In that case, you might know how PWA has become an important aspect in the Magento 2 future, how your Magento 2 store needs to get PWA ready if you want to survive in an innovative and mobile world.
Actually, you can adapt your store with this technology by using Magento 2 extensions that support PWA compatibility. This is another smart way to approach the trend.
And there you already know it, now let's get down to a clearer picture of PWA and it best Magento 2 PWA extensions.
What are PWAs and how do they work?
Progressive Web Application (PWA) was first introduced by Google in 2015. PWA combines the application functionality into a website. It works as a hybrid form of a website and mobile application.
So what is the PWA, exactly?
In essence, it is an application built from the web technologies we already know, like HTML, CSS, and JavaScript, but with a feel and functionality like a native app. This new technology is for building modern web applications for mobile.
PWAs offer users an experience as they have in native apps, which allows them to download and install the apps right from the App Store or Google play store. These PWAs are also installable. Users can add them to their home screen and open anytime they want, like interacting with an actual native app.
We've talked about native apps and compared them with PWAs. Actually, the difference between native apps and PWAs might help you understand more deeply what exactly PWAs mean. Here, it would be best if you get the key - the main difference between PWAs and native apps is that PWA operates in a browser, so there's no need to download it from an app store.
PWAs are gaining popularity. There are many big PWA sites that have already built PWA like Starbucks.com, Pinerest.com, Uber.com, Twitter.com, or Forbes.com. All of them have seen a considerable increase in user engagement. Though these sites also have native apps on iOS and Android.
How do PWAs benefit businesses?
PWAs benefits businesses in different ways. Here is a brief summary of why businesses and organizations should opt for them:
Users don't have to go through the process of downloading and installing from different app stores
PWAs can be built with common web technologies
PWAs are cheaper to build
PWAs are responsive with different screens
PWAs are smooth, fast, and lightweight
PWAs can work offline without an Internet connection
SEO-friendly PWAs are discoverable via search engines
Use push notifications to re-engage users
What is Magento 2 PWA extension?
Magento 2 PWA extensions are the module that support PWA compatibility. These pre-made Magento PWA solutions enhance your Magento 2 store performance and upgrade it to a more mobile-friendly and responsive site. These modules are almost easy to install and can effectively bring a full PWA experience for your customers.
Best Magento 2 PWA extensions
With the massive number of mobile users and high demand for PWA compatibility, many solution providers claim to create the best ready-to-use PWA solutions. One of the outstanding providers that you can trust when it comes to PWAs solutions is Mageplaza. Mageplaza has already got our extensions on the track to adapt immediately to this trendy and practical technology. Mageplaza continuously upgrades our modules to support PWA compatibility free of charge and enables all the features generated and operated smoothly on every Magento 2 website.
And there you have full-packaged Mageplaza Magento 2 PWA extensions that enhance your store performance and make it more PWA-ready for your future upgrades. You will see the significant improvements in your store when having these best Magento 2 PWA extensions on your store. Your site will be faster, smoother, and more mobile-friendly.
Here's the list of outstanding Magento 2 PWA-ready extensions by Mageplaza:
Magento 2 Blog PWA by Mageplaza
Mageplaza Blog for Magento 2 enables you to add a blog to your Magento 2 store without integrating third-party frameworks, such as WordPress. Works as a usual blog with full functionalities well-performed, Magento 2 Blog extension helps you to build a beautiful and informative blog that adds more value to your website and provides more useful information to customers.
The extension supports PWA compatibility which stimulates its performance on your website. All the PWA features are supported and work in harmony with the original features, so your website can be totally free from any conflict or error.
Price: FREE
Highlight features
SEO-friendly and responsive design
Assign blog to specific categories and products
Show related posts on product pages
Create topics, tags, and comment section
Rest API, GraphQL ready
Magento 2 Free Gifts PWA by Mageplaza
Mageplaza Free Gifts for Magento 2 is one of the best Magento 2 PWA extensions that makes it easier for store owners to offer free gifts to customers. This module will be an effective solution for an online store to retain customers with an appealing offer on special occasions. It can also be rewarded to customers for their purchases or incentives to boost customer purchasing decisions.
With Magento 2 Free Gifts that adds PWA-ready features to your Magento 2 store, you can expect a great improvement in your store performance as well as customer experience.
Price: $199
Highlight features
Show free gifts on the Product page and Shopping Cart page
Set the rule to display gifts
Flexible to set gift price
Rest API, GraphQL ready
Magento 2 Auto Related Products PWA by Mageplaza
Mageplaza Auto Related Products for Magento 2 enables store owners to show products related to what customers view on the current pages. The rules to display related products can be set from the admin backend with unlimited numbers, making it flexible for store owners to suggest products to customers with specific purposes.
The extension is now PWA-ready, which enhances its performance on the Magento 2 store.
Price: $199
Highlight features
Set unlimited related products rules
Show unlimited related product blocks
Support A/B testing
Support Ajax loading
Rest API, GraphQL ready
Magento 2 Custom Stock Status PWA by Mageplaza
Mageplaza Custom Stock Status for Magento 2 makes it easy for customers to go shopping online when knowing the stock status of the products. This wonderful Magento 2 PWA extension enables online stores to show the real-time status of product availability. It can be the remaining number of items or out-of-stock product status. This technique can effectively entice customers to purchase more based on the store's specific purpose and strategy.
Mageplaza Custom Stock Status for Magento 2 fully supports PWA, which makes it an ideal solution for Magento 2 stores to approach PWA technology in a simple and efficient way.
Price: $199
Highlight features
Create unlimited stock statuses
Auto-apply stock labels
Applicable to all product types
Display stock status on different pages
Rest API, GraphQL ready
Magento 2 Pre Order PWA by Mageplaza
Mageplaza Pre Order for Magento 2 enables the pre-order for unavailable products on the online stores that satisfy a lot of online shoppers. With this Magento PWA extension, customers can place an order with their favorite product even if it's out of stock or hasn't been released yet. This is another effective way to encourage customers to purchase and promote upcoming products.
As a PWA-ready extension, Mageplaza Pre Order for Magento 2 is an ideal solution to drive your Magento 2 store to the PWA technology that the eCommerce market opts for.
Price: $149
Highlight features
Set pre-order or backorder for various product types
Display pre-order based on conditions
Enable estimated delivery date
Show pre-order notes on the PDF invoice
Customizable pre-order labels
Rest API, GraphQL ready
Magento 2 Quick Order PWA by Mageplaza
Mageplaza Quick Order for Magento 2 supports online buyers, especially wholesalers, to order in bulk quickly. The extension simplifies the shopping process of wholesaler customers. They can easily add multiple products to the cart and process the checkout for their bulk order quickly with only some clicks.
The extension is now powered by PWA technology, which allows it to function more efficiently on the Magento website and improve the store's general performance.
Price: $199
Highlight features
Support instant search for products
Easy to add bulk products to the cart
Customizable quick order page
Rest API, GraphQL ready
Magento 2 Who Bought This Also Bought PWA by Mageplaza
Mageplaza Who Bought This Also Bought for Magento 2 is a useful tool to boost conversion rates and sales for online stores. With related products the store suggests, customers will have more options for their purchase and save time to browse the store to discover relevant products.
With PWA supported, the Magento extension levels up the store functionality by enabling its features to operate faster and smoother. Even when your customers access your store from the mobile screen, all the related products will be displayed neatly and beautifully on the pages they're currently viewing.
Price: $149
Highlight features
Display related products based on customers' purchase history
Show related products on different pages
Customizable layout
Display related products with details
Rest API, GraphQL ready
Magento 2 Product Labels PWA by Mageplaza
Mageplaza Product Labels for Magento 2 enables online stores to show product labels tailored to their specific promotion campaigns. One of the most common labels used in this PWA extension is "Bestseller," which draws customers' attention and effectively increases sales. The extension now fully supports PWA, so it'll be another effective solution to get your Magento 2 store PWA ready with ease.
Price: $129
Highlight features
Pre-made enticing labels
Customize labels' messages with ease
Set product labels by rules
Provide flexible product labels design
Rest API, GraphQL ready
Magento 2 Order Attributes PWA by Mageplaza
Mageplaza Order Attributes for Magento 2 allows store owners to add more attributes to the orders so that they can collect essential customer information to process their order easily. This Magento PWA extension helps speed up the order processing and brings convenience to both customers and the store.
With PWA compatibility supported, it enables your website to be more responsive and well-functioning across devices, especially mobile devices.
Price: $199
Highlight Features
Add unlimited attributes to the checkout page
Create multiple attribute types
Display order attributes based on shopping methods
Display order attributes in different places
Rest API, GraphQL ready
Magento 2 Reward Points PWA by Mageplaza
Mageplaza Reward Points for Magento 2 is a powerful tool for online stores to retain customers and build customer loyalty. Store owners can use different types of reward points to reward customers for their specific behaviors, such as purchasing, subscribing, reviewing, or referring to friends.
Magento 2 Reward Points supports PWA compatibility, so all the original features of this extension will perform well on your Magento 2 store as well as smoothly work together with other modules and features that are also PWA-ready.
Price:
Standard: $99
Professional: $199
Ultimate: $299
Highlight features
Offer reward points for different behaviors
Flexible to customize points labels
Set earning and sending rules
Rewards for referring friends
Import/export reward points
Track reward points via an advanced report
Magento 2 Daily Deal PWA by Mageplaza
Mageplaza Daily Deal for Magento 2 is an effective solution to boost sales for your online store with intriguing and appealing deals. You can display daily deals for specific products with a countdown timer to attract customers and make them feel the urgency that entices them to purchase your products.
Mageplaza Daily Deal now supports Magento 2 PWA which makes it an intuitive solution for your Magento 2 store.
Price: $149
Highlight features
Display daily deals with a countdown timer
Limit daily deals
Customizable 4 types of deal pages
Enable sidebar widgets and floating slider
Show daily deal blocks at any pages
Rest API, GraphQL ready
Mageplaza provides a huge collection of the best Magento 2 PWA extensions waiting for you. Find your extensions here.
Final words
Magento 2 PWA is what you can't ignore if you are going to make a difference and turn your Magento 2 store into a modern, usable, and accessible website in the mobile world. It's optimal to use ready-to-use Magento 2 PWA solutions that incredibly enhance your store's usability and customer experience.
Website Support
& Maintenance Services
Make sure your store is not only in good shape but also thriving with a professional team yet at an affordable price.
Get Started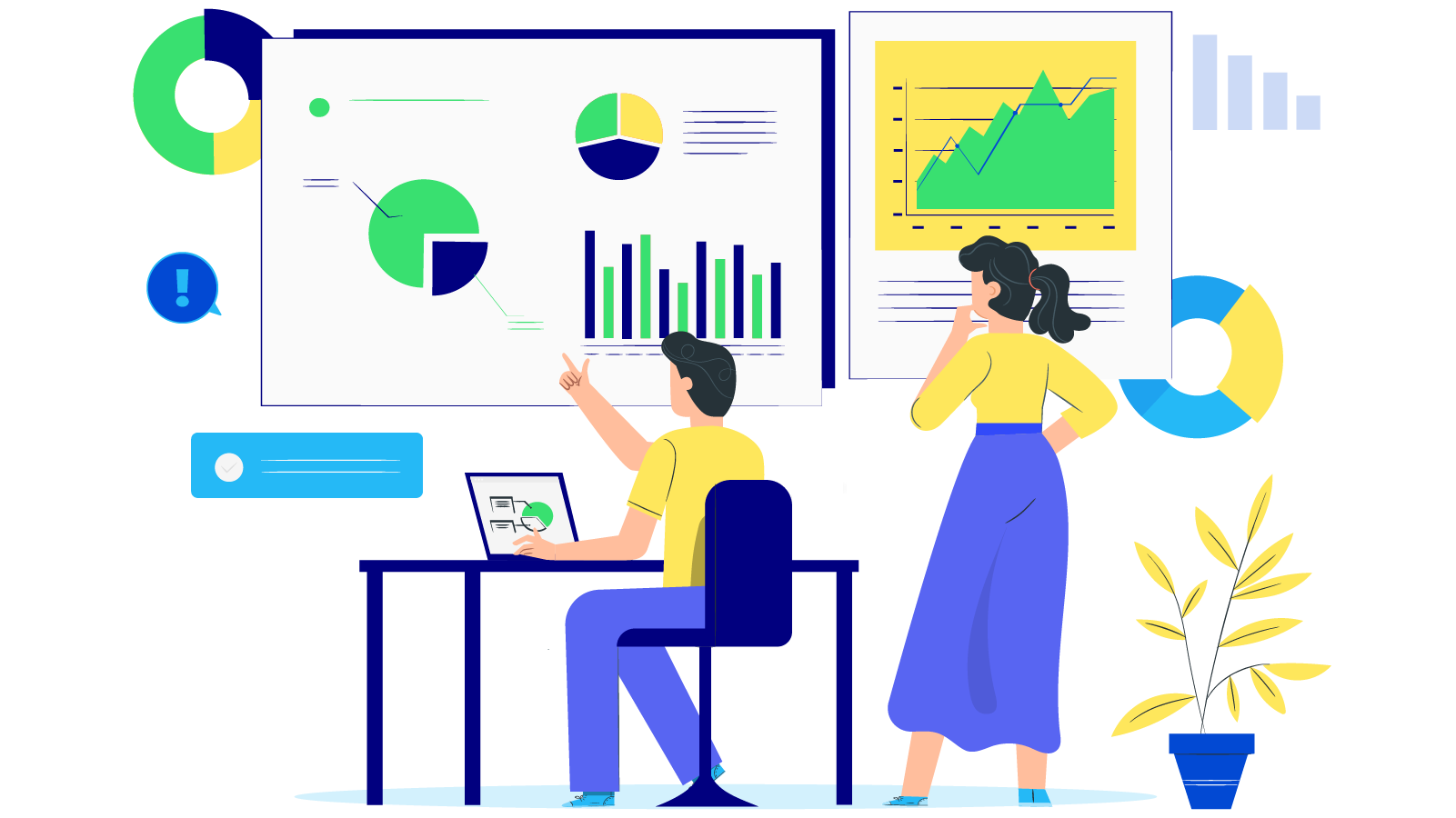 New Posts



Subscribe
Stay in the know
Get special offers on the latest news from Mageplaza.
Earn $10 in reward now!