Must-have magento 2 extensions - Best Free and paid Magento 2 extensions in 2022
The Most Popular Extension Builder for
Magento 2
With a big catalog of
234+ extensions

for your online store
The best must have Magento 2 extensions in 2021 now in one place, no need to google alot. In this post, we will list the best Magento 2 extensions you need. It covers Magento categories: Marketing, Checkout process, Gifting, SEO & Search, Improved Navigation, Social media, Site Management, Integration and Performance. All extensions listed here are tested and fully compatible with Magento version 2.x.x. The most important things of Best 20+ Magento 2 Must have Extensions FREE & PAID are high quality extensions and reliable vendor in Magento marketplace.
Table of Content:
Here are the best Magento 1 and Magento 2 modules:
The best Magento 2 Extensions
I. Start Kit (Special for Theme Vendor)
All extensions that you need before merchants launch a Magento store. Almost of them are free modules.
2. Blog for Magento 2
If the online store has good blog, it can attract more and more visitors. You display more information, you get more interactions with customers. The Magento 2 Blog, admin can create many posts which are so convenient to customers, moreover, easy to manage your shop.
Features
SEO Friendly

Integrate Magento sitemap or blog sitemap

Posts on blog have flexible attributes

Optimizing RSS

Editing WYSIWYG by admin

Comment in different engines: Facebook or Disqus

Supporting multiple-stores
Information
Price: FREE
Vendor: Mageplaza
3. Shop By Brand for Magento 2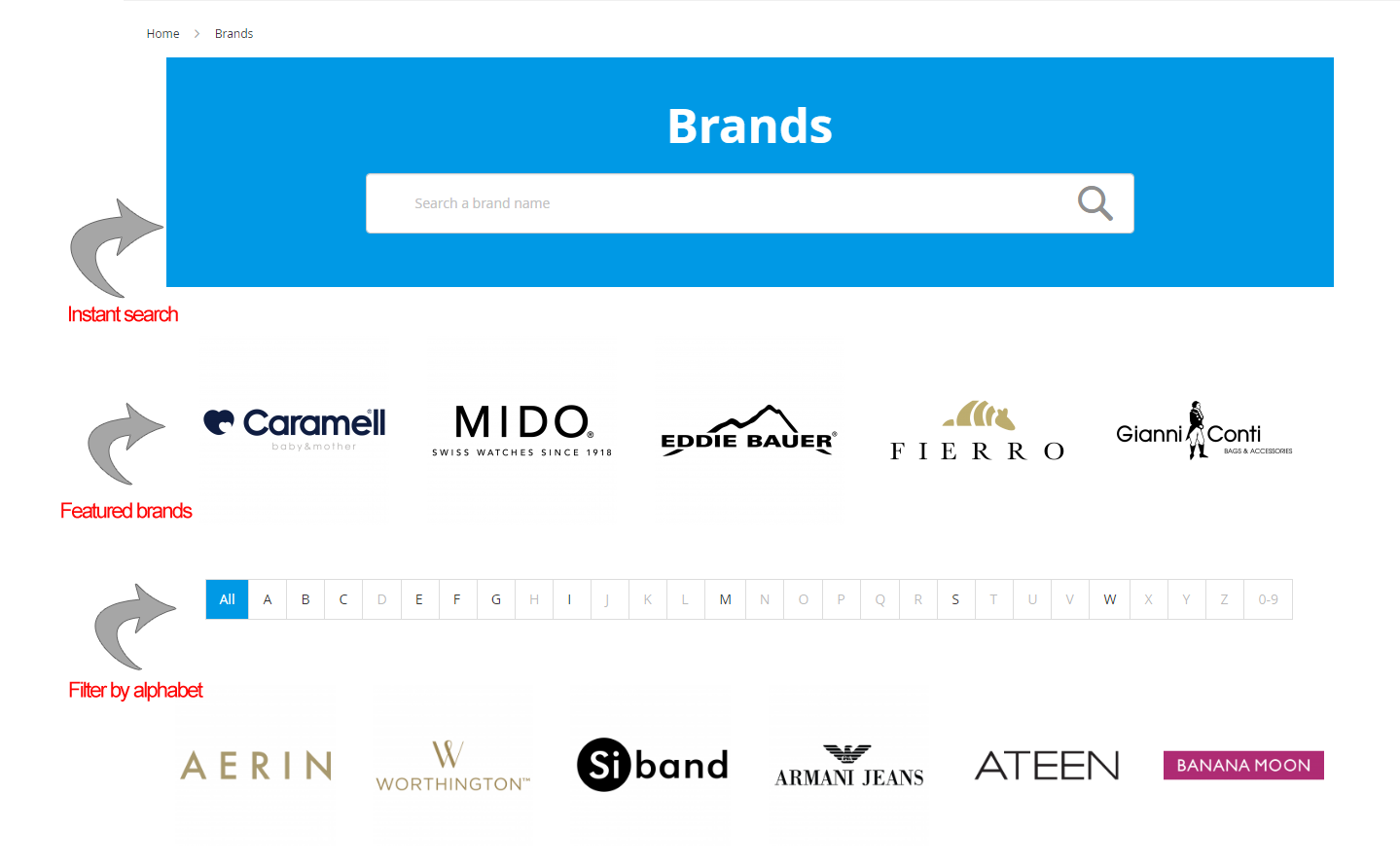 Magento 2 Shop by Brand extension brings a wholly new level of looking up products for visitors - Shop by brand! Your visitors will be given a chance to look for the brand they like easily as well as experience unique attractive brand page.
Features
Create unlimited brands with names, logos.

Support featured brands.

All brands page and brand's page including all products.

Compatible with Layered Navigation

Instant Search brands

Import brands
Information
Price: $99
Vendor: Mageplaza
4. SMTP for Magento 2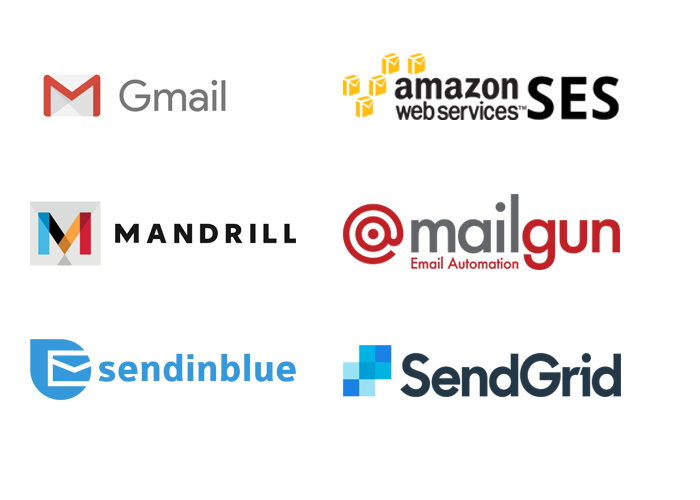 Mageplaza SMTP extension is a perfect hco your Magento store. It gives you more opportunities to reach your email marketing customers, in particular, up to 99%. In addition, with email templates designed with sweet and warm content, will definitely attract the attention of customers. Thus, you have a successful marketing campaign.
Features
Able to customize SMTP server and port easily

Assist 20+ SMTP service suppliers

Allow testing email before sending to the customers

Allow viewing Email logs conveniently

Support 100% Open-source code
Information
Price: FREE
Vendor: Mageplaza
5. Social Login for Magento 2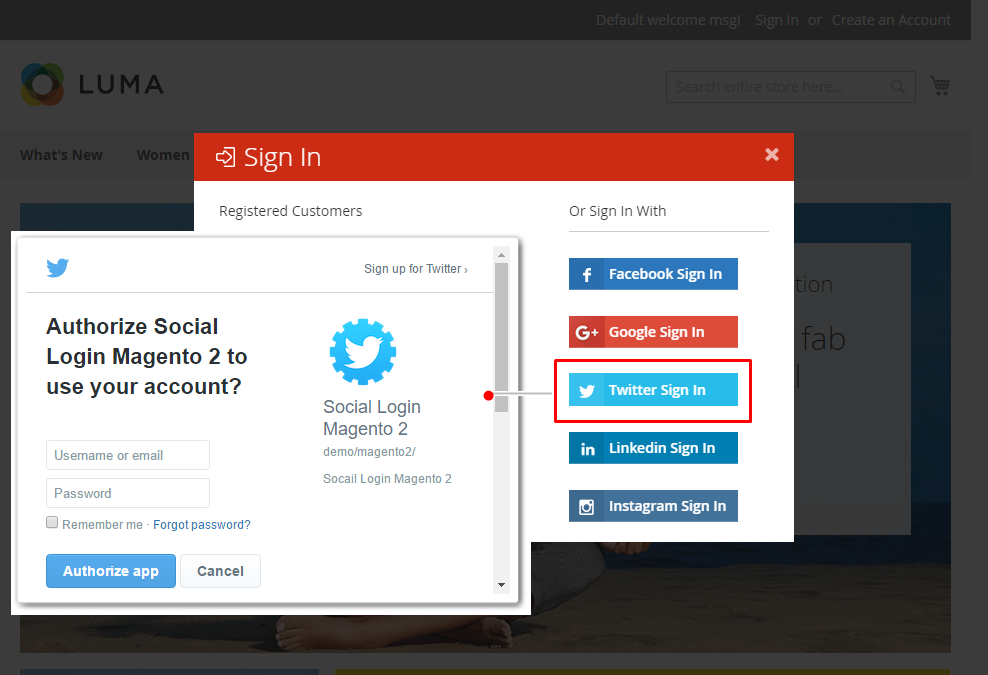 Magento 2 Social Login which is designed and provide free for customers can be quickly login to your Magento store with simple process by various kinds of social networks.
Features
Changing information of customer easily

Suitable for Layered Navigation

Customizing easily

One Step Checkout

Converting leads from Affiliate module

Supporting the Loyalty Program
Information
Price: FREE
Vendor: Mageplaza
6. Advanced Report for Magento 2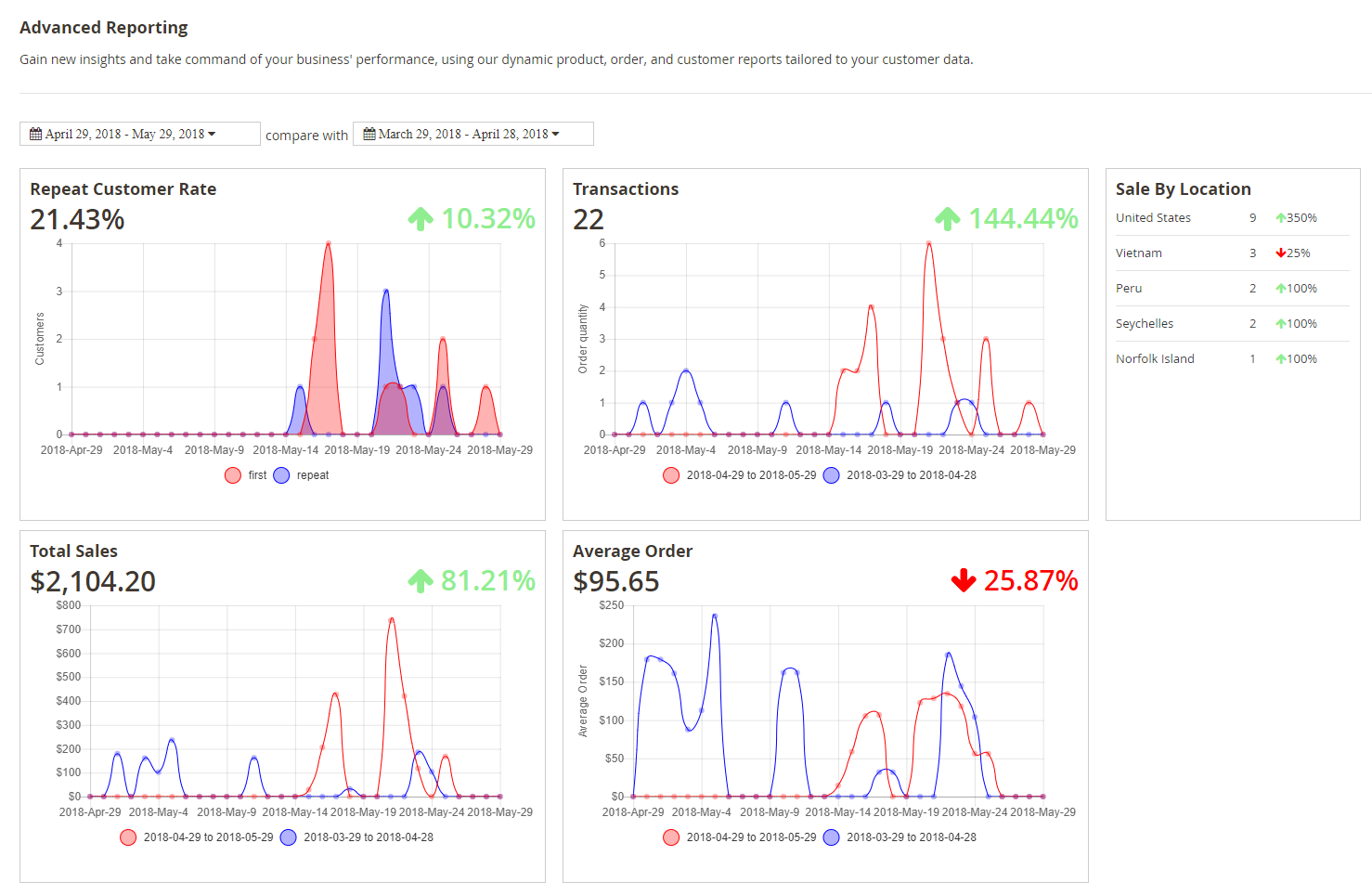 Magento 2 Reports extension by Mageplaza is an innovative module which helps online stores track, process and manages their business better with advanced customizable reports. Statistical data collected from customers, orders, sales, and products on a regular basis are quickly sorted out, providing a great help to store owners in both business and marketing decision-making.
Features
Support 2 informative advanced reports

Include the report comparison

Support 16 report cards

Informative line-chart reports supported
Information
Price: FREE
Vendor: Mageplaza
7. Google reCaptcha for Magento 2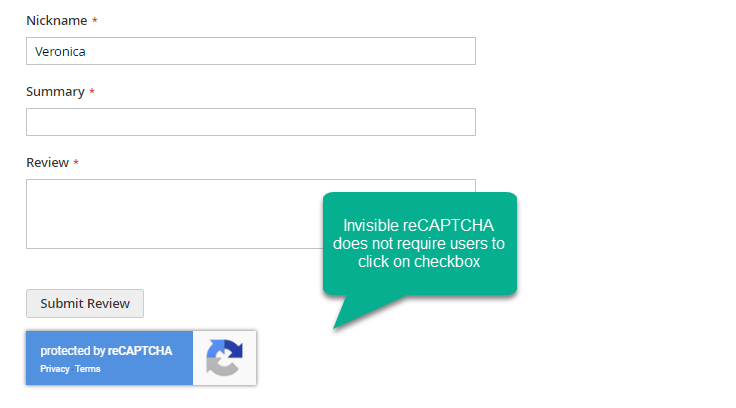 Thanks to Google Recaptcha extension from Mageplaza, your e-commerce store can avoid spams and frauds effectively. Besides that, this module also enables adding invisible reCaptcha to any forms on your store, which can enhance the user experience as well as the conversion rates dramatically.
Features
Visible and invisible captcha supported

Allow adding invisible reCaptcha to any forms on store

Support multiple pages

Work well with all Mageplaza plugins
Information
Price: FREE
Vendor: Mageplaza
II. Magento 2 Marketing
2. Affiliate for Magento 2
Mageplaza Affiliate extension for Magento 2 is one of the great affiliate marketing solutions for your online store to sell online. Through affiliate programs, it helps Magento 2 store have more website visits, and offers the opportunity to make a lot of money for sales. Also, it aslo helps increase sales and increases awareness for your brand.
Features
Create multi-affiliate marketing programs

Establish the different the level of commissions for affiliate programs

Customize the Affiliate link: Parameter and Hash

Generate many Affiliate Groups

Invite the friends through sharing on social channels

Allow creating and managing banners and links effectively

Withdraw the commissions
Information
Price: $99
Vendor: Mageplaza
3. Reward Points for Magento 2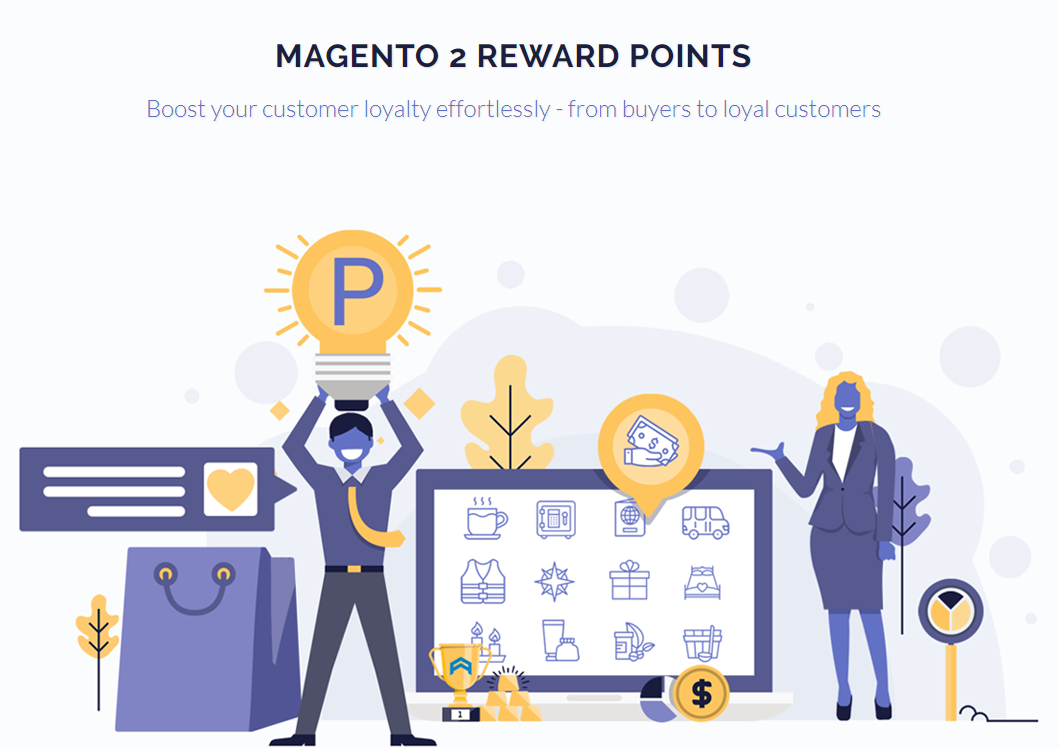 The Magento 2 Reward Points by Mageplaza allows customers to earn unlimited points through the actions of customers such as buying products, sharing products through social networks, etc. Besides that, customers can use points as a payment method. This not only helps attract new customers but also retain loyal customers for your online store.
Features
Be able to customize spending and earning rules

Enable becoming a payment method

Able to earn points through the shopping and other behaviors (subscriptions, friend referral, social sharing, lifetime sales amount, etc.)

Customizable points name and labels

Enhance customer experiences with the point spending slider

Enable points usage for purchases

Allow following loyalty program via advanced report
Information
Price: $99
Vendor: Mageplaza
4. SEO for Magento 2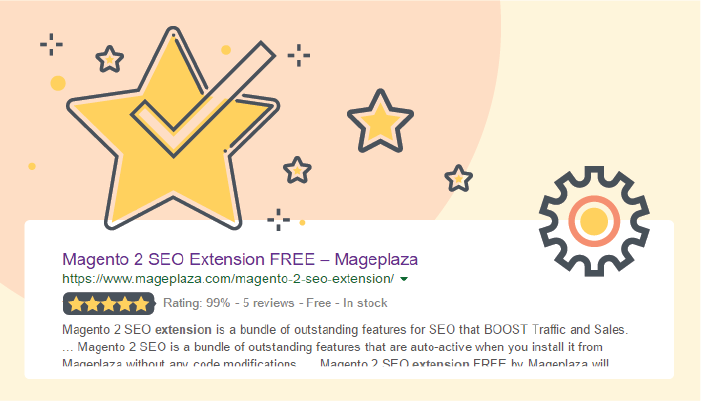 Magento 2 SEO extension includes various outstanding features. It helps improve your site's rankings over 32%, increase the traffics for the site over 198%. Especially, this extension helps reduce 100% the duplicate content issues. Besides that, when you install SEO extension, you don't need to do any code modifications. It is also extremely friendly with your store and helps do SEO better.
Features
Stop duplicating content issues

Structured data is added automatically

Dynamic and variety metadata template rules

Use Hreflang tags easily

Wonderful SEO report feature

Breadcrumbs is friendly for site

Smart Page Analysis

Improved HTML/XML Sitemaps feature

Support Crosslinks

Assist multi stores and multi languages
Information
Price: FREE
Vendor: Mageplaza
5. Newsletter Popup for Magento 2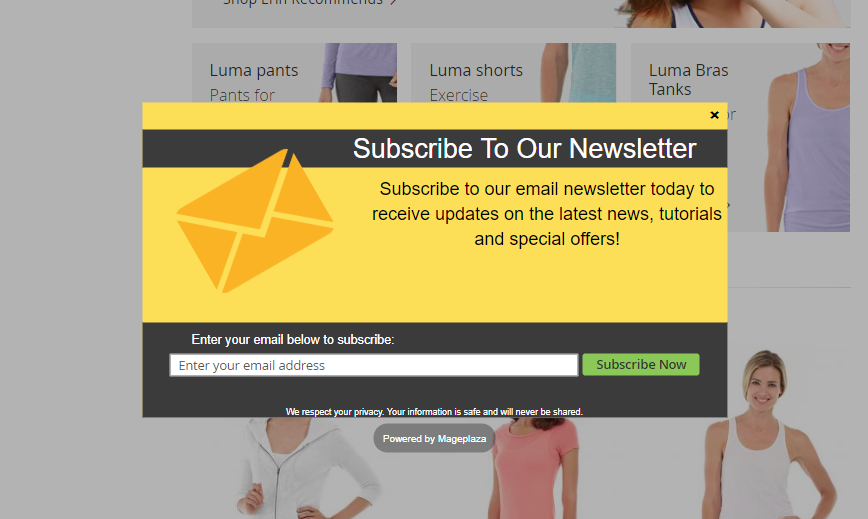 With Magento 2 Newsletter popup, you can easily convert visitors into customers or subscriber. Also, this will improve the traffic of your store significantly. More interestingly, store onwers can attract their customers to discount coupons, subscription or many other contents on their site. Don't miss a great chance to install a useful extension for your store.
Features
Flexibly exhibit on every page

Customizable newsletter content

Newsletter pop-ups showing after a configured time

Pop-ups reappear after setting time

Premade pop-up templates

Congratulation popup

Ajax reporting subscriber
Information
Price: FREE
Vendor: Mageplaza
6. Free Shipping Bar for Magento 2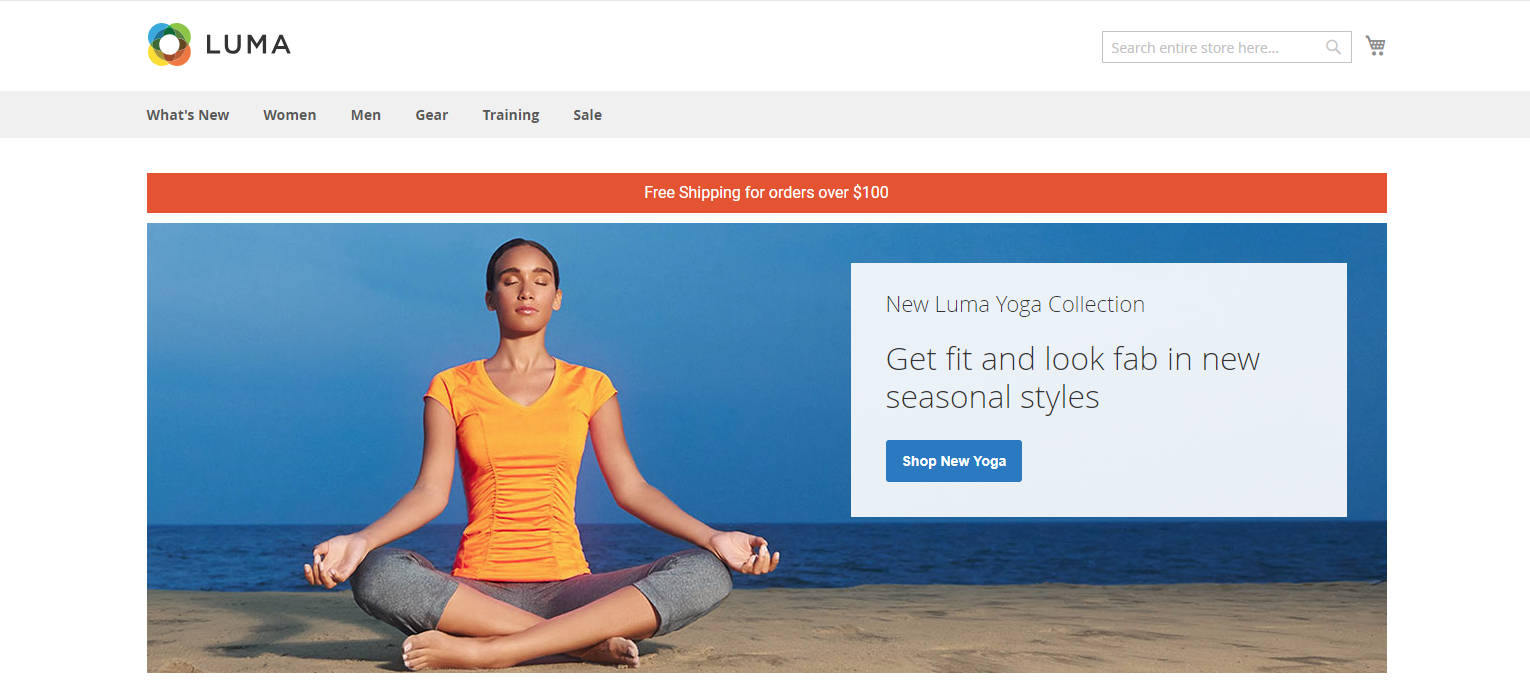 Magento 2 Free Shipping Bar extension from Mageplaza helps increase your customers' shopping cart value by delivering a tempting offer. The module works as a reminder of the extra benefits buyers get when they purchase more on your store.
Features
Display free shipping offer in any pages

Show messages based on auto-calculating cart total

Flexible design and customization

Set the specific time to display the free shipping bars on selected pages

Provide 5 pre-made templates

Allow inserting a link to another page on the bar
Information
Price: $99
Vendor: Mageplaza
6.Omnisend
Omnichannel marketing takes different online channels and integrates them into a holistic approach. Omnisend is an omnichannel marketing automation tool for ecommerce. Via this tool, you can communicate with your customers via email, SMS, Facebook Messenger, and even Web push notifications.
Connect your Magento store with Omnisend is simple, you just need to install the extension and there's no need for custom development.
Features:
Predefined automation workflows
Different reports
Advanced segmentation.
Interactive email elements
Information
7.Beeketing
Beeketing - Sales & Conversion optimization for Magento 2 is a marketing automation extension which helps optimize your sales funnel and increase conversion rate. Loaded with 10+ powerful tools, it allows you to add different tweaks to your store to upsell, cross-sell and prevent cart abandonment.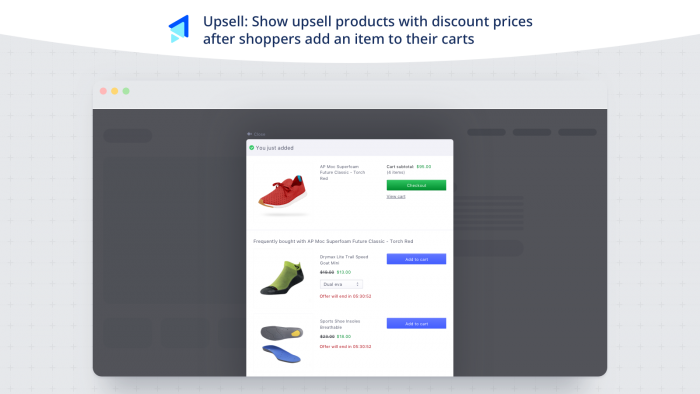 Above is the upsell popup that is created by Beeketing's upsell tool. The upsell tool allows you to recommend relevant items of specific products after customers click add-to-cart button and display them in a well-designed popup.
Features:
Create and display recent sales notification as small corner popups
Show a countdown timer and/or a stock indicator at specific product pages
Bundle multiple complementary products to upsell and cross-sell
Target leaving customer and offer an incentive to prevent abandoned carts
Product recommendation sliders
Smart recommendation with AI
Pre-built drip campaigns in an email marketing tool
And a lot more other features
Information:
Price: 6/10 tools are free, the other 4 have subscription fee.
Vendor: Beeketing
III. M2 Checkout
2. One Step Checkout for Magento 2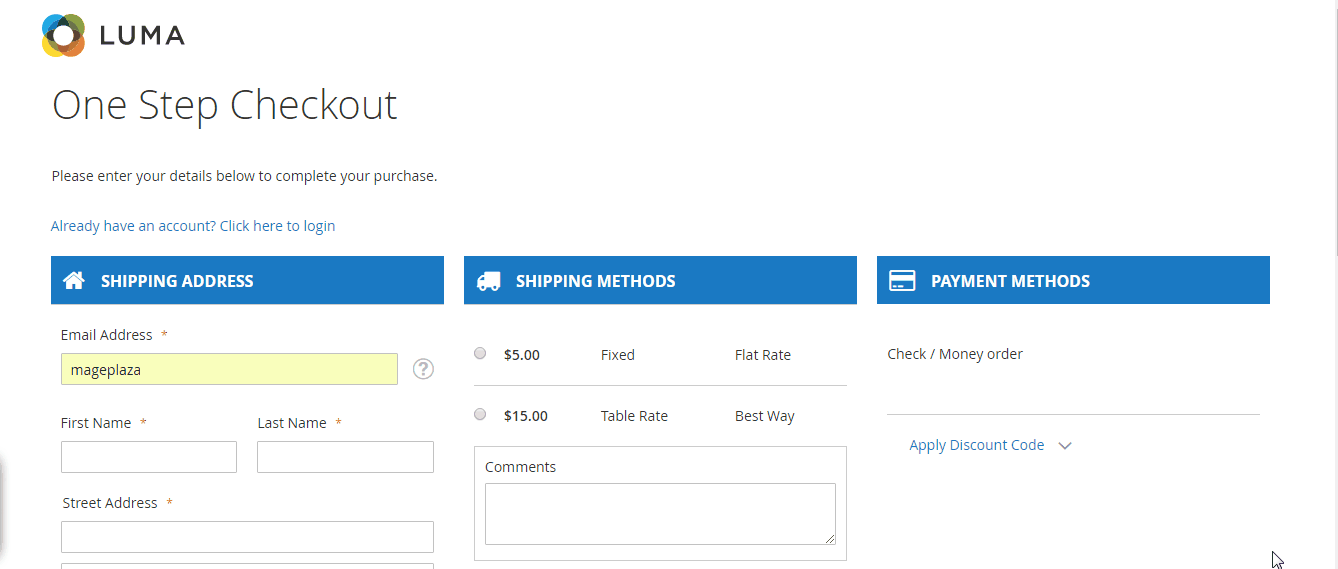 Magento 2 One Step Checkout by Mageplaza is undoubtedly the best choice for you. It helps simplify the checkout process, decreases the cart abandonment rate by 66%, reduces the checkout time by 80%, and increases the conversion rate by over 30%. With the help of this extension, you'll see more profits shortly. That's why it ranks first as the best Magento 2 One Step Checkout extension.
Features
Suggest billing address & shipping address from Google

Gather all complicated default steps to display on one checkout page only

Allow customers to set their favorable delivery time

Auto-detect the existing email that the customer used to register

Provide additional services, such as gift wrapping, to show extra care for customers and increase your profit

Let customers leave the comments

Variety layout can be adapted to any screen size

Compatible with nearly 100% of the third extensions
Information
Price: $199
Vendor: Mageplaza
3. Fast Order for Magento 2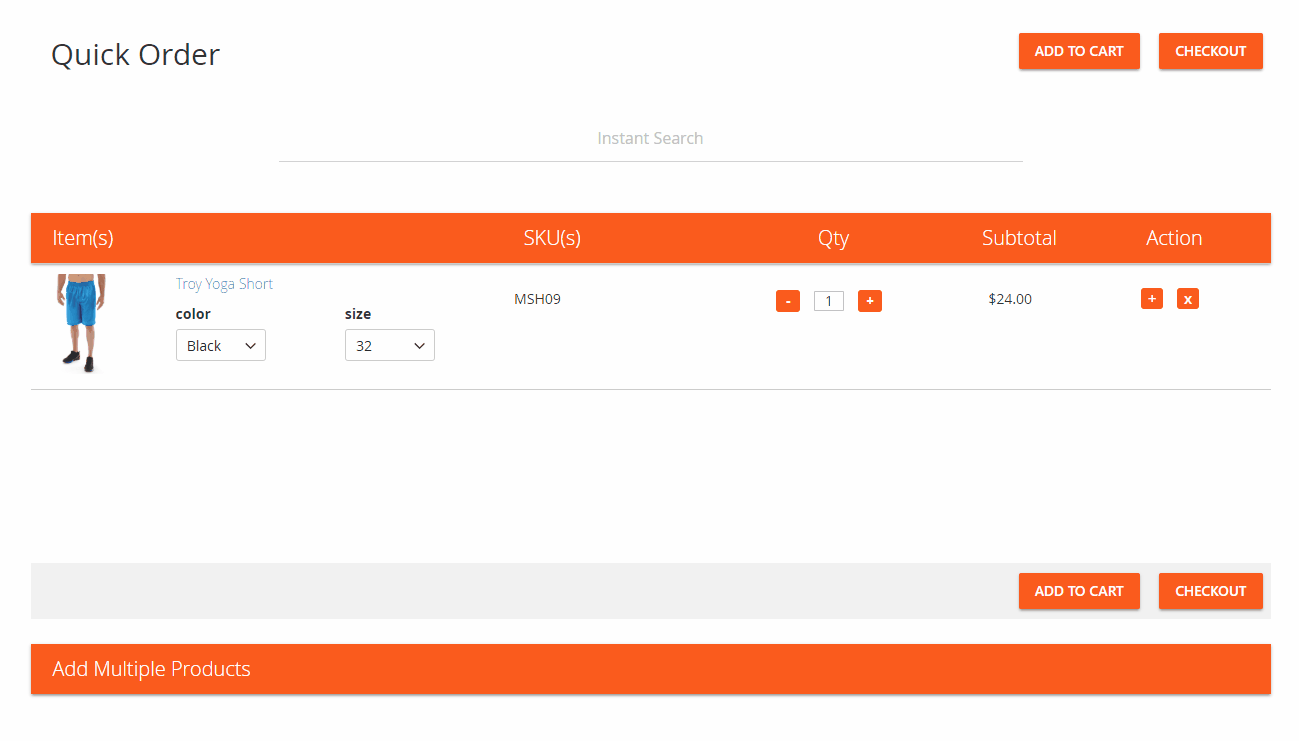 It's high time for you to choose Magento 2 Quick Order for your online store. Thanks to this module, your customers can easily add the products in bulk to cart instead of adding each of the product. This will take much time for them to purchase. Also, with this extension, they can also search products by the SKUs and the name as well as upload the CSV file. Improve the customer's experience and boost sales drammatically if you integrate this module today!
Features
Ability to search the products by the SKUs and the name

Easily add products to cart in bulk

Customizable design supported

Purchase the products with only 3 clicks

Enable choosing multiple products with different attributes
Information
Price: $199
Vendor: Mageplaza
4. Delivery Date and Time for Magento 2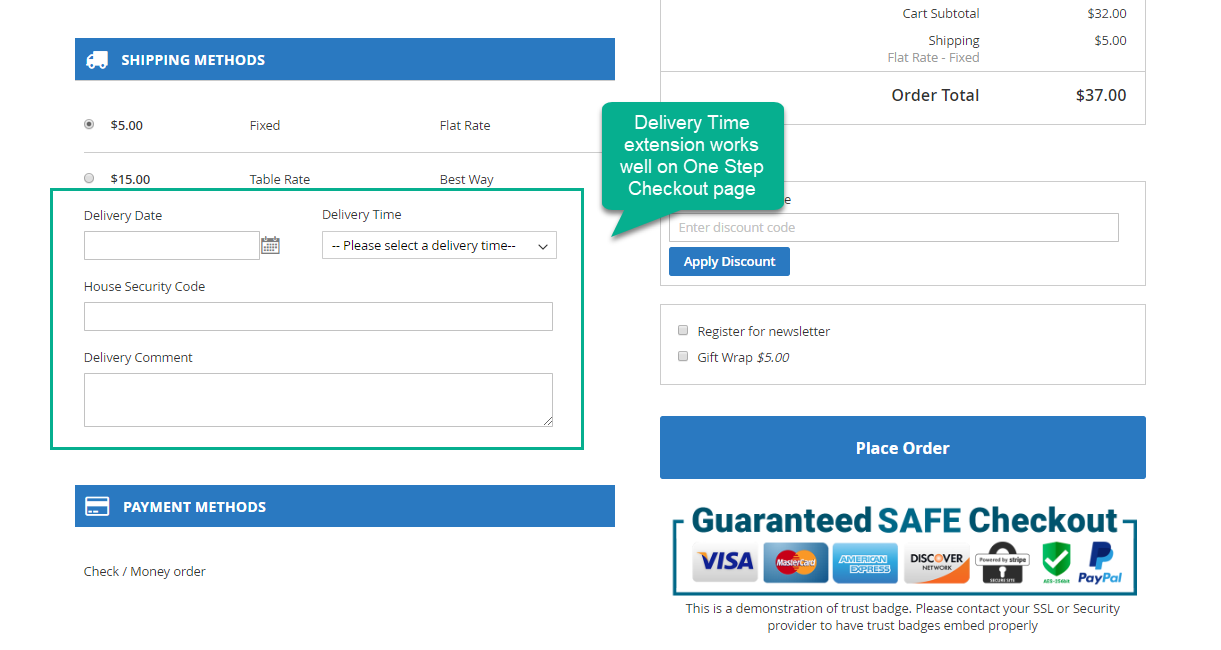 Delivery Time is one of the best features that comes with One Step Checkout extension by Mageplaza. It includes many outstanding functions supporting the shoppers in shopping. If you are an intelligent store owner, it's high time for you to integrate this module into your store.
Features
Allow choosing optional delivery time

Support smart calendar

Include the shipping day off in the delivery time

Time slider supported

Auto-update delivery time
Information
Price: $199
Vendor: Mageplaza
IV. M2 Gifting
2. Gift Card for Magento 2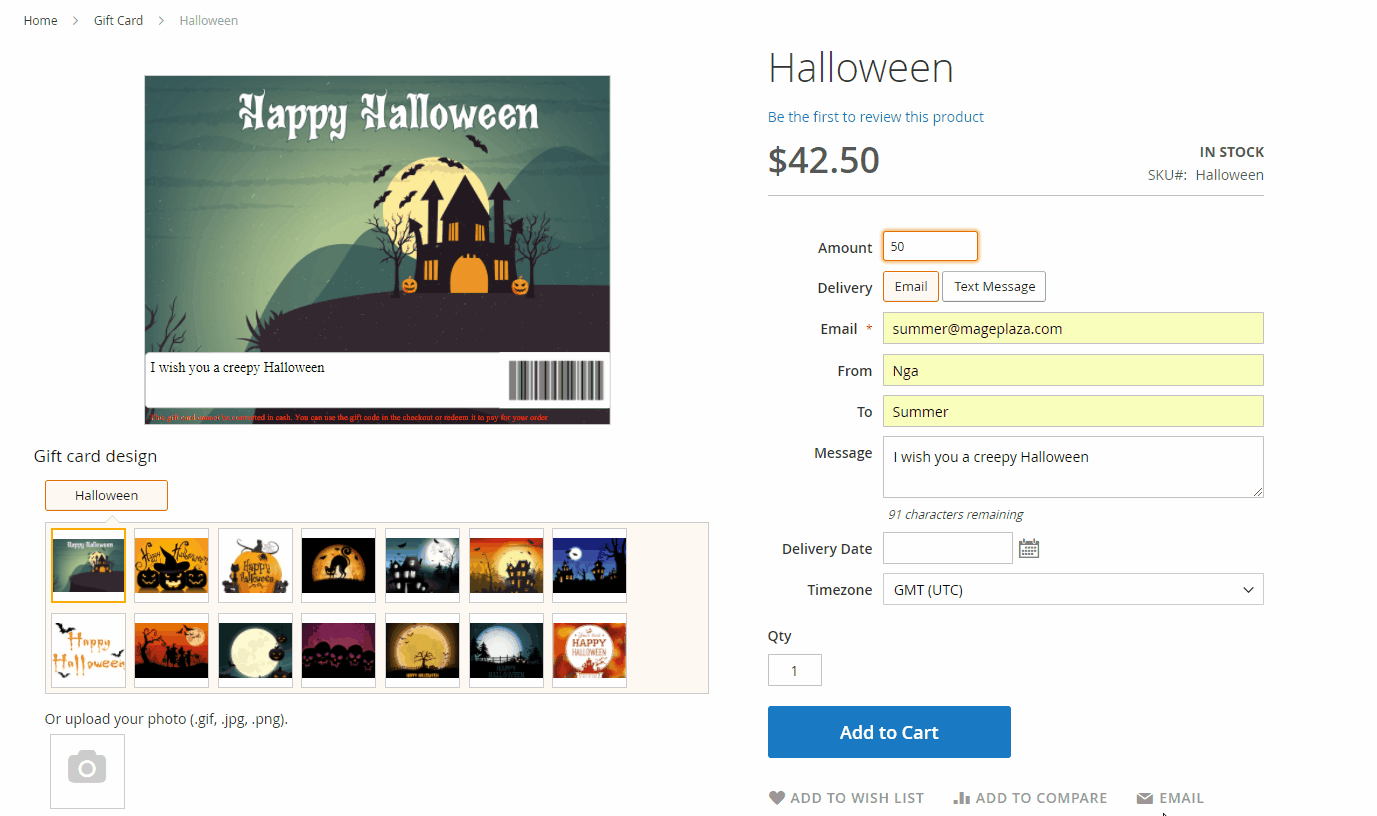 Magento 2 Gift Card extension will make shop owners give the presents to their friends, family members, and colleagues. It is flexible to design their gifts by their own and it can be sent via email, print out or post office.
Features
Virtual or combined gift cards

Flexible gift card values based on the prices

Cards sent through Gmail or post office

Beautifully designed gift card

Suitable for custom designs, themes
Information
Price: $199
Vendor: Mageplaza
3. Gift Wrap for Magento 2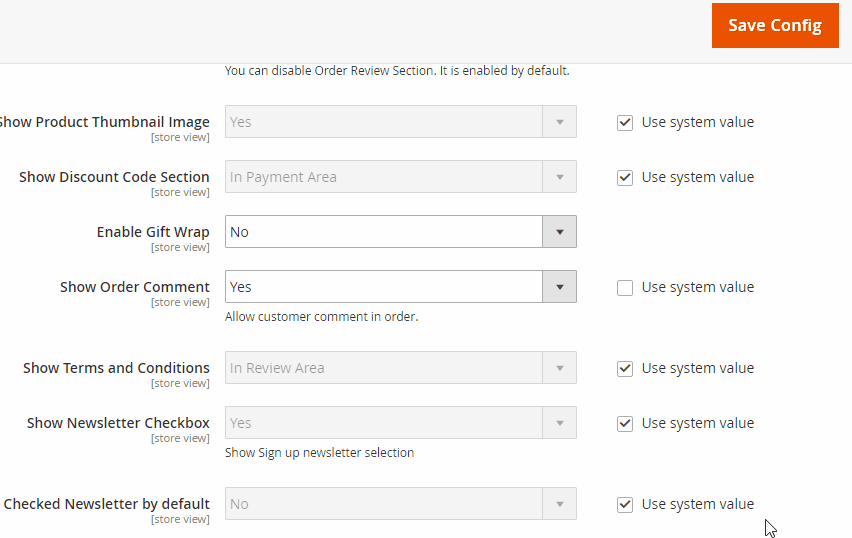 The Magento 2 Gift Wrap feature in One Step Checkout has been upgraded to a whole new level. For more details, store owners can decide to count the gift wrap fee by the item of setting for the whole order. According to what your products are, the gift wrap fee can be adjusted for your need. More interestingly, buyers can even leave a gift message right on the checkout page.
Features
Simple configuration

Calculate Gift fee per order or item

Set gift wrap fee

Compatible with One Step Checkout
Information
Price: $199
Vendor: Mageplaza
V. M2 Search & Navigation
Search extensions
2. Search for Magento 2
Magento 2 Search extension by Mageplaza is a perfect solution for you to set up your store. With this tool, it is very quick for customers to find the product they want at a glance with thousands of related suggestions. All will bring absolute satisfaction to your customers and help increase sales for your store.
Features
Able to auto-complete search results in a quick popup box

Allow showing search results as soon as the customer enters one character

Help support over 10,000 SKUs

Enable customizing flexible configuration

Be able to support multi languages
Information
Price: $99
Vendor: Mageplaza
Layered extensions
2. Layered Navigation for Magento 2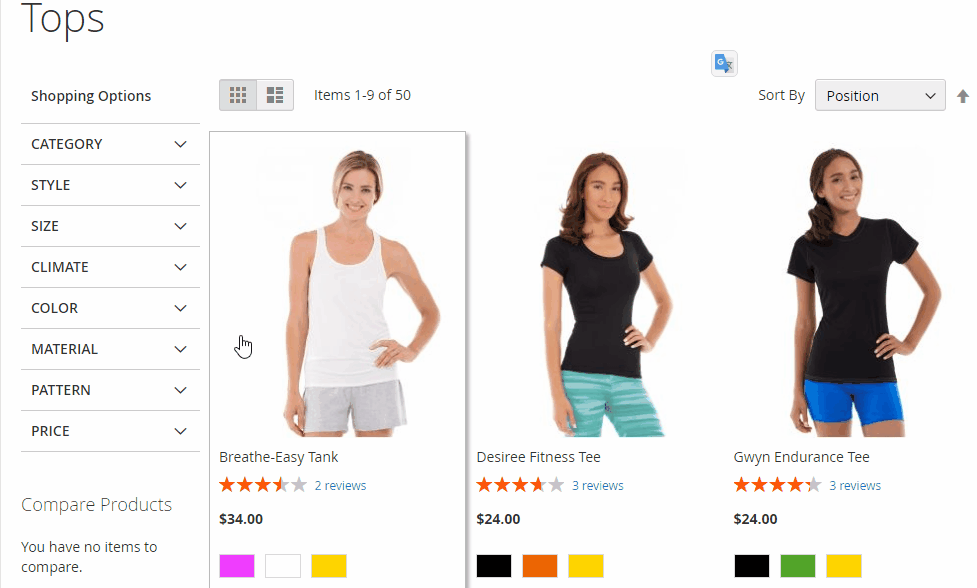 Coming to a new place, without a map, it is so difficult for us to approach the expected destinations. The same as online shopping for consumers visiting your stores, they also need a map called the Layered Navigation. Installing Layered Navigation, all the options will appear on the Menu. Customers can shop by searching their interesting products with flexible categories, brands, colors, sizes, etc.
Features
Findind by different product attributes

Flexible selection on Attributes

Advanced filter choices

Ajax Layered Navigation

Friendly SEO- URL

Multiple stores and languages
Information
Price: $99
Vendor: Mageplaza
VI. M2 Social
1. Social Login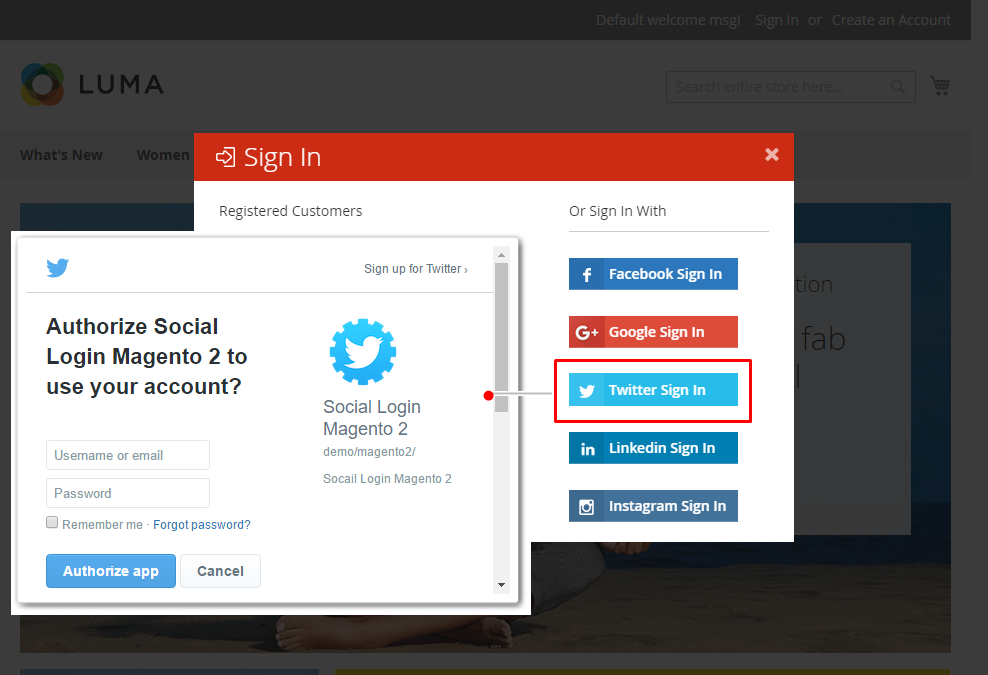 Magento 2 Social Login extension is designed for quick login to your Magento 2 store without procesing complex register steps
Features:
Quickly login, Popover login form
Support: Facebook, Google Plus, Twitter, Linkedin, Instagram …
Easy custom design fit with your store design
Increase signup rate up-to 30%
Information:
Price: Free
Buy: Here
Vendor: Mageplaza
VII. M2 Site Management
1. Order Manager
Magento 2 Order Manager extension is the powerful module that helps you easily and effectively manage your store order as you needs and matched with customer's requirements
Price: $129
Buy: Here: https://www.mageplaza.com/magento-2-order-manager-extension/
Vendor: Mageplaza
2. Reports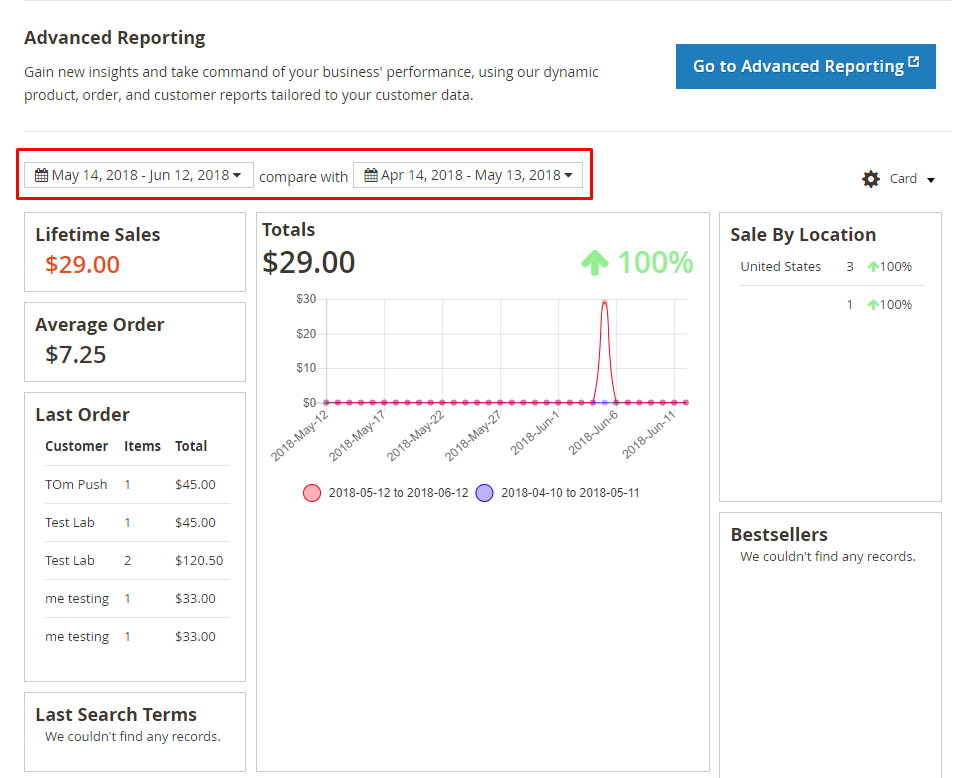 Magento 2 Report extension is An analytical tool that provides a clear view of various performance areas and allows to run a quick evaluation of your business.
Price: FREE
Download here
Vendor: Mageplaza
VIII. M2 Shipping Rate
1. Table Rate Shipping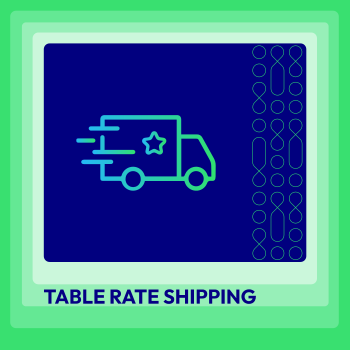 Table Rate Shipping for Magento 2 extension helps Magento 2 stores to create unlimited custom shipping methods and shipping rates based on various condition combinations. Especially, shipping rate calculation is upgraded with volumetric weight & destination, rate-setting types and more.
Features:
API/GraphQL is available for this Table Rate Shipping extension by Mageplaza
Create unlimited table rates shipping methods
Assign shipping rates to specific groups
Volumetric weight supported

Multiple table rate calculation types

Price: $179
Download here
Vendor: Mageplaza
2. Magento Multi Carrier Shipping Label & Rates with Tracking
Magento Multi-Carrier Shipping Label & Rates with Tracking helps you to completely automate your shipping process by integrating with top shipping carriers around the globe.
Features:
Live rates at Magento checkout
Shipping Labels from Magento Dashboard
Schedule pickups & printing manifests
Live order tracking

Order tracking updates to customers via email

Price: $9
14-day free trial
Download here
Vendor: PluginHive
Magento Support
& Maintenance Services
Make sure your M2 store is not only in good shape but also thriving with a professional team yet at an affordable price.
Get Started
New Posts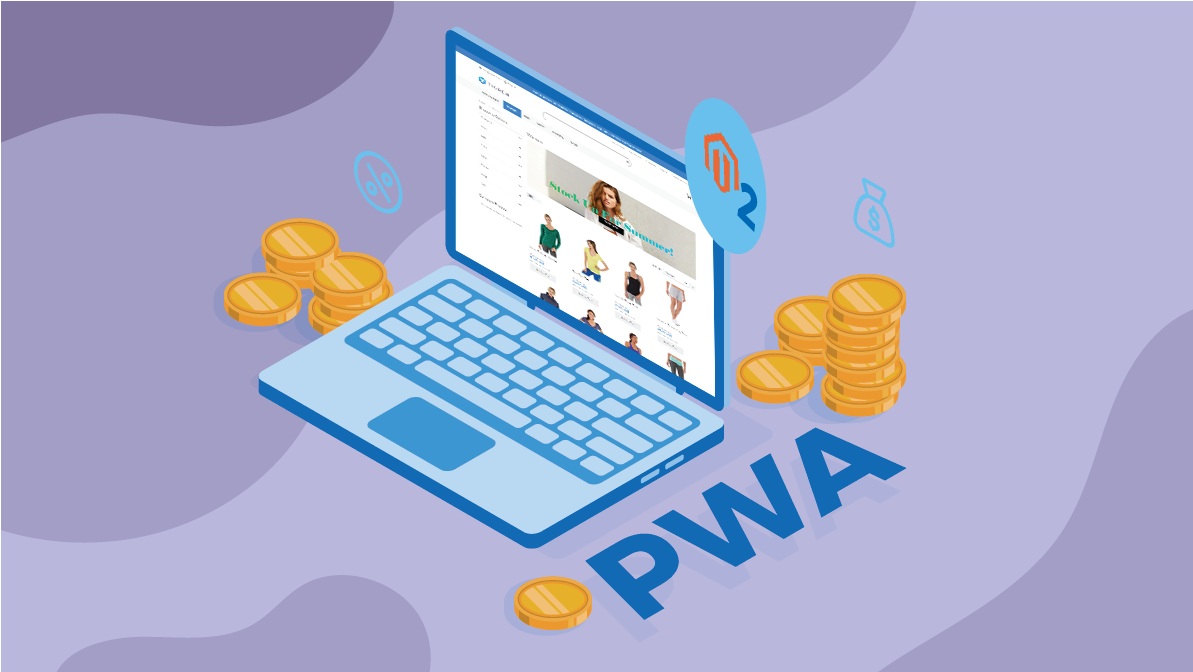 People also searched for
best magento 2 extensions

top magento 2 extensions

top extensions for magento 2
2.2.x, 2.3.x, 2.4.x
Subscribe
Stay

in the know

Get special offers on the latest news from Mageplaza.
Earn $10 in reward now!