7 Best AliExpress Product Research Tools for Winning
The Most Popular Extension Builder for

Magento 2
With a big catalog of 234+ extensions for your online store
We understand that finding products to sell in your online store can be challenging, most especially when you're new to the game.
Trust us, sourcing winning, trending, hot (or whatever you want to call them!) products can be a huge difference between your store's success and failure.
Many E-commerce merchants head over to AliExpress to find those products. They believe it is a heaven for cheap products that can be a roaring success when combined with good marketing. However, uncovering these hidden gems is not that easy!
Fortunately, we have 7 amazing AliExpress product research tools for you! These tools will be a combination of both free and paid tools. Therefore, if your budget is tight, don't worry, as we got you covered!
Let's explore right now!
Table of contents
What are the AliExpress product research tools?
AliExpress product research tools are software that makes use of AliExpress product data to find the best-selling items on AliExpress.
These data can include the number of orders, feedback, reviews, wishlist, and customer engagement with each particular product. This will help a lot in identifying the overall winning products of the platform.
Why should you do product research on AliExpress?
Since its inception in 2010, AliExpress has become one of the biggest online marketplaces in the world. Nowadays, it sells almost everything, from electronics and clothing to home goods and jewelry. Many merchants choose AliExpress because:
They can source almost anything through this site
As they contact manufacturers directly, products are cheaper and can be sold for a higher profit
Most listings on AliExpress feature great photos and descriptions
It servers more than 190 countries all around the world
If you're managing a dropshipping business, AliExpress facilitates by charging no upfront fees for the service.
The AliExpress product research tools not only help you find new product ideas, but they also give you an understanding of consumers' wants and needs on the market.
For instance, you've got a great new idea of selling pet supplies, because many of your friends are fond of them. With the best product research tools, you can evaluate your idea and see whether there is an actual need for it. The current price can give you a look at how much you should spend on the items to make a profit.
You can then look for new target customer groups, adjust your price level, change your items' designs, boost shipping time, create interesting marketing campaigns or ads, etc. Actually, there are tons of things you can make to stand out from the crowd. And the best AliExpress product research tools can help you make those changes quickly.
7 Best AliExpress product research tools
Before we get started on this exciting part, we want to talk about this first.
Please understand that you don't need a paid tool to find the best items on AliExpress! But if you can afford it, most paid tools have outstanding features for finding AliExpress products easier and faster. So, it depends all on you!
1. Niche Scraper
The very first product research tool that gets an AliExpress tool inside is Niche Scraper. By using this, you have a ton of options available to sort products.
This is what you can sort products on:
Category. This filter only shows you products scraped from that AliExpress category.
Recent orders. If you only want products with a specific number of orders, then this is your filter!
Price. You can fill in the minimum and maximum price of the item.
AliScore. Its own formula to calculate the "strength" of a product. Of course, the higher the score, the better it is.
Competition. The competition of an item is based on the number of different buyers on AliExpress. A lot of different buyers could mean more competition! Therefore, the lower this number, the better!
Growth Rate. It will show you the increased rate in sales over the last 7 days. The higher the score, the better!
Recent Orders. This displays how many recent orders that the product has. The higher the number is, the more popular the product is.
Besides, you can type in any keyword that you want to filter. However, be aware that you might get some irrelevant products because they add that keyword to their product name.
Niche Scraper's current price is $39 per month, and they do provide a trial account. With that trial account, you can have access to a few free searches in each category.
2. Sell The Trend
Sell The Trend is one of the best product research tools on the market. It has so many advanced features that will blow your mind away for sure.
You will get a lot of filtering and sorting options. For example, you can filter products priced over a certain amount or a certain amount of orders. You can even sort if that item has a video available or not.
What we love the most is that Sell The Trend can show a graph with each product. This graph gives visitors some useful information, like how many orders the product had over time. That means you need to look for an item with a graph that is going up!
Of course, the best items are the ones where the graph doesn't show a flat line, and it seems like it's going up and up. This proves that there's a demand for that product on AliExpress.
The current price of Sell The Trend is just $39 per month, and you'll get 2 months for free if you pay annually. And fortunately, the company offers a 7-day free trial for anyone that doesn't want to risk any money yet!
3. AliExpress Dropshipping Center
AliExpress Dropshipping Center, or AliExpress Booster Program, is a tool that AliExpress created to help merchants find products, analyze products, and easily look for suppliers. To begin, you should sign up via this link.
Of course, you don't need to be a dropshipper to use this tool. You just need to sign up for the program (it's free!), and get all their tools, even if you are not dropshipping (yet). You can find this useful product discovery tool inside your AliExpress account after activating it!
AliExpress Dropshipping Center offers two primary tools for you to choose, including:
Tool 1: Find AliExpress products to sell
This is an excellent tool to do product research. It includes three different tools to make progress easier.
Hot selling products. This tool can show you what items are best-selling on the market at a given moment. However, keep in mind that this tool only displays hot products on AliExpress, not in your region.

Search by image. You can upload an image of an item, and then it'll search through AliExpress, finding products that look like the image you've uploaded.

Sponsored products. This tool will show items from suppliers that probably paid AliExpress to be on this list. By looking at the first page, you can get some great ideas for products to sell in your online store.
Tool 2: AliExpress product analysis
When you find something you want to sell, but you're not sure how it was performing, you can use this tool. Remember that the data is from just one product from the link you insert. There might be other suppliers that are selling the same products and doing well too.
AliExpress Dropshipping Center
4. Asify
Asify is a free Chrome extension that you can download here.
This product search tool will add a lot of stuff for you to AliExpress. It looks a bit like the AliExpress Dropshipping Center, but you can get a lot of extra information on the AliExpress product page itself.
Asify lets you see how long the AliExpress seller has been trading for, how many orders they're processing, and how many sales an AliExpress product is currently getting. As we stated above, it is completely free to use. The only thing is that you'll need to use it on a browser that uses the Chrome Web Store.
5. Thieve.co
Thieve.co shows you what's trending on AliExpress and gives you a lot of inspiration for your product search. All you need to do is signup for a free account, and the website will show you some pretty awesome products from AliExpress. Moreover, you can even filter the products by category and see items inside your niche.
Below is an example of the first products that you'll see if you sort by "Electronics" and click on trending products:
At first, Thieve.co only had a free version available, but now they add a paid one as well, which is called Thieve Supply. The Thieve Supply is currently $29 or $99 per month. You can pay annually and save 20%. Unfortunately, the company doesn't offer a trial for Thieve Supply.
6. AliShark
You can consider AliShark as one big search engine for AliExpress products. They don't have different tools inside; instead, they're focused on one big tool and made that tool as big as possible with as many filter options as you ever wished for!
So, what kind of filter options does AliShark give you access to with their product search tool? The answer is A LOT! Below are some of their filter options:
Filter by sources. This one speaks for itself. At first, it only got data from AliExpress, but now it also gets data from Banggood.

Filter by niches. You can choose the niche that you want to filter by. The great thing is that you can press the "All" button, and you'll see so many different products on the screen.

Filter by top countries. For example, if you select the US and France, it'll show you products that are mostly sold in these countries. This is excellent if you want to focus on one specific country and have some inspiration on what kind of products people are mostly purchasing.

Filter by shipping methods. With this filter option, you can only show items with ePacket or AliExpress Standard shipping as a shipping method (or both).

Filter by what country the product can be shipped from. This option is nice if you only want to see products that are shipped from a particular country, e.g., China, the US, etc.

Filter by price. You can select a minimum price and a maximum one that the product needs to have. For instance, you can leave the minimum blank (which means $0), and the maximum price at $30. Now, AliShark will show you items that are a maximum of $30. This is great if you'd like to sell cheaper products for your online store.

Filter by the total number of orders. You can do the same with the price, but with the total number of orders. If you only want to see items that are not sold a lot yet, you can set the maximum on, for instance, 1000.

Filter by daily orders. Let's say, you think that the minimum amount of daily order needs to be 10. By filtering, you can see products that are having more than 10 daily orders. This is excellent if you don't want to see products that are currently not having any daily orders anymore.

Filter by votes. This one means you can filter by the number of reviews that the product got on AliExpress.

Filter by wishlist. This one is kinda the same as the filter by "Votes" option, but this time, you can filter by the number of people that added an item to their wishlist. The higher the number is, the more people are interested in that item.
There are many other filter options for you to choose, and we think you'll need to spend a long time to experience and combine them all, then see all their different combinations! AliShark's current price is $20 per month, but they do offer a 2-day trial for $1.
7. ZIK Analytics
Trusted by thousands of users every day, ZIK Analytics is a leading market research tool that helps sellers find profitable items to sell on E-commerce marketplaces. The website doesn't just have an eBay product research tool but also an AliExpress research tool.
Using ZIK Analytics, you can certainly get a snapshot of what the current market looks like for any individual product. You can view how many listings there are, how many items have been sold, the average product price, the total sales earnings in dollars, and historical graphs.
ZIK Analytics lets you filter by price, votes, rating, shipping methods, or sales. You can also see data on how the supplier is performing, discover what is selling well, and get more product ideas for your online store. You can then quickly decide if a supplier is trustworthy by seeing their seller ratings, revenue, and how long they have been around.
Currently, ZIK Analytics offers three pricing tiers for your choice, including:
Starter Plan: $14.98/ month for the first month (billed monthly); $20/ month ($240 billed annually)
eBay research tools
AliExpress research tools
Training & webinars
Live chat support
Standard Plan: $29.98/ month for the first month (billed monthly); $40/ month ($480 billed annually): including everything in the Starter Plan, plus:
Wholesale supplier database
500 best-selling eBay items
ZIK Pro professional plan
Ali growth scanner
Enterprise Plan: $44.98/ month for the first month (billed monthly); $50/ month ($600 billed annually): including everything in the Standard Plan, plus:
The bottom line
You've reached the end of this blog post! Those were the 7 best AliExpress product research tools! We hope you found some great tools to discover excellent products on AliExpress.
If you've experienced any other excellent AliExpress product research tools or if you have any questions, please let us know! And, good luck with everything that you are going to do! We know you can do it!
Magento Support
& Maintenance Services
Make sure your M2 store is not only in good shape but also thriving with a professional team yet at an affordable price.
Get Started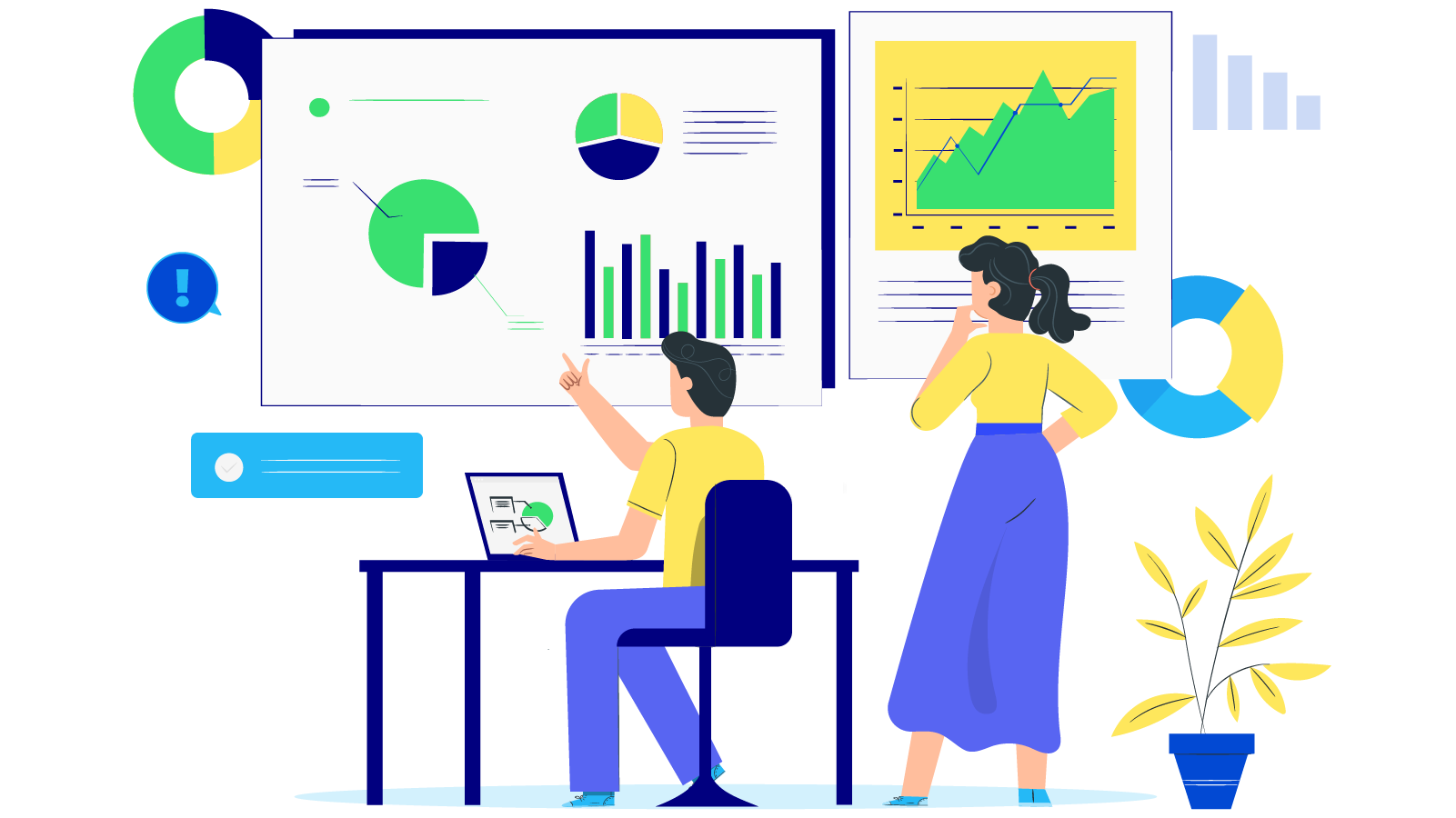 New Posts


Subscribe
Stay in the know
Get special offers on the latest news from Mageplaza.
Earn $10 in reward now!