Everything Magento Theme Review: An unique and modern theme
The Most Popular Extension Builder for

Magento 2
With a big catalog of 224+ extensions for your online store
Are you planning to build a Magento website but don't know which theme is suitable for your online store? Otherwise, are you running an online store with an unresponsive theme? Your theme is likely not showing up or conflicts with any extension installed on your site. Don't worry; all these problems will be solved if you know how to choose the most suitable and flexible theme for your web.
In this article, we will recommend a theme that can solve all your troubles, just like its name, Magento Everything theme - an unique and modern theme.
Table of Contents
Overview about Everything theme
Everything, just like its name, is a theme suitable for all types of stores like Hitech, digital, fashion, jewelry, accessories, electronics, health, sport, bike cycle, baby, garden, supermarket, etc. It is a premium theme with over 50 home page layouts and demos, which gives a modern look to your online store.
Besides, Everything theme comes with lots of other powerful features like Fly Ajax Cart, Layered Navigation, Multi Deal Pro, Ajax Shopping Cart, RTL, etc. Moreover, this theme allows you to customize a powerful admin panel easily. From there, you can save effort and time in managing a Magento store.
Everything is one of the most unique and modern themes. All you need to do is choose the homepage style for your store and install them with just one click. More specifically, for those who are a new shop owner, they can also easily build and manage a website on Everything theme.
If you are not convinced? Yes, let's dive into the outstanding features of the Everything theme.
Everything Theme - Highlight features
Responsive design
Just like other themes, Everything is designed to be responsive to most devices and browsers. That is PC, laptop, tablets, iPad, phone, or other browsers. Being compatible with most devices will help customers have a better experience and bring amazing conveniences to them.
Drag & Drop Mega Menu
Typically, if you want to use the Mega Menu feature for your online store, you need to buy it. It is priced from $49-99. However, with the integration of the Everything theme on your website, you are entirely free to use the Mega Menu feature because it is included in this helpful theme. The menu is one of the critical elements of any website, especially for shopping sites that have a wide variety of products and goods. With just a few clicks, you can easily create different menus for your store, thanks to the Mega Menu feature of the Everything theme.
Ajax Layered Navigation
Imagine your store has hundreds of different products; it is very difficult for your customers to find the product they are looking for. Ajax Layered Navigation can help you with this dilemma. This attractive feature allows customers to search for products by filtering products by color, material, characteristics, etc. More specifically, it also allows customers to choose by price to fit their budget.
Multi Deal Pro
Creating a deal page that offers products with deep discounts is a perfect choice to attract customers to visit your website. Multi Deal Pro allows store owners to design a hot deal page with a variety of products. This feature not only attracts customers but also helps you boost sales effectively.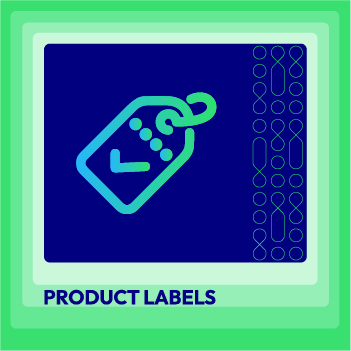 Create eye-catching product labels to grab more customer attention
Check it out!
If you want to highlight hot products in your online store, it's great because Product Labels can help you do this. It will help you to bookmark the section for sale or discount on the website. Also, it allows you to display Product Labels on top of product images as bestseller, new or special products. Thanks to this great feature, customers can quickly identify products on sale or discounts, thereby increasing the conversion rate quickly for your Magento store.
Fly Ajax Cart
Thanks to the Fly Ajax Cart feature, your customers can easily see if their products have been added to their cart or not. After the customer presses the add to cart button, a flying effect will appear to make sure the product has been successfully added to the cart. Thus, you can completely add products to the cart without leaving the current page. Luckily, Everything theme supports this useful feature for Magento stores.
Quick-view
In case your customers visit your store, and they want to see the details of a product that they are interested in. However, after they click to view the product and return to the old page, the page is no longer child; it returns to the home page. The Quick View feature will solve this problem.
It allows customers to click on a quick view, a box with details about the product will appear on the screen, and of course, when the customer returns, the current page is still there.
Revolution Slideshow
Revolution Slideshow feature allows store owners to display products as slides. Customers can slide the horizontal bar to easily view each product, giving them the best buying experience. Besides, you can also select effect options in the smart panel.
Cloud Zoom and lightbox included
In case your customers want to see the product in detail before deciding to buy, Cloud Zoom feature will help you in resolving this problem. It allows customers to zoom in on the image to see the product down to the hairline. Thanks to this feature, customers can make buying decisions faster, which also improves the conversion rate for your online store.
Advanced Search
Suppose your store has too many products, which makes it difficult for customers to start searching. Advanced Search is the perfect feature for you. With this feature, customers can easily search for the product they want on the website's menu bar. Therefore, this feature not only helps customers to be happy and satisfied when shopping on your webstore, but also helps store owners to improve sales significantly.
Other features list of Everything theme
Powerful admin panel: Allow changing colors, font, typography, and other styling flexibility
Ability to modify frontend directly with admin toolbar
Enable displaying pop-up advertisements and newsletters or logging in form when loading.
Multi header: Easy to choose header style for your online store
Ability to enable/ disable sticky Top Cart – Search – Menu on the top of the site when scrolling.
Allow store owners to set Hover & Alternative image on mouse over product thumbnail.
Flexible Widget: Allow managing blocks easily.
Advanced Filter Products Widget: Bestseller Products, New Products, Sales Products, Special Attribute (Featured Product, Special Deal, Hot Product), Normal Products (without conditional), included for free.
Review Widget: Allow showing products that have the best reviews or show reviews for products
Block Sidebar Position: Easily enable/disable or set position the default sidebar blocks.
Google Rich Snippets supported
Product image sizes: Ability to customize product image sizes quickly
Allow you to set the number of products displayed per row
Ability to see the next/pre product without leaving the product page.
Social Links: Easy to share links to your profiles on social networks.
Show name of blocks**: Allow displaying the block's name on the frontend to easily find the blocks in the backend.
Bootstrap 3, SASS/SCSS, W3C HTML5, CSS3 included
Support RTL, Multi-languages, multi-lingual, translation ready, i18n
Include Blog module
FontAwesome icon supported
Compatibility
Just like other Magento themes, Everything theme is compatible with both Magento 1 and Magento 2 stores. Now it is responsive on Magento 1.9 and Magento 2.0.x.x - 2.3.x. Therefore, you don't need to worry if your Magento version is compatible with the Everything theme or not.
Installation and Activation - Everything Theme
What you need to do is only describing desired features of the Magento website, we will help you to build the store that ticks all the boxes!
Get Started
The installation of the Everything theme is as easy as installing any application. First, please make sure that you have purchased and downloaded the license code. Then, you can use an FTP tool or access the SSH of Magento hosting to install it.
In fact, you can install Everything Magento themes in many ways. However, in today's post, we will give you an example of installing it.
Step 1: Select The Right Zip File
Whether you download any theme, you will give a lot of files for different Magento versions. Please click and choose the correct zip file for your online store, then copy it to your Magento root directory in the webserver.
Step 2: Unzip Packed File
After that, you are able to unzip the file in your console by using SSH as well as running the following command: unzip theme.zip
Step 3: Active Theme Module
Next step, you have to activate the module in your SSH by running a command.
After enabling modules, update your installation:

php bin/magento setup:upgrade

Next, recreate Magento's static files:

php bin/magento setup:static-content:deploy -f


Step 4: Set Theme As Active Theme
Then you are able to log in to your backend. Please navigate to Content -> Design -> Configuration. Right now, you will see Configuration scopes, and please choose to edit and change the theme.
Everything theme - Support and Price
Everything theme comes up with various outstanding features, which not only make the appearance beautiful, but also bring the best user experiences. The regular license of the Magento Everything theme is $89. This is a reasonable cost for any store owner to purchase a theme, which contains powerful features for online business. Moreover, you can completely update it in your lifetime and get assistance from the professionals within 6 months. In case you want to get more support for up to 12 months, you need only to pay more $27.75.
You can also get more details by visiting: Official documentation .
The Bottom Line
We have come a long way to review the Magento Everything theme. It's time to choose a great theme for your online store. Overall, Everything theme is a theme with a unique and modern look that is suitable for all types of online stores. If you want to design a theme that brings freshness to your website, then this is one of the right choices.
Above is a review of the Everything theme that is evaluated and viewed from my point of view. How about you? If you have any ideas about the Magento Everything theme, you can ultimately share yours by leaving a comment under this article.
Thank you for reading!
Looking for
Customization & Development Services?
8+ years of experiences in e-commerce & Magento has prepared us for any challenges, so that we can lead you to your success.
Get free consultant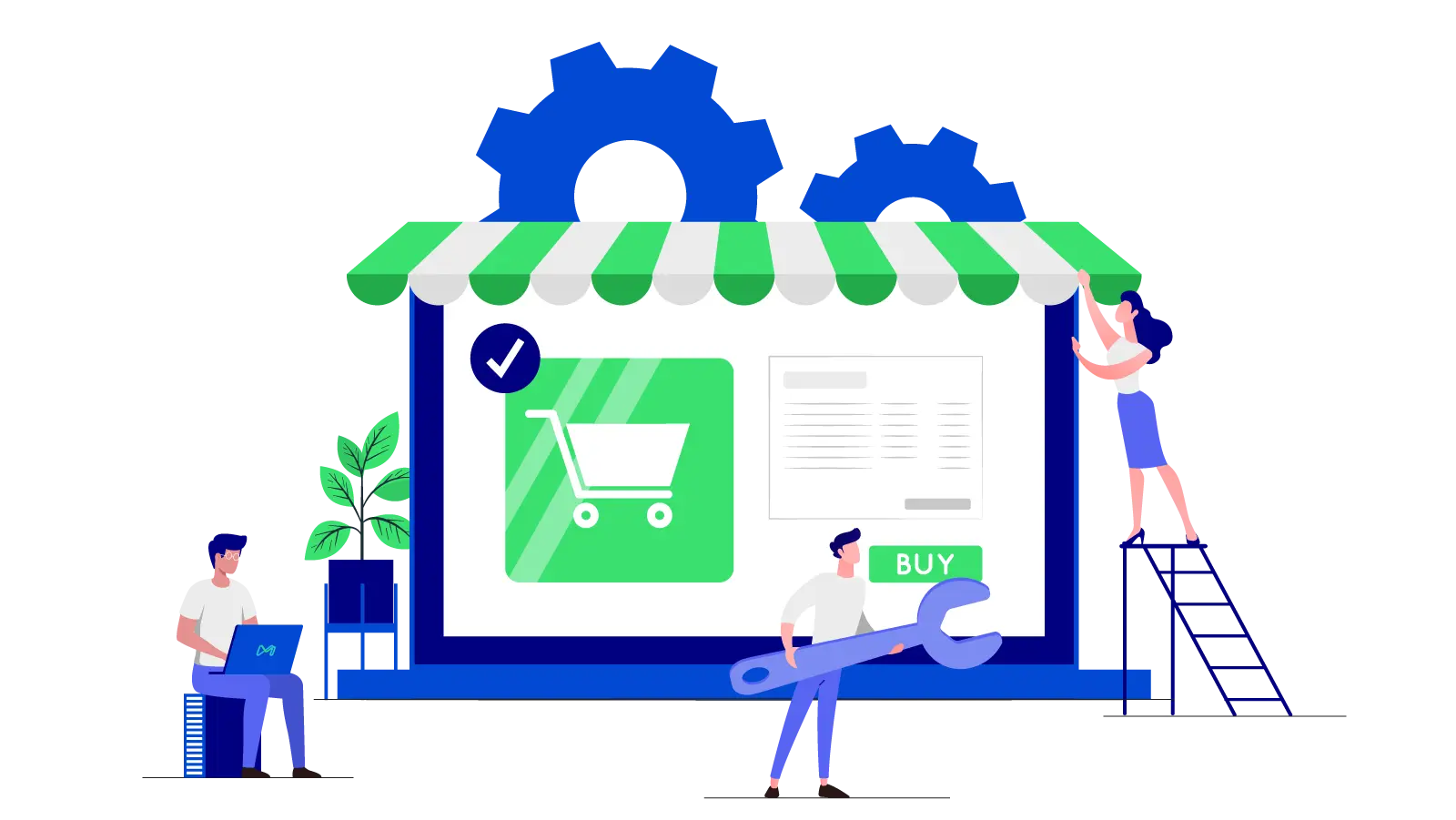 ---
---

Sam is the CEO and Founder of Mageplaza, pursuing a simple and healthy lifestyle. He is a friend, a husband, and a father to two children. As a trainer and an aspiring influencer, he is also a big fan of sports and travel. Sam is exceptionally knowledgeable about e-commerce, especially Magento and Shopify, with 10 years of experience in the field.
Recent Tutorials

Subscribe
Stay in the know
Get special offers on the latest news from Mageplaza.
Earn $10 in reward now!