Creating backups for your Magento 2 site is so urgent and necessary that you can protect all data from the disappearance through Backup Management if there is any change or break on the site. Especially, these database will be auto-restored in the right places where they need to be.
The parts of the system that is archived by Backups Management as well are the file system, database, media files, and so on. Meanwhile, Database backup files are compressed using the .gz format. For the system backups and database and media backups, the .tgz format is used.
And now, we will dig the instrunction more deeply to create a perfect backup for Magento 2 sites like yours.
Create a backup:
On the Admin panel, click System. In the Tools section, select Backups.
In the upper-right corner, tap the button for the type of backup you want to create: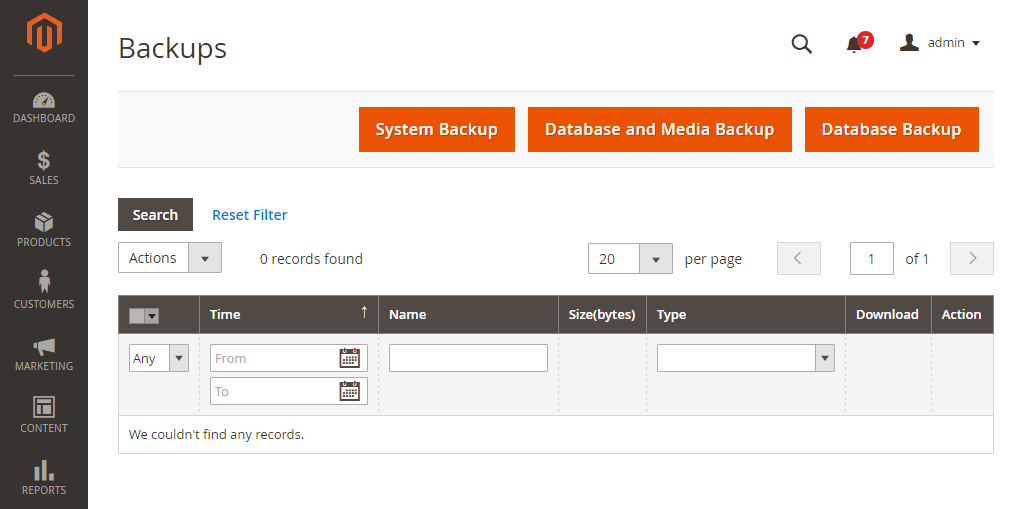 System Backup: Creates a complete backup of the database and the file system. During the process, you can choose to include the media folder in the backup by marking the Include Media folder to System Backup checkbox
Database and Media Backup: Creates a backup of the database and the media folder.
Database Backup: Creates a backup of the database.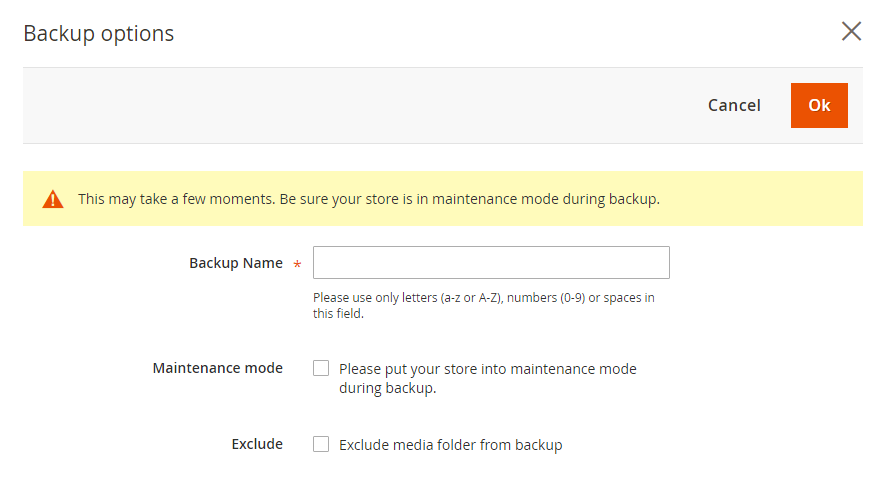 When complete, click the OK button
Ref: Magento 2 User Guide