How to manage billing documents in Magento 2
The growing concern of customers about privacy issues urges every e-Commerce store to pay more attention to their security regulations. Many store owners have found the solution: Integrate an EU certified set of privacy standards, which is GDPR, into their store's policy. However, it is complicated to make those principles compatible with each of your activities manually. To reduce the admins' workload as well as to make buyers trust more on your e-store, why don't you try Mageplaza GDPR extension - a powerful tool that helps ensure your GDPR regulation compliance with ease? In addition to some essential features that the free standard version provides, Mageplaza has developed the PRO version with two more outstanding features: Billing documents management, and Cookie restriction.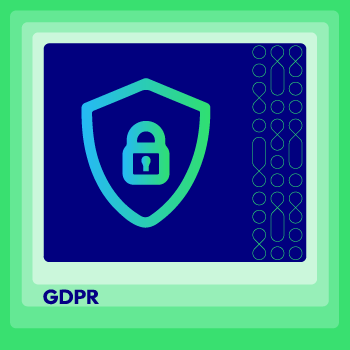 Increase trust, cybersecurity & data protection with GDPR compliance
Check it out!
Advantages of Managing billing documents
It is reasonable that customers, sometimes, don't want to reveal themselves and let anyone know their private information or actions due to their self-consciousness of privacy issues. The best way to keep things in secret is to go anonymous when shopping online. This feature gives customers full allowance to do so. Buyers' precious billing data including names, addresses, or phone numbers might be encrypted into random character combinations that no one could understand, even the customers themselves! That all of the billing documents namely orders, credit memos, invoices, or shipments will be protected at the highest level will make customers have peace of mind! Even the data of their subscriptions or abandoned carts can also be hidden. How about store owners? Do they obtain any benefits from this feature? Yes, for sure! Once customers feel safe since they have full rights to control their data, stores can enhance their satisfaction and loyalty, which is helpful to boost sales in the future.
Backend configuration
At the backend, admins can regulate which factors can be anonymized by just some simple clicks.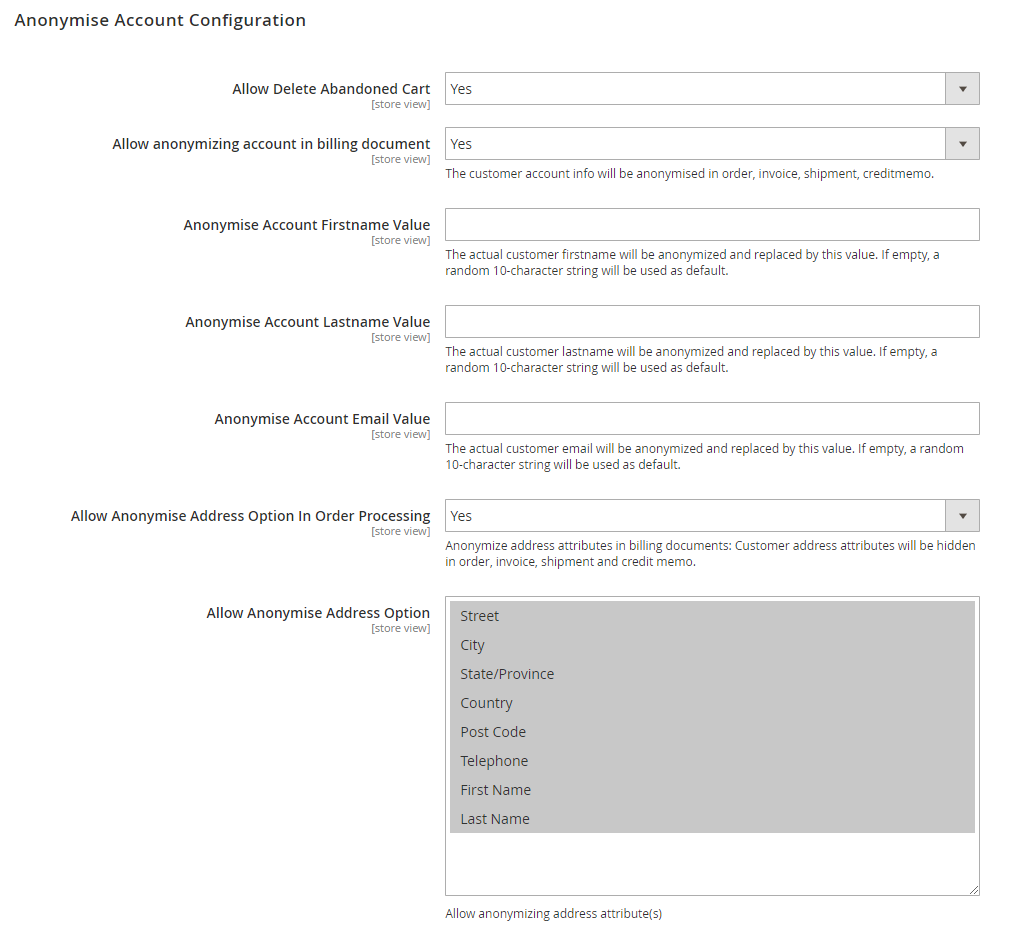 Information featured in abandoned cart, billing documents and address option in order processing are configured to be presented anonymously by choosing "Yes" in those fields. With details like how usernames and email addresses are displayed when being anonymized, admins can decide whether to use a default random string or create a specific character combination. Also, in Allow Anonymise Address Option field, which factors of customers' address to be encrypted are shown in a list, which is easy to follow.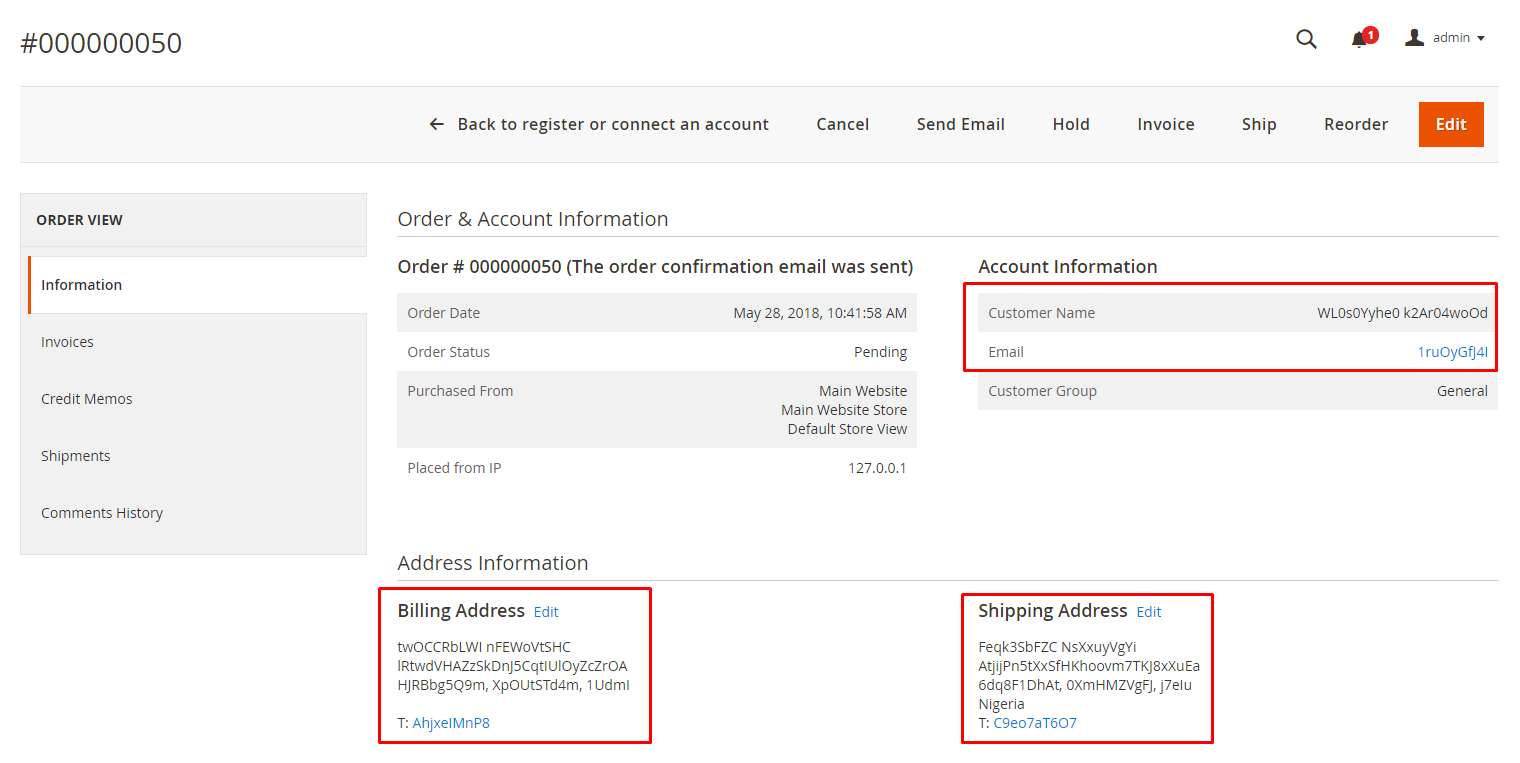 Customers can quickly view their Billing information in an encoded way, which is impossible for anyone (even themselves) to read or understand. The random multiple-character string can only be recognized and decoded by the system. This will ensure customers' rights to reveal or embed private data up to their own will.
To sum up, this feature is a professional and necessary upgrade to better customers' experience in an effective way. That customers are permitted to manage how to display their private information shows that e-stores' owners have tried their best to create a convenient and trustworthy shopping atmosphere. Not only buyers feel pleased with the high-security system, but stores also benefit from customers' satisfaction and loyalty. With all the advantages it can bring, GDPR Pro version proves itself as a worth-have module for every eCommerce store.
---
Back
Ask Mageplaza
---
Looking for more information?