How to delete default billing address in Magento 2

Developed by Mageplaza, Magento 2 GDPR extension is considered as one of the most powerful tools to keep customer data safe. Complying with General Data Protection Regulation - an EU regulation about personal data protection which takes effect on May 25, 2018, this module plays an important role in strengthening security and privacy.
Also, thanks to GDPR, online stores can express that they really care about privacy protection, and make real efforts to attain that, which results in customer trust and satisfaction. Referring to impressive features, not only allowing customers to delete their account permanently, Magento 2 GDPR also enables them to remove their default addresses with ease.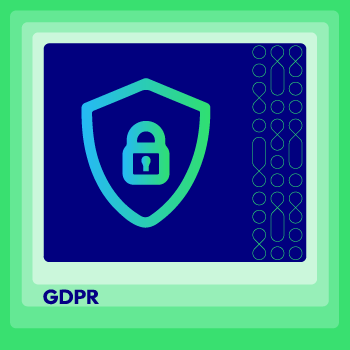 Increase trust, cybersecurity & data protection with GDPR compliance
Check it out!
Advantages of Deleting Default Address
Default Billing and Shipping addresses are significantly important information of every customer. In default Magento 2, it is easy to change this information yet hard to remove them entirely.
As this obviously violates basic regulations of privacy, Mageplaza GDPR handles this problem by offering shoppers options to delete their names, addresses, and phone numbers with just a click.
Giving customers full rights to manage their own private data will prove that online stores know how to treat their customers in a respectful and legitimate way. This will effectively help increase customer satisfaction for sure.
Backend Delete Default Billing Address Configuration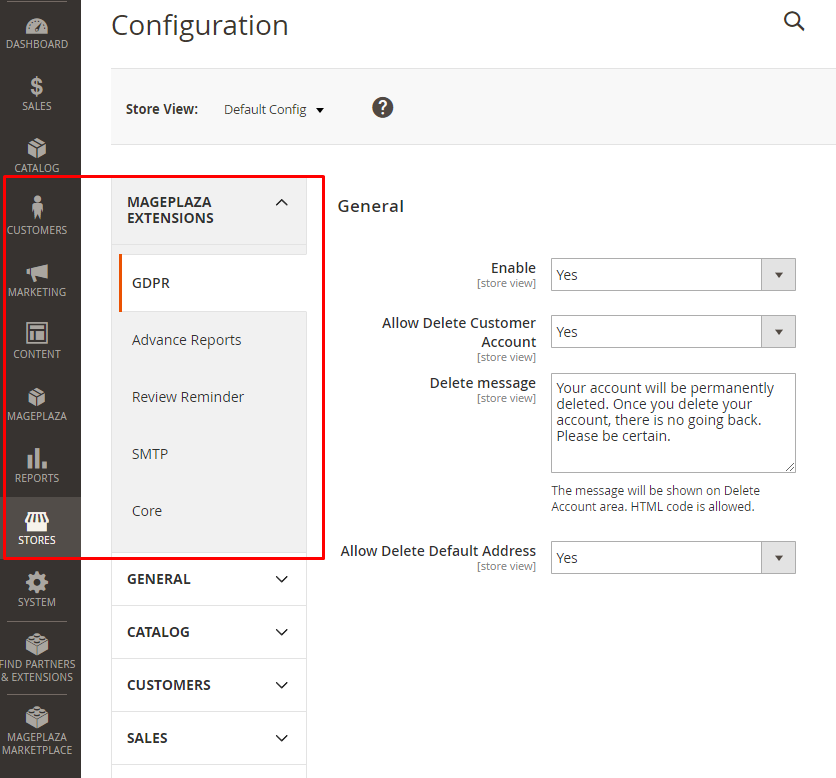 What we can obviously realize is that the layout at the backend is so concise and easy-to-use. Shop admin can control the Mageplaza GDPR status with ease. After setting the module to function, he/she can decide whether customers are allowed to delete their default address or not.
By choosing "Yes" in the Allow Delete Default Address field, store owner gives buyers permission to control their billing and shipping addresses at the maximum extent.
Frontend Display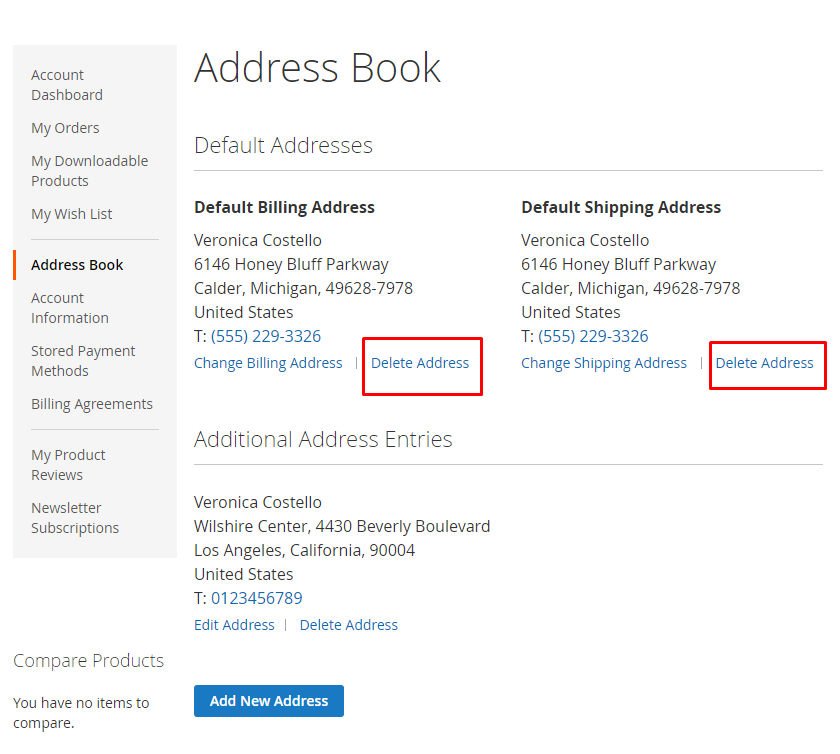 With the help of this feature, customers can easily make alterations in Address Book. The initial impression of the frontend display is that the information is well arranged. All of the basic information of customers addresses and related operating buttons are presented clearly right at the frontend page.
Thanks to GDPR, default Billing and Shipping Addresses can be changed and deleted with some simple clicks on those buttons. Just by choosing Delete Address at the bottom of address description, these data will be wiped out entirely.
In short, this feature helps customers to keep their personal data private. In other words, it helps permit them to eliminate all the information they no longer want to be stored by others. The feeling of having the ability to fully control their own data will help shoppers find peace of mind when shopping online.
But remember that: This extension is not beneficial for customers only, but it is also helpful for store owners. The more customers trust in your e-business, the more loyal they will be to your e-store, which results in the potential of sales, and profits increase.
Mageplaza GDPR has proved itself to be one of the best choices for Magento 2 virtual stores if they want to prioritize the privacy of customer individual data.
---
Back
Ask Mageplaza
---
Looking for more information?