What is a blog? Benefits of blogging for business
The Most Popular Extension Builder for

Magento 2
With a big catalog of 224+ extensions for your online store
Since blog was first created in 1994, it has become so popular that every Internet user gets familiar with this word. For recent years, blogs have covered both non-commercial and commercial use. Have you ever wondered what exact definition of blog, blogging and business blogging? In this article, we would like to put everything you need to know about blogs. Let's get started!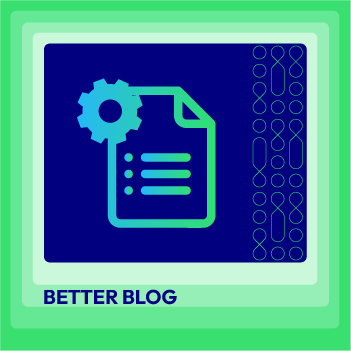 Boost your website traffic and engagement with diverse features
Check it out!
Table of contents
What is a Blog?
A blog (a truncation of "weblog") is a website where information is updated regularly. The content of a blog typically contains text, images, videos, etc. Blog content is often known as a blog entry or blog post.
Blog posts are usually displayed in reverse chronological order so that the most recent post is viewed first. Most blogs also have the comment section where audiences can leave their opinions to particular blog posts.
In 1994, the first blog, Links(dot)net, was created by Justin Hall. Others quickly created their own sites to share their thoughts or personal lives.
As the term blog wasn't invented yet, these sites were considered as Online Diaries or Personal Pages. In 1997, the term weblog was composed by Jorn Barger.
In 1999, weblog was shortened to a simpler term blog by Peter Merholz, and it has been used until now.
The early 2000s witnessed a dramatic growth of blogs. In 1999, there were only 23 blogs. This number jumped to 50 million in 2005.
By 2013, this number increased triple to 152 million. The total number of blogs worldwide in 2018 was around 505 million.
At present, it is estimated that more than 512 million blog sites are available. Approximately 5,8 million new blog entries are published every day.
The most popular blogging platforms which can be listed here are Tumblr, Wordpress, Drupal, and Joomla.
Tumblr alone powers more than 490 million different blogs. Wordpress contributes more than 60 million, Joomla and Drupal account for 1,83 million and 1 million blogs, respectively.
Five common types of blogs
A blog can be run by an individual or a small group of people to share information about one or some subjects. It can also be run by a business to present its company, products, and expertise. Depending on the reasons that blogs are created, we can classify them into five common types.
Personal Blogs
The first type of blogs appeared was the personal blog. People build blogs to share their daily activities, personal experiences, interests, opinions, etc.
The content of personal blogs is usually presented in a conversational style. As blogs focus primarily on personal use, blog owners can set their blog for private or public access.
These days, many personal blogs are profitable. Due to the volume of visitors, blog helps its owner to generate income through advertisements or affiliate links. Successful personal blogs can be listed as Wanderwings, The Positivity Blog, Girl with a Camera, and Fifty Coffees.
Business Blogs
Nowadays, many companies have taken the ultimate advantages of blogs. Many businesses consider blogs as one of the most effective channels to reach their potential customers. Business blog content is focused on the industries that the company is operating on and the products it is offering. The blog is usually integrated into the company website.
Business bloggers typically write about topics that help them to attract their ideal audience then convert into customers.
For example, Mageplaza is providing extensions for the Magento eCommerce platform; then, they will publish posts related to eCommerce, Magento, like How to Choose The Best Magento Hosting?, Top 6 best payment gateway for Magento 2, etc.
The business or blog owner makes money through the products and services they offer to the readers.
A business blog is the right choice for people who want to show their professional skills or expertise on the Internet. If you are looking for a job switch opportunity, you can utilize your blog to market yourself.
Affiliate Blogs
An affiliate blog is a blog that writes about introductions or reviews of other products and services. Some bloggers write many reviews about a variety of products on their sites, while others promote a specific affiliate product.
The primary purpose is motivating readers to click on or buy products via affiliate links. After some events like view, click, a purchase is made, blog owners can receive a commission from product providers.
The most important factor of a successful affiliate blog is search engine optimization (SEO). To increase the visibility of their reviews, affiliate bloggers have to make their blog rank first in search results.
Shoemoney blog, Making Sense of Cents and The Points Guy, are some examples of very successful affiliate blogs.
Niche blogs
A niche blog is where writings focus merely on a specific topic. Instead of writing about everything, bloggers write about the thing they are best at or passionate about. Niche bloggers focus their content on a particular subset of a more massive topic.
For example, while food is a broad subject, then keto recipe can be considered as a niche.
Many niche blogs become profitable. After getting the trust of the followers, blog owners can offer products for sales or promote other products and services within the niche to earn money.
Reverse blogs
A reverse blog is a modern type of blog. Instead of one person or a small group of people creating content, most of the blog entries are written by users or contributors. Blog owners play a role as a posts moderator.
To make a reserve blog popular, blog owners need to have a great reputation. If not, it is hard to persuade other authors to write guest posts.
Benefits of blogging for business
Blog has become so popular that it is not only a channel to connect a person to the relevant audience but also an active marketing approach that every business has to invest in.
Business blogging is an inexpensive marketing tactic to increase brand awareness, website visibility, customer satisfaction, then business growth. It is stated in a recent inbound marketing report, nearly 80% of companies that use blogging in their marketing strategy reported acquiring customers through their blogging efforts.
Blogging is a set of skills, including writing, publishing posts, linking, and sharing content through the Internet. Business blogging has the same concept, but the content should be directly related to the business or industry.
A business blog provides readers with valuable information as well as indicates the company's capabilities and expertise. There are six ultimate benefits of blogging for a business that we cannot help mentioning as below.
Increase brand awareness
Brand awareness is a critical marketing element that measures how well a brand is recognized and felt by its potential customers. A blog allows showing a personal side of a business to current customers and prospects.
Blogging helps educate consumers about corporate standards, mission, vision, and business characteristics. These things cannot be achieved through outbound marketing techniques.
Drive traffic to your website
Besides placing tons of paid ads or sending tons of emails, then hoping someone will click and visit your website, you can generate more organic traffic by keeping your blog updated. Each time you publish a new blog post, you create an opportunity to show up your website in search engines and then drive traffic in organic search.
Also, people can share this post on their social networks. As a result, your business gets a chance to reach a more significant number of new audiences.
Especially if your business blog is carefully nurtured with frequent and quality posts, it will be visited regularly. Creating clickable and shareable content is critically important.
Boost search engine optimization
Search engine optimization is not only about ranking but also a long-term strategy to make your business visible in search engine results. It is obvious that a website with more content performs better in search engines.
All of the major search engines like Google, Bing, Yahoo love fresh, relevant, and beneficial content.
There is no better way to provide frequent content rather than blog posts. You cannot update your About us or Product page regularly, but you can publish blog entries whenever you want.
By blogging consistently, you give search engines new content to index. You can also insert relevant keywords that potential customers are likely to use to search.
Enhance your business position as an industry leader
It does not matter whether your business is small or big; blogging is an effective way to build trust and influence within your industry. A blog can be an attractive portfolio to show and tell your potential clients what your business can do. By providing answers to common questions, solutions for common problems that relate to your business, you can prove that you are an expert in your field.
Writing consistently informative and beneficial content helps establish you as a thought leader in your industry. Also, Interacting with your audiences via post comments helps you build up relationships and trust from your potential customers. In the future, when you have any questions or encounter any problem related to your products and services, they will come to you first.
Develop and strengthen relationships with current and potential customers
Blogging is the easiest and most straightforward way to keep your customers up-to-date on news, deals, tips, and other useful information. The customers who visit your blog regularly tend to spend more money on your products and services.
Blogging also helps to create more value for your prospects. The visitors get something free from you even before they make a purchase. Educating before selling is always a good tactic. People can end up sales without much effort from your side. They are more likely loyal to your brand, as well.
Business blogging is an active channel to connect with your visitors and followers. Through the comment section, you can respond directly to your customers. Furthermore, by reviewing these comments, you can gain valuable insight into what your customers are expecting.
Influence conversions
Not only generating traffic to a website, but blog also plays a vital role in converting that traffic into leads then final customers. A typical lead conversion process includes three stages, which are the awareness, consideration, and decision stage. Blogging benefits across all three phases.
In the awareness stage, blog content focuses on target readers' pain points then addresses their greatest challenge. For example, blog posts with checklists and tips can attract new readers.
In the consideration stage, blog focuses on helping the audiences understand potential solutions to their issues. How to topics can convert consumers into the consideration stage as they will begin to look for more information about a product.
In the decision stage, blog content should indicate why your product or service is the best solution for the customer's greatest challenge. Like a post about testimonial can make your customers who may need some proof before purchasing more confident in their decision.
It is essential to add a great call to action (CTA) to convert your website traffic into high-quality leads. A lead-generating call to action encourages your audience to exchange their information.
How to build an effective business blog
It is transparent that business blogging is a powerful marketing strategy; however, it requires a lot of time and effort. Before investing in building your business blog, make sure you have checked these things.
Determine your target audience
The key to increase your conversion rate by blogging is knowing your audience. Business blog is not somewhere for you to write about every trend and topic. Your potential customers are not likely to read a blog post if it is not related to their needs and concerns. Therefore, you should write about something that your consumers find most worthy.
In addition, knowing your audience also helps you to decide writing style which appeal to most of your target buyers. For example, your product is an eCommerce platform but your customers are not technical experts, you have to explain the topics in the easiest way for them to understand.
Ensure consistency and frequency
One of the most popular reasons that a business blog fails is that the brand cannot stick to their publishing schedule. Many blog readers love to know when they can expect new blog entries, therefore, it is crucial to develop a consistent blogging schedule. No matter how often you publish your blog posts, weekly, daily or even several times per day, keep it consistent.
Increasing frequency of blog posts is also important as it generates more opportunities to drive traffic and increase ranking in search engines.
Allow for blog subscribers and integrate social share buttons
Like website traffic, email subscribers and social shares are excellent indicators that measure audience engagement with your blog content. Enabling readers to subscribe to your blog, you will get more data to fill the top of your sales funnel as well as keep them visiting your website regularly. Integrating social share buttons generates more organic traffic to your site.
Conclusion
Nowadays, blog is not only a popular method to share information and connect relevant audiences but also an effective marketing channel for many entrepreneurs. Business blogging is a great way to improve your brand visibility and build strong relationships with your customers. If you are running a business, then it's worth investing your time and effort in nurturing the blog of your company.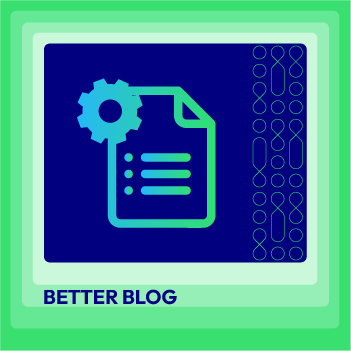 Boost your website traffic and engagement with diverse features
Check it out!
Website Support
& Maintenance Services
Make sure your store is not only in good shape but also thriving with a professional team yet at an affordable price.
Get Started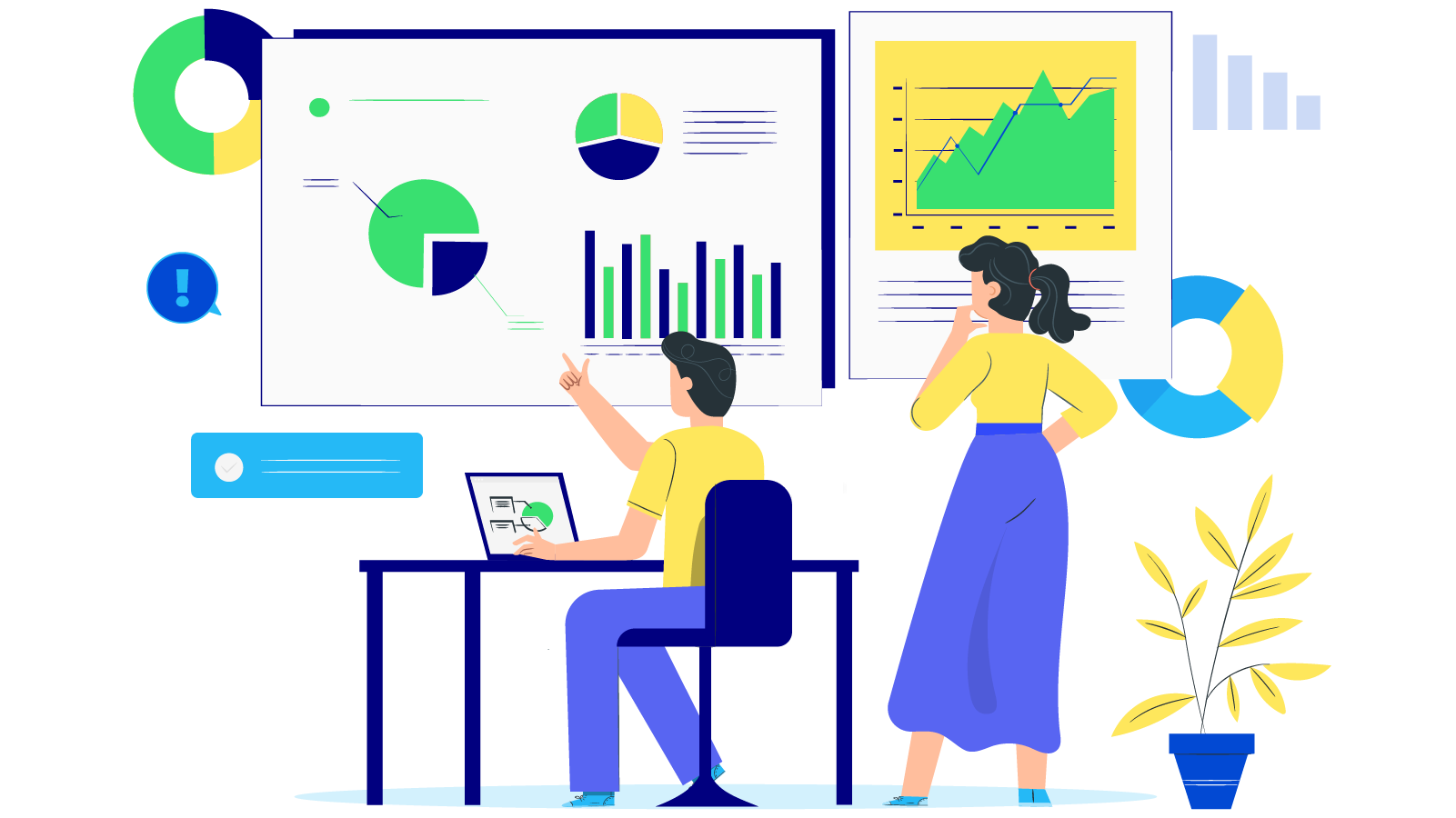 New Posts



Subscribe
Stay in the know
Get special offers on the latest news from Mageplaza.
Earn $10 in reward now!