Printful Review: New Printing and Dropshipping Era
The Most Popular Extension Builder for

Magento 2
With a big catalog of 224+ extensions for your online store
If you have been in the printing business for more than, let's say, one month, you can understand how challenging it is to find a printer that provides high-quality prints, delivers on time, and answers your customer support questions.
Among an extensive collection of printing and fulfillment companies out there, Printful becomes a rising star.
In reality, Printful also falls into the category of a supplier, or a dropshipper that stores products for you, packages them, and delivers them out to your end customers. Therefore, all you need is upload your designs on your website and start selling.
This guide will go through Printful reviews with different angles to explore why many users choose Printful over its alternatives.
Ready to discover all the stuff of the print-on-demand landscape?
Let's get started!
Table of contents
What is Printful?
Printful is a print-on-demand (POD) dropshipping service that allows you to access everything you need to start selling custom accessories and items online. There are currently more than 200 Printful products, and the list is growing daily. It now includes T-shirts, leggings, dresses, backpacks, phone cases, pillows, coffee mugs, etc.
Printful also provides a customized retail service for customers who just want to buy some personalized items for themselves. However, they are well-known for their seamless dropshipping services.
Printful allows online store owners to make serious money in the E-commerce industry without worrying about fulfillment or manufacturing a single product. All they have to do is merely provide Printful with their custom designs, logos, or artwork, and Printful will take care of the rest.
This platform is free to set up and has no monthly fees or minimum order requirements. It can easily integrate into your online store as it is available for multiple E-commerce platforms, including Shopify, Etsy, and WooCommerce.
Besides, Printful is even there to help you get started, with easy-to-understand lessons that guide you through everything you might want to know. That includes tutorials about the dropshipping model, on-demand printing services, and creating a digital empire.
How does Printful work?
Printful operates by thoroughly executing your orders: they help you print your custom designs onto items and deliver them to your customers on-demand. You just need to add Printful's app integration to your E-commerce platform, and you'll be able to run a fully automated business.
Traditionally, if you managed a non-automated dropshipping business, you would have to do the printing, packing, and shipping by yourself. Besides, you'd have to monitor all the associated costs: printer, ink, T-shirts or items in bulk, shipping packages, and postage expenses, not to mention the labor and time it would take to produce and deliver the item.
With Printful, however, your customers only have to place their orders with you, and Printful takes care of the rest. The costs will be much smaller because Printful already has the materials, equipment, and logistics personnel to operate a printing and fulfillment business.
By dropshipping with Printful, you still keep the profit your business generates, and you can spend your time on other activities, such as designing, customer service, marketing, and growth.
Below is a graph that Printful illustrates its operating process to help you understand quickly:
What makes Printful stand out?
But what exactly makes Printful so different? Why do a lot of businesses choose Printful rather than other printing and fulfillment brands?
Here are some key features that make Printful stand out:
Responsible fulfillment. Printful saves resources and avoids leftover stock by ensuring the products you sell are created only when a customer places an order.

Custom branding. All credit goes to you - Printful fulfills and ships everything under your brand name with custom labels, pack-ins, and more.

Complete automation. Printful's integrations allow automatic order import from your store, making the fulfillment process easy and quick.

Best shipping rates. Printful cooperates with some of the best global carriers to bring you the most reliable and affordable delivery options.

No minimums. You can enjoy the freedom to experience your store concept and products with no order minimums, expensive equipment, or unsold inventory.

Free to use. There are no monthly or upfront fees. You only pay for fulfillment and shipping once you receive an order.

Guarantee policy. Printful covers the cost of damaged or lost packages. All domestic orders will come with a tracking code.

24/7 support. Printful is a customer-oriented company. They provide live chat and phone support available 24/7. Furthermore, you can reach Printful by email or a list of FAQs if any questions arise.
Printful review
Pros and cons of using Printful
There's no doubt that Printful offers many exclusive services and has attracted a considerable number of users. Still, there is always room for improvement.
Let's dive into what the benefits and drawbacks are of using Printful in this section.
Printful Pros:
User-friendly interface
Quick effortless setup
Low-risk dropshipping business model
Warehouses both in the US and Europe
Wide list of high-quality products
White-lable printing
Branding services
Available integrations with the most popular platforms (Shopify, Magento, BigCommerce,…)
Easy-to-setup API
24/7 support
Product personalization options
Printful app for iOS and Android
Product mockup generator
No monthly fees
No minimum order purchase
No outsourcing
Printful Cons:
Can't mass edit product variables
Limited product mock-up images
Higher shipping fees compared to other providers
Shipping delivery takes longer than usual - average shipping takes 4 business days
The sample order review
The only way to actually see if the Printful products' quality is right for you is to send a sample to yourself. In fact, the sample orders from Printful are reasonable. They let you get a 20% discount on the list price, together with free shipping to select locations.
Below is how the free shipping works for samples:
Samples sent from the Printful facilities in North Carolina and California are shipped for free to Canada and all USA states and territories.

If you order an item that comes from the Printful facility in Europe, the shipping is free.
For each of these sample orders, you receive two products. In addition, the sample orders are limited to one per month.
This might be challenging for those trying to test out new products on a regular basis. But the platform does have some other ways to gain additional sample orders-like by integrating with an E-commerce platform and generating more than $300 in the previous month.
Customer support review
Printful customer support has mixed reviews online, but most reviewers agree that it is better than other competitors.
With Printful, you'll get phone support during the weekdays or access support through a live chat or email address. They also actively engage on social media channels, including Facebook, Instagram, and Youtube. Moreover, Printful provides a self-help help center with FAQs, blog posts, instructions, printing tips, fabric facts, and embroidery files.
Printful's pricing plans
Printful makes money only when you sell products. You just need to pick a product to sell, and Printful lists a starting retail price for the product.
Printful's pricing plans depend on the product and type of customization, usually ranging from $7 to $72.12. Nevertheless, those interested will be happy to note that Printful is absolutely free to get started with no setup costs, order minimums, or monthly fees. It only charges for manufacturing and shipping when you place an order.
Printful offers fixed shipping rates calculated according to the average cost for each product category. All items in its shipping category have similar weight, dimensions, and packaging. Fees vary depending on the shipping destination, including the United States, Canada, Europe, Australia, New Zealand, and other worldwide countries and territories.
Besides, Printful also offers warehousing and fulfillment services for products not manufactured by the company.
Warehousing fees are measured by the total cubic footage that your items take up in the warehouse per day. The warehouse's monthly minimum storage fee costs $25 in the US and €22 in Europe. Printful also gives volume discounts depending on the number of units you're storing.
Fulfillment fees are measured for each incoming order. Each order's minimum fee is $2.95 ($2 order fulfillment fee and 95 cents per product from the warehouse). Other fees may also include the packaging materials used. You can actually calculate fulfillment fees in your account dashboard.
Clothing
The clothing line of Printful includes a suite of products for men, women, and kids. Some of them are polo shirts, ¾ sleeve shirts, tank tops, sweatshirts, hoodies, sweatpants, skirts, leggings, shorts, dresses, swimwear, sports apparel, and baby items like baby bibs and bodysuits.
Accessories
Printful's accessories include phone cases, jewelry, socks, flip flops, and bags (fanny packs, tote bags, backpacks, drawstring bags, and laptop cases).
Home and Living
The home and living collection of Printful offers coffee mugs, stickers, blankets, pillows, aprons, and beach towels. Wall art in the form of posters, canvas prints, and framed posters are also available for customization.
Who should consider Printful?
In reality, there is no one-size-fits-all strategy for building the perfect print-on-demand strategy for online sales. But if you're finding a quick and straightforward way to start selling customized sweatshirts, hoodies, and leggings online, Printful could be a wise choice for you.
With Printful, you can design products that appeal most to your customers and sell them across the world, in the US, Asia, and Europe. The POD solution will offer you the opportunity to sell your products, and it even integrates well with major marketplaces like eBay and Amazon.
With the state-of-the-art mockup generator, Printful helps you create high-quality products without purchasing expensive DTG printers and other advanced tools. What's more, you can expect outstanding print quality every time.
In short, we believe Printful is best for:
Businesses that offer custom printing: Printful provides both on-demand printing, warehousing, and fulfilment services. Businesses can integrate their store with Printful and upload their designs on the platform. Printful takes care of the rest, from manufacturing to shipping of items.

Content creators, independent artists, influencers: Creatives who want to sell their own merchandise can do so by using Printful's services.

Anyone interested in dropshipping and custom printing: Printful links to your site quickly, so you are able to get affordable samples, and high-quality products that lead the industry.
4 Quick steps to connect your Shopify store with Printful
To use Printful, you will need to connect your store to an E-commerce platform. As mentioned earlier, Printful integrates with a bunch of platforms, and Shopify is one of the best and most intuitive options. In reality, thousands of merchants use Shopify every day to power their businesses.
In this part, let's go through the process of connecting the two:
Step 1: Create your Printful account
This step is super easy and quick. Just hit Sign Up from Printful's homepage and you will be taken here:
All you need to fill in is your full name, email, and password, and you are ready for the next steps.
Step 2: Install the Printful app on Shopify
Sign in Shopify or Register here. In the Apps menu on the left-hand side of the dashboard, click Visit the Shopify App Store.
When you are here, search for Printful, and you'll find the app listed first under Orders and shipping. You click on the Printful app. And next, choose Add app and confirm the installation.
Step 3: Connect your store
Once you install the app, you will be asked to sign in both your Printful and Shopify accounts. Just follow step-by-step and connect the two together.
Step 4: Add your products
Access Printful and under Stores in your dashboard, choose the store that you just connected. When you click Add product, it will take you to Printful's push generator, where you can select what items to sell.
For your information, a variant is a specific type of product that can be sold. For example, if you sell a T-shirt available in different sizes, each size will become a different variant.
You are free to use the clipart and default text generator that Printful offers, but in case you want to get more creative, you can apply your own designs for creating merchandise.
Once you have an image to place on a product, you can import it by selecting Upload file, and it will appear on the mockup where you can edit further, if necessary.
Printful also allows you to set your own retail price, so you can change your margins depending on what works best for your E-commerce store.
Once you have finished adding your products, they will be visible in your Shopify store. You can select View in Shopify to see the product. If you move back to (or just refresh) your page within Printful dashboard, the product will appear synced.
Besides, you can expand Printful's functionality by integrating it with different platforms, such as:
Magento
Wish
Storenvy
3Dcart
PrestaShop
Weebly
BigCommerce
SquareSpace
WooCommerce
ECwid
Wix
Alternatives to Printful
While the Printful platform does stand out as one of the most excellent tools for on-demand and dropshipping services, it is not the only software on the market that offers these services. You can get mockups, warehousing, and order fulfillment support from platforms like Printify, Teelaunch, and Print Aura as well.
Printful vs. Printify
Both Printful and Printify are an excellent way for business owners to deliver a wide range of new products to customers. Printify has more than 250 product options to choose from. However, unlike Printful, Printify outsources your order printing and fulfillment. Therefore, instead of working directly with the brand, you contact partners.
How is Printify different from Printful?
Printify outsources the order printing and fulfillment
They don't warehouse your products
They don't have a screen printing option (while Printful has)
Orders are fulfilled in the UK, US, China, Australia, and Europe
International delivery takes from 10 to 30 days
Printify has integrations with Etsy, WooCommerce, and Shopify only
What do both of them share in common?
Dropship providers of print-on-demand custom products - clothing, accessories, home and living collection
Intuitive and user-friendly interface
Free and simple setup
No minimum orders required
Mockup generator
Worldwide shipping
24/7 support
Printify can be a good alternative to Printiful if you have a store on Etsy, WooCommerce, or Shopify. However, you can't deny that Printful has much more to offer with the options of designing, branding, and photography services.
Printful vs. Teelaunch
When compared to Printify and other platforms designed to deliver on-demand dropshipping, Teelaunch is a relatively new player. Like Printful, Teelaunch offers the option to print a product for you and deliver it straight to your customer. This gives you much more time to focus on essential parts and take care of the rest of your business.
An outstanding point of Teelaunch is that they offer a number of interesting items in their product catalog, so that you can choose from to add your own designs. For example, you can print Bluetooth speakers, headphones, jewelry boxes, luggage tags, necklaces, dog bowls, and other cool stuff.
How is Teelaunch different from Printful?
Teelaunch is exclusively made for Shopify
Limited product catalog (about 65 items but they are adding more products monthly)
50% off samples for store owners
Shipping time takes from 5 to 6 days
Has an option for shipping from Australia
What do both of them share in common?
Print on demand and fulfillment service
Simple to get started
You pay when you sell products
Worldwide shipping
No subscription fee
Printful seems to win the battle in a face-to-face comparison. But it's worth mentioning that Teelaunch sometimes offers better profit margins and lets you make a bit more money on each order.
Printful vs. Print Aura
Both Printful and Print Aura are commonly-used platforms, which offer white-labeling and brand customizations. You can choose products from their catalog, and your brand logo will be attached to it. Also, they store packages and ship items to your customers.
How is Print Aura different from Printful?
Print Aura has one fulfilment center and does not serve the Spanish and Japanese markets
They doesn't offer marketing services
There's no 24/7 support service
What do both of them share in common?
Offer white-labeling and brand customizations
Excellent print quality and fantastic service
Mockup generation tool
Pricing calculator
Integrations with multiple E-commerce platforms (Shopify, Etsy, WooCommerce, etc.)
Some of the products available from Print Aura are a lot more expensive than what you would pay for the same items from Printful. If you are on a budget, you might be better off sticking to the Printful instead.
Read more:
The bottom line
You can realize that Printful is a perfect solution for business owners who are ready to simplify their lives and start selling high-quality print-on-demand/ dropshipped goods under their own brand name.
If you're in search of an optimal way to sell your designs on custom clothing, accessories, or home decor without worrying about production and inventory, Printful will fit your needs. Besides, it is free to get started and you only pay when an order is placed on your store. So, why don't give it a nice try?
We hope you have got a lot from this Printful review. In case we've left anything out, please comment below! Besides, as usual, best of luck on your E-commerce journey!
Haley is a content creator at Mageplaza. When not working, she spends time on travel adventures, books, and food tasting. As growing up, she wants to read, learn, and experience more things to adapt herself to this ever-changing world.
Website Support
& Maintenance Services
Make sure your store is not only in good shape but also thriving with a professional team yet at an affordable price.
Get Started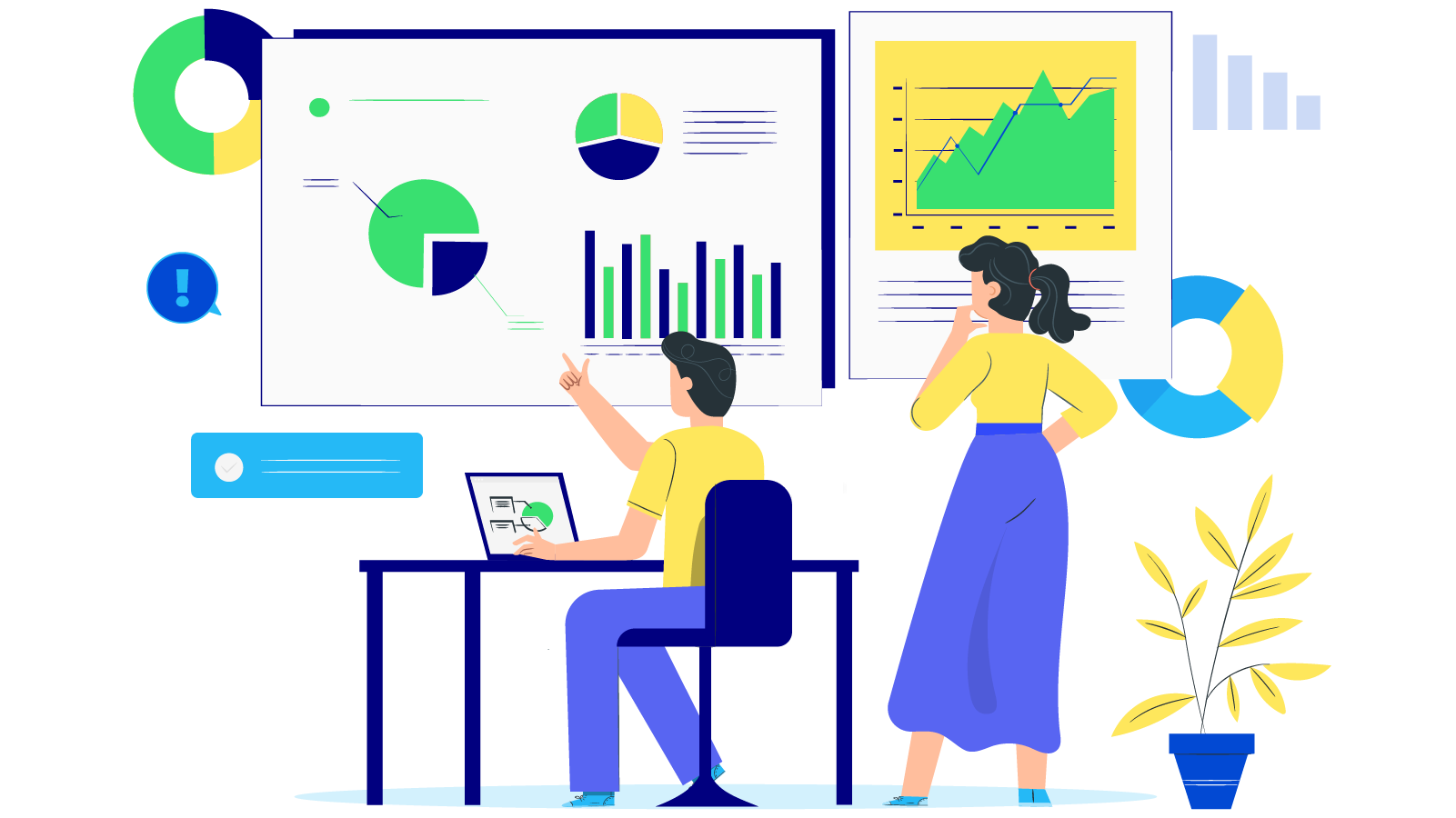 New Posts



Subscribe
Stay in the know
Get special offers on the latest news from Mageplaza.
Earn $10 in reward now!