Mageplaza Top 5 Bestsellers
The Most Popular Extension Builder for

Magento 2
With a big catalog of 224+ extensions for your online store
The year 2017 is perceived as a successful year of Mageplaza as we released many outstanding extensions which were developed based on our realistic experience in Magento. Most of them quickly became our top modules favoured by thousands of merchants and developers around the world. After one year, thanks to our customers' support and suggestions, we've made a great progress in perfecting our products. Hence, Mageplaza extensions have a good reputation among global Magento enthusiasts.
In this article, we would like to list out Mageplaza top 5 bestsellers. The list is based on the quantity of products sold and customers' preferences.
5. SEO

Despite the fact that Magento 2 SEO Extension is released lately in 2017, the module is becoming one of the must-have items in every online store. In this digital era, online shopping is becoming a trending purchasing behavior. And yeah, people google everything. Then, you - online detailers - need to make sure that your website must show up at least in the top 10 searching results. Obviously, the higher ranked your site is, the more profits you'll get. However, SEO today is not as easy as it used to be 10 years ago; if you cannot optimize it, you'll just lose it.
Magento 2 SEO Extension is built to help online stores optimize all the SEO factors including duplicate content issue, structured data optimization, web crawler-friendly data and so on. Mageplaza SEO extension is efforts in perfecting your site ranking on search engines. All of work can be done automatically, and by associating the module with other advanced SEO techniques, your site will definitely appear nicely in top 10.

Highlight features:
4. Social Login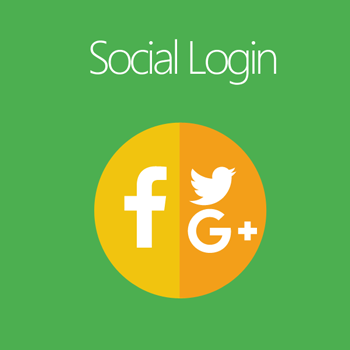 Instead of signing up a new account by Magento default, Magento 2 Social Login supports entirely the social buttons that are right on the login page. As soon as hitting the buttons, Social Login module will auto-take personal information from customer's social account like email address and password if he has already logged in that social network. If not yet, the module only requires his email address and password to finish the step.
Magento 2 Social Login extension is designed for quick login to your Magento store without processing complex register steps. Let say goodbye the complicated registration process and ignore a lot of unnecessarily required fields. Magento 2 Social Login extension is simply and powerful tool to integrate your Magento customer account to Facebook, Google Plus, Twitter, LinkedIn, and Instagram channel. Logging in via the social medias is the great idea to enhance your customer's satisfaction.
Highlight features
3. Gift Card

Standing at the 3rd position, Mageplaza Gift Card extension for Magento 2 brings more benefits than we can expect because it gives positive impacts on marketing, branding or sales aspects. The Gift Card extension helps online stores release beautifully designed gift cards and sell them online more easily. With many outstanding features integrated with the module, customers are allowed to buy gift certificates with a bargain, personalizing them as they need and handing them to recipients in multiple ways. Both buyers and receivers can get notified with SMS or emails. Plus, one of the most valuable features of the module is that there are a bunch of clean and eye-catching gift voucher templates, and they are already available to use in multiple occasions.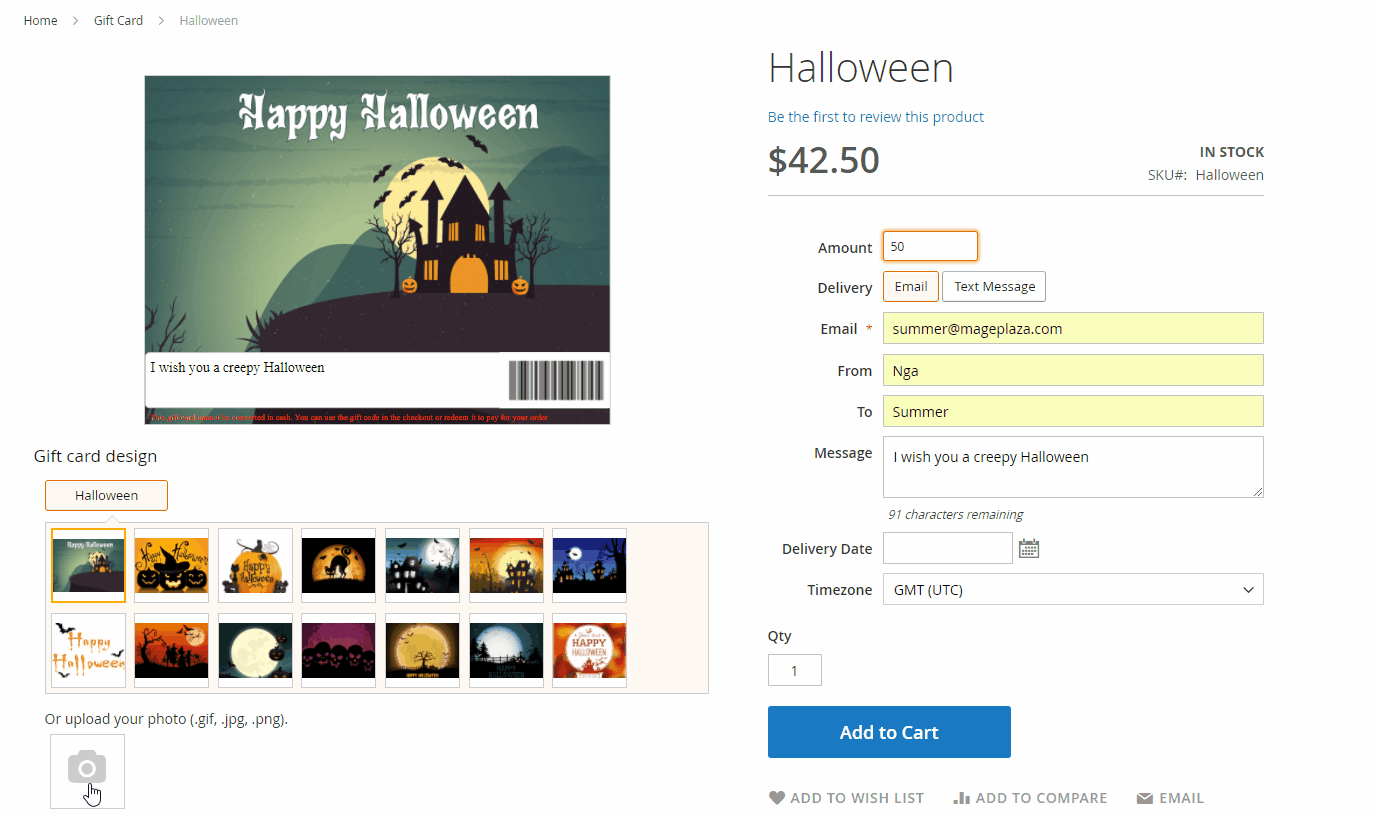 While selling gift vouchers, especially e-gift certificates, is becoming a global industry, taking advantage of this can help you earn double sales in holiday shopping season. Moreover, customer satisfaction and loyalty will be boosted thanks to this amazing service.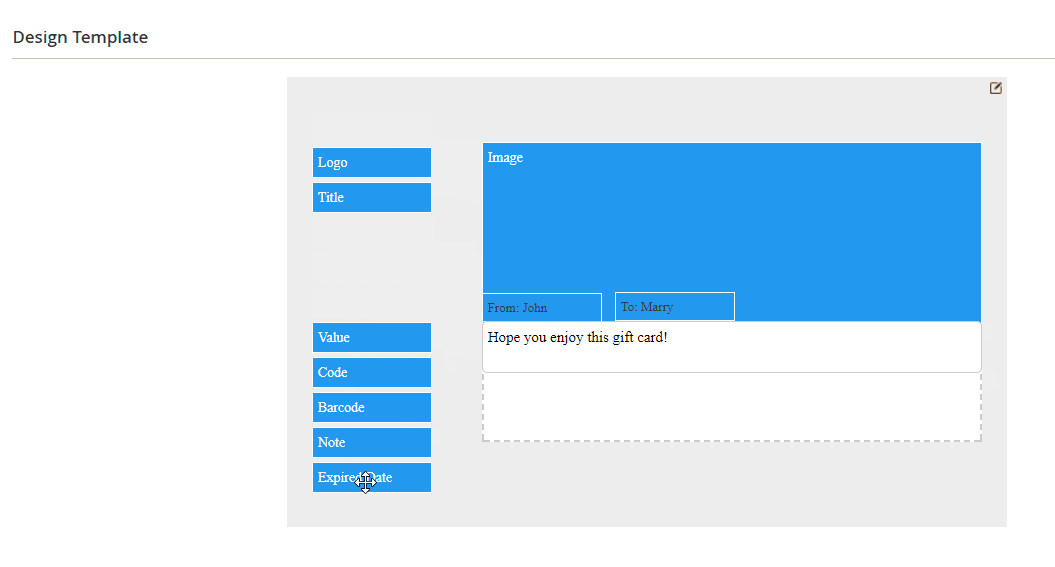 Highlight features
2. Layered Navigation

Known as the 2nd bestsellers, Mageplaza Layered Navigation for Magento brings a list of filters to help your customers search and get the favorite products in the shortest way.
Letting your shoppers get lost among thousands of products in your store is not a good idea. According to a study, the less time a buyer spends on an online store, the more likely he is to place an order with at least one item. Hence, don't waste your customers' time, you can help cut down their shopping time yet increase their satisfaction and shopping experience at the same time by using Layered Navigation system.
Mageplaza Layered navigation is basically a sidebar which contains tons of product attributes for customers to select. The filtering work can be done easily with only several clicks. In addition, Layered Navigation in the recently updated version provides a beautiful design and other advanced features.
Mageplaza Layered Navigation extension is stunning not only for its high quality based on Magento 2's standard code, but also for Mageplaza's support service. In 2017, hundreds of customers have been supported by our team.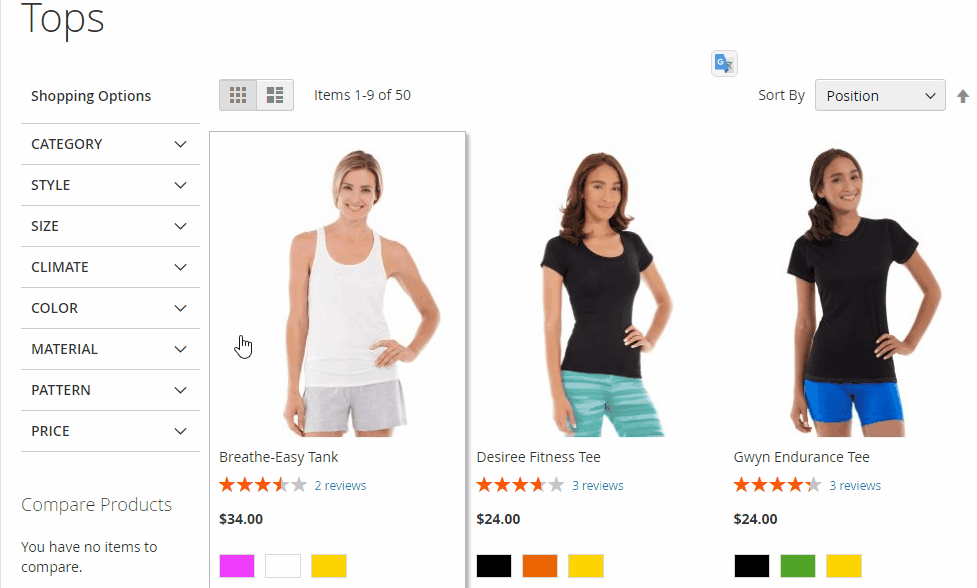 Highlight features
1. One Step Checkout

It's not surprising when One Step Checkout extension ranks first in this list. After the real experience from hundreds of users, Mageplaza strived to improve the code and support service. The unique feature which makes the module the best seller is the beautifully designed one-page checkout page. On this page, buyers can have all information filled easily with Google address suggestion, nearly 100% of payment methods supported and most interestingly, all of other necessary action carried at checkout can be done deliberately on one page. Hence, this makes enhance buyers' shopping experience and amazingly cuts down cart abandonment rate. No need to tell more, conversion rate and abandoned cart issue are way more important than anything else.

Highlight features

Marketing Manager of Mageplaza. Summer is attracted by new things. She loves writing, travelling and photography. Perceives herself as a part-time gymmer and a full-time dream chaser.
Website Support
& Maintenance Services
Make sure your store is not only in good shape but also thriving with a professional team yet at an affordable price.
Get Started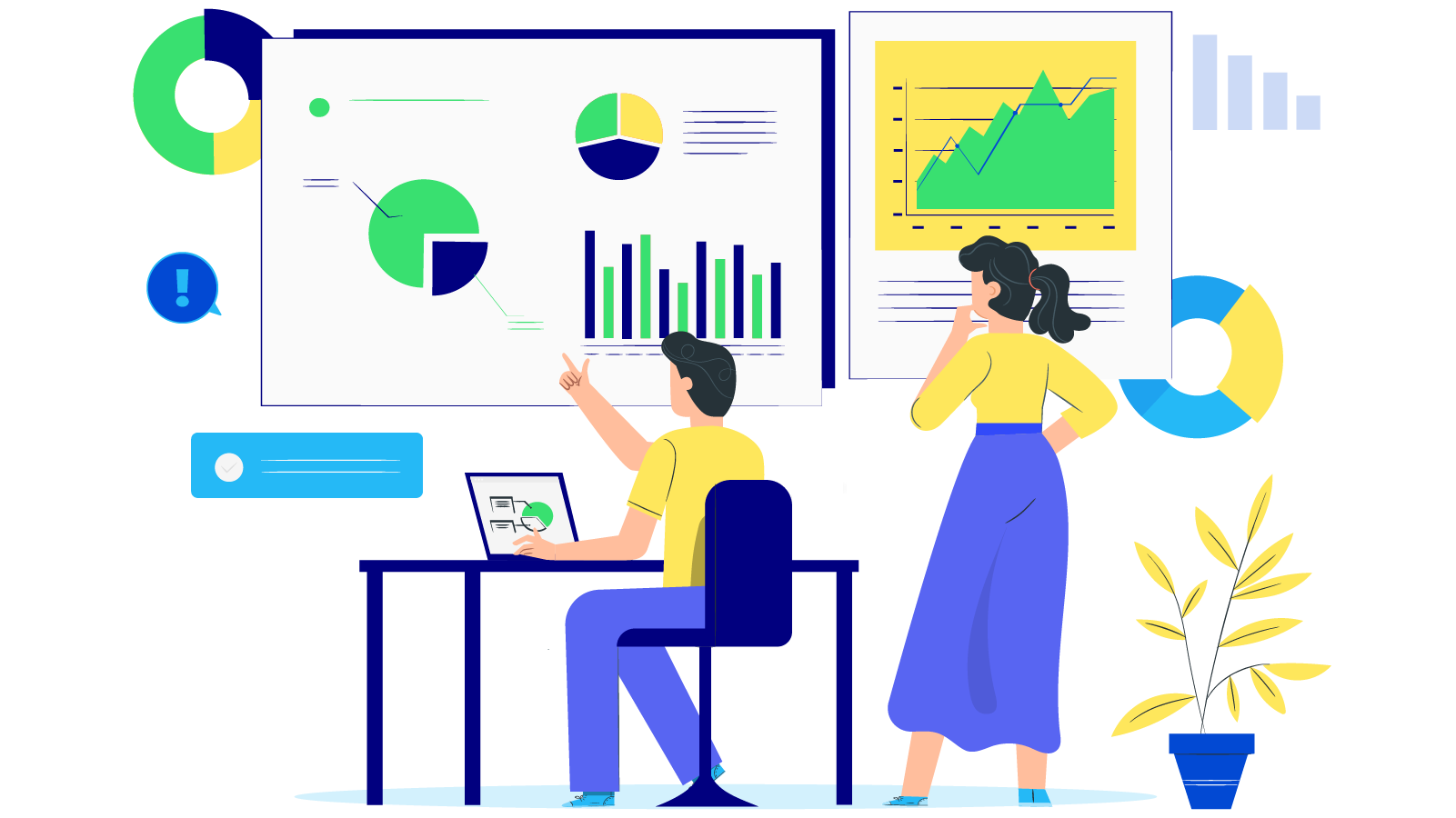 New Posts



Subscribe
Stay in the know
Get special offers on the latest news from Mageplaza.
Earn $10 in reward now!