10+ Excellent Free & Paid Magento 2 Shipping Extensions
The Most Popular Extension Builder for

Magento 2
With a big catalog of 224+ extensions for your online store
Shipping is an indispensable part of all e-commerce businesses. To bring your customers a robust and timely shipping experience, you can take advantage of some Magento extensions.
Looking for the right module for your store can be overwhelming. Therefore, this article will show you a hand-selected list of Magento 2 Shipping extensions that help you improve your shipping methods and rule effectively.
These modules will allow you to determine shipping rates, identify customer's locations, generate shipping restrictions based on any attribute, or establish a dropshipping strategy.
Are you ready to start?
Table of Contents
Free Magento 2 Shipping Extensions
1. Magento 2 Multiple Shipping Flat Rates from Mageplaza
Mageplaza Multiple Shipping Flat Rates extension is a must-have solution that helps store owners to generate shipping charges based on different locations. That will boost the profession of your online store and gain more trust from your customers.
Highlight features
Add 5 more shipping flat rates according to different countries
Manage the visibility of multi-flat rates for each location
Organize multi-flat rates in an appropriate order
Show error messages when shoppers choose shipping rates that are not available in their location
2. Magento 2 Multiple Flat Rate Shipping from Meetanshi
Sometimes, the shipping fees you want to apply to a shopper's order may vary based on different factors such as product type, price, delivery location, handling fees, and so on.
The module helps merchants overcome the limitation of getting only one flat rate shipping mode available in Magento. With Meetashi Multiple Flat Rate, store owners can have up to 10 flat rates according to specific conditions and prices for their Magento 2 stores. They will be able to charge either in a fixed amount or a percentage of the product prices.
This extension is great for those who ship products in more than one country by using flat rate shipping. In addition, you can configure various shipping rates for various countries simultaneously.
Highlight features
Charge up to 10 flat rates depending on specific conditions
Activate or Deactivate individual flat rate
Determine fees in a fixed amount or percentage of the product price
Specìy minimum and maximum subtotal to display flat rates
Enable choosing countries to apply individual flat rates
3. Magento 2 Admin Shipping Method from BSS
With the BSS Admin Shipping Method for Magento 2 stores, merchants can build a new shipping method to create free shipping rules for orders. Besides, invoices and shippings are created automatically as soon as orders are placed.
Highlight features
Generate orders in the backend to assign Admin Shipping Method
Choose to apply for certain locations
Support auto-generated invoices and shipments for finished orders
Support Pre-select to set Admin Shipping Method as the default shipping method
Enable customizing title, method name, and error message
4. Magento 2 Matrix Rate Shipping from Magearray
Magearray Matrix Rate Shipping provides customers a convenient way to choose shipping options depending on locations, product weight, product quantity, or order subtotal amount. The module stores data in the CSV format for the shipping rate calculation.
Highlight features
Display multiple shipping methods for various locations
Determine shipping rates based on cart weight, order subtotal, or a total of products
Enable zip code ranges in counting shipping charges
Support using CSV files to define and add shipping rates
Paid Magento 2 Shipping Extensions
5. Magento 2 Shipping Suite from Mageplaza
Mageplaza Shipping Suite will meet every essential shipping and delivery requirement of all Magento 2 stores. Capitalizing on the synergy, you can handle and optimize your shipping strategy for optimum customer service and business profit.
Highlight features
Support restricting shipping methods based on different conditions
Generate unlimited table rates shipping methods
Generate unlimited shipping rules for available shipping modes
Allow displaying appealing free shipping offers
Calculate and show shipping fees on the product page
Allow adding important checkout fields
Support smart calendar for delivery date
Support generating and assign unlimited shipping labels
Price: $228.00
6. Magento 2 Table Rate Shipping from Mageplaza
This Table Rate Shipping extension allows store owners to generate limitless custom shipping methods and shipping rates according to condition combinations. Particularly, shipping rate calculation is advanced with volumetric weight & destination, rate setting types, and so on.
Specifically, the extension supports calculating the density of a package (volumetric weight). Store owners can enter the volume of the package or the width, height, and length of the package. Then, the volumetric weight of the parcel will be determined. For instance, if you get a 25 cm x 36 cm x 16 cm box and your carrier has a dimensional weight division of 5000, your DIM weight will be 3kg.
Highlight features
Support generating limitless table rate shipping modes
Allow assigning shipping rates to specific groups
Support volumetric weight
Different table rate calculation types
Allow importing table shipping rates quickly
Support estimated delivery days
Price: $179.00
7. Magento 2 Shipping services by PluginHive

Magento Shipping services by PluginHive is the only solution that allows you to perform all the shipping tasks including printing labels, requesting pickups & monitoring shipment tracking status right from your Magento dashboard.
The app allows you to display accurate shipping rates at checkout, generate labels in a single click & track orders easily right within the Magento dashboard, saving you time and money. The app supports all major carriers like UPS, USPS, FedEx, DHL, Stamps, Aramex, Blue Dart, Australia Post, Canada Post, & many more.
Highlight Features
Supports Multi-Carrier shipping for all the top carriers like UPS, FedEx, USPS, DHL, Canada Post, Australia Post, & many more.
Display Accurate Shipping Rates on your Magento Checkout Page
Save Time & Effort by Automatically Printing Shipping Labels
Automatically Choose the Cheapest Shipping Services
Carrier Pickup Requests & Manifests
Price: Start at $9/month
8. Magento 2 Shipping Table Rates & Methods from Aitoc
When selecting the desired item, customers worry about how quickly you will send the order and how many shipping options you offer. To deliver products consistently and swiftly, merchants need to bring different shipping options to their buyers. Different options will help people pick a suitable shipping mode and have a better shopping experience.
Aitoc Shipping Table Rates & Methods extension for Magento 2 stores was designed to build flexible shipping methods depending on many different rates. Store owners can leverage this module to enhance shipping process management and handle every shipping problem in the most proper way.
Highlight features
Create multiple shipping options and rates
Customize shipping rates in line with quantity, weight, price, and subtotal
Define shipping methods based on specific locations
Display estimated delivery time and date
Use manual editing or import/export table rates
Create certain rates for individual items or product groups
Price: $169.00
9. Magento 2 Shipping Suite from Mageworx
The Shipping Suite extension can overwrite shipping rates set by some popular shipping providers like DHL, UPS, FedEx, etc. With this module, store owners can automatically identify customers' location thanks to the MaxMind technology and change shipping accordingly. Besides, you can also add your new shipping method and configure it to satisfy your business demands.
Highlight features
Generate shipping zones
Assign shipping locations to products, categories, and shipping methods
Set flexible shipping rules and restrictions
Overwrite and re-calculate the rates set by common shipping providers
Add custom shipping modes and shipping cost calculator
Price: Start at $349.00
10. Magento 2 Marketplace Table Rate Shipping from Webkul
With Webkul Marketplace Table Rate Shipping, you can build custom shipping methods for your shoppers. You can post a CSV file or add the shipping information - region, zip code, weight, price, directly.
The shipping rates will be determined using product weight, country, region, country, state, postal code, and so on. This extension is employed for order confirmation, monitoring numbers from the seller, and printing invoice and shipment slips.
Highlight features
Support dynamic order confirmation with tracking code
Work seamlessly with almost all Magento versions
Support invoice management from both seller and vendor panel
Monitor ID management from the vendor panel
Allow generating super shipping sets for customers
Price: $199.00
11. Magento 2 Shipping Method Per Product from MageAnts
With Shipping Method Per Product, merchants no longer need to worry about inaccurate shipping rates for each product. The extension allows store managers to create individual flat shipping rates for each product of their store.
The module also enables you to manage the shipping rates for international or specific country sales. Moreover, store admins can include additional handling fees at checkout that will be merged with standard shipping rates. Therefore, shoppers can only see the total price when the surcharge is invisible to them.
Highlight features
Allow adding a new shipping method to your store
Support flat-rate default shipping amount for every product
Support shipping rates customization
Allow customizing the error message
Price: $49.00
12. Magento 2 Shipping Cost from Mageplaza
Unexpected charges (including shipping) are considered one of the most common reasons for cart abandonment on e-commerce websites.
Mageplaza understands that and launched an incredible module to solve the problem. It's the Shipping Cost extension that shows the shipping options and calculates shipping fees on the Product Page. Hence, customers can quickly estimate the total spending including the shipping cost. They will be more likely to go to the checkout page and complete their order.
Highlight features
Support determining shipping costs on the product page
Automatically calculate shipping fees with IP
Allow displaying the shipping calculator with specific items/ categories
Support Popup/ Inline address form
Price: $99.00
13. Magento 2 Shipping Restrictions from cynoInfotech
CynoInfotech Shipping Restrictions for Magento 2 supports restricting unnecessary shipping modes rather than blocking all of the available options. This module helps confine shipping methods by country, order data, product attributes, state, customer groups, coupon codes, and so on. Store owners can have full control over the shipping methods.
With this module, merchants can now set different shipping rules. If the shopper and their order do not satisfy these rules, they'll receive an error message shown on the checkout and cart page in the shipping method section. This tells the shopper which shipping method is restricted, and they can get the option to pick other shipping methods.
Highlight features
Allow restricting shipping according to product attributes, current customer attributes
Create shipping restrictions depending on a number of factors
Support restricting shipping method order process from the admin panel of the store
Support generating priorities of shipping rules
Show error message for unavailable shipping restrictions method rules
Price: $69.00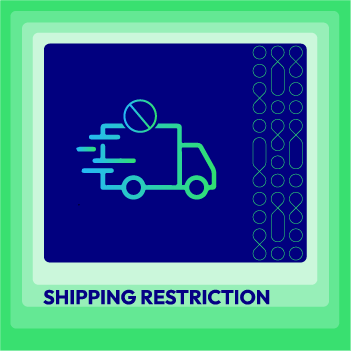 Shipping Restrictions for Magento 2
Optimize the shipping process by only allowing effective shipping methods & eliminate shipping issues
Check it out!
14. Magento 2 Shipping Matrix Rates from Mageside
Shipping constitutes one of the most important things in an e-commerce store. Customers want to get their packages as fast as possible in the most convenient way. That's the reason why if you want to succeed in your business, you'd better provide your shoppers with various shipping methods.
The Shipping Matrix Rates extension developed by Mageside is an amazing solution to offer a number of shipping options to your buyers based on their locations. The module allows you to generate flexible shipping rates based on the location, shipping mode, customer group, quantity, weight, price, etc.
What's more, the extension makes it easy to calculate the shipping price precisely. The store admin adds a CSV file where the conditions should be entered.
Highlight features
No coding is needed to edit prices or add rates.
Create special Magento shipping rates for a specific group of items
Support simplifying the administrative work
Support displaying various postage rates for the buyer to choose
Support implementing additional shipping price calculations
Price: $224.00
Final Words
Selecting a Magento 2 shipping extension is the very first step to be a multi-channel retailer. It is vital to plan, know your objectives, and work towards the most cost-effective shipping option. If the shipping fees are too high, you might probably lose your potential customers.
Giving your buyers various shipping methods is the most appropriate way to mitigate the number of abandoned shopping carts.
So, which extension in the above list will be your choice?
Mageplaza Shipping Suite Infosheet for Magento 2
An all-in-one delivery solution for any e-commerce website
Download PDF
Website Support
& Maintenance Services
Make sure your store is not only in good shape but also thriving with a professional team yet at an affordable price.
Get Started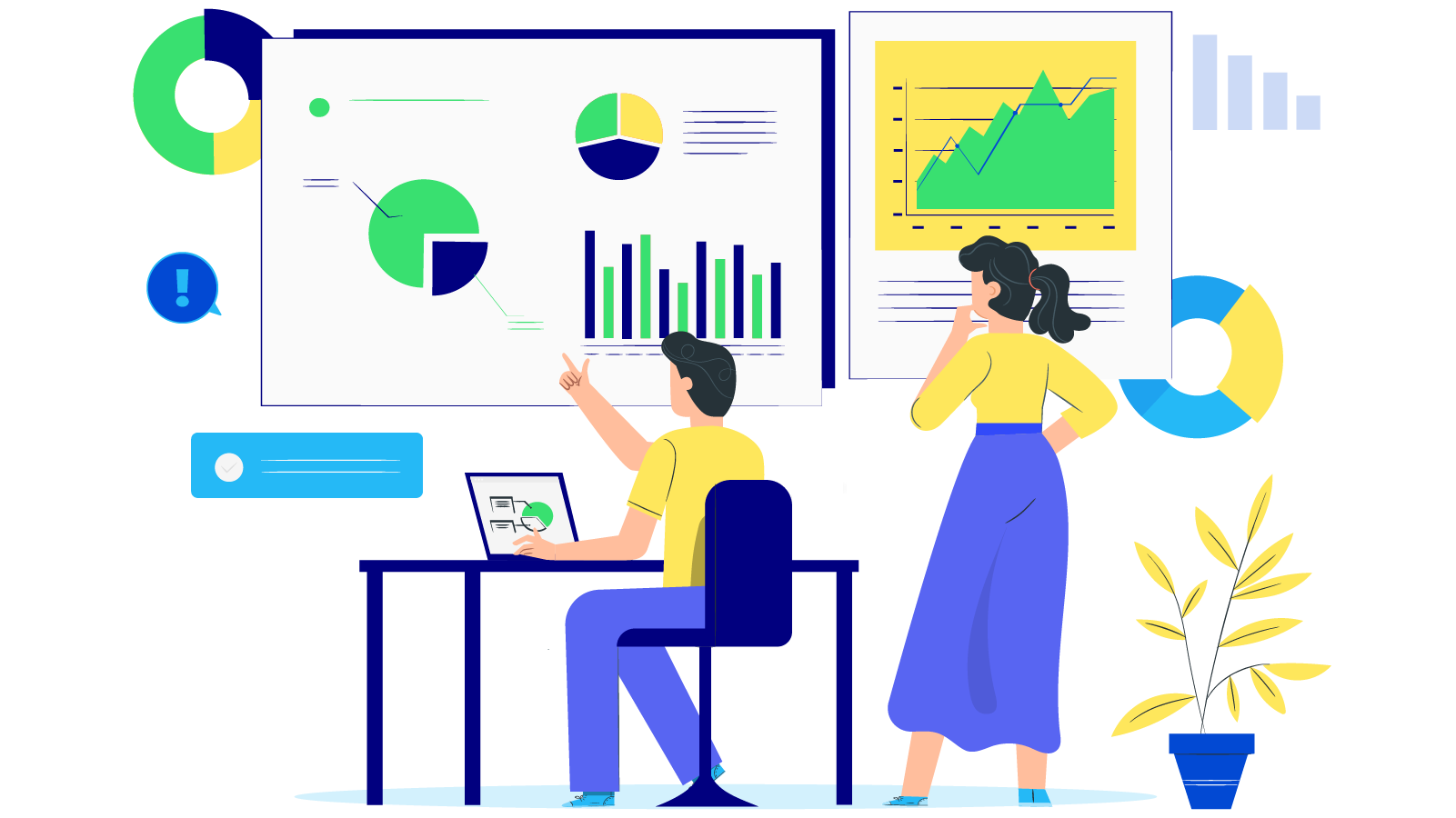 New Posts



Subscribe
Stay in the know
Get special offers on the latest news from Mageplaza.
Earn $10 in reward now!