TOP 6+ Best Magento 2 PWA themes Free & Paid
The Most Popular Extension Builder for

Magento 2
With a big catalog of 224+ extensions for your online store
New and innovative technology is continuously coming into our life with a lot of benefits brought to eCommerce. One of the most intuitive technologies is PWA (Progressive Web Apps), which was first coined by Chrome developer Alex Russel and designer Frances Berriman. The technology allows building a website that functions as a native application. Users can add the icon of a PWA website to their phone screens and interact with it like a normal app.
Mobile applications are already too familiar with the users and even become an indispensable part of their daily routine. The great traffic and conversions from mobile applications to the eCommerce business have been growing steadily. It's reported that consumers in the US spend 90% of their mobile time on apps.
Nowadays, it's more necessary for online businesses to create a mobile app version of their website that allows customers to research and purchase products easily. In a booming technology era, mobilizing eCommerce is more critical than ever.
With PWA, you can expect greater results rather than just all you've experienced in a normal mobile app. The point here is that you can build a fully responsive PWA website with intuitive themes without worrying about a complicated development process.
In this article, we will talk about Magento 2 PWA themes and the best examples ready to use.
Table of Contents
What is a Magento 2 PWA theme?
Magento 2 PWA themes convert your Magento 2 store into a PWA store. It does not change your website's functionality and components but turns it into an app-like website, provides users with an experience like what they have when using a native app.
Like any online themes, Magento 2 PWA themes define the feel, look, and behavior of your storefront as an app. In addition to Magento 2 PWA extensions that increase your website's PWA compatibility, Magento 2 PWA themes are a superior solution to switch your Magento website to PWA.
Magento 2 PWA themes do not require high technology or coding skill from you. Magento PWA providers offer you ready-to-use Magento 2 PWA themes that take only a few simple steps to get things done on your website.
In this way, you can save a lot of time, money, and effort to create a mobile version of your website without having to create two separate native apps for Android and iOS. It ensures that your customers have the same experience as a mobile app while enjoying a faster loading speed, push notifications, offline capability, and more. A study indicated that the average conversion rate for progressive web apps was 36% higher than the one for native apps.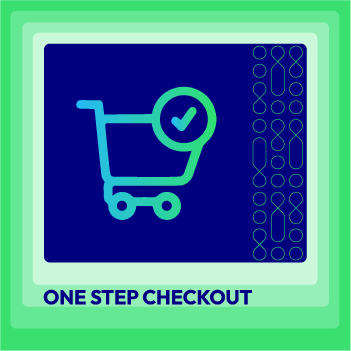 One Step Checkout for Magento 2
Cut down 80% of checkout time & increase 30% of conversion rates
Check it out!
Why should you use Magento 2 PWA themes?
Responsive web experience
Magneto 2 PWA themes provide you with a dynamic and responsive user interface that plays a vital role in customer experience on your Magento 2 PWA websites. Through smooth access to your website, you can maintain a healthy and consistent interaction with visitors and easily convert them into your customers. Often, access restriction is one of the most popular reasons causing you to lose customers right from the first reach.
Magento 2 PWA themes also support a cross-browser experience that allows your users to access your website from anywhere. Often, access restriction is one of the most popular reasons causing you to lose customers right from the first reach.
Cost-effectiveness
Often, if you are running a platform-based website, once you need to convert your store into another platform, for example, you'll need help from the developers or anyone who has a technical background. It will cost you pretty much if the converting process requires a lot of time to develop complex and advanced features.
By using Magento 2 PWA themes, this task will be much easier as you get everything done in your hands without typing any line of code. You can find many Magento 2 PWA themes both free and paid at a reasonable price.
Additionally, converting your website to PWA saves you a significant amount of money. PWA website takes a low cost in maintenance as you just have to maintain a single web app instead of doing the same with different apps in different app stores. Also, making your Magento website mobile-friendly by creating two native apps for Android and iOS costs you more than directly converting your website into a PWA website with an intuitive Magento 2 PWA theme.
Fast loading
Speed is one of the most outstanding factors that make a progressive web app super-duper than a mobile app. Many businesses have been leveraging PWA because it creates a smooth digital experience for customers on your website. In fact, mobile apps sometimes even significantly slower than desktop because of many reasons, such as the poor overall user experience on mobile, difficult navigation, etc.
The majority of this issue can be solved by switching to PWA. Progressive Web Apps records to decrease the page loading speed 3 - 4 times compared to a native mobile app.
Natural & interactive as a native app
A progressive web app gives your user experience like a native app. They can add your website icon to the home screen and use it like other apps on their phone. A responsive and natural user interface makes it easy for users to interact with your app, navigate through it, search for products, and make purchases as usual.
Slow or no-Internet is not a problem
You can't continue to surf or navigate through a mobile app if the Internet connection is suddenly interrupted or unavailable. However, with a progressive web app, the Internet is no longer a problem. You can still do any actions on the PWA website, such as sorting product options, adding items to carts, and checking out. When the Internet is reconnected, the payment will be automatically processed.
This provides flexible usability of your website for your customers. They can even enjoy online shopping on the go without having to rely on other factors that may decline their interest and satisfaction in your website.
No downloads or manual updates
Users need to download native apps from app stores to use them on their mobile phones. Often, many mobile users have to face the problem of full storage due to the number of mobile apps on their phones. Fortunately, this boring and time-consuming process no longer exists when using progressive web apps. Users only need to add an icon of the website to their home screens and use them right away without downloading anything.
What's more, using native apps, users need to update the apps when required to continue using the apps with the latest features. On the contrary, with Magento PWA, your customers will no longer receive notifications about updating apps as they experience your progressive apps like when browsing a normal website. No manual updates are required.
Easy & effective re-engagement
Magento 2 PWA themes convert your Magento 2 website into a progressive web app that increases the chances of customer re-engagement by using push notifications. Push notifications are small and simplified messages that alert users about certain information, update, or inform them to perform a specific action. These notifications will be sent directly to the customers' phones, not on the app or via customers' emails. There's no need for customers' personal information.
Though push notifications seem not exceptional, they can add significant value to your business. You can use push notifications to alert your users about upcoming events or sales. It works conforming to your Push Notification service and only sends notifications to customers once an event is triggered.
Good for SEO
Magento 2 PWA themes bring a lot of benefits to your website's SEO ranking. It helps your page load faster and reduces the burdens on the browser users are using. Therefore, your website will get greater visibility and a better ranking in search engines. This increases your outreach and converts more visitors to your website.
6 Best Magento 2 PWA theme free & paid
1. Magento 2 PWA theme by Mageplaza
Magento 2 PWA theme is a great PWA integration solution that enables you to switch your Magento 2 website into a fully-functioned progressive web app. You can quickly convert your Magento 2 website into an app-like website, allowing customers to add an icon to their phone and use it as a usual native app.
Your customers can enjoy an app-like experience right on your website as they have the app right on their phone and interact with it the same way on a native mobile app. Your new Magento 2 PWA store adds more value to your customer's shopping journey without limitations and inconvenience when using a native app. Fast loading speed, no manual updates, and push notifications are critical factors that increase visitors' engagement, store conversions, and sales.
This PWA theme for Magento 2 is developed by SimiCart.
Price: FREE
Outstanding features:
Lightning-fast loading
App-like look and feel
Save cost in development, testing, and maintenance
Great for SEO
2. Magento 2 PWA theme by ScandiPWA
Magento 2 PWA theme by ScandiPWA claims to be the fastest way to get ready-to-use PWA for any Magento 2 store. It takes less than one minute to set up the PWA app with only three commands required and no need for middleware by using your usual Magento stack only.
An outstanding point of this Magento 2 PWA theme is that it supports various Magento features, such as multi-store, layered navigation configuration, checkout configuration, CMS pages, all product types, widgets, branding, marketing, etc. This maintains the original features of your Magento 2 website and does not decline any of its functionality.
Price: FREE
Outstanding features:
Lightning-fast PWA setup without middleware
Support 350+ Magento features
Flexibly extend, customize, and reuse your PWA
3. Magento 2 PWA theme by Tigren
The freemium Magento 2 PWA themes by Tigren provide a quick and easy way to convert Magento websites into fast and powerful PWAs. TigrenPWA themes are developed based on PWA Studio, which relieves the burdens of users about the code conflict between the theme and Magento core.
TigrenPWA templates not only support almost all of the Magento default functions but also are equipped with many advanced eCommerce features such as Live Chat, Google Tag Manager for M2, One-step Checkout, Quick View, etc.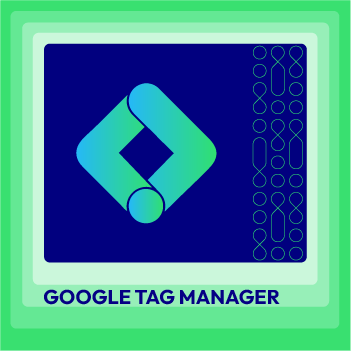 Google Tag Manager for Magento 2
Easily monitor store stats and adjust marketing tags and snippets with simple source code
Check it out!
Apart from it, TigrenPWA is one of the best SEO-optimized PWA themes for Magento owing to its incredible speed, image optimization (contributed by Fastly CDN), added category/subcategory descriptions, UX and conversion-focused designs.
Price: Free, Lite ($399), Pro ($799), and Custom (4 packages)
Outstanding features:
3 unique storefront designs
Combined PWA, Magento, and advanced features
20+ add-ons available
Free installation (for certain packages)
Online documentation
Free lifetime updates
4. Cenia PWA theme by CedCommerce
Cenia Magento 2 PWA theme by CedCommerce is a reliable and fast PWA integration solution for eCommerce. By utilizing the robust technology of Magento PWA Studio, ReactJS, and GraphQL, CedCommerce Cenia Theme for Magento 2 PWA helps you create a Magento 2 PWA website with faster data loading, app-like user interface, and delivers a better user experience.
Users can simply add your PWA to their mobile home screen and enjoy your shopping time on your website even when in a low or no Internet connection.
Price:
PWA Cenia Theme: $0
PWA Cenia theme Pro: $299
Outstanding features:
Easy to use and speedy loading
Deliver app-like experience
Add icon to the home screen
Support various Magento 2 features
Cost-efficient and high performance
Automated updates
5. Magento 2 PWA theme by GoMage
Magento 2 PWA theme by GoMage is a great solution for creating a feature-rich Magento 2 PWA store. You will get all out-of-the-box theme benefits with extra features and integration, including high performance, SEO-friendly, Add to Home Screen, Offline mode support, Cross-platform experience, and more. Besides, there is no need for technical expertise and complicated configuration to create new store pages as the page builder is straightforward and easy to use.
Price: € 1,499
Outstanding features:
Drag and drop page builder
Customizable theme style
A set of powerful online promotion features
Analytics & reporting
6. Magento 2 PWA theme by BSS Commerce
BSS Commerce Magento 2 PWA theme - SPEEDY provides you with an end-to-end solution to boost traffic and conversions and for your Magento 2 store. With the leading PWA technology, your Magento 2 store will be upgraded to the next level in performance and usability.
BSS Commerce PWA theme for Magento 2 equips your store with a lightning loading time even in poor internet conditions and a native-apps feeling for your users. It significantly improves user experiences and generates sustainable revenues for your business, as a result. Many more features are supported to empower your Magento 2 store with this innovative technology.
Price: Call for price
Outstanding features:
Support various Magento 2 features: Search, Login, Shopping cart, Checkout, CMS pages, etc.
Add icon to home screen
Boost SEO
App-like experience
The bottom lines
PWA is the future of eCommerce websites. If you want your business to catch up with the innovations in this ever-evolving market, it's imperative to learn about PWA and start adapting to this leading-edge and beneficial technology. I hope this article will help you understand everything necessary about Magento 2 PWA themes and you will find a suitable option for your Magento 2 website. Thanks for reading!

Sam is the CEO and Founder of Mageplaza, pursuing a simple and healthy lifestyle. He is a friend, a husband, and a father to two children. As a trainer and an aspiring influencer, he is also a big fan of sports and travel. Sam is exceptionally knowledgeable about e-commerce, especially Magento and Shopify, with 10 years of experience in the field.
Website Support
& Maintenance Services
Make sure your store is not only in good shape but also thriving with a professional team yet at an affordable price.
Get Started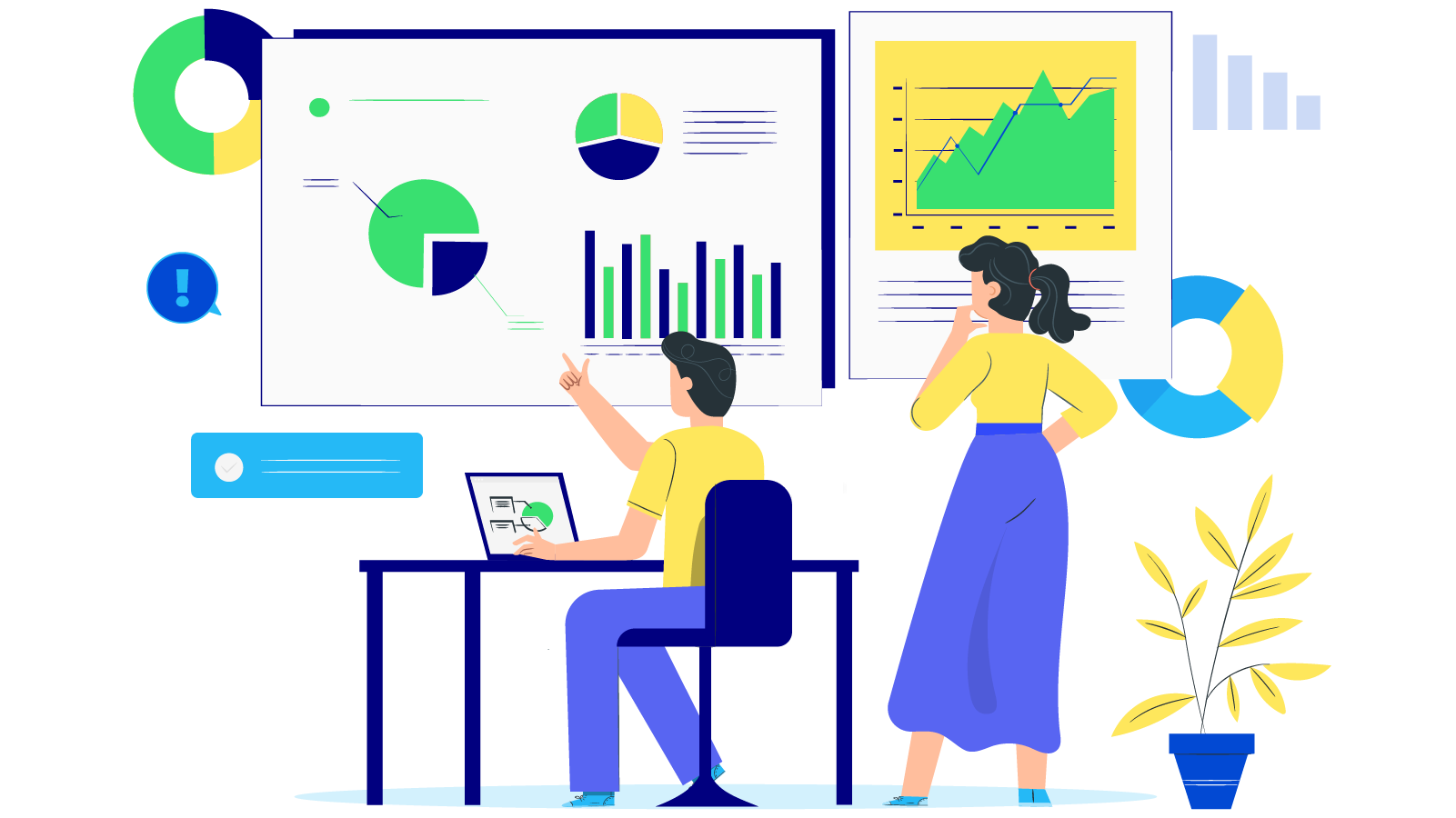 New Posts



Subscribe
Stay in the know
Get special offers on the latest news from Mageplaza.
Earn $10 in reward now!