Why are PWAs increasingly selected by online stores?
The Most Popular Extension Builder for

Magento 2
With a big catalog of 224+ extensions for your online store
Originally called into existence by Google in 2015, Progressive Web Apps (PWAs) already exerted an influence on the movement of global leaders of online technologies, such as Apple, Pinterest, Forces, and Alibaba. They soon caught on to the relative ease of development and potential capabilities of PWs. And until now, they continue going all-in for building a new generation of web apps.
Many firms moving to a Progressive Web App have achieved desired outcomes that prove the power of PWAs. According to the statistics from Cloud Four, after upgrading to PWA, Starbucks saw an increase of 2x in daily active users, followed by Pinterest with a 60% increase in core engagements with their rebuilt mobile site as a PWA.
With all these things going on, Progressive Web Apps truly have a snowball effect on user engagement, and they're going to become more prevalent.
Make your business accessible anywhere and anytime, while providing app-like functionalities on mobile devices.
Explore More
Table of Contents
What is PWA?
The term Progressive Web App has been around for a few years. However, it seems a little bit confused to describe what a Progressive Web App exactly is. Starting with native apps and web apps will be much easier to figure things out.
Native apps are any application written to work on a specific device or platform. They can tap into specific resources and access multiple services on a device, such as the camera, photos, microphone, or push notifications. Social apps such as Google Maps, Twitter, and Facebook are kind of native apps.
A web app is a client-server computer program that the users access via any web browser, such as Google Chrome and Safari, over the Internet, without downloading and installing it. Web apps are written for universal use across many browsers. Common examples of web apps include online forms, word processors, email programs, and Google Apps like Gmail, Google Docs, Google Sheets.
When it comes to native apps, people talk about their capabilities as they have broad functionalities thanks to the use of capabilities on the device. Whereas, web apps are well-known for their reachability as they run on multiple platforms and allow unlimited access for all users.
Progressive web apps are a combination of the features of a modern web browser and the benefits of mobile experience. They use modern web capabilities to deliver an app-like experience for users. PWAs are deployed to servers, linkable, and visible on search engines. These apps are designed with modern APIs to be capable, reliable, and installable like native apps and easily reachable via any device.
Simply put, a Progressive Web App (PWA) is a type of web application used as a web page or a mobile application on any device. It creates an immersive experience for users while guaranteeing the capabilities and functionality that a web app and a mobile app should have. Many PWAs models are helping businesses thrive, such as Twitter Lite, OLX, Wego, and Lancôme.
Many ideas come up with the effort to give PWAs the most comprehensive description. Nevertheless, it's still hard to craft a definition. If you want to know whether a Progressive Web App is usable and efficient enough, exert this PWA checklist to it. If the application meets most of the criteria, it's qualified.
Before we jump into PWAs' highlight features, it is crucial to understand the characteristics of Progressive Web Apps:
Fast
Site speed plays a vital role in the success of every online business. If a site takes more than three seconds to load, the visitors will leave it without any hesitation. And did you know that 73% of mobile users have encountered websites that are too slow to load? And obviously, they won't return or buy anything from that site again. It's challenging for online businesses to optimize the speed site for conversion rates.
Progressive web apps are the answer to this challenge. PWAs keep your website up and running with faster page load times than the average mobile landing page.
Reliable
PWAs do not depend on an internet connection. They are designed to load instantly and work smoothly, even in low-quality networks. PWAs provide an offline approach and remain a stable experience that allows users to engage with the apps without concern about the network and connectivity. Users will no longer need to face the dreaded "No internet connection" screen with the downasaur irrespective of their networks.
Engaging
PWAs are designed for a seamless, natural app-live experience on any device, including desktop and mobile. With the ability to add PWAs to home screens, users can reopen the apps whenever they want without having to access a browser. This advanced feature effectively facilitates re-engagement for eCommerce stores.
Brands can use push notifications to interact more with users and retain the connection with them. Push notifications are used to keep users' updated with the latest news, offerings and notably remind them of abandoned carts.
Explore more well-functioning Magento PWAs websites
PWAs' highlight features
Seamless offline operation
Progressive web apps are connectivity-independent. PWAs can continue to work even when the user is offline or in case of network failure, thanks to the service worker - the backbone of a PWA. Service workers are mainly used to intercept, modify, and cache requests, performing as a virtual, you can now access these survey sites using private proxies between the network and the application. They can cache the assets of a website, the app data in the background, and make them available when the internet is down by using a programmatic method of cache resources.
With the help of powerful service workers, users can continue to interact with the app, adding items to carts, or browsing different product categories offline.
PWAs are discoverable
As a progressive web app is like a regular website, it can be visible in the search engines that users can quickly discover and access its content. It can also be shared through a URL. This is the significant advantage of PWAs over native apps. For this reason, you are no longer dependent on app stores.
The discoverability of PWAs is based on the application manifest, which contains information about the application, including names, author, and description. The manifest helps identify a PWA to the browser and device that it's installed on. You can use SEO to boost a PWA rank on the search engines.
Zero installation
Unlike mobile applications, it does not take any long time to download a PWA. Users don't need to go through a market like Google Play or App Store but directly download the app to their devices. All you need to do is to visit the site and click the "Add to Home Screen" option, then come back to your home screen and open the website. Just like a mobile application, the progressive web app has its icon shown up immediately on the mobile device's screen.
Without complicated submission and long download time, users can effortlessly get it at their proposal. Therefore, it reduces a lot of installation friction for users. So far, this is the core feature of progressive web apps, increasing their competitiveness over native apps and mobile apps.
Accessible to phone features
Progressive web apps can access the mobile phone's features, such as touch gestures, camera, geolocation, and file access. And the features they can access depend on what operating system of the smartphone you are using: Android or iOS. PWAs have more possibilities to access device features on Android than on iOS.
Automatically update
The publishers of progressive web apps don't need Apple's or Google's acceptance to get their apps updated. They can be automatically updated by updating the service worker in the background.
If the new version of the service like infatica.io worker is already available on refresh or page load, it is automatically installed in the background. But the new version is ready to be activated only when there are no longer pages loaded using the old version. Until no pages are using the old version, the new version is responsible for fetches, and thus, users will always use the latest version of the application.
Safety first
It is brutally easy to access and install PWAs that doesn't make them vulnerable and insecure. The benefit lies in the fact that PWAs are served through HTTPs that ensure safety content delivery and content interaction.
These apps prevent unauthorized users from accessing their content that helps their users less vulnerable to be attacked. As the service workers can only be registered on pages through the HTTPs server, it minimizes the risk of malicious ones and a persistent man-in-the-middle (MiTM) attack.
Native-like applications
Progressive web applications have a structure like a native app with the same functionalities and interface. As users can add them to their home screen and use them just like they do with native apps. This so-called integrated and immersive experience a PWA offers can boost user engagement, shoot up lead conversion, and customer retention rates.
ECommerce PWAs in Microsoft Edge
Progressive Web Apps becomes more prevalent as global tech giants continue to invest in them. In 2018, progressive web apps were eventually available in Microsoft Store. Microsoft has taken PWAs on Windows to the next level, offering users full access to the technologies and features of progressive web apps.
With the move to Microsoft Edge (Chromium) from EdgeHTML, along with any other kind of web apps and web pages, PWAs can be used like native Windows applications. As such, users can download PWAs directly from within the Edge browser without the store-based deployment or registration.
The enhancement of new Microsoft Edge's features over the classic Edge becomes adaptive to the users' needs of all kinds, from developers, eCommerce businesses, to customers. Developers can reach the world of Windows 10 customers by distributing their PWAs through Microsoft Store with ease.
In the eCommerce world, brands are inevitably shifting to PWAs as these apps create a superior digital experience for users while reducing development costs and effort.
Converting a web app to a PWA (EdgeHTML) is now easier than ever with the use of Microsoft Edge. After turning your app into a PWA, you can immediately test if it fulfills the basic PWA requirements in terms of a Web App Manifest, HTTPS, and Service Workers. There's also no need to write code to manage updates; it's already a part of the PWA experience bonus and the support from Microsoft Edge.
Through a PWA in the Microsoft Store, online business doers can have opportunities to reach out to almost 700 million active monthly users as a Windows 10 application does.
Conclusion
Although a progressive web app (PWA) is quite a new phenomenon, an increasing number of companies have already proved its extensive capabilities. PWAs fulfill brands' desire to improve user experience and increase customer retention rates markedly. You should consider switching to PWAs to take the most advantage out of their capabilities for your business.
If you find it challenging to develop PWAs yourself, the Mageplaza team is always right here to help you! Mageplaza has been a major player in the Magento PWA development game since 2014. The company has collaborated with clients from different countries globally to generate power web apps in a variety of domains.
By trusting Mageplaza's experts, you'll enjoy the following:
High-quality PWA development services, ranging from custom development to PWA maintenance
Dedicated and experienced developers and project managers
Transparent and straightforward communication
Short time-to-market
Affordable pricing plans
Free 2-month support after the implementation
Don't hesitate to contact the Mageplaza team now for free consultations!
CONTACT PWA DEVELOPMENT EXPERTS

Marketing Manager of Mageplaza. Summer is attracted by new things. She loves writing, travelling and photography. Perceives herself as a part-time gymmer and a full-time dream chaser.
Website Support
& Maintenance Services
Make sure your store is not only in good shape but also thriving with a professional team yet at an affordable price.
Get Started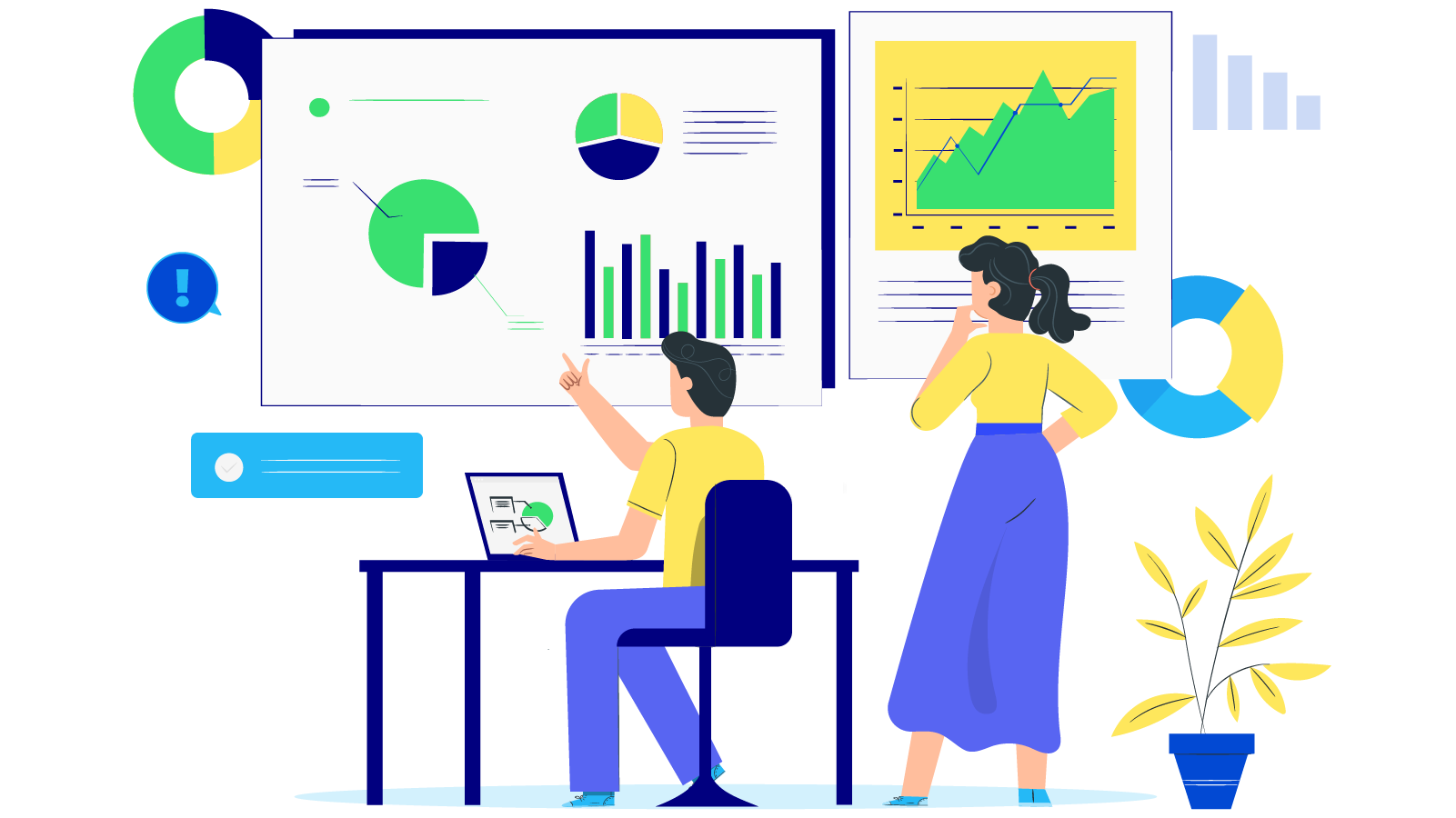 New Posts



Subscribe
Stay in the know
Get special offers on the latest news from Mageplaza.
Earn $10 in reward now!