10+ Examples of Magento PWA websites
The Most Popular Extension Builder for

Magento 2
With a big catalog of 224+ extensions for your online store
Have you ever been concerned about how many customers are accessing your Magento website via mobile and other devices rather than desktop? In fact, on Cyber Monday ($9.2 billion in online revenue of 2019), 54% of visitors were from mobile devices, and around 33% purchased there. It can be seen that optimizing the mobile shopping experience is of utmost importance for your Magento stores.
In this blog, we introduce a new ultimate technology called PWA. This is proved to bring the best mobile experience for the web that will be incredibly helpful for website owners. 10 real Magento PWA stores are also provided so that you can check how it works on the mobile like a native app and on the normal webs. Firstly, let's get started with the PWA definition!
Make your business accessible anywhere and anytime, while providing app-like functionalities on mobile devices.
Explore More
Table of Content
What is PWA?
PWA (Progressive Web Apps) is a hybrid between websites and mobile apps. Why would we say that?
On one hand, Progressive Web Apps are still websites since users can open it on their browsers with a URL, just like any other website. However, on the other side, right after they access the PWA, they experience the app-like functions without downloading or installing them.
More interestingly, being an app does not mean that PWAs are limited on mobile only. Thanks to ultimate web technology, they can be used on PC, tablets as well. Actually, there are a ton of PWA that you have browsed before but you cannot realize them.
Instagram, Whatsapp, Pinterest or Tinder are the most popular PWAs that you may encounter. Yes, they are exactly PWA, not just an app or website singly.
Why should Magento stores integrate PWA?
For Magento stores themselves
Smooth loading, faster performance
Website performance affects conversion and user experiences. PWA provide instant loading and no janky scrolling, which firstly speeds up customers' shopping journey on Magento stores.
Cheaper than building native apps
PWA can be used in any device hence it only needs one version. Also, it is more saving in updating and maintaining PWA since it applies the more common programming languages and technology with a broader developer base.
Significant improve logistics
PWA can replace the POS system and retail stores with a faster and more efficient system allowing Magento stores to locate online and physical-store items quickly and efficiently. For example, the self-checkout and service returns by PWA extensions can bring innovations for retail stores.
See more: How to integrate Progressive Web Apps in Magento 2
For Magento customers
No downloading and installing requirements
Customers using PWA Magento website can experience the app-like shopping without installing them like other native apps. They can easily add the website into their home screen and access it instantly. Hence, customers can get rid of the amount of time downloading,
Shopping easily on any devices
Customers can shop on Magento websites with PWA-base on any devices and platforms. From desktop, tablet, mobile in any operating system. They can even access the PWA stores with the previously loaded pages when there is no internet connection.
Streamline payment
PWA allows Magento stores to integrate PayPal, Signifyd, and Braintree. So, they can streamline the risk management process and payments effectively. Or else, it is able to synchronize order and payment detail to make the transaction more transparent to customers, helping them shop with high trust and excitement.
Secure shopping experience
Magento PWAs also come with varied security functions such as Google reCaptcha and 2FA, for preventing password hackers. Furthermore, it utilizes HTTP connections and transport layer security, which makes it really difficult to intrude and guarantee customers secure shopping experience.
Top 10 examples of Magento PWA websites
Here, we provide the link to 10 Magento websites who are using PWA technology. The list includes multiple merchant industries from social media, travel agency, food delivery, entertainment to cosmetics; from big to small website scale. All of the statistics and reports are referred from developers.google.com. So that, hopefully, you can find your business niche here and try the amazing experience with those PWA stores.
Twitter Lite
Twitter is one of the most popular social channels in the world. There are 328 million active users per month who read, generate and share information on Twitter. Especially with more than 80% being mobile users, this platform is always renewing to provide their audiences a faster, more reliable, and more engaging experience.
As a result, the Twitter Lite Progressive Web App is introduced which combines the best of the modern web and native features. This PWA has been used globally since April 2017. The following figures prove how effective Twitter lite was to deliver a more robust experience, with explicit goals for instant loading, user engagement and lower data consumption.
65% higher in pages per session
75% increase in sent Tweet number
20% bounce rate decrease
250,000 daily users access Twitter Lite from the homescreen 4 times a day on average
Lower data consumption by 70% as users scroll their timelines
Wego
Wego is a travel website used by millions of people monthly from all over the world. Visitors and customers of Wego are who travel for adventure, for family, for work and for many other purposes. Wego are working everyday to make customers' experience of planning & booking flights, hotels and trips as easily as possible.
Last year, this travel company found a new way to create better user experiences on the web. Wego has built a successful Accelerated Mobile Page based Progressive Web App (PWA). Loading speed in less than 1s instead of previously 12s
26% more visitors
Ads are loading faster 3X increase in CTR
Bounce rates dropped by 20%
95% more conversions
Nikkei
Nikkei is known as one of the most authoritative media companies in Japan, with an over 140 years history of publishing newspapers. Along with the newspaper printing, they have more than 450 million monthly traffic to their online website.
Several years ago, Nikkei saw a quick rise in mobile traffic to their legacy website since smartphones became the using habbid to access the web for many users. At the time, the Nikkei website was taking ~20 seconds to become consistently interactive and about 10 seconds on the Speed Index. To provide a better user experience and improve their business on the web, Nikkei choosed to launch a Progressive Web App (PWA) in November 2017. Let's see the amazing results from the new website.
Performance improvement

2X better Speed Index
14 seconds faster time-to-interactive
75% faster loading with prefetch

Business improvement

2.3X organic traffic
Increase 58% in conversions (subscriptions)
Increase 49% daily active users
2X page views per session
BookMyShow
Serving 50+ million monthly visitors, BookMyShow is considered the largest ticketing firm in India. The website has a growing mobile traffic. In addition, over 85% of transactions recorded on mobile. Also, the company's mobile web traffic recently surpassed their PC web traffic. However, BookMyShow still encountered high bounce rates since their website's loading time and UX, UI weren't optimal for mobile devices.
Eventually, BookMyShow developed an advanced version of their mobile website using a Progressive Web App. Thanks to that, many more users purchasing tickets from their website. The detailed improvements are:
PWA size is 54x smaller than the Android app and 180x smaller than the iOS app.
Load less than 2.94 seconds
Enables checkout within 30 seconds.
Deliver an 80+% increase in conversions
Mynet
Mynet has more than 34 million monthly visitors to their site. Here they provide news, gaming, video, financial, entertainment and informational content and services. It is found that 85% of their mobile traffic comes from the mobile web. Therefore, Mynet's mobile website is an utmost important part of their business strategy. They, however, noticed that visitors spent 2X less time on the mobile site than in their native app.
After analyzing, it was clear that their mobile-web experience was too slow. Mynet needed to build an extremely fast, engaging mobile website, similar to what they could achieve with a native app. And they are happy with their PWA results.
25% higher revenue per article pageview
4X faster average page-load speed
43% longer average time on site
34% more page views per session
24% lower bounce rates
Jumila
Jumia is well-known as a leading e-commerce website in Africa. They have launched their Progressive Web App (PWA) journey since 2016. This innovation shows how they offered an app-like experience to users by modern web abilities. For 4 years running, PWA has proved to be the great choice for Jumia website. Accordingly, they've integrated PWA across various operations, including Jumia Travel. Here are the amazing numbers they achieved:
Increase 33% conversion rate
Decrease 50% bounce rate
Increase 12X on users more than native apps (Android & IOS)
Used less 5X of data
2X less data to complete first transaction
25X less device storage
OLX
Being one of the biggest online agencies for classified advertisements in India, OLX company offers communities in high-growth markets with energetic e-marketplaces. In other words, OLX connects local people so they can sell, buy and exchange second hand goods and services.
Along with a decline in desktop users volume, OLX has more than 90% of their traffic from mobile devices which keeps going up. Interestingly, 50% of their visitors come via their native app and half via the mobile website. However, OLX noticed that conversions were still happening majorly on the native app and mobile-web bounce rates tended to be higher as well. They then tried integrating PWA and here are the outcomes:
Lower 23% required time interactive on pages
Lower 80% bounce rates
146% higher CTR on Ads
250% more re-engagement
Lancôme
Lancôme is a famous French luxury perfumes and cosmetics company that sells internationally. In 2016, it saw mobile traffic overcome desktop traffic for the first time. Even though a rising number of mobile site visitors, mobile conversion rates (15%) weren't better than those on desktop (38%). This figures revealed that consumers were encountering significant troubles when trying to purchase on mobile.
Defining that mobile web is the must-have improvement on their strategies, Lancôme learnt to build a fast and friendly experience for their mobile web customers. To drive both traffic and high engagement, the luxury cosmetics brand released a Progressive Web App (PWA) verison to deliver a rapid, app-like experience on the mobile web. Better results achieved:
17% increase in conversions
53% increase in mobile sessions on iOS devices
8% higher in conversion rates on recovered carts via Push Notifications
The Weather Channel
The Weather Channel, as its name, has been providing forecasts since the 1980s. Currently, this website serves audiences worldwide and across many platforms. The website draws traffic from every country and is on a top-20 site in the US. To improve the website performance on the mobile, the Weather Channel decided to integrate Progressive Web App, launching in 62 languages to 178 countries. You can check the web on your smartphone and feel the improvements. By number, there are:
80% improvement in load time
Based on this successful global test, the team will expand the PWA to its U.S. site in 2017
Ele.me
Ele.me is the next website that was successful in implementing PWA technology. The biggest food ordering and delivery e-commerce in China. Currently, Ele.me serves 260 million active users from more than 200 cities all around China, and has over 1.3 million restaurants in their list.
With nearly 100% of its users ordering food on mobile, this website starts to improve users' mobile web experience, making it faster and more reliable in bad connections. While still relying on the core technical model of a PWA to accommodate their operational needs. You can see the results of this new innovation as followings:
Decreased loading speed by 11.6% across all pre-cached pages
Lowered loading time on average by 6.35% across all pages.
Time-to-consistently-interactive dropped to 4.93 seconds on a 3G network at the first load
Conclusion
With the huge benefits, PWA technology for Mageto websites are not the new thing for developers and merchants in use. Mageplaza hopes that with the list of 10 Magento PWA websites, you can find many online stores to try and learn the shopping experience smoothly on any device without making a mobile app required. Let's learn more about PWA and prepare your own Magento stores for this change to the future of eCommerce right then.
And don't forget that Mageplaza also offers high-quality and trustworthy Magento PWA development services for you. With several years of experience in the industry, they understand the ins and outs of the Magento E-commerce industry, and can meet all your specific requirements.
Some of the Magento PWA development services that Mageplaza provides include:
Custom PWA development
PWA UX/UI design
Migration to PWA
App shell model
PWA testing
PWA maintenance and support
Worried about the budget? Nothing to worry about because Mageplaza offers different pricing packages for you to choose from. And all pricing plans are budget-friendly and affordable. You should contact them for free consultations today!
CONTACT PWA DEVELOPMENT EXPERTS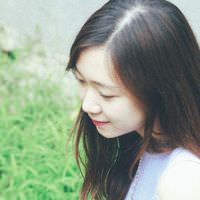 Rainy is a content creator at Mageplaza. As an ordinary customer, already had a special interest in online shopping, and up to now, has spent more than two years discovering online distribution channels as well as E-commerce platforms.
Website Support
& Maintenance Services
Make sure your store is not only in good shape but also thriving with a professional team yet at an affordable price.
Get Started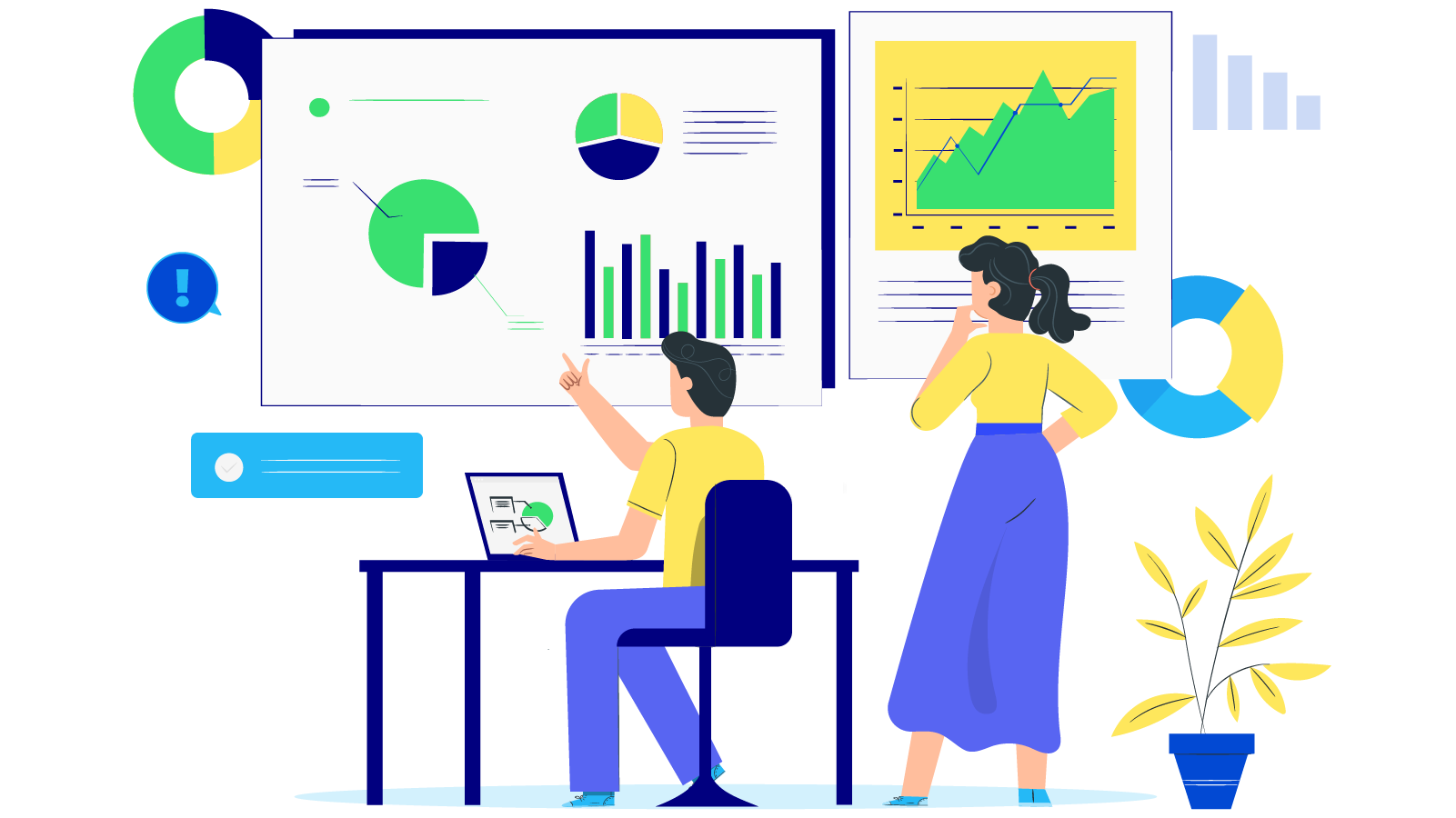 New Posts



Subscribe
Stay in the know
Get special offers on the latest news from Mageplaza.
Earn $10 in reward now!