13+ Best Royalty Free Images Website to Download
The Most Popular Extension Builder for

Magento 2
With a big catalog of 224+ extensions for your online store
Having a bundle of catching and relevant images is a great tool to shine your content and engage your visitors. If you have spent time looking for these images, you have probably seen the term royalty-free. What is the difference between royalty-free and free of charge? In this article, I will show you what royalty-free images are and 13+ websites where you can download whatever royalty-free photos you want.
Related Posts:
Table Of Contents
What are Royalty-Free Images?
Traditionally, a royalty is a fee paid to the author/creator of work each time a copy of that work is used or sold. For instance, an author usually receives a percentage of revenue from selling each of his books. If you use a copyrighted image for your site, for example, you need to pay some fee as a form of royalty to the author. With high demands for using images, royalty fees can become financial burdens for your business. The royalty-free images website is an excellent solution for you to address this problem.
A royalty-free image is an image that you need to pay a one-time fee for and can be used as many times and in as many places you choose. The "free" in royalty-free does not mean no cost for the license but instead refers to being able to use the image after paying single fee for royalty freely.
Now, you may wonder that is the royalty-free image bang for your buck? Here are some main advantages of royalty-free images that a new photographer user may not be aware of:
Avoid the legal dispute related to the copyright materials.
Save time and money to search, find, and use the right and high-quality images for your needs.
Receive many benefits from membership programs.
Freely use the stock photos on multiple promotional campaigns, designs, or any commercial purposes without adding costs.
There are different royalty-free images websites, and not all of them offers high-quality and right images for your need. To save your precious time, we pick of 13+ best sites where you can download royalty-free images. With the support of this impressive list, we are sure you will find the best one(s) for your use. If you worried that high-quality images could hurt your page loading time, fear no more! You can use free tools to optimize your site images easily.
The list 13+ best royalty free images websites to download
1. Shutterstock - Royalty-free stock images, photos, videos, and more
Website: https://www.shutterstock.com/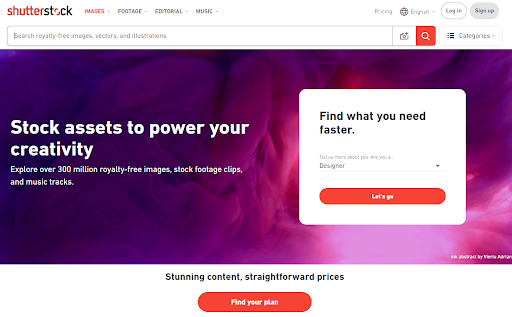 With over 290 million royalty-free images and more added every day, you are sure to find the beautiful image for your next project at Shutterstock. This entire collection of images is royalty-free, meaning you do not have to pay a royalty fee for each time you use the picture. These images are split into popular categories such as Animals/Wildlife, Building/Landmarks, etc. There is also a search bar at the top of the homepage, which allows you to search by keywords. When you find out the image you want, you need to create a free account to try a watermarked royalty-free image before you buy it. If you are looking for stunning and royalty-free images with straightforward prices, Shutterstock is the must-visit website.
2. Depositphotos - Royalty-free Stock Photos, and Videos
Website: https://depositphotos.com/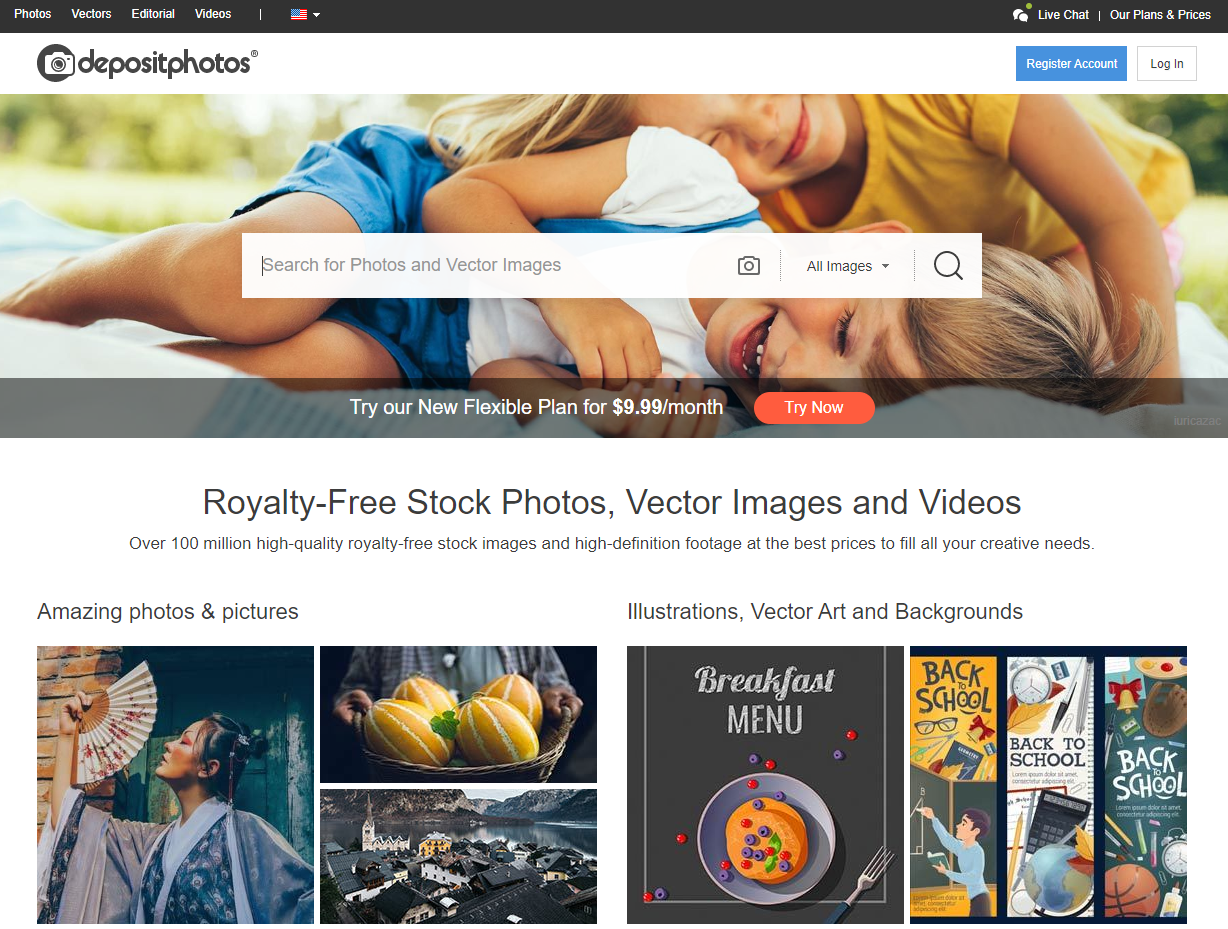 Depositphotos is a commercial platform that provides 129+ million high-quality, royalty-free stock images, graphics, vectors, and videos together serving clients in 192 countries. With the effort of talented professionals from all over the world and world-class technical solutions, Depositphotos is a great place for you to find the royalty-free and high-resolution images for your project. This website offers flexible subscriptions that meet a variety of needs at affordable prices.
3. Picjumbo - Beautiful free stock photos
Website: https://picjumbo.com/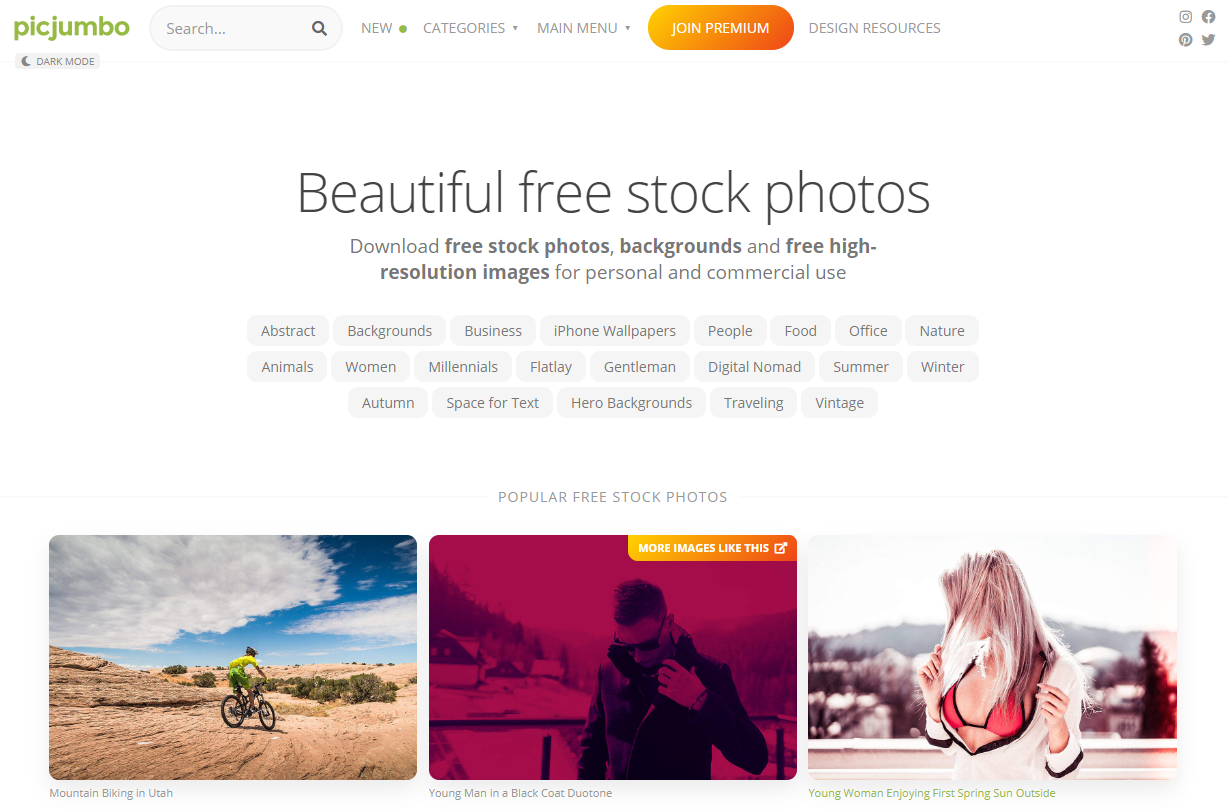 Founded by Viktor Hanacek in 2013, Picjumbo is a treasure for free, high-resolution, and aesthetically appealing stock photos. You can find any royalty-free images you want by using the Search bar in header or Categories in the menu. You do not even have to credit the author, but it is very appreciated. Just simply download your favorite image and freely use it for web design, apps, backgrounds, or any projects. Picjumbo also offers premium membership which allows you to get super-exclusive access to the latest and never published photos collections.
4. Pixabay - Stunning royalty free stock
Website: https://pixabay.com/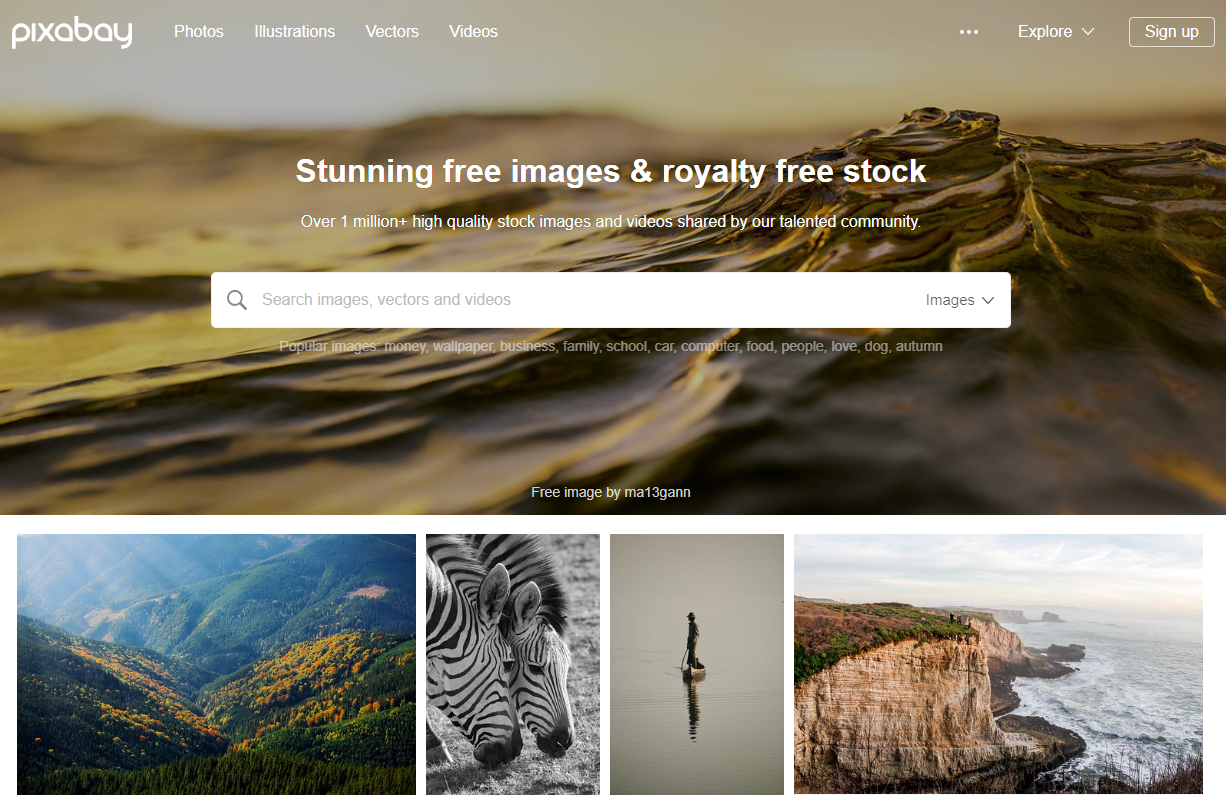 Pixabay is another fantastic tool for getting royalty-free and high-quality images. With the search box on the homepage header, Pixabay supports you to find the photos you like quickly. All of the stock photos on Pixabay are free for commercial usage with no attribution required. However, in case you want to give something back to the artist, there is a donation button for you. It is very convenient to browse through the photos and illustrations on the site. To finance Pixabay and to provide a choice of professional photos, there are a lot of sponsored images by Shutterstock which can make you confused.
5. Pexels - 1+ Million Royalty Free Images
Website: https://www.pexels.com/royalty-free-images/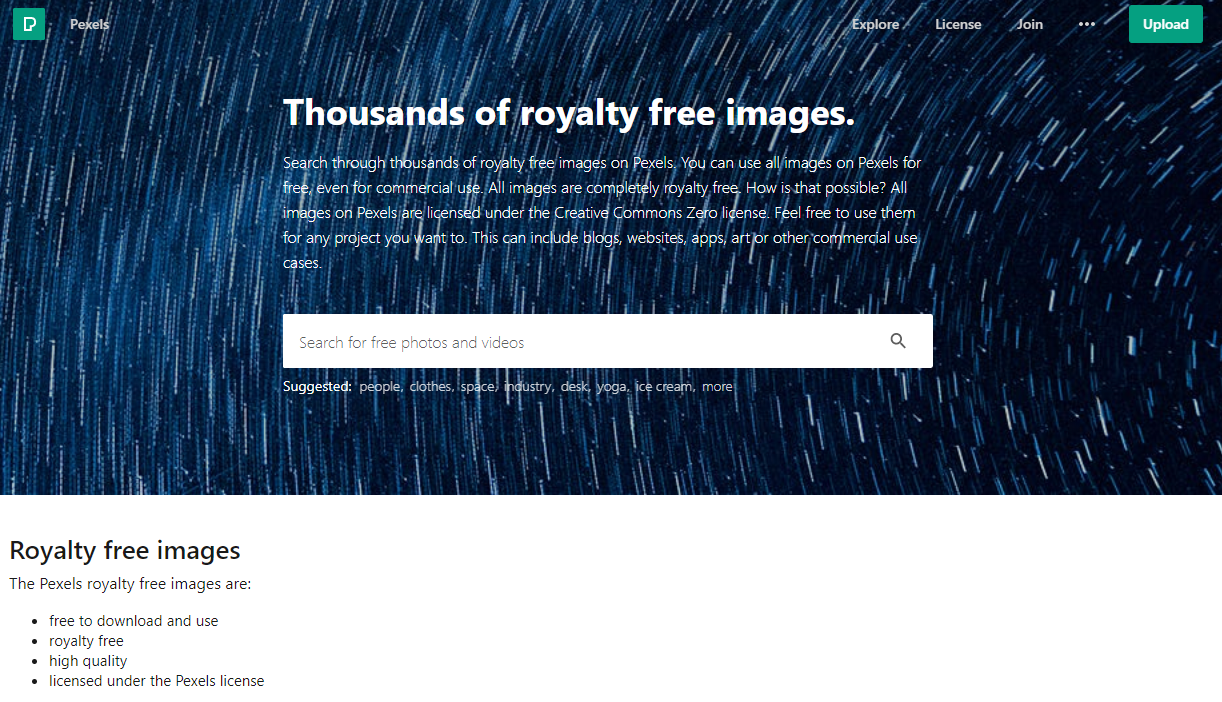 Pexels has an impressive gallery of royalty-free images that you can use for free, even for commercial usage. How is that possible? All photos are available under the Creative Commons Zero license. Feel free to use them for any project from blogs, websites, apps to other commercial projects you want to. All images are hand-picked from photos uploaded by our users or sourced from the free image website. So, they are high-quality, nicely tagged, searchable, and also easy to discover. With many more photos added every day, Pexels are likely to help you create beautiful products and designs.
6. StockSnap - Beautiful free stock photos - CC0
Website: https://stocksnap.io/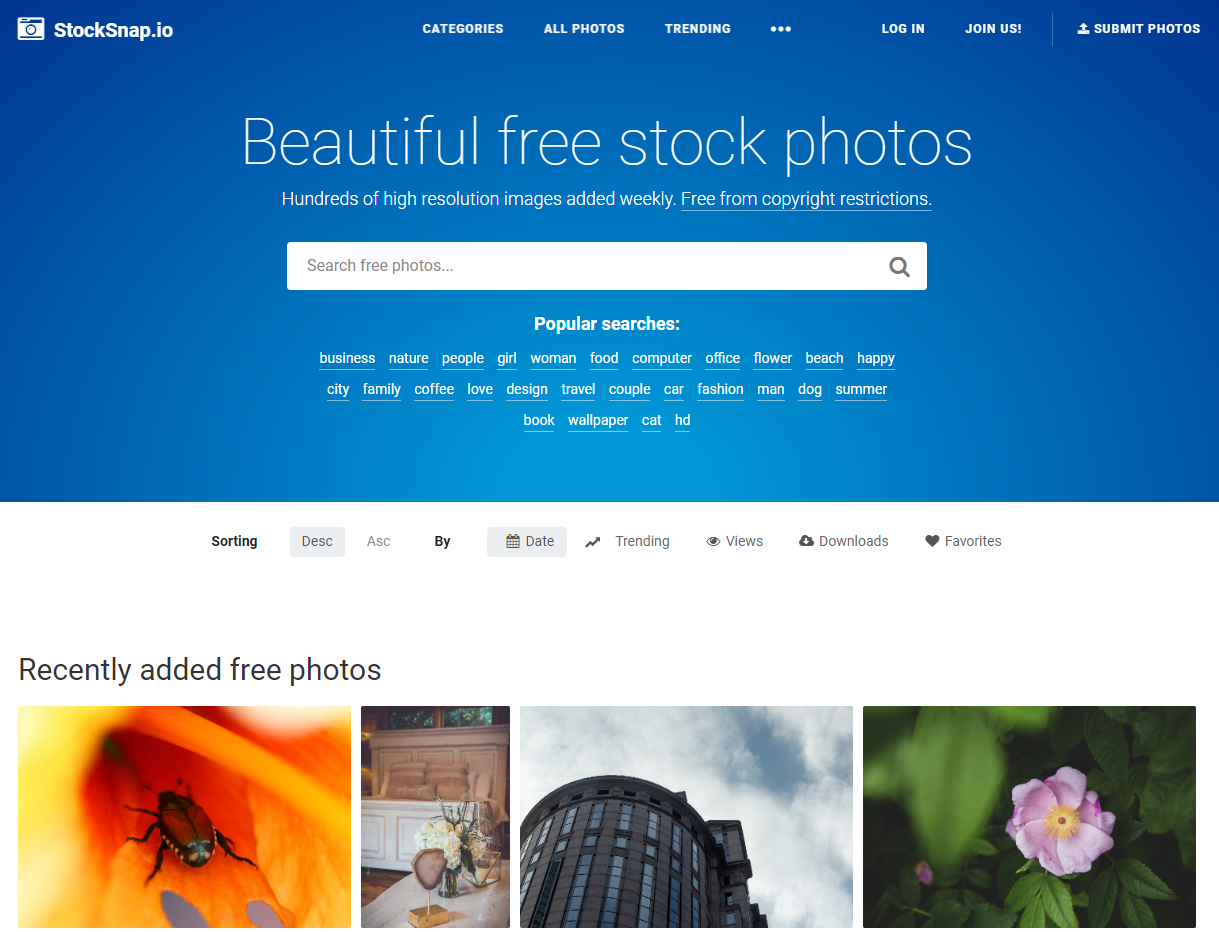 StockSnap offers beautiful and high-resolution images for any purpose whatsoever - including commercial purposes. All StockSnap images are released under the Creative Commons COO license, so they are free to use. No trick, no watermark, no attribution required, just attention-grabbing images for your creative project. With the tag-bases category system, you can easily browse and find the right photo for your needs. If you are looking for images that precisely depict, type it into the search bar, and you will see thousands of eye-catching images available for selecting.
7. Unsplash - The internet's source of freely-usable images
Website: https://unsplash.com/
There are over one million free, high-resolution photos available to download and use for both commercial and non-commercial projects in Unsplash. Every image is released under the Creative Commons Zero license giving users the freedom to copy, modify, distribute, and use all the photos without permission or attribution. Interestingly, by subscribing to the Unsplash mailing list, you can receive ten new photos in your inbox every ten days. These images can be automatically synced to your Dropbox with Splashbox. Another striking feature of Unsplash is the intuitive search bar that provides lots of related suggestions to help you find exactly what you wish.
8. KaboomPics
Website: https://kaboompics.com/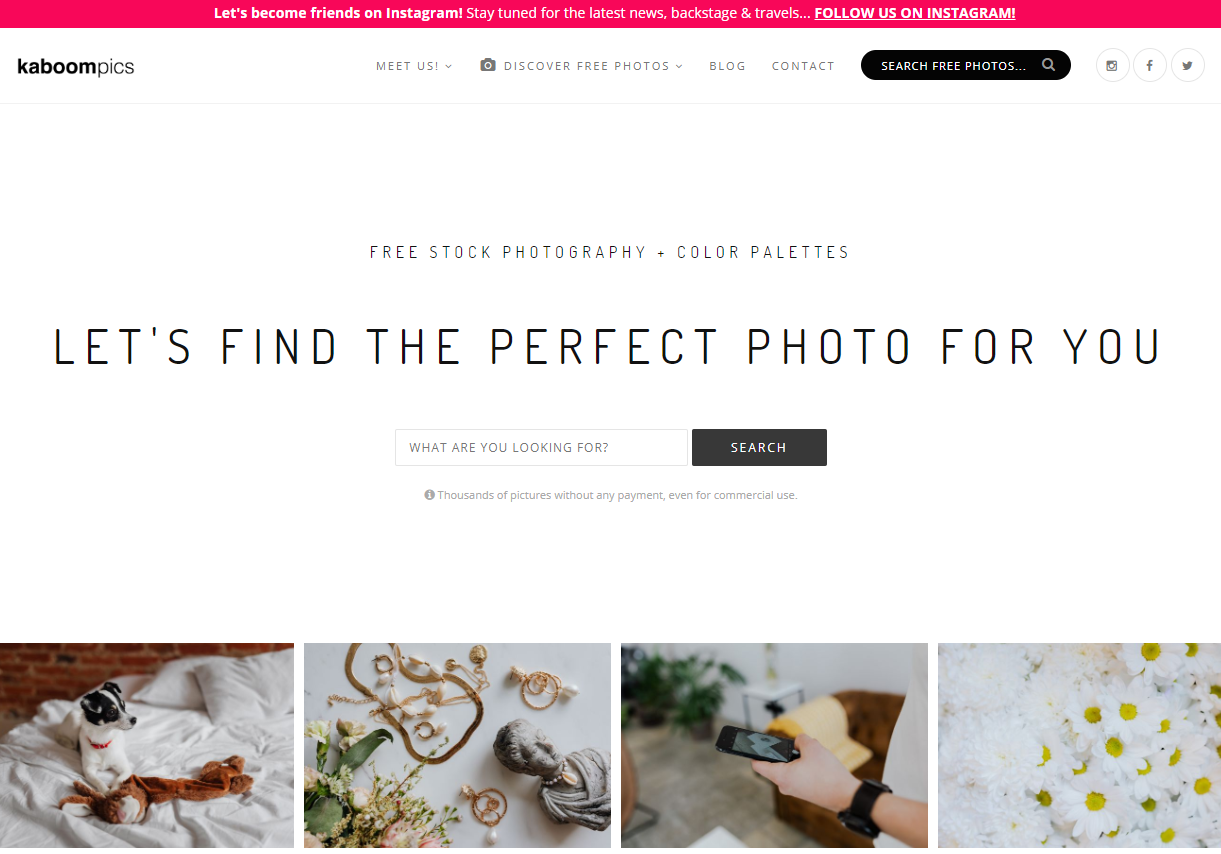 Brought to you by Karolina, a talented photographer, a graphic designer, and a web creator, KaboomPics is an excellent source of good quality images for a variety of purposes. Every month, KaboomPics has over 70,000 visitors from 209 countries. From fashion to landscape to interior design, this website allows you to choose any image you want. The users have the freedom to use images for both personal and commercial projects without any payment. Its license is similar to Creative Commons with the one exception - the rules of redistribution. All Kaboompics are free so make sure you don't redistribute or sell the photos for others.
9. NegativeSpace - High-Resolution royalty free stock
Website: https://negativespace.co/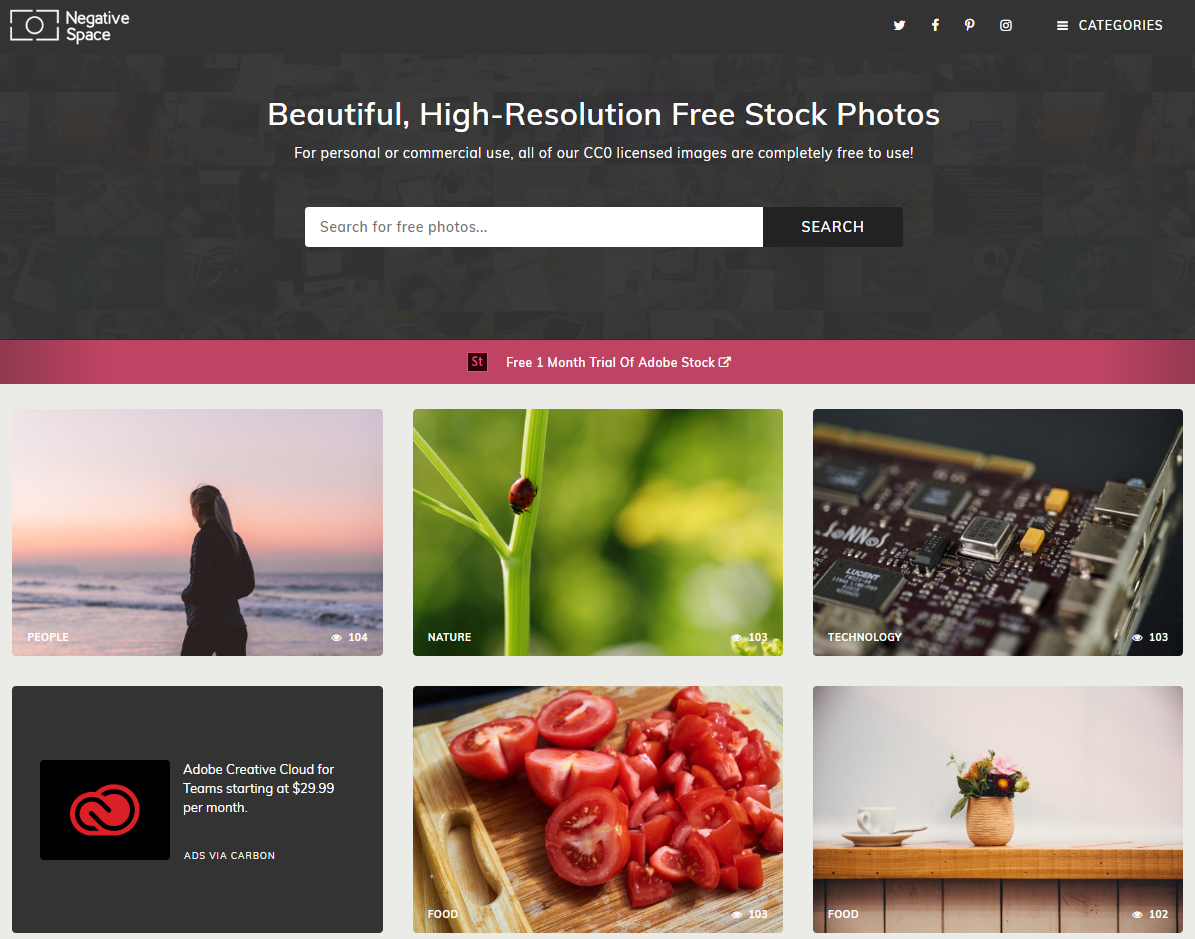 NegativeSpace is a continuously growing collection of beautiful, high-resolution photos with newly added photos every week. The images you find here have been taken by photographers of the NegativeSpace community who want to share their work with the world. All images on this site are royalty-free and available under the Creative Commons CCO license. Hence, they are entirely free in cost as well as free to use for both personal and commercial usages. One of the excellent features of NegativeSpace is allowing users to easily filter through the gallery of photos, which are sortable into categories, tags, and colors.
10. Bigstock
Website: https://www.bigstockphoto.com/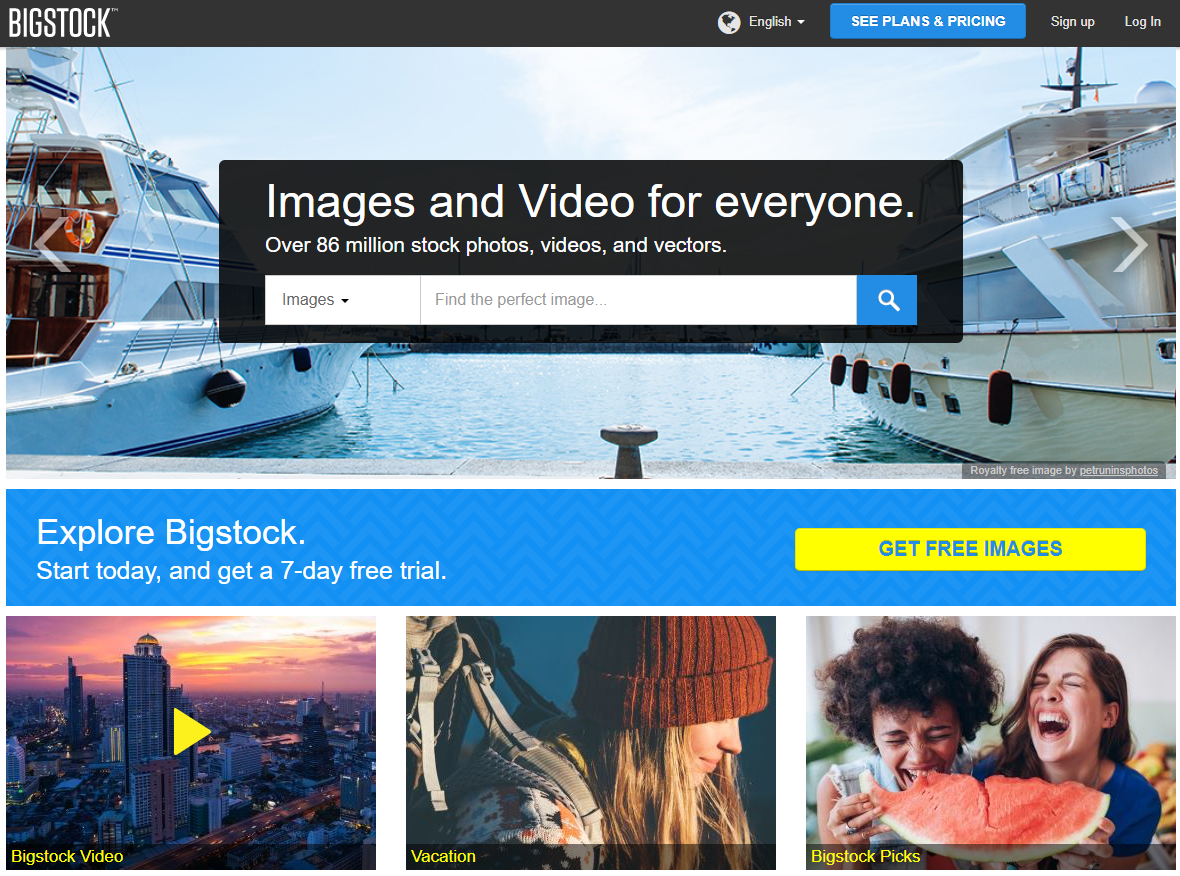 Being a trademark of Shutterstock, Bigstock offers over 86 million royalty-free images, vectors, and illustrations from talented photographers and artists around the world. It is a fast and easy-to-use marketplace where you can find qualified images for your project. The pricing model of Bigstock is quite reasonable for any budget. It is able for you to change or cancel your plan anytime with ease. Interestingly, you can download five images for free per day as part of the 7-day free trial. Bigstock images are available under a royalty-free license, which allows you to use them almost any way you want.
11. Burst - Beautiful Copyright-Free Pictures
Website: https://burst.shopify.com/free-images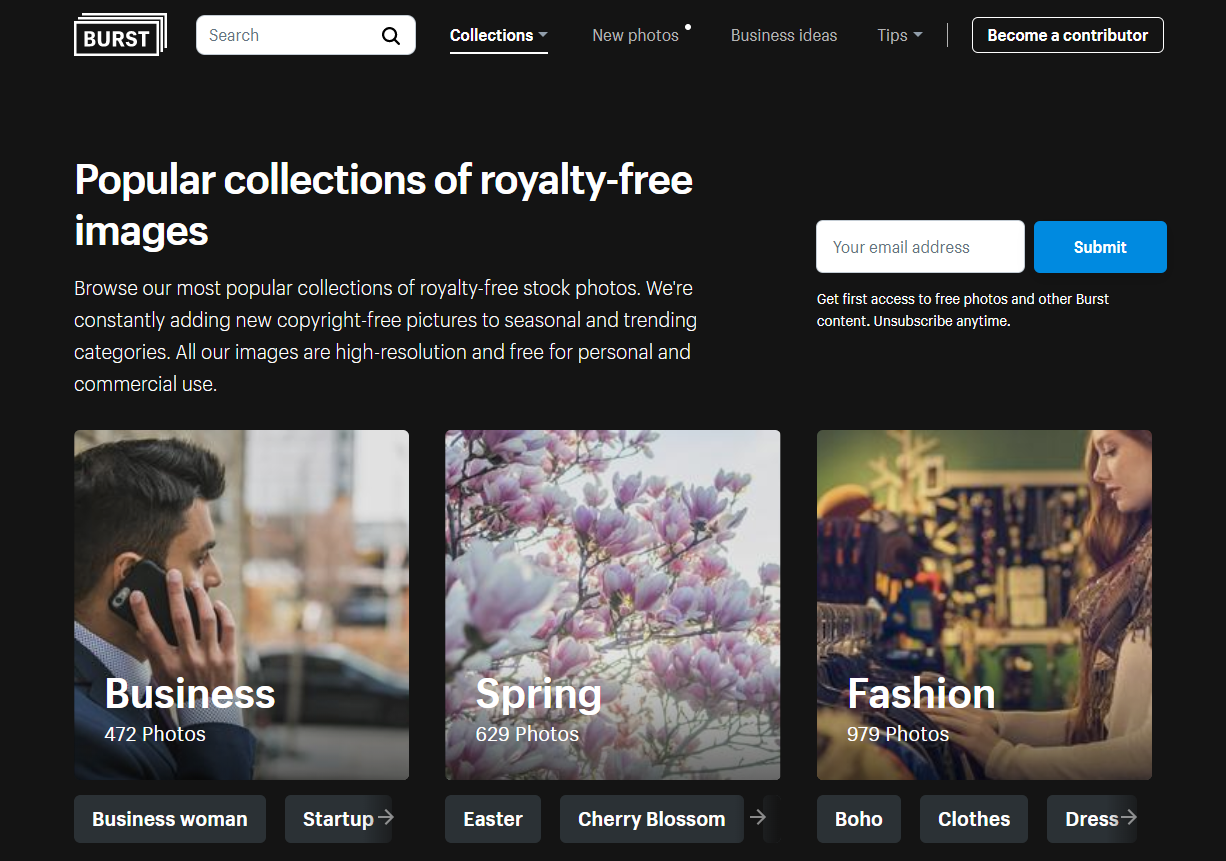 Burst is one of the most popular collections of royalty-free stock photos. Whether you are starting your business or have just hired your 1000th employee, you are welcomed to use Burst's images to build your brand. All the high-solution photos on this website are available under both Royalty-free and Creative Commons licenses. Hence, you have the freedom to use and edit any images for both personal and commercial projects. Despite no attribution required, you can credit the photographer whenever possible to show appreciation for their work.
12. IStock
Website: https://www.istockphoto.com/gb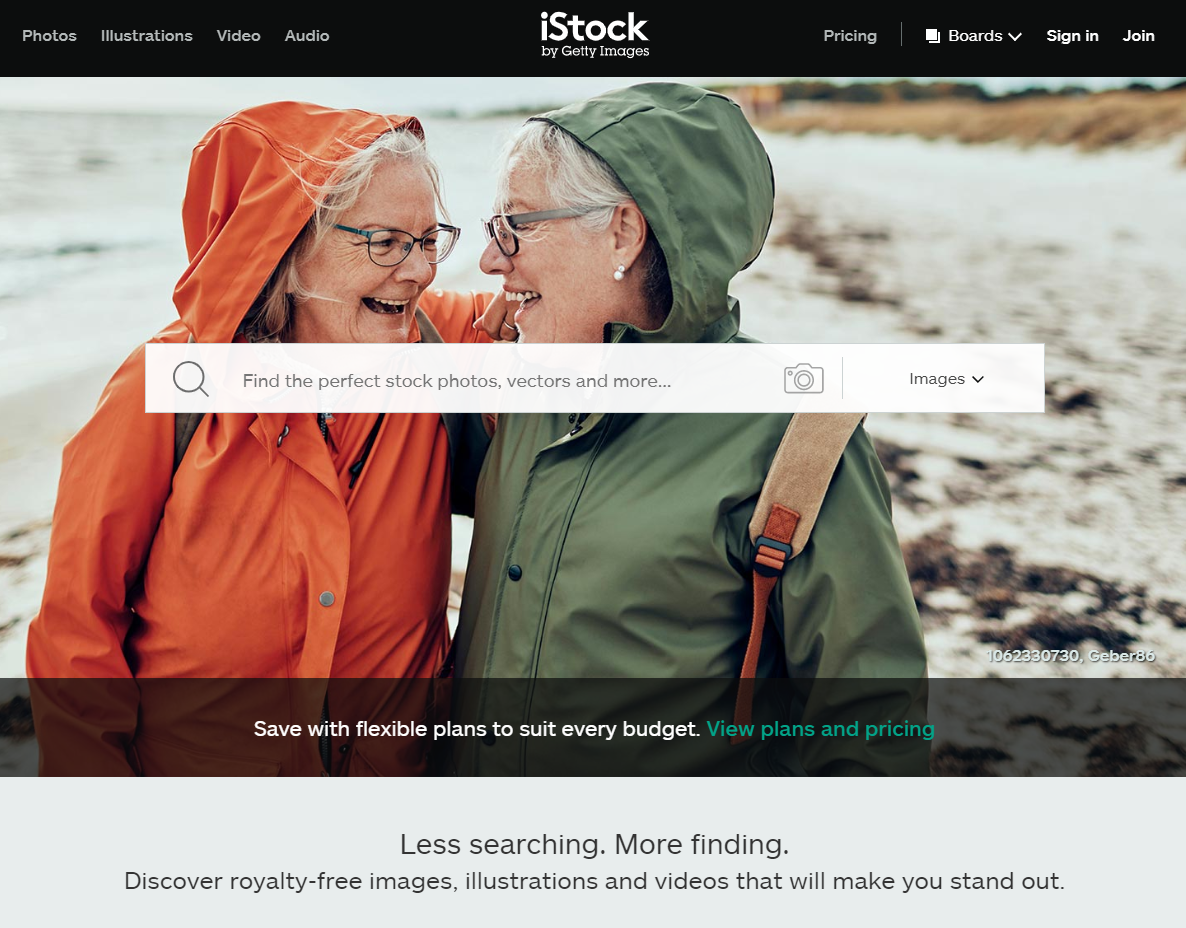 For nearly 20 years, iStock proudly offers millions of bold, unique, royalty-free stock images and videos that make you stand out. There is no exact number of images they have, but one search for "book" resulted in over 265 million results so we can stab a guess at a lot. Furthermore, you can easily filter the results by price or quality, and you can also browse related searches to find more. The refine tab also allows you to narrow your search even more. To download an image, you need to create an account. You can purchase single pictures or choose a flexible pricing plan suiting your budget. When you download an image on iStock, you are buying a standard license that allows you to use it for any purpose you want.
13. Dreamstime
Website: https://www.dreamstime.com/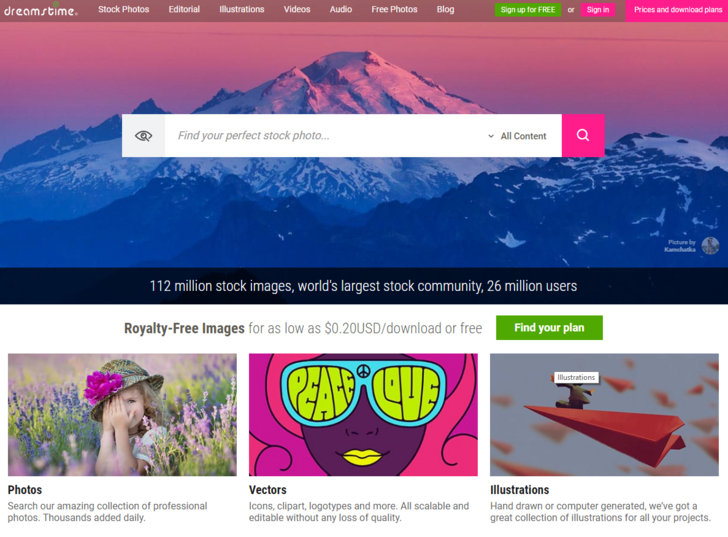 With 112 million stock images and 26 million users, Dreamstime proudly claims to be the largest stock community in the world. The Dreamstime images are all royalty-free, and the price starts from about USD 0.2 per download. Whether you own a large corporation or small niche blog, you can easily afford Dreamstime images. There is also free photos for users without a budget, but attribution is required when using them. All images on this site are available under a royalty-free license, meaning you pay one-time fee for the photo then use it as many times as you like.
Final Words
That is our massive list of the best websites offering royalty-free images to download. Check out the list and download beautiful, royalty-free images that can use for commercial projects without any restrictions. If you want to find free and high-resolution images, you can also check the list of 30 best websites for free images. What royalty-free image site did we miss? What tools do you like the most to find and create images? Don't hesitate to share it via comment below!
Website Support
& Maintenance Services
Make sure your store is not only in good shape but also thriving with a professional team yet at an affordable price.
Get Started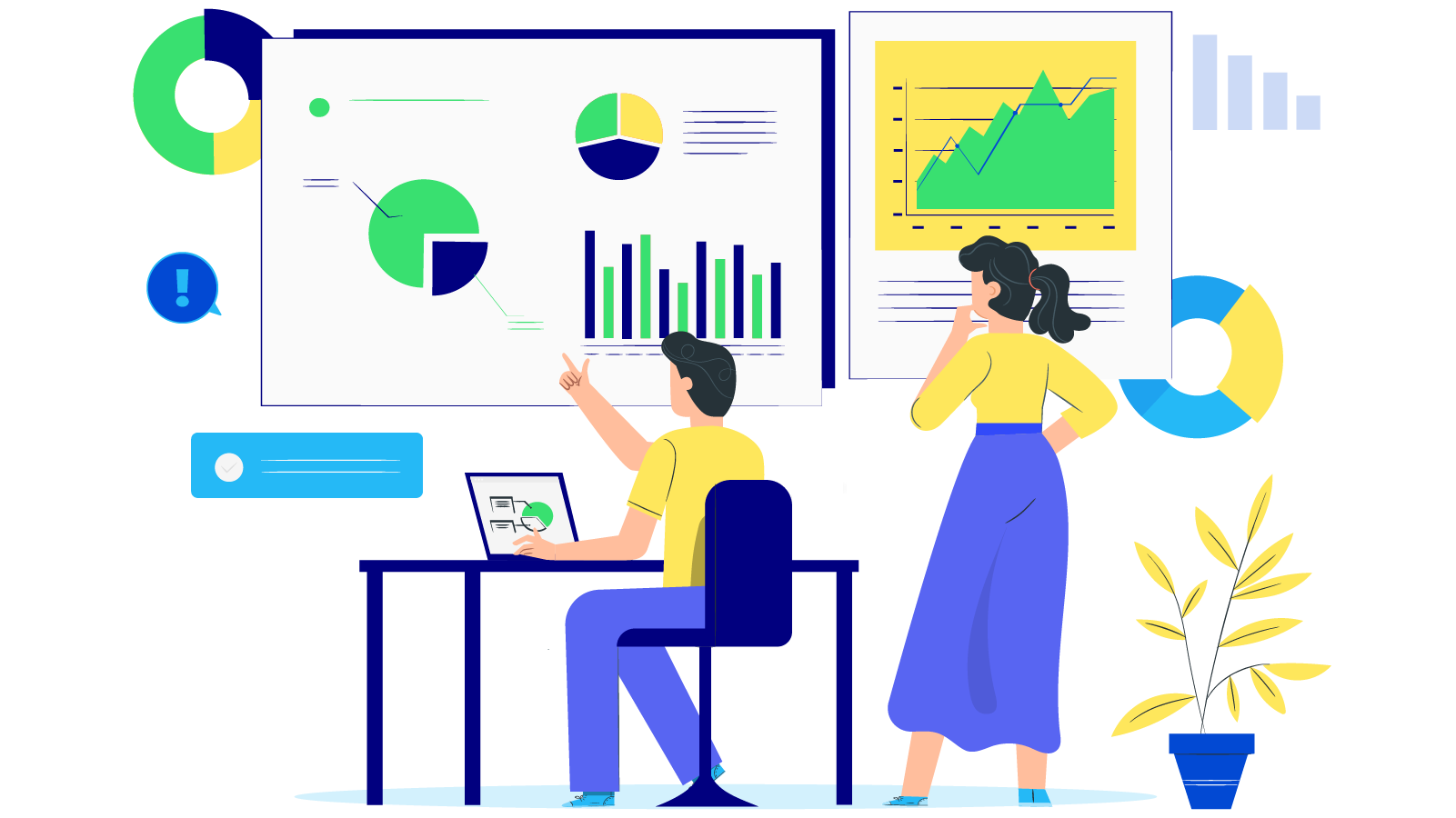 New Posts



Subscribe
Stay in the know
Get special offers on the latest news from Mageplaza.
Earn $10 in reward now!