Bluehost Reviews: Features, Pricing, Support, Pros & Cons
The Most Popular Extension Builder for

Magento 2
With a big catalog of 224+ extensions for your online store
If you're creating a new blog or starting a new website, one of the first things you need is a trustworthy, high-quality, and secure website hosting service.
If you spend a few minutes searching for "best web hosting providers," chances are Bluehost will be on your radar immediately.
So, why is there so much buzz about Bluehost? What sets this platform apart from the pack? Does it have exactly what you are looking for, or would another provider be a better fit?
That's what we're going to find out in this Bluehost review. We'll share a detailed review of Bluehost web hosting, including its main features, pros and cons, customer support, pricing plans, and many more.
By the end of this blog post, you will have a much better understanding of what to expect in a hosting web service, and whether Bluehost is the right choice for you.
Without further ado, we should begin now!
Table of contents
What is Bluehost?
Bluehost was established by Danny Ashworth and Matt Heaton in 2003 in Provo, Utah. Seven years later, Bluehost was acquired by Endurance International Group (EIG), which owns a number of smaller hosting companies, including HostGator, FatCow, and iPage.
The company offers an extensive array of hosting plans, such as VPS, affordable shared, and dedicated hosting. It now powers more than 2 million websites from all over the world.
In addition to being inexpensive and intuitive, Bluehost can integrate well with WordPress, one of the most well-known CMS (Content Management Systems) worldwide. It has become one of only 3 WordPress-recommended hosts since 2005.
Bluehost currently has a strong team of over 750 members dedicated to helping its customers around the clock, available 24/7. Their mission is to empower customers to harness the web fully.
Read more: Namecheap vs. Bluehost Comparison - What's the Best Choice?
What products does Bluehost offer?
Bluehost offers loads of different hosting-related products, from domain names to dedicated servers. Let us quickly go over their large catalog.
Bluehost Domain name
Although Bluehost is not the cheapest domain name registrar, you can buy domain names directly from it. Domain names at Bluehost cost $1.99/ year for .website, $4.99/ year for .tech, $9.99/ year for .co, $12.99 a year for a .com and .org, and $14.99/ year for .net.
Bluehost Shared hosting
Shared hosting works by allowing multiple users to share space on a single server maintained by Bluehost. You can think of it as sharing a flat; you will share a server (flat) but have your own hosting space (room) - cheaper but noisier.
This type is perfect for blogging, hobbies, and small business websites. At Bluehost, the shared prices go from $2.75 per month. Its promotional price for the first term includes:
Basic: $2.75/ month
Plus: $4.95/ month
Choice Plus: $5.45/ month
Pro: $13.95/ month
Bluehost Dedicated hosting
Dedicated hosting is a web hosting environment that provides the highest privacy, control, and resource allocation. Dedicated servers are entirely isolated from one another, allowing users to get full access to configure their server anyway they want, without affecting another user, or being affected by other users' actions.
You can think of this as having your own house, no roommates or neighbors to bother you. Customers with high traffic websites are usually the best fit for dedicated hosting. At Bluehost, the dedicated prices go from $79.99/ month.
Standard: $79.99/ month
Enhanced: $99.99/ month
Premium: $119.99/ month
Bluehost VPS hosting
VPS (Virtual Private Server) hosting is something in between shared hosting and dedicated one. You will share a server with other users, but there is a virtual wall between your projects and theirs.
Your account will always be allocated the set amount of CPU, RAM, and Disk Space you've chosen, regardless of what others on the server are doing. This enables more excellent stability and the performance of your website. You also don't share the Operating System with any other users, providing better security for your website resources.
This type is recommended for those needing special server configuration (i.e., using a specific programming language). VPS hosting plans at Bluehost go from $18.99/ month.
Standard: $18.99/ month
Enhanced: $29.99/ month
Ultimate: $59.99/ month
Bluehost Shared WordPress hosting
Shared WordPress hosting was specifically designed for users who need the resources, tools, products, and support to create and manage their WordPress website. No matter if it is choosing a theme, updates to the platform, or ensuring you have the latest and most secure version of WordPress for your site, this plan is excellent for anyone looking for a dynamic WordPress website.
Below are several features of the Shared WordPress hosting plan:
Automatic WordPress installation. When you sign up for this plan, your control panel will install the latest version of WordPress on your account automatically.

WordPress updates. When you host your WordPress site through Bluehost, it will automatically update for you. This makes sure that you are always running the latest version of WordPress with the best security features to protect you and your audience.

Free SSL Certificate. As will all Bluehost plans, your website will be given a free SSL certificate. This makes sure that your site is safe and secure while protecting you and your visitors.

Free Domain name (1 year). When you choose this plan, you'll be given a free domain name for the first name. After that, you need to renew your domain.

Secure Login Credentials. Once you have created your WordPress hosting account, you can change your login credentials. You can choose your own passcode or have Bluehost configure a generic passcode for you.
Shared WordPress hosting plans at Bluehost go from $2.75/ month.
Basic: $2.75/ month
Plus: $4.95/ month
Choice Plus: $5.45/ month
Bluehost Managed WordPress hosting (WP Pro)
This hosting type is a fully-managed environment allowing you to stay focused on building your website with unique content, while Bluehost handles the daily maintenance of your servers and the apps that keeps your websites running smoothly.
Managed WordPress hosting is an all-in-one marketing center, offering you everything you need to build and grow a professional WordPress website. This plan at Bluehost runs from $19.95/ month.
Build: $19.95/ month
Grow: $29.95/ month
Scale: $49.95/ month
Here are some features of this plan:
Unlimited domains. When you come with this plan, you can point as many domains to your Bluehost account as you need. This allows you to set up multiple websites and give each of these sites a unique domain name.

Unlimited subdomains. You are able to organize your website in any order that you want. With unlimited subdomains, you can create your URL structure in any way that you wish.

Unlimited websites. With the WP Pro plan, you'll be able to build as many websites as you can. You are allowed an unlimited number of WordPress installs on your account and unrivaled customizations.

Unlimited web storage. You can grow your website without worrying about any limits on the size of your site. With unlimited storage, you can build a website that is as large as you want.

No traffic limits. This plan never restricts how many viewers can use our website, or slow down your speed because you've exceeded a visitor count. You will have unlimited hosting data so that you can get unlimited traffic for your website.

Staging environment. This feature lets you test your website without publishing your posts for everyone to see. This ensures that your posts are correctly formatted and scale for mobile without any problems.
Bluehost WooCommerce hosting
WooCommerce is actually a WordPress plugin that is used for selling products or services online. Whether your products are physical or digital, WooCommerce makes it easy to set up an online store, which is customized specifically to your business needs. WooCommerce also makes it simple to manage your inventory, monitor shipping, take secure payments, and even apply taxes accordingly.
This hosting plan at Bluehost runs from $6.95/ month.
Starter: $6.95/ month
Plus: $8.95/ month
Pro: $12.95/ month
Other Bluehost features
As a matter of fact, in addition to providing the above products, Bluehost is a trustworthy one-stop-shop for small businesses as well. Below are some other features that make Bluehost stand out from the crowd.
Website builder. Bluehost provides a drag-and-drop site builder for anyone having an idea of what they want to set up, but don't have sharp enough CSS and HTML skills.
Read more: Top 11+ Best Free Website Builders to Choose
Digital marketing tools. Bluehost provides a package of professional marketing services, including advertising, SEO, social media marketing, and content creating for your site. You can get monthly consultations from a marketing professional. And they will measure the progress, so that you can see your ROI (Return on Investment).

cPanel. You won't be confused about getting started with Bluehost, thanks to its beginner-friendly cPanel. The Bluehost control panel is simple to use and intuitive, allowing you to manage your website easily. All you have to do is click on the icons, and it will instantly open up the pages for you.

Storage. Depending on the plan you go with, Bluehost offers anything from 50GB to unlimited storage space for your site files. If you only plan to run a WordPress blog with content and images, the 50GB plan will be fine, as it'll take a while to use up that much storage.
Bluehost Features reviews
Bluehost speed and uptime
In this day and age, we typically expect websites to load instantly and always be up whenever we want to visit them. Bluehost is well aware of customer expectations and trying its best to provide services that are as consistent and reliable as possible.
According to a study of Down.com, the average page speed of Bluehost was 2.89 secs, its fattest was 0.00, and the slowest was 9.17 secs.
Bluehost performs quite impressively in the speed test, but usually inconsistent - sometimes faster than other hosts, sometimes lower. But in general, if you're looking for a fast web hosting provider, Bluehost can be a perfect fit for you.
In addition, uptime is a metric showing how accessible and reliable a website is to its visitors. Down.com points out that Bluehost performs well in the uptime test, with an average result of 99.94%.
However, be aware that Bluehost doesn't offer any uptime warranty, while other hosting providers will compensate you (for example, a free month) if their global uptime drops below certain levels.
Bluehost security
Once you decide to put your website online, you'll want to make sure that you have enough security measures to protect yourself and your audience. If you choose Bluehost for your website hosting, you can take advantage of these following security features.
Free SSL Certificate
The best indication of a secure website is an SSL (Secure Sockets Layer) certificate. This one ensures that any information you share on your site will be safe, and it is indicated by the padlock icon and the "https" at the beginning of a web address.
Every Bluehost plan goes with a free SSL certificate, do you don't need to worry about visitors getting a warning that your site is insecure. For more advanced protection, you can also purchase a premium SSL at $49.99/ year. This would be a worthy investment for any E-commerce site, especially when users log in with their username and password, and/ or provide sensitive information (like credit card details).
Anti-spam protection
When you use Bluehost email services, you'll be given three security levels for your email, including Spam Experts, Spam Hammer, and Apache Spam. You will also be able to protect your contacts and directories with a password.
Cloudflare
Bluehost integrates well with Cloudflare, a CDN (Content Delivery Network) that can help speed up your website while protecting it from DDoS attacks. This will make it safer for your audience and improve your search rankings.
Two-factor authentication
You can set up the two-factor authentication (2FA) to make sure that nobody can access your account by knowing your password. If you set up this security step, it will require you to use your phone as part of the login process. This will prevent any unauthorized person from accessing your site, cPanel, or Bluehost account.
There are lots of other security features that you can use through Bluehost, but these are some of the most popular ones. Bluehost is on top of their security, and is always updating new features to their security programs.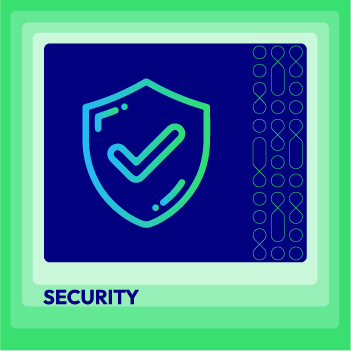 Protect your store from cyber threats with Mageplaza's top-notch security services
Check it out!
Bluehost customer support
When it comes to any service, the best type of customer support is available 24/7 and covers all support avenues, including telephone, live chat, email, and support tickets. And this is exactly what you will receive from Bluehost with the addition of a help desk and trained in-house experts.
User reviews of Bluehost support are actually mixed. You can try out their live chat service without signing up for an account to see the quality and response time.
But whatever the case, we strongly believe Bluehost more than makes up for its drawbacks with a beneficial user support portal. This portal consists of a wide range of video tutorials, how-to guides, FAQs, and articles on various web hosting topics. This extensive knowledge base can be used as a reference to deal with possible issues that users may experience quickly.
Besides, one way to make sure that you get the fastest possible response is to contact the correct Bluehost team.
The Sales team helps you with general inquiries, potential customers, and new visitors to Bluehost.
The Technical Support team handles all of your technical-related questions.
The Account Management team answers inquiries related to billing, account verifications, and the terms of service.
Pros and cons of Bluehost
More than 2 million sites worldwide are hosted by Bluehost, so the company is obviously doing something right. However, is there anything about Bluehost that we need to be aware of?
We should explore both pros and cons of the platform in this section.
Pros of Bluehost:
High uptime and fast loading speed
Reliable security
Seamless WordPress integration
Generous storage
Unmetered bandwidth
Scalable hosting plans
A free domain name for the 1st year
A free SSL certificate
No hidden costs
30-day (no question asked) money-back guarantee for all hosting plans
Cons of Bluehost:
High renewal rates
No free website migrations
Who should consider Bluehost?
If you're looking for a trustworthy web hosting provider with a strong reputation, Bluehost is a perfect choice. In addition, we would highly recommend Bluehost for:
People setting up small E-commerce and static websites
People building personal resume sites or professional blogs
Business owners of local enterprises and online stores
People using the platform with WordPress, Joomla, and Drupa
Anyone that doesn't want to pay for extra bandwidth
Anyone that wants flexibility about their websites look
Anyone having plans to build multiple websites
Alternatives to Bluehost
Undoubtedly, we highly recommend Bluehost and consistently ranked it as one of the best WordPress hosting companies. But sometimes, you might want a little bit more, such as monthly billing options and a comprehensive website builder. Or, if you are not using WordPress, you'll definitely want something different that makes it easier to create and modify your website.
That's why we compile the top 3 alternatives to Bluehost for your reference. Let's explore!
Bluehost vs. SiteGround
SiteGround is considered one of the most popular Bluehost alternatives, and for good reasons. This platform offers flexible subscription packages, excellent security features, and works perfectly with WordPress and WooCommerce.
So, what really makes SiteGround unique?
Loading time. Thanks to its advanced caching feature called SuperCacher, SiteGround is one of the fastest WordPress hosting platforms available.

Uptime. SiteGround guarantees that your website will have 99.99% uptime.

Customer support. Although both provide excellent customer service, SiteGround takes a step ahead by giving around-the-clock multichannel support. The company offers 24/7 phone and live chat support, as well as a valuable knowledge base.

Migration. As SiteGround will migrate your website for free, making the switch from the current hosting provider has never been easier.
Bluehost vs. HostGator
Hostgator belongs to this list because it offers lots of the same services and pricing options as Bluehost, but with a bit more flexibility. To be more specific, HostGator has:
A wide range of different membership packages
SEO tools for E-commerce companies
A drag-and-drop builder that allows you to create mobile-responsive websites in a couple of minutes
A migration team making it easy to transfer content from your existing site onto its server.
Available 24/7 live chat and phone support.
Bluehost vs. DreamHost
DreamHost is one of the few independently-owned hosting providers left on the market. For starters, the platform has competitive services and is upfront with its pricing plans, so you know what you are getting at all times. DreamHost's services support free setup, WordPress hosting, and even a free domain.
Other outstanding benefits include:
Unlimited disk space
An intuitive web-based cPanel designed specifically for DreamHost clients
One-click WordPress installed and site builder, quite similar to the one offered by Bluehost
Around-the-clock support through live chat and email, 365 days of the year.
The bottom line
So, is Bluehost as good as they say?
Yes, it certainly is!
Bluehost offers a number of flexibility and features for a reasonable price, which makes it ideal for beginners and mid-level marketers and bloggers.
Of course, it still has some flaws, but they are not big enough to overshadow its advantages.
We hope our Bluehost reviews can help you make an informed choice. If it isn't the perfect fit, you can think of Bluehost alternatives above. Remember that your web hosting company can impact your user experience, and indeed your sales. So, don't compromise on the quality!
Haley is a content creator at Mageplaza. When not working, she spends time on travel adventures, books, and food tasting. As growing up, she wants to read, learn, and experience more things to adapt herself to this ever-changing world.
Website Support
& Maintenance Services
Make sure your store is not only in good shape but also thriving with a professional team yet at an affordable price.
Get Started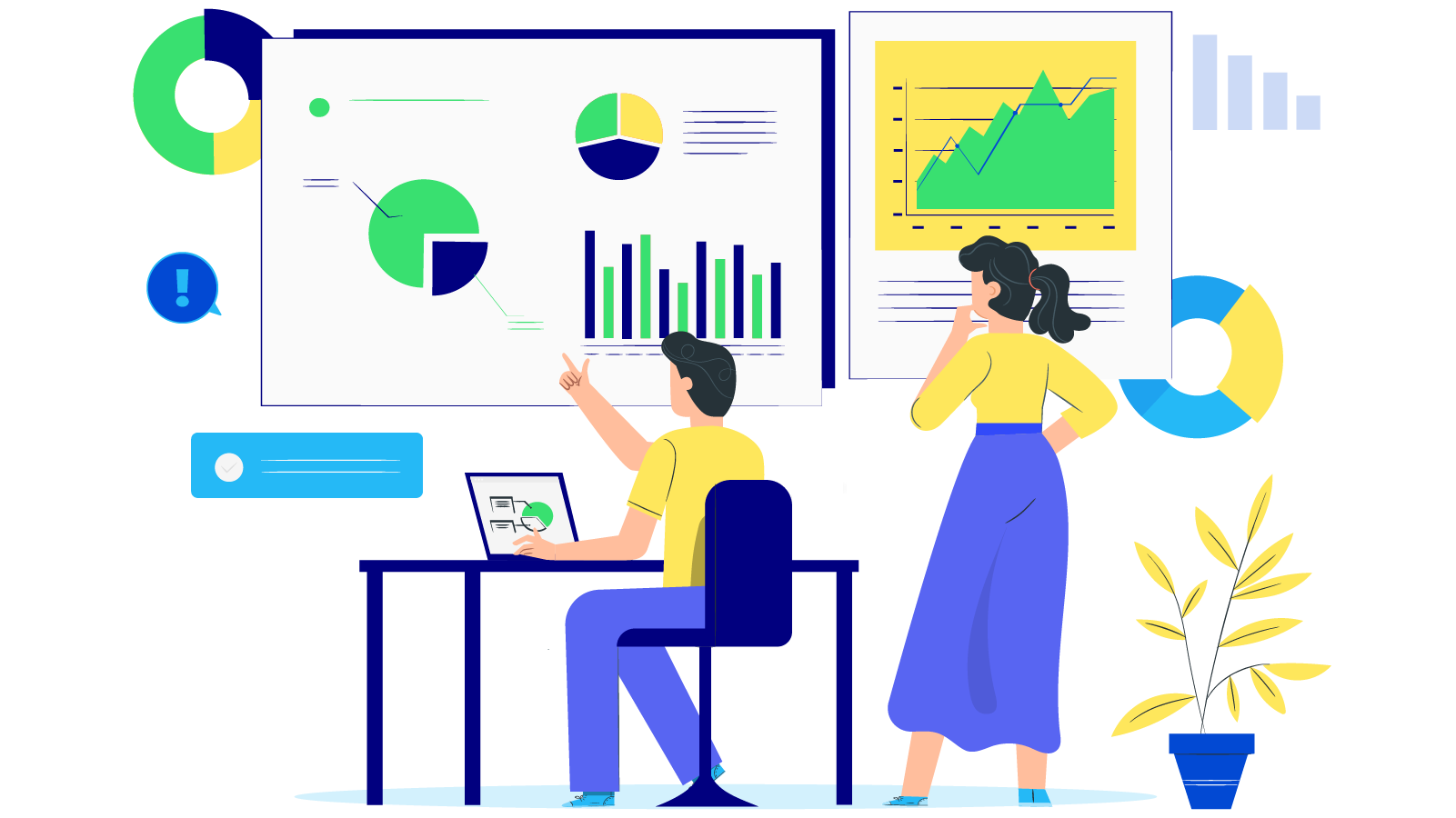 New Posts



Subscribe
Stay in the know
Get special offers on the latest news from Mageplaza.
Earn $10 in reward now!