12 Best Online Store Builders for Small Businesses FREE & PAID
The Most Popular Extension Builder for

Magento 2
With a big catalog of 224+ extensions for your online store
If you are reading this blog post, you probably want to get your business running online. However, you're not sure which online store builder is right for you.
Believe it or not, there's no standard "right" answer to the question of which online store builder is best. Each one offers a different collection of features that may or may not fit your business's needs.
That's why we've compiled the 12 best online store builders for your reference, answering all of the essential questions along the way.
Keep reading and then find out which ones are the better fit for your small business!
Table of contents
What is an online store builder?
An online store builder (also called an E-commerce site builder) is a platform that allows you to build, customize, and run an online business.
A complete online store builder should come with various tools for the entire process, including hosting, design, marketing tools, reports, and payment options. Generally, you don't need to be a professional coder or programmer to start using an online store builder.
An online store builder is typically designed to have a user-friendly interface, with various drag-and-drop functionalities, preset styles, as well as templates to choose from. So, you can start creating your style, layout, then integrating your brand's elements and content into it.
An online store builder basically works like this:
#1. You pick a specific template that best fits your needs from your builder's library
#2. Edit its built-in elements
#3. Add your own content (i.e., texts, images, videos, and social buttons) to customize your website
#4. Publish!
5 characteristics of a good online store builder for small businesses
There are tons of online store builders available on the market, but not all of them may be the right fit for your needs. So, below are qualities you want to look for in a good platform.
It fits your budget
Budget is usually a deciding factor when it comes to choosing the right platform for your online business. No matter if you're a startup or an already established brick & mortar business moving online, you should know exactly what you will be paying.
If you're a newbie, consider free services (which we'll talk about later!) that allow you to dip your toes into the web design world without spending a huge amount of money. Starting off with a free platform gives you a lot more room to grow cost-effectively.
Plus, it's also vital to look into scalability when considering different online store builders. Once your website takes off, you want your online store builder to support growth, allowing you to scale up as your business grows.
The templates available suit your preferences
In fact, your audiences can immediately spot a cheap-looking website from a mile away. That's why you should create a strong first impression by picking an online store builder with clean, modern, customizable, and mobile-friendly designs. Especially, it should match well with your brand theme and specific preferences.
It needs to be user-friendly
A good online store builder is supposed to make the process of setting up a store easy. When you're hesitating among multiple choices, make sure that you go with an intuitive editing tool, so you can quickly shape your online store to look and feel how you want it to.
Drag-and-drop functionality is often a useful feature to look for, as it allows you to move elements of the page around with a few clicks. Besides, the editing tool should include other features that let you add new content, change colors, and upload any media without any new skills.
It should have sufficient customization options
Templates and themes play a critical role in making your online store more accessible, but you might want to make those things unique. A good online store builder needs to provide multiple options to customize your online business.
You can add new pages, change colors, upload your own images, add buttons, and icons in the sizes and shapes you desire. The target is to create something that represents your own brand. So, pick an online store builder that gives you a spacious room to customize the templates and turn them into something wholly yours.
It should integrate seamlessly with other apps
Most online store builders offer third-party app integrations to enhance your site's functionality and improve the user experience. It's crucial to find out what kind of third-party apps your online store builder can support to ensure a seamless experience.
Below are some of the most popular plugin types that you should look out for:
6 best FREE online store builders for small businesses
1. WooCommerce
WooCommerce is in fact a WordPress plugin, so you can manage it within WordPress admin and use it on WordPress websites. About 30% of store onlines are powered by WooCommerce today.
The open-source platform is actually a no-brainer if you are already comfortable with WordPress or if you'd like to add E-commerce to an existing WordPress website. It's free to use WooCommerce, and it's highly rated for user experience due to its mobile-friendly website capability.
WooCommerce can add E-commerce capabilities like configuring shipping options, accepting online payments, product listings, and many more. However, you need to have an existing website to use. That's why we said that it's an excellent option if you already use WordPress.
WooCommerce's key features:
WordPress content integration
Automatic taxes
Custom tax calculations
Flexible shipping
Geo-location enabled tax
Reporting and analytics
CRM store management
Default currency
Related topic: Shopify vs. WooCommerce vs. Magento: What Works Best for Your Online Business?
2. Strikingly
Strikingly's mission is to help you "build your brand" and "conquer the world." This online store builder can get things moving in the right direction from the get-go. Thousands of websites have been built through this builder, and you can start by choosing from various templates contributed by site owners worldwide.
Specializing in one-page sites, Strikingly is a niche online store builder that is not for everyone. Nevertheless, with an in-depth editor and outstanding support team, it's a great choice for customizing a simple store.
Strikingly's key features:
Online store building tool
Drag-and-drop editor
Option to buy domain
Built-in analytics
Free SSL
3. Ucraft
Ucraft is another impressive and awe-inspiring online store builder. You can start by selecting a template, then designing, forging, and refining your store like a pro.
Of course, like other site editors you find here, Ucraft is a code- and design-free builder. All you need are mouse and trackpad experiences, and you're able to do whatever type of online store you'd like. It's easy, we know, and that's exactly how it should be.
With the drag-and-drop builder tool, you move around blocks, add new elements, attach new text, and you're nearly finished with your online store. Together with the page-building elements, Ucraft also comes with multiple marketing media to ensure your online store is always on the rise.
One of the best things about Ucraft is that it lets you connect your customized domain name to your online store with a free subscription. Unlike many other online store builders, where your domain will include their name, Ucraft enables you to add the URL you prefer for website.com. Also, there's an opportunity to use a free subdomain name - website.ucraft.net - which is still not difficult to memorize.
Ucraft's key features:
Import/ export products
Inventory tracking
Secure checkout
50+ payment gateways
20+ shipping methods
Tax calculator
Currency selection
Discount and coupons
Abandoned cart saver
App market
Custom invoices
Marketing & social tool integrations
4. Site123
Whatever long-term plans you have for your online business, Site123 is here to realize it for you. As its name suggests, it's easy as pie to set up your online store.
With Site123, your online store will be responsive, cross-browser compatible, as well as refined with cutting-edge performance tweaks. It takes you 3 simple steps, and you're done. Keep in mind that the third step is already the publishing actions. #1. Select the type of your online store #2. Upload your content #3. Publish your online store.
When signing up for Site123, you'll get a free subdomain, 1GB of bandwidth, and 500GB of storage. You can also connect your own domain (or buy one within their dashboard) with premium plans. It also provides ultimate SEO features to optimize your online store for search engines and get higher rankings for target keywords.
Site123's key features:
Store designing options
80 different currencies from countries worldwide
Product options
PayPal payment method
Wire transfer payments
Coupon creation and management
Shipping and tax
Payment gateway integration
Store inventory tracking
5. Jimdo
Based in Germany, Jimdo is an outstanding candidate for international companies, with options to create an online store in more than nine languages.
Instead of static templates, the platform uses flexible content blocks that can change based on user behavior. Jimdo also automatically creates navigation menus and pages to fit your industry. For instance, a local beauty shop will automatically get a map page with their physical address, logo, text blocks, opening hours, and more.
If you feel like a stranger to setting up an online store, your best option is Dolphin - an AI technology that needs only 3 mins to make your store. In just a few quick steps, you provide more info about yourself and business, then Dolfin forges the web design for you.
On the other hand, Creator is the essential feature for the daring ones. Well, it's nothing hard about it, Creator just offers the freedom you deserve when designing your store. However, whatever method you choose, the end product will always be a cutting-edge online store, waiting for new customers to come, experience, and shop.
Jimdo's key features:
Custom domain
Mobile optimization
Various payment methods
No transaction fees
Order management
SEO tools
Customized discount codes
6. WebStarts
WebStarts claims to be the #1 free website builder because of multiple tools available on the platform and the freedom of design.
The platform is suitable for both editing content and selling products. First, it lets you add ten products (including digital ones) to your online store with a free plan and integrate online payment systems like WePay and more.
For the design part, you can freely move the elements around to create exactly what you want. Also, with its free plan, you'll get 1GB of cloud storage and 1GB of bandwidth per month. There'll be an ad on your store, but visitors are able to close it. The URL is actually quite nice: website.webstarts.com.
Webstarts' key features:
Mobile-ready
Automatic domain setup
Coupon codes
Sell digital products
Instant credit card acceptance
Custom shipping
Product variants
Sales reporting
Inventory management
PayPal acceptance
6 best PAID online store builders for small businesses
7. Shopify
In October 2019, Shopify surpassed more than one million merchants across the globe! Therefore, it's safe to say that it is one of the most popular E-commerce platforms on the market, and for good reasons.
It's quite easy to create an online store by using pre-built Shopify themes. You can choose from nearly a hundred different templates, all of which are professional and mobile-friendly.
The platform even includes a number of features, such as marketing resources, SEO, secure shopping carts, social media integration, and even support over 100 payment gateways. In case you need extra features to extend your online store, you can choose the appropriate add-on from the Shopify app store, which comes with both free and paid.
Related topics: Best Shopify Apps to Increase Sales Quickly
Shopify's key features:
70+ professional themes
Mobile readiness
Support for SEO
Full blogging platform
Free SSL certificate
100 payment gateways
Domain name
Customer profiles and accounts
Flexible shipping rates
Dropshipping access
Shopify's pricing plans:
Basic Shopify Plan: $29/ month
Shopify Plan: $79/ month
Advanced Shopify: $299/ month
Read more: Magento 2 vs Shopify
Hire Shopify Experts/Developers
Make your dream business come true with the help of our Shopify experts/developers!
Learn more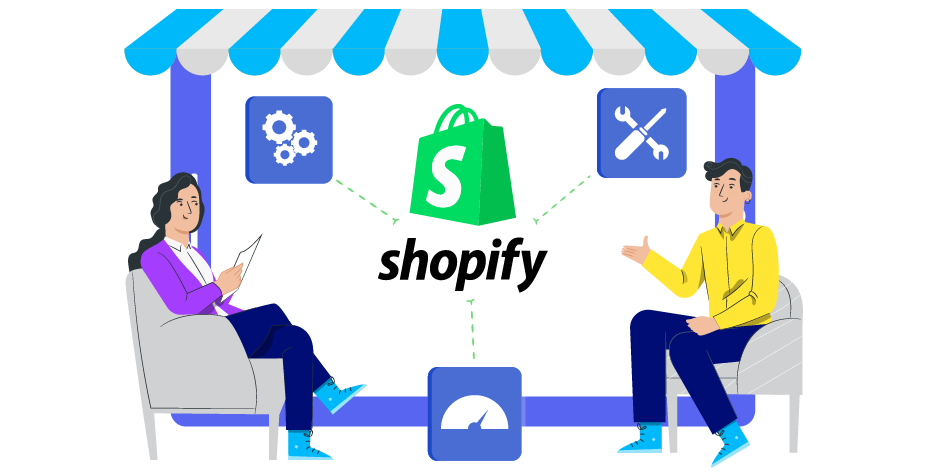 8. Wix
Wix is primarily known as a website builder, which is a great strength compared to other E-commerce platforms with a narrower focus.
Since its original focus was on helping people build websites quickly, it offers various features and functions that meet your needs for every part of your online store. One of the remarkable things about Wix is that it can cater to those with zero knowledge on starting an online store. From offering templates to choosing fonts, Wix can spoon-feed you all the help you'll need to have an online store.
Nowadays, Wix has more than 180 million users in 190 countries, and they're continuing to grow at a significant rate. For businesses looking to start small, Wix is an excellent solution as you can have your online store ready in a few minutes.
Wix's key features:
Drag-and-drop editing tool
500+ customizable templates
Wix ADI (Artificial Design Intelligence) - the first artificial intelligence website builder
100+ fonts
Media galleries
Advanced design features
Wix Logo Maker
Wix Business Name Generator
Mobile optimization
Blogging features
App market
Wix's pricing plans:
Connect Domain Plan: $4.50/ month
Combo Plan: $8.50/ month
Unlimited Plan: $12.50/ month
VIP Plan: $24.50/ month
Read more: Magento 2 vs. Wix: Which E-commerce Platform to Use for Online Store?
9. Weebly
With over 530,000 domains, Weebly is known as the easy online store builder of choice for people without much technical experience. The platform offers web hosting, domain registration, web design, as well as E-commerce functions, making it appropriate for small businesses and start-ups.
Weebly comes with a wealth of features and seamless integration with Square. If you are a Square user and want to combine an online store with your Square POS, Weebly is an ideal solution for you.
Unless you use Square for payment processing, you can still use Weebly's robust E-commerce platform and connect your own third-party online payment solution.
Weebly's key features:
Drag-and-drop builder
Email templates, like abandoned cart or welcome emails
SEO & site stats
Shipping & inventory tracking tools
App integration
Weebly's pricing plans:
Pro Plan: $12/ month
Business Plan: $25/ month
Business Plus Plan: $38/ month
10. BigCommerce
While a bit more expensive than other online store builders, BigCommerce hits all of the big necessities you will need. The platform has powered over 100,000 online stores with generated sales of more than $17 million, making it one of the biggest E-commerce platforms worldwide.
Due to the depth in features that BigCommerce offers, it can cater to a huge range of users. BigCommerce split its product lines into two major segments - Enterprise and Essentials. Unless you are running a multi-billion dollar company, chances are you'll want to be looking at the Essentials section.
BigCommerce Essentials provides an all-in-one platform that helps you at every stage from sign-up to operations of your store. From free templates to help you with your design to other extensive features, such as multi-channels sales, marketing tools, and many more - BigCommerce has it all.
BigCommerce's key features:
Easy online store builder
Access to marketing tools
Simple storefront
Domain name for business owners
Products and merchandising
Shipping support
Social media marketing
Reporting and analytics
Hosting and security
SEO and analytics
BigCommerce's pricing plans:
Standard Plan: $29.95/ month
Plus Plan: $71.95/ month (billed annually)
Pro Plan: $269.96/ month (billed annually)
Enterprise Plan: custom pricing
Read more: Magento 2 vs. BigCommerce
11. SquareSpace
When talking about SquareSpace, my mind goes right to its beautifully-designed homepage. The company truly knows how to create beautiful, high-quality sites that can look great for both small businesses and personal websites alike.
Like Wix and Weebly, SquareSpace supports a variety of features, including shipping tools, subscriptions, services, and appointments, as well as digital files like music or photos. Plus, its content management system is quite easy to use. You pick one pre-built template, modify the bits you want to tweak, and you're done.
SquareSpace's key features:
Modern templates and themes
Drag-and-drop builder
Responsive image loader
Social links
Direct editing
Automatic image scaling
Easy-to-use content management system
SquareSpace's pricing plans:
Personal Plan: $12/ month (billed annually)
Business Plan: $18/ month (billed annually)
Basic Commerce: $26/ month (billed annually)
Advanced Commerce: $40/ month (billed annually)
Related topic: Shopify vs. SquareSpace: Which Platform Should You Choose?
12. Volusion
As one of the original E-commerce solutions, Volusion becomes one of the best platforms to build your online store - continuing to be an industry leader in terms of store design options and multichannel features.
This platform delivers almost everything you need to sell online, especially a unique feature called Quick Wins. This feature offers personalized setup assistance and training on key E-commerce tools and tactics.
Volusion's key features:
Over 300 templates
Easy Editor tool
Custom domain
Navigation editor
Search functionality
CSS editor
Around 80 third-party apps
Simple-to-use reporting tools
Built-in education resources (how-to blogs, video tutorials, and informative articles)
Volusion's pricing plans:
Personal Plan: $26.10/ month (billed annually)
Professional Plan: $71.10/ month
Business Plan: $269.10/ month
Prime Plan: based on your annual GMV (Gross Merchandise Volume)
Related topics:
Over to you
It seems like the pressure is on to get your business online as quickly as possible. However, we encourage you to take your time to thoroughly research before picking any online store builder.
Once again, there is no one-size-fits-all answer for the best online store builder. You should compare and contrast the different options listed above - what's good for someone else is not necessarily going to be the right choice for you!
Haley is a content creator at Mageplaza. When not working, she spends time on travel adventures, books, and food tasting. As growing up, she wants to read, learn, and experience more things to adapt herself to this ever-changing world.
Website Support
& Maintenance Services
Make sure your store is not only in good shape but also thriving with a professional team yet at an affordable price.
Get Started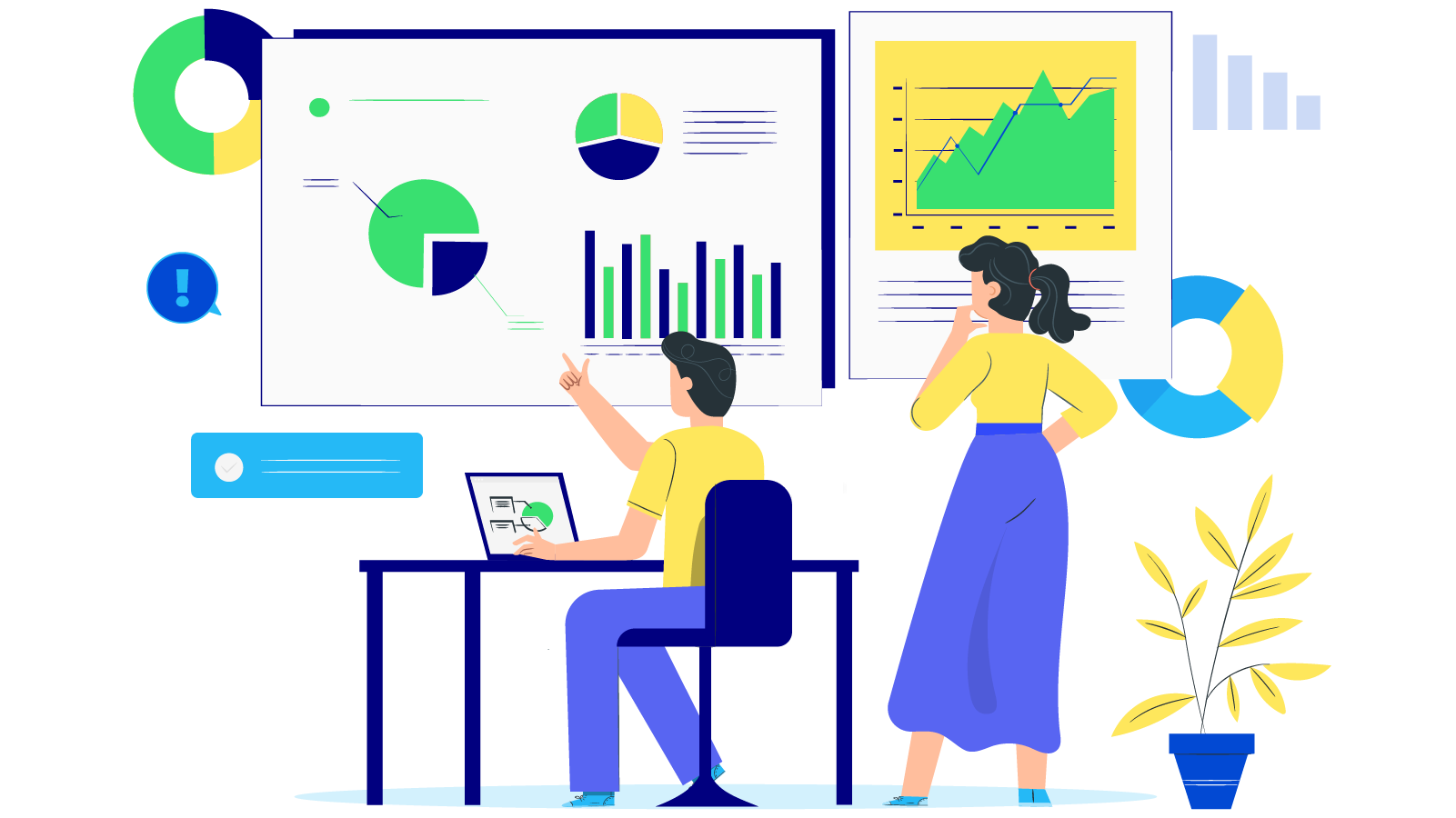 New Posts



Subscribe
Stay in the know
Get special offers on the latest news from Mageplaza.
Earn $10 in reward now!