Top 12+ Best High Converting Shopify themes
If you want to be sure that you can make money off your Shopify store, you might want to use one of the best Shopify conversion themes for this reason. These are the designs that guide users to take action that leads to a purchase, registration, or another conversion that profits your company. The more you convert your platform, the more recurring revenue you can earn from your site or the sales of your website.
Shopify themes are provided in different types and sizes. But there are few which are technically tailored to persuasion and high conversions. This is partly because there is lots of research. You may have to seriously consider ROI for consumer acquisition in the region if you intend to join the eCommerce business. This article will give you a list of the best Shopify themes known for delivering the most optimal conversion features to your store.
What is a good converting Shopify theme?
There are several factors that determine a good converting Shopify theme, but the following are some of the most crucial ones to consider.
Speed
Speed is an essential conversion factor. You lose about 7 percent of your sales for every second it takes for your Web site to load it into the browser. The website's average load time is 8-9 seconds. The average website then losses about half its profits.
CTA (Call-to-action)
Another perfect way to maximize conversions is to create a design that lets the viewer get interested. A successful call-to-action will affect your conversion rate significantly. You must attract the audience's interest to those parts of your Web site in many respects. Next, the text size, color of buttons, or even the position of the text on the page can be changed.
Page navigation
Conversions can also be made on the website using improved navigational options. Within two or three taps, users want to enter their destination on your web. However, with great images, photographs, and storytelling, you can also boost conversion.
Appeal
Top 12+ Best high converting Shopify themes
1. Blum theme
If you're looking for a Shopify theme that's designed to maximize conversions, the Blum Shopify Theme by SalesHunterTheme is the perfect choice!
Blum theme is optimized for mobile devices, ensuring that your customers enjoy a smooth and effortless shopping experience no matter where they are. With lightning-fast loading speeds, your customers won't get frustrated waiting for your store to load.
Blum's user experience has been carefully crafted to make it easy for your customers to navigate your store, evaluate products, and complete purchases quickly and easily. Plus, with customizable product pages and a quick view option, you can further enhance the customer experience.
The Blum Shopify Theme is the ideal choice for businesses that prioritize high conversion rates. Its clean and modern design makes it the best option for industries such as fashion, beauty, and health.
Key features:
Lightning-fast loading speeds
Mobile - first design focusing on modern shopper behaviors
Visual storytelling elements
Intuitive navigation and quick view option available
Very SEO-friendly
Customizable product pages and product filters
Product image zoom & image rollover
Sticky cart
2. Parallax theme
Parallax theme is a really minimalist theme for Shopify. It will help you draw your business interest and help you easily convert your website. The stunning style is ideal for all industry niches, but it is suitable for fashion industry companies.
Parallax provides some excellent functions to help you convert users. The first off is the filtering method for the product. Products may be viewed and filtered by their colors, sizes, and other markers, to be applied to the mix. AJAX drives product, cart, and assortment pages and helps to deliver a speedy shop attribute to convert more customers quicker by way of a more convenient shopping experience.
Besides, those who develop long-term client relationships will be delighted to see the newsletter, which encourages guests to subscribe to a list of mailings. This is an essential function that helps you to attract more consumers to offer. On average, a visitor could purchase from you between five and 12 encounters. You will never turn them to a client if you do not agree to a mailing list, so they forget your brand.
You can also generate trust with audiences who give great consumer feedback. Thanks to the free app included in the theme, this applies to Shopify as well. With tools for social media networking, you can also help convert consumers via social media.
Key features
Responsive slider with custom and automatic price tags, prices, and buttons
Unique QuickShop function
Shop location with Google map direction
Product filters
Full-width mega-menu
Switchable collections
3. Responsive theme
Responsive themes is one of the best Shopify themes to help you turn visitors into buyers and members. You will get more sales from your shop and you can get more money quickly. The theme is extremely responsive and can be properly viewed on any monitor or screen. There are several customizations that allow you to create a smart, modern, and customer friendly website.
By uploading the current brand logo, you can develop loyalty with your customers. This is one of Shopify's best conversion themes since it will help you build an online presence. You can create a text-based logo with the logo designer. You can also get a personalized website favicon that supports your SEO.
You can also adjust the backdrop to the colors of your brand to help create a strong brand identity. You can do this even on the order buttons on the website. Of course, you can also compare the shopping colors to figure out what colors better convert.
Key features
Fully responsive for tablet, desktop, and mobile devices
Social media integration
SEO optimized
Customizable fonts throughout the website
Drop-down menus
Available uploads for the existing logo, custom background, or color scheme
Related products display
4. Retina theme
Retina theme has thousands of intelligent features as a special Shopify theme. It's a durable design, a perfect choice for your online company. It supports solid tools and equipment to render Ultra efficiency with excellent UI/UX and provides a wide range of layouts and designs that build various frameworks and satisfy all individual needs. With your configuration settings, you can totally manage the entire website and adjust the super menu, banner, site contents, photos, products, collections, and so much more.
The theme helps your site to be transmitted to your computers without the expense of submitting the entire program every time without the need for continuous data access. Price, SEO, and revenues are improved.
Key features
Progressive Web Apps
RTL layout by specified languages
Powerful product section and mega menu
Sticky cart
Comprehensive product page builder
GeoIP currency
Banner Creator
5. Superstore Theme
If you want something that offers you a highly sensitive interface, high rankings, and fantastic conversions, Superstore Theme may be the perfect alternative for you. Four theme styles are available, so you can design websites that fall in close proximity to the brand and theme of your business.
There is a wide, multilevel menu option to help you bring visitors to the right locations on your website. There is also a brilliant 'quick buy' feature that decreases the number of user experiences from browsing to purchases which helps to convert additional customers.
There is a wonderful Instagram feed functionality to maximize the connection between you and the guests. This is nice since social media can be a perfect way to increase subscribers & consumer engagement, such as Youtube & Instagram. However, most topics have no basic functionality, and you require an Instagram Shop program to enforce this, which will slow your store down.
Key features
Quick Buy
Multi-column menu
Multi-level menu
Slide show
Various home page displays
Customizable content sections
Free stock photos by Burst
6. Flex Shopify Theme
Flex theme is one of the latest Shopify theme inventions from Out of the Sandbox that has received huge orders and ratings. Flex Shopify has the utmost power which has endless choices to make the shopping ideas come alive.
It helps the customer to drag and drop the theme to get the store background you like for your shop. It comes with several designs and uniquely adjusted sections to provide you with a simple touch of a button to control the setting and initialization. The additional Custom CSS improves the ability to use Shopify, for either store owners or dropshippers.
Flex themes are considered by store owners with various products and niches, and 12 unique styles have been designed by the developers to suit your niche needs. Each theme includes a demo shop import with all the necessary niche content and style. You can either choose to use the Flex demo layout from a Six - Pre-built demo shop or use the regular demo, which can be customized to modify and appear as you would wish. It has offered flexibility and provides unlimited customization choices from pages into the home page layout.
Key features
Unlimited control and design options
Addition of custom CSS
12 unique layouts with different styling
A comprehensive set of visual elements and icons
Multiple layouts and section options
Drop down and mega menu support
Complete documentation with video tutorials
7. Turbo theme
Turbo theme is an ideal theme for building a Shopify website that is above your competitors' performance. It is proud of its high configuration and eye-catching flexible style to cater to the consumers at first glance. In comparison, Turbo key asset is speed and smartphone interface optimization, which is essential to build customer satisfaction. Satisfied consumers help the online store expand and everywhere get a reputation.
Turbo is suitable for big catalog stores, especially shops since huge volumes can be easily stored and handled. Therefore, it can become a barrier for any size shop that does not want to lose versatility and design. There are a total of 6 themes in the Turbo Shopify theme collection.
There are other powerful Turbo features to mention, such as predictive search (live), rapid Quick View, multiple action button slide show or full-width banner, text, and color, more advanced website models, more advanced style features for newsletter subscribers, video banner parts to supply In addition to its widget, Turbo is frequently updated, which enables users to continue using its new functionality without paying any additional costs.
Key features
Predict search
Multi-tag filter
Quick Shop
Advanced mega menu and page layouts
Mini cart
Gallery page/Lookbook
Size chart
Pricing plan
Turbo Shopify theme is priced for a one-time payment.
8. Shoptimize theme
Shoptimized theme is the first unofficial Shopify theme developed by the Conversion Rate Specialist Bradley Long. With Shoptimized, you can save up to $2,011 a year on applications that you no longer use in addition to lightning-fast website load times. This is because Shoptimized™ has over 30 features for better conversion to help you convert clicks into customers.
The theme is also included in an application that gives you real-time social proof updates such as "A has just bought…", "B has also bought…", "5 best items sold in the last hour…". You can also be supported with free upgrades with this app so that each time you upgrade to the new edition, you do not have to reconfigure the theme.
With Shoptimized™, you can apply a tag to any items on which the countdown timer is shown. Select the number of days or hours from which the timeframe counts. It even resets when it hits zero automatically. You can therefore set it and forget it. It is also possible for your guests to quickly identify and purchase items by tailoring the mega-menu to fit your niche and product selection. You can switch off the mega-menu and adhere to conventional navigation before the portfolio becomes large enough.
Shoptimized™ is our number one option if you're looking for a subject that is incredibly personalized, quick to use, and gives you more money.
Key features
Countdown timer
GEO-IP Recognition
Currency Switcher
Email pop-up and marketing integrations with popular tools
Risk-Reversal and Value Proposition display
Built-in Social proof Pop-up
Mega-menu
Customizable CTA button
Product badge
Product filter
Pricing plans
Shoptimized™ offers 3 one-time pricing plans, ranging from $199 to $1499. The price is categorized based on the number of store licenses and advanced free bonuses added. The most popular plan which is highly-recommended by the platform is the Pro version for $497. All the plans are currently on a huge discount, so hurry up and don't miss the chance.
9. JumpStart theme
You would want to try Jumpstart if you are searching for a website with high user convertibility. What is interesting about Jumpstart is that it's a free Shopify theme that is perfect for your low budget.
The theme comprises a lot of space, adding elements to the minimalist design, which you can anticipate from such an amazing Shopify theme. This space helps you to direct visitors' attention to particular call-to-actions. It also allows you to get a quicker website while enhancing user interfaces and ranking search engines.
There are two excellent features to develop customer satisfaction and improve conversion. Firstly, Jumpstart offers a slideshow to show the story or services of your brand. There is also an outstanding 'as seen on" function that lets you associate your brand/products to a recent media exposition.
You can also support conversions to your homepage with an outstanding video. This can be perfect to watch product/service videos or the story of your brand. To help you speed up your website, you won't have to bother about hosting the video on the Shopify servers but manage from YouTube and Vimeo. This allows you to expand your market scope while still managing your website easily.
Features
Search engine optimization
Slideshow with pictures and story
"As seen on" feature
Drop down navigation support
Responsive design
Free stock images from Burst
Pricing plan
The Jumpstart Shopify theme is free to install.
10. Woodstock theme
Woodstock is more appropriate for fashion businesses. It can, however, also be found in other sectors and niches. The subject includes four distinct types of themes, all focused on popular places of fashion. This brings value to your website because you can bring faith and expertise to your website.
Your website can even alter the currency shown by the visitor to viewers. This facilitates the customer to see what they can or cannot afford to buy. Also, you can build your website in many ways. This includes drag and drops parts that help to build a great website design that appeals to the public esthetically. The more confidence you build in your audience the stronger the design of the website.
Navigation of this theme is also strongly assisted. The big mega-menu creator will help guests get where they want to go precisely. Navigation is one of the key reasons that some tourists avoid shopping.
Key features
Responsive design for tablets, laptops, and mobile devices and Retina-ready
GeoIP currency
Multi-product page layout
Powerful product section and mega menu
Full SEO support
Cross-sell and Up-sell products display
Various header style and page collection types available
Animation QuickView
Ajax product page loading
Shipping calculator
Pricing plan
Woodstock Shopify Theme requires a one-time payment of $59 for the regular license.
11. Luce theme
Luce is a minimalist Shopify theme that will reassure you and your guests. Minimal designs are also considered to have a high conversion. You can concentrate on the audience's focus instead of those on the main areas on your website. Minimal websites are code-light as well, which ensures that the site is easy to launch, improving user experience.
Luce can manage foreign buyers to make the store an international shop, offering them rates that are in their local currency. In addition, the websites can be customized with a drag & drop editor and be designed for different product pages such that everyone can create a beautiful website regardless of their level of expertise.
This theme offers the opportunity to build the best headers on the web with the excellent Creator Pro app built into the subject. You can also use one of five headers in your section and endless scrolling features under this theme. You can do this on your own homepage or on the list tab.
Key features
Minimal design
Fast loading speed
Customizable color board to optimize branding
No swatches app needed
Pricing plan
Boostheme does not display the Luce theme's pricing on its main page, so you may have to contact the vendor for detailed information.
12. Boss theme
The Boostheme's Boss Shopify theme is designed to give your eCommerce store higher conversion. The theme also provides some of the best SEO optimization capabilities with integrations with rich Google Snippets. Boss Shopify theme is conveniently addressed to eCommerce stores and suits almost all niches, such as clothes, sports, outdoor furniture, food, etc.
The theme's design is optimal for UI/UX and mobile-responsive. Its feature list is made to help your Shopify convert the most - including. Boss Theme is even generous enough to offer FREE support and Theme updates for one year.
Key features
Fast loading & Full SEO Support
Powerful theme options
GeoIP currency
Megamenu
Cross and up-sell products
Unlimited filters
9 distinctive preset designs
Smart sticky cart
Pricing plan
Boss Shopify Theme requires a one-time payment of $45 for the regular license.
13. Korandotheme
Korando – a theme of electronics and retail is the most up-to-date Shopify theme. It is varied on various types of screen-sized computers. This designated and modern Korando is based on the new RTL edition. This multipurpose style for online furniture, apparel, jewelry, luggage, accessories, electronic goods, and webshop pages for digital items is the ideal solution for any of your online businesses.
Korando is also special for featuring 5+ blogs, 15+ preloaders, and support for RTL. The compliant cross-platform Korando - eCommerce Shops, RTL, and Dropshipping would improve your market productivity to offer a variety of goods and services on your website.
Key features
Comprehensive homepage customization options and designs
Responsive page design
Collection page
Various product pages
Various cart page options
Ajax support
Currency switcher
Custom pop-ups available
Documentation and support
Pricing plan
Korando Shopify theme requires a one-time payment of $48 for a regular license.
Final words
Want to maximize the profits from your Shopify store? That is why a high-converting Shopify theme would be an essential element to make your store stand out from other competitors and engage more customer interest. We hope that our suggestion list of 12+ best Shopify themes has been a useful reference to give you more options and support in your decision making to build the most optimal Shopify store.
Featured article:
Website Support
& Maintenance Services
Make sure your store is not only in good shape but also thriving with a professional team yet at an affordable price.
Get Started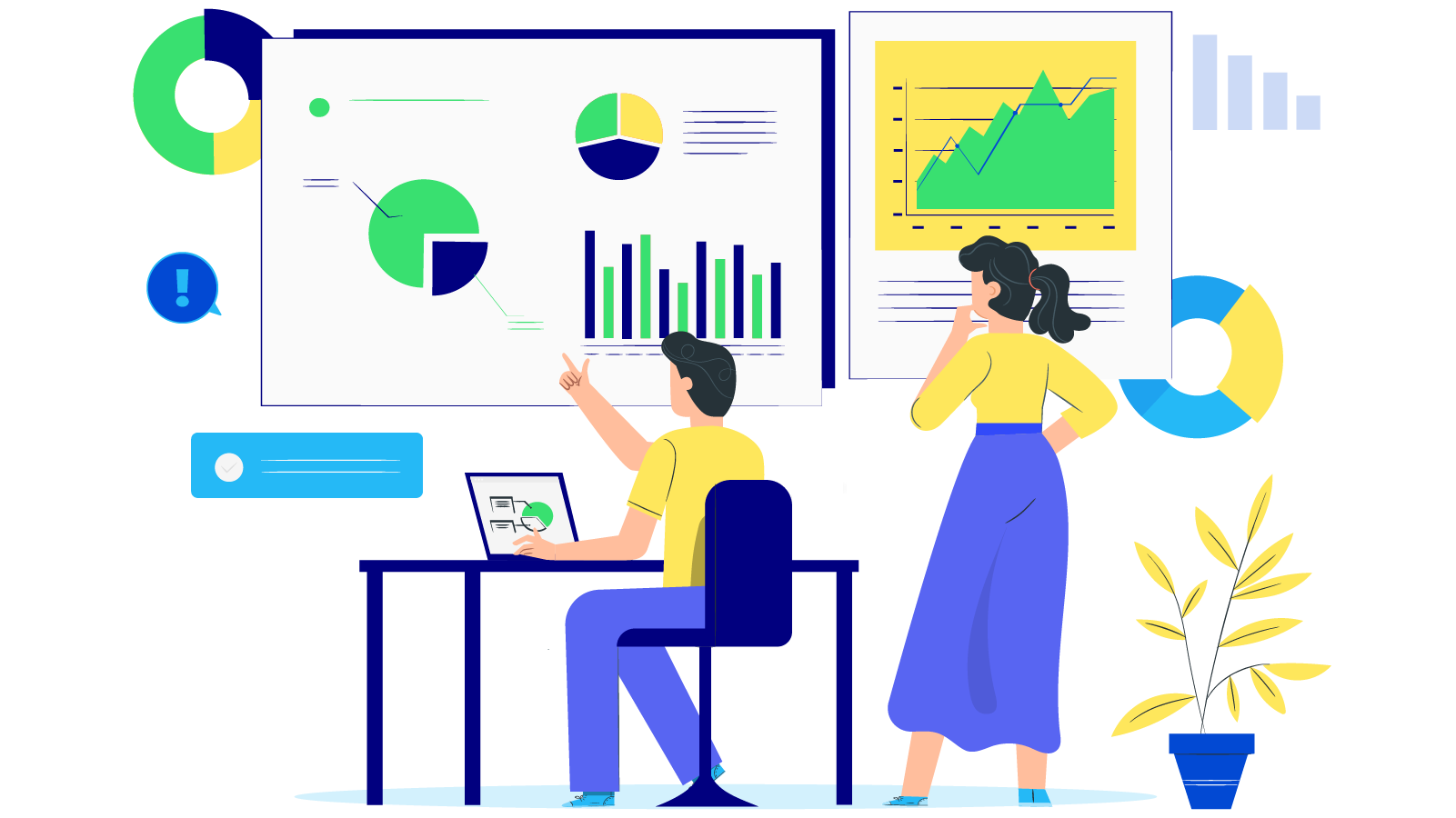 ---
---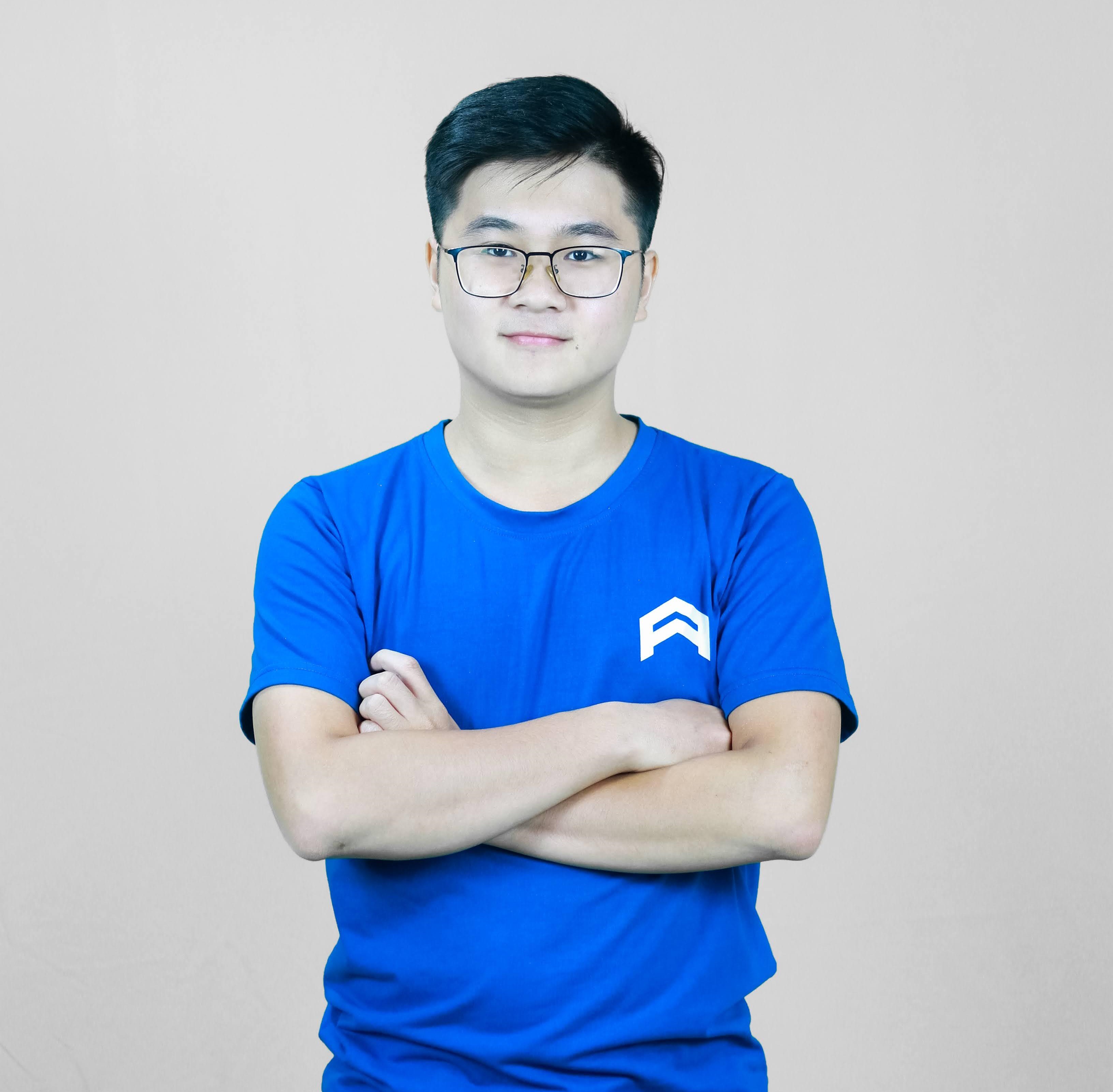 As the CTO of Avada, a company specializing in Marketing Automation Platform, I have over 10 years of experience in software development. I have successfully led Avada's technical team in creating innovative products for our clients.
New Posts



Subscribe
Stay in the know
Get special offers on the latest news from Mageplaza.
Earn $10 in reward now!