12+ Best Magento Enterprise Themes for your Store
The Most Popular Extension Builder for

Magento 2
With a big catalog of 224+ extensions for your online store
The e-commerce platform has scored great triumph by satisfying the requirements of the e-commerce industry, thanks to its incredible features and advanced functionalities.
Magento has experienced a huge revolution and made enormous progress in the past few years. With Adobe owning Magento, there is a paradigm change in the e-commerce realm. More user-friendly themes and extensions are ready for online store owners to capitalize on.
For Magento stores, basic features and functionalities are not sufficient. The stores need Magento themes that must address your business needs. The following post will show you a host of the best Magento enterprise themes for your online store.
Table of Contents
What to Consider Before Purchasing a Magento enterprise theme?
Suitable appearance
The theme you are applying must be visually attractive and parallel to the personality of your business. Besides, you need to choose a Magento enterprise theme based on your business goals and business model. For example, if you're selling techie stuff on your site, you should consider the standard layout. If it is a furniture store, you can look for a more elegant or antique template. It's better to pick a Magento theme that goes in line with the current trends.
User-friendly
As customers enter your website, they will expect an intuitive navigating interface to help them find everything they want. Remember to choose a theme that has an intuitive interface, clear navigation buttons, and traditional buttons in place, such as the add to cart button, search menu, wishlist, etc.
Built-in blogs
Blogs have become an essential part of each website. To make your e-commerce site stay at the top of the search results page, you must update the blogs on a regular basis with fresh and interesting content. Make sure the Magento enterprise theme you use has a properly-optimized blog section.
Loading speed
A website speed is the one making or breaking the conversion. And a Magento theme should not be too heavy to lower its loading speed.
Loading time is a significant factor in page abandonment and loyalty. According to a study on Google, 53% of customers never return a website that needs more than 3 seconds to load.
Therefore, bear in mind that you should go for a lightweight theme that does not negatively affect the website's loading speed. A better-performing Magento store would drive tremendous revenue and create a better user experience.
Cross-browser compatibility
Customers may use a variety of browsers such as Chrome, Safari, Firefox, etc. from multiple devices. If your theme does not perform well on every browser, users might get frustrated and exit your site in seconds.
If you're going to target the worldwide audience for your online store, please check the cross-browser compatibility of the theme. Try to provide an equally properly-performing store to your audience, no matter what browser they use.
Technical aspects
Is your Magento enterprise theme featured with the newest technologies such as Font Awesome 4, Bootstrap 3, SASS, HTML5, and CSS3? Conduct research on the technical aspects of the theme because it is vital for efficiency and performance.
These technologies help your website have a smooth performance across all devices and make a powerful theme. With the escalating number of smartphone users and mobile commerce, it's a must to pick a mobile-friendly and responsive theme.
Website Support
& Maintenance Services
Make sure your store is not only in good shape but also thriving with a professional team yet at an affordable price.
Get Started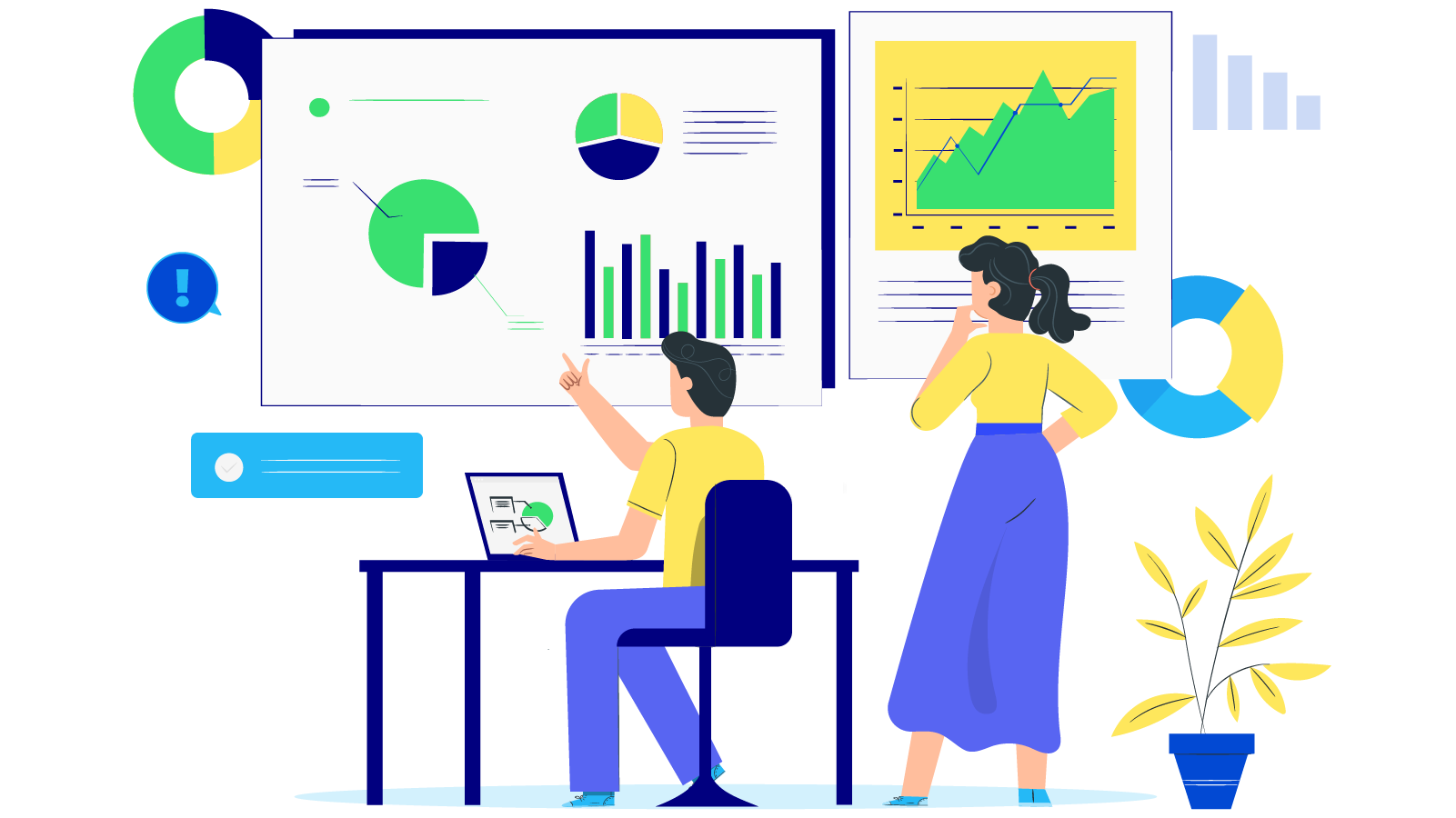 Customization capability
Another factor you need to consider when picking a Magento theme is customization capability. Your theme should well adapt to the changes in the traffic rate and development of the store. Your theme should be customizable to meet the business's needs or the current trends.
You might want to personalize the store according to the nature of the business, innovations, seasons, etc. Or you might want to add a new extension for more excellent functionality, modify a block's position, edit the font colors, and so on. These things can be implemented if only the theme supports customization and does not make you redo your store whenever there's a new change.
Looking for
Customization & Development Services?
8+ years of experiences in e-commerce & Magento has prepared us for any challenges, so that we can lead you to your success.
Get free consultant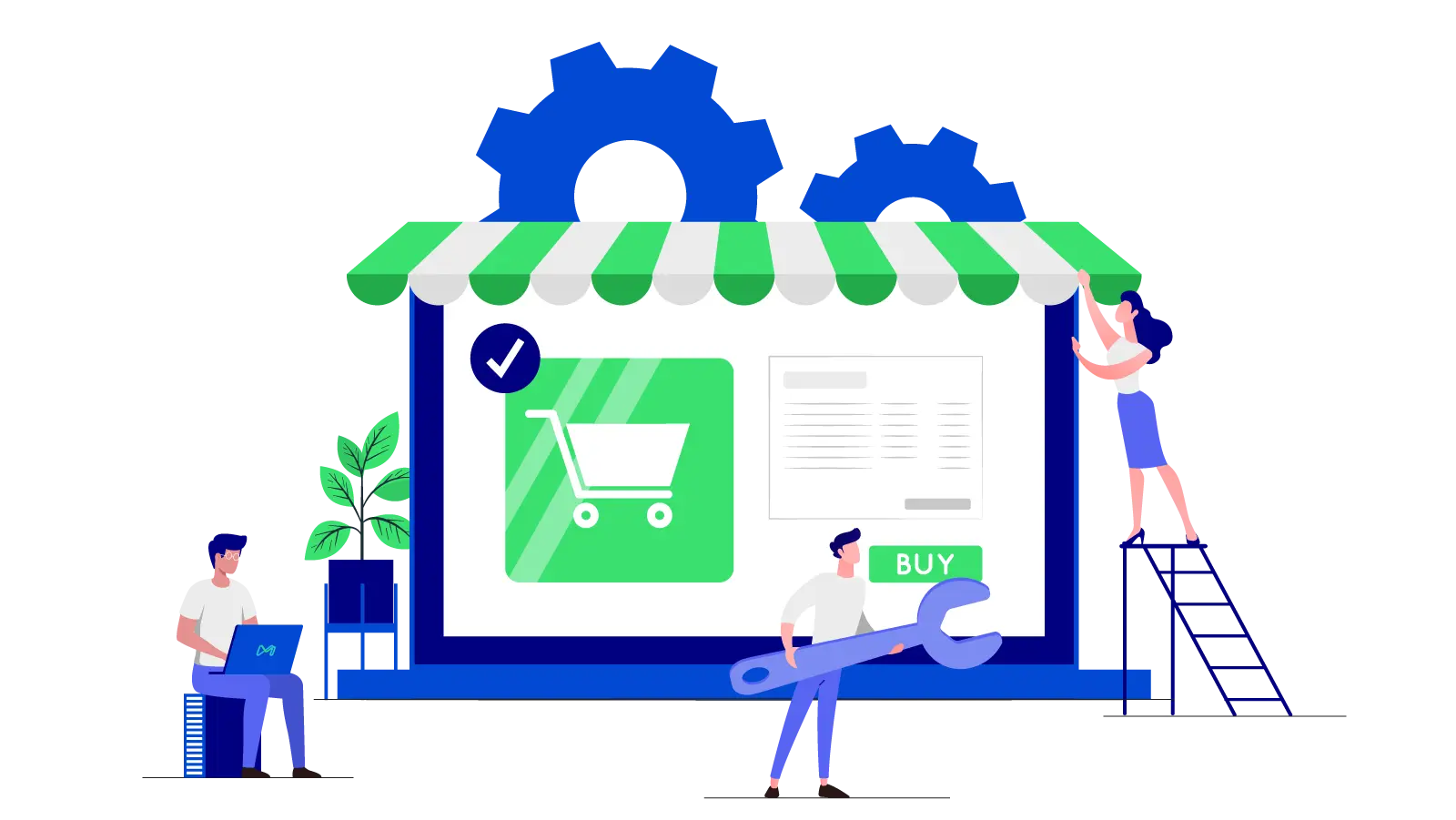 SEO-friendliness
Magento is already an SEO-friendly environment. Nevertheless, the rank of your website relies on how you code and create your links. Thus, it's suggested that you choose a theme including SEO-friendly features.
Mageplaza helps identify any flaws & weaknesses in your website and fix them before they start costing you a fortune.
Explore More
Blocks and banners
A Magento theme is not enough without blocks and banners. Promotional blocks and sliding banners at the right position in your store can help optimize your marketing campaign.
With the help of banners, you can promote your store offerings, display news, updates, etc. You need to ensure that the theme you choose for your site includes its blocks and banners in place.
Social media integration
It's no doubt that brands earn recognition, loyal customers, prospects, and revenue from social networks. Social media platforms such as Facebook, Instagram, or Twitter help connect the brand with people and fasten their conversion process.
As far as Magento is concerned, the CMS enables integrating social media platforms so that you can share the newest posts, offers, niche updates, etc.
Your Magento store theme can increase your chance of engaging with your audience. For instance, upload the latest social media posts or tweets, get customer reviews or provide support for your products. A theme should be able to integrate the social media profiles and show their icons to take the most advantage of it.
Reviews
Do research on the vendors and their brands before choosing their theme. You should read the previous users' feedback and opinion before purchasing a theme for your Magento store. That can bring you a better idea of the theme and how the users will experience the Magento template.
12+ Best Magento Enterprise Themes for Your Online Store
1. Claue
Price: $129 (6-month support). In case you want to extend support to 12 months, you'll pay $42.75 more.
Claue theme is proper for modern e-commerce stores and provides various options for shops, support blogs, portfolios, store locator layouts, and other helpful pages.
This theme is created on Bootstrap 3 Framework. Based on MGS Front-end Builder, it comes with extensions like Quick View, Ajax Cart, Advanced Reports, Daily Deals, etc. Some amazing features such as editable CMS content, detailed documentation, and grid configuration make it one of Magento shops' best themes.
2. Universal
Price: $67
Universal theme is a multipurpose Magento enterprise theme and provides 29 pre-defined skins. With a number of skins, it is an ideal choice for any business module within the food and cuisine niche. Each design is tailored to a particular business with its integrity.
Being responsive and retina-ready, the Universal theme works well on every small device. It supports advanced styling, built-in extensions, and numerous custom options, bringing a stunning and appealing look to your website.
3. Moza
Price: $99
Speaking of minimalism, Moza is considered the right option for you. It is a sleek, minimal, and sophisticated example of Magento thếm, following all the up-to-date technology and web standards. This platform has been well optimized for greater user experience alongside working hard with search engines.
Moza is better for growing traffic to your page in the most organic manner, not only from social media areas, such as Google, Yahoo, and Bing. The theme happens to be a promising tool, which presents 10 pixel-perfect index pages for the fastest launch of your online store. Additionally, it is suitable for stores selling products like shoes, bags, clothing, accessories, and handmade products.
Moreover, the template is packed with remarkable forms of admin features, with effortless management and rapid demo data. The platform would give you a hand to stand out in the competition and play against norms.
4. Eren
Price: $99
Eren is a responsive Magento enterprise theme with customizable admin settings. The layout of this theme fits every type of store. Besides, it is supported by the SEO standard of electronics majors.
The template provides Ajax search, giving users a well-designed advanced AJAX search bar with live search recommendations. This module shows the essential product information to customers in a lightbox as they click on the Quick View icon by hovering over any product photo. That can decrease the shopping time and create a convenient experience for the customers.
5. Fastest
Price: $129
The Fastest theme comes with over 10 options of layout for you to choose from. Fastest has become a prizewinner for its incredible features in generating a right-to-left e-commerce site. This theme is ideal for customers in regions where writing begins from right to left.
The template gives the ability to generate a fully responsive website for mobile devices with its mobile optimization theme.
With AJAX SEO multi-select layered navigation, the theme helps the product filtering items based on their attributes. As your visitors know that interests them, the theme supports searching for the desired product faster.
Notably, the theme comes with a Codazon megamenu drag-and-drop feature, making it easier for you to customize your store.
6. Market
Price: $129
Market is for store owners who want to construct a marketplace or a multi-category store with various products and branches, such as clothing stores, luxury jewels & accessories stores, or a bookstore.
With Market, store owners can show many sections containing static blocks, beautiful images, and texts, providing more detailed information about your brand and products.
No matter what device you use, a laptop, PC, iPad, or smartphone, the Market theme will ensure a good-looking responsive layout for your Magento site.
In addition, the template has a one-click import functionality. You just need to click on an import button to have any pages with sample content from the demo.
Plus, this theme offers an SM QuickCart Pro feature which integrates with more modules of AJAX than other themes. This function can minify CSS and JS so that your audience will enjoy the most seamless loading time.
7. Furnicom
Price: $84 (with 6-month support). If you want to extend support to 12 months, you need to pay an extra fee of $25.88.
When you think of a furniture store, you might think of something modern, stunning, and dynamic. Furnicom is a responsive theme for both Magento 1 and Magento 2. It provides 10 homepage layout styles, specially designed for furniture stores and interior design stores.
This awesome theme is also crammed with amazing features, including Image Sliders with various effects, product filter functionalities, Static Blocks with images and texts, Ajax Add to Cart, Wishlist, and more.
8. Art Furniture
Price: $59
Art Furniture provides various Magento extensions that will include useful features to your online store. The slideshow offers a live transition and mega menus with rejuvenating text to create an interactive look.
Moreover, this theme has a thumbnail image by which you can display products on the homepage with a configuration for custom rows. Users also can show the blog with furniture posts, home-decor posts, and helpful information about decoration on the slider.
Furthermore, the template comes with CMS blocks, including free shipping, chairs, beds, lights with meaningful texts. With a navigation module, the Art Furniture theme allows your customers to filter products by manufacturer, size, price, and colors. What's more, it enables you to display relevant and upsell items on the slider, maximize your sales as much as possible.
9. Sahara
Price: $59
Another Magento enterprise theme is vSahara that has a complex look and well-ordered layouts. The theme lets the web layout change from the existing state to the mobile version automatically.
With Sahara, users can showcase the most amazing products and their short introductions. All of the PSD files are included in this theme so that you can edit any type of design as you want. Besides, you can show an elegant popup with a block subscription to the newsletter, which can be configured with ease in the admin panel.
10. LoftStyle
Price: $43
LoftStyle is a smooth and basic Magento enterprise theme, suitable for emphasizing your products at first glance. The theme guarantees a seamless user experience regardless of the device shoppers use.
The theme features the Eye-Catching image slider, which allows displaying banners/ logos for event promotion or new products. In addition, the theme is integrated with a page builder extension, ensuring high speed, stability, and performance for your website. With an unlimited number of layouts and blocks and more than 50 widgets, store owners can design their websites easily and quickly.
11. UB TREX PRO
Price: $129
UB TREX PRO is one of the most excellent themes of Uber Themes. It's a responsive multipurpose theme with six product page built-in layouts. The template also comes with a flat design with an Off-canvas layout, Mega Menu, and more.
It does provide flexible blocks to display multiple product categories as well as promotional banners and custom CTAs. That would help create and manage an interesting slideshow for numerous content types such as videos, banners, new items, promotional offers, etc.
Furthermore, UB TREX PRO is full of default pages like homepage, category page, or search page, giving your customers fast access to product information with one click. That enables them to add to their cart without having to navigate to individual pages.
12. MyGym
Price: $179
Tested on various devices from desktop to mobile, MyGym is proper for e-commerce stores that sell sporting items, sports equipment, and gym gear.
Users can easily create your menu with a drag-and-drop Mega Menu module and achieve smooth browsing search engine and product filtering options. The theme also grabs visitors' attention and displays hot sales via sliders and banners. Additionally, it helps store visitors to comment, log in, and register with social media like Google+ Twitter, and Facebook.
The Bottom Line
When it comes to choosing Magento enterprise themes, make sure that your theme looks just impressive and meets the criteria of usability and search optimization.
Several things you need to consider include the webpage performance in terms of search result rankings, webpage load time, and the bounce rate. Moreover, you also should pay attention to the reviews, recommendations, and feedback section to grab what the designated audience needs and if the webpage requires an infrastructure modification.

Sam is the CEO and Founder of Mageplaza, pursuing a simple and healthy lifestyle. He is a friend, a husband, and a father to two children. As a trainer and an aspiring influencer, he is also a big fan of sports and travel. Sam is exceptionally knowledgeable about e-commerce, especially Magento and Shopify, with 10 years of experience in the field.
Website Support
& Maintenance Services
Make sure your store is not only in good shape but also thriving with a professional team yet at an affordable price.
Get Started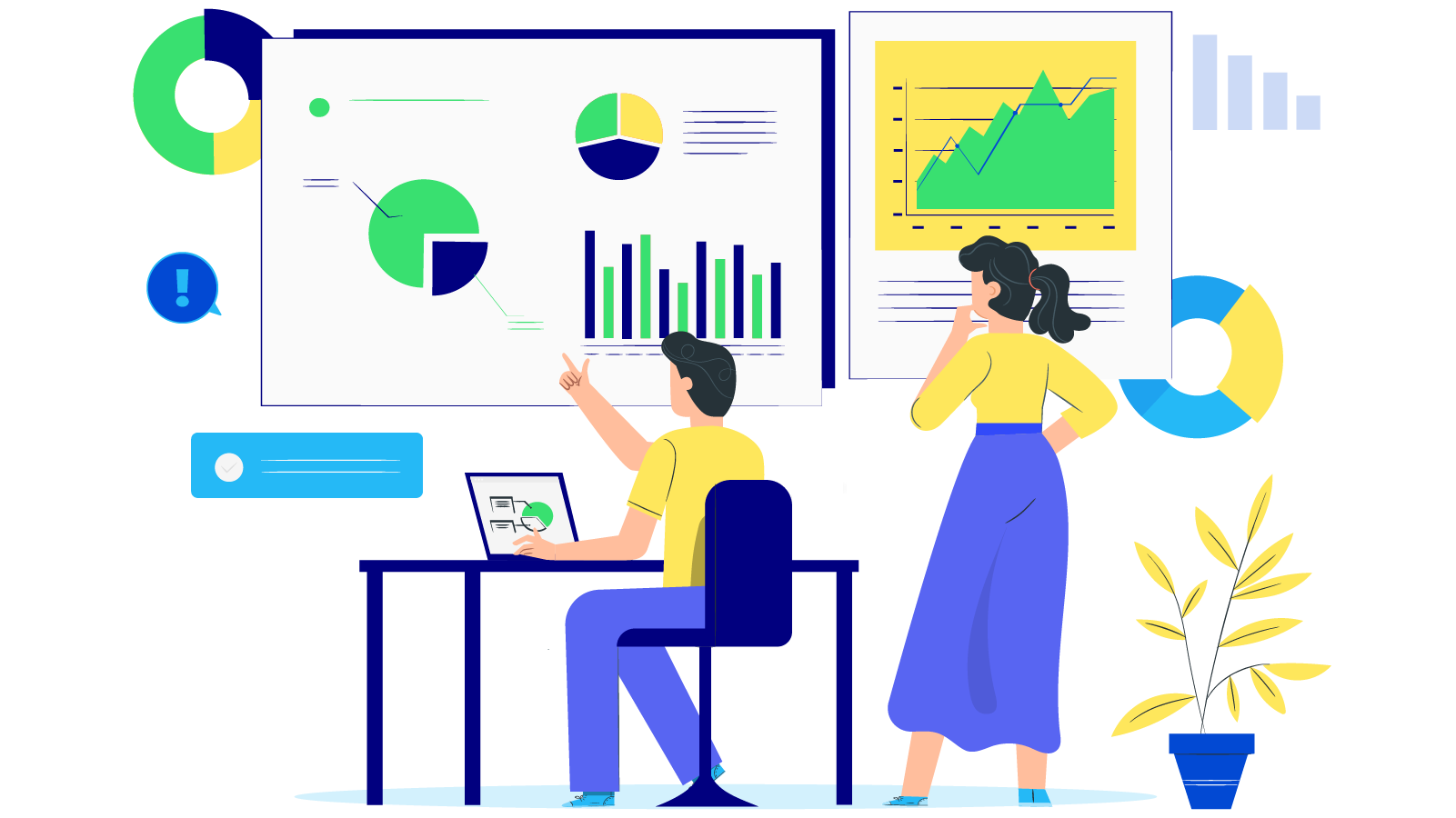 New Posts



Subscribe
Stay in the know
Get special offers on the latest news from Mageplaza.
Earn $10 in reward now!