How to auto-synchronize Magento 2 data to Freshsales
The Most Popular Extension Builder for

Magento 2
With a big catalog of 224+ extensions for your online store
You are wondering how to update your data from Magento webistes into the Freshsales system so that you can start to nurturing their customers and utilize all of available your data? You can find our best advice in this blog.
Magento 2 Freshsales integration solution is built for Magento 2 stores to deal with a bulk data amount synchronization to the third-party system, in this case, is Freshsales. Let's see how this solution can beneficial for your current websites.
Main Contents
About Freshsales CRM
Being an outstanding product of Freshwork, Freshsales is an all-in-one customer relationship management system. It does assists business of all sizes to collect, analyze and process then nurture customers' information of any company.
Freshsales is well known for its friendly interface and multiple functions integration. It is included with AI_base lead scoring, built-in mobile, and emails, automatic intelligent work task, customizable and visual reports, etc. This CRM system ensures to provide merchants a complete lead-nurturing system in order to implement the most appropriate marketing and sales campaigns.
How can Freshsales integration is worth of use?
Synchronizing data by schedule saves time
In order to use Freshsales, you have to import all related customers and order data from Magento 2 stores, undoubtedly. If you do it manually, how much time it takes to import data one by one? You cannot do that way, right?
Freshsales integration in your Magento stores will definitely help you to save a ton amount of time since it can auto-sync data to Freshsales system. The sending schedule is flexible depending on admins' wishes.
Data matched flexibly
Freshsales module allows Magento admins to choose which data from Magento will be matched with which info in the Freshsales system. They can choose websites to get those data as well.
This assures the precise and flexibility in connecting two systems that have different allocations of data. Hence, Freshsales can have potential and promising input to improve its functions.
Real-time update, better customer service
How to update data all the time and persistently to Freshsales? You need a tight schedule and this module is definitely helpful for that.
Magento admins can choose which frequencies they want and the system will do the rest. This function assures that Freshsales have real-time data from customers to take care of them more accurately.
Outstanding functions of Freshsales extension?
Synchronize data to Freshsales by cron
Auto-update data from Magento to Freshsales is the most outstanding function of this module. Admins can set up the schedule for it to run frequently. From which, data can be synchronized from Magento to Freshsales in minutes, hours, daily, weekly or monthly; depending on store purposes.
This function helps us save time and resources to check data and control them manually.
Auto-update order data to Freshsales
In Freshales, orders data is named as Deals. Hence, Freshsales module will help transfer orders related data from Magento into the Deals folder in Freshsales.
The data includes Order Name, Order Amount, Base Currency Amount, Customer ID, Expected Close Date, Closed Date, Territory ID, Probability. All of this info will absolutely assist Freshsales system to take care of their old customers and maybe up-sell or do remarketing them better.
Auto-sync customers related info
Quite different from Magento, Customer data in Freshsales are divided into three folders: Accounts, Contacts and Leads.
While Leads contains the most basic information of potential customers who leave their info at your stores; Contacts includes the details to easily connect with those customers via phone, email or website, etc. And Accounts covers the information related to the customers' workplace so that Magento stores can understand them better.
Synchronize by rules
How can the data updated in the exact folder of Freshsales in the wanted ways? It will be solved by using sync rules. Magento 2 stores' admins can create unlimited sync rules using the customers and orders attributes.
For example, we can set up to allow the module to only synchronize customers account created from 2019 to Accounts folder in Freshsales.
Assign Magento data to appropriate Freshsales fields
The mapping field is the next noticeable function of this module. By it, admins can flexibly choose which Magento fields can be matched to corresponding Freshsales fields.
Interestingly, you can select multiple fields to be matched to one field of the other systems, and vise versa. This is exclusively helpful for bulk synchronizing data.
Track sync results using queue reports
All the data from Magento stores that match the sync rules will be stored in queues. So in order to control the synchronization process, Magento admins have the right to check the queue status at its grid. (see the pictures below)
In this grid, admins can view queue status (success, error, pending, processing). Also, they can delete and sync certain queues manually there.
Detail functions of Freshsales module
General Configuration
Turn on/off the extension
Provide Freshsales domain to connect to Magento
Provide Freshsales API Key
Check credentials before connecting to Freshsales
Queue Schedule
Set schedule to auto-delete queue log
Set time to auto-synchronize data to Freshsales
Decide the object quantity sync per time
Allow testing module function by developer mode
Manage Sync Rules
Admins can edit/delete sync rules
Admin can add sync rules to queue
Admin also can status of sync rules
Admin is able to create new sync rules
Choose Magento objects and related Freshsales objects
Select Magento website to get data
Set title for the sync rule
Define the priority for new sync rule
Choose the conditions (by customers and order data) for sync rule
Use the mapping fields to match objects of two systems
Manage Queue Grid
View/ Delete wanted queues
Select specific queues to be synchronized queue manually
Sort out queue details: Magento object, Freshsales object, website, status, etc.
Any change in Magento is auto-updated in Freshsales queues by schedule
Track queue synchronization report
Final thoughts
In conclusion, among various CRM system, Magento 2 Freshsales integration is a good solution for auto-synchronizing customer and order data from Magento stores to the Freshsales system. The extension allows you to update and manage all necessary information then enhance customer relationships and implement stores' strategies effectively.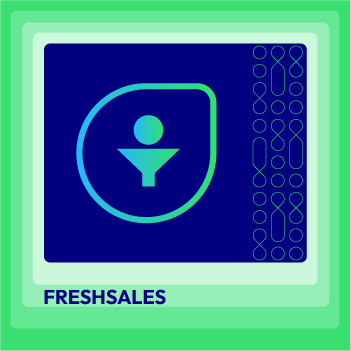 Help stores manage all necessary information to enhance customer relationships
Check it out!

Sam is the CEO and Founder of Mageplaza, pursuing a simple and healthy lifestyle. He is a friend, a husband, and a father to two children. As a trainer and an aspiring influencer, he is also a big fan of sports and travel. Sam is exceptionally knowledgeable about e-commerce, especially Magento and Shopify, with 10 years of experience in the field.
Website Support
& Maintenance Services
Make sure your store is not only in good shape but also thriving with a professional team yet at an affordable price.
Get Started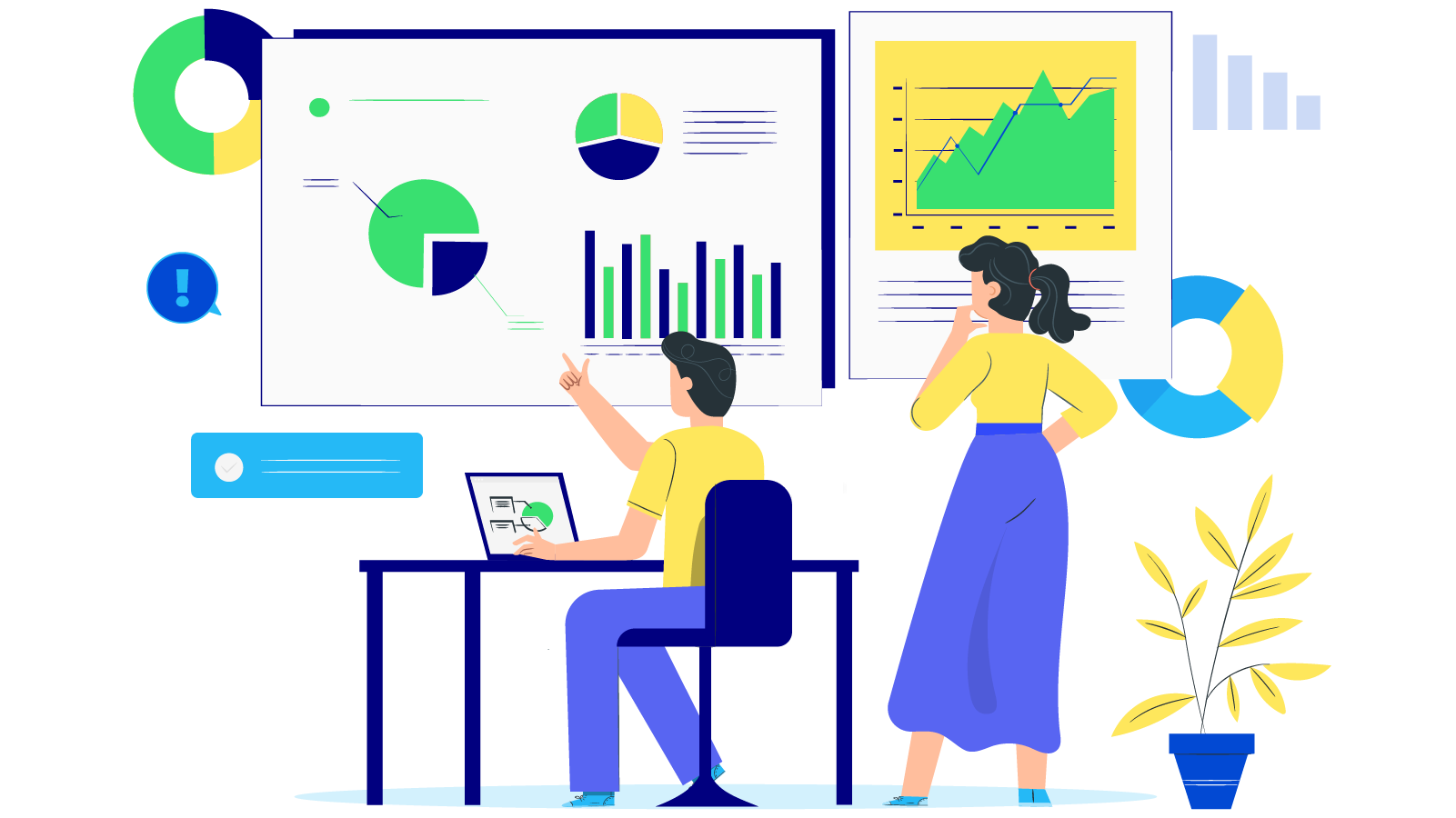 New Posts



Subscribe
Stay in the know
Get special offers on the latest news from Mageplaza.
Earn $10 in reward now!