Knowledge Management Systems: A Comprehensive Guide
The Most Popular Extension Builder for

Magento 2
With a big catalog of 234+ extensions for your online store
We're living in a knowledge economy, making knowledge one of the most precious assets of the modern company.
How important? Maybe you should consider these statistics: It is estimated that Fortune 500 companies lose at least $31.5 billion per year because of poor knowledge-sharing practices. 74% of organizations believe that practical knowledge management disciplines boost their productivity by 10-40%.
Given the power of knowledge to productivity and efficiency, it's critical that companies have a system in place to harness that power effectively.
So, in this article, to help you save your money, time, and other resources, we'll guide you through everything about knowledge management systems.
Let's explore!
Table of contents
What is a knowledge management system?
First and foremost, a knowledge management system (KMS) is any type of software that creates, stores, shares, retrieves, and manages the organization's knowledge and information.
A knowledge management system is also called a knowledge base, but it is also a holistic system that offers various ways to present your information. For instance, your knowledge management system can contain:
How-to tutorials and articles
Forum or community feature
Education, academies, and training programs
Webinars
Knowledge management systems can exist within your teams or organizations, but they can also be applied to center your knowledge base for your customers or audiences. No matter if you're a SaaS company supporting business customers, a consumer product shipping outlet, or a helpdesk manager dealing with customers' issues, a knowledge management system will help you deliver information to the people who need it promptly.
2 types of knowledge management
Knowledge management can take different forms within an organization, but generally fall into the following two types:
Internal knowledge management
Internal knowledge management refers to a system used within a company to optimize knowledge sharing among staff, boost team collaboration, support them to do their jobs better, and improve organizational performance.
The role of internal knowledge management includes:
Cultivate a culture of learning
Establish an organization's institutional learning processes
Avoid reinventing the wheel
Spark innovative ideas among internal teams
Strengthen an organization's services, operations, and campaigns by sharing best practices across programs or sites
External knowledge management
On the other hand, external knowledge management involves the dissemination of relevant knowledge to customers, prospects, or anyone outside of your organization to help streamline their experience. It extends a company's insights beyond its four walls to influence its field or overall sector.
The role of external knowledge management includes:
Disseminate best practices
Influence the industry by sharing critical insights through websites, blogs, conference presentations, and articles
Collaborate with peers to produce cross-sector or cross-organization insights
Advocate policies and positions
A few examples of external knowledge management contain:
Knowledge base
FAQs
Articles
Informative videos
Examples of knowledge management systems
Delivering information throughout your organization becomes much easier when you have a reliable knowledge management system to serve a full range of needs - both at a departmental and company-wide level.
One excellent example of an effective - yet simple - practice comes from Geisinger Medical Group. After developing checklists for doctors when conducting surgeries, the cost of surgery per patient declined $2,000. Besides, patients experienced fewer complications after surgery.
In addition to checklists, some other knowledge management system examples include:
Cross-training programs. Shadowing, mentoring, and other training programs allow employees to gain business knowledge by watching others work. For instance, new employees at Toyota shadow experienced employees for a few months before officially starting their jobs.

Document management systems. Some systems like Google Drive or Box allow organizations to store company documents on the cloud, access and share them.

Content management systems (CMSs). They are quite similar to document management systems, but they can store video, audio, and other media types in addition to documents. Some systems, like SharePoint and Bloomfire, allow individuals and teams to publish, access and update information on a company intranet.

Social networking tools. Social networking allows people to join groups, connect, contribute information, and discuss issues they're interested in. So, knowledge management systems can apply social networking tools to identify, document, and transfer knowledge.

Chatbots. Chatbots use AI and machine learning to quickly respond to employee questions, as well as requests from customers. Organizations can eventually save a significant amount of time on customer service.
Benefits of a knowledge management system
Knowledge management systems are proven effective in building more efficient work teams and producing an overall competent organization. But how are knowledge management systems so effective and why should you consider implementing one?
It helps your customers
One of the main potential benefits of developing a knowledge management system is the improved customer experience, especially when in need of customer support. If your customers can search online and find the answers they need, they don't have to wait in a long phone queue.
40% of customers believe self-service customer support much better than directly speaking to a human. Hence, self-service or customers helping themselves through documentation is the most cost-effective way to assist your customers. You can choose from FAQs, videos, tutorials, publications, or anything else that allows your customers to solve their own problems quickly.
Of course, we cannot rely 100% on these systems, as some problems might be more complicated than we expect. Under these circumstances, a well-trained and friendly customer support team would be an excellent option for your customers to reach out to.
It helps your employees
Knowledge management systems can help your employees, their productivity, and overall confidence a lot. When a robust knowledge management system is in place within your organization, your staff can reflect on recorded past experiences and apply that knowledge moving forward.
According to their State of the Global Workforce report, Gallup estimates that employee disengagement costs businesses about $7 trillion in lost productivity per annual. It can be discouraging for employees when there is not a robust system for them to shine. In short, the percentage of employee retention increases when you improve their experience and lower the effort it takes to find information.
It helps your business
The advantages that adopting an efficient knowledge management system can have on a company is clear - a more streamlined process of helping customers understand your product's value, better employee retention, and advocacy.
After all, knowledge is power, and taking advantage of that knowledge will simply add to your competitive edge.
4 Steps to build an effective knowledge management system
1. Collect all the information and data for your knowledge management system
The very first step in developing an effective knowledge management system is identifying what knowledge to document.
What are the common problems, questions, and issues people are facing, and how can you document the answers to them? Unless you know these things, you won't be able to align the knowledge management systems with the business objectives and goals.
Here are some methods to determine these factors:
Look through your support ticket system. What are the most frequent questions people are asking? Is there anything special that continues being asked over and over? These are the issues you should try to solve first.
Talk with your support team. Meet your support team and have them contribute ideas for your knowledge management system. Since it is quite frustrating for your support staff to get repetitive issues, these things should be prioritized immediately. Use Google Analytics. As long as you have already enabled the site search feature in Google Analytics, you can find what people are commonly searching for on your site. It would be better to compare time periods and sort by "absolute change" to see rising trends over time.
Use social listening and social tools. 89% of customer service experts believe that customers are more likely than ever to share their experiences with brands - likely on social media. People are talking about your business and products online, and you should know what they're saying.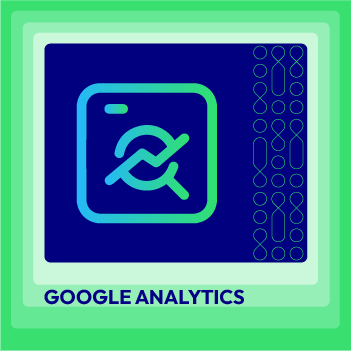 Google Analytics PRO for Magento 2
A clear insight into shopping and behavior of customers with 5 advanced reports
Check it out!
2. Segment and organize the information
Next, how should you segment and organize your knowledge management system? Here are some best practices:
Classify articles into a set of topic categories (try to stay within 4-6 categories)
Emphasize the most-frequently-used resources and blog posts
Include links within article content to other related and helpful links, videos, and tutorials (Internal links can help your site's SEO a lot!)
Use a variety of media - images, videos, text, etc. Remember, people learn in different ways.
Include a sidebar that links out to other supplementary resources like chat, data room, courses, and community
Include a feedback mechanism so that you can measure every response to articles.
Even though your system's structure and design can vary, it's still essential that users can navigate it quickly and with minimal confusion. Your knowledge management system could consist of multiple different features, such as user forum, instructional videos, FAQs section, and more. What you select to include depends on what you believe will help your customers achieve their goals.
3. Analyze and optimize your knowledge management system
Managing a knowledge management system is a different story. You need to keep track of metrics that aren't intuitive. Moreover, the process is not the same as measuring a landing page where you can use some metrics like conversion rate or leads generated.
How can you know if a knowledge article was successful? Well, it is not an easy-to-answer question, really. You had better have a discussion in your organization about what your goals are and how you can meaningfully track them.
Besides, even things like bounce rate or time on page can be misleading - perhaps time on page means readers were engaged, but it could also mean that the article was so confusing that they were reading and rereading without understanding the message (which is really frustrating!)
So, the best way is to simply use a binary feedback form at the end of each article. Ask them: "Was this page successful? Yes or No." This helps you determine a baseline and realize which articles aren't very helpful. You can then set out to optimize those articles with better information.
4. Measure and constantly improve your knowledge management system
Just because you've created the knowledge management system doesn't mean you're done. Developing a knowledge management system not only requires you to keep a close eye on metrics, but also in support trends and issues that pop up.
So, continue noticing things that customers are searching for on your site, identifying bottlenecks within the product or website itself, and constantly updating your knowledge management system. You can simply add a feedback form where people can ask questions they cannot find on your site.
5 Best knowledge management software
There is a wide variety of knowledge management systems out there, but we want to find the best ones you can use to build different types of knowledge bases. Below you'll find our top picks.
Bloomfire
If you've been browsing around for your dream knowledge-sharing platform, chances are you've come across Bloomfire. This cloud-based software is designed for collaboration and business information sharing for employees and customers.
Teams, departments, or organizations looking for ways to centralize and democratize information will find the software to be fast and reliable. From storing WiFi passwords to competitive insights, Bloomfire helps you collect and share information in a secure place.
However, like other software, Bloomfire is not built to be a one-size-fits-all solution. For this reason, you should thoroughly examine the pros and cons of Bloomfire to be certain it will work for your organization.
Pros:
Simple, clean, and user-friendly interface
Mobile-responsive
Easy to centralize your organizational knowledge
Automatically AI-generated tags optimize information for search terms
Trustworthy security system
In-depth reporting and analytics module
Various integrations to connect with Slack, Dropbox, and Google Drive to your central database
Con: minor issues with user management (especially password resets) and customizability
Bloomfire's pricing plan: Bloomfire's pricing is typically per user per month, along with implementation and other services as needed. Pricing starts at $15,000/ year for up to 50 users. All agreements are 1-3 year paid annually or multi-year.
Basic ($25/ user/ month)
Enterprise (custom)
HelpJuice
Helpjuice is another amazing cloud-based knowledge management system that organizations can use to create and maintain knowledge bases. The software is suitable for remote teams as you can invite others to work with you, set the permission, and monitor their contributions.
Besides, the platform helps companies to reduce customer support expenses because customers will be able to resolve any issues on their own using the knowledge base. That's the reason why Helpjuice is preferred by many companies from a wide range of industries. You can find some of their prominent customers, including Walmart, MoneyGram, Bench, BitPay, Gumroad, and Stanford University.
Pros:
Simple and easy-to-use interface
Easy to set up and manage
Unique customization tools
Powerful content editor
Third-party integrations like Slack, Zendesk, Salesforce, and so on
Con: No way to export or download PDF files
HelpJuice's pricing plans: Helpjuice offers 14-day free trial and four pricing packages
Starter ($120/ month): up to 4 users
Run-up ($200/ month): up to 16 users
Premium limited ($289/ month): up to 60 users
Premium unlimited ($499/ month): unlimited users
Zendesk
Zendesk is known as one of the best software for customer support management. However, it can handle much more than live chat and support tickets.
Zendesk also features a smooth knowledge management system called Zendesk Guide, which can be used to set up both private and public knowledge bases to service customers and employees.
This Guide module helps you build an online community, help center, and customer portal. You can direct FAQs and low-touch tickets to this portal, while your agents deal with high-value customers and leads. Besides, an AI Answered Bot can also direct queries to relevant articles or tutorials in your base, squeezing out more ROI (Return on Investment) off your content marketing budget.
Pros:
Built-in CRM such as HubSpot and Zoho CRM
Manage everything from one place
Over 100 out-of-the-box integrations with third-party apps
Multi-channel support: web, email, chat, social media
Robust reporting and advanced analytics
Con: Hard to learn for users who are not tech-savvy
Zendesk Guide's pricing plans: There are 3 pricing tiers in Zendesk Guide, which are:
Lite (free)
Professional ($15/ agent/ month)
Enterprise ($29/ agent/ month)
In addition, Zendesk has a pool of different products for you to choose from. For more pricing information, you can click here.
Zoho Wiki
Zoho is a popular platform for its affordable business tools. Similar to most of their software, Zoho Wiki is a knowledge management software with basic features. It has everything you need to build a wiki-style knowledge base.
The software allows users to generate three different wikis or information repositories, with each wiki having its own custom URL and unlimited pages. It provides business owners and entrepreneurs a ready-made platform that is designed for collaboration and content management.
Zoho Wiki is most suitable for creating private knowledge bases for small teams and businesses. Information security is an utmost concern, which is why Zoho Wiki lets you set permissions for each page and workspace. It is simple to assign which piece of information is confidential and which can be displayed to the public. Besides, it also allows you to assign multiple owners to share responsibility.
Pros:
Simple content management
Neat content categorization
User permission control
Trustworthy data security
Third-party integrations with many services, including many of the other Zoho products Awesome branding and customization features
Con: Limited features and functionality
Zoho Wiki's pricing plans: You can choose from these two following pricing plans:
Free plan: up to 3 users
Business plan ($3/ user/ month): unlimited workspace
WordPress
You might have known WordPress as a common content management system, but more than that, you can use WordPress to build any type of knowledge management systems as well.
WordPress gives you the freedom to choose from thousands of themes and plugins to set up a personalized knowledge base. For example, the KnowAll WordPress theme is designed with a sleeker front-end user experience and a more modern-looking knowledge base than their other themes.
Pros:
Cost-efficient. WordPress is free to use; you only have to pay for the domain name, web hosting, and themes
Thousands of theme designs. You can customize them to match your branding
Extend with plugins. You can include additional features like live chat and user registration systems to your knowledge base using plugins
In-depth analytics and reports. You can integrate Google Analytics with your knowledge base to collect detailed analytics or third-party plugins.
Supercharge SEO plugins. You can optimize each knowledge article to rank better on search engines.
Cons:
Difficult setup process for complete beginners
Maintenance. You're in charge of keeping the WordPress system, and plugins backed up and updates, as well as securing your website.
WordPress's pricing plans: It completely costs you nothing to download and use WordPress. However, you still need hosting, a theme, and a plugin to set up a knowledge base system. Below is a rough cost breakdown for a WordPress setup:
Domain name: $10
Kinsta hosting: $30/ month
KnowAll theme: $149
Heroic KB plugin: $129
Total: $318
Keep in mind that this is the initial cost only. Once your site is live, you'll have to pay for your web hosting plan for the monthly fee.
The bottom line
So, you've reached the end of this article. You can realize that knowledge management delivers tons of benefits that directly influence the experience of your customers, employees, and overall business.
If done well, knowledge management systems can give you happier customers, increased revenues, and decreased support costs. It is a challenging endeavor, we know, but it will offer huge dividends over time.
Magento Support
& Maintenance Services
Make sure your M2 store is not only in good shape but also thriving with a professional team yet at an affordable price.
Get Started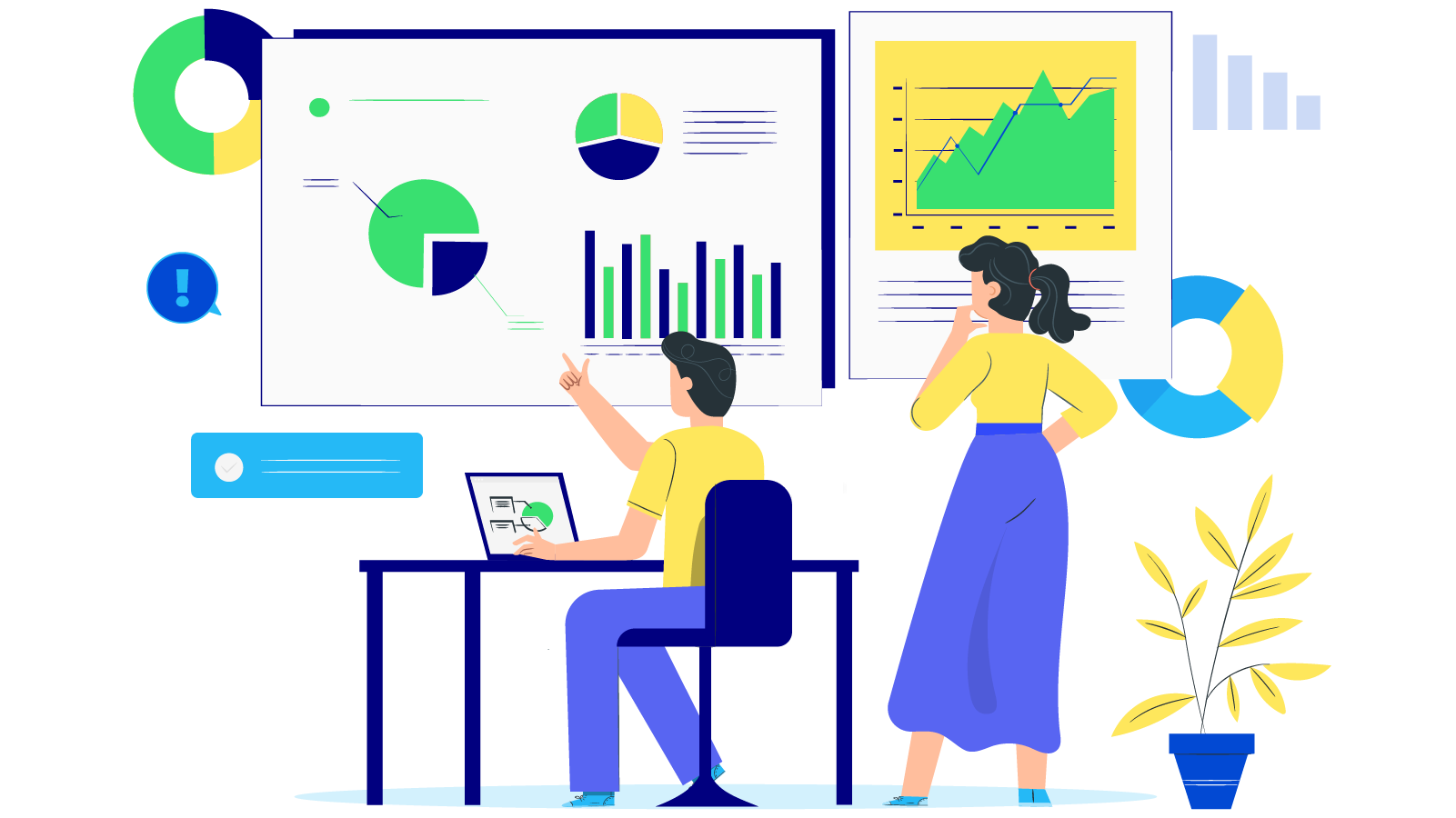 New Posts


Subscribe
Stay in the know
Get special offers on the latest news from Mageplaza.
Earn $10 in reward now!