Mailchimp Reviews: Is This Email Giant Your Best Choice?
The Most Popular Extension Builder for

Magento 2
With a big catalog of 224+ extensions for your online store
As a business owner or marketer, learning how to master email marketing is essential. And a critical part of making this happen is to invest in an excellent email service provider (ESP).
Many businesses have actually adopted Mailchimp as their ESP of choice, which is especially prominent in the startup world.
However, is there any good reason why it's so popular?
We were curious to explore what made Mailchimp tick, so we decided to get to know and give it a spin.
And, here's what we are going to be covering in our Mailchimp review. Let's dive right into it!
Table of contents
What is Mailchimp?
Around two decades ago, Ben Chestnut and Dan Kurzius established a web design agency called the RocketScience Group. Their emphasis was on big corporate clients, but on the side, they started a delightful email marketing service for small businesses.
Mailchimp was initially designed as an alternative to the oversized and expensive email software of the early 2000s. Since then, Mailchimp has become one of the largest all-in-one marketing platforms that help users manage and talk to their customers, clients, and other interested parties. The company has empowered millions of customers worldwide to start and grow their businesses with their inspiring content, smart marketing technology, and award-winning support.
Mailchimp is no longer just an email marketing tool - over the past couple of years, the company has developed a number of new functionalities and channels, including:
Marketing CRM
Social posting digital ads
Shoppable landing pages
Websites
Postcards
Smart content tools
Advanced automation
Mailchimp is a web-based app that works in most web browsers, meaning that users don't need to download or install any software on your device. To make sure Mailchimp works appropriately, users should enable cookies, pop-ups, and JavaScript.
What we highly appreciate is that, despite its size and reputation, Mailchimp does not rest on its laurels. Instead, it continues to iterate on its different services to make them both more friendly and versatile.
How does Mailchimp work?
Mailchimp is a free tool (that will cost money once your subscriber list grows larger), in which you can create, send, and manage newsletters. Before jumping into how Mailchimp works, let's define a few terms:
Subscriber - someone that has said "yes" to receive emails from you. This is generally done if they buy a product from your online store or sign up for your list from a form on.

Mailing list - the place where subscriber email addresses are stored. You can think of it as a group of people who have opted into getting emails from you.

Newsletter - a type of email you send from Mailchimp to your list. Newsletters can be either automation or campaigns.
Mailchimp works by allowing you to send unlimited newsletters to unlimited subscribers, which is helpful because other email providers like Gmail or Hotmail limit the number of people you can send emails to at any given time (generally about 20 people).
Basically, to get started with Mailchimp, you should go through the following 5 steps:
#1. Create your account
#2. Set up your account
#3. Customize your signup form
#4. Generate a campaign
#5. View the campaign reports
For more detailed information and guidelines, you can read here.
To be honest, how can you send emails with Mailchimp? You create what's called a campaign or automation - you start a new email, give it a design, enter what content you want it to have, and send it out.
Campaigns in Mailchimp are sent out at a specific time. Meanwhile, automations are sent out automatically based on specific triggers - such as, someone buys an item from your store (and triggers a receipt), or signs up for your list (and triggers a welcome email), or fills in an online survey (and triggers free bonus for getting it done).
Mailchimp also allows you to do a lot of other cool stuff, including creating ads on Google, Facebook, and Instagram, making your own customized landing pages, or creating RSS-to-email automated campaigns (which are sent every time you publish something new on your website).
What makes Mailchimp unique?
Many features might make you choose Mailchimp over other competitors. Some of them include:
Advanced segmentation
One of the best parts about Mailchimp is its advanced segmentation, which is a fancy way of sending a specific email to specific people at a particular time. This feature can be built using purchase history, website movements, and so on, which allows marketers to send their campaigns to target subscribers more precisely.
This comes in handy, especially if you want to do things like:
Only send newsletters to people who have not purchased your product/ service yet
Send newsletters to people who want a particular content upgrade you've offered
Send newsletters to people who want to be notified when you publish a new blog post.
Social media ads
You can run social media ads straight from the dashboard of Mailchimp, which is a big plus. Besides, you can run Google retargeting ads as well.
You can choose to target people on your lists through these ads or find "lookalike" audiences, with similar characteristics, on social media platforms to expand your reach.
Multivariate testing
Multivariate testing is quite similar to split testing, but instead of testing one aspect only, you can test up to four (headlines, from names, email content, and send times).
Just like split testing, you set the condition that enables Mailchimp to pick the best version. While this feature is cool, remember that you need a significant sample size to get statistically valid results.
Unless you get several thousand subscribers (at a minimum), this won't be helpful.
Pre-made campaign templates and email designer
Mailchimp offers a wide selection of ready-to-use templates to get business owners as you started. You just need to pick one, add your campaign message, and customize it by changing colors.
To make everything simple, Mailchimp lets you drag and drop photos and content write-ups so they'll be placed where you want them to be. You'll be able to edit and resize photos with the use of built-in tools.
Once you're done with the customized campaign, you can run a test campaign to your mobile devices to see how it would look like before making the actual contribution.
Merge tags
Whenever you collect personal information from your subscribers, each information will have a unique label, and that is called the merge tag.
Merge tags are super helpful if you are to send, let's say, a thousand emails to a thousand subscribers. But these emails need personalizing - to contain each and every subscriber's name and email address. With the use of merge tags, it's going to be easy.
You just need to include the right merge tag in the campaign to be sent. Then, Mailchimp will work to replace those merge tags with stored content.
Email distribution by time zone
The use of Mailchimp is also available if you want to expand your business on a global scale in seconds. That means, your target audience may be living in different countries with different time zones.
With the Timewarp feature, you can send your campaigns during the time when your subscribers are awake. You can set a schedule when your campaign should go out at the same time but in different time zones.
This feature makes it much easier to maximize your open and click-through rates.
Comparative data report
After a specific period, you'll want to know how to improve your campaigns by collecting comparative reports. While comparing, you can analyze each campaign's performance quickly.
If you do the manual exporting and combing all the reports, it will take a lot of time. Therefore, Mailchimp decided to include this outstanding feature. You just need to find the campaigns whose performance you'd like to see and have these compared with each other.
Mailchimp review
Mailchimp main features
Mailchimp's features are universally available to paying users, whether they have 100 subscribers or 10,000. Even users on the Free plan can get access to the majority of the program's features.
Below are the highlights:
Multi-user accounts. Mailchimp supports multiple-user accounts with distinct logins and permissions (admin, owner, manager, author, and viewer).

Mandrill. This is a transactional email API, which is designed to give your E-commerce communications a more personal touch. It is data-driven, so you can use this to interact with customers about their activity on our web store and build healthy relationships.

Custom forms. Mailchimp offers easy-to-create custom sign-up forms for permission-based email marketing lists. These can integrate well with both your company website and Facebook page.

Automation. As mentioned earlier, automation runs campaigns by using a set of triggers and responses. You will probably want to tweak them for optimal effect, but Mailchimp provides a large number of preset scripts to get you started.

Geolocation. The platform records subscribers' locations, letting you segment your lists and target them in specific geographic areas.

Social sharing. You can connect your Facebook and Twitter accounts to Mailchimp, so your campaigns will be automatically posted on these channels. Then, you are able to track your performance on different networking sites.
Pros and cons of using Mailchimp
Undoubtedly, Mailchimp offers a lot of exclusive services and has attracted a significant number of users. Still, there's always room for improvement.
Let's look at the benefits and drawbacks of using Mailchimp in this section:
Mailchimp pros:
Mailchimp is totally free for beginners and includes almost all of their features. It only costs money when you hit 2,000 subscribers.

It is seriously easy to use. Their signup forms, templates, automation, and integrations require very little work to use.

Mailchimp connects with integrations (especially E-commerce) without requiring Zapier or other third-party connection services.

Mailchimp offers optimized templates for mobile, which allow your customers to access the content on whatever device they're using.

It has a live built-in previewer that enables you to see what your email will look like on PCs, laptops, and smartphones prior to sending it.
Mailchimp cons:
Mailchimp is not an ideal option for the business model that includes affiliate marketing. Affiliate marketing is meant to be inconspicuous and based on trust and recommendations, while Mailchimp will stop any email that it believes to contain blacklisted links.

For pay-as-you-go plans, if you cancel your account, or Mailchimp shuts you down for spamming, they won't give your refunds for unused credits.
Customer support review
Mailchimp's customer service system is pretty extensive. Below are some support resources that Mailchimp offers:
Live chat. Generally available from Monday to Friday (8 AM-6 PM EST). You can chat with their support team in English or Spanish for urgent needs.

Email support. You can reach their support 24/7. However, for the Free plan, email support is only free for the first 30 days.

Phone support. This support type is only available in the Premium plan.

Social media support. Mailchimp actively manages its Facebook page and Twitter account. Their support team usually answers customer inquiries on these sites within a couple of minutes or hours.

Searchable knowledge. Mailchimp's tutorials and user guides have been recently redesigned to make them easily searchable across a wide array of devices. Visitors can specify the information type by using one of four categories: "Quick Answers," "Need Help Getting Started?" "Glossary," and "Video Tutorials."
Integrations and Add-ons review
There are hundreds of integrations and add-ons that Mailchimp offers. You can filter by category or directly search for the app by name. Integrations include payments, marketing, loyalty, social media, E-commerce, content, and many more.
Below are some common options for you:
Google Analytics. You can entirely add conversion tracking in your Google Analytics account to track from your Mailchimp email clicks to purchases that your readers made.

Zendesk. If you offer your customers support through Zendesk, you can track support tickets and manage subscriptions. Mailchimp offers two add-ons.

CRM integrations. Mailchimp provides different integration options for several popular CRMs, including Square, Zapier, and LiveChat.

Eventbrite. The Mailchimp Sync for Eventbrite lets you enhance event management capabilities using Mailchimp's built-in tools. You can target event invitations to subscribers in select geographic locations or personalize invitations and follow-ups.

ClickTale. You can also use ClickTale to see subscriber behavior from your email to your website, gaining further insight to customize your campaign.

E-commerce. Mailchimp integrates well with many E-commerce stores, including Shopify, BigCommerce, Magento, and WooCommerce.
Due to the integral connection between email marketing and social media, it's necessary to look at specific social media integrations of Mailchimp.
Organic social posting. This feature is available with all plans, which allows you to post to Facebook, Instagram, and Twitter.

Social post scheduling. From the Standard plan, you can schedule and manage your posts ahead of time. This new feature provides a content studio with images and design tools, in-depth reporting, and scheduling up to three months ahead of time.
Magento Integration Service
by Mageplaza
Connect Magento store with other apps instantly with experts' help
Learn more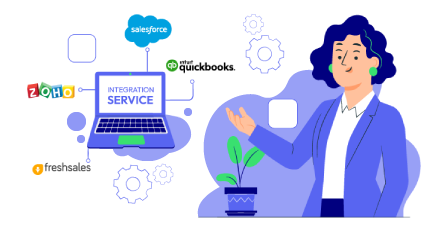 Security review
With millions of users, Mailchimp takes security and privacy seriously. The platform has message transfer agents (MTAs) located in data centers throughout the United States, and both physical and electronic safeguards protect these centers. With DDoS mitigation in place at all of its data centers and even an "in case of a nuclear attack on the data center" continuity of service plan, Mailchimp seems unlikely to be caught off guard.
In addition, Mailchimp has a dedicated internal security team that tests and monitors vulnerabilities. Mailchimp also offers different resources to better understand email security, including a downloadable Email Security Guide. Furthermore, the company supports Google Authenticator, a free and optional add-on that provides users with two-factor authentication (2FA) when signing into Mailchimp.
Mailchimp also takes a robust anti-spam stance. As with any respectable ESP, its terms of use ban users from sending emails that violate the CAN-SPAM Act. Moreover, Mailchimp requires you to notify it about the origins of your contact list and include an unsubscribe link in your email content.
For more security information about Mailchimp, you can read here.
Mailchimp's pricing plans
Mailchimp offers a bunch of different pricing options. It can actually be a little bit confusing, so make sure that you read carefully before deciding. Let's take a look at all pricing plans of Mailchimp below:
The Free plan:
2,000 contacts
10,000 monthly email sends
7 marketing channels
Basic templates
Marketing CRM
Custom domains
Basic segmentation
Surveys
Websites
The Essentials plan: starts at $9.99/ month, including everything in Free, plus:
A maximum of 50,000 contacts
Up to 500,000 monthly emails
All email templates
A/B testing
Multi-step automations
Custom branding
24/7 award-winning support
The Standard plan: starts at $14.99/ month, including everything in Essentials, plus:
A maximum of 100,000 contacts
Up to 1.2 million monthly emails
Custom Journey Builder and Branching Points (Beta)
Retargeting ads
Advanced audience insights
Custom templates
Behavioral targeting
The Premium plan: starts at $299/ month, including everything in Standard, plus:
A maximum of 200,000 contacts
Up to 3 million monthly emails
Advanced segmentation
Multivariate testing
Unlimited seats and role-based access
Phone access
Who should consider Mailchimp?
An in-house email list is considered one of your business's most valuable marketing assets. It is a surefire way you can keep in touch with people who want to know about your business. No matter how third parties such as Google and Facebook change the rules of the game, your list is yours and you can reach the clients on it.
And the best part? You can start building your list any time, even before you open for business.
Mailchimp is ideal for enterprises starting a list, or who have fewer than 2,000 subscribers and send up to 12,000 emails per month. This can keep their account in the bounds of Mailchimp's Free plan.
In addition, Mailchimp is suitable for:
Website owners that wish to build a community
Shop owners that want to keep current customers and attract new ones
Online marketers handling different websites
Bloggers that want to drive qualified traffic
Business owners that want to widen the brand's client base
Mailchimp also offers other attractive plans in case your business grows faster and larger.
Alternatives to Mailchimp
Should Mailchimp become the email marketing platform for your business?
Although Mailchimp is one of the largest (and most well-known!) email marketing platforms around, it doesn't mean the company doesn't have any competitors. It does, and depending on your business circumstance, a Mailchimp competitor might be a better fit for you. Talking about the possible switching to another email service provider, you may want to export campaign from Mailchimp and take it with you to save your progress.
Below are three alternatives to Mailchimp that you might want to look into and consider:
Mailchimp vs. Avada
Both Mailchimp and Avada are the leading giants in the world of email marketing. With the lightnig-fast development speed and dynamic adaption to innovations and market demand, Avada soon eliminates all the burdens of users about an out-of-date and ineffective email campaign by providing intuitive email marketing solutions.
The ease of use and viability enable users to leverage Avada Email Marketing at its best. Through the automated email series to dive into any customers' touchpoint or eye-catching pre-made templates, you can create a different vibe for your email marketing that is not pushy and boring but friendly, relevant, and persuasive.
Why choose Mailchimp over Avada?
You want a free account with up to 2,000 subscribers
You want analytics tools and E-commerce integrations
You want newsletter software that is easy and fast
You want native surveys and polls
You want time-zone-based sending and sending delays
Why choose Avada over Mailchimp?
You want five-star dedicated support
You want email marketing integration via one-click
You want simple drag and drop editor
You want advanced segmentation to personalize customer experience
You want more pre-made stunning templates for various types of businesses
Mailchimp vs. Constant Contact
Both Mailchimp and Constant Contact are unified marketing platforms. Constant Contact is a powerful email marketing solution with multiple ways to upload contacts. Its marketing automation allows you to send a series of targeted emails you can personalize.
Although it doesn't attract as many users as Mailchimp, it still provides excellent features, such as event registration to drive attendance to your events and conferences.
Why choose Mailchimp over Constant Contact?
You want to experience A/B testing and automation easily and quickly
You want excellent deliverability and meaningful stats
You want to start from the Free plan
Why choose Constant Contact over Mailchimp?
You want more customer support options
You want to pay someone to design email templates for you
You are stuck in a Microsoft world - Constant Contact integrates with Outlook
Mailchimp vs. Klaviyo
While Mailchimp has been around since 2001, Klaviyo was established in 2012 and has been using its youthful energy to shake up the email marketing world with a fresh and E-commerce-centric approach.
Klaviyo's strongest points are its incredibly flexible automated flows and its deep integration with Shopify. They allow you to utilize data from your E-commerce site to connect with your customers along their journey in a uniquely profound way.
Why choose Mailchimp over Klaviyo?
You want to start the Free plan with 2,000 subscribers and 12,000 emails per month
You want a simple and straightforward user experience
You have a low-mid range budget
Why choose Klaviyo over Mailchimp?
You want dynamic content and more templates
You want deep integration with Shopify
You want a wide range of support at the free tier level
The bottom line
Mailchimp, by itself, is a reliable email service provider, which offers all the basics you need to add email marketing to your business. And, if you are new to the email marketing game, its Free plan does make a compelling argument for you to try.
We hope you've got a lot from our Mailchimp review. In case we have left anything out, please let us know! We're always willing to hear from you!
Haley is a content creator at Mageplaza. When not working, she spends time on travel adventures, books, and food tasting. As growing up, she wants to read, learn, and experience more things to adapt herself to this ever-changing world.
Website Support
& Maintenance Services
Make sure your store is not only in good shape but also thriving with a professional team yet at an affordable price.
Get Started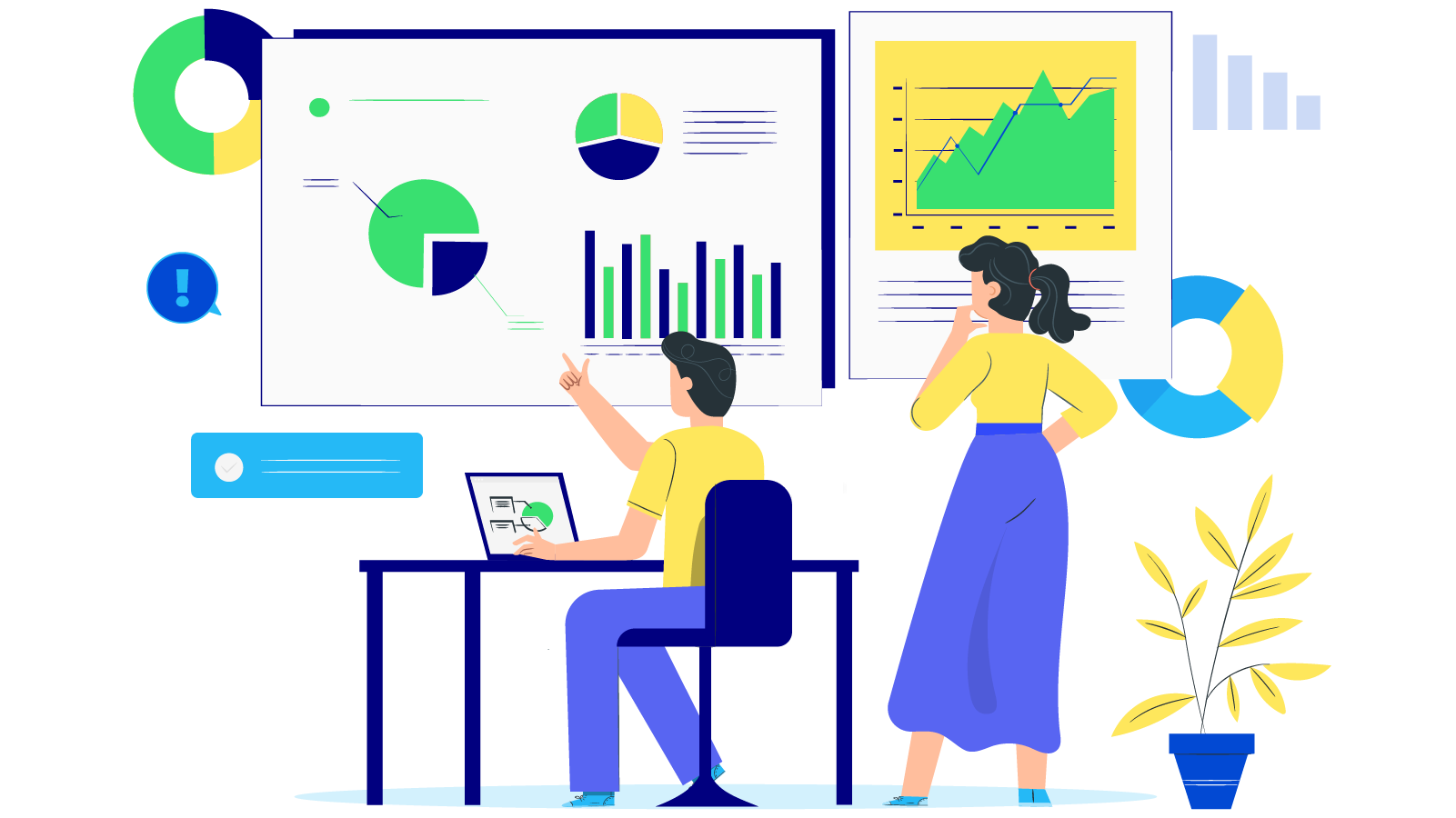 New Posts



Subscribe
Stay in the know
Get special offers on the latest news from Mageplaza.
Earn $10 in reward now!