How to synchronize Magento 2 data by Zoho CRM extension?
The Most Popular Extension Builder for

Magento 2
With a big catalog of 224+ extensions for your online store
If you are using Zoho CRM and would want to synchronize your Magento data into that platform, then you found the right documents here. Since Magento default do not support integration to third party module/system, an extension is needed in this case. We are delighted to introduce an ultimate integration tool for Magento 2 websites in this blog. Let's see how Zoho CRM Integration helps you with synchronizing a complex amount of data.
Main Contents
What is Zoho CRM?
First of all, if you are searching for this post, you may properly know what is Zoho CRM basically. CRM is a shortcut of Customer Relationship Management - a type of software used in e-commerce business. It is mostly used to build and maintain strong relationships with customers by utilizing the Leads, Prospects and Client data.
How can it do that? CRM system supports such purpose by boosting the efficiency and effectiveness in tracking, collecting, measuring, communicating and strengthen such customer relations.
Who needs Zoho CRM Integration with Magento 2?
Whether you're a small business, an entrepreneur, or a large enterprise, Zoho CRM does work well with all the business types. The system can make daily business activities automatically, track sales, and engage customers in different platforms. Whileas, Zoho CRM mobile platform lets you take CRM on location so the updates are on real-time, and gain more deals even when you are on the go.
For the websites using third-party applications such as Microsoft Outlook, MailChimp, QuickBooks, ConstantConnect and Google Apps, you can also extend the CRM functionality by integrating it with these apps. Also, Zoho can be compatible with cloud-based connectors like OneSaas and CloudWork. Hence it is easy to work well together to ensure your website can run properly and smoothly.
Highlight features of Zoho CRM module
Automatically synchronize with Cron
Using Zoho CRM extension, the synchronizing process between Magento and Zoho system will become automatically with the support of cron job. From the backend, the cron schedule can be flexibly set by minutes, hours, daily, weekly, or monthly based on the synchronized Magento objects.
This automatically process would help admins save a great amount of time, which used to be spent on adding data on Zoho CRM manually. As a result, the workload of store admins can be reduced significantly.
Synchronize products to Zoho CRM automatically
Zoho CRM module allows store owners to synchronize different products without worrying about their types.
Simple products
Virtual products
Downloadable products
Configurable products
Grouped products
Bundle products
If there are any changes, for example, when you create, edit or delete a product, all information of that product including general info, price, stock info will be synced and updated into Zoho CRM Products automatically. Consequently, the Products module can be used effectively according to the department process by both sales and purchasing departments.
Synchronize orders & invoices to Zoho CRM automatically
Orders and Invoices' information in Magento panel will be auto -sync to Zoho CRM modules as Purchase Orders and Invoices. The data will be synced along with Order information using a user-friendly interface; this would help admins easier to follow.
In order to take good care of customers, purchase and invoice information plays a critical role in every store. Zoho CRM for Magento 2 will help store owners to process and manage customers' orders simply and effectively.
Manage Zoho campaigns with Shopping Cart Rules
Magento 2 Shopping Cart Rule is considered a basic factor in creating promotion campaigns for stores. The Zoho CRM module allows store admins to manage different promotions as well as campaigns through synchronization. With Zoho Campaigns, you will have the ability to plan, execute, and monitor campaigns in a logical and organized way.
Define success metrics for the campaign
Link directly to the leads and contacts to measure campaign effectiveness
A sample campaign can be tested on a customer data subset
Content from previous marketing campaigns is stored and can be reused
Track sales force closures which are directly related to campaigns.
Auto-sync customer data to Zoho CRM
Whenever a new account is created by a customer on your Magento store, the information which that customer used to sign up will be saved into the managing customer board. After that, the Zoho CRM module will create and update the customer profile automatically. This information will be included in both Zoho CRM Leads, Accounts, and Contacts. These three modules are different in profile information amount and usage purposes.
In detail, Leads are the unprocessed data about different individuals who might be interested in your store. This plays an essential role in the Sales & Marketing department of your organization and can be used to identify customers who are potential. Therefore, collecting and managing leads are the initial stages of the sales process.
Beside Leads, Contact is also the most valuable information for acquiring customers in B2C businesses, as it supports store effectively in email marketing campaigns. With B2B business, Accounts are really becoming helpful. This is because an account can represent a Company or a Department which your company is doing business with or planning to do business with in the future. An account includes the address of the company, the number of staff, annual revenue, and other information.
Easily manage mapping fields
Zoho CRM module enables connecting your Magento attributes with Zoho custom fields in order to transfer and update data automatically. From the Admin backend, different Magento fields can be selected to synchronize to various fields in Zoho CRM. It means that you can synchronize one Magento field to multiple Zoho CRM fields. For instance, when a customer updates his/ her phone number, that details will be updated in Leads, Contacts, and Accounts at the same time.
This supports recording and updating details of different sections in Zoho effectively and uniformly, which helps different departments work together more smoothly.
Track synchronized date via queue report
All data which is auto-synchronized between Magento 2 store and Zoho CRM can be tracked easily with Zoho CRM Sync module. Store admins can control the situation with ease with Queue Report. All necessary information which is listed below will be included in the report of each rule.
Pending Requests
Total Objects
Total Requests
ID
Objects
Status
Creation Time
Detailed functions of Zoho CRM module
For store admins
General Configuration
Enable/ Disable the module
To connect to Magento, enter the ID which is in Zoho CRM into the Client ID field
Enter the Client Secret which is in Zoho CRM
Check the connection with Zoho CRM by getting the Access Token button
Queue Schedule
Set the delete Queue Log time by days
Set the schedule to synchronize data from Magento to Zoho
Set how many objects will be sent to Zoho per time
Manage Sync Rules
Add data to queue through the grid
Allow adding new, view or edit rule
Choose Magento Object to recover Magento data which is sent to Zoho
Choose the Zoho module according to the selected Magento Object
Choose the website where Magento Object data is sent to the Zoho Module.
Enter the fields of a magento object defined as the fields of a Zoho module.
Control situation of a rule running with Queue Report
Final thoughts
In conclusion, Magento 2 Zoho CRM is a great solution ì you are looking for a tool to sync Magento data (Customers, Subscribers, Sales, Invoices, Products) to Zoho CRM so that stores can better maintain the customer relationship and organize business successfully.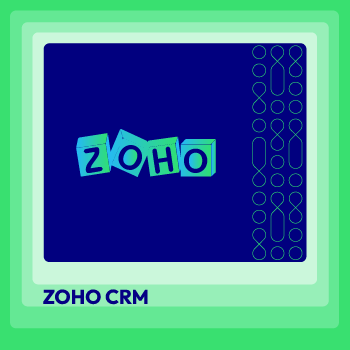 Zoho CRM Integration for Magento 2
A professional way to manage customer relationships and organize business effectively
Learn more

Sam is the CEO and Founder of Mageplaza, pursuing a simple and healthy lifestyle. He is a friend, a husband, and a father to two children. As a trainer and an aspiring influencer, he is also a big fan of sports and travel. Sam is exceptionally knowledgeable about e-commerce, especially Magento and Shopify, with 10 years of experience in the field.
Website Support
& Maintenance Services
Make sure your store is not only in good shape but also thriving with a professional team yet at an affordable price.
Get Started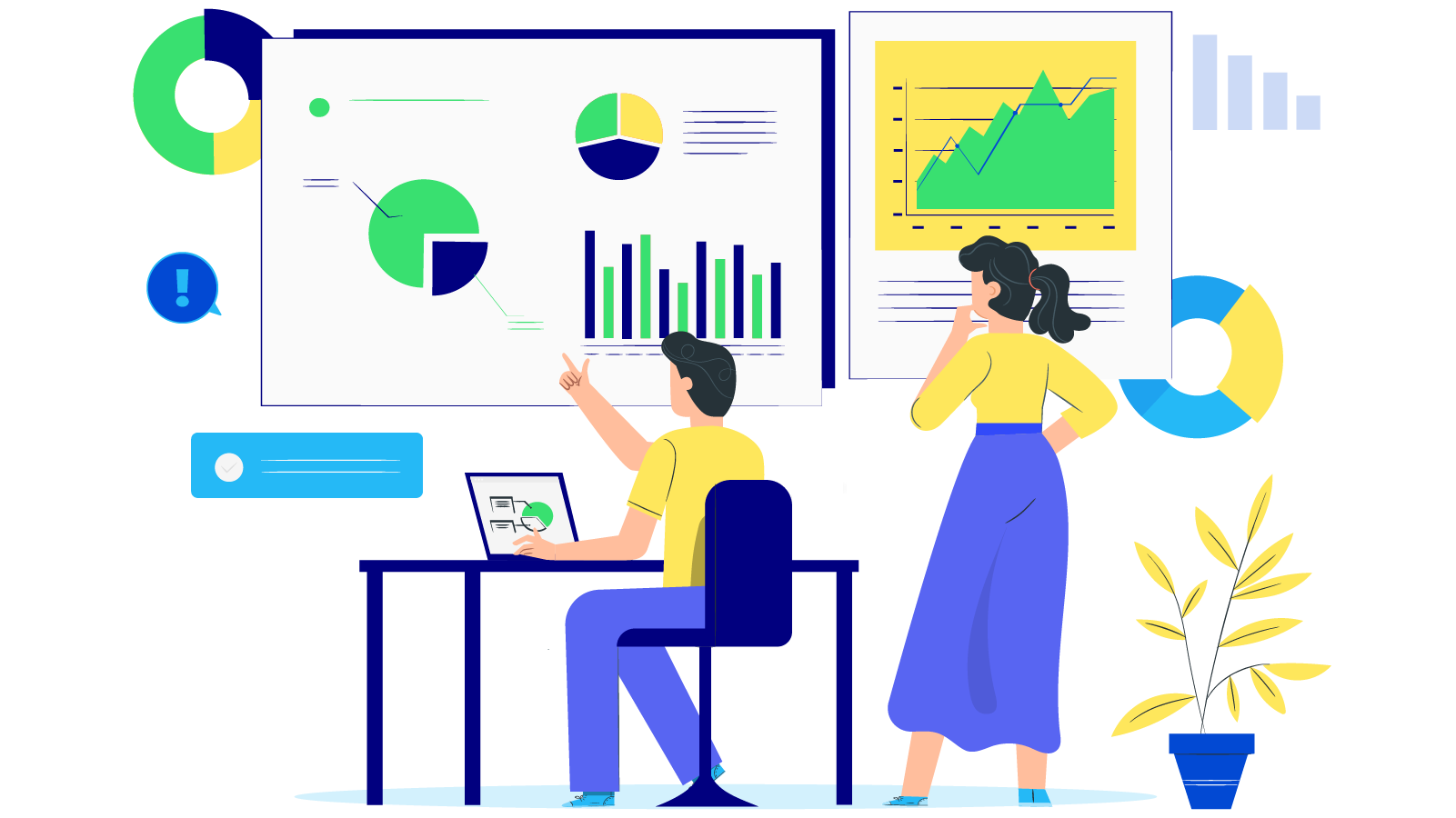 New Posts



Subscribe
Stay in the know
Get special offers on the latest news from Mageplaza.
Earn $10 in reward now!