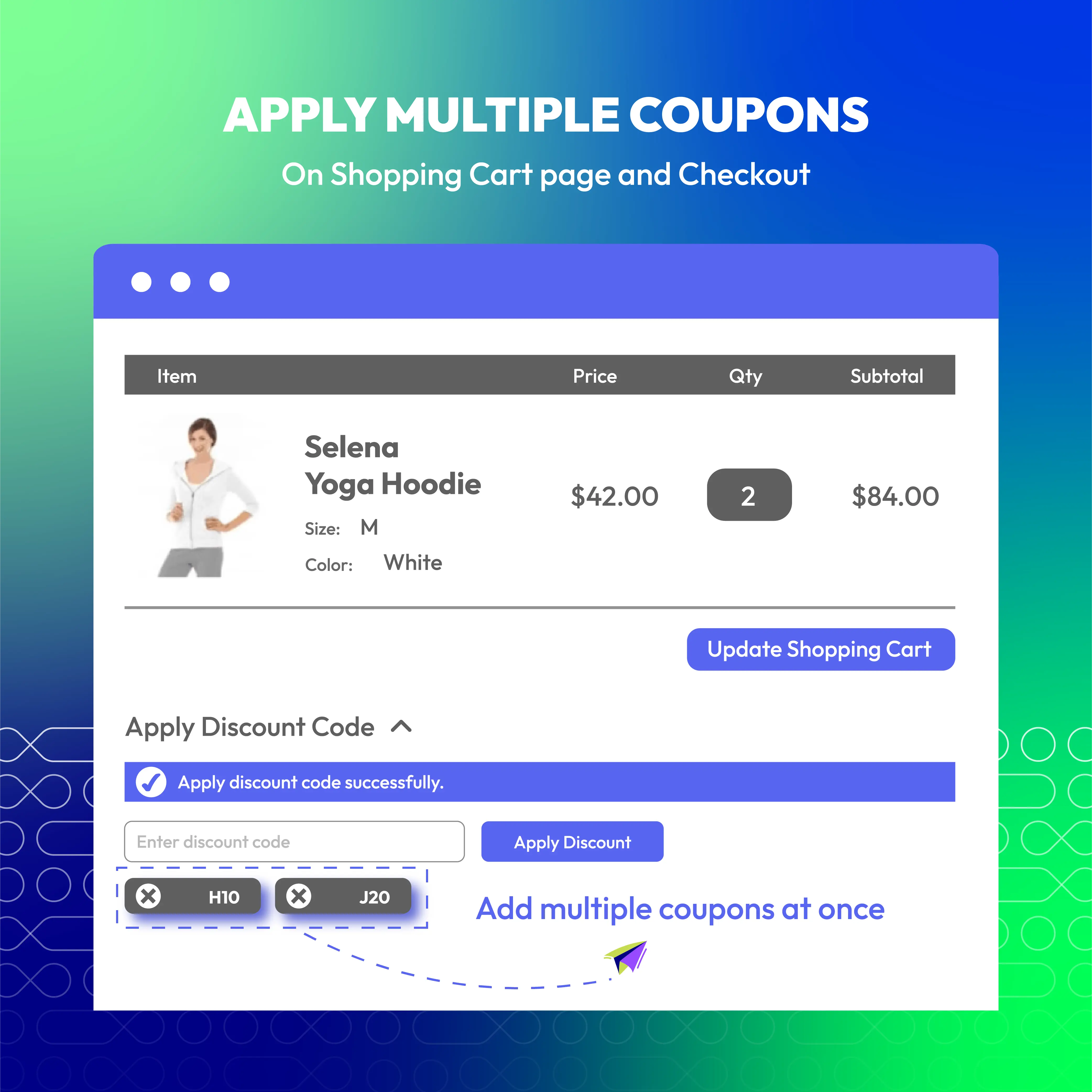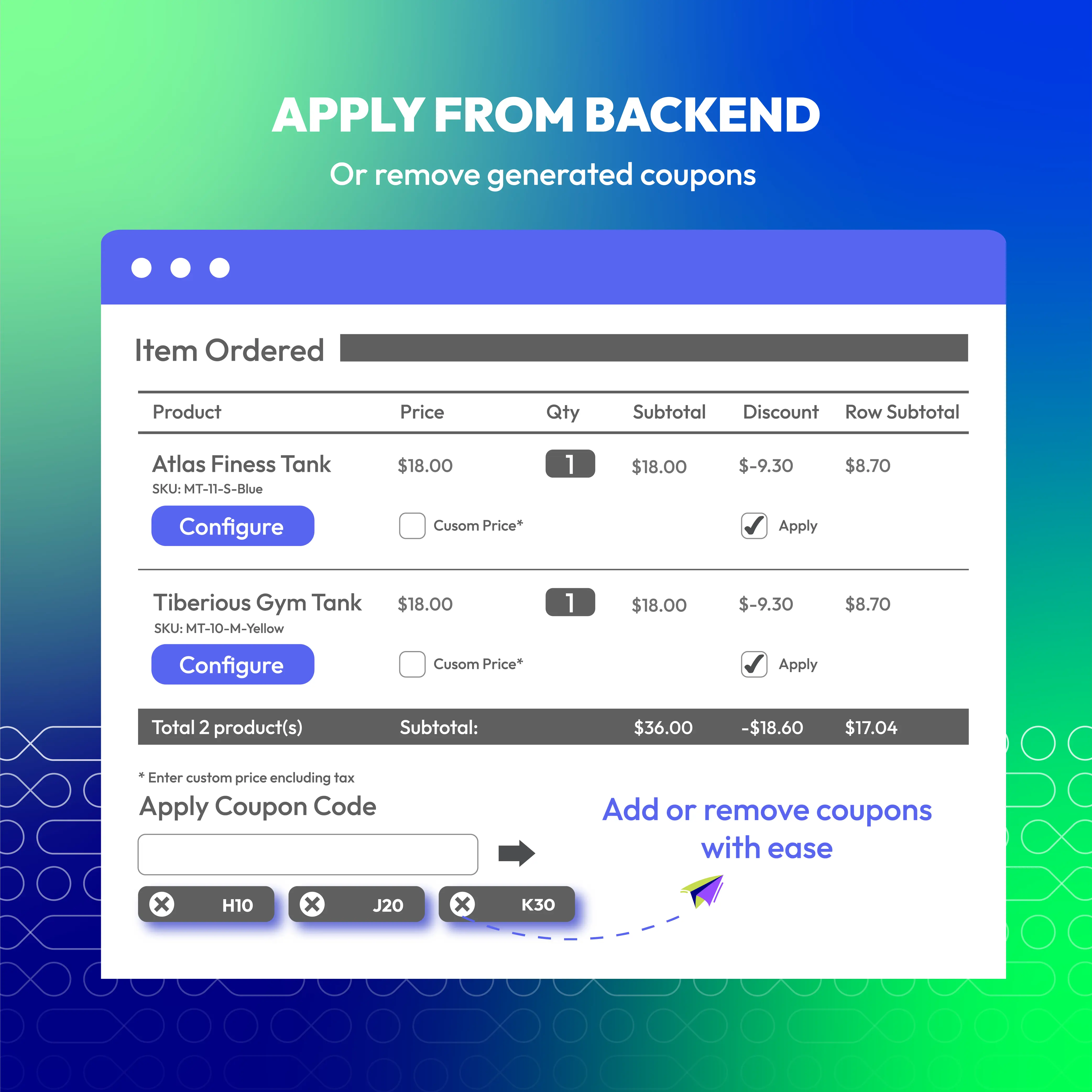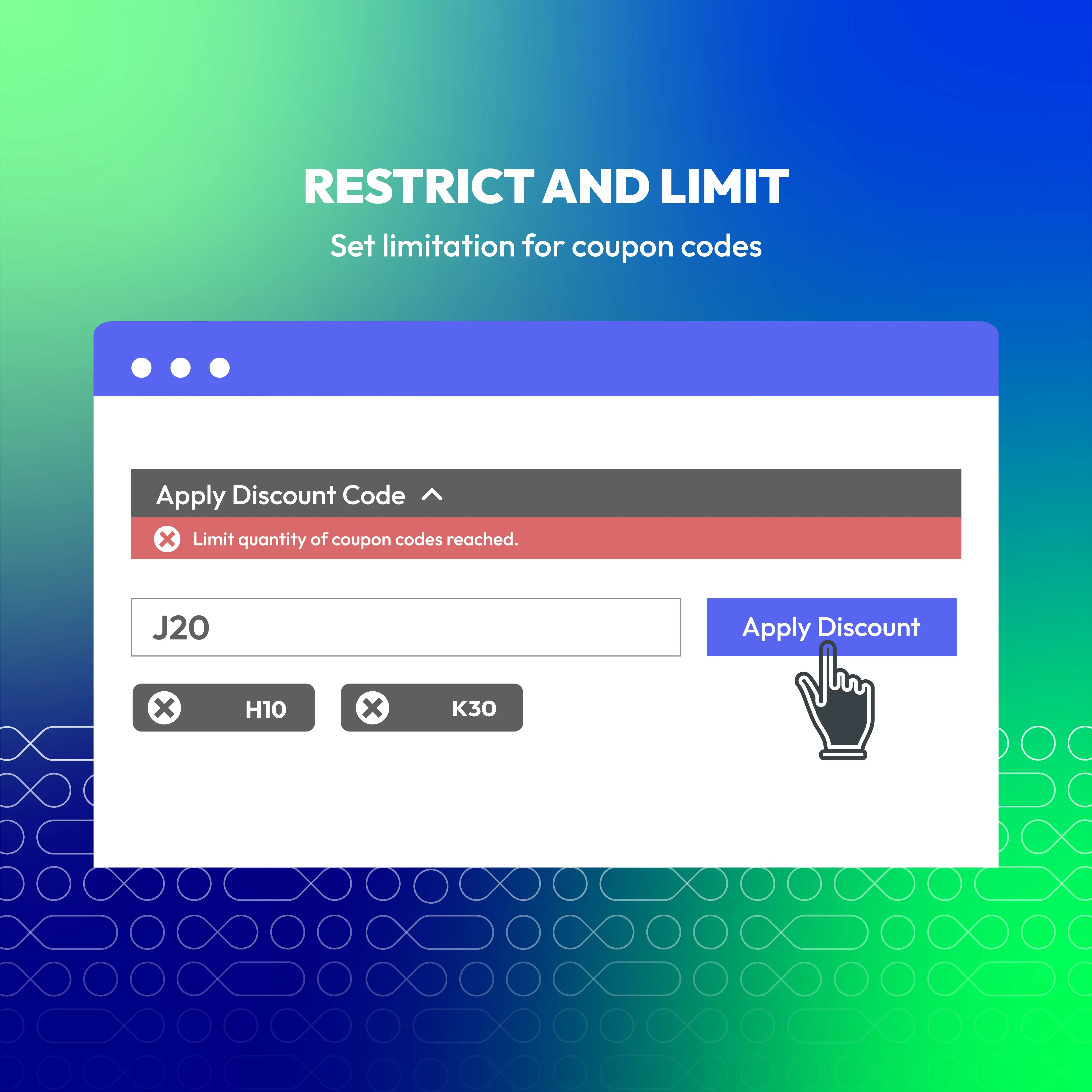 60-day Money Back
Frequent Update
365-day Support
Magento 2 Multiple Coupons extension
v4.1.4
Magento 2 Multiple Coupons is the supportive extension to help customers to add various coupons in one order. This way helps shoppers to gain more chances with better prices while stores can increase conversion rate and boost sales significantly.

CE/EE/B2B/Cloud/ Adobe Commerce 2.2.x, 2.3.x, 2.4.x
Chat now
Problems
Customers can not take advantages of several coupons for one purchase, abandon their current carts quickly. A customer has collected several coupons and he would like to use some of them for his cart in one purchase. He would like to gain more benefits for one order via many coupons. However, he is forced to use only one, and to use another one he has to open another cart. As a consequence, he will easily leave the current shopping and have a bad view of the store.
Online stores would like motivate customers to increase sales. With the aim to increase conversion rate, store owners generate various discount coupons, and wish that they can be applied in one time for one cart to motivate the shopper to make the purchase decision quickly. In Magento 2 default, it is limited that a cart is allowed to apply only one coupon code. If a customer has two coupons, he has to make two separate orders, which makes both customers and store owners feel inconvenient.
Solutions
Improve customer experience during shopping
Allows several discount codes for one cart
Test campaign efficiency
Multiple Coupons for store admins
Generate coupon from Cart Price Rules
Set fixed or percent discount coupons
Enable/ Disable the extension
Select pages to apply: Shopping Cart page, Checkout page, Admin Order page
Set limitation for coupon quantity
Set one or several unique coupon codes
Ajax technology when applying or removing coupons
Multiple Coupons for customers
Able to use several coupons for better discount in an order
Able to remove any applied coupons easily
Be allowed to apply coupons only until a limited quantity
A customer who applies the unique coupon is not allowed to add other ones
More chances to get a shopping cart with a better price
Have better shopping experience
Why choose Mageplaza Magento 2 Multiple Coupons
Mageplaza provides consistent and customer-centric extensions for your Magento 2 store.
We don't sell products for one time. We provide lifetime solutions which help our customers thrive with their businesses.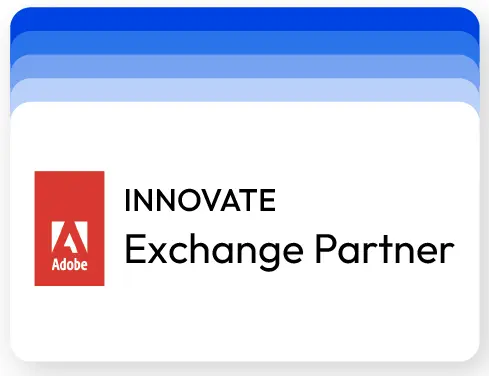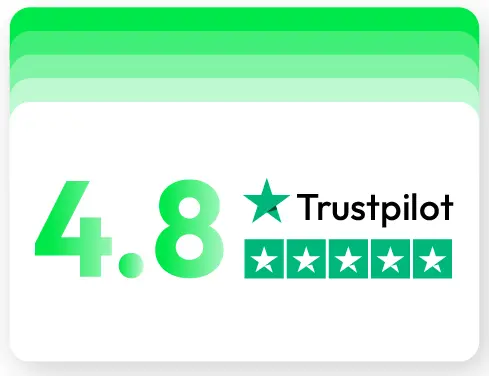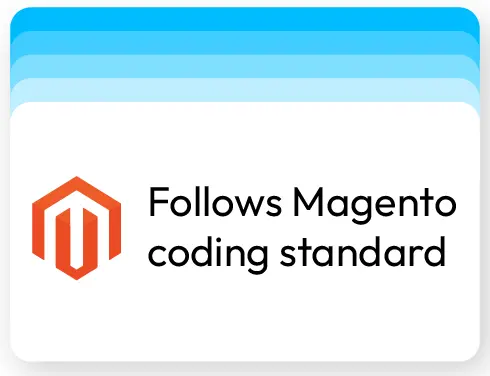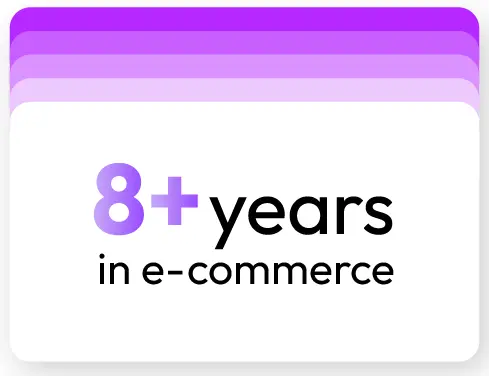 60-day Money Back
Extensive 60-day money-back period. You love it or get a full refund no questions asked.
Extensive Support Timeframe
Mageplaza provides support 16 hrs/day, 5.5 days/week to guarantee the seamless operation of our extensions on your store.
Install via Composer
Simple installation via composer helps you save time and eliminates technical issues during future updates.
Frequent Updates
Intensive update roadmaps ensure great performance, bug-free, highly compatible, and innovative extensions.