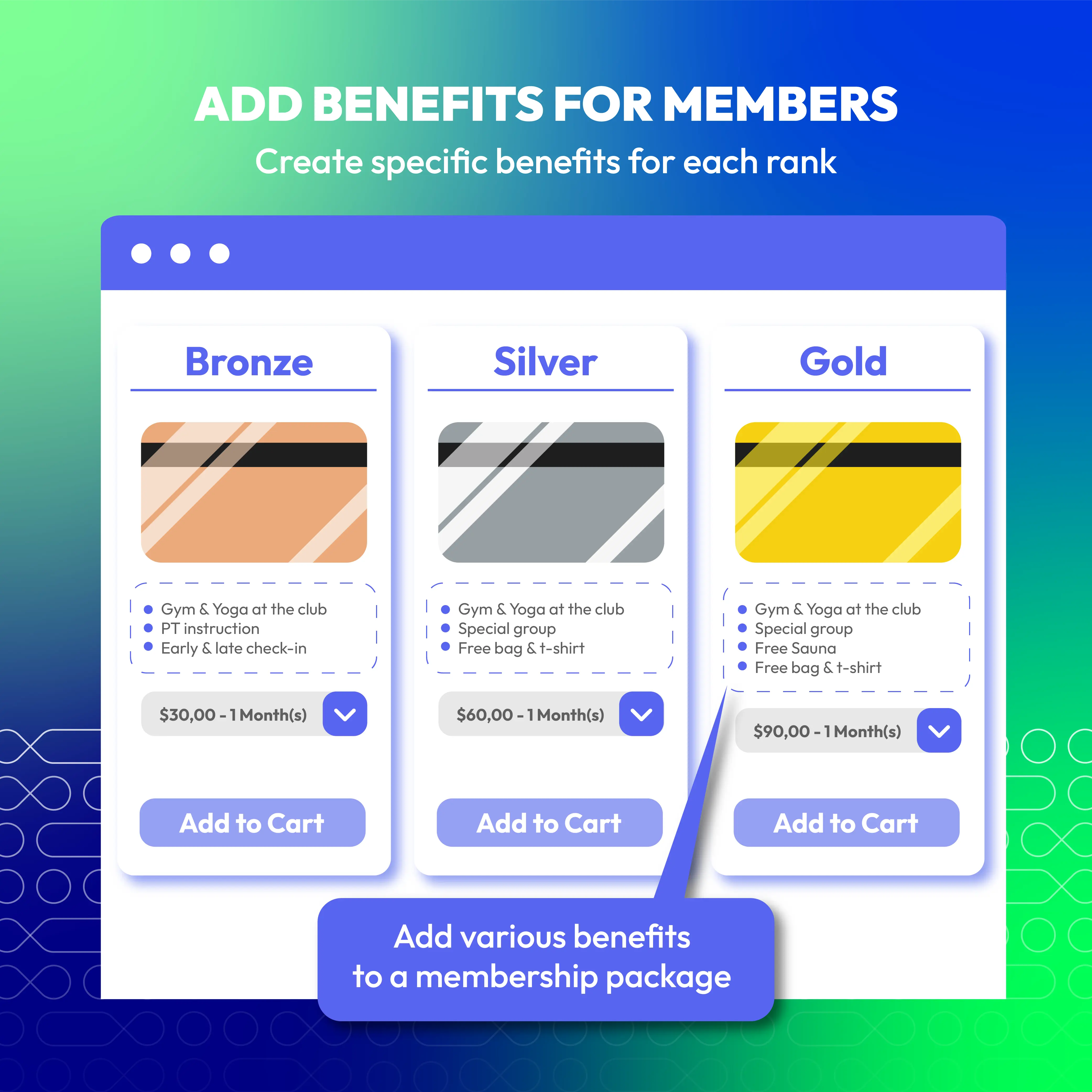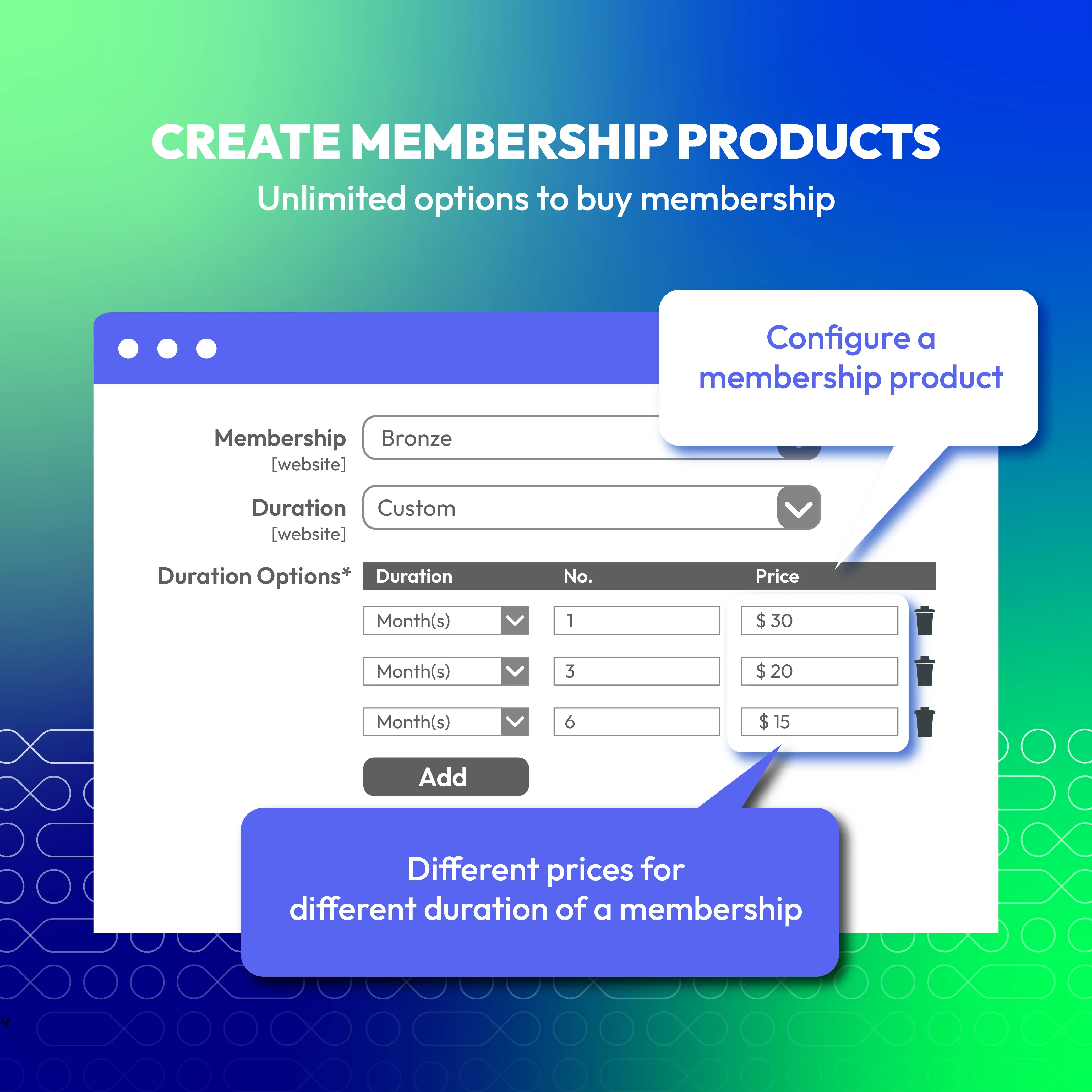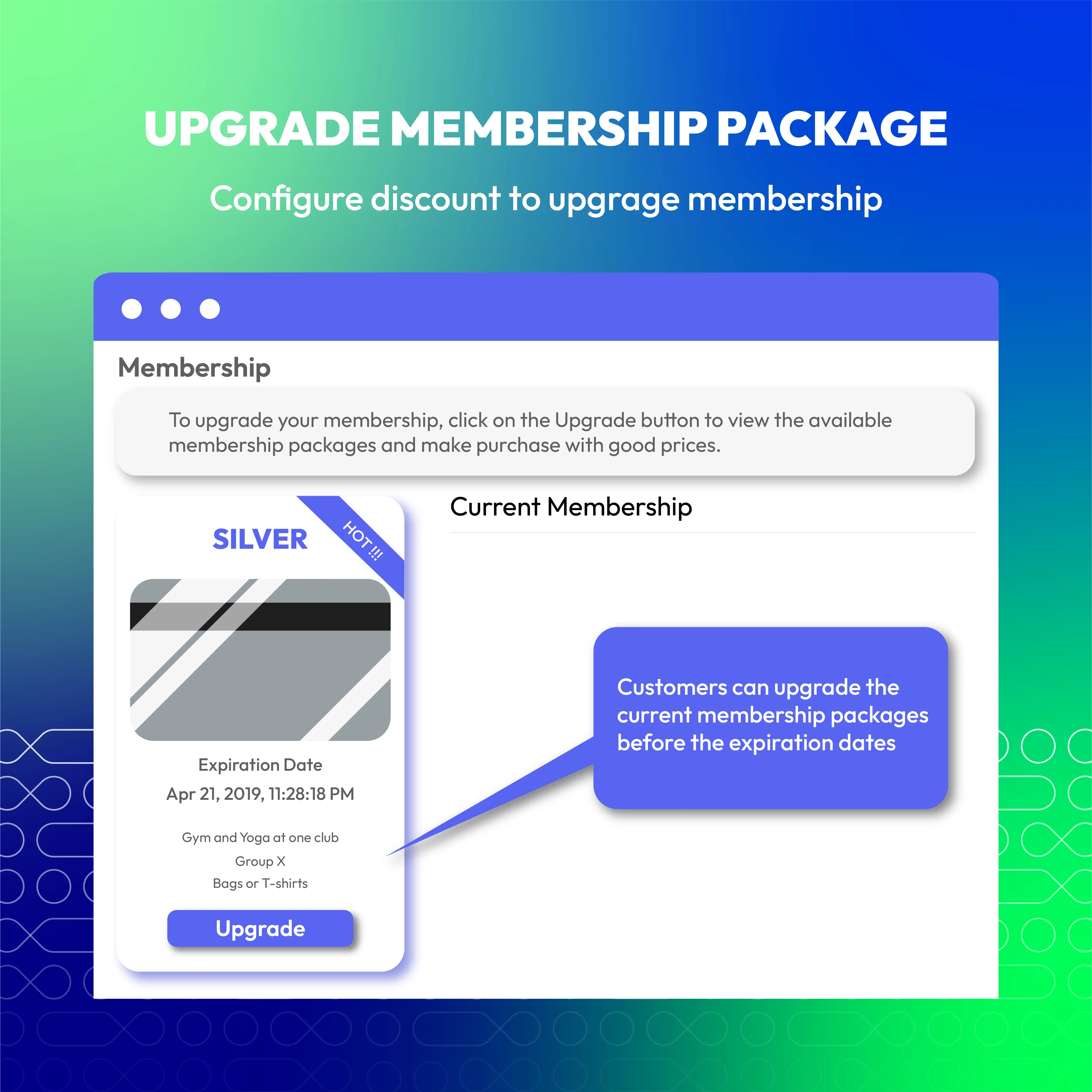 60-day Money Back
Frequent Update
365-day Support
Membership for Magento 2
v4.0.5
Magento 2 Membership extension allows you to create flexible membership plans and offer members exclusive benefits. Improve customer retention and loyalty with ease.

CE/EE/B2B/Cloud/ Adobe Commerce 2.2.x, 2.3.x, 2.4.x
Chat now
Problems
With membership program, customers will remember to the store for the next purchase instead of visiting another shop. They are likely to make repeat purchases and stores have the chance to build up the good relationship with the customers.
Customers will also become more committed to the store thanks to the membership duration, the special incentives they are offered. As a result, these shoppers are converted to loyal customers for a long time.
Solutions
Segment customer groups effectively
Increase average order value
Repeat sales and tighten the customer relationship
Increase more loyal customers
Have great chances to gain more benefits
Time-saving for shopping
Better shopping experience
Pricing

Choose your suitable edition
Standard
Crafted for a great webstore start
$
199
first year
Supports for Magento 2 Community Edition
Enterprise
Great for an enterprise solution
$
399
first year
Supports for Magento 2 Enterprise Edition
Highest priority support
Not at all. The membership packages are built based on customer groups or product the store admins create. And there is not any restriction to the number of customer groups.
A current membership level can be upgraded when it is not expired.
The price of upgrade package depends on admin configuration. The price can be full or deducted based on the remaining time of the current membership.
Yes. From the admin backend, at the History section, admins can view all the membership updates including Buy New, Upgrade, Re-new
Yes. The extension support snippet code so you can place the link of Membership Page anywhere you want.
Yes, you totally can do. You can set the default duration for a membership level from Manage Membership section. In case a membership level has different durations, go to the Product > select Membership package > set duration as Custom > add different durations.
Flawlessly
I've been using it for 2 weeks and everything works flawlessly. The customer segmentation and each group's benefits drive more repeated sales than I imagined!
Pakanza
-
Verified Purchase
5-STAR SUPPORT
Once again, Mageplaza has excelled at customer service and made us feel cared for amazingly. I cannot think of ANY of our vendors who have as much care as the staff at Mageplaza! I continue to recommend Mageplaza to all my friends and associates. A++++
good to have
It is a great extension as I can create lots of membership levels and their exclusive benefits. The cards can be customized so they look beautiful and suit my store themes. Thank you Mageplaza.
Winnie
-
Verified Purchase
Compliments from customers
Nice to add many incentives and membership levels. Everything works great with my store. Lots of compliments from customers. Thank you. Highly recommend this extension.
A good tools for me
A wonderful and powerful tool for me to support our customers. Thanks
Jonny Liang
-
Verified Purchase
Want to do extension customization?
Custom request
Let us know your requirements
v4.0.5 (Magento v2.4.x)

31 October 2023
v4.0.4 (Magento v2.4.x)

04 July 2023

Compatible with Magento v2.4.6
Fix minor bugs
v4.0.3 (Magento v2.4.x)

14 November 2022
v4.0.2 (Magento v2.4.x)

27 September 2022
v1.1.2 (Magento v2.3.x)

31 May 2021
v4.0.1 (Magento v2.4.x)

31 May 2021

Compatible Magento v2.4.2
Fixed minor bugs
v4.0.0 (Magento v2.4.x)

27 October 2020
v1.1.1 (Magento v2.3.x)

15 July 2020

Compatible with Magento v2.3.5
v1.1.0 (Magento v2.3.x)

06 April 2020

Added Rest API & GraphQL
Fixed minor bugs
v1.0.1 (Magento v2.3.x)

30 August 2019

Compatible with Magento 2.3
Fixed minor bugs
v1.0.0 (Magento v2.3.x)

01 April 2019

Initial Release
General Configuration
Enable/ Disable the extension

Magento 2 Membership Module can activate by click Yes at the enable field in the admin backend. If they want to disallow this module, they can easily click No.

Select default group

When the membership package is expired, the customers will get back to default customers.

Allow overriding membership

Customers in Silver membership group can buy these products which are for Gold membership group.

Allow upgrading membership

Admins can allow customers to upgrade their membership packages from My Membership Dashboard at the frontend.

Select upgrading cost: Full or Deduct

Admins can choose the price for upper level whether it is full price or discounted based on the remaining time of the current level.

Show membership dashboard link at the Toplink

The membership dashboard link can be displayed on the Toplink after customers log in.

Select time to activate membership

Store owners can approve the membership after the customers create their invoice or complete their orders
Membership Page
Enable/ Disable the Membership Page

From the backend, you can turn on/ turn off the Membership Page at ease

Select to place Membership Page Link on: Menu or Footer Links

Admins are able to choose Menu as the position for Membership Page Link. They also can put Membership Page Link on Footer Links.

Input the route of Membership Page Link

It is easy to enter the source of Membership Page Link.

Use available Snippet code to place Membership Page Link anywhere

With the support of available Snippet code, Membership Page Link can be placed in any places to get more customer attention.
Manage Membership
Create new customer group to make a new membership (from Customer Group setting)

Store owners have ability to segment customers into new groups. Hence, a new membership package can be made.

Set status for the membership: active or inactive

From the admin backend, store owners can allow or disallow the membership packages.

Set the level for each membership package

With Mageplaza Membership extension, you can divide customers into different groups with different levels

Set default duration for each membership package

Store admins can choose the time for membership package to be expired.

Set the name for the membership

The membership packages can have any labels basing on the admin wants. The catchy name are likely to help the membership package more outstanding.

Upload image for the membership card

To make the membership card more attractive, store admins can freely upload any image.

Set the background color for the membership card and add to cart

Store admins are allowed to customize the membership card by selecting background color of the membership card and add to cart button

Set the sort order to display at Membership Page

The store owners can configure the sort order to show at Membership Page properly, with the aim to help customers more satisfied.

Set the benefits for each membership package

Each membership package has particular benefits and customers care policy. It is a good way for stores to show that store always well take care of each customer and make them fall in love with the store.

View current members of a membership

Store Manager can see the current members of a membership at ease, so they are able to keep an eye on store membership program.

View purchase history of a membership

It is convenient for store owners to know the purchase history of a membership from the admin backend. Consequently, store admin can more understand customers and give proper plans to motivate customers to buy more.

View all membership history: customers, membership packages, actions, durations, purchase date, activation date

From the admin backend, store owners can see all membership history. Therefore, they can manage their membership plans efficiently.
For customers
Gain more benefits when becoming membership owners

As membership owners, customers are able to get the special benefits from the stores such as discounts, extra services, etc.

Renew membership package when it expires

Once membership package runs out, it can be regenerated by customers from the frontend.

Upgrade membership to upper level

Customers are allowed to upgrade their membership packages whenever they want with full or discount prices.
Why choose Mageplaza Magento 2 Membership
Mageplaza provides consistent and customer-centric extensions for your Magento 2 store.
We don't sell products for one time. We provide lifetime solutions which help our customers thrive with their businesses.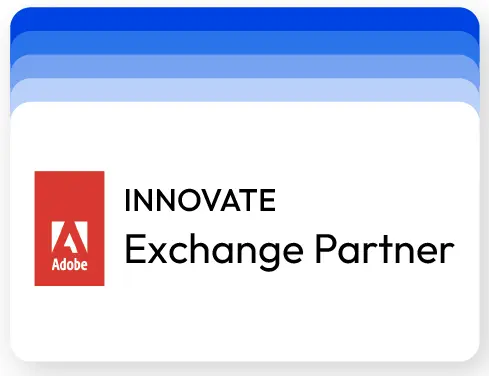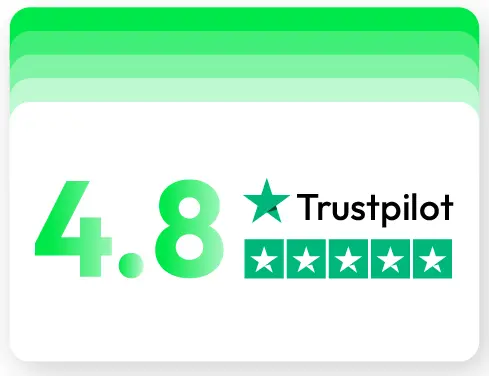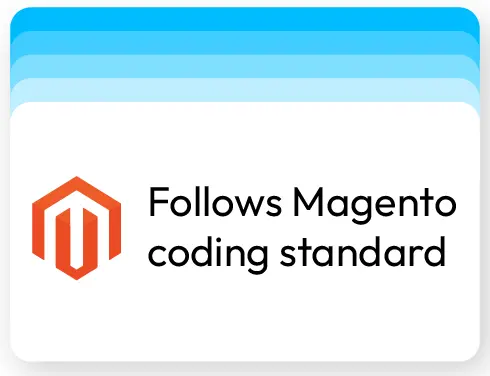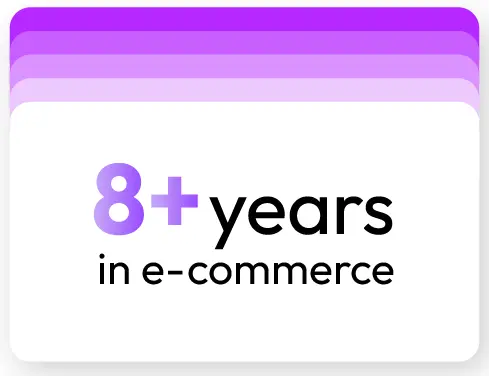 60-day Money Back
Extensive 60-day money-back period. You love it or get a full refund no questions asked.
Extensive Support Timeframe
Mageplaza provides support 16 hrs/day, 5.5 days/week to guarantee the seamless operation of our extensions on your store.
Install via Composer
Simple installation via composer helps you save time and eliminates technical issues during future updates.
Frequent Updates
Intensive update roadmaps ensure great performance, bug-free, highly compatible, and innovative extensions.