What is Seeding? And The Power of Seeding
The Most Popular Extension Builder for

Magento 2
With a big catalog of 224+ extensions for your online store
If you google "what is seeding in marketing?", you might get hardly any 100% matched result. Indeed, it's never been a top-searched marketing term on Google.
However, brands and companies are carrying out seeding campaigns every day on the internet. If you are a marketer or a business owner, you cannot ignore this trend.
So, what are seeding and its role in a marketing campaign?
Still interested? Keep reading until the end of this article.
Table of Contents
What is seeding?
Seeding is an online marketing tactic, by which you create and distribute content across the web to attract your target customers.
Inmagine seeding as a much more humanized form of advertising that it seamlessly combines the advertising message with humans, you might understand the concept clearly.
Simply put, the seeding content creators can be a thought leader, an expert, an influencer or an ordinary consumer. They are responsible for contributing information to the social media.
These content creators play the role of a friend, a peer, a like-minded one, a mentor one in the customer journey. Hence, when they deliver the message, it will work effectively.
The old seeding
The old seeding definition
In the old days, seeding implementation was defined as a set of practices that build conversation scenarios around the brand or the product on social media platforms.
These conversations naturally let your targeted customers think about, search the Internet for or exchange information with others about your brand, etc.
With this old seeding, you don't simply sit back and hope that someone is starting conversations about your brand/products, you initiate conversations.
Examples
The popular form of the old seeding is placing a link of your website on the social media forum platforms.
Let's say, you post a question asking about a tool to solve your problem on Quora under the member name Alex. After that, you reply to that question including your brand/product under the member name Christ.
After that, you answer the question under different accounts and include your solution in one of the comments.
When initiating conversations like this, there are key points that marketers have to ensure:
Emphasizing in keyword research
Keeping the content adhere to the trend and customer searching habits
No spams
However, you find this tactic a bit tricky, don't you?
If you think so, let's just exclude the tricky part. Think of answering relevant questions regarding your industry, by doing that you can introduce your product along with educating the awareness about your brand.
Along with social media forum platforms, Facebook groups are a great source of potential customers. Group members in these groups mostly have the same concerns about specific topics within specific industries.
Through Facebook groups, you will incorporate your brand presence or product in comments or posts about shared ideas, experiences, opinions, reviews within relevant topics. By doing that, you can build social networking and take chances to drive sales from the target audience.
The blossom of social media forums and major social media platforms (i.e Facebook) has allowed brands to promote their products and these tactic kinds were once popular and mostly used by niche companies because they didn't require a large budget.
Thus, by adopting this seeding tactic, you can attract views from your target customers, get more people to know your brand/products, increase brand awareness and ultimately drive sales.
The potential of the old seeding
Does this old seeding still work?
Yes and No.
Yes, it still works because it still benefits the customers and the brands in the digital marketing world.
For customers, they always need to collect as much information as possible from reviews and opinions of other customers, experts, or peers-be like, to choose the most suitable products.
The major social media forum platforms are Quora and Reddit, which still attract a huge amount of audiences every day.
Reddit, in October 2019, is visited by 1.29 billion users, making it the most-visited website.
Quora, in 2019, there are 3000-5000 questions asked a day - a huge chance to approach your targeted audience.
The forums are still a trustable information source with customers around the globe. As long as you can provide useful, relevant and credible information, people still read your content and buy your product.
Also, Facebook and other social media platforms are still powerhouses of consumer communities for product discussions and product's idea-sharing. You still can engage with the target audience about your brand/products.
However, these seeding tactics have some drawbacks that you might say "No" to its usage:
Being perceived as spams if overused
Low trust level
Low persuasiveness
Because of influencers (which will be explained in the next section)
The new seeding
The new seeding definition
With the ever-evolving social media, customers have changed their purchasing behaviors due to the raising of influencers scattering all over the social media.
Currently, seeding has shifted to influencer seeding and content seeding, with which brands partner with influencers and content creators to gain attention, spread the brand message and promote their products.
The prime focus of seeding is to incentivize industry thought leaders to validate and spread your brand content through their network such as their blogs, social media platforms or email newsletters.
Influencers are leading, niche content creators that have the power to engage and encourage actions from their loyal like-minded audience.
According to Twitter, 49% of customers rely on influencers for product recommendations. They also act on those recommendations, with about 40% of them purchasing something online based on seeing it used by social media influencers on Twitter, Instagram, etc.
You should know that the relationship influencers have built with audiences is growing stronger than ever. Today, influencer marketing is an investment - to get it right, you have to devote time and money to ensure that you choose the right influencers to target your audience.
What you should do with influencer seeding?
By having influencers indirectly or directly mentioning your product, you get your targeted customers to be aware of your product's existence and build the brand presence among them.
When customers see their influencers using your product, they can easily trust your brand and start to learn about your product quickly.
Examples of influencer/content seeding
Blendjet x Jennifer Selter
Blendjet is a blender-producing company which focuses on creating convenience for customers when carrying their blenders anywhere. Their products are proved to be powerful yet incredibly compact and durable.
Jennifer Selter - an American fitness influencer and model, who has 12.8 million followers on her Instagram. As she began to gain prominence as an health and fitness guru, she has appeared on many famous magazines' covers like FHM, Vanity Fair, and Muscle & Fitness.
The 26-year-old model inspires her followers to engage in her lifestyle for health and good life habits. Selter's list of Instagram endorsements include famous brands, like Tarte Cosmetics, Nike, Lululemon, and NY20.
Recently, Jenifer Selter has mentioned Blendjet on her Instagram posts about her perfectly-healthy snack made with Blendjet's devices. Each post has from over 300 to 400 million views, which are amazing.
This is a great example of content seeding because Blendjet' partnership with Jennifer Selter brought recognition to the brand. Her recipes of and advice on healthy meals could closely appeal to Jen's fans: people who want to live a healthy lifestyle.
Having Jen posting highly-interactive content means more audiences will be exposed to Blenjet. If the brand wanted to grow their brand awareness, this content seeding method was such a great way.
Squarespace x Crash Course
Squarespace is a website builder which provides a full feature set to build beautiful websites from zero. Customers can build their blogging or commercial websites with comprehensive solutions.
Crash Course is an educational Youtube channel for their interesting and evergreen content with an extremely wide range of academic and social topics. Currently, this channel has 10.4 million subscribers.
In 2014, Squarespace started sponsoring a series of astronomy courses shown in Crash Course's Youtube channel. In the description box of each sponsored video, there is a link to Squarespace's website with a 10% discount code - " CRASHCOURSE".
This series has gained a lot of attraction from viewers from different backgrounds with some videos having up to 1.2 million views by now.
By sponsoring this series and channel, Squarespace ensures that their brand and service will continually be seen by millions of viewers searching for educational videos.
Casper x Instagram influencers
Casper is a sleep productions company that has been famous for the rapid growth from 2014 till now as a $100 million company.
What is the reason behind the success of Casper?
It has to be because of their marketing strategy, in which influencer marketing has been used efficiently. In other words, through the influencer seeding tactic, Casper has to build the brand presence and customer trust.
Having understood the power of social media and peer recommendations, Casper sent top influencers free mattresses and encouraged them to share their authentic experiences while using their products to their followers.
As part of their seeding campaign, Casper also reached out to their customers who had previously purchased their products to ask them to share their stories in exchange for a discount on the next purchases.
Because buying a mattress has never been an easy decision. Casper captured the power of word-of-mouth to get customers to trust buying mattress from an online retailer.
This is a classic example of taking advantage of the intensity of internet-based shopping behavior to win the targeted audience over.
Amazon Live x Neil Patel
Neil Patel is a famous marketing guru and a co-founder of Crazy Eggs, Hello Bar and Kissmetrics, which all are well-known marketing tools currently. And of course, he is a top influencer on the web. His blog receives hundred of traffics a day.
In 2019 February, Amazon launched their new streaming feature called Amazon Live, which works the same as Facebook Live, Instagram Live, Youtube Live and Linkedin Live.
However, as born later than the other platform's live feature, Amazon Live knew that it had to use the most optimized marketing tactics.
Recently, Amazon Live was mentioned in a Neil Patel's blog post titled " One Simple Hack That'll Boost Your Ecommerce Sales", in which Neil instructs Amazon's sellers to use Amazon Live step by step.
Through this seeding content, Amazon has attracted their customers - Amazon sellers to the feature that will benefit them in many ways.
How to seed content?
Seeding may seem to be easy because it is used widely, however, not all seeding campaigns are successful. If you don't follow a logical plan, you might fail because of the misalignment between your brand and the influencers/content creators.
Thus, here are proven steps that help you assure a seeding campaign's good result.
Examine your audience
You should carry out comprehensive analysis of your target audience through solid and trusted primary market research and secondary databases.
Before doing the research, you should ask these questions:
Which networks your target audience spend most of their time on?
Why do they prefer those networks?
Which type of content they like and engage with the most?
When you have these questions on your mind, you will be able to find the suitable data sources as well as carry out effective audience researchers.
Define your goals
Even the ultimate purpose of seeding is to boost your brand, you still have to jot down specific goal
For example, getting customers to know about the new-released feature X, Y, Z of your brand or providing them with the best practices of using your products.
Select and negotiate with influencers
The objective of this step is to seek influencers that correspond to your campaign targeting (voice, content style, audience demographic, language, ect)
Among those factors, the influencer's audience is the most important one that you have to carefully learn before jumping to a partnership.
Keep in mind that there are many services that can be used to find influencers, you just need to google them.
Once you have done selecting, negotiate with them to clarify how you want influencers to promote your product, the price, and the plan.
Prepare content
Before you or the influencers start to create content, there are some questions should be asked:
What is the main brand message?
What are content topics?
What are content types? (video, postcard, article, etc.
Promote content
While the content is surely to be distributed across the influencer's social media network, you might still need to promote it through your social media pages, websites, newsletters, ect.
Track its performance
You need to assess the performance by specific figures regarding corresponding goals., for example:
Has the website's traffic increased? And by how many?
How has the targeted audience engagement changed? (changes in the followers, messages, comments, ect.)
How has the conversion rate changed?
The power of seeding
All brands need good content and distribute it across the web. However, when doing that, you face some major challenges:
Achieve broad reach
Reach the right target audience
For these two objectives, "word-of-mouth" describes the act of passing conversation from person to person. Word-of-mouth can help you to spread your brand and products across social networks. However, it's hard for you to define whether the spread puts a negative or positive impact on your brand image.
Seeding, simply put, is a different version of word-of-mouth. It's actively controlled, influenced and organized by the brands.
With seeding, you can encourage conversations between customers about your brand or a certain product through releasing information about them, at the same time, avoid customers' opposition to being sold.
In comparison with advertising, which is virtually important with any brand's marketing strategy, seeding is much better in building trust, which will ultimately lead to soared sales.
In conclusion, seeding yield benefits in these ways:
Build brand awareness: by "planting the seed" in the right places, you could appeal to your target customers and get them to be interested in your brand

Monitor your brand: if you are concerned about what customers are talking about you on social media, seeding can help you to monitor the social media conversations

Drive more traffic: when you seed your content and audiences find it catchy, they will follow the link to come to your websites.

Create conversions: when targeted customers already have known and understand your brand as well as your products, you can turn them to paying customers in a natural way
To sum up
In the upcoming years, the audiences will become more and more selective in choosing products, you must win both their hearts and minds.
The good thing of content/influencer seeding is that you just need to find the right partner and choose the right promote channels. These are foundational factors of a successful seeding marketing campaign.
Hope that you can get useful information from this article. If you have stories to share, just share with us in the comment section below. Happy seeding! LOLO
Website Support
& Maintenance Services
Make sure your store is not only in good shape but also thriving with a professional team yet at an affordable price.
Get Started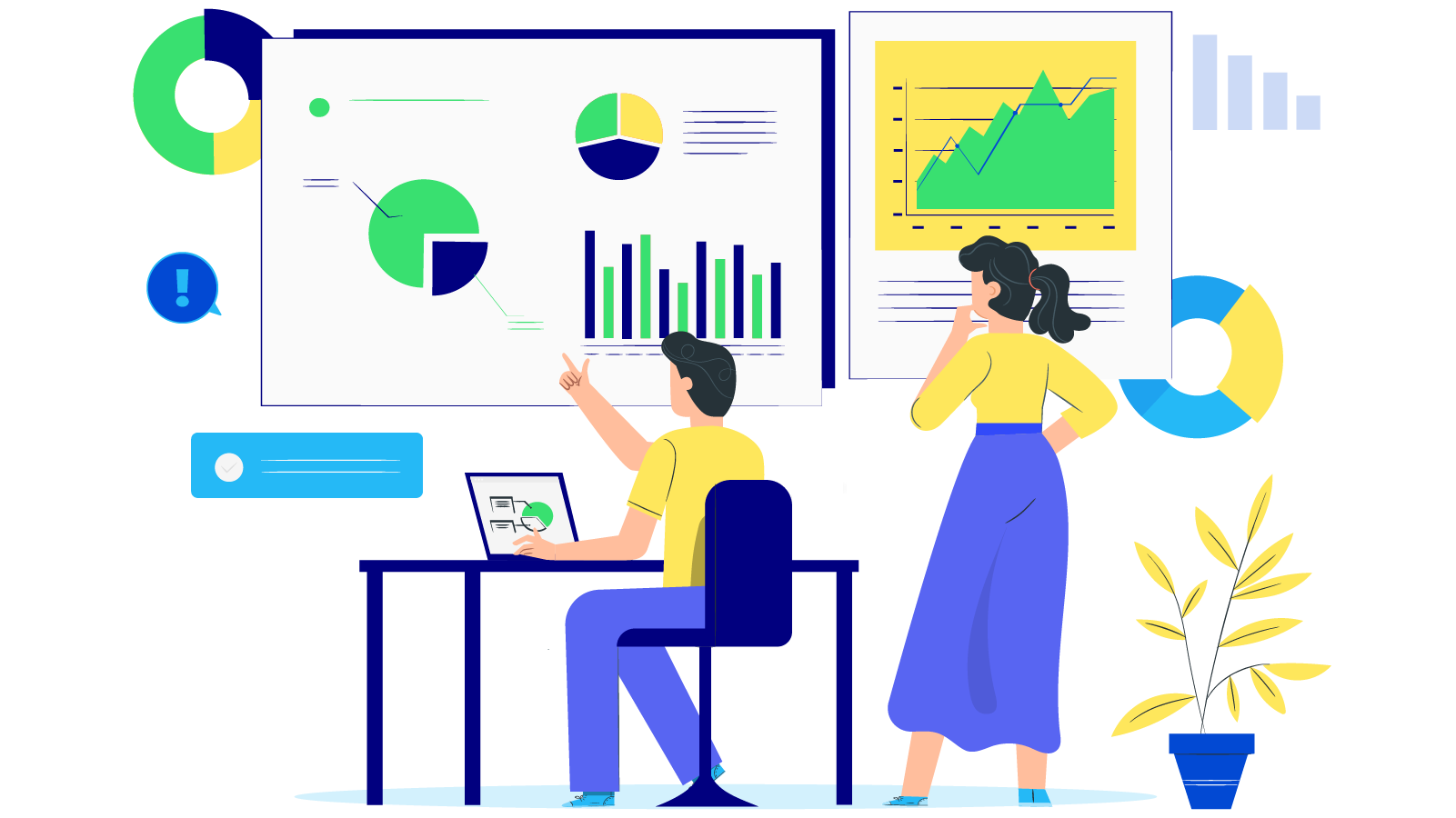 New Posts



Subscribe
Stay in the know
Get special offers on the latest news from Mageplaza.
Earn $10 in reward now!