What is Product Marketing? Core functions of product marketing
The Most Popular Extension Builder for

Magento 2
With a big catalog of 224+ extensions for your online store
Marketing, in general, is a set of activities to attract customers and build relationships with them. Content marketing involves increasing brand awareness and nurturing visitors into customers via blogs, e-books, webinars. Brand marketing highlights your brand to promote your products and services. All kinds of marketing operate at the corporate level.
Product marketing is a little bit different as it works at the product line level. In this article, we will dive deeper into everything relevant to product marketing.
Table of contents
What is product marketing?
Product marketing is a new concept in marketing. In general, product marketing is the process of launching a specific product into the market and ensuring its success. Product marketing is a combination of researching to understand customers' needs, deciding the product's positioning, creating the product's messaging, and driving demand and revenue for the product.
A good product is nothing if it cannot reach its potential consumers who will benefit from it. Product marketing involves determining the product's target audiences and finding approaches to them.
Product marketing plays a significant role in setting the perception of customers and other internal teams about a product. It makes these people understand the value of the product.
We have to take note that marketing a product does not stop after the product's launch. Not only bring it to the market, but it must also go further to ensure the product's growth. The product marketing team has to collect customer feedback to reposition an existing product.
The key to differentiating product marketing from other types of marketing such as corporate marketing, brand marketing, or regional marketing is that it just focuses on a particular product and acts as a customer champion.
Product marketing can be the bridge between sales, marketing, product, and support teams. Product marketers take the data from all other teams to analyze customers' demands. Also, they support other teams to enhance their effectiveness and efficiency.
Product marketing vs Marketing
Marketing is a broad concept, including all corporate marketing activities such as brand marketing, content marketing, performance marketing, product marketing, etc.
Traditional marketing focuses primarily on lead generation and conversion. Marketing targets mainly visitors and prospects.
Product marketing is a component of general marketing that specializes in shaping and communicating a particular product. Product marketing drives demand from both potential and existing customers.
With understanding the product's audiences on a deep level, product marketing supports other marketing activities by ensuring consistent customer experience.
Product marketing vs Product management
In fact, there are several overlaps between product marketing and product management. The key difference can be described as:
The product management team is responsible for the creation of a product. Product managers shape the product features, convert the ideas into practices. They lead the product research and development team and manage product over its lifecycle.
On the other hand, product marketers convert product features into solutions and bring them into the right people. Product marketers are responsible for promoting and selling a product to a customer.
Product marketing managers can support product managers by providing insights of customers to the product team to develop a product that fits customers' needs.
Product marketing vs Sales enablement
There are some similarities between product marketing and sales enablement. Some people even think they are the same function with different names. Actually, product marketing can support sales enablement in many aspects.
Sales enablement is accountable for making sales personnel understand their customers, new product features, unique product benefits, etc. Product marketing that carries out tons of research can definitely provide this information.
Product marketing vs Customer success
Customer success teams are the ones who drive product usage and help customers take full advantage when using the product.
Product marketing teams can support customer success teams to understand clearly about product features and customer expectations.
Product marketing also takes feedback from customer care teams as a source for their analyses.
7 P's of product marketing
Product marketers often consider 7 P's as a set of core principles to take initiatives in product marketing strategy. Let's look at each of the 7 P's.
Product
Product marketers must understand customers' pain points, then work closely with the product manager to develop a product with the ability to resolve these pain points. In other words, the product should be what customers are expecting.
Price
To determine the perfect price for a specific product, product marketers have to analyze the overall marketplace, the intensity of demand, and other competitors. The product marketing team should examine and reexamine the price of the product to make sure it always represents the good value for money.
Place
Place, in this case, is where your target consumers find your product. Nowadays, the place in product marketing not only illustrates a physical place like a store or corner in the market, but it can also be an online store. For example, a software company definitely chooses an online distribution to sell their products.
Promotion
In the concept of product marketing, promotion does not just refer to the advertisement. It includes brand awareness, product differentiation, demand drive, lead generation. Overall, promotion means product messaging.
Process
Process in product marketing refers to the process through which a customer buys and gets their desired product.
For example, an online store owner has to think about how to simplify and optimize their checkout page to decrease the abandoned cart rate. Meanwhile, the owner of a physical store has to pay attention to how their products are displayed on the shelf.
People
People are the ones inside or outside your organization who carry out all tasks required in bringing the product to the market and ensure its longevity. As a product marketer, you must have the ability to coordinate these people to achieve the final goal.
Physical evidence
Getting and analyzing feedback is critical when marketing a product. Does the input indicate that your product is good? No one wants to launch a product that isn't as good as expected.
5 C's of product marketing
Like other marketing activities, product marketing also uses a 5C marketing framework to analyze the landscape around a product.
Company
Before launching a product, it is crucial to analyze how well the company is doing in the marketplace and its reputation. Understanding the company's product line, its goals and objectives are vital to ensure the new product does not violate the business's image in the community.
Collaborators
In this section, you have to list down if there is an outside source or third party that evolves in the marketing process, such as suppliers or distributors.
Customers
For a product marketer, it is obviously the most vital part in the 5C analysis. The key is to define who your customers are, which of their needs your product is attempting to satisfy, and what tangible and intangible benefits your product provides these customers.
By understanding your customers deeply, you would be more effective in delivering your product to the right people and persuading them to buy and keep buying.
Research of the market, including size, growth, segments, purchasing behaviors, and seasonal factors, will help you understand the motivation behind your customers' purchases.
Competitors
As a product marketer, you have to know your competitors who are providing similar products or alternatives. How many active and potential competitors? How well are they performing? How can your product be better?
Market position, market share, and strengths and weaknesses are analyses you have to conduct.
Context (Climate)
There are macro-environmental factors such as economic, political, regulatory, social, technological environment impact your product performance. Product marketing has responsibility for analyzing these factors, then finding solutions to overcome any limitations caused by these things.
Read more: 4 Ps Of Marketing
Core functions of product marketing
Customer research
Before a product launch, product marketing plays a key role in determining the ideal target market and analyzing potential customers.
Product marketing teams carry out tons of interviews, market surveys to understand customers' greatest challenges, their behaviors, what they like, and dislike, etc. Key insights help product development team tailor product features to solve existing problems of target audiences.
After launching the product, product marketers work closely with the sales team and customer service team to collect feedback from customers then provide the development team with practical recommendations.
Competitor research
To prepare for bringing a new product to the market, product marketing conducts research to understand competitors and alternatives, then build competitive advantages.
What are the must-have features? What are the compelling features? What functions are fundamental? What functions are differentiating? After all, product marketers are the ones responsible for the questions.
Telling solution stories
Product marketing spreads success stories that describe how the product delivers real benefits and how customers use it to materialize their goals.
A product manager is the one who brings out the problem statement. And the product marketer is who writes solution stories.
From the perspective of product marketing, it must be not only selling a product but also selling an experience. In fact, no one wants a product. People want a solution to their problem.
Only describing features, benefits, data means that you are missing many opportunities to create customer engagement. However, when you tell a story that is memorable and emotional, then you win the game.
Product positioning
Product marketers create an internal document to educate everyone across the organization about the position of the product in the market. This document describes the unique features of a product and what makes it better than alternatives.
Positioning is the answer to the following questions:
Why is the product made?
Who is it made for?
What problems can it solve?
How is it different?
Positioning is the strategic practice applied in developing a new product or improving an existing one.
Product messaging
Product messaging is the product description shared outside the world. This enables the target audiences to understand product benefits and how it works.
Product messaging shapes a formula for other marketing activities such as advertising, content writing, social media posting. It is critical to ensure that product messages are consistent across all channels.
Driving product distribution
Based on a deep understanding of product and target audiences, product marketers can make sure the product reaches their potential customers. Product marketing teams build and implement plans to engage customers via communication channels.
Product marketing carries out continuously testing, analyzing to optimize the performance of distribution channels.
Training workforce
If the product management team demos the product, the product marketing team communicates the value and differentiating benefits of the product.
Product marketing accelerates internal training across the business to enable all teams to deliver a consistent experience to customers.
It is evident that internal communication is as important as external communication. Pre product launch, product marketers are responsible for making everyone and everything prepared and ready. For example, the website is ready to go live, or the customer support team is prepared to handle customer inquiries.
To sum up, product marketing brings many benefits to a business. It identifies the right product and brings it to the right customer. Product marketing drives revenue and profit and ensures company sustainability.
For small businesses or start-ups, one or some products can be the whole company. Product marketing is actually marketing the entire firm. It is the only way to grow your business.
When your business grows, product marketing gives key insights to add new features to an existing product or define which new products should be developed. With these insights, the business owner is able to identify market demands and build successful strategies.
These days, in a dynamic and increasingly competitive market, product marketing is a significant contributor to the success of any organization.
Practical tips for launching your product
Organize a giveaway
Pre-launch giveaways and contests are the most popular techniques to create expectations and excitement for a product's release. They should be held weeks or months before the product's official launch.
When you hold a giveaway event, you should make it as viral as possible. Choosing the right channels where your potential customers most interact is very significant. Also, it is crucial to be creative so that people don't consider your event as spam.
Increase your organic visibility
A good product means nothing if the target audiences cannot search for it. These days, almost all people look for solutions to their problems via the Internet. So before a product launch, you have to get your SEO on point.
Utilizing your blog page is strategic to enhance your SEO.
Create shareable content
In this digital age, content is the king. It is the most reliable marketing strategy. Product marketers should invest time in creating high-quality content that talks about your business in general, and your product in particular, like a digital catalog for example.
Take a chance with remarketing
You do not have to bring a new product to an entirely new market. Product marketing can make use of the database of frequent customers and even visitors with abandoned carts.
Build a relationship with them and do not forget to tell them about your product release.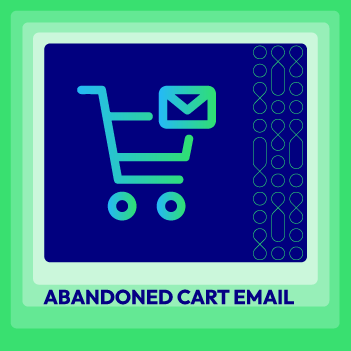 Abandoned Cart Email for Magento 2
Solutions to abandoned carts issue, helping online businesses boost sales and enhance conversion rates
Check it out!
Create a recommendation system
Word of mouth seems to be incredibly useful to get a product out there. People naturally talk to their family, friends, colleagues, relatives about the products they have purchased.
You can encourage them to engage more via an incentive system for recommendations. Offering a discount code or free shipping if customers recommend your product is a common tip.
Build relationships with influencers
Influencers are usually experts in a specific area, and they have loyal audiences who are willing to follow their recommendations.
If you have good relationships with bloggers and influencers, you can get them sharing about your product.
Prepare your FAQ
When you bring a new product into the market, consumers usually have a bunch of questions about its functionalities and benefits. The more revolutionary your product is, the more you will have to prepare.
You should put yourself in the customer's shoes to create a complete and easy to understand Frequently Asked Questions section.
Utilize email marketing
Email marketing may be considered as an old fashioned marketing strategy; however, it is still as active as ever.
To implement an effective email marketing strategy, you have to generate and organize a database. Then you use useful information to create a highly personalized message to receivers. People feel like the emails have been written for them individually.
Conclusion
In today's market, thanks to advanced technology, companies all over the world can compete with each other. So it is even more critical to have a product marketing team dedicated to understanding customers and the market and use these insights to ensure the company is executing appropriate strategies.
Ultimately, product marketing accelerates product as well as business growth and longevity by championing the customer, communicating the product value, and driving product distribution.
Product Management Suite Infosheet for Magento 2
Control your product data and manage the product inventory effectively
Download PDF

Marketing Manager of Mageplaza. Summer is attracted by new things. She loves writing, travelling and photography. Perceives herself as a part-time gymmer and a full-time dream chaser.
Website Support
& Maintenance Services
Make sure your store is not only in good shape but also thriving with a professional team yet at an affordable price.
Get Started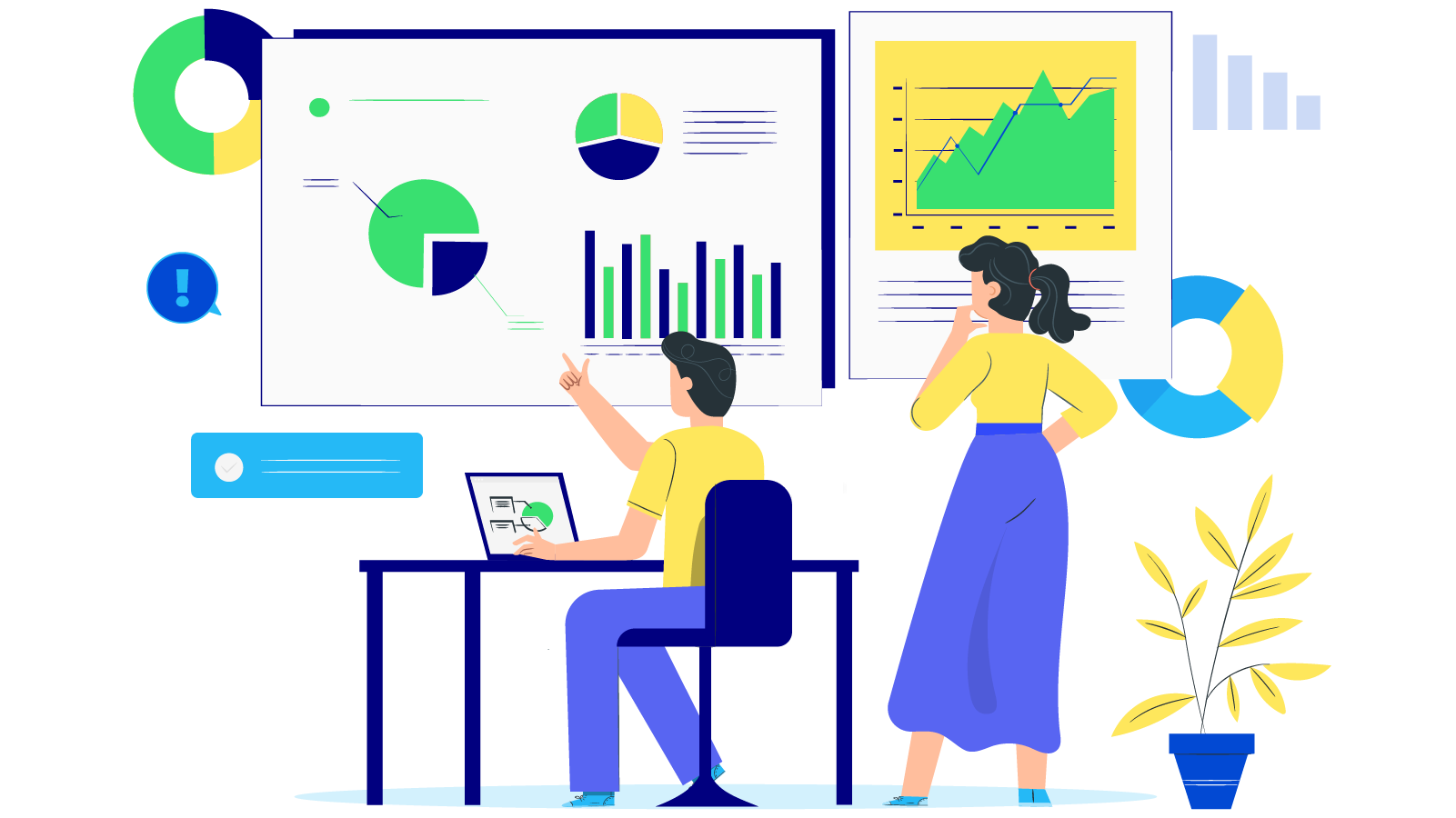 New Posts



Subscribe
Stay in the know
Get special offers on the latest news from Mageplaza.
Earn $10 in reward now!