16 Best CRM Software for Small Businesses FREE & Paid
The Most Popular Extension Builder for

Magento 2
With a big catalog of 224+ extensions for your online store
One of the biggest challenges for small businesses is growth. And by growth, we mean more exposure, more customers, and definitely more revenue. While in the process of this growth, the organizational workflows and processes need streamlining efficiently.
And that's when a CRM (Customer Relationship Management) system becomes of great value.
We used to write a blog post on the best free CRM software for businesses of all types and sizes. Now, we want to focus on smaller players. This article will zoom in on 16 of the best (and top-rated) CRM software intended for small businesses.
Let's dive into it!
Table of contents
What is CRM?
Customer Relationship Management (CRM) is a tool for managing all of your company's interactions and relationships with prospects and customers. When talking about CRM, people often mean CRM software, which helps your business with sales management, contact management, productivity, and many more.
CRM software helps keep everyone in your business on the same page, bringing marketing, sales, and customer service, together with all the data they need to succeed in their roles. As your small business grows, it becomes essential to have one management system where all of your information lives.
Why does your small business need CRM software?
Do you know a CRM system is the fastest-growing software on the market today? And, by 2025, revenues in this industry are expected to reach more than $80 billion?
Considering the big picture of implementing a CRM system, we can mention why it matters a lot for your small business.
Improve customer service CRM software gives you an overview of all your contacts and customer info to build profiles of everyone you interact with. This helps you easily access essential customer information (previous issues, transaction history, order status, etc.) via multiple communication channels (email, live chat, social media, etc.)
Customers don't need to repeat their stories over and over, and you can address their problems with less effort for improved customer loyalty.
Gain better analytics With CRM analytics and reporting features, you can monitor information, identify problems, and find out how your small business is really doing. All of your sales data, marketing data, and finance data flow into CRM software to become visible metrics, with data warehousing and mining available to make sense of everything.
Get better knowledge sharing Lack of information and miscommunication are two major time-wasters in businesses. CRM tools enable you to build a knowledge management system, establish efficient workflows, and allow frictionless communication among team members.
Save time CRM software chops down the amount of time spent weekly on pesky admin tasks (e.g., manual data entry), allowing you to concentrate on other activities, like relationship-building and fine-tuning your operations.
Boost sales Being able to track sales activities, manage sales teams, and improve customer service to reduce churn will enable you to sell more and eventually increase your bottom line. It's a fact.
What to look for in a small business CRM system
There are many CRM software providers out there, so knowing what to look for in the best CRM system is super important. How do you choose a CRM for your small business ? Below are a few things to bear in mind:
Ease of use. As you're running a small business, taking time out to learn a complicated platform is not a thrilling idea. Therefore, ease of use and simplicity should be deciding factors. CRM software should require a minimal learning curve with an intuitive interface, easy access, and a straightforward interpretation of information.

Customization. As a small business, you are probably doing things your own way, rather than following a guide book. So, we suggest looking for customization features to tailor CRM software to your specific business needs.

Automation. Automating repetitive tasks can really save you a lot of time to focus on brain-engaging work. You should look for automation features for data entry, customer emails and follow-ups, and information field updating.

Integration. It's always good to have CRM software to take on all your other tools and mix data for the ultimate results.

Customer support. No matter how your business size, it's best to choose CRM software backed by a dedicated and professional support team. They can help you ease the learning curve, answer nagging questions, and quickly resolve your technical issues.

Affordable pricing. Price is undoubtedly an essential factor for small businesses and startups when choosing a CRM tool. When you do not have a lot of hands-on-deck, you want to ensure every dollar spent counts. That's why we selected all budget-friendly tools (some of which are even free!)
16 Best CRM Software for small businesses
1. Zoho CRM
As cloud-based software, Zoho CRM gives you everything you need to run your small business smoothly. You will get a robust set of marketing and sales features with SaaS (Software as a Service) apps and online productivity tools.
Zoho CRM helps small businesses organize contacts, market their brand, manage sales activities, provide customer service, and a lot more. You can use this software to integrate with other marketing tools you already use, capture leads through social media channels, segment audiences, and offer support using built-in live chat.
Zoho CRM's benefits:
Easy setup and maintenance
Intuitive interface with a minimal learning curve
Lots of customization options and integrations
Strong automation capabilities
Helpful AI-powered sales assistant - Zia
Solid email marketing features
Flexible and scalable pricing plans
Zoho CRM's pricing plans:
Free Plan
Standard Plan: $12/ user/ month (billed annually)
Professional Plan: $20/ user/ month (billed annually)
Enterprise Plan: $35/ user/ month (billed annually)
Ultimate Plan: $45/ user/ month (billed annually)
Read more: Zoho CRM Review
2. Freshsales CRM
As the CRM component of the Freshworks 360 customer engagement suite, Freshsales features different packages fit for startups, small enterprises, large businesses, and every company size in between.
It has an excellent dashboard that gives users immediate access to contact management, emails, phone calls, reports, and more. If the intuitive, web-based interface wasn't enough for you, there is also a mobile app for you to make sales wherever you go.
Freshsales use AI-powered lead scoring techniques to help you prioritize the leads that are more likely to convert. You can set up custom workflow automation, get actionable insights into your conversations, track events, and utilize the 360-degree customer view to see all of the essential info from a single screen.
Freshsales' benefits:
Visual sales pipeline with a drag-and-drop navigation
Robust AI-powered lead scoring for prioritizing leads and boosting sales
360-degree access to customer profiles, complete with their touchpoints
Full mobile app integration for managing your business on the go
Automatic contact profile updates
Freshsales' pricing plans:
Growth Plan: $29/ user/ month (billed annually)
Pro Plan: $69/ user/ month (billed annually)
Enterprise Plan: $125/ user/ month (billed annually)
3. HubSpot CRM
As a well-known player in the CRM world, HubSpot CRM is one of the best software for small businesses finding a cost-effective solution when they get started. The platform even offers a forever free plan with unlimited users and up to 1 million contacts.
Many users evaluate HubSpot CRM is easy to navigate and can provide real-time notifications about your sales pipeline. The software is categorized into three "hubs," including a sales hub, marketing hub, and service hub, each aimed at different client-focused business types. This feature makes HubSpot CRM stand out from its competitors.
HubSpot CRM's benefits:
Simple user interface
Customizable templates and reports
Integrate well with popular tools like Shopify, Salesforce, and Microsoft Dynamics
Intelligently divided into three hubs for your specific business needs
Flexible pricing options
HubSpot CRM's pricing plans:
Free Plan
Starter Plan: $45/ month (billed annually)
Professional Plan: $450/ month (billed annually)
Enterprise Plan: $1,200/ month (billed annually)
4. Pipedrive CRM
Pipedrive is a user-friendly CRM tool that is designed to be simple and fast. By using its pipeline management feature, you can get an overview of your entire sales process and stay in control of it the whole way.
In addition to pipeline management with an intuitive visual interface, you will also get email integration, sales reporting and forecasting, and mobile apps to access the platform from anywhere. Although it doesn't offer any segmentation, it is simple enough to identify leads and maintain relationships.
Pipedrive's benefits:
User-friendly and efficient overview of your sales pipeline
Robust email communication features
Top-notch sales reporting and forecasting features
Extended customization
Full mobile optimization
Pipedrive's pricing plans:
Essential Plan: $9.90/user/ month (billed annually)
Advanced Plan: $19.90/user/ month (billed annually)
Professional Plan: $39.90/user/ month (billed annually)
Enterprise Plan: $79.00/user/ month (billed annually)
5. Insightly CRM
Insightly combines its sales and project management capabilities in one simple but powerful platform. This makes the software ideal for small businesses who need to keep their sales and project delivery teams working collaboratively and efficiently.
Such capabilities have attracted over 1.5 million customers to Insightly, who continue to leverage it for sales opportunities management, lead management, workflow automation, email tracking, quote generation, relationship linking, etc.
Its mobile app further supplements these functions with business card scanning and audio notes.
Insightly's benefits:
User-friendly and intuitive interface
Effectively organize your contacts - customers, partners, vendors, and suppliers - with a 360-degree view
Give you a real-time macro or micro view of your business activities
The mobile app is well compatible with iPhone/ iPad, Amazon Kindle HD, Google Nexus, and device with similar OS
Allow you to go social easily
Insightly's pricing plans:
Plus Plan: $29/ user/ month (billed annually)
Professional Plan: $49/ user/ month (billed annually)
Enterprise Plan: $99/ user/ month (billed annually)
6. Streak CRM
Email is a big part of our business lives, and Streak CRM is built around this essential fact. The software is a collection of email power tools that graft CRM features onto your inbox.
Built directly into Gmail, Streak CRM has desktop and mobile apps with all the G Suite integrations included so that you can access your work inbox and other tools at all times. You just need to download the Google Chrome extension and/or the mobile app and go. The software automatically captures data from your contacts and emails while receiving notifications during each stage of your pipeline's progress.
Streak CRM makes sure you respond to inquiries in a timely manner, update contacts, track customer relationships, and create and save aesthetically appealing email templates.
Streak CRM's benefits:
Discreetly sits within your Gmail inbox
Easy to build and control any type of process
Robust productivity tools, such as email tracking, mail merge, and snippets
Streak CRM's pricing plans:
Free Plan
Solo Plan: $15/ user/ month (billed annually)
Pro Plan: $49/ user/ month (billed annually)
Enterprise Plan: $129/ user/ month (billed annually)
7. Constant Contact CRM
Constant Contact is actually a popular email marketing service, but you can also use it as CRM. The platform is excellent for small businesses, with an easy-to-use and simple dashboard, marketing automation, reporting, sales funnels, and a drag-to-drop tool for creating emails.
You can also save contacts, manage customer data, and add 3rd-party integrations from Constant Contact's huge marketplace. The number of integrations makes it simple to build just the right platform for your business.
Constant Contact's benefits:
Tons of useful features to create impressive emails, optimize contact management, segment contacts, and track and report on metrics
Easy integration with 3rd-party platforms
Drag-and-drop builder to quickly create stunning emails
Constant Contact's pricing plans:
Email Plan: starting at $20/ month (based on number of contacts)
Email Plus Plan: starting at $45/ month (based on number of contacts)
8. Copper CRM
Copper integrates well with G Suite, which is great if Gmail is your main communication channel. Once the platform is up and running, you can look forward to features like smart identification, lead and customer tracking, automated data entry, and optimization of sales contacts and opportunities.
Copper offers an eye-pleasing sales pipeline for controlling leads through the qualification process. Communications are then improved with easy access to contacts via email, text, voice, and the ability to use accurate voice transcription to log notes in-app.
You can improve the management of workflows and teamwork with weekly pipeline progression reports using drag-and-drop functionality, alerts and, custom filters when deals might be going stale.
Copper's benefits:
Automatically sync emails and contacts in Gmail
Easily monitor activities, stay engaged with prospects, and turn more leads into customers
Automate all future data entries and synchronize these across your systems
Helpful built-in communication and collaboration tools
Seamless integration with existing business systems
Copper's pricing plans:
Basic Plan: $25/ user/ month (billed annually)
Professional Plan: $59/ user/ month (billed annually)
Business Plan: $119/ user/ month (billed annually)
9. Drip CRM
Drip is the leading CRM, which is powerful and easy to use for any business. This software makes it easy to set up automation workflows and email campaigns. You even have the choice of creating your email with a visual builder or text builder.
Drip also offers list segmentation, content optimization, conversion tracking, purchase intent marketing, and much more. With events, tags, and custom fields, you can learn and track everything you need about your customer's stories.
The software is designed to generate leads, manage contacts, turn them into long-life customers, and then increase your bottom line.
Drip's benefits:
It's a fun and interactive process when creating an email campaign with Drip
With automated workflows, there is no need for manual responses to triggers
Advanced contact management using tags, events, and custom fields
Easy email list segmentation
Native integrations with third-party services
Drip's pricing plan: Starts at $19 each month for 100 people in your account, unlimited email sends, and 24/7 chat & email support. You can try Drip's services free for 14 days.
10. Agile CRM
Investing in both dedicated CRM and marketing software can be expensive for small enterprises - and there's no guarantee that they will place nice together. Agile CRM is one of the few that can perform sales and marketing duties with equal proficiency.
Agile CRM is outstanding for some reasons. When its founders set out to create the software brand, they noticed that several of the market's well-known customer service apps were developed with giant corporations in mind. This led them to create a streamlined and inexpensive platform explicitly tailored to small businesses.
Agile CRM's pricing structure also reflects that point. Its free plan is an excellent option for smaller businesses and startups that may lack the budget to pay for premium plans elsewhere.
Agile CRM's benefits:
Available contact management, sales, marketing, and customer support in one dashboard
Easy to use with drag-and-drop and drop-down tools
Massive collection of seamless integrations
Hosted on the Google cloud, which prioritizes top speeds and proper data encryption
Agile's pricing plans:
Free Plan: for up to 10 users
Starter Plan: $9.99/ user/ month (billed annually)
Regular Plan: $39.99/ user/ month (billed annually)
Enterprise Plan: $64.99/ user/ month (billed annually)
11. Nimble CRM
Nimble is a simple CRM tool tailored for social media with smart social search and powerful market segmentation tools. The software integrates well with Office 365 and G Suite, so you can import and organize contacts quickly from the platform you're already using.
Useful for simplifying your business operations across social media channels like Facebook, Twitter, and LinkedIn, Nimble aggregates posts in one place, so you can have instant, real-time visibility on how people are interacting with your business.
Social listening and engagement tools help you to find and generate new leads. Meanwhile, data organization, sales pipeline, and reporting features keep your operations on the right track.
Nimble's benefits:
Excellent integration with Google Apps, Office 365, and G Suite
Easy-to-use import functionality
Reasonably priced
An excellent approach to spring and viewing communications history
Useful social listening and engagement tools
Nimble's pricing plan: $19/ user/ month (billed annually)
12. Bitrix24 CRM
If you want a CRM solution that doubles up as a social collaboration app, Bitrix24 is undoubtedly worth your try. This tool not only facilities sales automation but also enhances communication within small and medium-sized businesses.
While the bulk of CRM software today is distributed as either self-hosted or cloud-based systems, Bitrix24 belongs to both worlds. You can have the whole system installed on your local server or use it as a cloud-based tool.
Bitrix24 can help you create unlimited work groups and user groups, set up an HR help desk, and make internal communication seamless with a private social intranet. You're allowed to centralize the storage of documents and make phone calls to any landline or mobile in-app.
You can also use Bitrix24 to build free websites, landing pages, and online stores integrated automatically with its CRM features.
Bitrix24's benefits:
Robust internal and external communications with solid and secured modules
A wide array of management tools, like planning, time-tracking, employee directory, task reporting, etc.
Advanced sales intelligence tools
Flexible plan options
Bitrix24's pricing plans:
Free Plan
Start+ Plan: $19/ month (billed annually)
CRM+ Plan: $55/ month
Project+ Plan: $55/ month
Standard Plan: $79/ month
Professional Plan: $159/ month
13. Salesforce CRM
As a giant in the CRM field and one of the best software for small businesses, Salesforce allows you to take leads through a personalized customer journey and drive more sales through SMS messaging, emails, social media, and digital advertising.
Salesforce includes tons of advanced features and solutions for everything you need: commerce, sales, marketing, customer service and engagement, team productivity, and even more.
Salesforce's benefits:
Customizable dashboards and reports
Automatically track emails and meetings
Enterprise-level security and ongoing support
Responsive social media and email support
Salesforce's pricing plan: from $25/ user/ month (billed annually)
Read more: How to Integrate Salesforce with Magento 2
14. SendinBlue CRM
Perhaps SendinBlue isn't your regular CRM software. Actually, it's principally recognized as an email marketing software. And just like MailChimp, CRM is a supplementary function within its toolset.
Nevertheless, don't let that fool you. SendinBlue is fundamentally a digital marketing solution, but it doesn't ignore its CRM side. It offers reliable email delivery, email marketing, transactional emails for E-commerce, automation, smart segmentation, and more.
Unlike many other CRM software, SendinBlue has SMS marketing and chat. SMS marketing is a powerful tactic to instantly boost engagement and sales, while the live chat solution lets you connect with customers and leads in real-time.
SendinBlue's benefits:
Easy personalization and segmentation
Powerful marketing automation tools
Multiple reliable email marketing features
Detailed and actionable analytics
Easy Facebook ads and targeting
Effective SMS and chat marketing tools
SendinBlue's pricing plans:
Free Plan
Lite Plan: starts at $25/ month
Premium Plan: starts at $65/ month
Enterprise: custom price
Learn more: How to Integrate SendinBlue with Magento 2
15. Capsule CRM
Capsule works to bump not only your customer relationships, but all your business relationships, to the next level. And it does so simply, with a clean user interface and zero learning curve.
Besides, Capsule comes with various customization options to help suit each company's specific needs and challenges. These features include tags, custom fields, and branding options.
One of its biggest perks is the accessibility, with a straightforward interface and easy integration with third-party apps, including MailChimp and G Suite. All of these factors - together with its competitive pricing - make Capsule an excellent choice for small to midsize businesses.
Capsule's benefits:
Simple and straightforward interface
A vast number of customization options
Easy integration with third-party apps
Competitive pricing plans
Capsule's pricing plans:
Professional Plan: $18/ user/ month
Teams Plan: $36/ user/ month
Enterprise Plan: $72/ user/ month
16. Vtiger CRM
Last but not least, Vtiger is an affordable CRM tool with particularly strong sales and automation tools for its relatively low price. It's an excellent option for small businesses running on a tight budget.
The platform offers a solid project and inventory management infrastructure and claims a total of more than 300,000 customers worldwide. It also has a robust suite of features across sales, marketing, and customer service.
Vtiger's benefits:
Easy to use with little or no technical skills required
Web-based can be accessed from anywhere
Rich user experience and excellent customer support
Multiple user-interaction features, such as integration with emails system, subscription, PDF document generation, etc.
Vtiger's pricing plans:
One Professional Plan: $30/ user/ month (billed annually)
One Enterprise Plan: $42/ user/ month (billed annually)
Chew on this…
Now that you have got the necessary information to make an educated decision, go ahead - hop online and get yourself a CRM system.
We hope this list of 16 Best CRM for small businesses can help you a lot. If you are currently using a CRM tool that's working well for your small company, please let us know about your experience. We're always glad to hear from yoU!
Haley is a content creator at Mageplaza. When not working, she spends time on travel adventures, books, and food tasting. As growing up, she wants to read, learn, and experience more things to adapt herself to this ever-changing world.
Website Support
& Maintenance Services
Make sure your store is not only in good shape but also thriving with a professional team yet at an affordable price.
Get Started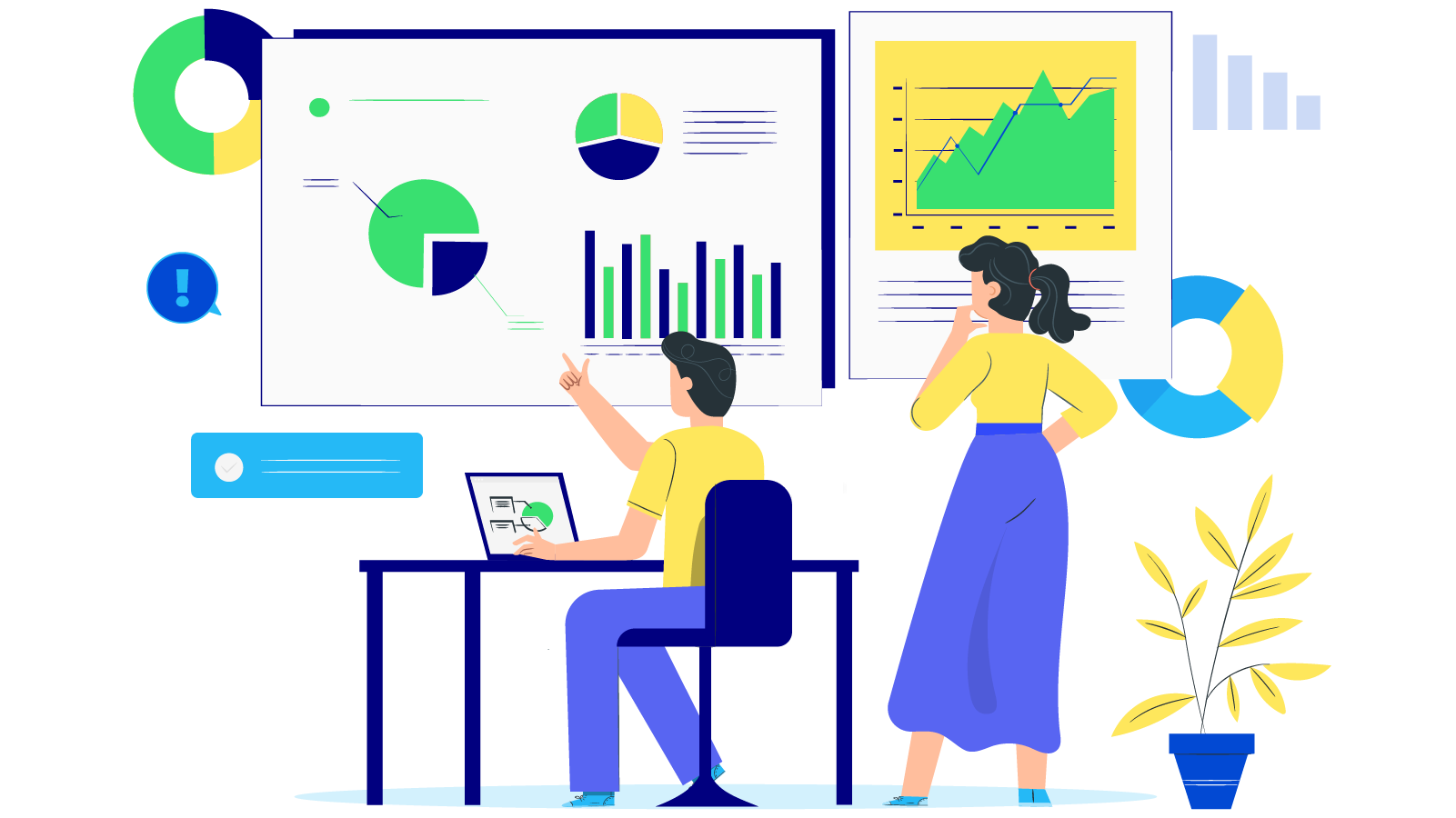 New Posts



Subscribe
Stay in the know
Get special offers on the latest news from Mageplaza.
Earn $10 in reward now!