5 Ways to drive customer loyalty with the best app experience
The Most Popular Extension Builder for

Magento 2
With a big catalog of 224+ extensions for your online store
Customer loyalty is like a Fixed Deposit box for every organization. It pays when your brands need a penultimate customer association. The reason why this FD of yours starts deteriorating is going too aggressively. Check the below tweet, where a customer emphasizes why he would switch to a different streaming service due to aggressive marketing campaigns.
If Disney+ dropped 46 ad trackers, three pop-ups and a banner that covered half the screen on the home page after I subscribed (which took three tries and a phone call) and signed me up for four newsletters without my confirmation, I'd refuse to pay "pennies a day" for that too. https://t.co/SDFV0ZeiP1

— Allison Hantschel (@Athenae) December 8, 2020
So, going slow and steady on your marketing strategies can impact your customer association in a big way. Organic marketing strategies are great for your business. It can be more fruitful than spending on new customers. According to the Harvard Business Review, generating new customers can be 25 times more expensive than retaining existing customers.
In the mobile-first age, applications are an excellent tool for infusing customer loyalty. The reason is simple; it brings flexibility, convenience, and a sense of ownership for consumers. Take an example of a local food delivery app in Atlanta, where a brand can leverage an app development company in Atlanta to add different DIY recipes. There are many ways to infuse customer loyalty with unique app features and strategies.
Here, we are with the top ways to drive customer loyalty for your organization with an app!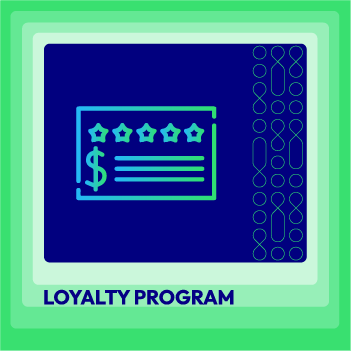 Build up a proper tiered program that offers a special discount by order & customer data
Check it out!
Table of Contents
#Advertising in the apps
Advertising is not a wrong marketing policy, but don't go all guns blazing with in-app ads. What you can do is design advertisements that are relevant to the page and even personalize them. You can also do your best to minimize the obstruction of advertising, let your content be the star performer, and take ads a back seat.
The advertising content should not be an obstacle to your app's main content because it often serves as a distraction. According to Statista, about 25.8% of internet users in 2019 use an ad-blocker on their devices. This is an indication of why ads are an annoying factor in apps for consumers.
Take this pop advertisement for an example, and it offers value to the customer with a product suggestion based on the clothing item the user is buying. It is a minimal advertisement with personalized content that you can easily create with an app development company.
#Deploying Gamification
User engagement is quintessential for user experiences, which impacts customer loyalty. Gamification is a practice that directly connects with your customers and infuses a sense of ownership for brands. It is an approach to imbibing the gaming elements into a non-gaming business app.
Let's take an example to understand the gamification approach; Atlanta car care online offers a $10 certificate for every 200 points you accumulate while making a purchase. It also offers 100 reward points for every referral you make to your friends regarding Atlanta car care's Auto services.
There are many different gamification strategies that you can use with a mobile app development company in Dubai, Atlanta, New York, or any other region across the world.
Loyalty Programs
Loyalty or reward programs are like "friends with benefits" kind of situation, where consumers have the advantage of being associated with a brand. The perks you offer in a royalty or loyalty program are often an attractive proposition for many consumers to stick around. It is all about incentivizing the audience for better associations.
Any loyalty program can help your organization infuse the negative customer churn. It is a process where you organically attract a customer through the up-gradation or addition of services. A customer churn is all about users leaving your brand, and a negative churn will reduce that.
For example, Starbucks Rewards, the reward program offers two stars per dollar spent on the brand's mobile application or web portal. With these stars, you can have free beverages coupons, gift cards, and they even have games integrated into the app where users can win coupons/stars.
Discounts/Coupons
Apart from the rewards program, eCommerce giants like Amazon rely heavily on customer retention discounts/coupons. Amazon's strategy is a prime example of how you can choose to partner with non-competing entities to offer attractive discounts.
As you can see here, Amazon.com has partnered with streaming services like Disney plus and Starz. However, Amazon Prime Video is the brand's streaming service that competes with Disney's services. Amazon's original business model is of the retail eCommerce marketplace, so interest conflicts are reduced.
#Social Impact
Social media is a place where any brand offers an inclusive customer experience. With more than 3.5 million users worldwide, it is one of the best channels to connect with your customers. So, here are some strategies that can improve your social media impact as a brand.
User-Generated Content(UGC)
User-Generated Content is often referred to as a social media exclusive, but it is now more history. Any brand can leverage the user-generated content by adding unique gamification features into its mobile application. Let's take an example of a travel app that provides the best deals for flights, hotels, and holiday packages.
The travel business can easily leverage the top mobile app development company to create a social feature, where consumers can post pictures and share videos of their holiday experiences.
In return, the app will offer reward points that can be redeemed later in terms of discounts or travel coupons. As the consumers share their experiences, new customers will be attracted to your business based on the pictures shared on social media. You can also encourage consumers to share their feedback and reviews on social media platforms with rewards.
Customer Service
Social media messengers are a great way to interact with customers and solve their issues as it brings a personalized experience. According to Salesforce, about 81% of customers prefer online or live chat support to interact with brands for their problems.
But, rather than having a single channel of communication through your app or website, you can include features such as social media messenger integrations for customer support on your brand app. Another great option is to add chat messenger services like Whatsapp through an API or Application Programming Interface.
#Virtual Medium
Virtual assistants are as common as cheeseburgers these days. There are many options from Siri to Alexa, and Google assistant is now a permanent feature in every Android smartphone across the market. According to an estimate, by 2023, there will be more than 8 billion virtual assistants, which you can use to infuse customer loyalty.
Virtual assistants are a great way to reach the most personalized space of customers. App development companies can help you integrate voice assistants into your mobile applications through third-party APIs. For example, if you want to integrate Siri into your app, you can use the Siri Kit, which offers ready-to-use APIs for integrations.
Another option is to create a custom virtual assistant in sync with your brand's identity. These customized assistants can help you infuse customer loyalty through user engagements with the help of AI(Artificial Intelligence) algorithms. This approach allows you to get vital data regarding your services or products from the user's perspective.
#Personalized Push notifications
Push notifications can help improve user engagement and increase customer loyalty. There are many different push notifications that you can use for personalized CX(Customer Experience). With the advent of modern technologies like iBeacon, and BLE(Bluetooth Low Energy), push notifications are getting efficient.
These technologies can help you target the local customers that are nearby to your business. Right from the onboarding of a consumer to the first transaction, every push notification can be designed in sync with your brand. Let's see some of the push notification examples that you can use.
Onboarding Notifications
Welcoming your customers is a great way to show that you care about the CX. As the customers come aboard a business, the onboarding push notifications can be your tool to personalize the experience.
Any brand can leverage the onboarding notifications not just for an introduction but also as a functional part. You can offer a discount upfront or even help your customers with the next steps of the onboarding.
Real-time notifications
Real-time data is always a great way to engage consumers. As it offers instantaneous information about location, health-related data, or others can be a great way to engage your users. You can use mobile app development companies to create custom real-time notifications.
Take an example of the Samsung health notification here that offers a constant reminder of how much you have walked throughout the day. Similarly, the app Wavelet, which is a music equalizer, provides information about what the speaker is connected to your device.
Conclusion
Customer loyalty depends on three vital factors: engagement, gamification, and after-sales support. Here, we have discussed practical ways to enhance all the three pillars of customer loyalty with mobile app features. Apart from the usual discount coupons and loyalty programs, think a little out-of-the-box and enable mobile app features that take personalization to a new level.
For example, if you are a kid's clothing brand, your customers will like parenting tips, and the same you can offer as push notifications. All you need is a tech partner that can personalize each message according to your brand identity!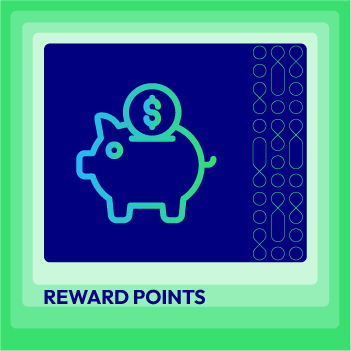 Reward Points Extension for Magento 2
Convert occasional customers into loyal members by creating a reward system
Check it out!
Author Bio - Hardik Shah works as a Tech Consultant at Simform – a dedicated team of a mobile development company in Atlanta. He leads large scale mobility programs that cover platforms, solutions, governance, standardization, and best practices. Connect with him to discuss the best practices of software methodologies @hsshah_.
Website Support
& Maintenance Services
Make sure your store is not only in good shape but also thriving with a professional team yet at an affordable price.
Get Started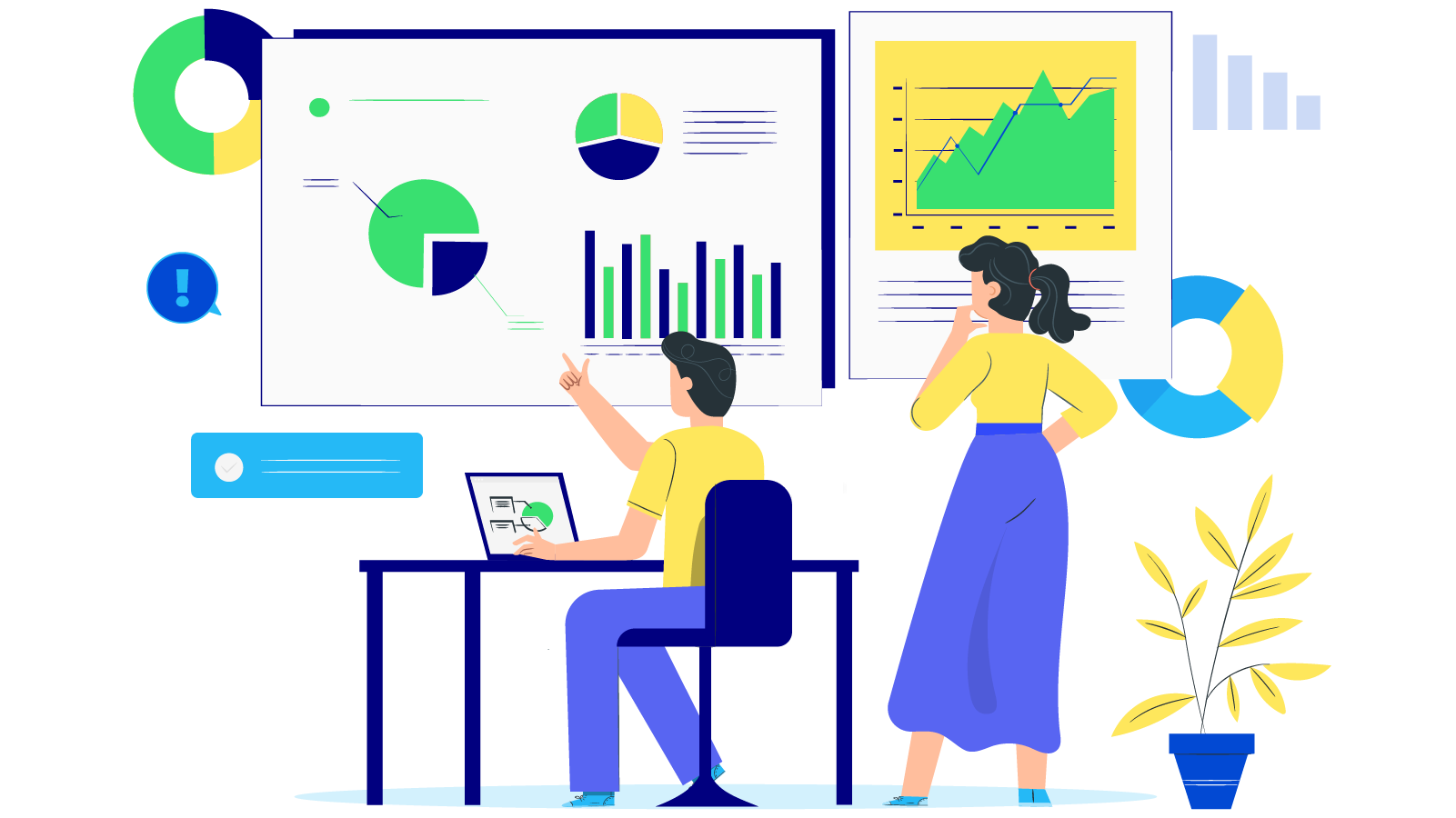 New Posts



Subscribe
Stay in the know
Get special offers on the latest news from Mageplaza.
Earn $10 in reward now!