3 Case studies of outstanding Reward Programs
Since the market has been increasingly competitive, several online merchants are struggling in deploying an effective loyalty program to build customer retention among buyers. A loyalty program is necessary for business doers as it helps to remain a sustainable number of customers to make purchases at stores. In other words, loyalty program pays the way for the continuous revenues for a business.
However, there are various marketers who are not successful in running a loyalty program. It means that to earn accomplishment through this method requires shop owners to prepare carefully before starting. Following are three successful examples of how some brands can take advantage of reward campaigns to raise customer retention.
Starbucks
Starbucks loyalty program's name is not really attractive with "Starbucks rewards" only. However, this short and concise name points out the brand and also the program that people will go to participate in. More importantly, the way Starbucks starts their deployment plan is extremely impressive and effective that other businesses can take it into consideration.
Provide diverse and creative offers
The reward program provided by Starbucks has numerous offers such as order-ahead feature, monthly offer, and stars exchange. With these attractive offers, every fan of Starbucks will have a feeling that they will earn a bargain for every purchase.
Apply technology into reward program

Firstly, Starbucks provides a wide range of offers for their customers via a mobile app. The application of hi-tech devices makes the program more accessible to buyers who mostly use smartphones as a means of communication. With their mobile phones now, customers can use an order-ahead feature to book whatever they want before they truly come to stores.
Therefore, when buyers enter the shop, they only need to pick up their orders without any wasted time. This practice gives every shopper the feeling of receiving priority. Moreover, the chain of stores can also reduce a large amount of workload when people have to line up to wait for their turns to order, which easier buying and selling process.
Personalized rewards
Not only restricted on general offers for customers, but Starbucks also shows their concern toward personal fans. For example, on occasions of a customer's birthday or special event, this brand is pleased to offer their customers a personal reward as an appreciation for their contribution to Starbucks.
American Express
The American express company, called Amex, is a multinational financial services company founded in New York, America. This corporation is well known for its success in providing credit card, charge card, and traveler's cheque. Performing in these areas also an advantage for Amex in managing their loyalty program successfully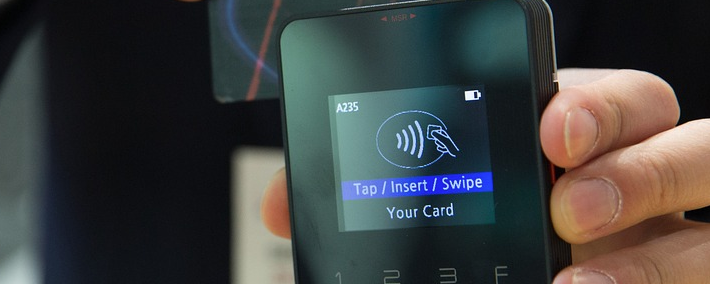 It can be said that the CEO of Amex created a new wave in how businesses should treat their customers. In the loyalty program of this brand, each customer becomes a member with their member card to accumulate reward points. It means that, instead of considering a buyer as a customer, Amex treats them like an involving member of a community that they created. Therefore, their customer engagement will be much more improved.
Besides, Amex applied an ecosystem for their loyalty program in which involving brands and cooperators also participate. With a membership card from Amex, card owners can redeem their reward points at any affiliated brands including airlines, restaurants, and so on. By doing so, customers know that they can get benefits at anywhere.
LoyaltyOne
Air Miles is a loyalty program run and managed under LoyaltyOne Company in Canada. The reward campaign by this company has significantly changed the way people use to raise customer retention.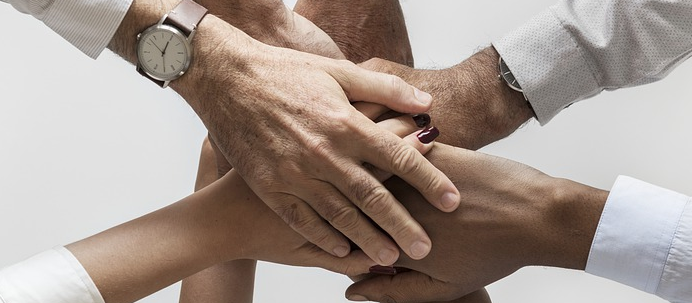 Among marketers, Air Miles is considered as an innovator in affiliation reward program. This loyalty program allows their customers to obtain and redeem reward miles at any involving stores and brands from gas products to hotel chains. Therefore, people who engage in this program can earn miles quickly and get rewards for their purchases sooner.
As a result, shopping doers are encouraged to spend more on a daily basis as they know that they will soon earn a bargain after that. Applying this method in the reward program, not only LoyaltyOne but also other brands and product chains can gain benefits from buyers because the ecosystem they set up motivates people to shop more regularly.
More importantly, their rewards for a higher level of members are visible for customers even though their current level cannot get those rewards. It, therefore, generates a motivation for every purchaser to spend more money on shopping to quickly unlock the next level of membership.
The lessons:
Differentiated loyalty programs
By separating your loyalty program into different levels from ordinary to gold or VIP level, participants are passively encouraged to invest more money in shopping in order to obtain a higher level.
Treat people individually
Beside general rules and regulations applied for all people joining a loyalty program, each enterprise should find ways to treat their customers individually like Starbucks. Special offers on their personal events are sure to please any difficult customers and make them feel that they are receiving special care from your company.
Affiliate with other brands
Let think about affiliating with other brands and store chains as they will be greatly beneficial to your business. Consider what people need to find out the most appropriate cooperators to form an ecosystem in which every member can support each other and gain profits.
Learn more about Magento 2 Affiliate extension
Final words,
Running a reward program is absolutely a campaign that you should invest time, money, and effort in as their long-term advantages for your sustainable development cannot be counted. To gain success from this program you can consider some typical examples of three brands above.
Besides, if you are a newbie in this area, you can make use of support from Mageplaza Reward Points extension to complete your program. With several outstanding features from storing date to managing earning and spending rates, this extension will definitely not let you down. For more detailed information about how remarkably this extension can contribute to the ongoing success of your company, please visit Reward Points for Magento 2
New Posts

People also searched for
loyalty program case study
b2b loyalty program case study
successful loyalty programs case studies

loyalty program case study pdf
customer loyalty case studies
loyalty program case studies
loyalty programs case study

loyalty case study
customer loyalty case study
b2b loyalty program case studies
starbucks loyalty program case study

starbucks loyalty program success
2.2.x, 2.3.x, 2.4.x
Subscribe
Stay

in the know

Get special offers on the latest news from Mageplaza.
Earn $10 in reward now!