How to view informative orders at Magento 2 backend by Order History
The Most Popular Extension Builder for

Magento 2
With a big catalog of 224+ extensions for your online store
Are you having to work with a huge number of orders every day? Have you ever got trouble in missing information or take too much time to find related order data in different pages? Our website has been through this situation before. As a need, Order History extension is introduced to helps store admins deal with a large number of orders in Magento system. We would love to give you some ideas about this helpful module and hope you can have a solution for your administration job.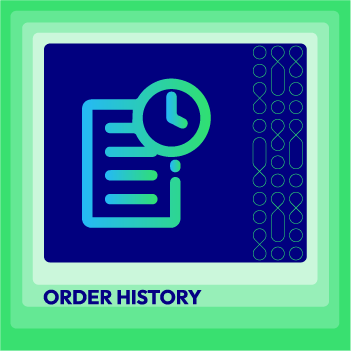 Order History Extension for Magento 2
Track and Analyze Order history easily. Optimize operations and satisfy customers now!.
Check it out!
Main Contents
Why Order History is necessary for order system management?
Magento itself does not support informative order grid
The new extension can provide you more information on the order grid. Admin cannot access order data such as which items, quantity, amount, total, etc at Customer Detail Pages. Neither, they can see at Product Edit Page having info of orders, sales, customers related to a product. This limitation reduces admin effectiveness in managing orders, tracking data to deal with any issue as well as stores' performance.
Order History reduces redirecting time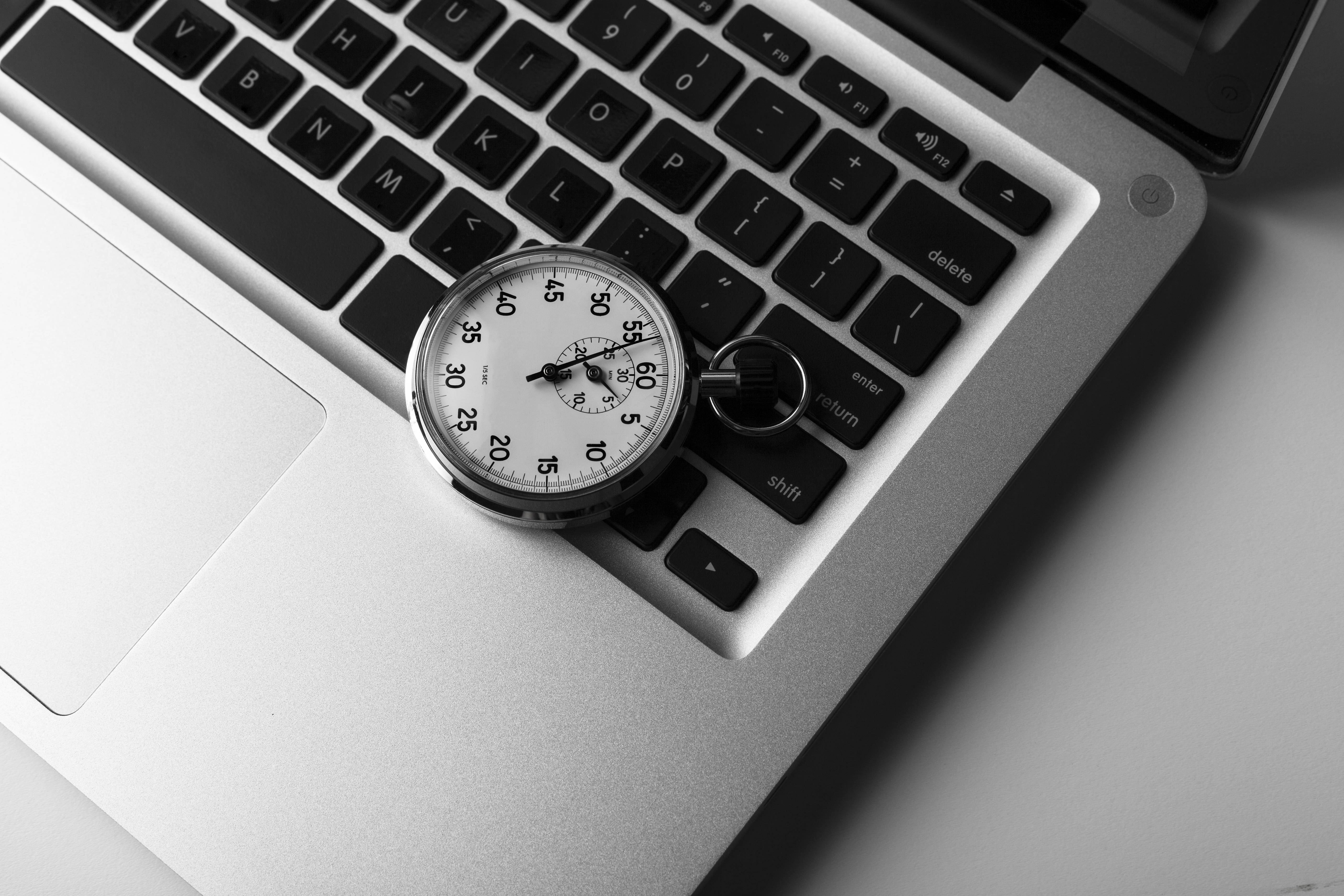 As a sequence of the above limitation, admin often is required to move to another page for getting the need order data. For example, if he needs to check whether a product is purchased mostly by which customer groups, he has to open the customer detail section to track the orders related. He then needs to copy the information to somewhere then compare to the order grid and make the related decision. This activity is pretty time-wasting and required more steps in admin task.
With Order History supporting all the necessary information in term of customer group, product details, an order can be informatively presented to admin. There is no doubt that people love doing their job in a shorter time.
Manage product selling better thanks to orders by products
With statistics on products details related to orders, admin can get the sales result of a product type. This is highly important to stores improvement of inventory which decides the quantity supply of a product. Order History now becomes a report on sales by-products, which is often found at Magento 2 Report extension only.
Get the hard copy of order data easily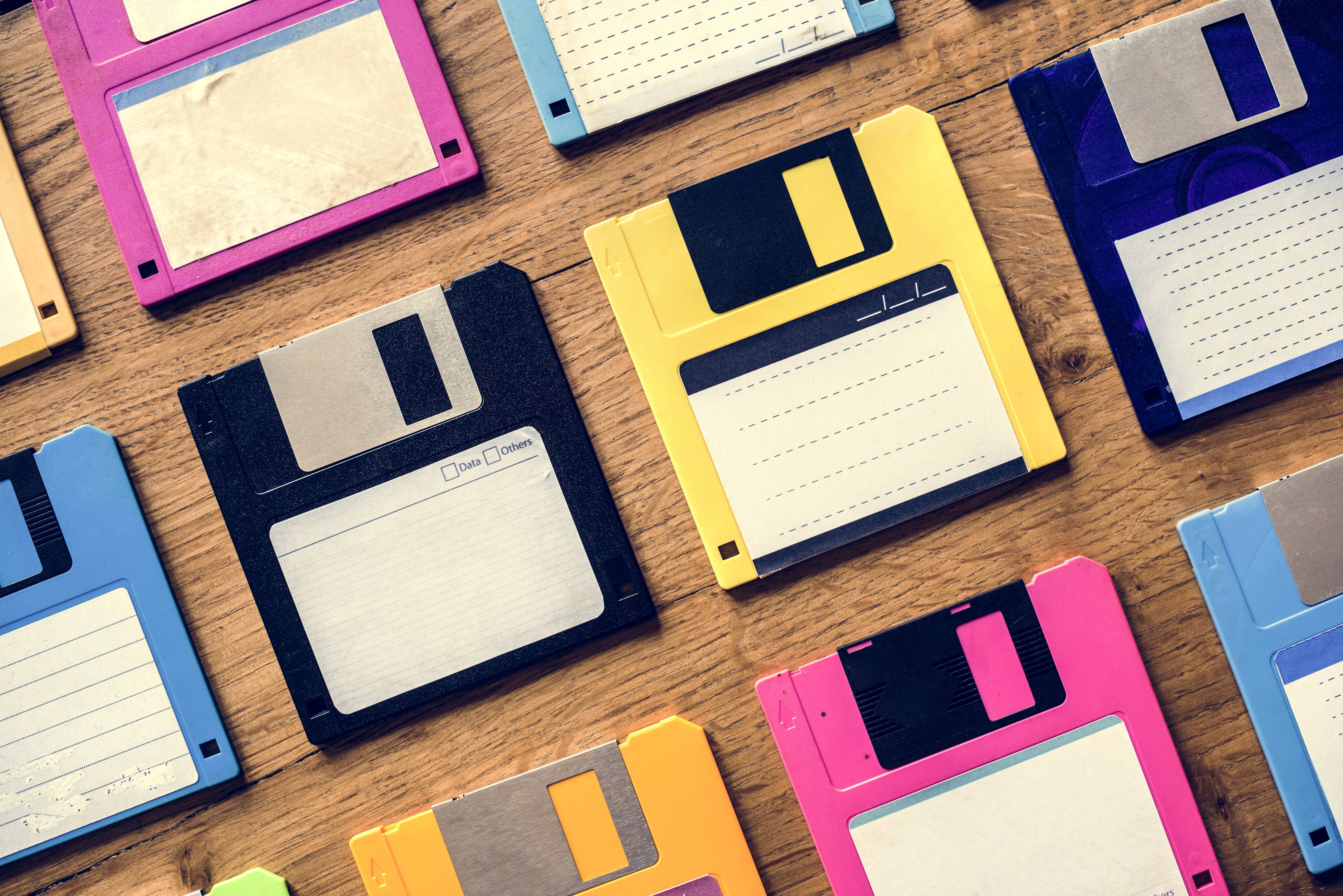 Sometimes, a hard file of order details help stores admin transfer it to other related people and make a discussion to improve the situation. Hence, exporting the order grid now is more a required function for any Magento store. Magento default does not support this export function, however. Counting on Order History is a great solution at the moment.
Highlight features of Order History extension
Allow viewing all orders and customers related to a product
With the support from Order History extension, the store admins can easily view the orders of the current product and Product Details Page at the same time, which can't be done at the Magento Default. This useful feature helps store admins follow and update sales of any product without difficulty.
Admins will be redirected to the Order Details Page by only one click on the** View** button.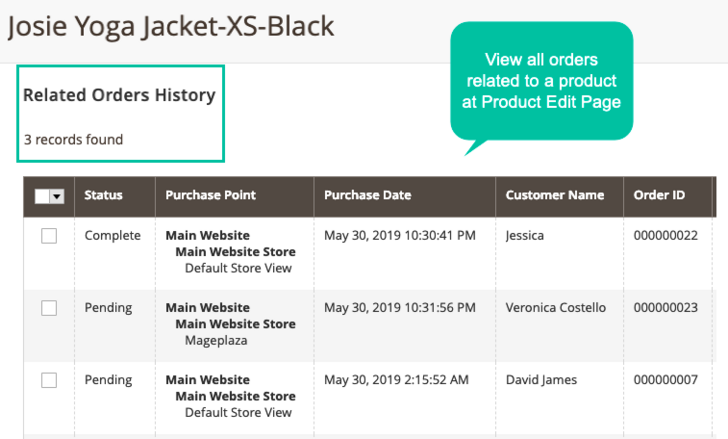 Easily enhance Order tabs in Customer Details Page
This feature provides an additional Item Detail column for the store admin to change and improve the limitation of Orders tab in Customer Details Page.
This upgrade will put more details about purchased items of each order into the Orders tab. Store admins can clearly view the relevant information including Product Name, Product SKU, Qty, and Item Status, which are displayed in an easy-to-follow table format.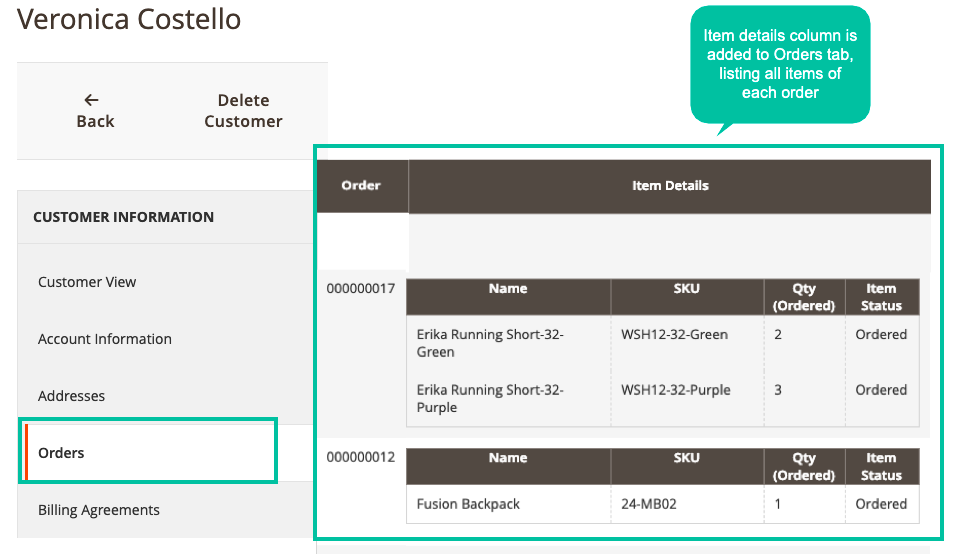 Show all purchased items of a customer
At the backend, the Ordered Products History tab is added to the Customer Details Page. It gives the store admin the power to view all items ordered by a customer.
Product Name and SKU
Item of each order
The quantity of the order
Discount
The total value of the item in an order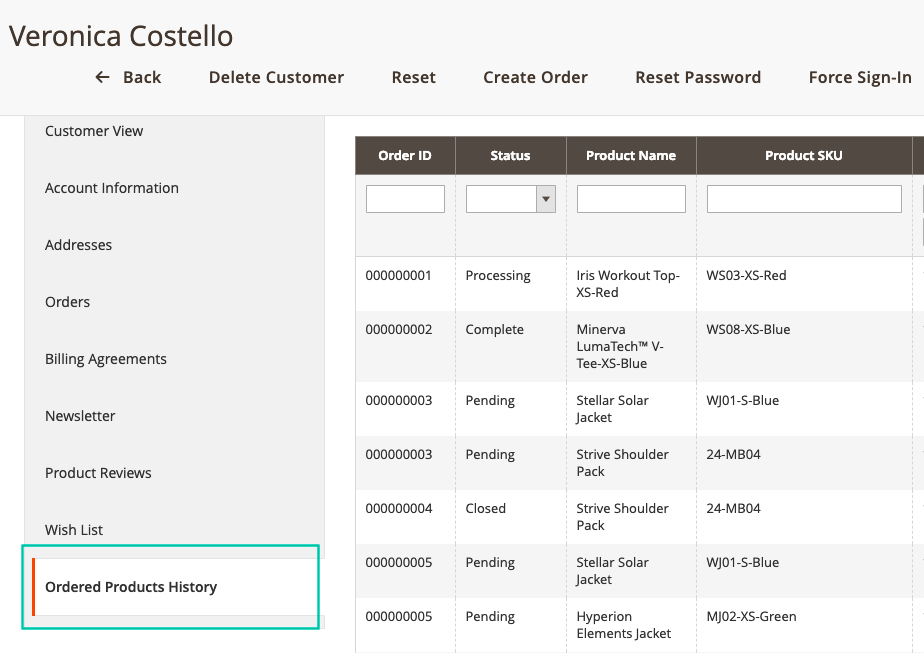 Quickly export purchased items of customers
Order History also allows the store admin to export necessary data of the orders with ease.
By the function of advanced order tab, admins can quickly export relevant data of ordered items of specific customers to both Excel XML and CSV file. In addition, at the Product Edit Page, with only one click, store admins can export all orders of a product.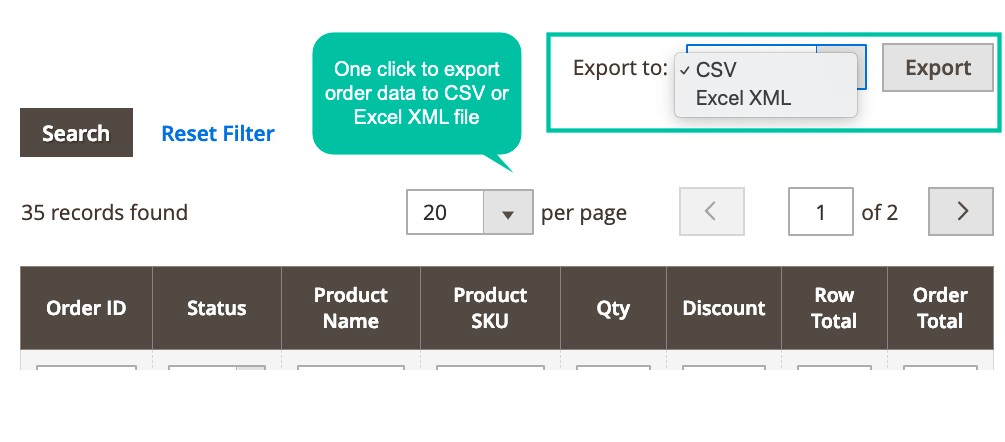 Full Features of Order History Extension
Turn on/Turn off the module
Display/Hide Ordered Products History on Customer Details Page
Display/Hide Item Details at the Orders tab
Display/Hide Related Orders History on the Product Edit Page
Allow admins to search, sort, and filter the orders' data with ease
Allow exporting the order data to CSV or Excel XML file
Well compatible with Mageplaza Delete Orders
Access order details and minimize redirection actions in various ways
Make the assessment in an easier way
Improve experience at the store backend
Final words
Hopefully, via this post, you can find a good solution for reducing working time with order information. Magento 2 Order History extension can assist store admins to access order details via Customer and Product Edit Pages at the backend with ease. Besides, online stores can view and manage any orders related to a customer or a product much more conveniently.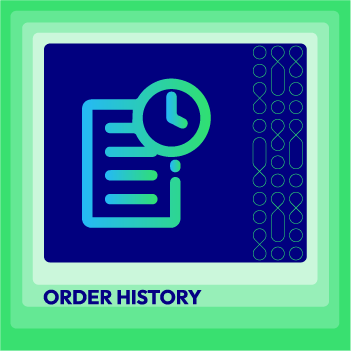 Order History Extension for Magento 2
Track and Analyze Order history easily. Optimize operations and satisfy customers now!.
Check it out!
Read more: How to Create Custom Order Status in Magento 2
Website Support
& Maintenance Services
Make sure your store is not only in good shape but also thriving with a professional team yet at an affordable price.
Get Started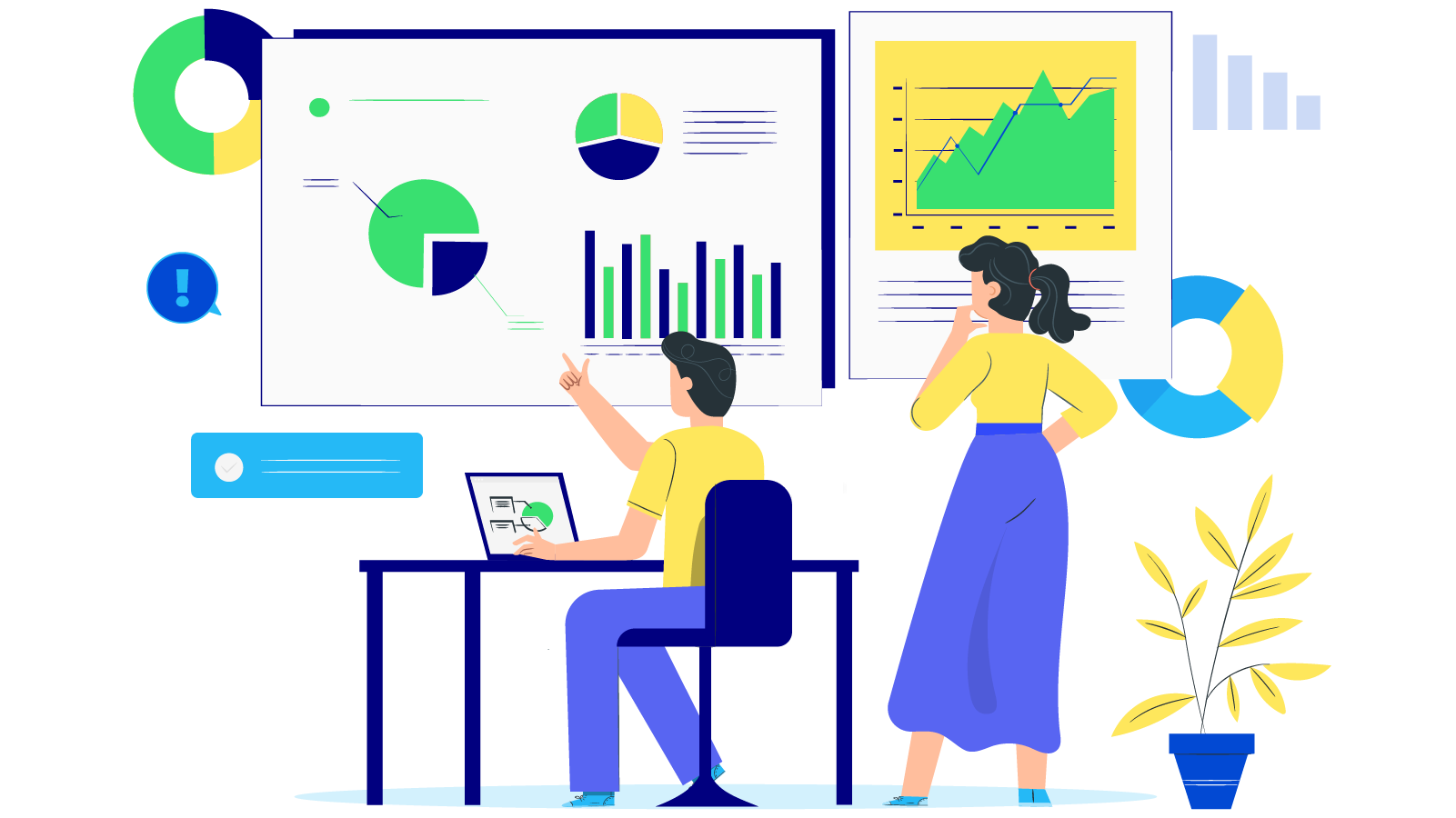 New Posts



Subscribe
Stay in the know
Get special offers on the latest news from Mageplaza.
Earn $10 in reward now!