Starbucks Marketing Strategy: The Most Popular Coffeehouse Worldwide
The Most Popular Extension Builder for

Magento 2
With a big catalog of 224+ extensions for your online store
While a competitive marketing strategy can greatly reinforce any new company's development, it can be challenging for entrepreneurs to build a special identity for their brand in the marketplace. Luckily, there are plenty of successful marketing strategies from well-known businesses which can help them excel in this area.
One typical example is Starbucks - the US coffee giant. The business has capitalized on a unique marketing approach to become an emblematic brand, well-known for its premium coffee products and outstanding customer experience.
If you're curious about how Starbucks has achieved that success, let's explore its effective marketing strategies in this article.
Are you ready to start?
Table of contents
A Short Overview of Starbucks
Launched in 1971 in the city of Seattle, USA, the brand has transformed the way the world drinks coffee outside home and work. Starbucks has taken responsibility for generating the concept of the third place between home and work where people can rewind, savor a cup of coffee and contemplate the inviting ambiance.
The global growth of Starbucks has been swift and strategic. It launched its first international store in Tokyo in 1996, stepped into the UK in 1998, and ran its first Latin American store in Mexico City in 2002. Starbucks stores covered the whole of Russia in 2007 and launched its first store in Ho Chi Minh City, Vietnam in 2013. In February 2014, it went to Brunei, the 15th market in the Asia Pacific Region and the 64th market internationally for the brand. In 2015, it started stores in Panama and achieved the milestone of getting 99% of ethically sourced coffee/ The brand owns more than 30,000 stores in 80 different countries globally as of June 2019 and is anticipated to sustain robust growth momentum.
On 3rd April 20017, Kevin Johnson took over the leadership baton from Starbucks's former CEO, Howard Schultz. Kevin Johnson served the company in its board of directors from 2009 and has become the COO of Starbucks since 2015. As Kevin Johnson was the CEO, the company has triumphantly implemented its strategic plans, including innovation in coffee, advanced food options, and innovation in premium craft iced teas.
What is Starbucks's Marketing Mix?
We're going to walk you through Starbucks Marketing Mix (Starbucks 7Ps of Marketing). The 7Ps include product, price, place, promotion, process, people, and physical environment. Products of Starbucks
Starbucks provides its customers with a large range of drink and food options. Starbucks' key categories are breakfast, lunch, cakes & cookies, muffins, pastries & doughnuts, fresh fruit, espresso drinks, filter coffee, bottled soft drinks, refreshers, cold brew, and frappuccino blended beverages. Starbucks is renowned for its expertly roasted, richly brewed coffee and premium teas.
Prices of Starbucks
There are a variety of pricing strategies available to organizations. Some of the most popular ones include premium, loss leader, cost plus, and going-rate. Starbucks decided to follow a premium pricing strategy. As mentioned earlier, the brand is well-known for its richly brewed coffee and a collection of premium teas. A lot of customers believe that quality products are accompanied by a high price. Starbucks has capitalized on this perception and defined premium pricing as the company's pricing strategy.
Places of Starbucks
Starbucks offers most of its products via its coffee shops. The brand has launched "Starbucks on the go" which is a premium self-serve beverage solution bringing a list of great delicious hot drinks. It has also built some apps, like Starbucks App for Android, Starbucks App for iPhone, and Starbucks App for Windows) for busy buyers who want to enter select stores and pick up their coffee right away!
Promotions of Starbucks
The company takes advantage of numerous promotional strategies to communicate with its stakeholders. For instance, it invested $248.6 million in advertising in 2016, and its ad investment in the fiscal year ending in September 2020 was $258.8 million.
Starbuck designs a customer loyalty scheme called Starbucks Rewards. As members, customers can get 2 stars for every 1$ spent in stores and online. If they can collect 125 stars, they can get a reward that is redeemable for a drink or food product.
People of Starbucks
Starbucks already owns a diverse workforce. It plans to employ about 240,000 more staff worldwide by 2021. It is an equal chance employer and attempts to build a massive workforce. The company is also famous for its huge spending on employee training and development.
Processes in Starbucks
Each Starbucks business function has a process. Look at the customer service process as an example. Starbuck is often a busy place, and employees have to serve consumers as effectively as possible. The interaction with the customers starts with a greeting by an employee. Then the customers will order their food/ beverage and pay the bill. Then the order will be served with a farewell.
Physical environment of Starbucks
Starbucks's physical environment not only includes its store designs, coffee cups, logo, and napkins, but the brand also creates an inviting and comfortable atmosphere for customers. Moreover, it has applied a brand new approach to store design, which requires Starbucks designers to create distinctively local looks for every store.
Appealing and Effective Starbucks Marketing Strategies
In-store marketing
To make its store locations more attractive, welcoming, and functional, Starbucks puts tremendous time and effort in in-store marketing.
For example, the brand started to provide free WIFI in all its stores in 2002, encouraging customers to stay for longer periods after their purchases, and satisfying buyer preferences for continued connectivity.
Advertising messaging inside stores will promote new products and loyalty scheme advantages to consumers, driving deeper awareness and growing further demand among current customers. That helps reinforce the brand's customer retention aspirations.
Starbucks also leverages the data available from its store locations to accomplish market research objectives, accumulating and analyzing information around customer sales, behaviors, and preferences.
Usage of social media
Starbucks has managed to create a social media culture that every marketing team would be proud of. The company makes sure that they build broad social media platforms that replicate content throughout all channels and interact with their customers. Starbucks generates a wide amount of content but breaks it down into multiple smaller units that are then reused via different platforms. Each social media platform has separate content according to the type of user. The language is very unique, plain, and comfortable.
Besides, customers are stimulated to take photos of their Starbucks beverages and coffee shops and upload them on social networks. Starbucks retweets these and utilizes them in campaigns. This enables them to exchange information on deals, referrals, and other Starbucks-relevant events. Their capitalization on social media allows them to establish brand ambassadors for both men and women.
Notably, customers are 2.4 times more likely to perceive user-created content as authentic, compared to content generated by brands. That boosts trust between the brand and potential customers, motivating higher sales.
Moreover, the brand also joins social media campaigns and competitions every day where it likes, shares, and mentions. This social media marketing strategy belongs to how the general Starbucks appeal approaches beyond the social media storefront. Plus, the company guarantees that customers with issues reporting to the brand on social networks can get instant responses.
Communication with customers
The way Starbucks speaks to its customers is also one of the main contributing factors to the brand's success, in both literal and figurative senses.
Literally, every piece of communication is considerate and on-brand. From social media posts to the interaction and transaction in-store, Starbucks has generated a consistent and appealing tone, supporting content and communication with its customers.
Nevertheless, the brand doesn't always have the opportunity to speak directly to its customers, so they communicate figuratively instead. The language they choose is just as influential for the brand if it's not direct communication. A typical example of this is in their printed materials. A product description is not direct communication, but the brand can still take advantage of the language.
For instance, one of the newer Starbuck endeavors in Starbucks Reserve, a product line of small-batch roasted coffees, is already-brewed in Seattle and for purchase at some specific locations and online. With every product, Starbucks spends time discussing what makes their options so good by offering a background as to why that coffee was selected for Reserve.
On both levels, Starbucks has utilized language to generate something that a consumer can identify with. Not every message will be impactful to customers, but the brand can promote itself to a broader market with efficient communication. In a highly competitive industry, that ability is critical to their success.
Loyalty programs
Starbucks has built a loyalty program, encouraging its customers to keep coming back. Named My Starbucks Rewards, little investment is needed to sign up (downloading the app or registering a gift card). And every purchase completed with the account is rewarded. The program is managed by an online account accessible on both computers and mobile devices. This program supports both card and mobile payments from customers.
With few barriers to joining the program, Starbuck has cultivated a following that few companies can attain. The company reached 18.9 million active members across the US in 2020.
Owning that kind of repeat business means that Starbucks can connect with their consumers on a higher level, including personalized rewards or promotions to try other drinks, leveraging data from members' purchase history.
Loyalty has a significant role in marketing and business thrive. With continually happy and satisfied customers, loyalty and relationships are constructed, which can contribute to customer retention and boosted profitability.
Furthermore, repeat customers can bring into both implicit and explicit endorsement a broader network to better interact and feedback.
Starbucks mobile app
The plan makes it convenient for customers to visit the store and choose their order. As the majority of Starbucks' demographics are people who often use mobile devices, the mobile app is an appropriate way to purchase products on the go with a mobile phone and pick them up in the store with a little pause.
The Starbucks app allows the brand to include all the benefits of a referral program, a loyalty card, and a customer rewards program to the same venue. The more frequently you use, the more deals and free beverages you can receive in your preferred stores.
What's more, the app also suggests drinks to customers by analyzing their shopping patterns and search history. It is crucial to note that the ease of using the Starbucks app has been so great since it was released in 2011. In fact, over 20% of all Starbucks transactions are now carried out through the app.
Consistency
Although there are several regional Starbucks products and services, the key offering is identical in every location. This consistency modifies to its stores as well - there are some different styles, but the experience stays unchanged.
It's pleasing to know that, as a consumer, you can go to any Starbucks store and get the same product and treatment regardless of where you are in the world. This has come a long way in building loyalty and customer experience.
The brand's uniformity is also a help. The ongoing use of the logo and its hallmark green has boosted Starbucks's brand recognition in the United States and the United Kingdom. Though the logo has been through a few changes throughout its lifetime, its application has stayed the same.
However, consistency doesn't mean sticking to the straight all the time. The brand has demonstrated that it's willing to develop with the times and experience new ways to connect with its consumers.
Social responsibility
Do you notice that Starbucks is one of the most socially conscious companies across the globe? It has also availed of its brand to act as a social activist at local and international levels. Starbucks is LGBT-friendly and has created its store as safe havens for people of every preference. A lot of brands are now trying to break this line, but they keep impartial on genuinely divisive topics. Moreover, Starbucks does donate millions of dollars to refugees and migrants for humanitarian efforts around the world every year, for example, the Syrian crisis of 2015.
Starbucks has also invested efforts in the integration of 10,000 military veterans into its workplace, an action that has been highly appreciated across the country. In brief, Starbucks is socially conscious and attempts to influence the nation and the world at large.
The Most Successful Starbucks Marketing Campaigns
1. Tweet-a-coffee
The Tweet-a-coffee campaign allowed customers to pay a coffee for anyone on Twitter by tweeting @tweetacoffee and a friend's handle. By doing this and linking their Starbucks account to their Twitter account, a $5 gift card would be given.
More than 27,000 users tweeted a coffee. This burst of activity brought in more than $180,000 in sales in just a couple of months.
2. #theredcupcontest
Starbucks red cups became a tradition, a sign for Christmas, and sometimes a reason for hype and controversy. In 2014 and 2015, they started a holiday #theredcupcontest on Instagram. Users need to share, tag photos of their red cups, include the #theredcupcontest hashtag for an opportunity to win one of the five prizes. In 2015, every 14 seconds in the first two days, there was a photo shared on Instagram, collecting a total of 40,000 entries over the course of the contest.
3. Jumping on the trend
As a blizzard hit America in 2013, Starbucks came up with a social media campaign that honored warm coffee in winter. The brand exploded with Facebook and Twitter about conversations related to the snowstorm, called Nemo. Nothing exceptional - just the photos of people in the cold weather holding warm cups of coffee. These were well marketed by Facebook Ads and Promoted Tweets, meaning they showed up as people searched for weather-relevant hashtags like #blizzard #Nemo.
4. Meet me at Starbucks
Starbucks is apparently an ideal place for first dates, second dates, or hangouts with friends. Hence, the company ran the Meet me at Starbucks social media campaign in 2014. Starbucks granted their customers an opportunity to get free coffee for a year in exchange for their How We Met story. For the entire year, the #HowWeMet hashtag was used to populate the contest and enable people to view others' interesting stories. The campaign was launched worldwide, so people could find the most intriguing stories and look at Starbucks from a new angle.
Summary
An organization must guarantee that its social media activities will exactly reflect its goals, vision, and products. By catching customers' attention via social networks, advertising, and referral services, revenue will surely rise. Marketing never stops and can be well done by a number of carefully selected techniques.
Starbucks has proved that it is possible to build a marketing brand from the ground up, excellent customer service, and a remarkable brand. Now it'll be your turn to learn from Starbucks and attain the same achievements as the brand does.
Website Support
& Maintenance Services
Make sure your store is not only in good shape but also thriving with a professional team yet at an affordable price.
Get Started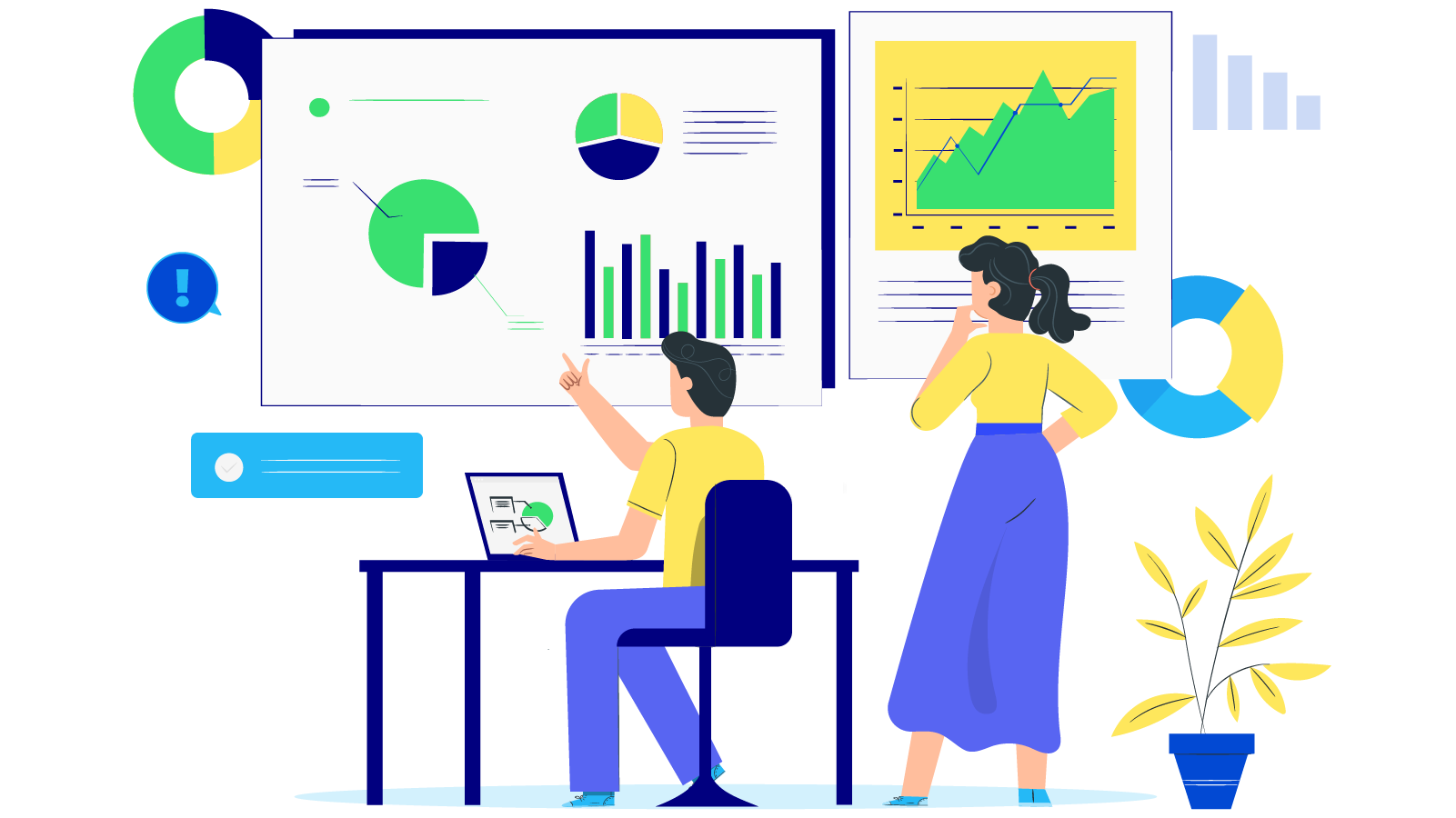 New Posts



Subscribe
Stay in the know
Get special offers on the latest news from Mageplaza.
Earn $10 in reward now!