Nike Marketing Strategy: Why Nike Is A Marketing Leader?
The Most Popular Extension Builder for

Magento 2
With a big catalog of 224+ extensions for your online store
We're all familiar with Nike's classic tagline of "Just do it," Over the years, the brand's shoes, along with famous athlete endorsements and the swoosh logo, have become more popular among consumers than ever. Is that, however, everything that Nike's doing? Is there anything more particular about their marketing strategies and tactics?
The Nike branding that most of us are familiar with was not the only thing that built an empire, at least not in the beginning. What put them on the map of the most popular brands include many intelligent marketing approaches.
Furthermore, it isn't much of a complex strategy at all. But, just like any effective marketing strategy, it requires a company to be consistent in its efforts and provide customers with real and relevant values.
In this article, I'll share with you everything you need to know about Nike's marketing strategy and what you can learn from them. You will be surprised to find out that shoes are not the only thing that has brought Nike this far.
It's actually a genius collection of marketing strategies for every aspect of the brand.
Table of content
Nike introduction
Everyone knows Nike. Even your grandpa probably does. But hardly anyone understands how mighty Nike is compared to other global sports brands out there, like Adidas, for example.
So before we begin digging into Nike's marketing strategy and tactics, let me share a bit of history with you:
Nike, Inc., formerly Blue Ribbon Sports from 1964 to 1978, is an American sportswear company headquartered in Oregon. The company was founded in 1964 by Bill Bowerman as Blue Ribbon Sports. Bill was a coach at the University of Oregon and decided to start a business with his former student Phil Knight.
The first retail outlet was opened in 1966 and, in 1972, launched the Nike brand shoe. The company renamed itself Nike, Inc., in 1978 and went public in 1974. Going into the 21st century, Nike has retail outlets and product distributors in more than 170 countries, while its logo - a checkmark with a curve called the "swoosh" - is recognized throughout the world.
Fun fact: The brand name Nike is not a senseless sequence of letters. After the Greek goddess of speed, strength, and victory, the name is also known as Winged Goddess. That is where Nike's swoosh took inspiration - a wing.
That is just the history of Nike; how about the marketing performance that the company has?
Let's check it out.
Nike has the most dominant market share in North America's athletic apparel industry (around 27.4% and, recently, own a whopping 96% of the market for basketball shoe industry), and continues to outpace the competitors when it comes to sales:
Nike's basketball sneakers Air Jordan's brand generated over $3.14 billion in the 2019 fiscal year, up 10% from the previous year.
Nike's SEO strategy is also top-notch. SEMRush shows that over 60M users land on Nike's website monthly, spending almost 7 minutes on the site and browsing almost 5 pages.
Nike's annual revenue still grows steadily year after year. Some experts predict that Nike's revenue will be able to grow by almost 25% through the fiscal year 2021 and reach $45.4 billion.
Impressive stats, right? Now let's see what marketing strategy Nike uses to create so much buzz around the brand and continue growing despite fierce competition from other sports industry players.
Nike's marketing strategy
How Nike distinguishes themselves from other shoe brands depends heavily on the marketing strategy. Let's see what sort of marketing strategy Nike used to achieve and maintain their status of a market's dominant player.
Position products carefully
Let's think about Nike for a second and tell the first word that describes shoes of this brand, you can quickly identify it, "athletic shoes". The stronger the brand is, the quicker people can relate it with a differentiated characteristic or product.
Nike has a clear-cut identity as a sportswear brand, which has been building for a long time with multifaceted marketing strategies. However, behind all of them, there is one element that plays a fundamental role, it is product positioning.
Let's analyze Nike athletic shoes' go-to-market strategy and see what we can learn from.
"A shoe must be three things, It must be light, comfortable and it's got to go the distance." - Bill Bowerman, co-founder of Nike.
For Nike, the segmentation is professional athletes, sportsmen or people who are going to join the sporty or healthy lifestyle. This market is potential and the consumers are supposed to be serious about their purchase decision.
If you can name one or a few characteristics of your products that they can be used for differentiated from others on the market, you are halfway to success. Nike's owners did declare the uniqueness of the brand' shoes with three points, by which customers can easily decide whether to buy Nike shoes or find another brand.
So, if you are selling t-shirts, immediately think about assigning them with purified traits. For example, breathable; eco-friendly or outdoor-inspired t-shirts, etc. If you are selling furniture, for example, let customers think of them with the feeling of elegance; minimalism; nature-friendly or industrial.
Once you get the answer to the positioning question, even not easy, all of your marketing tactics will automatically work to affirm the qualities and gain some space in customers' minds.
Sell touching stories instead of amazing products
Nike is the master of masters in storytelling, you can't deny. Who can inspire and encourage ordinary people to keep running and practicing to reach their health or sports goals? Nike has done that since the beginning. Because its founders were athletes, they could tell authentic stories.
In an inspiring blog on Forbes, Celinne Da Costa - a story architect, has emphasized three reasons to use storytelling skills in Marketing strategy:
Be different in the sea of sameness
Create a sense of belonging
Complete a mission
Back in Nike's early days, when Bill Bowerman started the idea of selling more shoes to the market, he knew that he had to tell a story. Being a track and field coach, he easily wrote the story for his own products and connected with audiences. His mission, as well as the brand mission in those days, might have been "creating shoes for athletes".
Nike, a brilliant storyteller, has created the sense of belonging for any of its customers for almost 50 years. Customers of Nike need to be aware of their strength and grow the ambition for reaching stronger, faster, and higher.
If you are facing some creative blocks in building a story marketing strategy, our recommendation is to search inside your brand mission and answer these kinds of questions:
Why do you start selling these products?
What are the first things customers think of when then they hear about your brand?
How will you help customers with your products (both physically and mentally)?
Bill Bowman and Phil wanted to create sportswear for athletes, helping them to reach their highest potential. The firsts qualities of Nike that people can think of are being lightweight, comfortable, durable, and supportive. Nike's products help customers to trust in themselves, train both their body and mind to overcome the challenges of life.
Nike understood the reason and meaning of storytelling very early and has constantly followed this strategy to cultivate customer loyalty and grow brand awareness. And basing on the foundational elements of the brand, they can easily come up with ideas to write novel stories for the brand, which is relevant to targeted consumers' aspiration, goals or lifestyles.
Employ the power of social media marketing
For the fact that many customers of Nike are members of the social media network, the brand knew that it had to connect with audiences via social media channels and gain brand recognition as soon as possible.
Take a look around Nike's social media profiles, you can easily see how successful the brand has become. 138 million followers on Instagram and 8.3 million followers on Twitter (two most-followed active channels). If you go to these two pages, you will see perfectly corresponding voices as well as actions that Nike speaks and does.
Tactics that employed in Nike's social media marketing strategy are:
Collab with high-profile people
Appear in customers' conversations
Distribute storytelling across social media channels
When you can sell the stories, values and benefits, you might not need to be bothered by the thought of competing with your competitors in terms of price. Just focus on delivering values to your customers' life by using your products.
According to a survey by Adobe in 2018, gen Z and millennials, who were born between 1980 and early 2010s, most likely use social media as their connecting channels with digital advertisements.
For a company that targets the younger generation like Nike, it is important to use social media as a vital part of their marketing strategy. Let's see what methods they put into practice.
#1 Nike's social media content type: User-generated content
Nikewomen is a particular channel for women on Instagram. The channel holds women empowerment content that inspires the healthy and sporty lifestyle. Following is a post on the channel.
If you have a chance to take a look at the post, you will see the message that Nike helps to send over is clearly and catchy: self-care. The two women on the videos shared about their works and ambition to revolutionize fitness through community. Any ordinary woman who is interested in self-care might possibly feel involved in the community and also, attracted to the brand who shares the message.
#2 Feature collaborations with celebrities
Being a big brand in a multitude of industries, Nike has collaborated with many celebrities and influencers. If scrolling through their social media account, you can come across high profile faces in the sport industry: Tiger Woods, Serena Williams, Rafael Nadal, etc. each of them is a notable individual and embraces distinct qualities.
The way Nike features high- profile people on their social channel is storytelling, which is mentioned above. Because every well-known individual has their own story, the audiences can easily relate as well as reflect on themselves.
#3 Join in customer's social conversations
Check out the following conversation on Twitter, when a customer mentioned Nike on his post:
Nike has truly turned Twitter into a place to be heard from its customers. Customers can have positive or negative conversations about the brand, however, Nike knows social media conversations like those are one of the purest kinds of customers' conversation and feedback.
Social media platforms are one of the most low-cost but effective tools for social hearing, where the opinions are authentic and objective.
#4 Let influencers to promote the brand
Being a reputable brand, Nike undoubtedly gains a lot of attention from the influencer community without sponsoring. If you go to Youtube and type in "nike review" on the search bar, you can receive about hundreds of results.
However, the reasons behind this popularity that Nike gains includes a necessary element, an affiliate program. Nike has utilized affiliate marketing to gain a broad spectrum of sports, fashion, lifestyle topics solely on Youtube.
The "Nike-related" topics are still popular searched topics on Youtube because of the creativity of new influencers as well as innovative products of Nike.
Ensure easy, exciting and hassle-free online purchasing
"Digital is fueling how we create the future of retail" - Nike CEO Jon Donahoe said.
According to CNBC, Nike's online sales has reached over 50% of total revenue, updated in Sep, 2020. Before the Covid-19 pandemic, the brand only projected the number would be 30% by 2023. It's clear that the crisis has pumped up the development of Nike's e-commerce strategy significantly.
How has Nike been guiding its customers through the online shopping experiences smoothly? Analyzing Nike's e-commerce strategy, we have found out some effectives tactics of this giant brand.
#1 Bold branded-website design
Nike has always put an emphasis on the imagery of their marketing strategy. Images often show the bold, fearless side of the users when they use Nike products. The stunning visual is shown on Nike's website as well, I mean, just look at the picture above.
On all pages of the website, you can see stunning images of the products and models, leading a vibrant lifestyle of an "athlete". This strategy further implements Nike's branding image into visitors' minds, leaving an impression of a sport brand that is unique and youthful.
#2 Smart product recommendations
For eCommerce, a big part of the marketing strategy is the buying experience. If an eCommerce business can provide an excellent shopping experience, consumers will naturally recommend the brand to other shoppers.
For Nike, it is the smart product recommendations that make a consumer satisfied with their experience. Like in the picture above, Nike's website would automatically recommend relevant products to the product that the visitor is viewing.
I was viewing a pair of running shoes for women, so the recommended products also have the same style and similar colors to the one I clicked on.
#3 Useful, logic and detailed product filtering
Another feature that improves the eCommerce shopping experience of the website is the product filter. As the image above suggests, consumers can sort products by many aspects, such as size, brand, type, suitable weather, icon, material, technology, height, width, and more.
As a global powerhouse in athletic footwear and apparel, Nike knows their consumers are picky about what their products can do. You can apply this feature to your eCommerce website as well with an app and keep visitors on your site for longer.
#4 Loyalty program
In 2017, Nike's loyalty program had 100+ million members who spent almost three times more than guest buyers on the website. With that information, Nike has constantly improved its rewards program, fine-tuning it into one of the best loyalty programs in eCommerce.
The Nike loyalty program is a club where Nike customers or fans can receive exclusive benefits. Shoppers become a member by signing up through the Nike website or any of their apps; the Nike app, Nike Training Club, Nike Run Club, and SNKRS.
The benefits of the loyalty program includes:exclusive products, priority access to tickets to sporting events, early access to product launches, rewards for being active through their apps, expert advice on training and exercise,, special offers on birthdays and, even better, free delivery.
When members use the apps, their engagement score is reflected in the main Nike rewards app. Customers can then scan the app in Nike stores and at Nike events to earn rewards while they attend.
#5 Cunning follow-up emails
Customer signing up for a membership is only a part of Nike's customer experience. More than that, the company keeps their fanbase engaged and eager for more news thanks to the follow-up emails.
The emails serve as automated responses to many touch points during the customer journey, such as signup, reviews, successful purchases, delivery, newsletters, holiday events, and more.
With these follow-up emails, customers can shop and check out Nike's events at ease, while being sure that they can find all the necessary information in their inboxes. With a robust follow up email marketing app, your business can do the same.
Learn more: How to Write a Follow-up Email? When & How to send a Follow-up email?
#6 Invest in product analytic
Nike is one of the businesses that put customers first - a phrase that you might hear several times. The company depends on the customer behavior data collected from multiple sources to optimize their products and services.
Even though we are not in Nike's Development or Marketing team, we still can assume several resource as following:
Being one of the most innovative sportswears brands in terms of marketing at the moment, product analytic can lie in responsibilities of both the Development and Marketing team of Nike, whether it is a most-liked feature or the last step where a user abandons the shopping cart.
When talking about marketing strategy, the ecommerce shopping experience is a must. Nike has emphasized on direct-to-customer channel which is its e-commerce website.
Apply Nike marketing strategy to your brand
After reading about Nike's marketing strategy, the question now is that: How can you add these methods to your marketing strategy and naturally make them work? Here are the steps:
Step 1: Figure out our audience's needs
Your audience is on the Internet for a reason: they're searching for answers to questions.
One way to position your brand as an authority on industry is to create compelling content that addresses their concerns. oing this well requires you to understand exactly what your audience's goals or pain points are and what they want to know. Then, you can be the hero to answer and give solutions when the audiences need.
Do this well enough, and you can even turn readers into passionate brand loyal customers.
In Nike's case, their target audience were looking for new ways to get in shape. As jogging got more popular, people wanted more jogging shoes. Nike then smartly positioned the brand not just as a company that made shoes, but as someone that could help their customers achieve their fitness goals (and their shoes happened to support that goal).
Instead of marketing your product's competitive advantages or features, think about what goal your customers are trying to achieve. Then, show up with the information, products, and services to help them make it happen. Doing some research first definitely helps.
Step 2: Figure out how to reach your audience
In terms of your overall marketing strategy, this means** figuring out where your audience hangs out and seeing how you can best reach them. Which social networks are they highly active on? Can you pay to promote your content on these networks? Are email newsletters suitable for your customers?
These are big questions to answer, but the essential point is to go where your audience is.
Before considering content distribution tactics, think about your audiences' habits, what types of content they like, and where they would find it. Make sure you're prepared in your approach when it comes to spreading your content.
Step 3: Create content that addresses audience needs
Whether it's your blog, social media channels, emails, product pages, video platforms, or prints, every piece of content you create is to address the customer's needs. And content is the core element of any marketing strategy as well.
Not only that, but you need to create the best content on your industry's topic, compared to anywhere on the Web.
If you're not solving problems, answering questions, being entertaining, or helping your audience be better at what they love, then you should rethink your approach. If you're unsure about your customer's real needs, consider research methods from simple keyword research to surveys and get a better idea of what kind of content you should create so they'll find your brand valuable.
Ready to just do it?
If this all seems like a lot of information for you, that's because it is. A marketing strategy should be packed with the best practices and approaches. If there's just one thing you need to remember from this post, it is the idea of creating marketing content that spreads instead of just for selling.
That is how Nike's marketing strategy took the brand to global status, by making people talk about the company, not just for the product, but also about the spirit. Be fearless and just do it with your marketing strategy, like them. You are an athlete in eCommerce as well.
Website Support
& Maintenance Services
Make sure your store is not only in good shape but also thriving with a professional team yet at an affordable price.
Get Started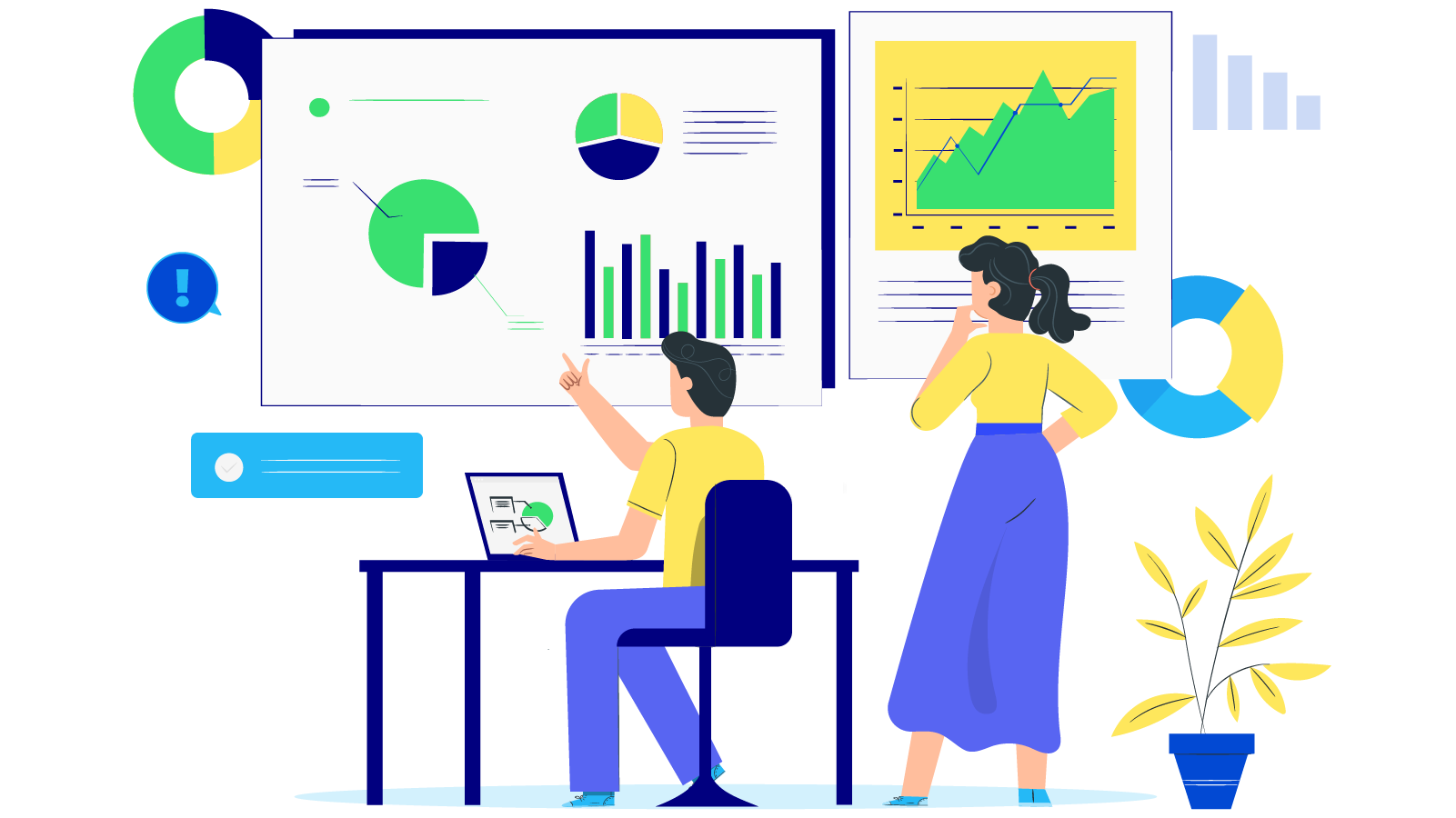 New Posts



Subscribe
Stay in the know
Get special offers on the latest news from Mageplaza.
Earn $10 in reward now!