9+ Best Social Media Marketing Books you MUST read
The Most Popular Extension Builder for

Magento 2
With a big catalog of 224+ extensions for your online store
A big portion of the world population is now spending most of their time online. The easy access to the internet has paved the way for enormous internet usage of individuals from all walks of life. Social media platforms have been one of the highly used platforms of millions of internet users all over the world. Social media is now being used for many different reasons and one of these is marketing. Social media marketing has become the secret weapon behind the success of business individuals and larger companies. This has helped them create a significant mark on targeted audience. Through social media platforms, individuals are able to promote and establish flawless and solid online presence.
In fact, biggest brands are usually known for their powerful social media marketing campaigns as well as excellent customer interactions. Starting from viral campaigns on Twitter, Instagram, Facebook and other social media platforms up to influencer marketing, there is always a social media marketing strategy speaking to specific audience and every brand.
But despite the avalanche of opportunities that lie in social media marketing, there will still be uphill challenges that marketers and brands face covering features, changing consumer needs and more other social media trends and challenges. These somehow create changing landscapes in which brands and social media marketers struggle to keep.
One of the ideal ways of keeping on top of digital and social media marketing is to read about these as a whole and not just focus on social media platforms. In that case, you will need the best social media marketing books. These books will help you learn strategies and techniques on how to properly navigate social media and use it in building success.
Related posts:
The following are the best social media marketing books that can certainly help you become a social media marketing expert.
Top 10 Best Books on Social Media Marketing:
1.Best Short & Sweet Read: 500 Social Media Marketing Tips
Best Short & Sweet Read by Andrew Macarthy
If you are struggling and feeling overwhelmed with your social media marketing and you are clueless on where to start, this is one of the best social media marketing books for you. The book was recently updated and offers readers complete essential guide on how to achieve ultimate social media success for their businesses.
Who Could Buy and Benefit from this Book?
This book was especially designed for busy business individuals looking for concise, clear social media marketing book loaded with expert knowledge on social media marketing. This book will make sure that they will learn something valuable when they read.
Main Features:
This book contains 500 effective social media marketing tips and hundreds of actionable techniques for ultimate success on YouTube, Facebook, Instagram, Twitter and other social media networks.
Pros:
The contents are very precise and relevant, good overview on social media use
Help you learn effective social media marketing strategies
Contains hundreds of tips to grow your audience and succeed on different social media networks
Gives access to hundreds of video tutorials
Cons:
There are minimal errors found in the contents
2.Epic Content Marketing
Author: Epic Content Marketing by Joe Pulizzi
This is also one of the best social media marketing books that can guide you in choosing the right content vertical and developing your action plans. This book is also what you need in curating contents and leveraging both traditional and social media in sharing your epic contents.
Who Could Buy and Benefit from this Book?
This book is best for native advertisers but can also serve beginners in social media and content marketing.
Main Features:
This book features techniques on how to create and tell a unique story, breakthrough clutters and effectively win more customers through marketing less.
This also features step by step process of creating stories that inform, compel and entertain customers and let them act without telling them to.
Pros:
This book helps you capture the interest and attention of customers and be able to retain them
Gives you all the things you need for effective content creation and for your content marketing
Helps you learn ways on how to leverage on social media as well as email channels in creating and growing your audience
Cons:
The information included in this book might be overwhelming for beginners
3.The Lead Machine: The Small Business Guide
Author: The Lead Machine by Rich Brooks
This book includes simple yet straightforward methods for digital marketing known as Build, Attract, Retain and Evaluate or BARE. With this book, you are also a click away from being capable of creating digital marketing plans that truly work for your business. This book teaches the necessary skills to bring people into your social media pages and increase ranking on leading search engines.
Who Could Buy and Benefit from this Book?
Small business owners, entrepreneurs and digital marketers can buy and benefit from this book.
Main Features:
Includes contents that serve as guide to small business' digital marketing.
The book also includes everything that entrepreneurs need to know about email and social media marketing, SEO and online lead generation.
Pros:
Guides you in generating traffic and leads
Help even the small business owners to understand digital marketing more
Ideal for busy small business owners and entrepreneurs
Easy to read, comprehensive and practical digital and social media marketing strategies to small business owners
Cons:
There is so much to learn which means longer hours of reading
4.The End of Marketing: Humanizing Your Brand in the Age of Social Media and AI
Author: The End of Marketing by Carlos Gil
This book revolutionizes how marketers, agencies and brands approach marketing. The End of Marketing is actually a good place to start and will teach you how to engage with your audience and not just sell to them.
Who Could Buy and Benefit from this Book?
This book is best suited for online marketers seeking to learn about ways on how to humanize brands in social media era.
Main Features:
This book brings human touch into brand and customer relationship
The book includes smarter and paid techniques and strategy plans to help you achieve your online marketing goals
Pros:
Teaches you about emerging platforms and new features that engage employees and customers
The book is guaranteed to help you in dominating your market successfully
The End of Marketing Book also explains ways to reach your potential clients and relationships between consumers and brands still need human touch
This is one of the best social media marketing books that will bring you back to social media and significantly claim relevancy of brand
5.See You On The Internet: Building Your Small Business With Digital Marketing
Author: See You On The Internet by Avery Swartz
This book is an excellent reminder that social media strategies have to be connected with your entire web presence. Your newsletter, site and your online advertising are crucial part of the package. This book delivers fail-safe framework and enable you to execute powerful online marketing strategies with confidence. No technical backgrounds are needed to follow these.
Who Could Buy and Benefit from this Book?
Entrepreneurs and business owners can buy and benefit from this book. The contents are mean to help them build their brand, increase customers and make higher revenue.
Main Features:
Contents are practical and easy to understand situating readers not just on what they need to do but also thinking strategically with regards to their action plan with their digital marketing.
This book features information that serves as a comprehensive guide in online marketing
This also includes contents on social media etiquette
This book teaches you about the power of segmenting and tracking your audience for ultimate impact
Pros:
The contents of this book is easy to understand and digest
This 200-page book is packed with actionable steps that you can use or implement in your business
This includes information revealing accessible and fun approach to digital marketing
Cons:
The book focuses more on small business
6.Socialnomics: How Social Media Transforms the Way We Live and Do Business
Author: Socialnomics by Erik Qualman
Before running your own social media marketing campaigns, you definitely need to gain clearer understanding about social media platforms. This is where Erik Qualman's Socialnomics book comes in.
Readers are provided with proven strategies taken from large corporations, small businesses, non-profits and many more. Starting from the easy yet effective opportunities for social media strategies up to training employees to leverage on social media, this is a great book to start your reading.
Who Could Buy and Benefit from this Book?
Socialnomics book is suited for those in need of more relevant details regarding social media implications and its effects on consumers and businesses including their digital marketing. Thought this social media marketing book was first published few years ago, the author updated and finally released the second edition. Information included in the book is still as essential and relevant today as it was before.
Main Features: This book is an updated and revised edition. The author presents newest materials based on the meetings with 50 universities and colleges, 75 Fortune 1000 companies and more than a hundred non –profits and small businesses since its very first edition.
Pros:
Helps you understand the implications of social media to your business and your daily life.
The contents aim to teach you how to tap the power of social media in cutting marketing costs, reaching customers directly and increasing your sales.
Cons:
Readers find some information overwhelming
7.Run with Foxes: Make Better Marketing Decisions
Author: Run with Foxes by Paul Dervan
Individuals have to admit it; social media marketing tends to be more than science. In all the planning, data mining and strategizing that people do, there is really no fool-proof method for the best engagement. Even Paul Dervan says that this book isn't really the answer for all. What he promises readers is that this book will be packed with lessons coming from him and other marketers
Who Could Buy and Benefit from this Product? Marketers can buy and benefit from this book for this includes contents that will help them make the best marketing decisions and will also teach them marketing lessons and success stories that will help them achieve ultimate success.
Main Features:
This social media marketing book covers the ultimate secrets in making better decisions
The book also includes lessons that you can learn from failures, small or big
This book covers first-hand and effective advice coming from the biggest marketers in the world
Pros:
Must read collection of real life stories
Helps readers make better marketing decision s
This book comes with marketing lessons and success stories to guide you through
The book also shares interviews with some of the highly respected marketers in the world
Template for social media strategy is provided for free
Cons:
There's a lot to learn so things can get confusing sometimes
8.Fanocracy: Turning Fans into Customers, and Customers into Fans
Authors: Fanocracy by David Meerman Scott & Reiko Scott
This is also among the best social media marketing books that serve as a guide in converting customers' passion to marketing power. The authors of this book have explored neuroscience of the fandom and they've also interviewed veteran business owners, business startup founders, young entrepreneurs, small and big companies and non-profits to determine what practices really separate organizations that successfully flourish from those that are stuck in stagnation.
Who Could Buy and Benefit from this Product? This book can benefit entrepreneurs, companies and business owners who always aim to reach and win customers and to succeed. This is also for anyone seeking to harness force of fandom to essentially revolutionize his business.
Main Features:
This book features road map to convert customers' ardor to purchasing power while pulling great examples coming from wide array of organizations
The book covers ways to harness power of fandom by means of social psychology
The contents show the impact of valuable corporate culture
This social media marketing book also tackles ways on how to build personal relationships with followers
Pros:
This book contains relevant information and interviews of successful companies and entrepreneurs to guide you through
This teaches business individuals how to turn new customers to interested and good paying customers
The book also teaches how to build good relationship with customers and followers
Cons:
Some may get overwhelmed with the amount of information included in this book especially the beginners
9.Social Media Marketing Workbook: How to Use Social Media for Business
Author: Social Media Marketing Workbook by Jason McDonald
This book has been updated and because this has turned out to be a real classic, the author had decided to get to the real meat of making and then running social media strategies for brands spotlighting the major social media platforms like LinkedIn, YouTube, Instagram, Facebook and more.
Jason McDonald make this book interesting by making use of host metaphor all throughout this social media marketing book such as marketing managers as party throwers and should supply the needed elements containing social platforms knowledge, contents and promotional ads needed for the party or the social strategy. Toss into workbook element, Social Media Marketing Workbook is your step by step guide especially for marketing managers.
Who Could Buy and Benefit from this Product?
Small business owners and marketing managers could buy and benefit from this social media marketing book.
Main Features:
This fresh version social media marketing book features step by step guide to make engaging and entertaining contents
This book conceptualizes contents that you need
Information on how to create customized social media marketing plan is also included
Then book includes contents that will help you develop in depth knowledge about every unique social media platform
Pros:
This book allows you to learn more about social media marketing
The contents are mean to teach you how to use social media platforms the right way
This offers fresh contents that help you establish sound social media marketing plans and strategies
Cons:
This book may miss some important details on social media marketing
10.Digital Trust: Social Media Strategies to Increase Trust and Engage Customers
Author: Digital Trust by Barry Connelly
This book provides detailed overview of how small and medium enterprises can use social media in conducting their very own research to increase engagement and trust with negatives and positives for particular industry considerations being highlighted.
For the enterprises that depend on ecommerce, establishing brand trust and engaging customers is crucial for driving higher sales and for attaining long term business success. Trust is critical especially in the process of online shopping and this is a key factor when it comes to consumer patronage. Social media also offers the perfect environment for businesses to gain client trust as part of their web-based operations.
Who Could Buy and Benefit from this Product? Businesses and enterprise owners can purchase and take advantage of this book.
Main Features:
The book covers ways of reinforcing customer trust via social media
The book features practical tools for leveraging and building trust
Enabling transparency as well as consumer empowerment
Pros:
This helps readers learn ways on how to build relationships on social media based on trust
The book discusses the good impacts of having your audience trusting your brand
The contents of this book are meant to present ways on how to build engagement
This also helps readers particularly business owners to build social media strategies around dedicated and strong brand identity
Cons:
Readers may look for other details that may not be included in this book
Related topics:
These are the 10 best books on social media marketing that every business owner and social media marketer should read.
Website Support
& Maintenance Services
Make sure your store is not only in good shape but also thriving with a professional team yet at an affordable price.
Get Started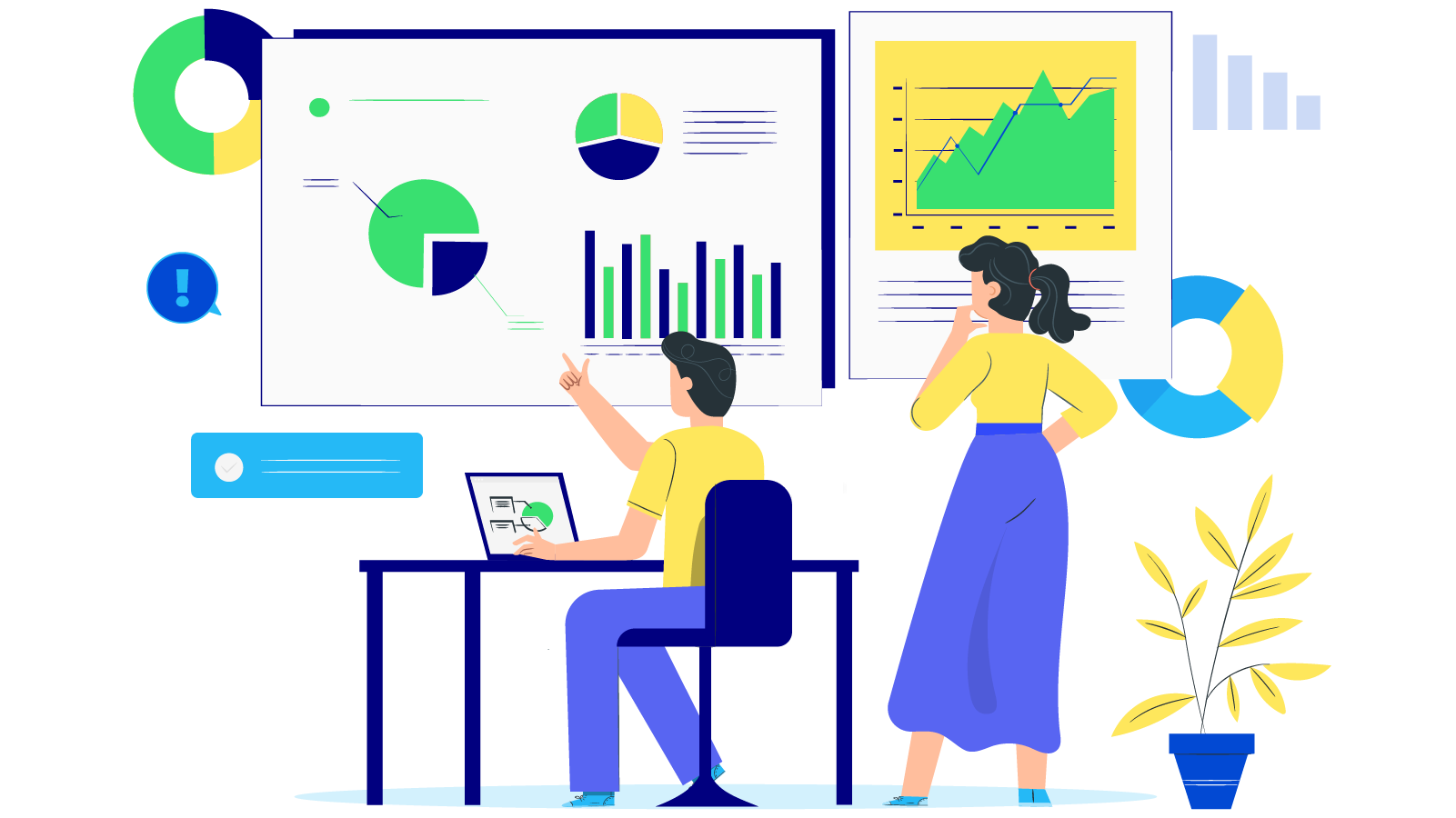 New Posts



Subscribe
Stay in the know
Get special offers on the latest news from Mageplaza.
Earn $10 in reward now!