10+ Best Marketing Books every marketer need
The Most Popular Extension Builder for

Magento 2
With a big catalog of 234+ extensions for your online store
In this day and age, you can find any information in seconds by googling it.
Pretend you're a start-up without any marketing background. You open a new cafe brand and have no idea about how to let people know about it. I bet the first thing coming up in your mind is calling help from the Internet.
You might get a lot of useful information and even can apply them to your marketing strategy. The challenge is to evaluate, classify, and consider whether that information is qualified and authoritative for your business. That's the downside of the internet bombardment. And the good news?
You have another way to sail your marketing boat. Don't worry if you didn't graduate from a famous business school or master the faculty of marketing. Let's learn something valuable from books.
Sometimes a good book holds the answer to your question that you've been scratching your head to figure it out. Now I'll not let you wait any longer. Hold a cup of tea and dive into my top list of best marketing books you should read once.
Related topics:
Table of Contents
1. Principles of Marketing by Philip Kotler & Gary Armstrong
Principles of Marketing by Kotler & Armstrong Goodreads: 4.6/5
Principles of Marketing is an enormous book for every marketing student and marketers. This classic book is used as a required textbook in marketing courses of many universities.
The book encapsulates all the theoretical knowledge that one needs to know about marketing: product marketing, positioning, promotion, pricing, distribution, etc. It covers both traditional marketing areas, fast-growing and trending topics like digital or mobile marketing with well-structured and tons of practical case studies, and real-life examples.
As a team, Philip Kotler and Gary Armstrong give us a clear explanation of everything that makes this thick book a must-read for any marketer.
Principles of Marketing helps you master today's key marketing challenge: create value and build meaningful customer relationships, build and manage a brand to create substantial brand equity, harnessing new marketing technology in the digital age, and market with social responsibility in mind.
Principles of Marketing is written in academic format yet so easy to read. It's useful for both students of marketing and managers, professional marketers.
2. Thinking, Fast, and Slow by Daniel Kahneman
Thinking, Fast, and Slow by Daniel Kahneman Goodreads: 4.6/5
In Thinking, Fast and Slow, Kahneman explains the two systems that process our thoughts. System 1 is our intuition that is fast, intuitive, and emotional; System 2 is slower, more deliberative, and more logical. The author will take us on a groundbreaking tour with a lot of surprises that transform how you think about thinking.
System 1 can be helpful in certain situations as our brain can make split decisions in a second without being stumped in any case. However, we usually use hunches based on system 1 when presented with too much information that can cause faults and get us into trouble because it can be emotional. This also happens when we let our overconfidence affect our decisions.
Daniel Kahneman also enlightens us about loss aversion. He exposes that the losses are more psychologically impactful than gains, which reflects the fundamental truth about human beings and also the most important idea of behavioral decision-making.
The book helps us understand how these two systems work together to shape our judgments and decisions, how we cannot always trust our intuitions (system 1), and how we can tap into the benefits of slow thinking (system 2).
You'll dive into the study of mind, how people behave the way they behave, and how decision-making processes can be improved. That's incredibly valuable to a marketer.
3. Influence: The Psychology of Persuasion by Robert B. Cialdini
Influence: The Psychology of PersuasionGoodreads: 4.6/5
This is a classic book about persuasion or why people say "yes," usually buy products. It gives good insights into compliance strategies and the main reasons we are persuaded. Cialdini explains everything through 6 powerful weapons of influence: reciprocity, commitment and consistency, social proof, liking, authority, and scarcity.
He shows what they're, how they're used, why they work, and how to resist them, concluded from several pieces of research and illustrated by various anecdotes. In this intriguing exploration of the psychology of persuasion, lessons learned can be applied to everyday life and business, typically to marketing and sales.
This book is accessible to laypeople, so even if you have no contact with social psychology, you'll easily get the key points. If you're a marketer, you'll know how to stimulate and drive your customers' decisions. If you're an ordinary person wanting to become a smarter decision-maker, this book arms you against underhanded and malicious attempts at persuasion and provides tools to strengthen your interpersonal skills.
4. Selling the Invisible by Harry Beckwith
Selling the Invisible by Harry Beckwith Goodreads: 4.5/5
Selling the Invisible contains powerful, practical advice on marketing and selling services and intangibles. Harry Beckwith enlightens many of us about the idea that services should be viewed as something to sell, just like a product. If you want to understand service marketing better, this book is the best choice.
This kind of product is invisible; it requires techniques different from selling a touchable product. Remember that if you're selling services, you're selling a promise. Customers can't judge the service before buying or experiencing it, even need time to evaluate. That's why you need a complete process to make your services noticed and satisfy customers before and after buying it.
Therefore, Harry Beckwith helps you realize that the core problem of services marketing is service quality, so the first dot in the checklist is to fix your services to make it the best and impress customers. Then, invest in employees training from the smallest to the biggest because they radiate the feel of your service. More precisely, they build the quality of your services. Valuable examples from brands like FedEx, McDonald's, Disney, etc will get you to the point effectively.
5. Contagious: Why Things Catch On by Jonah Berger
Contagious: Why Things Catch On Goodreads: 4.7/5
Contagious is well-written for marketers combining groundbreaking research with full of exciting stories. If you want to figure out why people talk about specific products or new ideas more than others, this book can explain it perfectly.
This book gives you a set of specific and practical techniques for helping information go viral. No matter which types of businesses or fields you are working in to boost awareness, draw the world's attention, Contagious will show you how to make your product or idea catch on.
In this book, Berger claims that most communications about products do not happen on the Internet, but through word-of-mouth. He gets you through six principles of STEPPS that can shape your product promotion: Social Currency, Triggers, Emotions, Public, Practical Value, and Stories. Contagious is all about human behavior and psychology that make it entertaining to read.
6. Everybody Writes: Your Go-To Guide to Creating Ridiculously Good Content by Ann Handley
Everybody Writes: Your Go-To Guide to Creating Ridiculously Good Content Goodreads: 4.6/5
Ann Handley writes a book that tells us how to create and publish the kind of content that can capture audiences and make businesses thrive. In a content-driven world, the types of content we can create are not limited to word form only; it can be video, photos, gif, or whatever entertains people.
But it doesn't mean that writing is not relevant anymore. The words we write determine what we are and how we look like in the audiences' eyes. Words can make us look smart, engaging, and trustworthy, or narrow-minded, humdrum, and boring. This book will guide you to choose the words well, write with the style and honest sympathy for your customers. That means you're writing true stories that convey specific messages and communicate the messages well with the audiences.
Ann Handley gives you expert guidance and insights into the process and strategy of content creation and publishing. The lessons learned can be applied to all your online assets like social media platforms, blogs, landing pages, or emails that now have the upper hand in this digital world compared to traditional marketing.
7. Epic Content Marketing by Joe Pulizzi
Epic Content Marketing by Joe Pulizzi Goodreads: 4.6/5
Joe Pulizzi is one of the leading experts on content marketing and the founder of the Content Marketing Institute. In this book, Joe Pulizzi explains how to attract prospects and customers by creating content that they want to engage with.
Epic Content Marketing gives you a step-by-step approach to develop stories useful and entertaining to read and compelling to take actions without marketing too much. You will learn how to set up a content marketing program with epic content that needs to be distributed to the right people at the right time.
It's important to choose a content niche that can attract and retain customers first, then become the top content producer for that niche. You also need to identify your content marketing mission and set up a process for creating epic content. Online assets like social media and emails are powerful tools for your content marketing, so leverage them at the fullest potential. Finally, track and measure effectiveness. Epic Content Marketing gives you actionable and useful advice on all of these aspects.
8. Email Marketing Rules by Chad.S White
Email Marketing Rules by Chad.S White Goodreads: 4.8/5
The book Email Marketing Rules contains a huge amount of useful and actional information that you need to leverage email marketing. No matter you're a marketing manager of a big brand trying to boost sales through emails or a small business's marketing executive just starting to create an email marketing program, this book will help you to set up everything strategically and effectively.
The book guides you step-by-step to leverage this vital channel with tactical checklists, strategic frameworks, and 150 real-life practices. You'll start discovering and setting the right goal of your program by understanding deep metrics such as your campaign, channels, and subscriber metrics. Then, you can segment valuable subscribers into high-performance lists to deliver more personalized and appropriate content.
This book also tells you how to create relevant messages with effective subject lines, attractive design, and styles. Automation in email marketing is something you should not miss out and it's included in this thorough source. It's definitely a must-read for anyone interested in email marketing.
9. Buy.ology by Martin Lindstrom
Buy.ology by Martin Lindstrom Goodreads: 4.4/5
After buying something, have you ever thought about what truly influences your buying decisions, or can you answer the question, "why did you buy it?" Maybe the ingenious design of the items, a catchy call-to-action, or a compelling review from your friend are the incentives, or it can be something that you can barely aware of.
In Buy.ology, Martin Lindstrom will explain perfectly why we buy through an in-depth, groundbreaking study conducted within 2,000 volunteers all over the world as they saw various advertisements, commercials, logos, brands, and products. Through his findings in this study, you will find out what we believed to drive our interest, and buying behavior is not everything. You'll also learn about the effectiveness of different types of advertisements.
10. Marketing 4.0: Moving from Traditional to Digital by Philip Kotler
Marketing 4.0: Moving from Traditional to Digital Goodreads: 4.5/5
This book is a must-have for any marketer in next-generation marketing written by one of the leading experts in marketing. Marketing 4.0 provides useful advice and actionable marketing ideas that enable marketers and business leaders to respond to customers' rapidly changing needs in the technology-driven marketplace.
Besides the effective information and concepts of marketing 4.0, this book brings well-known examples and unknown realities of the digital age that illustrate how digital transformation has impacted traditional marketing and how people adapt to it. Marketing 4.0 is an evolution that everyone is looking for, and it's well-received.
Related posts:
A final thought
That's the end of my top marketing books to read. It's my personal reading, experiencing, and researching to create and share this list with the readers. Some books are written a long time ago, but still remain superior when it comes to marketing. I hope you encounter this list when you're in need, and at least one book will leave something valuable when you close the final page of it.
Magento Support
& Maintenance Services
Make sure your M2 store is not only in good shape but also thriving with a professional team yet at an affordable price.
Get Started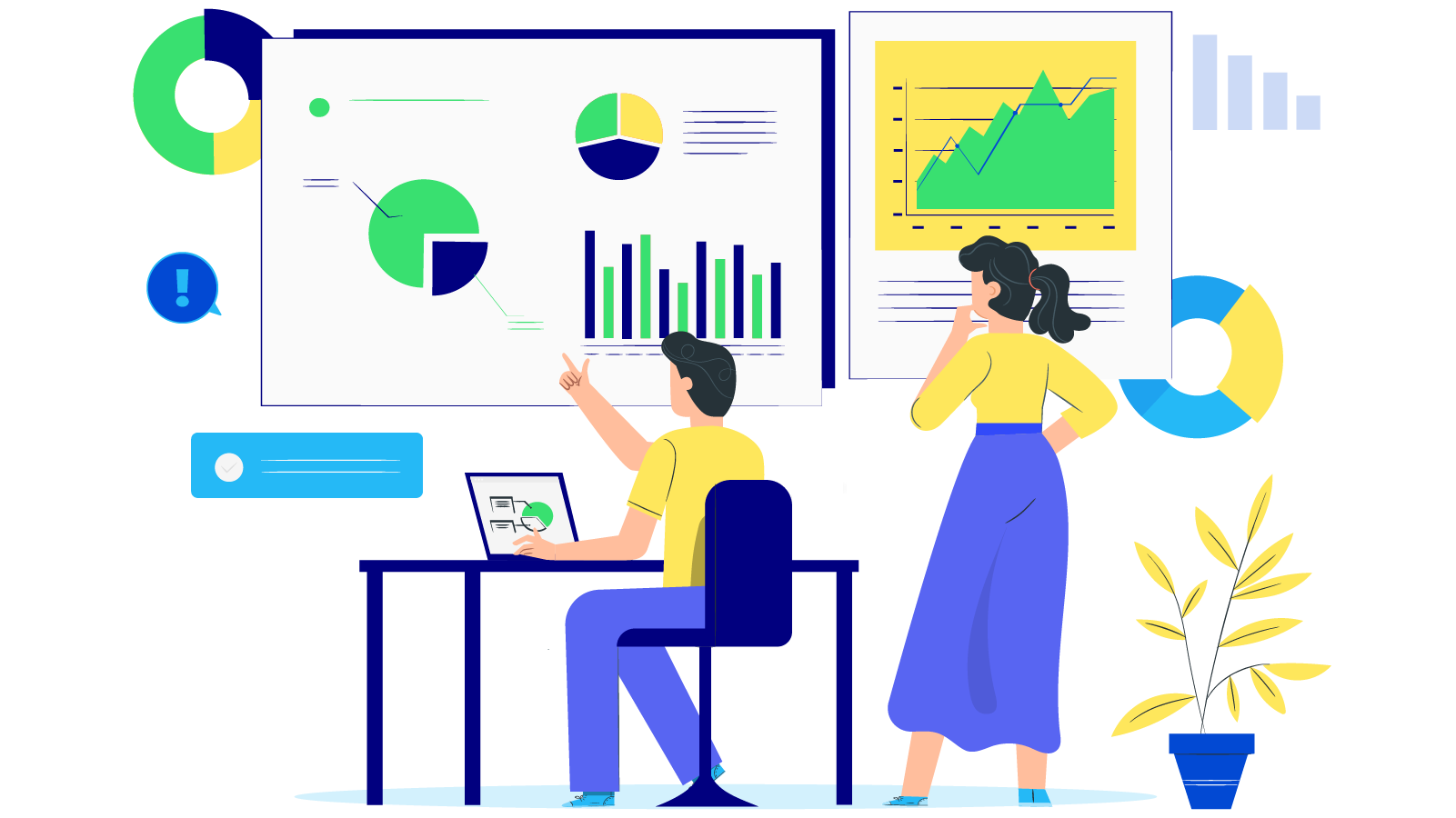 New Posts


Subscribe
Stay in the know
Get special offers on the latest news from Mageplaza.
Earn $10 in reward now!