What is a Sales Consultant? How to Become a Sales Consultant
The Most Popular Extension Builder for

Magento 2
With a big catalog of 224+ extensions for your online store
When talking about sales consultants, many people imagine it like that: They open the phone book or buy a list, begin calling, talking to prospects, and closing the deal. Rinse and repeat. Then, top sales reps become managers. Senior managers become executives. Eventually, some venture into entrepreneurship and start their own sales training or consulting business.
But, is that all about sales consulting? Is there anything that you miss out on this interesting and lucrative career?
This guide will give you the necessary answers. Let's explore what a sales consultant is, what a sales consultant does, and how to become a sales consultant!
Table of content
What is a sales consultant?
A sales consultant is a salesperson who uses a consultative approach to promote its product or service. As a sales consultant, your primary job duties are similar to those of a traditional sales representative, including providing information about and selling products and services to customers.
Employers sometimes prefer sales consultants over sales reps when the product or service is technical, complicated, or customized. In some circumstances, a sales consultant can alternatively refer to an outside advisor hired by a client or company to review their sales operations.
Sales consultants typically work full-time for consulting companies, while others might work directly with firms as contracted consultants. Salaries for sales consultants vary depending on the individual level of education, certificates, skills, and experience, as well as the location, size, and type of employer.
Common salary level in the U.S.: $67,703/ year
Some salaries can range from $14,000 to $173,000/ year.
Related topic: What is a Sales Engineer?
What does a sales consultant do?
A sales consultant applies their skills and experience to help businesses increase sales by suggesting specific improvements in the company's processes. A sales consultant might work for a consulting firm or could be self-employed and work directly with customers on a contract basis.
Other tasks of a sales consultant may include:
Identify prospects by using business directories, following leads from existing clients, and attending relevant trade shows and conferences
Contact prospective and existing customers to discuss their needs and explain how specific products and services can meet these needs
Schedule sales appointments with prospective and current customers
Emphasize product features that will meet customers' requirements and exhibit product competitive advantages over other rivals
Negotiate prices, terms of sale, as well as service agreements
Work with the marketing team to help improve brand awareness and online presence
Meet other associates and sales consultants to discuss innovative ways to sell to customers effectively
Constantly find new ways to make products and services more attractive to existing and prospective customers
Demonstrate advanced sales knowledge, and keep up to date on all company policies and procedures, as well as the changing needs of customers
Follow up with customers to ensure that they're satisfied with their purchases and to answer any questions or concerns.
Sales consultant requirements
Education
A highschool diploma is sufficient for many positions, primarily selling nontechnical or nonscientific products. However, those selling technical and scientific products typically must have a bachelor's degree.
A bachelor's degree in business management, business administration, marketing, advertising, or communications is typically strongly preferred for most sales consultant positions. Also, a Master of Business Administration (MBA) degree is beneficial in furthering your career.
Training
Sales consultants are typically required to have amassed a specific amount and quality of work experience in sales, marketing, or advertising. Those without long work experience should be prepared to participate in an entry-level job to receive valuable training courses.
Many companies have formal training courses for beginning sales consultants that last up to 1 year. New employees can be trained by going along with experienced workers on their sales calls. As they get familiarity with the firm's products and customers, new workers gain more responsibility until they eventually control their own territory.
Certifications, licenses, and registrations
Certifications, licenses, and registrations illustrate the validation of a professional's qualifications to current and future employers. They also enable sales consultants to gain more practical knowledge of their daily responsibilities, improve their expertise, and continue advancing their careers.
Some of the most popular certifications for sales professionals include:
Certified Professional Sales Person (CPSP). This program is offered by the National Association of Sales Professionals (NASP), which is designed to enhance sales professionals' skills. CPSP focuses on how to move clients through sales stages by using modern sales strategies, creating habits that drive success, and practicing the little-known techniques of the top 1% of sales professionals worldwide. This certification can be obtained by enrolling and completing the program with the NASP.
Certified Inside Sales Professional (CISP). Provided by the American Association of Inside Sales Professionals (AA-ISP), the CISP program consists of 10 rigorous courses, and a role-play exam of live sales calls with prospects. The certification is valid for three years. Holders have to renew the certification by completing at least five continuing sales education (CSE) credits.
Certified Sales Leadership Professional (CSLP). This Sales Management Association certification includes a series of e-learning courses or in-person workshops, a comprehensive exam, and particular role-related requirements.
In addition, many in this occupation have either the Certified Sales Professional (CSP) or Certified Professional Manufacturers' Representative (CPMR) certification, both offered by the Manufacturers' Representatives Educational Research Foundation (MRERF). Certifications generally involve completing formal technical training and passing an exam. Besides, the CPMR requires 10 hours of continuing education every annual in order to maintain certification.
Skills
A sales consultant needs strong hard skills for products or services they support, as well as soft skills to connect with people. By having these skills, they can close a deal that creates value for both their company and the customer.
To be specific, here are some essential skills for a sales consultant to be successful:
Communication skills. Sales consultants must be able to communicate persuasively and effectively with prospects, clients, and colleagues.
Interpersonal skills. Sales consultants need to work well with many types of people. They must be able to build healthy relationships with clients and other members of the sales team. While some sales consultants have a natural ability to connect with a prospective client quickly, others can learn techniques to make this easier.
Time management. Arranging meetings, phone calls, and presentations require sales consultants to manage time effectively.
Public speaking. A sales consultant needs to be self-confident and articulate when delivering a persuasive presentation or a product demonstration. Additionally, making a call to a potential customer who is not expecting to be contracted, or cold calling, requires confidence and composure.
Customer service skills. Sales consultants must be able to listen to the customer's needs and concerns before and after the deal.
Organizational skills. Managing schedules and meeting deadlines requires sales consultants to be good at keeping records and remaining organized for maximum efficiency.
Technical skills. Sales consultants must be proficient in using computers, mobile devices, and sales management or customer relationship management (CRM) software programs. Some companies use specific software programs to manage leads, document all client information, send and receive digital contracts and more.
How to become a sales consultant
After the sales consultant job's necessary information, do you feel interested and excited about becoming a professional sales consultant?
In this part, we will guide you through the most common steps to pursue your career as a sales consultant.
1. Better understand the profession
Sales consultants typically work on a sales floor, where they approach customers, determine their needs, and suggest products or services meet those needs. Consultants must be well-versed in the technical functions and specifications of the products they sell, as they often demonstrate items, such as smartphones, to customers. A small tip to understand this position is to thoroughly read job descriptions (JDs) of companies and organizations.
2. Find your niche
For sales consultants, there is no one-size-fits-all track for landing a role. Most sales consultants have expertise in particular or specialized industries. To determine your own area of expertise, think about which areas you're most interested in and experienced.
3. Pursue a relevant education
Most job openings for retail sales consultants have low or no education requirements, but a highschool diploma or the equivalent is often preferred. However, a 2-year or 4-year college degree is advisable for those who want to achieve management positions in the sales field eventually.
Depending on your chosen niche, pursue a degree in relevant discipline. Conduct research on your industry's education requirements and pursue an education to build your knowledge in the field and meet the education requirements.
4. Gain work experience
As an aspiring sales consultant, you should gain industry experience in sales, business development, and marketing as much as possible. Many sales consultants start by working as junior sales associates or other entry-level sales positions. Then, they can move to leadership roles, which include mentoring and training new sales associates.
5. Build your network
A career as a sales consultant is special and unique in that it often relies on an extensive professional network to form and grow a client base. Networking with other business professionals can help sales consultants meet potential employers and clients.
Therefore, you should consider participating in networking events to meet net contracts. You can also ask your colleagues and other acquaintances to introduce you to their contracts.
6. Strengthen your soft skills
Successful sales consultants possess an expanded set of soft skills that generally include communication skills, negotiation, persuasion, problem-solving, client services, and public speaking. So, don't stop improving yourself day by day!
Read more:
The bottom line
Being a sales consultant is an exciting way to grow your career. While it has an attractive salary range, it can also help you promote your personal skills a lot.
So, do you think being a sales consultant is appealing? What do you think about this position? You can share your opinions with us in the comment box below!

Marketing Manager of Mageplaza. Summer is attracted by new things. She loves writing, travelling and photography. Perceives herself as a part-time gymmer and a full-time dream chaser.
Website Support
& Maintenance Services
Make sure your store is not only in good shape but also thriving with a professional team yet at an affordable price.
Get Started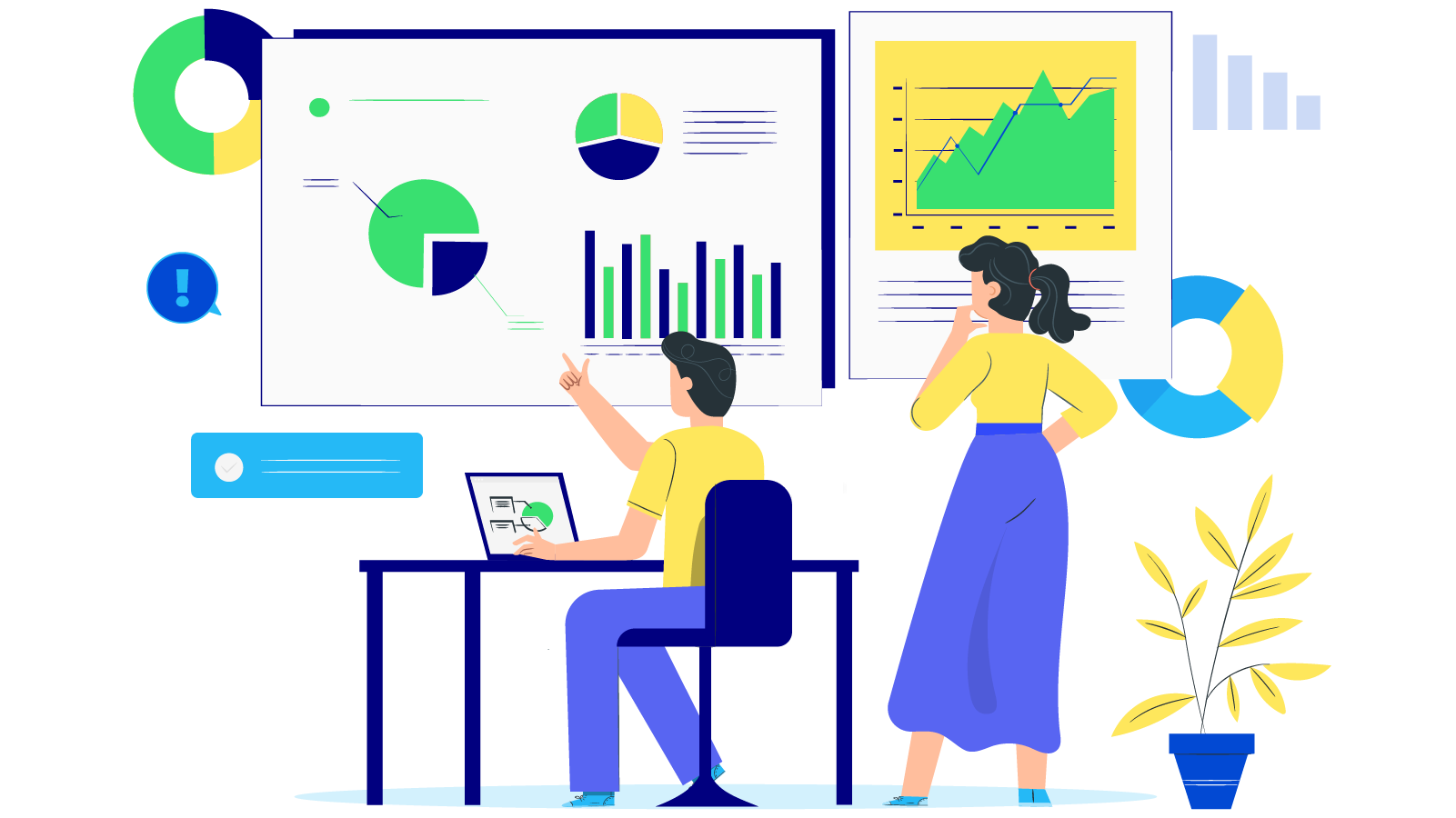 New Posts



Subscribe
Stay in the know
Get special offers on the latest news from Mageplaza.
Earn $10 in reward now!