How to find products to sell on Amazon?
The Most Popular Extension Builder for

Magento 2
With a big catalog of 224+ extensions for your online store
"With approximately 50% of online users starting their product searches on Amazon, in comparison to just 35% on Google, there is no doubt that Amazon is one of the profitable platforms to make money online".
Because of the wide assortment of products available on Amazon, finding a suitable item to sell can be quite a challenge for beginners and even experienced sellers. If you sell a product which is not profitable or in a super competitive market, you are going to end up being a big waste of money and time. Therefore, choosing the right product to sell on Amazon is one of the most critical steps, partially determining your business success or failure in the long term.
So, how do you find products to sell on this powerful platfor? In this post, we will introduce to you out of the box search tips, which can help you decide the right products for your business.
Now, let' get started!
Table of content
Basics of product research
Characteristic of good products
If you are wondering how to choose the right product to sell on Amazon, you should follow the proper evaluation criteria at the first start. We recommend you use these six metrics in the evaluation process. If a product can satisfy all of the requirements, there is a good chance that you have found the winner.
Price range is between 10-70$
We have found out that this price range makes it easy for not only impulse purchase but also and informed transactions. Surprisingly, any product over $70 can make potential customers become skeptical and start comparing prices on different stores for a better deal. Besides, lower-priced products in the range of $1-$10 are generally considered to be not worth the shipping costs. People tend to buy them in physical stores instead.
In a high demand
We are finding products to sell throughout the year and not just during certain seasonal periods. You can use Google Trend report, which shows you seasonal sales spikes with high accuracy.
Less than 200 reviews
Products with more than 200 reviews already have gained the customer base, and of course, it becomes harder to complete. Because customers feel safer to purchase products from the store when reviews are plentiful. If you are a new Amazon seller, building a list of positive feedbacks will enhance customers' confidence and your compatibility..
Non-perishable, easy-to-store and easy-to-ship
If you do not want to run into quality control or manufacturing challenges, avoid glass, electronics, or highly complex products if you can.
You can choose to sell items that are original, low-cost, and simple to fulfil.
Easy for restock
Some product categories require approval from Amazon before they can be sold. If they are late to be restocked, you can miss customers' preorder and make them unhappy with our service. Therefore, you should put your effort into products whose categories are not gated and less competitive.
Ability to be improved
By analyzing the feedback from your competitor's product review, you can enhance your product or your service quality and get the upper hand in the competition.
Now, you know the must-have characteristics of the good products to sell, the next question is, what are the most popular products on the Amazon?
Free Download: 10,000 Top-Selling Amazon Products
The list of 10,000 best products on Amazon to help you find products to sell
Get For Free
Top 4 best selling products on Amazon
Amazon itself products a list of current best-sellers, ranging from toys to books to video games, etc., and this list is updated regularly. Let's take a look at some of the top picks of the moment.
Related Post:
Cloth, Shoes, and Jewelry
The clothing, shoes, and jewelry category is undoubtedly a popular one that takes account of a significant part of revenue on Amazon. With a wide range of price and quality, this category can be a good choice for any young entrepreneur. Because customers do not turn to Amazon for expensive brand items, make sure that you can offer something unique, and for a reasonable price.
Book
Anyone can publish books online with Amazon. Books of all kinds, best sellers, new releases, and many more are all typically on sale for less than $20. We can see that this kind of product almost meets with all the required characteristics above. It is not wondering that this is a viable option to buy in bulk and sell for an impressive profit.
Electronic
As our living standard is improved, there are more demands for electronic devices. Every minute, millions of TV, audio-video devices, telecom equipment, computer, etc., are purchased. This trend is expected to remain unchanged for years to come.
Toys and game
Toys and games completed the list of the most popular products on Amazon. You might be surprised by the fact that the third best-selling item is a simple $6 deck of Monopoly Deal cards. If being packed in bulk, toys, Play-Doh, for example, is on the top-selling list.
If these are not your favorite, there are unlimited options for you to choose from
Cosmetics
Skin care
Hair care
Health
Nutrition
Supplements
Home decor
Home and garden
Pet
The more popular the product category, the more intense the competition. It's important for you to find your niche to make sure that you will not compete with millions of sellers for one keyword on the search box.
Five ways to find products to sell on Amazon
Conduct manual research on Amazon
One of the fastest ways to learn how to pick the right product to sell on Amazon is to look through the Amazon Best Sellers List in different categories to find out what people are selling.
The Amazon Best Sellers List gives you an idea of the top 100 products that are currently selling on Amazon, which helps you narrow down the available options quickly.
Ideally, you explore a category first, sub-categories later, and you will narrow down on a niche.
After you make a list of items, check Google keyword planner to see whether those products have search volume, which indicates a level of demand.
Use an Amazon keyword research tool
Jungle Scout is a data-driven Amazon keyword research tool that can meet up with all of your Amazon-specific keyword research needs. Thanks to this extension, you can see sales volumes on products, products with low competition, and conveniently, you can save products and track them over time. Although this may be costly, it is still worth to try out and get the right direction on your business journey.
Alternatively, you can use Unicorn Smasher for free. Despite lacking some of Jungle Scout's sophisticated features, Unicorn Smasher is still a helpful free option to collect estimated monthly sales and estimated monthly sales revenue for Amazon products.
Keyword Dominator, Sonar, Seller App, etc., there is a wide range of options available for your reference.
Find low competition keywords
To drive more traffic to your product on Amazon, it is better to choose low competition keywords that trigger product ads on Google.
Now, we will tell you how to find low competition keywords that trigger product ads on Google. The tool that we are going to use is Ahrefs Keyword Explorer. Firstly, you may need to enter 5-10 product niche ideas Into that searching tool. After click to all keywords ideas, filter results to only include shopping results and then only low keyword difficulty. In the last step, click to the SERP for each keyword, and you can see low domain rank sites.
Of course, the low domain site rank on Google will signal that the niche you are looking for is less competitive, and you can start your business idea right after that.
Find the gap in the market
By simple organic search on Amazon, you can find the gap existing in the market. For example, while there are 10000 results for "man coa, 3000 results show up for "men coat formal".
Plenty of people are already selling "man coat", but there might be a certain style, color, or type of coat missing on the site that you can fulfill. Your opportunity is ahead. Let move forward and make it true.
Moreover, you can find a gap in the market by reading customer reviews in your product market niche. So why should we use this method to decide what you should be selling on Amazon? That is because these reviews can give you a firsthand look at what people love or hate about a specific product. You can take these complaints into consideration to decide what products to sell and how you can modify your prospective product for better quality.
Use Google Trends
Another search tip we recommend is to use Google Trends . Researching on Google is a great navigation tip that helps you zone in on the ideal items among tons of options out there. Looking at the Google Trend's analytics, you can see the popularity of products in certain periods. The comparison from the search tab also gives you helpful inside about the products you are evaluating.
The idea is not to choose trendy products(of course you can give it a try). However, by having a look at the Google Trend, you can get a whole picture of the top sellers in a wide array of categories.
What is the cost to sell on Amazon? It is essential to know the cost associated when you run your business on Amazon. Amazon provides two selling plans: Professional and Individual. You need to pay $39.99 per month for the Professional selling plan, and that cost also includes plus per-item selling fees, which vary by category. The Individual selling plan allows you to pay $0.99 per item sold plus other selling fees, and that cost also differs by category. Because the Individual selling plan doesn't have a monthly subscription fee, so it is a good fit if you plan to sell less than 40 items.
In this topic:
Conclusion
There are plenty of things to learn when building an online business. Finding the best products to sell on Amazon is one of the most important aspects of succeeding on Amazon because products are undoubtedly the center of your selling plan.
We hope that our guide today can help you find profitable niches and suitable products. Thank you so much for your reading time!
Product Management Suite Infosheet for Magento 2
Control your product data and manage the product inventory effectively
Download PDF

Marketing Manager of Mageplaza. Summer is attracted by new things. She loves writing, travelling and photography. Perceives herself as a part-time gymmer and a full-time dream chaser.
Website Support
& Maintenance Services
Make sure your store is not only in good shape but also thriving with a professional team yet at an affordable price.
Get Started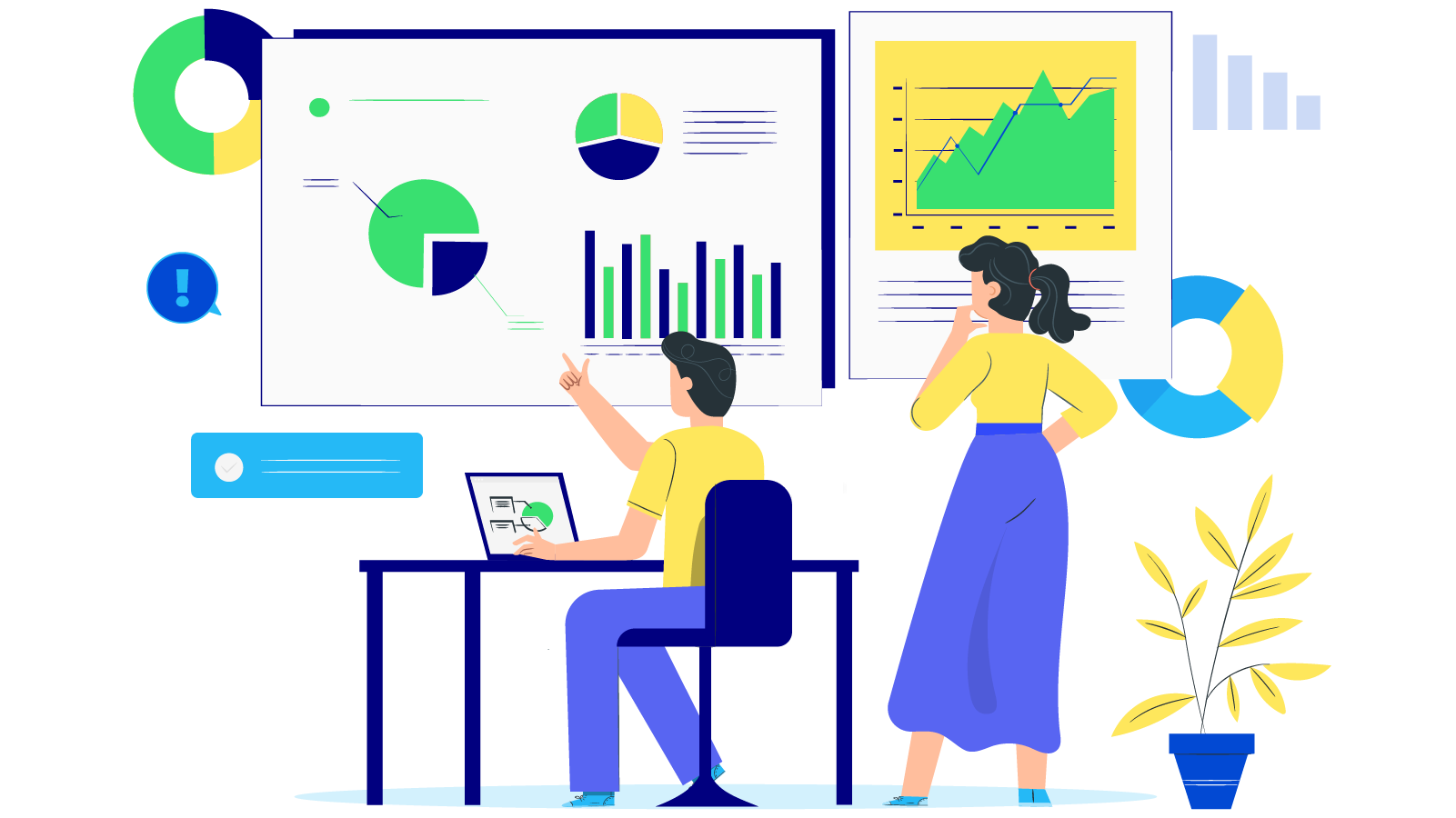 New Posts



People also searched for
how to find products to sell on amazon
find products to sell on amazon
how to find products to sell on amazon fba
where to find products to sell on amazon
how to find good products to sell on amazon
how to find the best products to sell on amazon
how to find best products to sell on amazon
how do i find products to sell on amazon
how to find profitable products to sell on amazon

how to find hot products to sell on amazon
how to find wholesale products to sell on amazon
software to find products to sell on amazon
find hot amazon products to sell on shopify
how to find cheap products to sell on amazon
how to find what products to sell on amazon
find best products to sell on amazon
how and where to find products to sell on amazon
how to find trending products to sell on amazon
how to find poplar products to sell on amazon

find products on amazon to sell on ebay
how to find and sell profitable products on amazon fba
strategies to find products to sell on amazon
how to find out best products to sell on amazon
find hot selling products to sell on amazon
5 steps to find profitable products to sell on amazon
find profitable products to sell on amazon
how to find products that sell on amazon
how to find great products to sell on amazon
how to use google trends to find products to sell on amazon

app to find products to sell on amazon
2.2.x, 2.3.x, 2.4.x
Subscribe
Stay in the know
Get special offers on the latest news from Mageplaza.
Earn $10 in reward now!