15+ Best Amazon Product Research Tools Free & Paid
The Most Popular Extension Builder for

Magento 2
With a big catalog of 224+ extensions for your online store
A while back, we did some research on the best dropshipping product research tools and best AliExpress product research tools. This process made us realize how useful these tools can be for online sellers, and we were keen to provide our readers with an Amazon equivalent.
In this article, we've included 15 tools that provide Amazon marketplace research data, whether it's in the form of trending keywords, pricing advice, or sales estimates.
Let's dive in!
Table of contents
What is an Amazon product research tool?
As its name suggests, Amazon product research tools are services offered by online platforms, which will help you gain valuable information about a product and how to sell it effectively.
These tools often pertain to aspects, such as its historical prices, sales volume, projected trends and sales, keyword optimization, insight into competition activity, data tracking, and many more. This information helps merchants gain an idea of sales potential, as well as upcoming opportunities to take advantage of.
Different platforms come with various tools, but many are common, such as tools that help with trend projections, data storage, stock tracking, and expense catalog.
Why do you need an Amazon product research tool?
With over 2.5 million sellers on the Amazon Marketplace and 25,000 of those earning more than $1 million a year in sales (Marketplacepulse, 2019), you may want to get in on the action.
Literally, there are millions of products for sale on the Marketplace. While it sounds daunting, there is a massive amount of competition there - it's also a good thing. The million sellers and products become data points for product research tools to discover.
That means if using the right tool, you can access almost instant information about the best products in your niche. It also means that you can "spy" on your competitors, watch other sellers' SEO strategies, as well as how well their products are selling.
Related topic: Top 18 Best Competitor Analysis Tools
You can expect a lot of other benefits from using an Amazon product research tool, such as:
Some tools automate some of the product listing processes for you, which can save you a lot of time.
Some tools allow you to find the best keywords for SEO purposes.
Some tools can estimate sales, giving you an idea of which products to choose.
Other tools protect you from threats like product hijackers and coupon abuse.
With so many product research tools out there, we've narrowed down our 15 favorites. Let's explore in the next section!
15 best Amazon product research tools
1. Jungle Scout
What are the hottest items on Amazon right now?
If you find this question tricky, it's probably because you don't have Jungle Scout, the platform that is widely rated as the best Amazon product research tool on the market. Jungle Scout was featured on big magazines like Forbes, Inc., and Entrepreneur; trusted by big brands like FedEx, Intel, and HP; and has received thousands of positive reviews on Trustpilot.
On Jungle Scout's website, you'll find a lot of tools, resources, blog posts, training programs, webinars, and many more to help you boost sales and success with Amazon. The platform also has an enormous product database of 475 billion products pulled directly from Amazon.
Jungle Scout offers an all-in-one solution for sellers on Amazon. It has three options right at the start: one for new sellers, one for existing sellers, and the other for large brands and agencies.
For aspiring and new sellers, the Opportunity Finder tool lets you find high-demand, low-competition keywords so that you can discover profitable product niches to jump into. The Product Tracker will give you an insight into seasonal and year-round sales for each product, together with comprehensive filters like historical sales, best seller rank, reviews, ratings, opportunity scores, and more. Plus, you will have access to the Jungle Scout Academy, where you can get a ton of high-quality training resources to become a pro seller on Amazon.
For existing sellers, Jungle Scout's browser extension helps you get all the important data of any product as you browse on Amazon. The extension allows you to analyze your competitors, validate product ideas, and ask for reviews from individual customers in just one click. Speaking of which, Jungle Scout also offers a set of features to boost your customer reviews more quickly. You can check them out here.
If you're running an Amazon FBA store, the Inventory Manager feature can automate much of the work for you. Using AI, this tool can predict market trends for your products, suggest stocking levels, re-order dates and quantities, and, most importantly, reduce storage fees. Jungle Scout also provides analytic tools to help you manage the financial health of your Amazon business.
Last but not least, Jungle Scout has more powerful tools and features for brands and agencies, trusted by some of the world's largest brands. You can click here to learn more.
Pricing plans:
Basic Plan: $49/ month
Suite Plan: $69/ month
Professional Plan: $129/ month
The pricing above is only applied if you pay on a monthly basis. You can save more when buying a yearly subscription. To check Jungle Scout's full pricing and features included in each plan, visit their pricing page here.
Keep in mind that you can try Jungle Scout for 7 days with their money-back guarantee.
Exclusive offer: save up to 82% off the yearly subscription by clicking the button below. It will lead you to the best deal you can get from Jungle Scout. The Jungle Scout team gave us this exclusive offer so that we could share it with our audience. If you're not ready to buy, just save the link, and you can always go back later.
Get Jungle Scout for the lowest price
2. Helium 10
Praised by many of its users, Helium 10 offers a set of useful tools for Amazon sellers.
Features of Helium 10 are classified by code names to help you more properly keep track of data stored in various areas, such as inventory stock, sales, and keyword searches.
Subscribing to Helium 10 can give you access to its excellent research tools, such as:
Black Box - product finder and research tool. With access to data on more than 450 million Amazon products, you can gain valuable information by searching through filters such as sales volume, product weight, reviews and ratings, projected sales and trends, images, and more.

Trendster - product analysis tool. With Trendster, you're able to gain access to data within seconds concerning seasonal demand, product sales volume, market trend estimation, and historical price fluctuations.

Scribbles - product listing optimizer. Scribbles constantly works to provide you with ranking keywords, in order to bring more traffic into your product pages.

Cerebro - keyword research tool. Comparing multiples ASINs (Amazon Standard Identification Number) at once, the tool assists you by informing you of the keyword search volumes and much more that pertain to a specific group of products. By viewing accurate data of products within the same category, you can hone in on the niche, taking advantage of different opportunities that present themselves within it.

Xray - Helium 10's Google Chrome browser extension. With this extension, you can quickly bring up product research tools that let you assess a product's potential in a timely fashion.

Refund Genie. Not many platforms offer a feature that helps you keep track of reimbursements due to lost or damaged items. However, with the Refund Genie tool of Helium 10, you'll get a descriptive report of the claim you are involved in for easy submission to Amazon for a reimbursement request.
Pricing plans:
Free Plan
Platinum Plan: $97/ month
Diamond Plan: $197/ month
Enterprise Plan: custom pricing
3. SellerApp
If you want a robust all-in-one tool that goes the extra mile beyond plain product search, SellerApp is a name you should look more closely at.
The platform combines a ton of features to make your life easier. In terms of marketing, SellerApp has a lot to offer. Market research tools let you use "advanced product intelligence" to find high potential products with low competition. They collect more than 300 million data points each day to give you in-depth analytics like sales and revenue estimates, reviews, ratings, and many more.
Everything here is driven by data so that you can make a completely informed decision about which products to stock. In terms of keywords and trends, you're able to find out what your competitors are doing to improve your own strategy. With a 135 million+ keyword database, you can use this to improve the SEO of each product listing. You can also set up alerts to be notified of price changes on products you're watching.
Besides, sales tools include PPC (pay-per-click) tools, a keyword tracker allowing you to check your listings' rank, as well as an Amazon Listing Optimization Tool to check the quality of your product listings. These tools enable you to fine-tune your listings and boost sales.
In addition, the dashboard gives you a good overview of metrics for your business, together with actionable insights for improvement. These stats are quite impressive, with up to 97% satisfied customers and proven increases in users' revenue.
Pricing plans:
Amazon Sellers (Self-service):
Pro Lite Plan: $99/ month
Professional Plan: $199/ month
Enterprise Plan: custom pricing
Managed Service (Professionally-managed seller accounts):
Keyword Optimization + Listing Creation: $350/ parent ASIN
Professionally managed services - Amazon PPC: starts at $699/ month
4. IO Scout
Able to access data to more than 150 million products on Amazon, IO Scout is undoubtedly one of the top tier tools to look forward to for Amazon product research and market data.
With IO Scout, you can instantly gather data pertaining to a product's historical sales, reviews, ratings, projected price changes, stock status, and more. The platform provides you the ability to track preferred products through the use of bookmarks. Bookmarking an item can give you updated data on an hourly basis.
Moreover, by creating a product group and observing it often, you'll gain an insight into competitors' sales and price changes. Product groups can also help you find particular niches to invest in.
Stored in its database is loads of product performance information spreading years back. IO Scout can properly identify potential trends by being aware of which market activities have taken place in the past. This insight will give merchants an advantage by staying ahead of the curve, and being aware of trends before they actually take place.
IO Scout has a few more features on offer, too - including an Amazon FBA Calculator to help you quickly work out the fees you will need to pay, a sales estimator, and a listing optimizer.
Pricing plans:
1 month: $39/ month
3 months: $33/ month
12 months: $25/ month
5. Viral Launch
Selling products on Amazon full-time can take up most of your day, and that's not even counting the work that has to go into perfecting the products themselves. You need something that lightens your workload, and that could be Viral Launch.
Removing the guesswork from your product research process, Viral Launch helps you with different features as below:
Product discovery - look for your next best seller with access to more than 200 million products, keywords, categories, and brands to quickly filter and narrow down.

Keyword research - explore the top sales-earning keywords, alongside metrics such as search volume, priority score, and suggested CPC, so that you can estimate advertising costs and profitability.

Market intelligence - validate your product choice with in-depth data on market price trends, sales estimates, reviews, ratings, and an overall product idea score.

Competitor intelligence - discover the top sellers' strengths, as well as capitalize on their weaknesses with some information on sales tactics, ad strategies, and keyword usage.
Viral Launch also offers a tool called Kinetic, which can automate your Amazon PPC, save you time, and give you access to tons of data on your marketing campaigns' performance.
Pricing plans:
MI Extension Plan: $25/ month
Beginner Plan: $59/ month
Pro Plan: $99/ month
Brand Builder: $149/ month
Kinetic: $199/ month
6. Unicorn Smasher
High-volume Amazon sellers usually have to deal with the problem of data overload. With a lot of information to sort through, essential things can get lost in the Amazon product research phase.
But don't worry, tools like Unicorn Smasher can make processing that much data a significantly easier process.
The dashboard provided by Unicorn Smasher displays all the data pertinent to your products in an easily readable format. From that, you can move to a specific product quickly to learn more about its performance.
It also offers opportunity scoring, which lets you know which products are likely to sell well on Amazon. Plus, you'll get real-time data updates, including prices, ranks, ratings, reviews, and many more.
You can take advantage of Unicorn Smasher being integrated with AMZ Tracker to obtain information about the listings of other products.
Pricing plan: Free
7. AMZScout
If several big brands and manufacturers are already offering the product you are looking to sell, it can be challenging to generate interest in what you've brought to the market.
That's why many Amazon merchants prefer to penetrate niche markets and why AMZScout can be a useful ally. It has been selected by companies like Dell, Disney, Casio, etc.
AMZScout specializes in helping merchants identify the trends that matter. Once you have spotted a niche that is getting a significant amount of traction, you can use the tools offered by the platform to see if it's viable. It also assists you by letting you know which other sellers are inspecting a specific niche.
Plus, with AMZScout, you're given access to Google trend data analytics, information on fees regarding FBA expenses and costs, product sales estimations, the quality of listed products, and more.
Pricing plans:
PRO Extension: $44.99/ month
Amazon Seller's Bundle: $49.87/ month
8. Sonar
Developed by Sellics, Sonar allows users to search a database of more than 74 million keywords. Using Sonar, you can either improve how you rank organically for specific keywords or optimize PPC advertising campaigns.
With Sonar, you can do three different keyword searches across five global marketplaces (US, UK, France, Spain, Italy, and Germany).
The first one is a standard keyword search, where you can enter a keyword and receive suggestions that combine your keyword with common search terms. Let's say if your keyword was "Magento 2," the suggestions would include "Magento 2 ebooks" and "Magento 2 development Courses online."
The second option is an extended search, which builds on the keyword search but also adds synonyms and related terms.
The final option is the reverse ASIN search. For this option, you simply enter any ASIN, and it'll tell you the keywords that it ranks for. That means you can see what your competitors are doing, and even copy the keywords with high search volume scores.
When you do any of these above searches, there is an option to "exclude permutations," which is set to "yes" by default. That means your search will not return results that include the same words, just in a different order.
You can track the keywords you're using to see how visible your products are. A/B testing offered by Sonar will also grant crucial insight into the performance of your listings.
Pricing plan: Free
9. AmazeOwl
As an underrated Amazon product research software, AmazeOwl can help sellers find and launch products. You can leverage its accurate data to launch a winning product on Amazon with confidence.
The tool helps beginners create a business that aligns with their schedule, hence saving much time on research and development of product ideas. AmazeOwl helps more than 4,000 Amazon sellers just like you find their first product and successfully sell on Amazon every month.
So, with Amaze Owl, you can:
Search product ideas with ease. You can search more than 600 million items and 11 marketplaces to find the perfect product for your business.

Validate and launch your winning product. Get the accurate data to understand your market, differentiate your product, and launch with confidence.

Stay ahead of your competitors. Spy on daily changes your competitors make to their price, titles, images, and keywords to stay on top.
Pricing plans:
Starter Plan: Free
Growth Plan: $19.99/ month
Established Plan: $29.95/ month
10. Keepa
For many buyers, the reason why they do or don't purchase a particular product comes down to pricing. That puts the onus on online merchants to set the appropriate pricing point for the goods they are selling.
The situation becomes easier with the help of Keepa.
The tool is useful for monitoring both short and long-term pricing trends on Amazon. You can use it to check out how an item has historically been priced on Amazon, then use what you learn to make your product more appealing. Keepa can also track prices across Amazon's international locations.
Plus, if there are price drops happening and deals being offered, Keepa will quickly alert you.
With its product finder and viewer, you can optimize your searching and research through the use of category and financial filters. You can also upload an extensive list of categorized products at once, viewing side by side the product information and details, historical prices, trend projections, and more.
Moreover, the tool offers you valuable information on Top & Best Seller Lists. By looking at the hottest selling items in each category, you're able to dive into niches and seize opportunities for upcoming trends more efficiently.
Pricing plans:
Monthly plan: €15/ month
Annual plan: €149/ year
11. Camelcamelcamel
Similar to Keepa, Camelcamelcamel is focused on helping you identify the pricing trends relevant to your target products.
The tool gives you charts containing pricing data for millions of products sold on Amazon. It grants you the ability to view price history charts, search by category, install add-ons, and receive price alerts.
Camelcamelcamel also has a browser extension to make it more simple to view pricing charts as you browse through product selections. The extension is available for both Mozilla Firefox and Google Chrome users.
Its services are free, which should make it a more appealing option for sellers. Plus, it has ongoing blog posts with seller information packed within, together with exceptional customer service that has been complemented by user reviews online.
Pricing plan: Free
12. Scientific Seller
Perhaps Scientific Seller is unique among Amazon keyword tools, as it boasts about its lack of speed. You can see that in the image below.
However, you don't need to wait for hours to get keyword results. The suggestions will be available immediately. The tool simply keeps adding suggestions until you press the pause button.
So, how can you search for keywords using Scientific Seller?
You can start by entering one or two keywords into the search box and choosing which Amazon marketplace you want to generate keyword data for. The free plan will allow you to generate keyword suggestions for Amazon.com.
Then, the fun starts here!
You'll be taken through the results page, which is split into two primary columns, including "Stuff Words" and "Amazon Buyer Keywords."
Stuff Words act as keywords and are accompanied by a number indicating how many search suggestions they feature in, on the left-hand side. If you click that Stuff Word (e.g., "drone" in the image below), you'll get a list of these search suggestions, which they call Amazon Buyer Keywords.
The suggestions don't have search volume scores, and while the figure indicating how often a Stuff Word has appeared in an Amazon Buyer Keyword gives an indication, you should use it as a guide only. You can take a few of the Stuff Word suggestions and run Amazon PPC campaigns to generate your own volume data.
You need to sign up for a free account to see the full results. This lets you download results in a CSV file and save searches, then you can run for a longer period.
Besides, keep in mind that Scientific Seller only allows you to conduct five searches per day. This might not seem much, but it's still 35 searches every week. That's not bad, considering you are unlikely to optimize all that many PPC campaigns or alter all that many listings simultaneously. You can also get a vast amount of keywords and suggestions per search, so we think the benefits of Seller Scientific outweigh that limitation.
If you need more searches, you can refer to the following premium plans:
Seller Plan: $19.99/ month
Power Seller Plan: $29.99/ month
13. AMZBase
AMZ is a renowned company and resource for online merchants, and it offers free or paid subscriptions that give you access to more and more tools. AMZBase is a free resource that it offers, which can be of great use if used effectively.
Considering itself an all-in-one platform, AMZBase lets you search product information & source-related products, see ranking keywords, check historical prices, and more. With a product ASIN, the platform will grant you access to these data within seconds.
With AMZBase, you can collect data from other major online marketplaces, such as AliExpress, eBay, Alibaba. Plus, AMZBase calculates FBA fees to estimate your potential profits.
Pricing plan: The tool costs $0 for sellers to download. You just simply go to the Chrome store and download the plugin.
14. Scope by Seller Labs
Another effective Amazon keyword tool on the market is Scope, which is offered by Seller Labs.
Scope will show you the highest-ranking keywords for an item. That information can help you improve your Amazon search rank. Plus, it offers a reverse ASIN lookup to help you find the average CPC bid, estimated sales per keyword, as well as other nifty details.
The tool also provides price, fee, and sales estimates for any product listing. You're able to search broadly or filter your search based on the number of sellers, reviews, star rating, and sales rank. Furthermore, with its profit calculator, you can determine what kind of a profit margin you can earn from a product that you want to sell on Amazon.
Finally, it has a Chrome extension that allows you to save products and keywords to a list. You can certainly export the list to CSV format.
Pricing plans:
Monthly Plan: $49/ month
Annual Plan: $39/ month
15. Cash Cow Pro
While having information is useful, running a business on Amazon can require more than merely analyzing numbers. Cash Cow Pro breaks the bank when it comes to the wide range of available features in the toolbox.
This tool has operational features that help in these areas:
Keyword tracking. Cash Cow Pro lets you keep an eye on over 100 keywords for a single product. You can see how the keywords perform and pick the competitive ones that will rank easily.

Sales data. This feature is focused on showing real-time data to get the right profit estimations. If you want to get a straightforward look over the financial stats during your campaign, sales data gets the job done.

Automated feedback collection. If you desire to succeed on Amazon, you will need to deal with reputation tracking sooner or later. As the sales become more volumized, hundreds of reviews will slide over you. Responding to all these comments is not the case for you. You can set automatic responses via Cash Cow Pro emails with the help of its automated feedback collection feature.

Top 20 million bestsellers. With the help of the top 20 bestsellers, you can find out the most profitable products from the rare niches that wait for you to sniff around.

Inventory monitoring. You need to ensure the constant availability of the items that you are selling on Amazon. You're able to observe the current financial performance on par with the stock of the products.

Pageviews & conversion %. This is the metrics tool that can tell you everything about the behavioral factors that drive your users, Once you opt for this feature, you'll see the fancy data about the user sessions, and that's all.

A/B split testing tool. This feature enables you to set different prices for the same products to find out what stands out.
Pricing plans:
Monthly Plan: $49.97/ month
Annual Plan: $497/ month
The bottom line
Selling on Amazon can be a lucrative, yet challenging endeavor.
Given the number of products available on the site, competition is certainly fierce even within a very specific niche.
As a matter of fact, succeeding as a merchant on Amazon requires more than providing quality goods. You also need to pay close attention to the site, the data it offers, and learn how to use them to your advantage.
And, a product research tool can help you accomplish these things.
We hope that with the help of the 15 best Amazon product research tools, you can get enough information to start to discover new amazing things.
Haley is a content creator at Mageplaza. When not working, she spends time on travel adventures, books, and food tasting. As growing up, she wants to read, learn, and experience more things to adapt herself to this ever-changing world.
Website Support
& Maintenance Services
Make sure your store is not only in good shape but also thriving with a professional team yet at an affordable price.
Get Started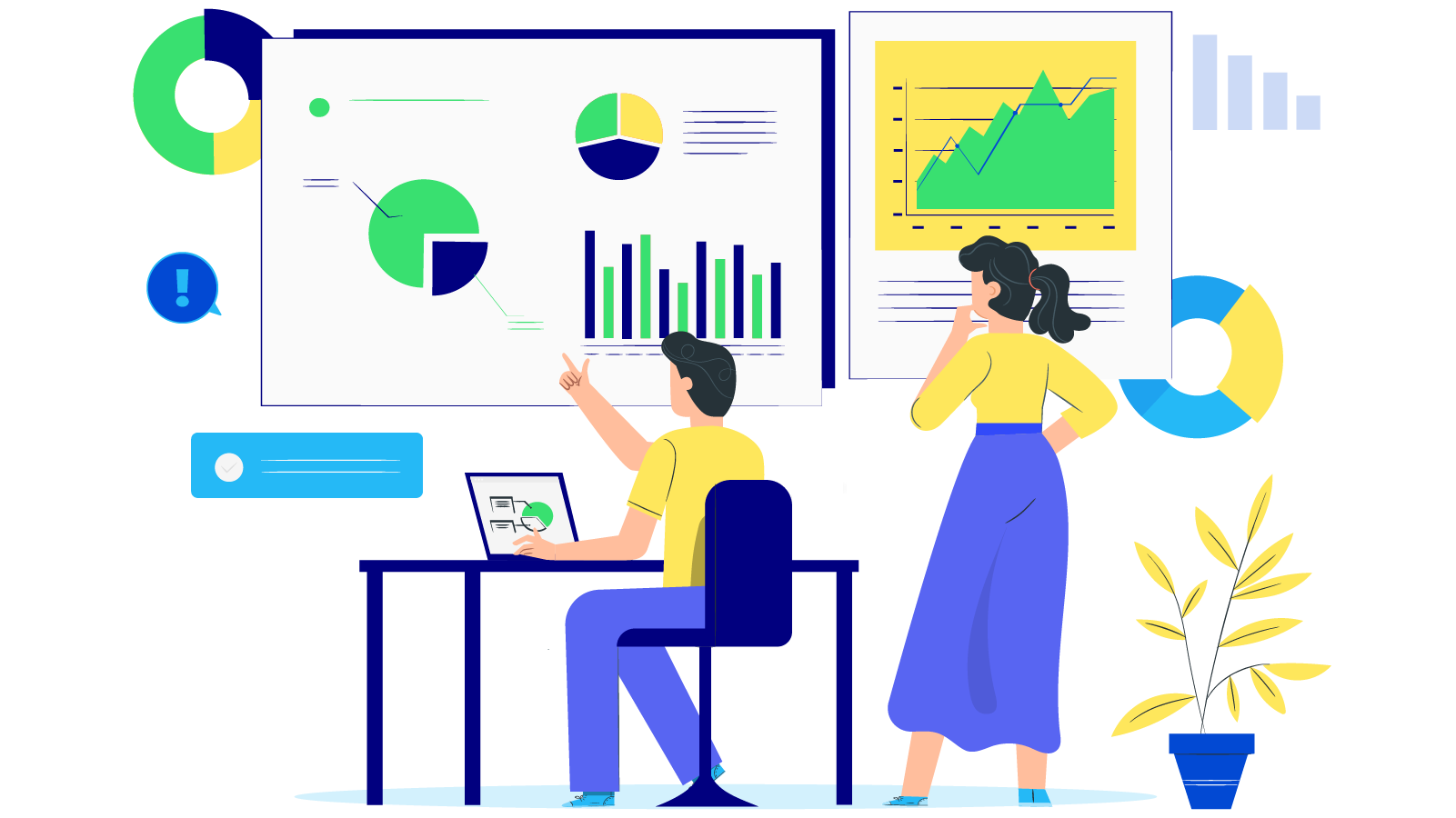 New Posts



Subscribe
Stay in the know
Get special offers on the latest news from Mageplaza.
Earn $10 in reward now!