How to Choose a Magento Hosting Provider to Boost Your Sales?
The Most Popular Extension Builder for

Magento 2
With a big catalog of 224+ extensions for your online store
Deciding on the perfect Magento hosting provider is not as easy as you might think.
Magento is such a platform that needs extraordinarily powerful infrastructure to operate without any interruptions especially, if you are using Magento 2.0.x and above iterations.
No matter if you are currently hosting with some other hosting provider and dissatisfied with their services or whether you are up for a brand new project, we'll help you make the correct decision.
To begin with, let's start with the basics first.
Table of contents
What is Magento?
Magento is a well-known eCommerce platform that offers website owners a unique combination of easy to use and flexible shopping cart system. Magento is built on open source technology that has a lot of flexibility over the look, functionality and content for an online store. They offer great features for SEO, marketing and catalogue-management. In short, with Magento, you get ready to install a store that can start selling within a day.
Magento is one of the leading e-commerce platforms on today's date. This platform was founded in 2008 and purchased by eBay – one of the largest online retailers. Over 100,000 online stores are created on this platform.
Magento has two versions: Open Source Community Edition and Enterprise version.
Challenges Faced by Magento Stores Owners
Some common difficulties that Magento store owners encounter, if they do not choose the proper hosting for their Magento site are:
Storage Limit
The web hosting providers offer only a specific amount of storage space to host your website. You cannot upload files beyond that limit. If you've reached that limit and you want to upload more files, it will cost you extra bucks. This will increase the overall price of your Magento hosting store.
Slow Performance
As per Google, the website that takes more than 3 seconds to load, is slow. There are some Magento optimization services to boost up the performance of your Magento site.
Server Management
Unless the hosting provider offers managed hosting services, all the server related tasks will have to be managed by the store owner himself. This includes managing the server updates or the applications installed on the server. This can be a time-consuming task and also distract you from focusing on the growth of your store.
No Scalability
If your website gets a sudden traffic spike, the host server may not be able to handle it and at such times, your website may go completely down. If the webserver does not provide scalability, your site may run into trouble. Talking to the support team will be helpful in such cases.
Types of Website Hosting Solutions
There are various types of web hosting solutions available to host your Magento site. Let's dive into the different hosting options that you can consider while hosting your Magento store online.
Shared Hosting
This is the simplest of all. Your site will be hosted on a server that is occupied by several other websites. A limited amount of bandwidth, disk storage is assigned to your hosting account. There is no option to scale your website resources, if you choose shared hosting.
Dedicated Hosting
With a dedicated server for Magento stores, you will gain complete access to your hosting resources. This also means you will have to set up the server from scratch. Although this type of server gives you the flexibility to set up the server as per your requirement, you will end up spending a lot of money and time.
VPS
A virtual private server for Magento is similar to dedicated hosting but the physical server is divided into multiple virtual servers. The server resources can be scaled but even VPS servers are expensive. Server management will still be your task.
Cloud
Cloud hosting offers scalability and is cost-effective, reliable and fast. Server management will still be your lookout. This includes updates, hosting stack, installing the OS and maintaining server security.
What is Magento Hosting?
Although Magento is free and offers great features for an eCommerce store, one thing it fails to deliver is web hosting. This is the reason Magento hosting came into existence so as to offer compatible web hosting with the eCommerce software Magento.
Magento hosting generally provides additional features for an eCommerce website such as an SSL certificate and third-party solutions generally used by businesses.
Even though many web hosting plans aren't designed specifically for the Magento store it is possible to host a Magento site on that server such as a dedicated hosting or VPS server or eCommerce hosting. However, the application-specific Magento hosting plan provides certain functionalities that help to serve the needs of an eCommerce store that confide on shopping cart software.
Why is Other Hosting Not An Option?
Now that you are ready with your online store, choosing the best Magento host should be your focus. Magento is a CMS that requires exclusive access to large amounts of resources, it needs dedicated resources to run your site without any hassles.
1. Major Security Issues
Other hosting options like shared hosting may be at a greater risk of attack. Just one web attacker among other websites hosted on the same server can ruin your site too.
2. Inefficient Performance
One of the major concerns is mostly observed with generic hosting providers is performance. On shared hosting, even a sudden traffic spike of another website may affect yours. Ultimately, this will result in loss of traffic and revenue of your store.
3. Frequent downtime
Given that the Magento platform needs resources to carry out the smooth performance of the website, a typical shared hosting plan won't be enough. The most common issue of shared hosting is the downtime. Because of multiple websites hosted on the same server, there can be frequent downtime of your Magento site.
Note: Can you risk your website for sensitive data, compromise customer's data or handle website downtime for your Magento store? Although shared Magento hosting costs lesser, it would cost you more with other risk factors.
Unmanaged Vs Managed Magento Hosting?
This decision depends completely upon you. If you have technical skills and time then unmanaged hosting will be suitable. A lot of eCommerce websites go with managed hosting so that they focus more on growing business rather than spending their whole day in technicalities of the site or the server. This saves you any efforts of speed, security or performance so that you can focus on your core tasks. While, if you go with unmanaged hosting, you will be responsible for the entire task for your server and website such as optimizing the speed, regularly patching the store, fixing whenever the site is down, installing and renewing SSL or any other site-related functions.
The best Magento hosting provider will take care of all of these things and you don't have to be worried about anything at all.
Ask Yourself these 4 questions
If you are not sure which Magento hosting will be apt for your site, ask these questions to yourself or your technical team.
How many products are there and types?
Your server requirement depends upon the number of pages, products and types of products.
Say for instance, if your website has a category page with 20 configurable products and another website has 20 simple products. The first one would need more server resources because of the rendering of the products, running the indexes, and updating promotions. The ideal Magento hosting provider will already know what configuration you'll need to run your Magento store efficiently.
What's the traffic behavior like?
Learn what is the number of requests your server receives in peak and normal hours.
Doing this helps in knowing the size and scope of hosting architecture that will be needed for your site.
For example, if you are receiving 100 server requests per day between 12 PM to 2 PM. While your other website gets 100 server requests for the entire day. The Google Analytics might show the same number of requests for both these sites but these websites have different Magento needs.
The best Magento hosting provider will first scrutinize the maximum traffic that comes to your website, then carry a load test to verify if the server has enough potential to manage the requests or not.
Where's your majority of traffic from?
The server location is an essential factor for an eCommerce store. The minimum the distance between the user's location and server, that quick the webpages will be loaded and ultimately, the better user experience.
Your Magento hosting provider will first review out the location of the visitors and give you the nearest server location for your website.
What if you have region specific traffic?
Although servers today are optimized to handle traffic from all over the world, if you want to stick to only one region, then you can always opt for Region specific servers. For example, if you have traffic that mostly belongs to the Australian region, then go for cloud hosting in Australia to better get your performance coverage. You can easily find region specific hosting or choose a data center that is based in Australia on your current hosting provider.
Magento Hosting Requirements
Most of the Magento hosting providers offer one-click install wizards for the Community Edition of Magento. If your Magento hosting is offering this, then be rest assured about meeting your requirements.
If you are planning to install Magento all on your own, ensure that your host supports the following server requirements.
| Requirement | Version |
| --- | --- |
| Linux | x86-64 |
| MySQL | 5.6+ |
| Apache | 2.x |
| Nginx (alternative to Apache) | 1.7x |
| PHP | 5.4+ |
SSL
For any eCommerce store, it is essential to have an SSL certificate installed. As an eCommerce needs to have a payment gateway on its site, security becomes a necessity. Else, your visitors may not trust you, if they doubt that their private details like username, password will be compromised.
To summarize, while picking your Magento hosting provider, you need to ensure that it provides an SSL certificate.
Tips to Get a Good Magento Hosting Provider
You can choose the best Magento hosting provider by comparing a few providers by keeping in mind the factors like price, PIC compliance, Magento features and management, technical assistance, etc. Here are some tips to choose a good Magento hosting provider that will help you boost your sales:
Before you choose your Magento hosting plan, you need to recognize in detail about your business requirements. This includes the complete analysis of the amount of traffic your site gets, the number of requests the server gets during peak hours and usual days. After knowing this, you can decide the type of plan that will be most suitable for your Magento site.
Generally, for an eCommerce store, the most important factor is latency. Therefore, choosing a server location nearer to your target audience is an essential requirement. This helps in boosting SEO rankings and user experience as this ensures that the time taken to process user requests is less.
Next is, knowing the number of web pages and the number of products on each one. Because having a page with few products will not need hosting power as much as you'll need for the one having a lot of configurable products.
When it comes to website speed, if it takes more than 2 seconds to load the site, the site is slow. So, it is really important to choose a server with fast response time. This helps in improving the conversion rate of your Magento website.
Having round-the-clock support is essential because you never know when your site incurs any issues. To avoid getting into this disaster, choose a provider that provides round the clock support.
Caching is yet another feature that you should consider while choosing your Magento hosting provider. It is a technique to enhance your website's load speed. A cached version of your website is stored instead of a live version of your store. A cached page needs less time to download as compared to the static page. This plays an important role in enhancing the loading speed of your website. LiteMage is the most commonly used caching technique for Magento websites. It is a high-performance solution to handle sudden traffic spikes and high loads. The advanced tag-based cache management system ensures that your Magento website pages are instantly delivered.
Even a few hours of downtime can result in losing your valuable customers as well as your search engine rankings. Your site should be accessible at any given hour. Therefore, the server should be up and running all the time. Having 100% server uptime is a myth. Usually, 99.95% is ideally good enough for any website. Considering this factor is a must while considering Magento hosting provider.
Final Thoughts
Enhancing your website speed on today's date is important for running a successful online store. In case you fail to deliver faster page speed, you may lose visitors and revenue. Slow websites hamper your business growth and the risk of damaging your reputation and credibility.
Choosing a good hosting provider for your Magento store is not that easy as it seems. In this post, we've explained important factors that you should consider while picking a Magento hosting provider that will help you boost your sales. Hoping that our tips will help you make the right choice to decide Magento hosting provider for your site.
Website Support
& Maintenance Services
Make sure your store is not only in good shape but also thriving with a professional team yet at an affordable price.
Get Started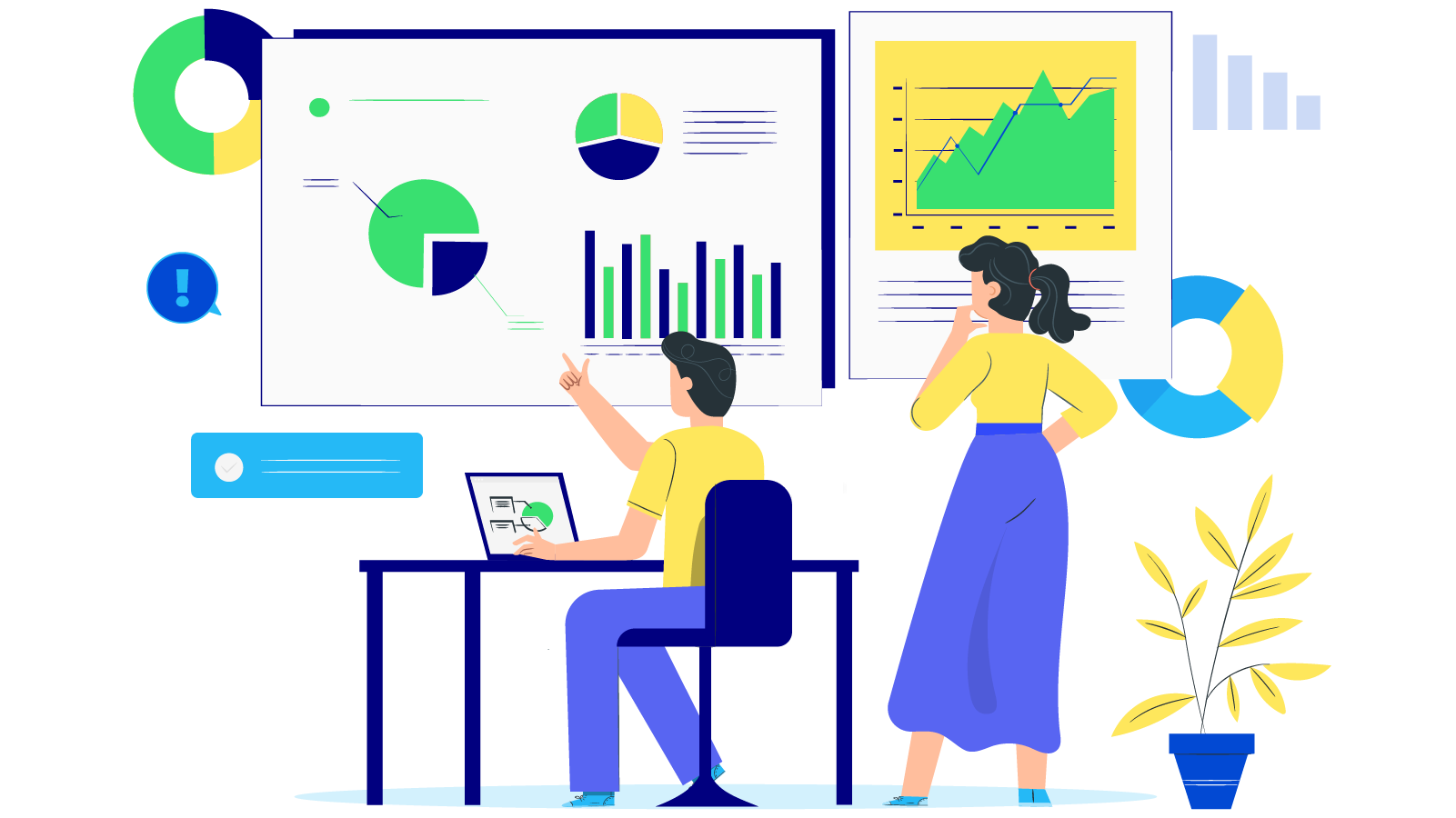 New Posts



Subscribe
Stay in the know
Get special offers on the latest news from Mageplaza.
Earn $10 in reward now!