Getting Magento 2 Certification Guideline [2023 updated]
The Most Popular Extension Builder for

Magento 2
With a big catalog of 224+ extensions for your online store
Magento, one of the leading e-commerce platforms, has earned a reputation for its robust features, scalability, and flexibility. As a testament to its prominence, Magento offers certification programs that validate individuals' expertise in leveraging its platform to build exceptional online stores. If you are an aspiring Magento professional or looking to enhance your career in the e-commerce realm, obtaining a certification in Magento 2 can be a game-changer.
Throughout this article, we will explore the importance of Magento certification, the different types of certification exams offered by Adobe (the parent company of Magento), and also how to register for these exams. We will also touch upon the significance of certification verification for companies and provide insights into preparing for the Magento 2 certification exams.
So, let's dive into the world of Magento 2 Certified Professional and unlock the doors to endless opportunities in the realm of e-commerce expertise!
Table of Contents
What is Magento 2 Certification?
Magento 2 Certification Program is a validation process offered by Magento, now a part of Adobe, to assess the expertise and proficiency of individuals in working with the Magento 2 e-commerce platform. It is a recognized credential that demonstrates a thorough understanding of Magento 2 and the ability to utilize its features effectively.
To be certified in Magento 2 signifies a comprehensive knowledge of specific roles and skills within the Magento ecosystem. These certifications are designed to access developers, solution specialists, front-end developers, and cloud developers, among others. Each certification focuses on a particular area of expertise, such as development, front-end design, or cloud implementation.
To earn a certification in Magento, you need to successfully pass an exam that consists of multiple-choice questions. They require practical experience, an in-depth understanding of Magento 2, and familiarity with best practices. Preparation for the exams can involve studying official Magento resources, recommended courses, and also practical hands-on experience.
Is it really necessary to get a Magento Certification?
Absolutely yes! And we have to emphasize that Adobe Magento Certification holds significant value in the e-commerce industry. Although obtaining a Magento certification is not an absolute requirement, it can offer significant advantages depending on your career aspirations and circumstances.
A Magento 2 validation confirms your expertise in the platform, demonstrating your commitment to professional growth and specialization in e-commerce. It can enhance your credibility, making you more marketable to clients, employers, and peers in the industry. By going through the certification process, you can gain a comprehensive understanding of Magento's features, functionality, and best practices, which can directly impact your ability to deliver high-quality solutions. Moreover, certification programs often provide structured training and learning resources that expand your knowledge and provide valuable insights and practical tips. Having Magento certifications can give you a competitive edge in the job market, especially when applying for roles that require Magento expertise. It distinguishes you from other candidates and showcases your dedication to continuous learning and professional development.
However, it's crucial to remember that certifications are not the sole measure of your skills or success. Real-world experience and a strong portfolio of successful projects are equally important. Ultimately, the decision to pursue a Magento certification should be based on your career goals, industry requirements, and the potential return on investment regarding career advancement and opportunities.
At this point, it should be clear that getting a certification from Magento 2 is essential for those who want to enter this field. What might still be a wondering question is why Magento 2 but not other e-commerce platforms. To find out, we recommend you visit our blog: Why Is Magento Still Chosen In 2023?
Different Types of Adobe Magento 2 Certification Exams
Adobe offers several certification exams for Magento 2. Each certification exam consists of multiple-choice questions and requires a comprehensive understanding of the respective areas. Candidates are expected to have hands-on experience with Magento 2 development and be familiar with the platform's best practices and coding standards. Here are the main Magento 2 license exams available:
Adobe Commerce Business Practitioner Professional certification
The Adobe Commerce Business Practitioner - Professional Certification is a certification program designed for individuals with practical experience and expertise in implementing and managing Adobe Commerce projects.
To earn the Adobe Commerce Business Practitioner - Professional Certification, you must pass a certification exam that evaluates your knowledge and skills related to Adobe Commerce. The exam covers various topics such as business analysis, project management, solution design, and implementation. It tests your ability to understand client requirements, plan and execute Adobe Commerce projects, and drive successful outcomes.
Here are some key points to know about the Adobe Commerce Business Practitioner - Professional Certification in particular and the others in general:
Prerequisites: While there are no strict prerequisites for this certification, Adobe recommends having at least two years of experience working with Adobe Commerce and a good understanding of its features, functionalities, and business use cases.
Exam format: The certification exam consists of 50 multiple-choice questions within 100 minutes. You need to gain at least 30 scores to pass.
Validity and recertification: The Adobe Commerce Business Practitioner - Professional Certification is valid for two years. After that period, you will need to recertify by passing the current version of the exam or meeting specific recertification requirements.
Adobe Commerce Developer
Professional Certification The Adobe Commerce Developer Professional Certification is aimed at developers with extensive experience in Magento 2. This certification validates the candidate's ability to customize and extend Adobe Commerce, implement architectural designs, and utilize the platform's core functionalities effectively. The exam covers topics such as customizing Magento Business Logic, extending and customizing the Magento UI, utilizing Magento data models and service contracts, managing databases and the Admin Panel, etc.
Expert Certification The Adobe Commerce Developer Expert Certification is a higher-level certification demonstrating advanced proficiency in Magento 2 development. This certification is intended for experienced developers with in-depth knowledge of the Magento platform and its advanced features. The exam cover fields relating to advanced customizations, performance optimization, security, and integration with external systems. To pass this exam, you need to complete 69 multiple-choice questions in 138 minutes and correct at least 41 questions. Candidates are expected to have a thorough understanding of Magento architecture and be capable of implementing complex business requirements.
If you want to become an expert developer in Magento, check out the 9 Best Magento Development Courses Online in 2023 to learn more skills and conquer this market. Also, try to find out what people are looking for in hiring a Magento dev to accomplish the skills needed. You can find the answer in How to Hire The Best Magento Developer: The Informative Guide.
Adobe Commerce Front End Developer
Professional Certification This certificate focuses on the front-end aspects of Magento 2 development. The Adobe Commerce Front End Developer is designed for professionals who specialize in creating engaging and user-friendly interfaces for Adobe Commerce stores. The exam assesses the candidate's proficiency in utilizing Magento's front-end components, theming customization, managing themes, and optimizing front-end performance. The test consists of 50 multiple-choice questions and has a 100-minute time limit. The cutoff mark for this test is 31.
Developer Expert This certification is the highest level of certification for Adobe Commerce developers. It recognizes developers who have a comprehensive understanding of Adobe Commerce and are capable of implementing complex solutions. It covers advanced topics such as performance optimization, scalability, and security.
Adobe Certified Master – Commerce Architect
The Adobe Certified Master - Commerce Architect certification is the highest level of certification available for Magento 2 professionals. This certification is intended for experienced solution architects who possess a deep understanding of e-commerce business requirements and have the ability to design and implement complex Adobe Commerce solutions. The exam covers a wide range of topics, including architectural patterns, integration strategies, scalability, performance optimization, and project planning.
3 steps to register a Certification Exams for Magento 2
We have just gone through the basics of how to be certified for Magento 2 and its main certificate types. How about the way to register for an exam to get them? Let us show you the detailed guideline. To register for Magento 2 certification exams, you can follow these steps:
Step 1: Explore the available certifications and choose the one you need
Visit the official Magento Certification website
Explore the available certifications: Browse through the different Magento 2 registrations to determine which one you want to pursue. Magento offers various certifications for different roles, such as Solution Specialist, Developer, Frontend Developer, and Associate Developer.
Review the exam details: Click on the specific certification you're interested in to view its details. This page will provide you with information about the exam structure, prerequisites, recommended experience, and the topics covered.

Step 2: Create a Magento account to register

In case you do not already have an account, let's create one by clicking on the "Create an Account" button. Fill in the required information and complete the registration process.

Step 3: Register for a certification exam

Schedule an exam: Once you have an account, log in to the Adobe Credential Management system. From the dashboard, click on "Scheduling". This will take you to the exam scheduling page containing all current certifications Adobe offers.
Choose the exam type and location: Select the certification exam you want to take and choose the exam type (either online proctored or in-person at a test center).
Pay for the exam: Follow the instructions to make the payment for the exam. The price range for the Adobe Magento certification is frequently between $195 and $295. Furthermore, prices may differ from exam to exam and will vary depending on the certification you choose. Once the certification has been paid for, an email voucher will be sent to your address. You can select your favorite date and time after deciding on the certification exam to register for, then complete the registration by entering the voucher code from the email you got.
Confirm and review: Once the exam has been arranged, you will get an email confirmation with all the necessary information. It is possible to postpone an Adobe certification exam up to 24 hours beforehand.

Note

It is important to study and prepare thoroughly for the certification exams. Magento provides study guides and resources that you can access to familiarize yourself with the exam content and increase your chance of success. Remember to visit the official Magento Certification website for the most up-to-date information on registration and exam procedures.

Why do Companies Always Appreciate Magento 2 Certificate Verification?

Companies verify Magento 2 approval for several reasons, and it holds importance for both the individuals seeking certification and the companies looking to hire certified professionals. Here are some reasons why companies verify Magento 2 certification and why it is important:

Validate employee's skills: Magento 2 verification validates the skills and knowledge of individuals in using the Magento 2 platform effectively. By verifying certifications, companies can ensure that the candidates possess the necessary expertise to work with Magento 2 and its various features.
Ensure the employee's quality: Verifying Magento 2 certification helps companies ensure that they are hiring professionals who have undergone a standardized assessment process and have met the required competency levels. It provides a level of quality assurance in the recruitment process.
Enhance the customer's trust: Companies that employ certified Magento 2 professionals can demonstrate their commitment to providing quality services to their customers. Verifying certification can help build trust, as it assures clients that the company has a team of skilled experts who can effectively handle their Magento-based projects.
Improve the company's competitive advantage: Hiring certified Magento 2 professionals gives companies a competitive edge in the market. Certified individuals are equipped with up-to-date knowledge and best practices for Magento 2 development and customization. This expertise can help companies deliver better solutions, differentiate themselves from competitors, and win more clients.
Increase the efficiency of project execution: Verifying Magento 2 approval ensures that companies have access to professionals who possess the necessary skills to execute Magento 2 projects efficiently. Certified employees are familiar with the platform's functionalities, performance optimization techniques, security measures, and best practices, which can lead to smoother project execution and timely delivery.
Establish an ongoing support and expertise team: Magento 2 is not a one-time achievement. Certified professionals are required to keep up with the platform's updates and new features. By verifying certifications, companies can be confident that their team members are committed to continuous learning and staying updated with the latest Magento 2 developments. Overall, verifying Magento 2 certification helps companies assess the skills and expertise of professionals, build customer trust, gain a competitive advantage, ensure quality in their services, and foster ongoing professional growth within their teams.

How to ensure that a Magento developer is certified?

To check if a Magento Developer is certified or not, you can try our ways. The first method is checking the company's homepage or the relevant Magento services page for the badges. Or another way is that you can find the official certified Magento partners on the Adobe Partner pages.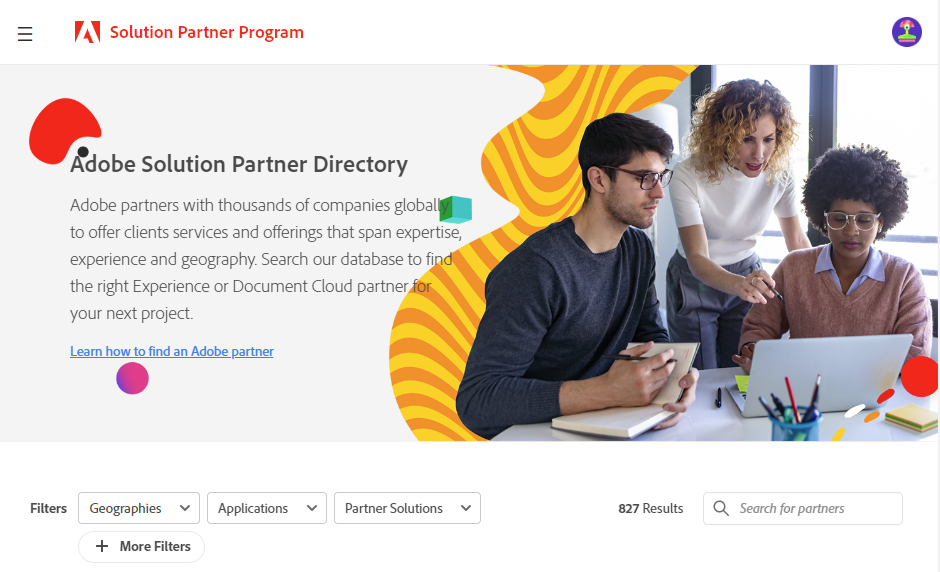 In case you want to check an individual certification, you can verify the abilities of candidates during an interview.
What are the Changes in the Certification Program from 2020?
In August 2020, the Magento certification program underwent a merger with Adobe and rebranded as Adobe Magento Certification. While the exam formats remained unchanged, the duration of the exams was extended from 1 hour and 30 minutes to 2 hours. The cost of Magento certifications remained consistent as well. Previously, the certification exams were administered through Kryterion, but now they are conducted via PSI and Examity. It's important to note that Adobe Magento certifications are valid for a period of two years from the date of issuance, and developers are required to renew their certifications after the expiration date. To renew their Adobe Magento certificate, individuals can retake the exams, which grants an additional two years of validity to their certification.
All you need to do for Magento 2 Certification Exam Preparation
Preparing for the Magento 2 Certification Exam requires a combination of studying and hands-on experience with the platform. Here are some steps you can follow to help you prepare effectively:
Review the Exam content: Familiarize yourself with the exam objectives and content. Understand what topics and skills the exam will assess. This information can usually be found on the official Magento website or the certification program page.
Study the Official Documentation: Magento provides comprehensive documentation on its website. Study the official user guides, developer documentation, and other relevant resources. Pay close attention to the areas covered in the exam content and ensure you have a solid understanding of them.
Take Training Courses: Magento offers official training courses for different certification paths. Consider enrolling in these courses to gain structured knowledge and insights from certified instructors. These courses often cover essential topics and provide hands-on exercises to enhance your practical skills.
Practice with Sandbox Environment: Set up a Magento 2 sandbox environment to gain hands-on experience with the platform. This will allow you to explore different functionalities, practice customizations, and familiarize yourself with the Magento Admin Panel. Undertake practical exercises and work on real-world scenarios to strengthen your skills.
Utilize Study Guides and Practice Tests: Look for study guides or exam preparation materials provided by Magento or third-party sources. These guides often summarize key concepts and provide practice questions to assess your knowledge. Additionally, practice tests can help you become familiar with the exam format and identify areas where you may need to focus more.
Join Developer Communities and Forums: Engage with the Magento developer community by joining forums, discussion boards, and online communities. Participate in conversations, ask questions, and share knowledge. This will not only help you learn from experienced professionals but also expose you to different perspectives and problem-solving approaches.
Attend Magento Events and Webinars: Stay updated with the latest Magento developments by attending events, conferences, and webinars. These platforms provide opportunities to learn from industry experts, gain insights into best practices, and stay informed about platform updates and enhancements.
Review Sample Questions and Case Studies: Familiarize yourself with the format and types of questions that may be asked in the exam. Look for sample questions and case studies provided by Magento or available through other resources. Practice answering them within the allocated time frame to improve your time management skills.
Test Your Knowledge: Regularly assess your knowledge and progress by taking self-assessment quizzes or mock exams. This will help you identify areas where you need improvement and build confidence in your understanding of the concepts. Remember, effective preparation requires consistent effort and dedication. Allocate sufficient time for studying, practice regularly, and seek clarification on any topics that you find challenging. Good luck with your Magento 2 Certification Exam!

Conclusion

In closing, Magento 2 certification is not just about acquiring a title. It is about achieving the expertise to create exceptional e-commerce experiences for businesses and customers alike. As we have explored in this comprehensive guide, the certification process equips professionals with the knowledge and skills necessary to leverage the full potential of the Magento platform. We hope that this article will provide you with the required information about getting a Magento 2 License to unlock new career opportunities, elevate your professional profile, and contribute to the growth and success of businesses in the digital realm.
So, embrace the challenge, set your sights on achieving Magento 2 certification, and let your expertise in e-commerce flourish!

Sam is the CEO and Founder of Mageplaza, pursuing a simple and healthy lifestyle. He is a friend, a husband, and a father to two children. As a trainer and an aspiring influencer, he is also a big fan of sports and travel. Sam is exceptionally knowledgeable about e-commerce, especially Magento and Shopify, with 10 years of experience in the field.
Website Support
& Maintenance Services
Make sure your store is not only in good shape but also thriving with a professional team yet at an affordable price.
Get Started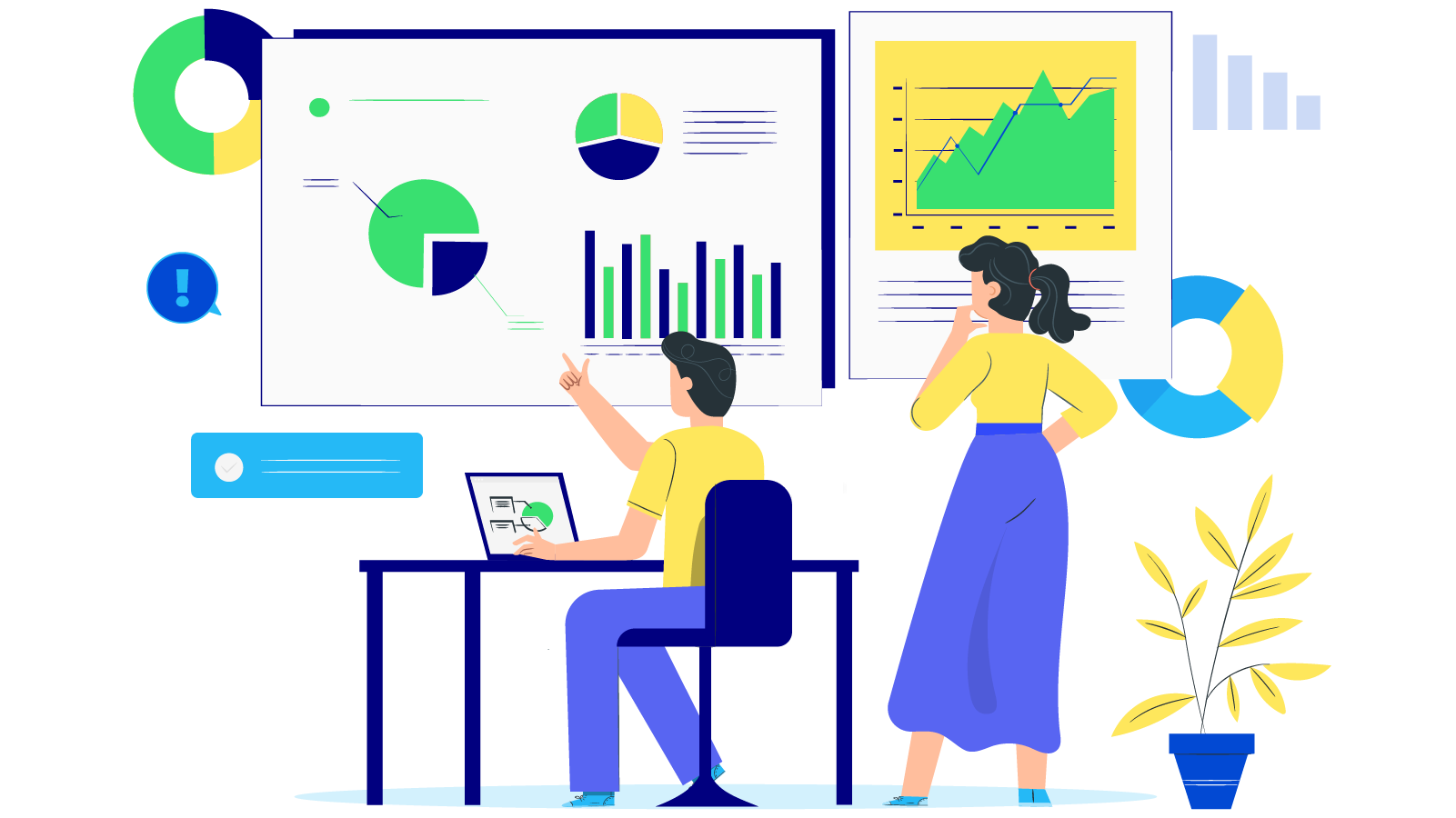 ---
---
New Posts



People also searched for
magento 2 certification

magento certification

magento 2 certification exam
2.2.x, 2.3.x, 2.4.x
Subscribe
Stay in the know
Get special offers on the latest news from Mageplaza.
Earn $10 in reward now!