9 Best Magento Development Courses Online in 2023
Experienced E-commerce Agency for

Magento/ Adobe Commerce/ Shopify/ Shopware

Development
Magento is undoubtedly a popular open-source and on-premise solution all around the world. This platform is trusted by many global giants such as HP, Canon, Nike, P&G, and Cisco.
However, it can be demanding for beginners to kickstart a successful Magento website from scratch, especially if you have never done it before. But don't worry, things don't need to be that hard, as many Magento experts have created a lot of educational content to help people like you get started. Of course, this kind of content is precious because it comes from people who have learned much about Magento before; it's a tried-and-true experience.
So, rather than wasting hundreds or even thousands of dollars learning Magento, why don't you receive interactive, high-quality, and web-based training courses at a fraction of the cost?
Below are 9 best Magento development courses online that we've spent a reasonable amount of time analyzing and compiling for you!
Ready to learn something useful?
Let's get started!
Looking for
Customization & Development Services?
8+ years of experiences in e-commerce & Magento has prepared us for any challenges, so that we can lead you to your success.
Get free consultant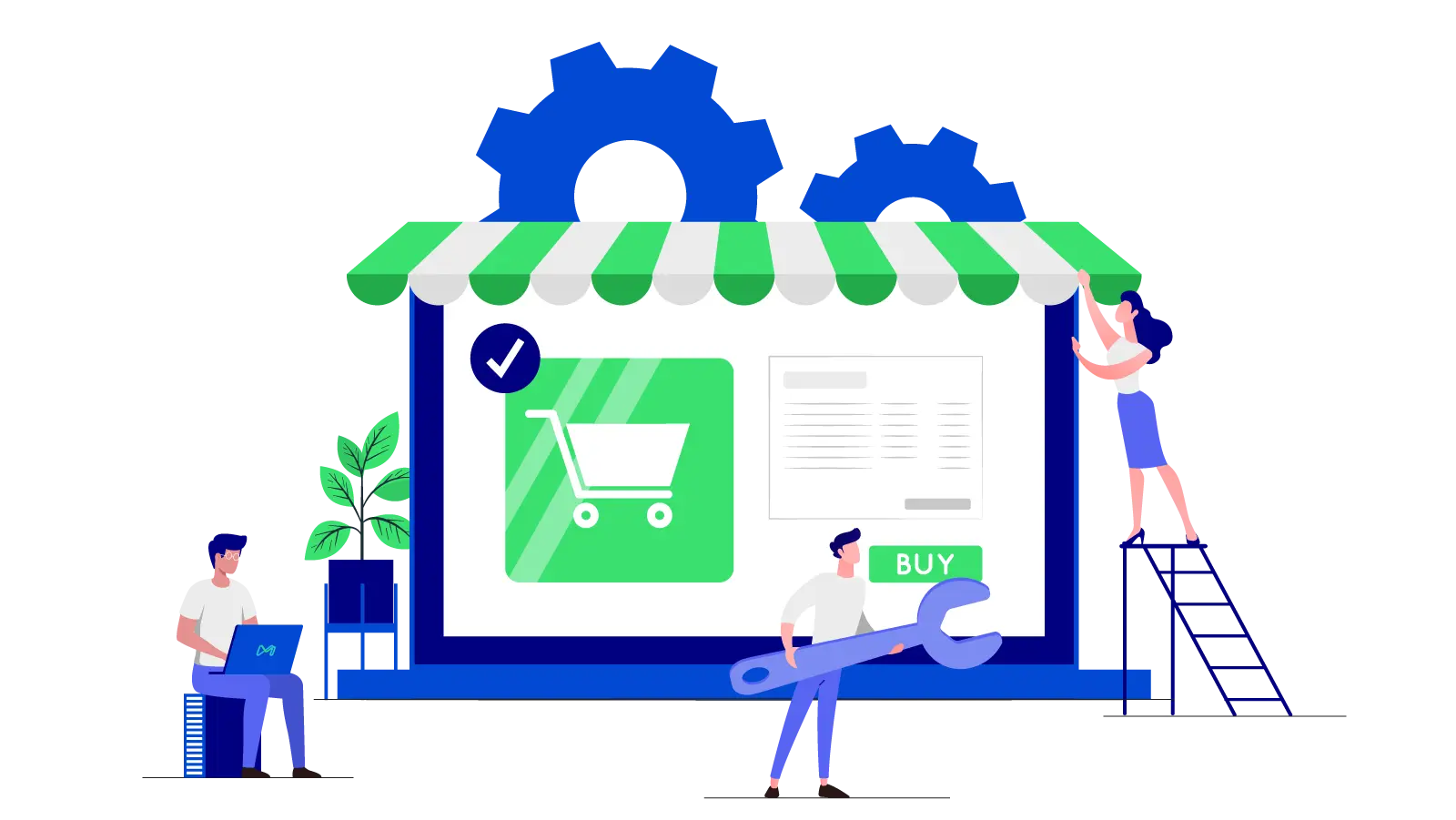 Table of Contents
What are Magento development courses?
Magento development courses are basically a series of online lessons created for learners of various backgrounds, from beginner to advanced, looking to start their own Magento website or store.
These courses vary in lengths. Some courses last a few hours, while more advanced courses can take more than 10 hours to finish. Although their lengths are different, the knowledge they cover has a reasonably similar structure.
From these online courses, you'll learn about Magento as a whole from primary to the advanced level. On top of that, you'll have an in-depth understanding of all of the steps that you need to follow to start your own Magento website. Some trustworthy courses even allow you to earn a certification, which differentiates yourself from the competition with the ultimate Magento credential.
If you've just started, and already got overwhelmed by mountains of Magento content on the Internet, these courses in our list are for you. They're organized into short lessons, and all of the complicated aspects of Magento are gathered into a structure. It'll become much easier for you to follow and absorb the information.
The purpose of educational courses is often to serve absolute beginners. However, in this list, we've found more advanced courses and aimed towards people with a certain amount of Magento experience. Therefore, no matter if you're a beginner or a seasoned Magento developer who wants to up your Magento game, there is certainly a course for you.
Learn more: Magento 2 eBook - Development Cookbook E-book
Why should you take a Magento development course?
The fact that both E-commerce and Magento are prospering makes it more competitive than ever. You will have to compete with a ton of other Magento store/ website owners, and you can't win if you don't have the appropriate knowledge and skill set.
Magento development courses are like training programs for you before stepping your foot into the Magento battlefield. If you are well-trained, you can equip yourself with powerful knowledge weapons, and increase the chances of winning over your competitors.
Taking Magento development courses will teach you many things that you don't know in Magento, which can save you large sums of money since you know, every mistake in business has a price tag to it. The more mistakes you can prevent, the more money you can save. Like a famous saying emphasized, "the best way to make money is not losing money in the first place."
9 Best Magento development courses online
Mastering Magento for E-commerce Certification Training
Platform: Edureka
Duration: 30h total length
The Mastering Magento for E-commerce Certification Training program is for individuals looking to earn a Magento developer certification to their resume or simply trying to configure their own platform.
After signing up for the course, your LMS (Learning Management System) access will be functional. You can immediately get access to the course content in the form of a complete set of videos, PPTs, PDFs, and assignments. You can then start learning right away.
The course package:
10 on-demand modules
Lifetime access
Certificate of completion
What you'll learn:
Perform essential functions like module and table creation in databases
Understand Magento terminology, structure, and core functionality
Understand all the Magento customization techniques
Learn how to use Rest Web-service in Magento and extend them
Implement a new module in Magento to derive business insights
Work on a real-life project
Who this course is for: Professionals who want to learn Magento architecture and customize it to make sure the best upgrade path for their websites.
Price: $170
Open Your First Shop Step by Step Magento 2 Free Edition '20
Platform: Udemy
Duration: 6h37m total length
Do you want to open a Magento 2 online shop easily? Make a bunch of money from your store? But you don't know where to start? Then, this course is especially for you.
The Open Your First Shop Step by Step Magento 2 Free Edition '20 course is available on Udemy and instructed by JobboJ Courses, a professional educator group. There are currently 1,285 students enrolled in this online class.
The course package:
40 on-demand video tutorials
1 exercise tutorial
1 article
15 downloadable resources
Lifetime access
Access on TV and mobile
Certificate of completion
What you'll learn:
Explore the new Magento 2 interface
Create an online store step-by-step
Set up contents and products in your store
Learn to manage data system
Work through sales configurations techniques
Learn tips and tricks to improve your store
Who this course is for:
Anyone with interest in E-commerce and online business
Anyone who wants to launch a business with free costs
Anyone who wants to learn how to sell products online
Anyone who desires a new career path
Ideal for both students and professionals
Web designers/ web developers/ webmaster beginners
Business owners/ bloggers/ computer programmers
Price: $12.99
Simplified Magento 2: Video Course From Beginner to Expert
Platform: Udemy
Duration: 12h22m total length
According to the pay-scale, the average salary for a Magento developer is about $100,000 per year in New York, which is 6% above the national average. As a PHP developer, you can start your Magento career with this course.
This Simplified Magento 2: Video Course - From Beginner to Expert goes from beginner to advanced level in Magento development. Because Magento 2 is a robust framework, all concepts are well explained with appropriate coding examples to reinforce it. Also, instructors provide examples from real-world scenarios.
This course is available on Udemy and taught by Ilyas Muyiwa Soladogun, a Magento 2 Certified Professional Developer with more than seven years of experience. There are currently 1,373 students enrolled in this online class.
After this course, you'll be able to create the Magento 2 module and understand the framework, thereby debugging Magento 2 faster and better.
The course package:
77 on-demand video lectures
Lifetime access
Access on mobile and TV
Certificate of completion
What you'll learn:
Create a Magento 2 module from scratch
Explore customization techniques
Learn how to request routing
Study presentation layers
Debug Magento 2 with ease
Understand the Architecture & Design pattern in Magento 2
Customize Adminhtml
Who this course is for:
Magento developers
PHP developers willing to learn Magento
Price: $18.99
Learning Path: Magento: Master and Test Magento 2 with Ease
Platform: Udemy
Duration: 5h49m total length
If you've been in the Magento world long enough, you know Magento 2 is not just the next version of Magento 1. It's an entirely new framework that introduces a wide range of updated approaches and libraries, with more opportunities to better implement online channel functionality.
This Learning Path course explains how to understand and operate the essential parts of the framework. Besides, it covers valuable information you need to know as a Magento developer.
This course is available on Udemy and guided by Packt Publishing, a group of software professionals. There are currently 2,878 students enrolled in this useful class.
The course package:
37 on-demand video lectures
1 downloadable resource
Lifetime access
Access on mobile and TV
Certificate of completion
What you'll learn:
Create a Magento 2 module from scratch
Learn the best Magento 2 development patterns and approaches
Utilize the existing Magento 2 automated testing base
Get the most of Magento 2 Cron jobs, indexers, and caches
Create new Magento 2 automated tests (unit, web API, integration, and functional)
Introduce your customizations to Magento 2 functionality without having any conflict with extensions
Who this course is for: Web developers who are looking to explore Magento 2 and upgrade their existing Magento 1 online stores to Magento 2.
Price: $12.99
Magento 2 Essential Video Training
Platform: Udemy
Duration: 4h20m total length
Among many E-commerce platforms, including WooCommerce, OpenCart, Shopify, PrestaShop, BigCommerce, and so on, Magento 2 is outstanding with its solidity and tons of out-of-the-box features. To make your learning process of Magento 2 smoother, we would like to present a useful course made by Alex Kostritsa.
The Magento 2 Essential Video Training course is divided into 3 main sections:
Section 1: Installation and Configuration
Section 2: Magento 2 Core Functionality
Section 3: Tweak and Tune-up Magento 2
There are currently 4,009 students enrolled in this online class.
The course package:
42 on-demand video lectures
Lifetime access
Access on mobile and TV
Certificate of completion
What you'll learn:
Review hosting options
Learn how to get Magento 2 easily installed with one of the compatible hosting providers
Cover what Magento 2 hierarchy is
Cover the new Magento 2 dashboard and how it is organized
Review all available and supported product types in Magento 2
Learn how to use Magento Marketplace
Build your own website and practice skills
Who this course is for: developers, business owners, entrepreneurs, and anyone who wants to learn Magento 2 from a user standpoint.
Price: $13.99
The Complete Magento 2 Course
Platform: Udemy
Duration: 3h46m total length
While the above courses require you a little knowledge of Magento 2 or coding, the Complete Magento 2 Course is entirely suitable for any beginner!
By attending this course, you can explore the critical feature of Magento 2 and learn how to build a powerful E-commerce project. The course is created by Pixelpro online training and has attracted 236 students to join in.
The course package:
62 on-demand video lectures
Lifetime access
Access on mobile and TV
Certificate of completion
What you'll learn:
Manually install Magento 2
Configure content and stores
Create and organize products
Create a homepage
Set up payment methods
Configure shipping and automated emails
Who this course is for: Beginners or entrepreneurs who desire to build a robust E-commerce project, and willing to learn about Magento 2.
Price: $12.99
Magento Community Edition 2 Essential Training
Platform: LinkedIn
Duration: 5h13m total length
Magento is popular, but it also has a reputation for being challenging to learn. So, the Magento Community Edition 2 Essential Training course is designed to address that issue. Here, you will know how to set up your own E-commerce site using Magento Community Edition.
This course is initiated by Robert King - an author, instructor, and web developer. There are currently 9, 620 people who have watched this course on LinkedIn.
The course package:
38 on-demand videos
Lifetime access
What you'll learn:
Troubleshoot manual installation errors
Configure content and store
Build a homepage and a footer link list
Set up payment methods
Configure broad tax
Configure shipping and automated emails
Who this course is for: Anyone with interest in Magento E-commerce, from beginner level.
Price: You can unlock the course with a 1-month free trial. After that, it costs $19.99/ month if you pay annually, or $29.99/ month if you pay monthly.
Magento Training
Platform: Magento U
Duration: Depends on each program
Magento U is the official source for Magento training, which offers extensive training courses. Their offerings range from basic "How-to" guides for complete beginners to intensive training courses for intermediate and advanced learners.
The website offers more than 50 courses tailored for front-end and back-end developers, system administrators, business analysts, merchants, and marketers. To help you have a clear understanding of its courses, we'll list some outstanding choices below:
Developer courses:
Fundamentals of Magento 2 Development (on-demand)
Fundamentals of Magento 1.X Development (on-demand)
Checkout II: Onepage Checkout
Test Magento with PHPUnit
Magento Enterprise Cloud Edition (MECE): Quick Start for Setup
Frontend Developer courses:
Responsive Design in Magento 2
Core Principles for Theming in Magento 2 (on-demand)
Core Principles for Theming in Magento 1.X (on-demand)
Merchants/ Marketers courses:
Managing Your Magento 2 Store (on-demand)
Managing Your Magento Store (instructor-led)
Stepping Up Sales with Magento Promotions and Discounts
Growing Your Business with SEO on Magento
E-commerce with Magento
Multisite Planning for Your Magento Store
System Analysts:
Quickstart to Magento Business Intelligence
Requirements Discovery for Successful Magento 2 Implementations (instructor-led online)
The final and most glorious step for training is Magento certification. All the exams can be passed offline only at Magento certified testing centers all at the same rate of $260. The available locations are numerous and may suit any Magento user and expert.
Max Pronko's Youtube channel
Platform: Youtube
Duration: Depends on each video
Commerce innovation runs heavily in Max Pronko's veins. As a long-time member of the Magento community, he has been known for sharing his experience and knowledge with developers via conferences, blogs, and videos.
While writing a huge number of blog posts for developers, he realized that it's much better to not only give a piece of advice but to show it visually. That's why he created a Magento DevChannel to host tutorials for free.
This practical channel covers a lot of Magento-related topics, from the basics of the Magento 2 architecture to more complicated matters, such as custom and extension attributes, repository management, layout overview, and many more.
In addition to hands-on development experience, Max is always willing to share what he knows. We're sure that you won't be bored and will close your Youtube tab with heaps of new skills.
The bottom line
We hope that these 9 Best Magento Development Courses Online will equip you with the knowledge you need to start your Magento website or online store. Just keep in mind that, like every good thing in life, Magento takes a lot of time, effort, and patience to become successful.
If you know any other good source of Magento courses online that we haven't mentioned, please let us know. We're always willing to hear from you!
Whether you're just starting with Magento 2 development or you need assistance with an existing project, Mageplaza is here to help. As a Magento 2 development services provider, we offer a range of services to help you get the most out of your Magento store, such as:
Magento consulting services
Magento E-commerce development
Magento theme development
Magento extension development
Magento PWA development
Magento API development
Magento speed & performance optimization
Magento mobile app development
Contact us today to learn more about our services and how we can help you take your Magento store to the next level.

Sam is the CEO and Founder of Mageplaza, pursuing a simple and healthy lifestyle. He is a friend, a husband, and a father to two children. As a trainer and an aspiring influencer, he is also a big fan of sports and travel. Sam is exceptionally knowledgeable about e-commerce, especially Magento and Shopify, with 10 years of experience in the field.
Website Support
& Maintenance Services
Make sure your store is not only in good shape but also thriving with a professional team yet at an affordable price.
Get Started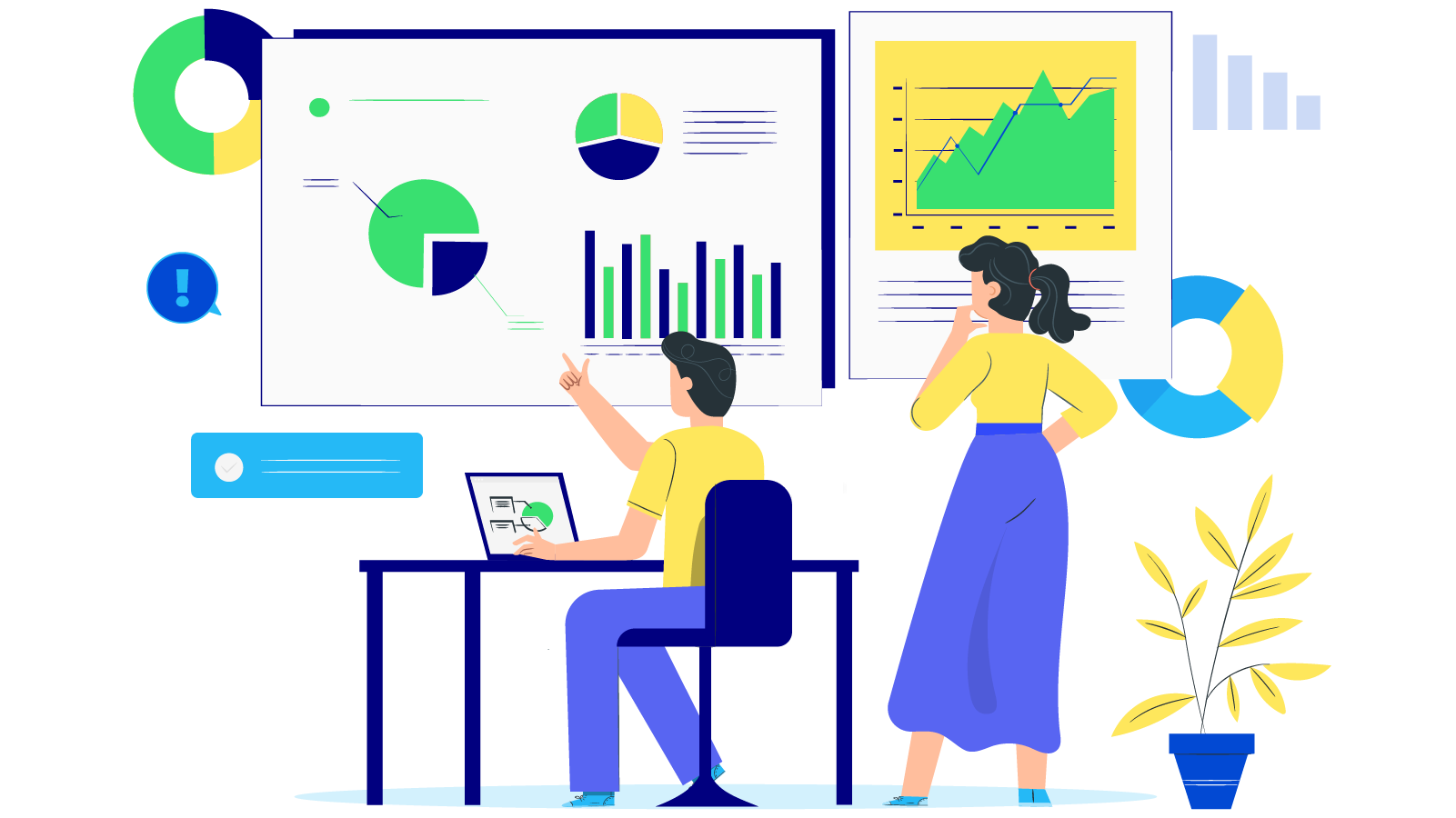 New Posts



Subscribe
Stay in the know
Get special offers on the latest news from Mageplaza.
Earn $10 in reward now!