How to Hire The Best Magento Developer: The Informative Guide
The Most Popular Extension Builder for

Magento 2
With a big catalog of 234+ extensions for your online store
Magento is an open-source platform that is widely used worldwide. It offers advanced commerce functionality, complete customizability, as well as top-notch performance - all of which are vital for a successful online business.
However, if your website is up and running on Magento, you know that managing an online store is not an easy task.
There's always a need to hire the best Magento developers to make things simple.
A Magento developer can help you handle all the nitty-gritty intricacies of developing a website. They are responsible for developing, improving, and maintaining your E-commerce website.
But how to find an appropriate Magento developer for your business?
This comprehensive guide covers every single detail you need to know about hiring a Magento developer. Let's explore!
What you need to do is only describing desired features of the Magento website, we will help you to build the store that ticks all the boxes!
Get Started
Table of contents
Why should you hire dedicated Magento developer?
As a matter of fact, Magento is a complicated tool that requires in-depth technical knowledge. Therefore, if you want to run a full-fledged online business but are not well-versed with the ins and outs of Magento, you'd require an expert to address all your hardships.
When hiring a dedicated Magento developer, you can:
Save a lot of time and effort. You don't need to deal with complicated coding and stuff. When an experienced Magento developer tackles everything on his own, you can focus on other important tasks, such as branding, marketing, customer support, etc.

Get technical assistance. Apart from building your website and solving logical stuff, a sound Magento developer can help you with PSD/HTML theme development and customization, as well as make the best use of all future updates/upgrades.

Ensure better performance. A Magento expert can improve your website appearance, manage backend issues, and offer both speed and security to your website.
5 key considerations before you hire Magento developer
You can find a developer who boasts of being a Magento specialist; still, you can end up with issues if you aren't clear about your requirements.
Thus, before hiring a Magento developer, consider your business needs, and consider these things.
Front-end vs. Backend vs. Full-stack developer
Firstly, you should know that designing a website is one thing, and managing or maintaining its backend is an entirely different matter. Understand the differences between the two to hire a Magento expert who can match up to your business needs.
Specific whether you need a front-end or backend developer. Since their roles and responsibilities may vary, so do their skills and expertise.
Below are their roles and responsibilities:
Front-end developer
A front-end Magento developer takes charge of your website appearance, layout, colors, and navigation. They must be well equipped with the following languages:
PHP
CSS
HTML
APIs
JS
Magento CMS
If you want to enhance your E-commerce store to make it look prettier or more professional, look out for a front-end Magento developer and a designer.
Backend developer
A backend Magento developer helps you with creating server-side logic, maintaining a central database, or building an app for your store. Being detail-oriented and technically sound are two of the most vital qualities that every backend developer needs to possess.
Full-stack developer
Full-stack Magento developers excel both in the front-end and backend development tasks.
Most businesses with little technical knowledge seek both-end developers or full-stack ones. That's probably because a full-stack Magento developer would tackle all their development tasks and work on all parts of their website.
Note: Only you, the website's owner, can decide which type of developer you need. Analyze whether you need a customized extension, theme, or you want to design the whole website.
Dedicated Team vs. Freelancers vs. In-house developer
After deciding on front-end/backend development, consider whether you need a dedicated team, freelancer, or in-house developer. Doing so will help you plan a budget, create a workflow, and set a deadline for your task.
To help you choose the best solution, the table below demonstrates key differences between the three main models.
Dedicated team
Freelancers
In-house developers
When to choose
For the best result in the shortest time possible
For specialized tasks
For long-term projects
Pros
High level of expertise

Guarantee result

Established process

Fast project launch

Cheap costs

Reduced management efforts
Lower rates

Talent from the global pool
Foreseeable expenses

No communication delays

Long-term commitment

Better control and coordination
Cons
Remote team
Communication delays

Less commitment and dedication
Admin-heavy process

Complicated management

High upfront costs

Difficulties acquiring talent
One developer vs. A company
Just one developer can handle your website if it is small. However, if you're running a big, busy E-commerce store, a single expert cannot cut it.
Most businesses with multiple websites and an extensive database hire a team of certified Magento developers. They do this because:
Hiring a development team is an advanced and smart choice
A good development team will provide you with the right resources
You can solve many problems at once
Read more: 15+ Best Magento 2 Development Services, Web Development Companies Magento Development Services
Cost vs. Quality
People say, "You get what you pay for!"
Many companies hire cheap developers only to find disappointment. If you do not want to spend money on the development of your website, don't expect excellent results.
So, decide if you want to save pennies and compromise on work quality, or you desire to invest in experienced, talented industry developers, and achieve desired results.
We always recommend quality.
Every business owner wants to build a light, fast, and secure database. In such a case, you need to hire a Magento developer with ample knowledge and industry expertise.
It's much better to shed some money on professional Magento developers than to choose crappy code that, in the end, turns out to be more costly.
Don't fall for low-price strategies. Spend your time finding and hiring a Magento developer who is skilled, professional, and experienced.
To ensure that you're spending money on the right person, please refer to the next section!
5 skills to seek in your Magento developer
Make a list of skills that your Magento developer needs to have. Be specific about the knowledge, technicality, experience, and languages that you want him/her to have.
Below are several work competencies you should seek in your developer's CV.
Development expertise
This is obvious. Your developer must have proper knowledge of the Magento platform in order to execute essential tasks on your website.
He/she should be technically sound and flexible enough to merge skills and development expertise to your specific needs. When you are judging development expertise, seek their grip on:
Magento module & theme development
Magento website development
Custom extension development
Custom E-commerce solutions
Shopping cart development
Ask everything you want him/her to do on your CMS and see whether he/she can deliver you the same.
Industry knowledge
Just like development expertise, Magento industry knowledge is equally important.
Follow these points when judging the industry expertise of a Magento developer:
Look at their previous projects and ask about their own challenges and knowledge of the industry
Make sure that they're acquainted with different Magento versions
Ask about features, functions, and frameworks of each Magento version, as well as enquire how they use them
Ask if they've dealt with any severe tasks and challenges at previous jobs
Professionalism
Professionalism defines the attitude towards work. No one wants to hire an unprofessional person even if he/she has the skills and knowledge. A professional developer knows how to work, and this impacts your business, customers, and clients.
Diligence & discipline
These imperative qualities can be the game changer for your business. A Magento developer who is both disciplined and dedicated will surely take your brand to heights.
Communication skills
A good Magento developer must have the ability to communicate their thoughts and opinions on what would be best for both parties.
Good communication and understanding skills let developers understand your requirements and make sure they're delivering what is expected.
5 steps to hiring the best Magento developers
Now that you know key considerations and top skills to seek, just follow the steps to hire an appropriate Magento developer for your website.
Step 1. Check reviews & ratings
Checking reviews & ratings have become so trendy these days, and it's worth doing so.
By reading reviews & ratings, you might get a clear-cut idea about your candidate's profile, working excellence, professionalism, and more. Besides, you should visit their professional online accounts and website to learn more. Scroll through comments and remarks by their previous clients.
Note: References can also help you assess candidates. Therefore, ask for references and have a word with them. It helps you analyze their skills, working methods, and diligence in detail.
Step 2. Check work portfolio & credentials
Checking the portfolio and certification of your candidates is an essential step to ensure that he/she is the right fit for your business.
A work portfolio will showcase their skills, working methods, and projects they've produced so far. Thereby, it becomes very easy for you to relate your project to their skill sets.
Your Magento developer's portfolio will be the best evidence for:
Experience
Number of projects
Certifications
Proficiency
Design & development work
Step 3. Ask about availability
After having a look at their work portfolio, check their availability.
As we said above, you should hire a full-time Magento developer. But if you're hiring them on a contract or project basis, ask the best times in the day to talk and discuss with them.
Step 4. Specify your requirements
This step is crucial. You need to share the proper guidelines and specific requirements with your Magento developer. Otherwise, you'll not get the desired results, and you'll keep requesting them to make changes again and again.
When you're about to hire a Magento developer, make sure that they're okay with all your requirements and due dates.
Step 5. Try a paid test project
If you are not sure about the candidate's expertise, and still want to check if she/he is the right person for your business, just take a paid test project.
This step is quintessential, especially when you have a big project that is going to be time-consuming.
Ask the candidate whether they have the time to do a paid coding test, and ensure you will hire them if you are satisfied with them.
Hire a certified Magento developer with Mageplaza
If you want a feature-rich, accessible, SEO-friendly, and highly functional Magento store, Mageplaza's best developers can make a striking difference.
So, why should you hire Mageplaza developers?
8+ years of experience. Since 2014, our Magento experts have been developing 221+ extensions and serving more than 106,000 customers in over 175 countries. Nearly ten years of experience in the Magento field has prepared us for any challenges so that we could lead you to your success.

High-quality code development. The code is controlled and reviewed regularly for the best quality. Our Magento programmers and QA team always run tests before releases to provide consistent and convenient experiences.

Cost-effective model. Only from $15/hour, you can save the entire training cost. We also offer the pay-as-you-go plan if you don't want to commit to a long-term contract.

Transparent communication. It's easy to communicate with our managers and developers daily throughout the project.

Guaranteed time range. You can easily create and stick to the timeline that satisfies your needs.

Dedicated support. We offer fast & thoughtful technical support to ensure the best performance out of your store.
Which services will you enjoy when hiring Mageplaza developers?
Magento E-commerce solutions
Third-party integration
Data migration
Magento site speed optimization
Magento updates and upgrade
Product import & data entry
Mageplaza is always right here to help you build and develop an awesome Magento website. We're just a form submission away, so find a Magento developer now!
HIRE DEDICATED MAGENTO DEVELOPERS NOW
The bottom line
Magento Programmers is a complicated platform, and only a professional developer can handle all the coding issues. We hope this guide has provided you with essential information to hire the right talent for your business.
Don't hesitate to contact our team if you're still confused. We would love to talk!
Thanks for reading!
Magento Support
& Maintenance Services
Make sure your M2 store is not only in good shape but also thriving with a professional team yet at an affordable price.
Get Started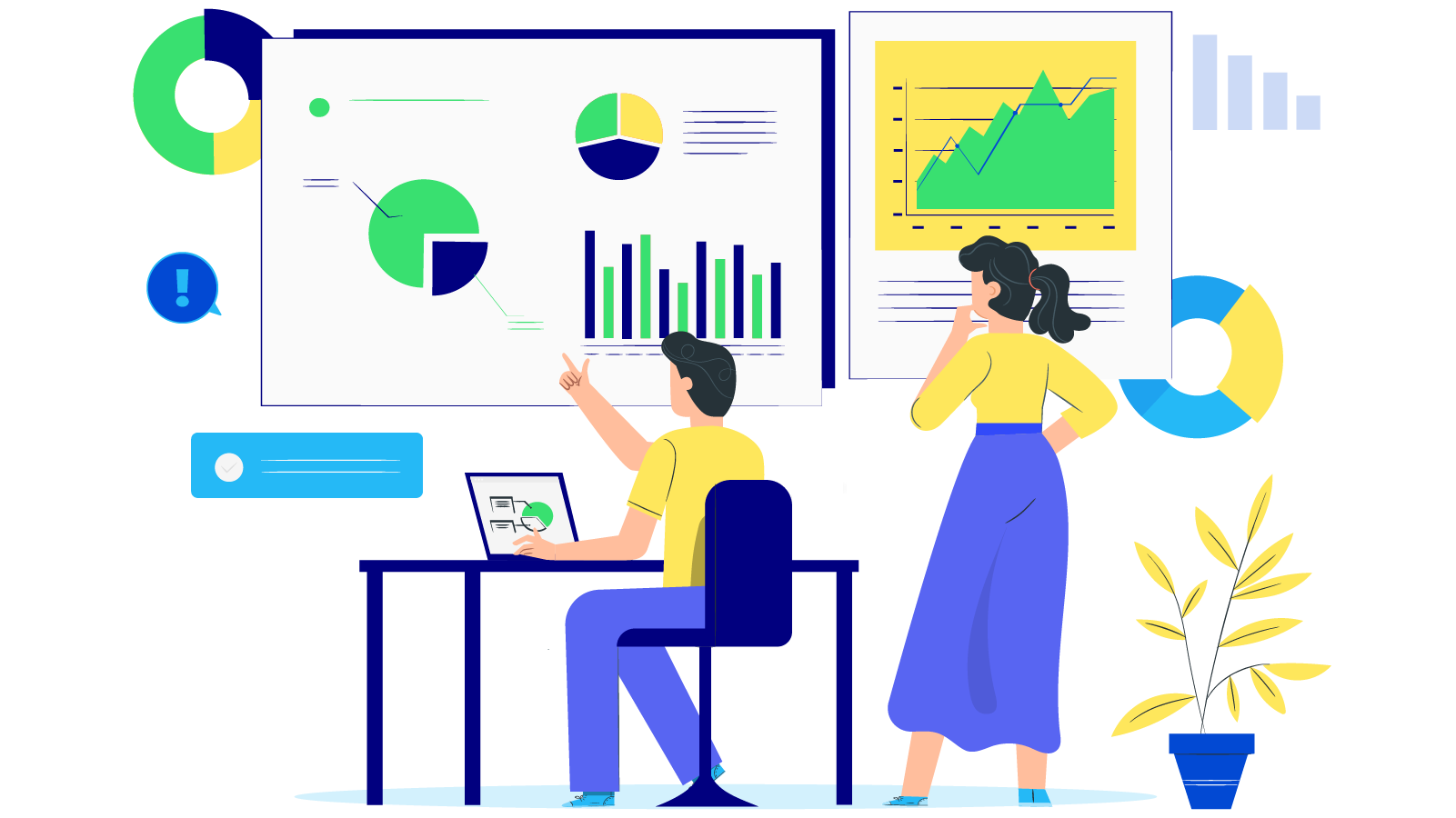 New Posts


Subscribe
Stay in the know
Get special offers on the latest news from Mageplaza.
Earn $10 in reward now!