TOP 17+ Best Content Marketing Tools in 2023
The Most Popular Extension Builder for

Magento 2
With a big catalog of 224+ extensions for your online store
While no content marketing tool can replace a robust strategy and talented humans, getting the right tech stack can actually help you have the job done easier, better, and more efficiently.
In reality, there are hundreds of content marketing tools out there, some free or cheap, and some very costly. They also serve multiple purposes, from content management to content optimization to collaboration and more. The content marketing landscape is growing every year.
This is exciting, as if you have a problem, you can probably find a solution to help you solve it. However, it is also overwhelming. How can you know which of the couple hundred tools are worth trying?
This blog post will help clarify those decisions for you. We will outline the top 17+ content marketing tools.
Let's explore!
Table of contents
What is content marketing?
Content marketing is, in fact, the process of using content to provide value to the receiver in an informative and strategic way.
Let's break down the term. Content involves everything from blog posts to ebooks to webinars. Meanwhile, the marketing portion is how you distribute it, which channels you use, as well as the subsequent metrics that are produced.
When you publish a blog post on your website, the blog post is the content. Deciding how and when to promote it, such as via a newsletter and social media channels, is the marketing. Based on the historical data of past published blog posts, you might even decide to identify the best times to share it.
The most vital thing about content marketing is that you are not trying to rein in a customer immediately. Instead, you use your content to establish trust and authority so that your customer associates you with the topics covered in your content.
For instance, for a beauty brand, when a customer is eventually thinking about which eye makeup palette to buy, if they have been in your content marketing flow, they will recall the useful video you published detailing how to do basic eye makeup.
And that's content marketing in a nutshell.
Why is a content marketing tool essential?
A content marketing tool is essential because it helps answer your audience's questions. With a content marketing tool, you can connect with your customers, build trust with your audience, improve conversion rates, and generate leads.
In short, a content marketing tool can help your business with the following:
Educate your prospects and leads about the products/ services you offer
Speed up your content creation, optimization, and promotion by automating repetitive tasks and using intelligent algorithms to cut down unnecessary processes
Ensure a consistent brand voice by managing all content production in a centralized platform
Build relationships between your customers and your business that result in increased loyalty
Create a sense of community around your brand
Key questions to ask when choosing a content marketing tool
Once you have a clearer idea of what exactly you want from your content marketing tool, you'll probably come across several solutions that may seem to work for your organization.
Before you commit to a content marketing tool, it's worth asking yourself several important questions about how each solution will align with your business and marketing strategy.
What's your ongoing budget? You should consider not only the initial investment of the software but also the costs to implement and keep it running. Consider additional hardware needs, license fees, support, and training - all of these costs must be included when deciding on your investment and ROI.

How easy is it to use? A complicated system with advanced functionalities may seem appealing, but it'll be useless if your staff can't use it because the learning curve is so steep. So, think about who exactly will be using the tool, their existing knowledge and skills, as well as how much further training will be needed to integrate the platform fully into your daily workflow.

Can it integrate well with your existing tools and systems? Chances are you already have other software tools that you rely on for the day-to-day running of your business. While it may be acceptable for a new tool to replace some of these existing platforms, you also need to ensure that it'll work with your essential systems and marketing software, such as your CRM systems or email marketing platform.

How flexible is the tool? As your business grows, will it scale with you? If your content marketing needs change, can it adapt to suit?

Which support channels are available? Does the tool offer a 24/7 help desk if you run into any issues? What is the service level agreement, and how soon can you expect support tickets to be responded to?

What other users are already using the platform? Does the vendor have a good track record and good reviews?
You can see there's a lot to think about, and it's certainly not a decision that is made based on what your competitors are using or which tool simply has the most features. You need to consider carefully what goals you want to achieve, the specific features that are important to you, as well as how easily the tool can be implemented into your existing business workflow.
We've done the hard work for you. Below are the top 17+ content marketing tools for your reference.
17+ best content marketing tools
1. HubSpot
Since its inception in 2006, HubSpot has been dramatically growing. The company actually caught fire when the content marketing revolution started.
While Hubspot is widely used by content marketers of all skill and experience levels, we always suggest that beginners become familiar with its various tools. When you implement HubSpot early on, it can continue to assist well into the future.
In fact, Hubspot is not a single tool that focuses on any specific area of your content marketing strategy. Instead, it is described by the company as below:
"From attracting visitors to closing customers, HubSpot brings your entire marketing funnel together."
You can gain access to tools that assist with 10 distinct tasks, including:
Search engine optimization (SEO)
Blogging
Social media
Landing pages
Lead management
Marketing automation
Calls-to-action
Email
Analytics
For example, through its blogging tools, you learn how to create an SEO-friendly content strategy that converts.
Some users feel that HubSpot is too advanced for them due to its huge number of tools and features. However, don't let this stop you.
HubSpot is more advanced than other content marketing tactics tools, but this is a good thing. Once you've got a firm grasp on how to use it, you can grow alongside the software as your content marketing strategy advances.
Pricing plans:
Starter Plan: starts at $50/ month
Professional Plan: starts at $890/ month
Enterprise Plan: starts at $3,200/ month
2. WordPress
WordPress is one of the most widely used CMS (Content Management System) in the world. It is estimated that more than 500 sites are powered by WordPress each day (compared to 60-80/ day that are built on managed platforms such as Shopify and Squarespace). More than that, WordPress powers 14.7% of the top websites worldwide.
It is an easy-to-use platform for non-technical professionals and is developed to be flexible for individual needs. It powers both the backend of your website (where you log in to make changes), as well as the frontend (the public, visible part that people see when they visit).
If you can use software like Microsoft Word, you can build and manage content through WordPress. The platform offers exceptional SEO features and training that help you create SEO-friendly titles and meta descriptions, as well as permalink customization, XML sitemap generation, and many more. It also has a plugin structure that allows you to tailor your website to perfectly fit your needs.
You should know clearly that there are two versions of WordPress:
WordPress.org: This free and open-source software allows you to download and install on your own web server. It doesn't cost you anything by itself, but you need a hosting account (a web server) to use it, which often comes with a price tag.

WordPress.com: This version hosts your website for you. It is free to get started, and you don't need any external hosting or external domain name. All you need to do is access WordPress.com, create an account, and build your site or blog.
Read more: What is WordPress? A Comprehensive Guide for Beginners
3. Google's free tools
Google's free tools for content marketing make first-class resources available to everyone.
Many of Google's free tools land in the top 10 marketing tool lists. The most useful and impressive for content marketing include:
Related topics:
4. AVADA Email
Email marketing has continuously remained the top dog for content marketing.
Email should be a vital part of your online marketing strategy, and the perfect solution for this is AVADA Email.
With AVADA Email Marketing, you can quickly set up and manage all of your email campaigns, especially follow-up and abandoned cart emails.
In short, this awesome tool offers you the following features:
Beautifully-designed email templates. Stunning templates are premade for different brands. You can get started with your newsletter campaigns within minutes with a simple drag-and-drop editor.

Forms. AVADA Email Marketing provides Newsletter Popup/ Spin to Win to help you collect emails with ease. More importantly, Exit Intent Popups enable E-commerce store owners to deliver promo and useful content or updates to their visitors.

Marketing automation. The tool creates prebuilt automation email series to follow up with your audiences at any touchpoint. You can reach, engage, and convert them into your customers and raving fans. Besides, it can set up abandoned cart emails, welcome emails, order follow-up emails, cross-sell and upsell emails, and so on.

Segmentation. If you sell your products or service to people who truly want them, you will have a big chance to win! AVADA Email Marketing helps you send your messages to the right audience with its advanced segmentation features.

Advanced reports. It's simple to keep track of your email performance via comprehensive reports and view multiple KPIs, such as sent, clicked, opened, unsubscribed, revenue, and so on.
What's even more remarkable is it's free (up to 15,000 emails/ month and 1,000 contacts). Plus, the AVADA support team is so friendly and professional that you'll find it worth every penny!
TRY AVADA EMAIL MARKETING FOR FREE
5. Yoast
Yoast is one of the favorite tools for writing SEO-focused content.
The tool is a sort of "all-in-one" WordPress plugin for SEO that helps do pretty much everything, including optimizing content for a keyword, previewing and editing URL slugs and meta-descriptions, simplifying technical SEO tasks, and suggesting relevant internal links.
Yoast has more than 90,000 downloads with 4.9 out of 5 stars in the WordPress marketplace. The tool is updated to reflect Google's algorithm every two weeks, so you can always keep up-to-date on your SEO.
Pricing plan: The Yoast plugin for WordPress is free, but there is an option to upgrade to its premium plan for $89 a year for more content insights, internal linking suggestions, redirect management, and 24/7 support.
6. Ahrefs
The Ahrefs homepage explains everything about itself:
"With Ahrefs, you don't have to be an SEO pro to rank higher and get more traffic."
Ahrefs lets you keep an eye on your competitors while tracking your own progress. More than just a tool, Ahrefs offers you seven distinct tools when you sign up for its service, including:
Site Explorer
Content Explorer
Positions Explorer
Position Tracker
Crawl Report
Ahrefs Alert
For example, with the Content Explorer tool, you can quickly discover the type of blog posts working within your niche. Or, with the Position Tracker tool, you can receive accurate and up-to-date ranking data. This includes the ability to track keywords by country and language while also seeing how well you perform on mobile devices.
It is perfect for researching before you write a piece of content. You will know all the information you need with Ahrefs because the tool crawls 5 billion web pages every day.
Pricing plans:
Lite Plan: $99/ month
Standard Plan: $179/ month
Advanced Plan: $399/ month
Agency Plan: $999/ month
7. Grammarly
For anyone who doesn't live and breathe spelling and grammar, Grammarly can help.
No matter how hard you market your content, users will not trust you (or engage with your content) if it has spelling and grammar mistakes. Meanwhile, normal spell checkers can't always analyze writing for grammar mistakes or take your context into account.
That's why you need Grammarly.
Whether you are a writer by profession or an avid social media user, this tool can save you from the majority of embarrassing spelling and grammar mistakes. It looks out for readability, effectiveness, and mistakes.
You won't be able to catch every error, but Grammarly is fantastic for proofreading your content before you publish it. It catches grammar mistakes such as word usage, squinting modifiers, overused words, and more.
You can install this tool for Chrome to edit your content from whatever window or tab you are in without having to exit and go to the Grammarly site to copy and paste it.
Pricing plans:
Free Plan
Premium Plan: starts at $11.66/ month
Business Plan: starts at $12.50/ member/ month
8. Hemingway Editor
Ernest Hemingway, admired for his succinct writing style, is the namesake for this handy editing app. Want to make your content easier to read? Paste your content into this free app, and it will assess your writing and identify opportunities to make it simpler.
Hemingway Editor highlights lengthy, complicated, and hard-to-read sentences, then asks you to shorten them. It also provides suggestions to replace difficult words and phrases with simpler ones and omit unnecessary adverbs.
You can edit your writing for improved readability as well as enhance your writing style over time. This can help you write stellar pieces of content for your website and social media channels as well.
9. Buzzsumo
Buzzsumo is an excellent multi-purpose content marketing research tool.
There are two main things that this tool can do for you, as outlined on its homepage:
Analyze what content works best for any topic or competitor
Find key influencers to promote your content.
With all information provided, you can see what content works best for targeted keywords to successfully create content in the future. By taking this approach, you always have a clear idea of what to do to compete with the top players.
The backlinks tool shows you which websites link to the top content for a given keyword. Once you generate your post, you can reach out to these websites in the hope of receiving feedback and a link of your own.
Best of all, this tool is extremely simple to use. It only takes a couple of minutes to complete a search and better understand what it'll take to compete with the top social media and search engine performers in your niche.
Pricing plans:
Pro Plan: $99/ month
Plus Plan: $179/ month
Large Plan: $299/ month
Enterprise Plan: $499+/ month
10. Evernote
Do you want a better way to stay organized or brainstorm for future content?
Do you want a place to put your ideas, where your team can access your thoughts and collaborate?
Evernote was designed to fulfill these needs. From to-do lists and research notes to writing entire chunks of articles, it is proven helpful at every step of the writing and editing process.
Moreover, its desktop, mobile, and web apps sync automatically as long as you have an internet connection. If you work offline, it will sync the next time you have the internet). Plus - and this is critical for content creators like us - it is continuously saving and syncing your work automatically, making it a safe place to write and store ideas.
In short, Evernote is a decent choice to keep a running list of ideas, take notes, store inspiring articles or ebooks, or plan your editorial and social media publishing calendars.
Pricing plans:
Free Plan
Premium Plan: $7.99/ month
Business Plan: $14.99/ month
11. Trello
Many companies approach content marketing with an entire team dedicated to the subject. That's where Trello comes in handy!
Trello takes collaboration to the next level with its boards, lists, and cards. There are a lot of collaboration tools out there, but Trello is one of the top ones.
This is an outstanding organization and productivity resource to schedule content writing, sharing, and posting. You can leave notes for other team members and share content with them all in one place, so there's no question about your content marketing game plan.
The tool operates by breaking down a project into different steps or cards, and moving each of those steps from ideation all the way to completion. It's the easy drag-and-drop functionality that makes it simple for users.
Pricing plans:
Free Plan
Business Class Plan: $12.50/ user/ month
Enterprise Plan: starts at $17.50/ user/ month
12. Airstory
If you'd like to step up your writing and collaboration game, Airstory is a more robust platform for writers. If you find yourself switching too often between Google Docs, Google Drive, Evernote, and you always seem to have a hundred tabs open for research, it might be time to look into Airstory.
The tool helps you save quotes, images, as well as multimedia and drag and drop it into any app where you do writing. As such, it is an incredible tool for collaboration, but also for writers who're working on longer-form content (e.g., books or ebooks).
Pricing plans:
Pro Writer: $25/ month
Heavy Duty Writer: $125/ month
13. Hootsuite
Coming up with content and sharing it across a variety of social channels is necessary for your business. However, it also takes a lot of time.
That's why millions of people are using Hootsuite to manage their social media posts ahead of time, and based on their peak engagement hours.
With Hootsuite, you can schedule your best content at the best times without having to share it manually. Plus, you can connect Hootsuite to more than 35 social media platforms.
The tool lets you draft and schedule posts, check your social media calendar, and view your newest posts all from your dashboard, so that you will never miss a beat when sharing content online.
Pricing plans:
Professional Plan: $19/ month (billed annually)
Team Plan: $99/ month (billed annually)
Business Plan: $599/ month (billed annually)
Enterprise Plan: custom pricing
14. Hotjar
HotJar is one of the most common user experience analytics tools. It's got some useful qualitative tools, such as surveys, on-site polls, and session replays.
While Google Analytics can help you uncover the "what" and "where" of user behavior, this tool can help you dig deeper into the "why." Additionally, it also offers some quantitative tools such as heat maps. These let you get a good visual picture of where your visitors are clicking and scrolling.
Pricing plans:
Personal Plan: starts at $0/ month
Business Plan: starts at $99/ month
Agency Plan: custom pricing
15. Loom
Loom is a great tool for those into content management and marketing, because videos can be easily created and embedded for effortless sharing. If communicating through images and videos is what you specialize in, Loom can sharpen your skills.
It's a simple platform, but one with powerful use cases, even beyond content marketing. What it does is let you create, edit, and share videos. It's also great to communicate quick questions or explain concepts to other team members without requiring a full and synchronous meeting.
Pricing plans:
Free Plan
Business Plan: $10/ month
Enterprise Plan: custom pricing
16. Canva
We are not all born to be graphic designers, but anyone can make a decent graphic with this tool.
Canva comes with a comprehensive collection of prebuilt templates and layouts, so it takes no time at all to create something your readers will love. You just need to choose layouts that are designed for the platforms you'd like to post them on.
For instance, the template for a social media banner is sized to be a banner. Or, the template for an Instagram post is specially sized for Instagram.
Most noticeably, Canva has so many assets and graphics available for free that you won't need to pay a cent if you don't want to. If you desire more "premium" assets, you'll be charged $1 for each. However, there's plenty of value for free.
Pricing plans:
Free Plan
Pro Plan: starts at $12.95/ month
Enterprise Plan: starts at $30/ month
17. Vidyard
Last but not least, Vidyard is a fantastic video marketing platform helping you host, share, and promote video content on your website.
The tool has a sales solution as well to help you close more deals. Outstandingly, Vidyard's video analytics are powerful, as you can run A/B testing and personalize videos. Plus, it lets you gate videos at a specific time length to help capture leads.
Pricing plans:
Free Plan
Pro Plan: $15/ month
Teams Plan: $300/ month
Business Plan: $1250/ month
18. Content at Scale
How long does it take you to get from a keyword to an original, research-backed, 2,500-word article? With Content at Scale, it takes five minutes.
Content at Scale is a powerful AI writer that combines three different AI engines and a semantic analysis algorithm. Provide the AI with a keyword, a YouTube video, a podcast episode, or a URL, and it will crawl Google to research the top-ranking pages and put together a well-written, SEO-friendly, long-form piece.
The platform has useful built-in tools for the content marketer. It has a keyword research tool with options for keyword clustering, an NLP optimization tool that analyzes keyword salience, and an accurate AI content detector. Content at Scale is not an AI writing assistant, it's a human-level SEO content machine.
Pricing plans:
7-day trial (2 posts): $39.99
Solo Plan (8 posts): $250/month
Starter Plan (20 posts): $500/month
Scaling Plan (50 posts): $1000/month
Agency Plan (100 posts): $1500/month
19. Markup Hero
Markup Hero, a powerful screenshot and annotation tool, includes a user-friendly Chrome extension. Capture ideas effortlessly by snapping screenshots, uploading images or PDFs, and adding annotations with arrows, boxes, text, highlights, callouts, and more. Boost your productivity in digital marketing with Markup Hero's lightning-fast performance on Mac, Windows, Linux, Chromebook, and desktop or mobile web.
Markup Hero is a versatile digital marketing tool that seamlessly integrates with popular productivity apps like Slack and Google Drive. With editable markups, comprehensive history and tags, and various annotation tools, it's easy to enhance your productivity. Discover how Markup Hero can boost your efficiency with a 10x productivity boost.
Pricing plans:
Sidekick Plan: Always Free
Superhero Plan: $4/month
The Bottom Line
The 17+ best tools listed above can help you create, but it's ultimately up to you to control your content's quality. You still have to know your customers well, understand their pain points, and create content that helps them address those challenges.
So, what other content marketing tools do you use to create content more efficiently? Contact us so we can extend this list right here!
Haley is a content creator at Mageplaza. When not working, she spends time on travel adventures, books, and food tasting. As growing up, she wants to read, learn, and experience more things to adapt herself to this ever-changing world.
Website Support
& Maintenance Services
Make sure your store is not only in good shape but also thriving with a professional team yet at an affordable price.
Get Started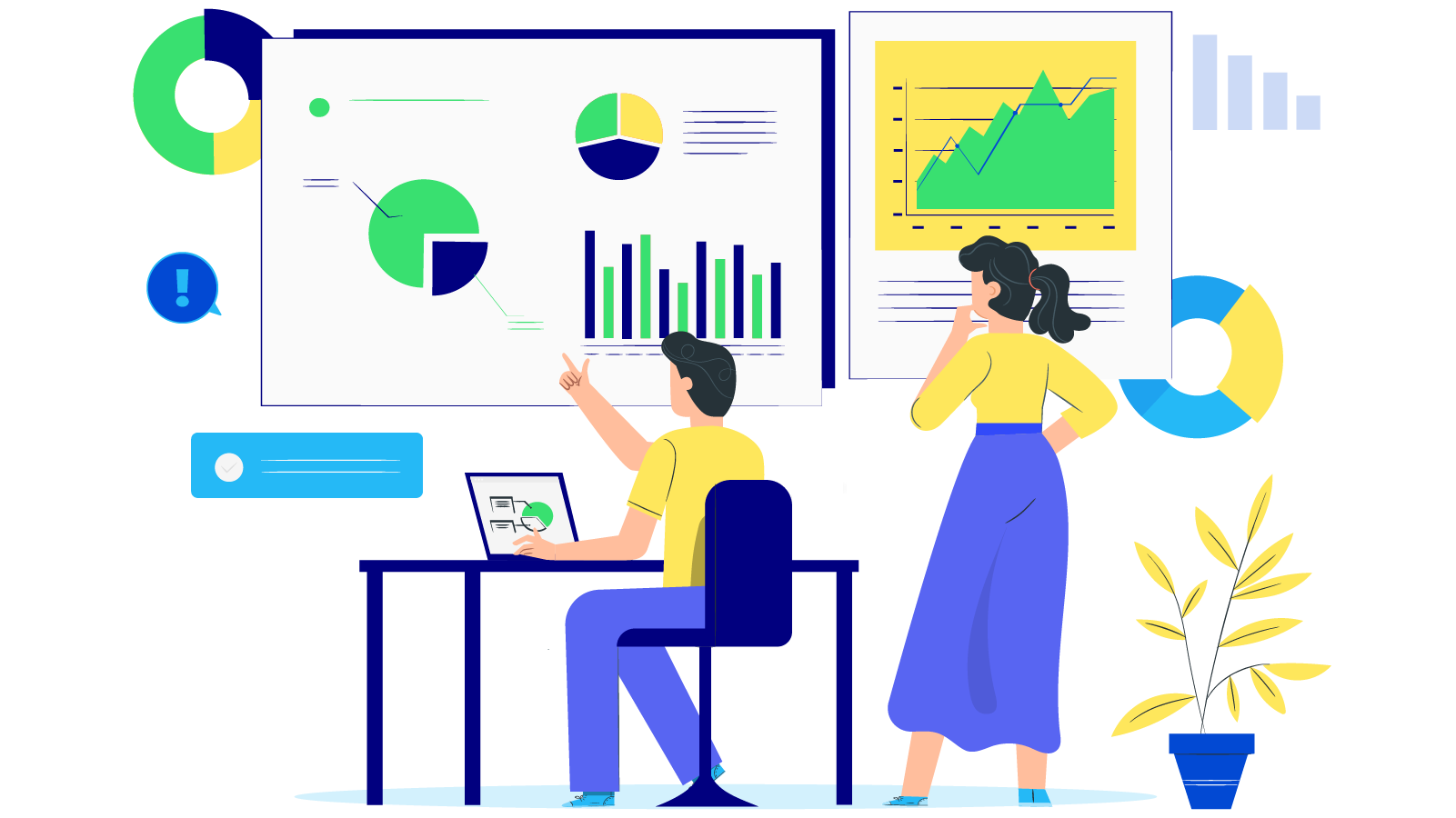 New Posts



Subscribe
Stay in the know
Get special offers on the latest news from Mageplaza.
Earn $10 in reward now!