How to build B2B Marketing for Startups - Step by step
The Most Popular Extension Builder for

Magento 2
With a big catalog of 224+ extensions for your online store
It is the age for B2B businesses to grow bigger and better with the help of ecommerce sites. For B2B startups, there is so much on the plate for them to handle. Therefore, there is only one thing I believe is a must-have, which is a proper marketing strategy framework.
A framework will be a helpful map to guide you to control payment and gain positive results for better productivity. This blog will help you to form your own B2B framework which redirects your business to profit segments, your ideal customer profile and concentrate on a suitable market to attract more leads.
Shall we start?
B2B Solution Infosheet for Magento 2
An all-in-one solution to increase conversion rate and boost sales for B2B business
Download PDF
Table of Contents
What is B2B marketing
B2B marketing which can be called as business marketing is created to fulfill the needs of other businesses. The demand for these firms is normally driven by their productions for their domestic consumption. The main aim when doing business marketing is to generate high-quality leads. It is a challenging task in which you have elevated less attractive products to offer and few resources.
Importance of B2B marketing for startups
Before getting into the main point of this blog post, it is crucial for you to take a step back and view the general trend and challenges of the current B2B marketing trend. Unlike retail marketing, wholesale marketing serves a small group of clients, executives who are negotiating experts. Therefore, B2B firms often faced many issues different from the retail industry.
A statistical report made by Hubspot has highlighted the difficulties of the businesses in 2019 with a detailed chart below. The hardest challenge for B2B companies is generating leads and traffic and provide ROI of marketing activities.
By noticing the issues listed in this report, startups can plan a unique strategy for specific phases to improve their system from the first start. Thus, the new firms with excellent customer experience will have better advantages to increase the satisfaction of B2B clients in the purchasing process than other seasoned competitors.
How to do B2B marketing for startups
Before going out to a battlefield, it is essential for you to prepare a strategy. Without a carefully calculated plan, a business will lose their market share into the hands of other competitors on the market. Therefore, a backbone for a B2B strategy should be created so you can market your business better.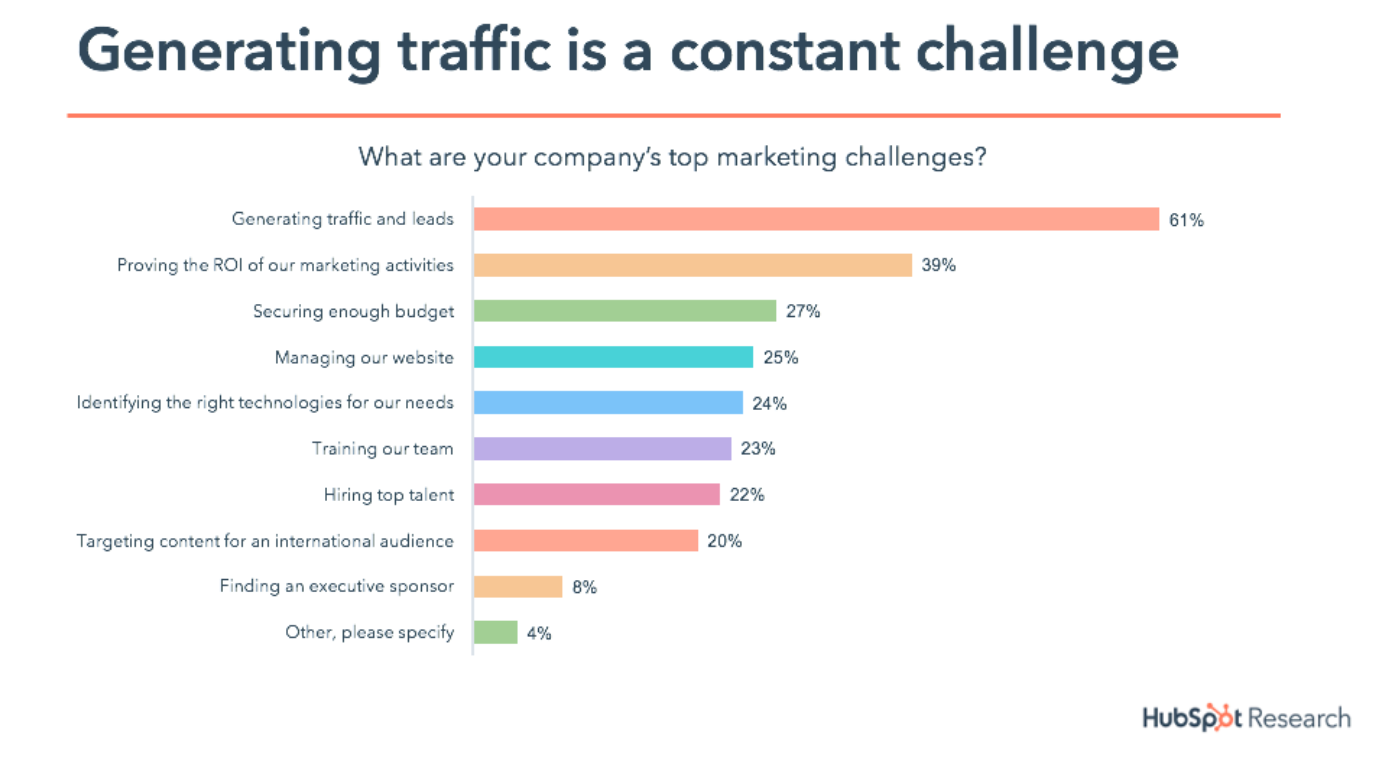 To begin with, you need to structure the marketing plan which normally consists of 5 main criteria:
Visualize what you want to achieve (penetrate the online market, increase sales by 40%, etc.)
Set milestone for smaller phrases in the process
Focus on a small market segment
Prioritize a marketing tool for the strategy
Estimate resources (team, budget, etc. )
Also, your strategy needs to include:
Deadline
Budget
Execution and evaluation
DRI (Directly Responsible Individual)
Outcome expected
Step 1: Conduct research
To add flesh to your framework, business needs to listing all the required fields to create a B2B marketing strategy, it is time to customize the backbone to make it feasible to integrate into your business. To do so, an in depth research needs to be carried out to collect:
Target customers data and find a market segment
Business needs to define who the buyers or the deciders to purchase your product in the client firms. If you are wondering, how can you do it? I can give you some suggestions! Due to the ever-changing internet industry, tracking customer's behavior never this easy. The system will record every touch, every click, and movement with ease. Even better, spending time on site will also be saved in detail without having any issue. This valuable information will be helpful when you research and analyze it in detail. You can gather the information with the help of supportive tools that can be used on sites or from many other platforms. Here is some platform you can gather analyzed information with ease:
CRM, in brief for Customer Relationship Management, is a system that provides an optimal method to manage general relationships for sales, recruiting, and other departments to drive success for a business. The system works to provide a central system to manage customer information, forecast sales opportunities, records of service issues, organized marketing campaigns. To simply put, CRM gives every worker at your firm accessibility to valuable data of the customer interaction.
For the B2B business who uses the Magento site, you should not miss out on a handy Zoho CRM extension provided by Mageplaza. It can help you to sync Magento data, including Customers, Subscribers, Sales, Invoice. The corporation can maintain prospect relationships and better organize the business.
CRM specialized is a supportive system that helps you to track revenue, organize business sales and churn rate, etc. Firms need to evaluate the needs of prospects so they can think how to specialized the requirements. You can pick some special functions that suit your business needs. For niche businesses like B2B, you can carry research on your group of clients.
LinkedIn is another useful platform for businesses to advertise. Although, topics regarding B2B never go viral on social media. However, it is an ideal channel for firms to take part in the marketing plan. Specifically, LinkedIn is one of the perfect social platforms for B2B businesses to generate more leads and traffic.\
Based on the research of LinkedIn, this social site have been calculated to generate approximately 64% of visits from social media channel to firm websites. Also, 93% of B2B marketers claim that LinkedIn is the best place to win leads.
Learn more: 5 successful LinkedIn marketing strategies
Create an ICP for your market segment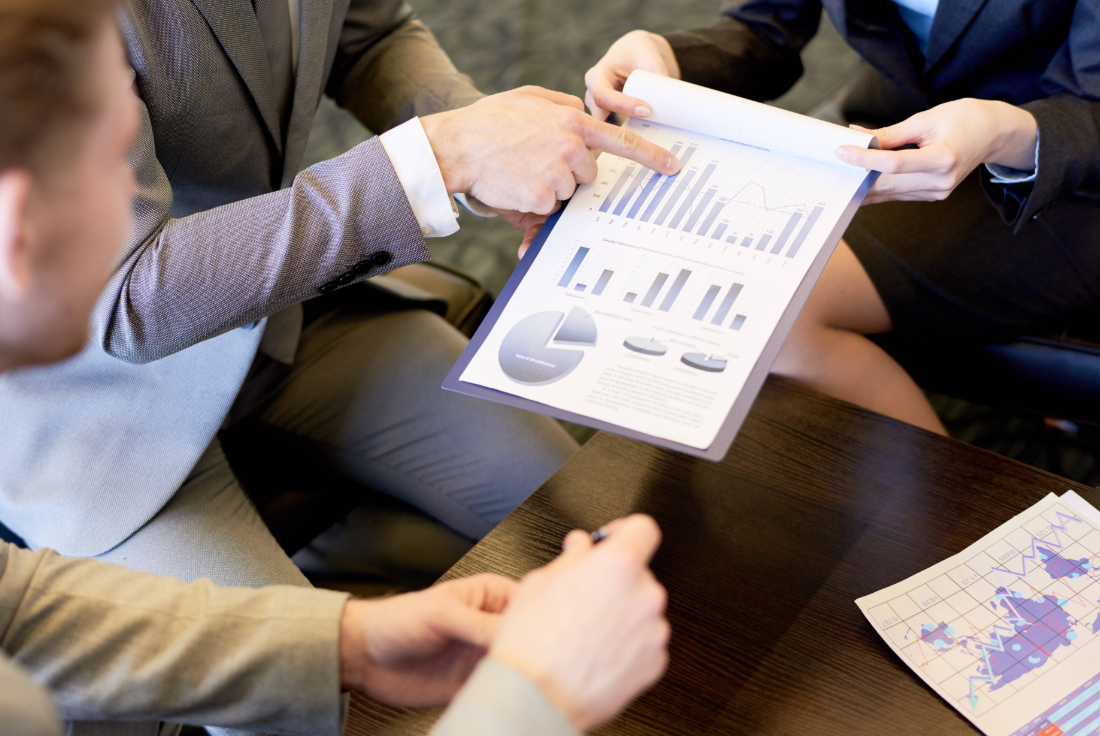 ICP, which stands for Ideal Customer Profile, helps to find high-quality lead which will become a key customer in the future. And, it is different from Simple Customer Profile. It is a common misunderstanding which sometimes makes the firm only to use all the data they have to create an average persona. Therefore, firms might end up striving to attract everyone who possibly buys their products.
When the firm applying an ICP, you can get many benefits such as:
Personalizing marketing material such as sales, pages, business proposals, ads, lead, nurturing email
Find suitable channels to marketing lead generation, rather than select what suitable based on your instinct.
Evaluate marketing campaign efficiency with suitable marketing criteria
If you haven't visualized how you can create an ICP, this will be a helpful guide to understand how the process to develop an ICP:
Select one market segment
Choose random ten customers from the group
Add in the profile template of the ideal customers
Research data about the selected client on social media
Proceed the customer survey
Conduct the final profile for ideal customers from your collected data
The basic and also the easiest is collecting necessary customer information which contains sex, age, location, industry, job role. The researcher can obtain general profile information via LinkedIn.
Also, the question should also be prepared throughout for best results:
Why you purchase our product instead of other competitors?
What your current challenges?
Which pain point that our product has solved for you?
If your problem could not be solved then what can happen?
From where do you learn about our products?
What is your favorite function when you using our products?
Do you satisfy with our product (quality, service, support, results, etc)? If not, which areas should be improved?
Do you have any features you want to consist of our product?
Will you recommend our company to your familiars?
Which social media do you prefer for frequent interact?
Do you follow any blogs, websites, influencers in our industry?
Who is the most influential stakeholder in your corporation?
Also, additional data will be collected with insight data, including:
Collect websites where customers are sharing contents and profiles - The information gathered will help you to further proceed the guest posting and collaboration.
Which influencers they currently engage with? - This will be the perfect information so that businesses can decide which influencer they should build relationships with.
Which communities do your prospects contribute? - These communities will orient you to utilize these for co-marketing, contribution, and content distribution.
Due to the technical development, collecting customer information for the B2B eCommerce business never become this easy. As a result, the Customer Attributes extension developed by Mageplaza will add extra attribute fields to collect relevant information via the registration process or account page.
Customer Attributes Extension for Magento 2
A clear insight into shopping and behavior of customers with more attributes
Learn more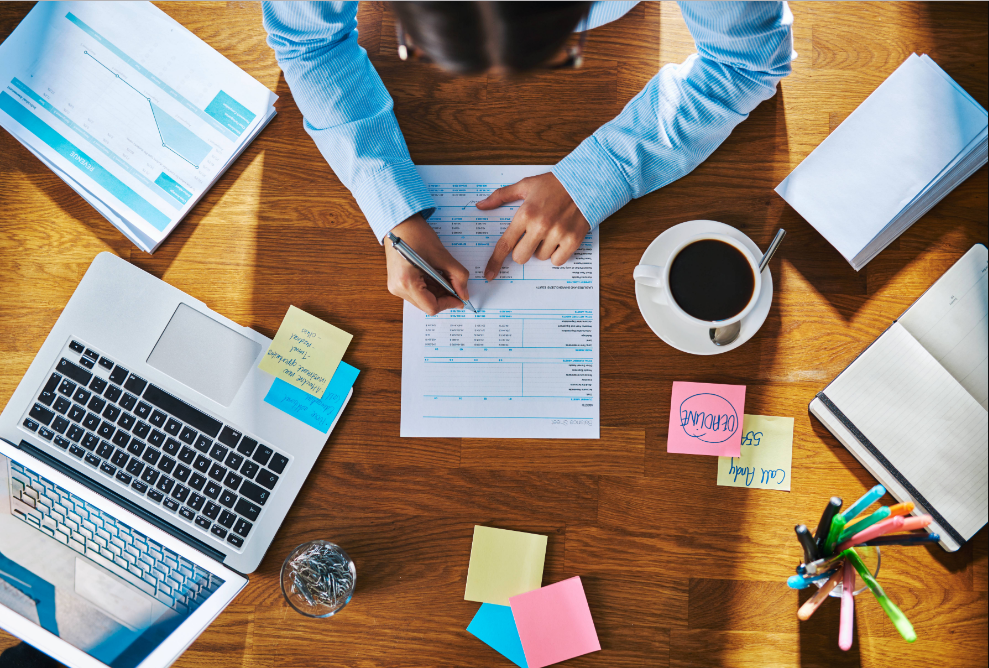 Also, you can collect the information in the checkout process with the Order Attributes extension. The core function of the module to place extra attributes in any position to gain data about the orders as well as collecting valuable customer information for later use.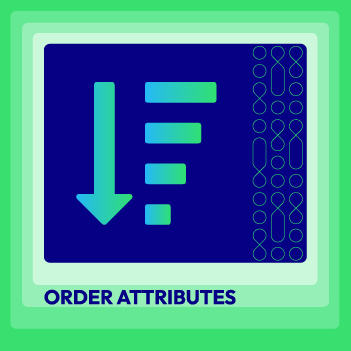 Order Attributes for Magento 2
Collect more beneficial data by creating custom order attributes
Check it out!
Analyze your competitors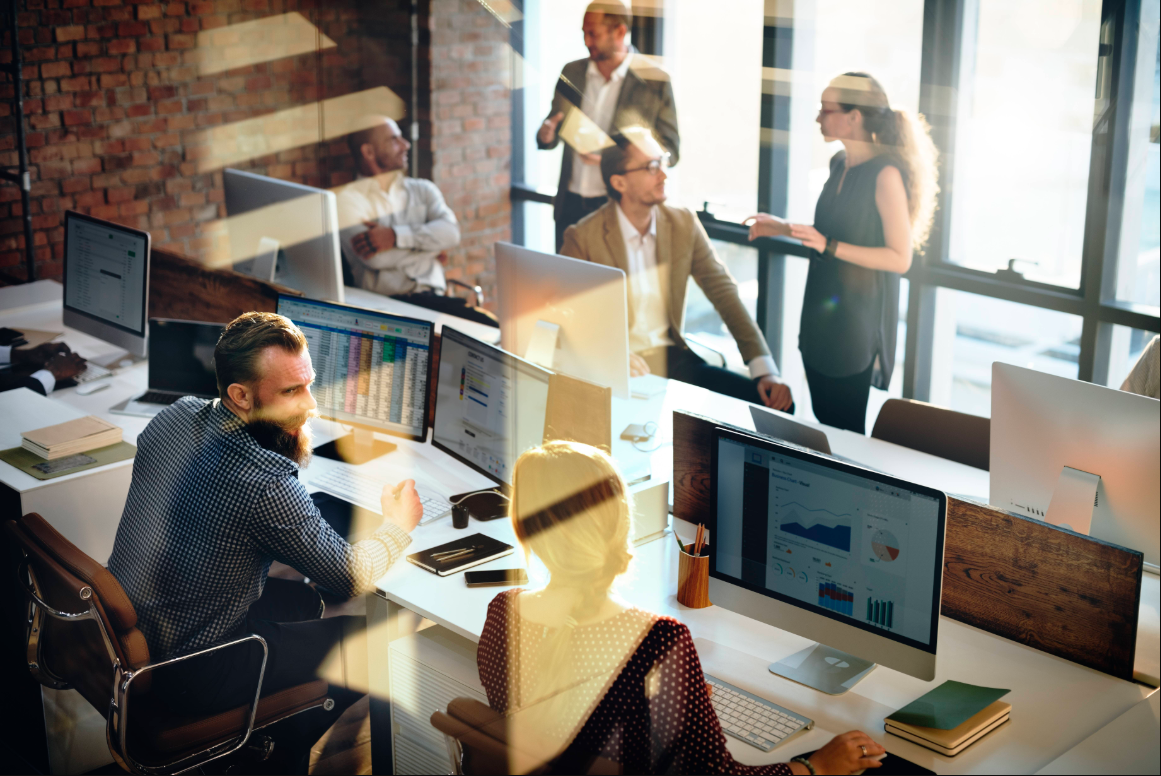 Research about competitors should always be regularly made to take a closer watch on their marketing strategies. As a variety of tools, channels, growth hacks existed for marketing such as SEO, Facebook advertisement, etc. Therefore, observing how competitors' previous marketing program is a smart way to save the expense for experimentation. Usually, you need to figure out the practical method or ineffective method to market. But, you can find better ways based on the external environment. You can find out which marketing channel you should concentrate on by:
Ask your core customers
Observe your rival businesses
While researching online, you can find valuable information via online tools, including SimilarWeb, BussSumo, Ahrefs to learn where the traffic of your competitors. It will help you analyze to find out which channel is suitable for your own business.
Also, owners should draw your effort to learn further about the sales process, strength, weakness, USP (unique selling proposition), etc.
Step 2: Form your own USP
USP (unique selling point) is a standout feature when comparing you with other competitors, how you help your prospects. You can create the USP via five steps::
Contact with your core customers and survey about the features or special point that makes them decide to purchase your products.
Prepare a list of your top feature and then rank them based on customer preference.
Choose the top 3 features to compare with your top three rival firms.
List the features which are being evaluated higher than your competitor.
USP will be formulated with the above information collected from the above by focusing on factors like impact, feature, needs, target audience, etc.
Subsequently, B2B marketers need to condense it into a summary. You have to list the important feature being highly evaluated by your core client. You can follow these four suggestions below:
Result + important feature + guarantee
Need + important feature
Result + target audience + guarantee
Unique feature
Step 3: Set goal
Yogi Berra said that: "If you don't know where you are going, you will end up someplace else". Set goals with realistic number will push your business more focus, spend marketing investment effectively, and utilize opportunities.
Vith the key data you collect from the previous phrase, your business core value to conduct the targets. A must-have target for your firm is revenue goals which requires estimation in details. In addition, the goal you create must be feasible. Therefore, it should be able to be divided into smaller phrases which attach to each key elements of the strategy.
Step 4: Estimate your budget
According to the Content Marketing Institute in 2019, the spending for B2B content marketing is forecasted to grow. In the bar chart below, you can see that approximately 50% of marketers want to increase in the year 2019.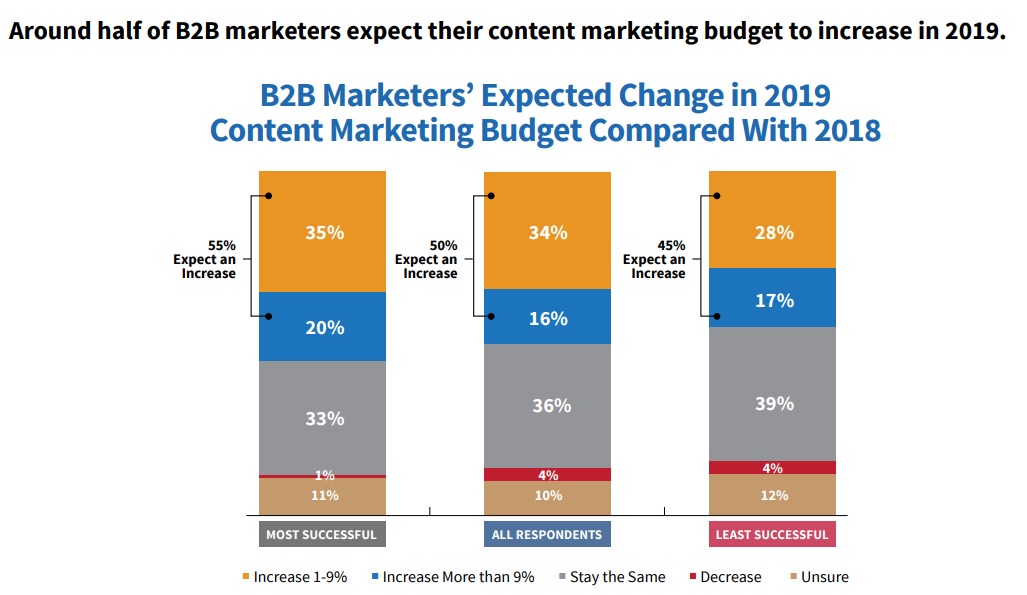 And, the extra investment in the marketing department belongs to major inbound marketing. The majority of marketers prioritize to develop more money in content creation, audio, and visual content.
Coming back to the main point, the distribution in the marketing budget is vitally important, especially for new B2B startups. When your budget is low, you need to utilize it correctly based on the previous research on customers and competitors. According to Alex, startups with below five years of age should spend 12-20% of revenue to invest more in marketing revenue.
With a tight budget, you need to list all the expenses for the business that you must spend rather than the amount of money you want to pay. I have some suggestions for you to list out your expenses:
Annual fixed cost for marketing
Branding
Paid advertisement
Public relations
Websites design
Managing websites
SEO
Content writing
Event
The expense should be created so that the business can estimate the remaining capital to invest in other items.
Also, based on the current trend right now, I would recommend you to focus the budget on some specific areas. The first thing you want to focus right now is digital marketing. The Forrester research has given valuable results to show that nearly half of the B2B marketing budget was poured into online marketing. This proportion is estimated to increase from 42% to 45% in 2020. And the increased budget will be used for producing video and increase interaction on social media.
Secondly, demand generation helps to increase awareness and interest in your brand solution. The solution is going to increase funding for demand generation in 2020 and 2021.
Also, the store should spend some budget to evaluate the marketing program. You need to know how much impact does the marketing program affects the market — the online analytics which calculates click-through rates, conversion rates, awareness, etc. From the analytics, you will have professional insights to design a better marketing campaign.
How to increase the chance of success marketing plan
To increase the success chance, you need to include the focus zones and add detail activities with tight deadlines into each zone to turn your goal into reality.
If you still wonder what focus zone is, then I can give you some examples: Lead generation: with this type of focus group, you will organize different marketing activities for the different segment based on the journey stages:
Lead nurturing: activities to increase the chance of a closed deal.
Trade Marketing: activities focus on stimulating sales with familiar customers
PR: Tactics to increase mentioning by the influencers and the press
Product: tactics to add in the current product analysis
Partnership: Tactics to create partnerships
Examples of businesses marketing strategies
There are many businesses that apply Inbound marketing directly at the beginning stages and Graphcore is one of them. The firm, which was founded in 2016, is one of the successful startups by applying content marketing effectively. They are the semiconductor business that plans to rethink the way AI works on a subtracted level. As a green entrepreneur, they have to compete with Thinci which has an advanced 5 years of experience.
As a result, they have positioned themselves to become a serious competitor by creating a series of blog posts that focused on AI and machine intelligence. Despite the unsteady schedule for blog posting, the writer of their content are the members of the highest level in the Graphcore team and seasoned experts. That is the reason why the knowledge provided for the readers is valuable.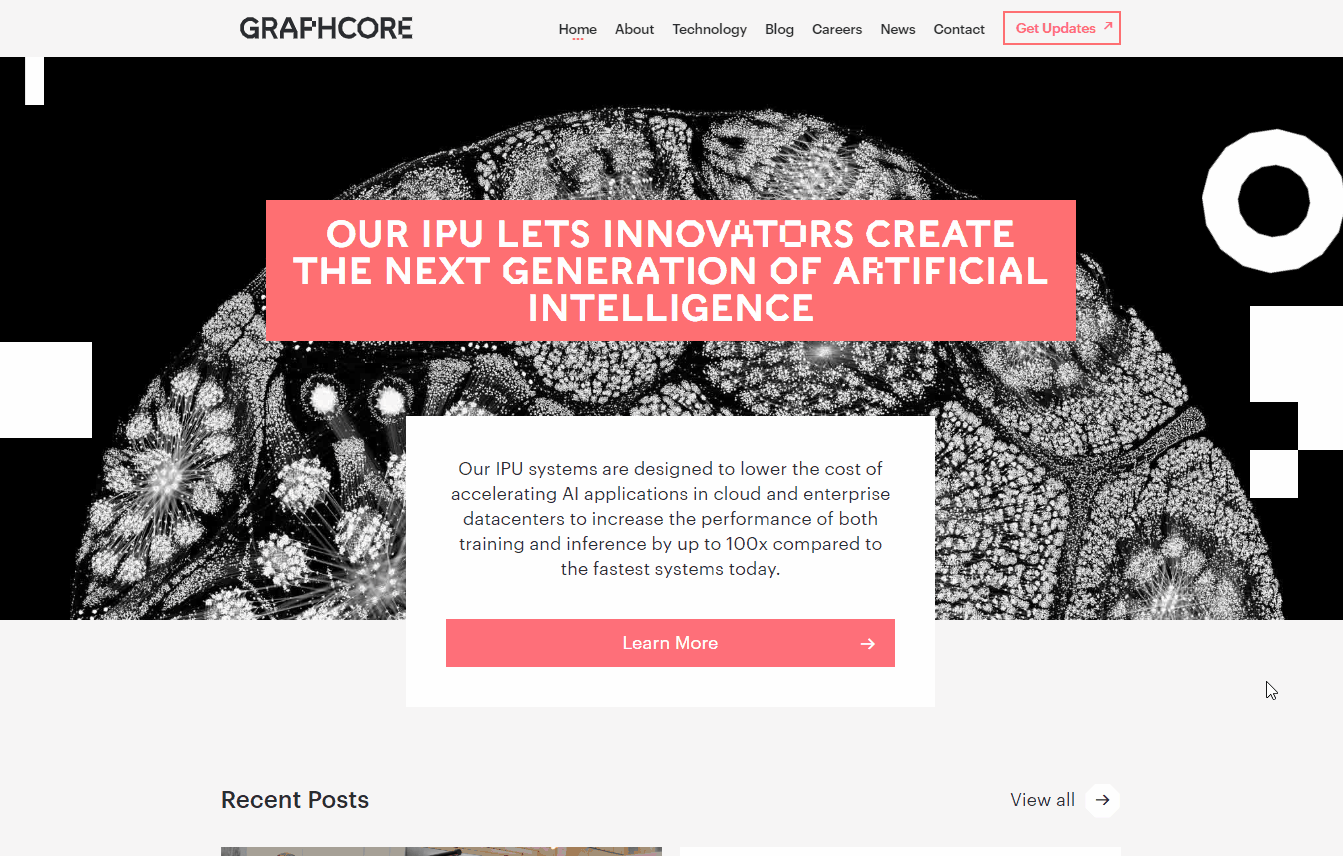 Besides, their site interface design is simple and clean which will help customers focus on the information of the site rather than distracted by graphic effects.
Summary
So what's left is your determination to make your marketing plan and make it become a reality!
For B2B startup firms, marketing is essential when you have no close relationship with specific industries. Marketing will be open the door to connect you with new working relationships with potential prospects for your firm.
As a result, you need to create a suitable plan for your marketing activities, as it will be a great guide to keep you on the right track. Moreover, the estimated marketing budget and resources will be easily compared with the actual investment to make a precise marketing plan with tight control over your budget.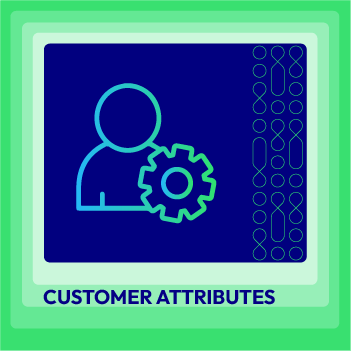 Customer Attributes for Magento 2
Enrich client data sources for better customer understanding and segmentation
Learn more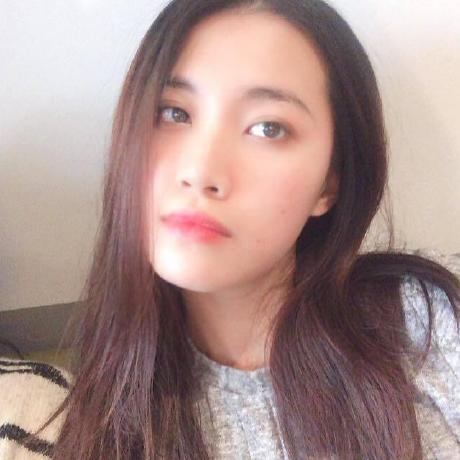 Jennie is a content expert at Mageplaza where she writes about all the things regarding e-Commerce: marketing, design, entrepreneurs, development, strategy, new trends and technologies. When not working, she fonds of discovering new locations to see new things or just simply indulging her mind with influential books.
Website Support
& Maintenance Services
Make sure your store is not only in good shape but also thriving with a professional team yet at an affordable price.
Get Started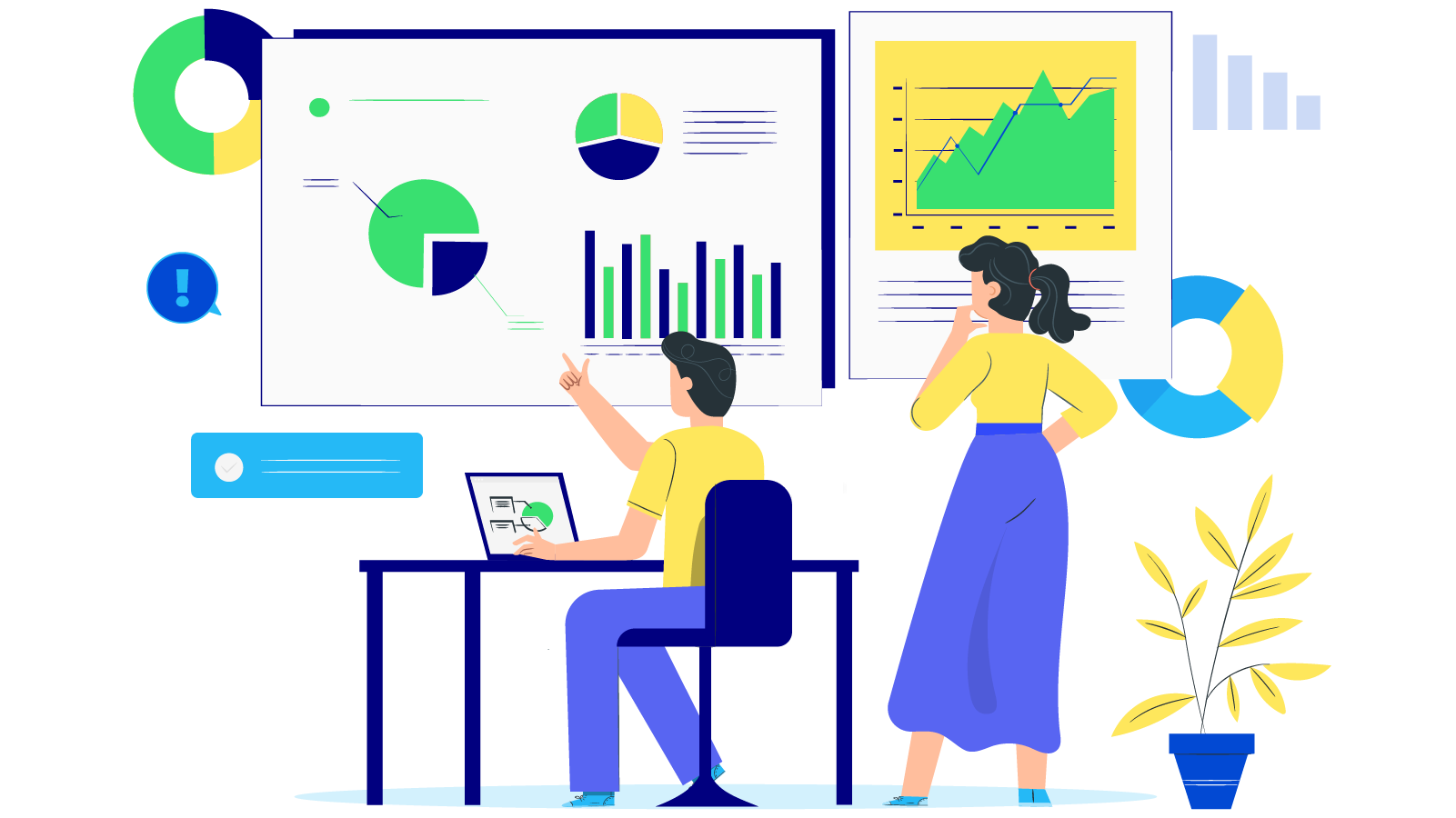 New Posts



Subscribe
Stay in the know
Get special offers on the latest news from Mageplaza.
Earn $10 in reward now!