17 Best Online Business Ideas in 2023
The Most Popular Extension Builder for

Magento 2
With a big catalog of 224+ extensions for your online store
For a lot of would-be entrepreneurs, starting an online business is a dream that ensures financial security and independence.
COVID-19 has a drastic impact on the e-commerce industry, with online expenses in May of 2020 growing by 77% year-over-year, hitting $82.5 billion. Moreover, at the moment, there is no sign that the pandemic will come to an end. Therefore, it might be the perfect time to make your dream of an online business come true.
Speaking of working from home, you can define your own hours, be your own boss, and get home office tax deductions. So if you're quietly considering the idea of starting something of your own, here's a collection of the most widely-used business ideas for those who're ready to take the plunge.
Table of contents
17 Best Online Business Ideas Worth Your Try
1. Blogging
One of the most incredible business ideas for beginners is to open a blog. It's fun, creative, and information, bringing important values to Internet users and earning you plenty of cash.
Financial Samurai reveals that bloggers can gain from $10 to $100 per month if they have 1,000 visits on a monthly basis. So how do you begin making blog money?
First and foremost, you need to pick a topic that engages a wide range of users. Whether your blog talks about Vietnam War photography or the psychology behind dreams, you can earn money from your site, provided that your blog is getting the Internet traffic.
The next thing you need to prepare is to choose a blogging platform. While WordPress is often a highly-recommended option, there are a large variety of blogging platforms out there that you may love.
Then, you need to determine how you will monetize your blog - this can be done via avenues like offering advertising space or affiliate marketing. Besides, if you desire to earn serious cash, you should consider your content pipeline carefully - that means you should create at least three excellent and quality articles per week.
Blogging is a great online business opportunity for anyone, regardless of their current circumstances. Whether a pregnant woman or a college student, you can leverage your knowledge and passions to generate passive income by sharing your insights on various subjects.
The key to running a successful blog is to concentrate on constructing an engaged, loyal audience. When you begin with an audience-centric approach, you'll build a community that trusts you. When you earn trust is when you can drive revenue.
2. Run an online course
Hosting an online course is a low-investment business idea for creating passive income. All you need to do is to produce a video walkthrough illustrating a subject you're good at and then upload it to your personal website.
Even though it requires some effort upfront, if you succeed in producing a trending, high-value video tutorial series, you would earn money on an ongoing basis because people keep participating in your course.
To begin generating your very first online course, brainstorm a topic that you're familiar with to guide someone on how to do it from scratch. This can literally be any topic, such as social media marketing, website design, music production, Facebook ad campaigns, etc.
3. Open a Dropshipping store
Operating an e-commerce store can be a huge venture and require a large amount of upfront investment. You will need to design a website, generate product listings, buy, store and deliver products.
Meanwhile, dropshipping is absolutely different. With start a dropshipping store, you can sell products without worrying about storing or shipping products to customers. When a shopper purchases an item from your store, you make an order with a third-party manufacturer or wholesaler who will be in charge of delivering the item to the customers. That's how dropshipping saves you time, money, and resources.
Moreover, it is not so difficult for you to create a website or product gallery. You can easily construct an online store on Magento, WooCommerce or Shopify. You can certainly have your own dropshipping store with tons of items in several days.
4. Sign Up for Affiliate Marketing
With this sort of marketing, you can be rolling in money by marketing someone's product on your website. It's earning commission - the affIliate gets monetary rewards from a brand for each visitor you direct to another website. A successful affiliate program is a win-win. You get paid while the brand increases its revenue.
Firstly, you need to reach out to businesses to build a partnership, or you can leverage Amazon's Associate Program, where you'll look for tons of products. In addition to creating your own site, you also need to consider enhancing your search engine optimization so that your site has a higher ranking position on the search results page.
By promoting products and leading visitors to another business' site, you could receive up to 50% commission, depending on the products you're marketing. With Amazon's affiliate plan, you can achieve up to 10% of the price of the item you sell.
It's worth noting that you should not oversaturate your audience with advertisements. Otherwise, you might be coming across as inauthentic or spammy.
5. Be a social media consultant
Larger businesses can look for an agency or full-time staff members to maintain their social media accounts, but small businesses often have to manage their social media marketing. Business owners are often too occupied with many responsibilities, overwhelmed or undereducated about the significance of a social media presence to invest time in growing and executing an effective social media strategy.
As a social media constant, you can give small businesses excellent tactics, posting schedules, and high-quality content for their target audience.
Facebook and Twitter are the leading business networks, but businesses are inclined to struggle with visual platforms such as Snapchat, Instagram, Tumblr, and Pinterest. These platforms have a huge number of users, but brands might not understand how big they are, how efficient they can be, and how to make them work for their companies.
If you have a solid background in social media marketing and a love for photography, concentrating your consulting business on a specific platform like Instagram can be a fantastic idea to earn money from home.
6. Be an SEO consultant
If you deeply understand the work of search engines and have technical skills in platforms such as Google Analytics and Google Ads, you should contemplate becoming an SEO consultant. Many small business owners don't recognize how significantly SEO can impact their businesses. You can start your online consulting business by showing those owners the power of SEO to help transform their sites and boost their conversion rates.
You could take advantage of your marketing skills to let business owners know the benefits of utilizing analytics data, strategic keywords, and content structure to drive more organic traffic.
Bear in mind that Google's algorithms are constantly changing, so you have to advance your skills and improve your SEO knowledge to stay relevant and successful in this field.
7. Become a web designer or web developer
Suppose you are a creative, digital professional who masters creating the layout, visual theme, color palette, and font set of a site. In that case, freelance web design may be a lucrative career for you. If you have little experience in this field, you can learn the fundamentals of web design and master how to use tools such as Adobe XD, Chrome DevTools and text editor software.
If you are more intrigued in the coding side of designing websites, freelance web development might be the right path for you. Suppose you already have intimate knowledge of HTML, CSS, or JavaScript and have a good eye for handling issues with effective solutions. In that case, you can offer a service to generate stunning sites for small businesses.
If you need to grasp the basics of web development before starting your full-stack career, you can join a beginner's course to get started.
Avail your technical and creative skills to earn money while helping business owners who want to take their online presence to a higher level. You can generate a comprehensive portfolio and build your own site to show it off and attract a stable stream of customers.
8. Become a handmade craft seller
When store owners switch their sales to e-commerce, online marketplaces for handmade products, such as ArtFire and Etsy, make it easy for artisans who can create a number of beautiful handmade products, like wool scarves or unique dream catchers. If you have an interesting craft, selling your items on an e-commerce store is a simple way to get more income while you stay home.
Startup costs for this type of business are pretty low as you can buy your materials in bulk from craft suppliers. If you can produce and sell your artwork in a virtual store, you can make a profit soon. Plus, local artisans achieve higher success when they promote their products on social networks.
9. Buy and Sell Domains
You can purchase domains and sell them for profit as the way you flip houses.
Before you begin, it's crucial that you comprehend the fundamental costs of domains and know which domains are available. You can check whether a domain exists or not by checking out domain auction sites like Sedo.com, Flippa.com, and AfterNic.com, which have similar functions to eBay.
How much could you earn from this business?
It turns out to be quite a lot. Domains like Crackers.com have been valued between $25,000 to $49,000 on auction websites. Additionally, Internet users are often getting rid of domains for a wide range of reasons, you will have a deep pool of domain names to purchase and sell from.
10. Become an App Developer
Mobile applications are more cutting-edge than ever, with people willing to invest money for ways to manage their lives from their smartphones. If you have a good novelty idea for an app and know how to write codes, you can run with it and generate your own app. You can also work as an app developer for businesses that want to build specific apps. Both options require you to grip the fundamental elements of software design and at least two popular programming languages among JavaScript, PHP, SQL, Python, Ruby on Rails, or iOS.
If you come up with an app idea but don't know a thing about coding, there are numerous software developers looking to work with people on app creation. Depending on your current situation, you can establish a thriving business out of app development.
11. Publish a book
Have you ever thought about publishing your book someday? While getting your name on a list of bestsellers might seem like a daydream, it's not that far out of reach.
It doesn't matter if it's a self-help book, a business guide, or a science-fiction novel; there is now a massive number of options for successfully self-releasing your work.
To sell books on your eCommerce store, you need to install a specific app to stock digital files as products. Once purchased, your ebooks will be delivered to your customers via email or as a direct download link.
If you decide to offer physical copies of your book, you will need to place an order with on-demand printing services as soon as your work is purchased. They will take responsibility for printing your book and manage the whole storage and fulfillment process.
12. Become a Video Producer
Youtube ranks the third largest website in the world, so there's no surprise that video has been becoming one of the primary communication mediums for businesses of any type and size. If you have a wide knowledge of filming and editing, it won't take long to grow your audience. You can utilize everything from video production workshops and video editing services to DIY tutorials and soundtrack libraries that can intrigue Internet users.
Creating a video might be one of the fascinating online business ideas with lots of creativity and challenges.
13. Become an Online Fitness Trainer
Online fitness training, without a doubt, is an interesting industry.
If you have a passion for health and fitness, becoming a fitness trainer to customers could be a fulfilling job. However, you should remember that training people online is much more challenging than being right there with them. With no or little experience as a trainer, you might be considered unreliable to potential clients.
There's always a chance for you to meet customers locally rather than operating a completely online business, but that might not be suitable for you. Or you can compensate for your lack of a personal presence with a deeper concentration on nutrition education.
14. Offer cybersecurity and ID consulting services
If you own a solid technical background but aren't explicitly engrossed in coding and app development, this might be an ideal business idea for you. Working as a cybersecurity consultant like Guardio, you can have chances to partner with businesses of every size to evaluate systems, implement testing, and provide tips on how they can enhance their setup.
On the other side, if you favor something broader, you might think of becoming an IT consultant - supporting businesses or individuals with their technology - helping them get it set up, resolve any problems, and bring general operating advice.
With the appropriate computer setup, you can do your IT or cybersecurity service from anywhere - keeping in contact with your customers via phone, chat, and email.
15. Become a Virtual Assistant
Do you possess incredible organizational skills and task management capabilities? Maybe it's high time to capitalize on those skills and become a virtual assistant. Virtual assistant services usually involve fundamental administrative tasks like inserting data, setting travel arrangements, answering phone calls, handling expense reimbursement, paying bills, etc.
You can visit some platforms like Zirtual and TaskRabbit to find a suitable job for your one. They enable you to build an online profile and sign up for tasks you want to fulfill - such as data research, virtual assistance, or fundamental errands - and start building your customer base.
16. Become a Transcriptionist
For a simple online business idea that doesn't need background knowledge or experience - other than the capability to type fast - you might contemplate transcription including call transcription. Providing transcription services online can take various forms: you can transcribe audio interviews for reporters, write captions for videos and TV shows, or generate transcripted versions of podcasts.
Even though this might not be the most beneficial idea on this list, it is a good start as a freelancer and grants you the freedom to work any time at any place you want.
17. Become a Travel Planner
Do you love traveling? Have you been to different destinations and have a network of connections throughout the world? If you're a travel enthusiast, you might consider running an online travel planning business. You can help customers plan every single aspect of their trip - from flights to accommodation, etc. You can work on itineraries, offer tips for food, exchange currencies, and serve as a point of contact between your customers and any global contacts.
Moreover, you not only can run your travel business at home but while you travel as well - and more traveling will help develop your business - as you visit new locations, meet potential customers, and build new connections. Plus, you may create a travel blog or photography website to facilitate your planning business.
Read more:
Tips on How to Run a Thriving Online Business
Building an online business from scratch can be an exciting undertaking, but that doesn't mean it's always smooth sailing. For instance, there are some legal steps you need to take to run your business, like selecting your business name, obtaining a federal employer identification number, defining your legal structure, and ensuring your business activities.
Every business is different; however, there are several steps you can follow to increase your opportunity at growing a successful online business.
Opt for a business idea or industry according to your passion and knowledge
Choose a business niche depending on gaps in the current marketplace
Do market research and competitive analysis to evaluate your competition and product viability
Learn the laws that apply to online businesses
Carefully selecting a specific software to create your online store
Plan a thorough marketing strategy (e.g., local marketing, social media marketing, email marketing, SEO, etc.)
When onboarding to grow your team, make sure to have an employee training plan template in place to serve as a blueprint for your team to handle future situations.
Grab a Chance to Make Extra Money
If you have been thinking about methods to run a business online, there's no time to hesitate. Let's get out there and build an online money-making business in your leisure time.
The most beautiful thing about beginning your own business is that it all depends on you. You can keep things small or big, according to your specific purposes.

Marketing Manager of Mageplaza. Summer is attracted by new things. She loves writing, travelling and photography. Perceives herself as a part-time gymmer and a full-time dream chaser.
Website Support
& Maintenance Services
Make sure your store is not only in good shape but also thriving with a professional team yet at an affordable price.
Get Started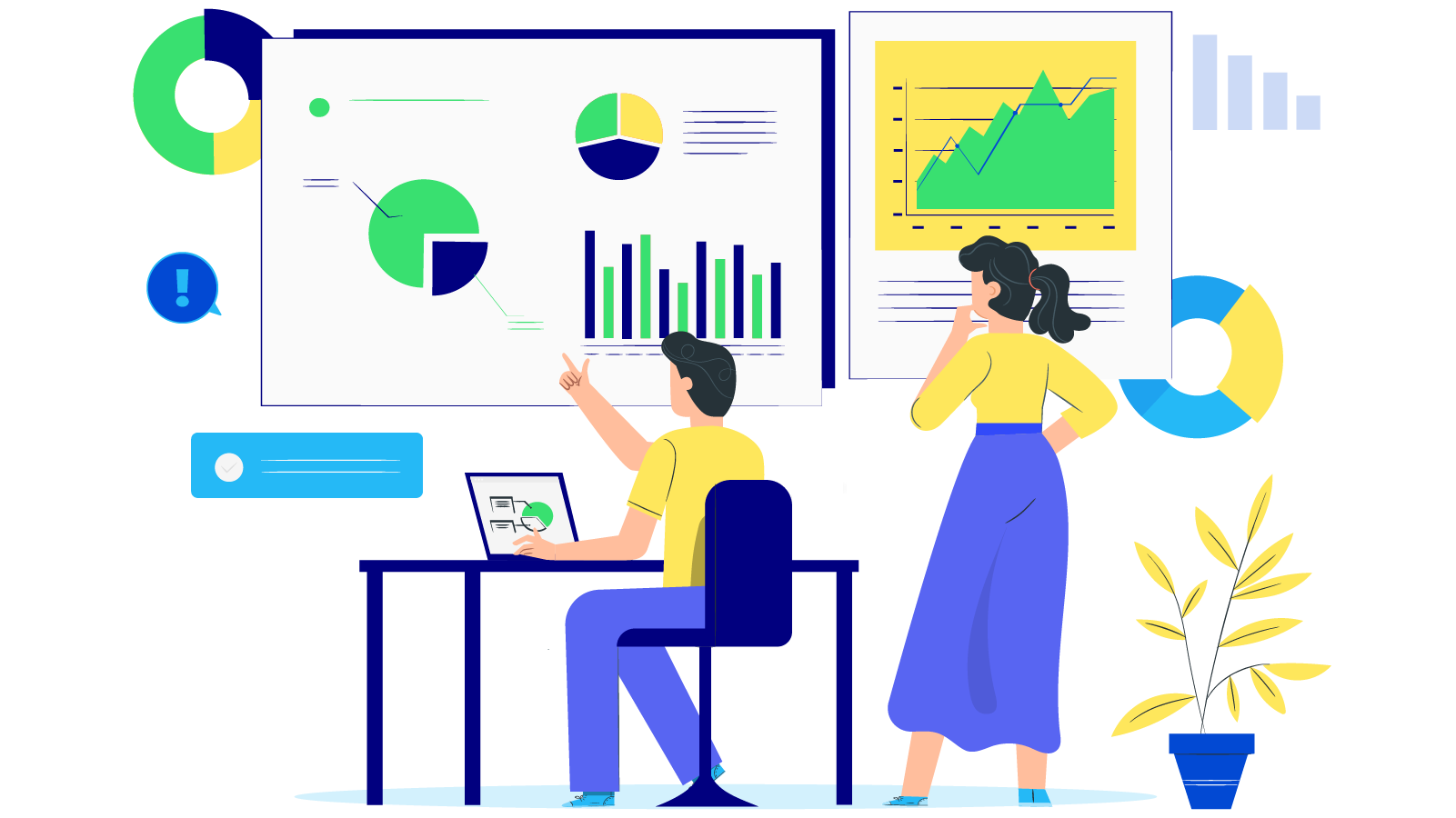 New Posts



Subscribe
Stay in the know
Get special offers on the latest news from Mageplaza.
Earn $10 in reward now!