What is social media marketing - Complete Guide
The Most Popular Extension Builder for

Magento 2
With a big catalog of 224+ extensions for your online store
The marketing that takes place on the leading social media platforms is known as social media marketing. All leading e-commerce websites ensure dedicated social media marketing to get excellent audience exposure. On the other hand, businesses based on organizations improve social media presence and invest in social media marketing to attract leads. This way, social media marketing helps to enhance the sales of a company.
As per the recent statistics of social media marketing published by Oberlo, 73% of global marketers consider that social media marketing is an effective means of marketing for a business.
Moreover, it also states that over 7% of the global population takes part in improving brand awareness for a commodity of getting satisfied with the usage.
Here, you can know about different aspects of social media marketing that can help you to execute it successfully as you open a business. Always choose an efficient digital marketing team that can track your business profile on multiple social networking platforms to enhance informing and interacting with the audience.
Table Content
Content of Social media Marketing and its importance
The whole marketing process on social media depends on an element known as content. Content can be either written or photographic. Nowadays, infographics and audio-visual content have also become quite trendy as most people get engaged to it.
Content is the primary necessity for social marketing, and it has to be made in a way that the target audience gets attracted to it. Some digital marketing experts work as content creators and regularly post informative content on the leading social media platforms like Twitter, Facebook, and Instagram.
Social media management tools like HubSpot, Buffer, Hootsuite, etc. help the experts to post content on multiple platforms automatically. As a businessperson, you should choose a tool that fits your budget and aims. Often, digital marketing experts can suggest to you the best tool.
Ways to Design a Marketing strategy for Social Media
The right approach to create a marketing strategy for social media is crucial to get satisfactory outcomes. Generally, the experts follow some steps to develop the right strategy.
Determine the target audience
If you are the proprietor of a business, expect the social media marketing experts to talk with you about the commodity/service you desire to sell. This will help them to determine the target audience.
Correct determination of the target audience ensures getting satisfactory outcomes from social media marketing.
Shortlist the platforms
In most cases, it is unnecessary for a business to market on all social media platforms. Experts set the strategy depending on the type of service or commodity that a company deals with. For example,- the best place of social media marketing for a modern fashion accessory can be Instagram and Facebook as it comprises several millennials and young adults.
Unique content creation
Every content posted on the business-related social media profiles irrespective of the platform should be unique and informative. It not only enhances audience engagement but improves their outlook for your business.
Unique content increases the chances for exclusivity, which is crucial for any business to develop faster. Marketing experts can take support for the platform features or use external tools as per necessity to maintain uniqueness in a content.
Post scheduling
Post scheduling is a process done with the help of a tool, and it posts automatically on a business profile on a particular social media platform. The experts can also make a routine and enter the tool.
Post scheduling not only saves time but also cuts down efforts from the marketing expert's side. A businessperson needs to purchase a package of a social media management tool after checking if the post scheduling feature is present in it.
Frequent posting on social media
In the case of designing a social media marketing strategy, both the business person and the marketing team should put up efforts to frequently post on the social media profile.
Reposting can also be done as it increases the audience reach. The marketing experts do not settle for posting irregularly on a business profile as the audience might forget about the brand and lose interest to go through the content and visit the website.
In worst cases, a business profile can lose followers if content is not posted regularly. Marketing experts derive a prime time to post on a social media profile depending upon the type of commodity and the preferences of the target audience.
Generally, business organisations only need to pay the marketing professionals for their service as all other aspects of social media handling is free. However, many proprietors publish paid advertisements on social media platforms. It can be considered as an ad post and can attract more potential customers in less time.
Track the social media marketing outcomes
Apart from designing a strategy for social media marketing, experts need to track the outcomes. This determines whether the business can meet its primary aim of getting audience exposure or not.
There are some metrics on which the experts determine the outcome of social media marketing. They are reaching, audience engagement, visits to the profile, likes or reactions on posts, profile mentions, shares, tags, positive and negative comments, and reposts.
The analytics tools are there to help the experts get comprehensive reports regarding the activities of the audience on the social media profiles of a particular business. The best option as a tool is Google analytics as it works both on websites and social media platforms.
Social Media Marketing- Benefits
As per the google norms, the website ranking cannot directly improve depending on the social media activity it is attached with. However, most businesses consider the vitality of social media marketing as it provides several benefits.
Social Media Marketing Enhances Lead Generation
Due to the presence of active netizens in humongous numbers, social media platforms help your business with proper lead generation. The leads have a higher chance to turn into brand loyal customers and increase the overall profit of the company.
The market experts organize different events from the business profiles on social media platforms like contests, online polls, etc. These days, the live sessions also help the business owners to interact with the audience and increase the number of leads.
Another way to attract leads to your website is with the help of links. You can mention several links along with the social networking content regularly. This can both improve website traffic and the number of links.
Boosting Brand Awareness
In most cases, dedicated social media marketing enhances brand awareness for businesses. Netizens can both get access to every detail of your company and know about the product/service you deal with.
Moreover, regular posts about your company and products can make a person consider your venture as a genuine one. The marketing experts should always ensure that the audience can land on the website straight away.
Observe the competitors
Prominent social media presence and the right approach to social media marketing not only helps a business to observe its competitors but also take the lead from them. The marketing experts often tend to take a similar approach to brand a similar product.
As a business owner, social media marketing can also help you to check the reach and audience response on the profiles of your competitors.
Improve customer relationship
No matter if you are attached to an e-commerce business or a traditional one having a digital presence, you can improve customer relationships with the help of social media marketing. A good marketing expert or a team can both address your customers and clarify their doubts through a social media profile.
Potential customers can also get their doubts cleared with the help of a timely response from the marketing executive of your business organisation. This develops a positive outlook about your company in the mind of the customer. If you don't want to miss any comment, message, or review, make sure to use a social media engagement tool.
Social Media Marketing- A promising Career for tomorrow
The modern business sector is globally improving day by day as new and established organisations are starting new businesses. In such a scenario, the youth are mostly developing an interest to be a social media marketing expert.
Here are some vital points that you should ponder on to make a successful career in social media marketing.
Complete a Degree course
If you want to become a social media marketer in the future, the first thing you need to do is complete a degree course. Look for an institution that provides you with a certified degree in 'social media marketing'.
If you are unable to find such an institution, you can choose any other technological streams to earn a degree. Afterwards, you can refer to the internet and books to study the different techniques of social media marketing.
Complete a course from a Tool brand
To become a well-established social media marketer, you need to learn to use one or more social media marketing tools. There are online certificate courses that certify your knowledge regarding the usage of a specific tool. The best you can do is to complete at least three social media marketing tool courses.
Start working as a Social media marketing expert
You can start working as a social media marketing expert in a company as a full-timer or freelancer. Enhanced experience can lead you to get placements in better companies and earn more money.
Final words
Social media marketing is no doubt a vital subfield of digital marketing that is helpful for the businesspersons and the existing as well as upcoming experts. So, consider it as the high time to incorporate proper social media marketing for your business website or start a career to become an expert for tomorrow.
Author bio: Bhavik Soni is a Creative Writer at Auto Monkey. We provide an original analysis of the latest happenings in the social media industry. Connect with Latest Social Media Trends and News plus tips on Twitter, Facebook and other social tools on the web.

Marketing Manager of Mageplaza. Summer is attracted by new things. She loves writing, travelling and photography. Perceives herself as a part-time gymmer and a full-time dream chaser.
Website Support
& Maintenance Services
Make sure your store is not only in good shape but also thriving with a professional team yet at an affordable price.
Get Started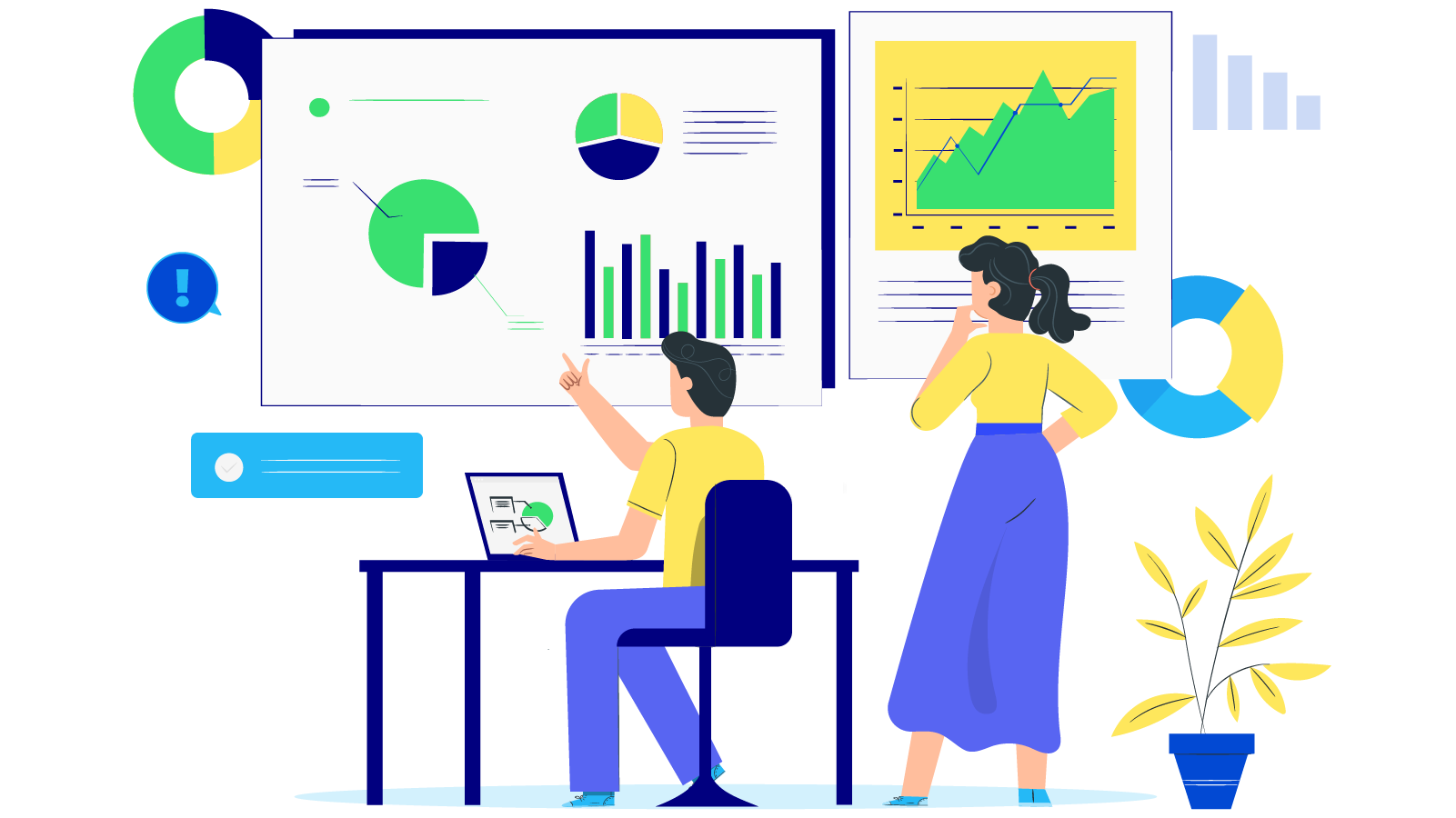 New Posts



Subscribe
Stay in the know
Get special offers on the latest news from Mageplaza.
Earn $10 in reward now!