10+ Best Business Plan Software and Tools in 2023
The Most Popular Extension Builder for

Magento 2
With a big catalog of 224+ extensions for your online store
If you ask any successful sports coach how they can win so many games, they will tell you that they have a unique plan for every single game they coach. To win any of their opponents, they need to prepare a specific game plan tailored to each of their opponents' strengths and weaknesses. Otherwise, they will get crushed.
The same logic applies to doing business. If you want to start a business, developing a robust business plan will be one of the first steps you should take. It'll cover everything from a detailed explanation of your products/ services and pricing model to at least three years of financial projections - plus much more.
So, whether you are not sure how to get started or you are just looking to make the process easier, you may want to turn to business plan software and tools for help.
In this guide, we'll break down 10+ of the best business plan software and tools - discussing their key features, pros, cons, pricing plans, and more - so you'll get all the necessary information to decide which one is right for your business.
We should begin right now!
Table of contents
What is business plan software?
First and foremost, a business plan is a detailed road map highlighting the future of business operations. It's not limited to established organizations but can be written for small businesses to forecast their operations.
Business plan software is specifically designed to guide you through each step of your business plan and fill any gaps. That way, you will be more efficient in clarifying direction, attracting financing, developing team members, and eventually reaching your business goals.
Pros and cons of using business plan software
As a business owner, it's essential to consider whether new software or tools will benefit your business or needlessly add to your overhead. So, before purchasing business plan software, thoroughly weigh the following pros and cons against your business needs.
As a matter of fact, business plan software offers several benefits, including:
Step-by-step guidance. Business plan software has a detailed step-by-step guide to help you make the right choices for your business. It takes the guesswork out of aligning your business's structure and cash flow forecast with future goals. This is specifically helpful if you are not sure how to begin.

Statement and report generation. Many small business owners don't have a strong financial background or understanding of the strategic aspects of a business plan. That's where a business plan tool comes in handy - it creates reports, graphs, and documents based on the information you've entered. These generated statements and reports can undoubtedly save you a considerable amount of time.

Accurate reporting. Creating a business plan from scratch by yourself may result in missed mistakes, skewing the data, and rendering reports - and hours of work - useless. A well-designed business plan software often comes with guarantees for accountability and accuracy in any reports generated under that program.

Customization. Business plan tools typically offer the option to personalize your reports. It also gives you the freedom to test out multiple scenarios depending on your long-term business goals, providing you more confidence in your business.

Easy to update. It's so simple to adjust or replace any ideas or numerical calculations for a different outcome using a business plan tool. Certain features also keep you up to date on your business's current situation and give you an insight into your future endeavors.
However, business plan software can also come with a few downsides, such as:
Lack of flexibility. Some business plan software only allows for specific customizations, which could limit personalizing your business plan. This includes sticking to available templates the software provides and being unable to rewrite the script or customize certain points in the data (unless you upgrade to a more expensive subscription plan).

Missed industry insights. As you aren't writing the base coding that makes up a business plan tool, there may be discrepancies between your industry and the developed software. This could lead to missing out on essential industry insights and practical experience.

Expensive price tag. Depending on each type, some business plan tools can be pricey. They can range from basic plans to premium versions; however, it's difficult to know whether the premium plan will assist you or just create a dent in your budget.
There are a lot of reasons to buy business plan software, but there are also some drawbacks that might turn you away from the investment. Therefore, weigh your options according to your business's specific needs and determine which is right for you.
Features to look for in business plan software
If you decide to purchase business plan software, it's worth considering several key features to make sure that the process of creating your plan is smooth. Below is more about the specific features to look for in a business plan software application.
Step-by-step wizard. Step-by-step wizards take much of the guesswork out of trying to decide which sections to work on and in which order. This feature can take you through each section and make sure you're including everything your plan needs.

Templates. Setting up a business plan from scratch can be tough. That's why it's great to have a jumping-off point. Many tools include dozens, if not hundreds, of templates to choose from. Many templates are geared toward particular types of businesses, so you can pick one that is right in line with the business you're planning.

Financial projections. Most software applications can provide you with financial tools, so you can lay out your case for a successful venture. With some options, you plug in the numbers for expenses, cash flow, revenue, etc., and churn our financial projections. The easier this process is, the better your business plan creation experience is.

Charts and graphs. The tool you choose should be able to turn the financial data into eye-catching charts and graphs automatically. This will make your business plan more enticing to potential investors.

Integrations. Some software integrates with popular accounting programs, such as QuickBooks or Xero. This is useful when transferring financial details from your accounting software into your business plan, so that your plan is free from mathematical errors.

Contributors. Many businesses aren't being launched by one person only. When multiple people are involved, you'd like all of your collaborators to contribute to the development of your business plan. That's why you need to verify the number of contributors who can make edits to the plan. Some software caps this number, while others allow for unlimited contributors.

Additional services. Some software providers offer access to additional services that new entrepreneurs may find helpful, such as digital marketing help, website design services, and direct contact with consultants who can provide knowledgeable advice.
10+ best business plan software and tools
1. Bizplan
Specifically built for tech startups, Bizplan will help you create a customizable business pitch and plan that appeals to several investors.
As a part of the Startups.com suite, Bizplan gets top marks for its easy-to-use, intuitive, and modern user interface. You will work with a step-by-step business plan builder to get exactly what you want from your business plan. It might remind you of a modern website builder, as it has drag-and-drop tools to build templates.
Moreover, if you're a paying user, you'll have access to all the materials in the Education corner, including online courses and more than 600 in-depth videos to help you explore more things.
In case you have an issue, you can get in touch with its customer representative during business hours (from Monday to Friday from 9 a.m to 9 p.m), or send an email with all the questions you may be having.
Key features:
Drag-and-drop templates for business plan building
Ability to track all business financials in one place with the financial command center
Ability to access Fundable.com, an online fundraising platform that connects startups or small businesses to potential investors
Unlimited account collaborators
Availability of online courses, including tracks, master classes, guides, and expert answers
Ability to control who can view or comment on your internal business information
Pros:
User-friendly, intuitive drag-and-drop business plan builder
Excellent educational materials
Subscription options give you access to all Startups.com tools
You can easily integrate it with accounting software
Available lifetime pricing
Cons:
No free trial
No mobile compatibility
No templates based on specific industry
Limited financial projection customization
Pricing plans:
Monthly plan: $29/ month
Annual plan: $20.75/ month
Lifetime access plan: $349
2. BizPlanBuilder
As an intuitive business plan tool, BizPlanBuilder provides a simple wizard that walks users through step-by-step business planning. With its premade industry-specific templates, the software can help you craft a plan that reflects your business goals.
With a single link, you can share your plan with investors online. So, instead of sharing bulky attachments, you can present your plan directly in a browser using modern navigation.
If calculation is not your strength, don't worry! BizPlanBuilder's financial tools, including calculators, cost analysis, financial projections, budget sheets, charts, and graphs, will help you with that. It also lets users import financial data from different accounting software programs.
In addition to business planning and financial features, the software offers real-time collaboration, meaning multiple team members can simultaneously view and edit the business plan.
Key features:
Premade industry-specific templates for business planning
Available financial tools, including calculators, chart and graph generators, and budget-feasibility tools
The collaboration feature lets team members log in, view, and edit the business plan at the same time
Available technical support, including email and telephone support, FAQs, and video tutorials
Pros:
Eye-appealing visuals
Easy-to-use drag-and-drop templates
Various industry-specific templates
In-depth presentations
Cons:
No free trial
No mobile-friendliness
Difficulty in exporting PDFs
Pricing plans:
BizPlanBuilder for startups/ funding/ MBA students: $97/ year (add as many team members as you want for $10/ year each)
BizPlan Builder for growing the company/ strategic planning/ growth financing: $27/ month (add an unlimited number of team, advisors, investors for $1/ month each)
3. Cuttles
Cuttles is a fully interactive and guided business plan software that helps entrepreneurs build, understand and grow their business.
Their web app has all the features and in-app guides you need to create a startup pitch, write a business plan, define a startup team, do budgets and financial projections. It's simpler, faster and more impactful than ever to start a business.
Key features:
Cloud-based web app
Strong focus on simplicity with UX and design
Freemium version
Fully guided and customisable business plan
One-page pitch section for investors
Financial forecasts and budgets
Team feature to showcase your team
Available in 6 languages: English, Spanish, French, German, Portuguese, & Danish
Share & Export options: Share with links, export to PDF, & invite members to view in the app
Student discounts and diversity pricing initiatives
Pricing:
Freemium - limited features: no help guides, no share/export, no budgets feature
Seed Plan - 1 startup, 1 member, all features - €8 (billed annually)
Grow Plan - 1 startup, unlimited members (collaboration), all features - €16 (billed annually)
Series Plan - unlimited startups, unlimited members, all features - €48 (billed annually)
4. Business Plan Pro
As one of the leading business plan tools, Business Plan Pro offers top-notch technical and customer support to help small businesses succeed. Moreover, it provides clear instructions and cutting-edge funding tools to create a robust business plan and impress potential investors.
The software offers up to more than 500 business plan templates and samples, which are present in the preferred format of investors, banks, and SBA-approved lenders. There are also different categories of templates, such as Manufacturing, Travel & Transportation, Travel, etc., to help you choose from.
In addition, Business Plan Pro enables you to import data directly from Quickbooks, and export your business plan to Microsoft Word, Excel, and PowerPoint, or transform it into a PDF format.
Key features:*
More than 500 business plan templates
Built-in formulas and financial statements
Ability to create visually appealing forecasts with drag-and-drop graphic forecaster tool
Ability to import data from Quickbooks, and export to Excel, Word, PowerPoint
Pros:
Strong technical and customer support team
A wide range of business plan templates
Detailed guidance for businesses
An extended money-back guarantee (60 days)
Cons:
No collaboration opportunities
Old-school interface design
Pricing plans:
Standard Package Plan: $99.95 one-time purchase
Premier Package Plan: $159.95 one-time purchase
5. Business Sorter
Business Sorter is a cloud-based solution that offers the content to create plans you can share and keep track on. The content covers six key areas, including finance, sales, brand, people, operations, and goods and services.
The platform promises to simplify and speed up business planning via a novel 273 card sort system that covers many common situations. You can also include, edit the existing cards, delete, or add your own ones.
You can keep everything, including your ideas and thoughts, at a centralized location. It also offers tips and advice at every step to help you put your strategy into action. Unlike some software with videos, the educational resources here are provided as Word files and PDFs, which can be quicker to access, but harder to follow for some beginners.
Key features:
Card-based planning system with 273 digital cards
Built-in tips and additional information
Add team members and assign tasks
Multi-device access
Secure data protection
Pros:
Innovative, visual plan builder
Unique card sort system to simplify planning
Real-time collaboration with an unlimited number of users
Regular updates for free
Strong data security
14-day business trial
Cons:
Limited in financial planning needs
No video educational resources
Pricing plans:
Small Team plan: $80/ year (3 users, billed annually)
Medium Team plan: $240/ year (10 users, billed annually)
Large Team plan: $640/ year (30 users, billed annually)
Enterprise plan: custom pricing (unlimited users)
6. Enloop
If you're looking for an easy-to-navigate solution that can complete your business plan quickly, Enloop is there for you. It does this through its Autowrite feature and performance score that acts as a digital mentor.
Furthermore, Enloop has a strong focus on the financial aspect of the process, which is ideal for people with great ideas but aren't necessarily financial wizards. Demonstrating profitability is crucial for raising capital from investors, and the software delves into this financial viability of your vision. It lets you add charts and graphs and analyze 16 distinct financial ratios.
It also allows you to compare financial projections with industry averages, so that you'll get a clear picture of how your idea stacks up. You're able to consult with an expert in case you need guidance. Enloop also offers business plan templates and an HR/ legal document builder, making it one of the strongest candidates for first-time start-ups.
Key features:*
AutoWrite and TextSync features automatically create basic customized text for your business plan
16 different financial ratios indicate your financial health
Performance score from 0-100 serves as motivation to complete the plan
More than 100 currency symbols and number formatting
Access to business templates
Pros:
Attractive interface
Automatically populated text
Well-explained financial ratios
Instant access to all business reports
7-day free trial
Affordable pricing plans
Cons:
Limited additional education resources
Limited customer support
Pricing plans:
Detailed plan: $11/ month (billed annually)
Performance plan: $24/ month (billed annually)
7. GoSmallBiz
Initiated by NFL Hall of Famer and veteran entrepreneur Fran Tarkenton, GoSmallBiz offers hundreds of industry-specific templates that create the exact documents users need. Plus, its step-by-step wizard helps you set up a business plan by filling up business details in multiple segments.
Another helpful feature is its online calendar management. You can schedule events, meetings, and appointments and get automatic reminders. Besides, it lets you generate financial statements and projections. You're allowed to create a range of insightful reports, such as profit and sales analysis, cash flow, balance sheets, and more.
For anyone new to business planning, GoSmallBiz offers a slew of online learning tools, including business courses, business mentoring, and weekly updates. It also provides help from a real CEO and business planning expert, so you can entirely rest assured knowing that you will never be steered in the wrong direction.
In addition to the business plan software, it provides a customer relationship management (CRM) tool, text-based business consultations, and legal business documents. No other business plan software offers this suite of tools - all for one cost.
Key features:
Step-by-step guide walks you through every single step
Around 100 business templates
Financial projections and statements
Reports based on your financial data
Integrate with major social media channels, such as Mailchimp, Facebook, LinkedIn, and Twitter
Pros:
A wide range of industry-based templates
Multiple educational videos
Unlimited mentoring and business consultations
Several additional business tools
30-day money-back guarantee
Cons:
Outdated interface
Limited business plan features
Expensive monthly cost compared to alternatives
Lack of an annual subscription package
Only exports to PDFs and Microsoft Word
Pricing plan: $39/ month (billed monthly)
8. Upmetrics
Upmetrics is a well-rounded business planning software that helps small businesses and entrepreneurs find success in their business planning processes and growth strategies.
Are you just starting your business? Easily create a polished, professional business plan that lenders and investors will appreciate. Upmetrics simplifies the process of writing a business plan with step-by-step guidance, 200+ sample plans, and excellent customer support.
Are you looking to grow your business? Make confident decisions by forecasting your financials, and preparing your budget in Upmetrics.
Upmetrics is used by over 100K+ entrepreneurs all across the globe to plan their businesses and collaborate with remote teams to create growth strategies. Along with that, the software makes it easier to keep track of your projects and customize your plans as per your needs and requirements.
Key features: -Business Plan Builder -Financial Forecasting -Pitch Deck Creator -Business Models -200+ Sample Business Plans -Business Plan Cover Pages -Share With Pride -Comments & Feedback
Pros: -Business plan builder:- Guides you on creating your business plan at every step so you can have the clarity and confidence to excel in your business. -Financial forecast:- Finance is the lifeline of any business. With our financial forecasting tool, create accurate financial sheets to convince investors & banks of your business viability and calculate your monthly & yearly financial projection. -Pitch deck designer:- With our pitch deck designer, make your business pitch ready and present your business to investors & banks with confidence! -Business Model Canvas:- Business Model canvases bring planning and collaboration to the next level with great canvases and a great app.
Cons: -We dont have the real time live tracking of system -Our business plan templates are kinda generic -Our finanical forecast is limited to only 5 years
Pricing: -Upmetrics: Free Demo - $0 -Upmetrics Solo: $9 per month -Upmetrics Team: $14 per month -Upmetrics Premium: $48 per month
9. iPlanner
Launched in 2007, iPlanner has been helping many businesses raise finance for growth, manage risks, and improve internal communication. The software is designed as a planner for new enterprises, but it can also function as a project management tool.
The business modeling framework helps you generate a business model in real-time while collaborating efficiently with your team members. Plus, it offers various user-friendly business plan templates, such as venture capital business plan, restaurant business plan, elevator pitch, etc.
The software is also equipped with a financial engine to gauge different metrics, like sales, quantities sold, forecast price, and more. Moreover, all the projects have separate and secure URLs to protect your confidential business information.
You can integrate iPlanner with Microsoft Office and Dropbox, so collaboration and contribution are extremely easy. There's also a huge library of how-to articles and business plan samples to help you stay on track.
Key features:
Business plan templates
Step-by-step wizard to help you right from the start
Financial templates and projections
Integrate with Dropbox and Microsoft Office
Expert mentors provide personalized assistance
Pros:
Available customer support via emails, how-to guides, and expert consultation
Premade industry-specific templates to create custom business plans
Feed-in content from different external sources, such as websites, MS Word, Excel, corporate intranets, etc.
Regular backup of your data on the cloud
Cons:
Pretty old-school interface
No monthly pricing option
Pricing plans:
Professional plan: $55 (billed annually, 1 project)
Corporate plan: $93 (billed annually, 12 projects)
Corporate Plus plan: Custom pricing
10. LivePlan
LivePlan can be the right pick for you, in case you want template-rich, modern-feeling business plan software. With more than 500 free and full-length sample business plans for inspiration, together with step-by-step assistance, you can start without any hassle.
The platform offers advanced financial services that automatically calculate financial outcomes for the five upcoming years. Plus, if you're a Xero or QuickBooks user, you can easily import your data into the system to gain an in-depth view of how your business is performing from a financial standpoint.
You can start with a one-page business plan before moving to a complete professional plan that can be used to pitch to investors. The final business is not only high-quality but also professional. As all the charts and graphs are well-organized and easy-to-understand, you'll love them.
Key features:
More than 500 templates
One-page business plan with a fill-in-the-blank template to jot down your ideas
Access to educational materials
Availability of financial charts and graphs
Industry benchmark comparison
Pros:
Intuitive, modern interface
A huge number of customizable templates
Bank-level security
Affordable plans
Able to work on multiple active plans simultaneously
Variety of business resources, including step-by-step instruction, video tutorials, and general customer support
60-day money-back guarantee
Cons:
Require a learning curve
Can't customize financial projection dates
Limited third-party integrations
Pricing plans:
Pay-as-you-go plan: $20/ month (billed monthly)
6-month plan: $18/ month (billed every 6 months)
Annual plan: $15/ month (billed annually)
11. MAUS MasterPlan
MAUS MasterPlan is an Australian business plans solution with more than 60,000 clients worldwide. It aims to make the creation and implementation of your business strategy simple by offering templates, walkthroughs, and education for every step of the process.
You can generate detailed action plans based on your specific goals and projections for the future. Moreover, it's possible to delegate tasks within the program and track progress.
If you want to calculate your finances, you just need to put the details, and it'll do the rest. Other than that, it allows your team members to access your plans. You can invite them to help you with the business plan and invite your accountant to review once more once you're done with the work.
MAUS MasterPlan includes information about segmentation, so it's easy to break large markets down into smaller ones. According to that, you're able to create different strategies for the various segments. More than financial reports for budgeting and projections, the tool can generate marketing and performance reports.
Key features:
Step-by-step wizard guides you through the whole strategic planning process
Create cash flow and financial budgets & 5-year forecasts
Market segmentation features
Collaboration features
Pros:
Easy to use
Detailed statement and impressive graphs
Automated action plan monitors different tasks to keep the whole team on track
Cons:
Expensive for startups and small businesses
Real-time errors occur sometimes
Pricing plans:
Business planning & HR Pack: $97/ month
MasterPlan Lean: $299/ year
Business Planning Pack: $499/ year
12. PlanGuru
PlanGuru is a cloud-based budgeting and business plan software that is all about financial planning. It offers more than 20 insider forecasting methods, allowing you to create projections for up to 10 years.
On top of budgeting and financial analysis, the tool lets you set goals and analyze performance. It also provides a rolling forecast, helping you understand the implications of spending on overall cash flow before you do it. Furthermore, strategic planning helps you manage your team and keep everyone accountable.
With its income statement, cash flow statement, and balance sheet, you can see how your venture will map out in a range of different scenarios. Furthermore, it enables you to harness turnkey methods and use business drivers to predict growth.
Unfortunately, PlanGuru doesn't include the expert consultation function, so you'll need to seek mentorship elsewhere. However, if you want a solution that can streamline the financial piece of your business plan, PlanGuru certainly has the most to offer.
Key features:
Budgeting and forecasting for up to ten years
More than 20 standard forecasting methods
Dashboard and reporting tools
Formula builder to set up custom methods
Ratios and KPIs
Work with Quickbooks, Xero, and Excel
Help guides, video tutorials, knowledgebase, and US-based customer support
Pros:
Extensive financial tools and detailed budgeting, forecasting, and reporting capabilities
A substantial library of educational resources
14-day free trial and 30-day money-back guarantee
Cons:
No templates or tools for basic business plan writing
Difficult to get started without prior financial knowledge
Expensive, especially for additional users
Pricing plans:
Monthly plan: $99/ month (additional users: $29/ month)
Annual plan: $899/ year (additional users: $299/ year)
13. The Business Plan Shop
Last but not least, as one of the best business plan tools out there, The Business Plan Shop can help you generate a simple yet effective plan.
The software features a user-friendly interface and clean design. Once you sign up, you will enjoy an in-depth business plan together with instructions that you need to make one.
More than that, its financial forecasting section will collect your product and service information, so you can play around with the figures and come up with the right directions for your business. It can help you to forecast for up to 3 or 5 years.
Key features:
A financial forecast over 3 or 5 years
Step-by-step guide with instructions and examples
Exports to MS Word or PDF format
Chart, break-even point analysis, financial analysis, and credit analysis
Pros:
Quite easy to use
Clear instructions and examples for each section of your business plan
Strong data protection
Helpful educational materials
Cons:
Limited business planning features
Can't import financial information from spreadsheets
Pricing plans:
Monthly plan: $22/ month
Yearly plan: $12.5/ month
Over to you
Now that you've read through the 10+ best business plan software available, it's time to decide which one is best for you. It can be helpful to consider specific features you're looking for, as well as your business budget. By doing so, you will have a set of criteria in mind when you explore different solutions.
For future recommendations, don't forget to bookmark this blog post. We'll continuously update it with juicy content that helps you create a solid business plan for any projects.
Haley is a content creator at Mageplaza. When not working, she spends time on travel adventures, books, and food tasting. As growing up, she wants to read, learn, and experience more things to adapt herself to this ever-changing world.
Website Support
& Maintenance Services
Make sure your store is not only in good shape but also thriving with a professional team yet at an affordable price.
Get Started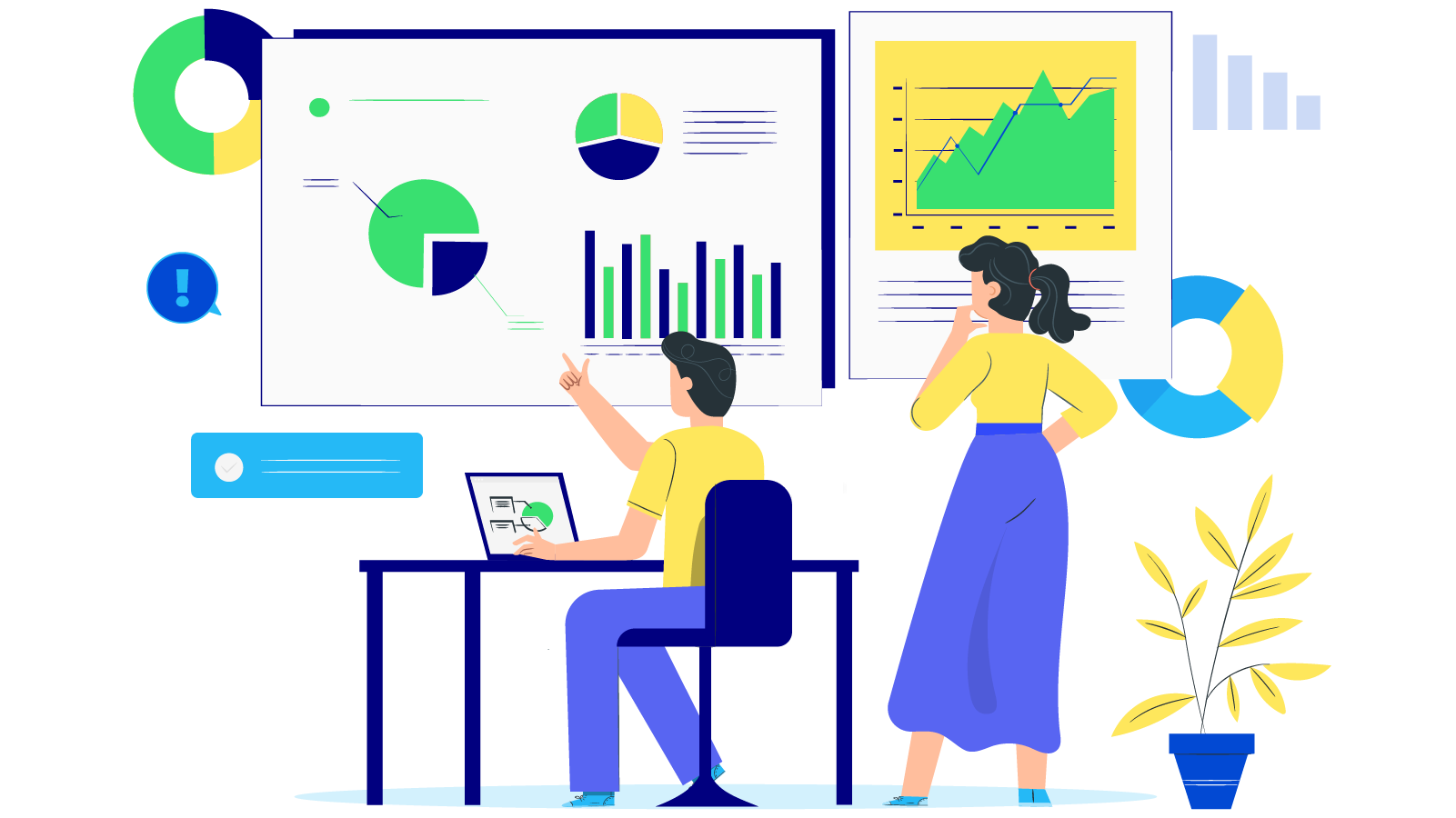 New Posts



Subscribe
Stay in the know
Get special offers on the latest news from Mageplaza.
Earn $10 in reward now!