12 Best eBay Product Research Tools Free & Paid
The Most Popular Extension Builder for

Magento 2
With a big catalog of 224+ extensions for your online store
Launching an eBay business is the easy part - knowing what to sell on eBay is a different matter.
With around 1.3 billion listings on eBay, there is certainly a lot of competition for online merchants. Without guidance, you may become unsure of where to start or beaten by much more experienced rivals.
What should you do now?
As a matter of fact, there are essentially two ways that you can dig around for products to sell on eBay: manually slogging through it or having a handy-dandy tool to help you out.
We are fans of the latter because, hey, it means less work on your end.
That's also the objective of this blog post. We hope with the help of the 12+ best eBay product research tools, you can get the most bang for your buck.
Let's get started!
Table of contents
What is an eBay product research tool?
Just as it sounds, an eBay product research tool helps you quickly find which items and product categories visitors are currently looking for and are profitable to sell.
Nevertheless, some tools do more than that. They may include the following common features:
Determine shipping costs
Suggest best SEO keywords
Monitor competition
Benchmark your listings against similar products
Compare prices
Estimate profit
Offer real-time statistics and updates
Mostly designed to help you simplify your eBay business and streamline your operations, eBay product research tools are great options for business owners. So, in the next section, let's explore the 12+ best ones!
Related topics:
12+ Best eBay product research tools
1. Terapeak
Terapeak is an exclusive eBay product research tool, which was actually acquired by eBay in early 2018 and is now a part of the Seller Hub.
However, this tool requires you to have a Basic, Premium, Anchor, or Enterprise eBay Store subscription. Unless you have a Store subscription or have a Starter Store subscription only, you can still subscribe to the platform for a small monthly fee.
Just enter a keyword or product, and you'll get product ideas, along with useful data such as average selling price, total sellers, total sold, date last sold, total sales in dollars, average shipping rate, and more. It's also easy to filter your results based on category, product condition, listing type, and more. Plus, you can filter based on the stock to search for low-stock items.
Moreover, Terapeak allows you to search for the top listings for any item to get an idea of what is and isn't working. Analyze the top listings to get keyword ideas, see what kinds of images are being used, as well as see what the top sellers are writing in their descriptions.
There will be in-depth graphs and charts to help you track a product's performance over time and see its history.
In short, with Terapeak, you can:
Search by keyword or product, then use the filters to get the information you want
Get an overview of which categories and products are popular, successful strategies for attracting shoppers and potential areas to improve
View clear, easy-to-understand stats, graphs, and charts
Pricing plan: Terapeak is available under the "Research" tab in Seller Hub. It's free to Basic, Premium, Anchor, and Enterprise eBay Store subscribers. Meanwhile, Starter Store subscribers and non-Store sellers can subscribe to Terapeak for $12/ month for the annual plan, or $19/ month with no commitment.
2. ShelfTrend
ShelfTrend is an eBay product research tool that has both a free and a paid version. You can actually sign up with your email address or by linking the tool to your eBay account.
The tool uses inventory and product listings from thousands of product categories worldwide to help you identify what to sell, what keywords to use, best-selling categories, and competition analysis. It can also notify you of marketplace trend movements, as well as benchmark your products against look-alikes.
You can see your favorite reports and report history via its responsive and easy-to-use dashboard. Once you've signed up, you can get started by clicking on "Create Report."
There are four types of report options for you to choose from:
Top 500 live listings
Average Weekly Sales
New Listings
Supply and Demand
With the top 500 live listings, you can start by entering a keyword, choose the countries you want data for, the product's condition (new vs. used), and any particular sellers you'd like to find data on.
You can also see the list of the top sellers, their ranking, the number of listings they have for that item, the quantity they have available, the number of sales they've made, the average product and shipping costs, and the brands they're using. Plus, you'll see the data points for the keyword in general, like how many search results there are and the pricing range for that product on eBay.
Once you've got your results, you can further narrow them down by using price and listing format filters.
The Average Weekly Sales report gives you information about the weekly sales of all sellers who're selling the item you entered into the search bar. You can see additional information such as brand, price, and shipping costs.
The New Listings report gives you new listings for the product or keyword you entered, together with information like price, shipping cost, and brand.
Finally, the Supply and Demand report shows you an overview of the current market's supply and demand. Data points you see on the report include how many listings are active, how many units are sold per week, as well as the total number of sales per week in dollars.
With the premium plan, you can access saved reports, more in-depth competitor analysis, and report scheduling.
Pricing plans:
Free Plan
Premium Plan: $19.99/ month
3. Algopix
Described itself as the "leading cross-channel product market research solution," Alopix lets eBay sellers conduct fast and easy research on product selling and sourcing.
You can conduct category research, market research, bestseller research, keyword research, product analysis, multi-product analysis, store analysis, and more. If you enter a keyword or product UPC/ ASIN, you'll get data such as sales prices, sales trends, product details, and performance for different markets worldwide.
With its multi-product analysis tool, you can research up to 3,000 products in bulk. Alternatively, it allows you to enter your competitor's eBay store to get a detailed analysis of all products sold in their store and their performance.
To get product ideas, you just need to enter any keyword, then the tool will bring up a list of current related items being sold on eBay. Just click on the Analyze button to see comprehensive data about that product, including:
Sales performance over the last 30 days
Estimated demand
Estimated expenses breakdown for the seller
Estimated profit
Competition
Recommendation score
Keep in mind that you can choose which marketplace you'd like to research, for instance, eBay UK vs. eBay US.
Pricing plans:
Free Plan
Monthly Plan: $34.99/ month
Annual Plan: $27.99/ month
4. Title Builder
When creating listings on eBay, two of the essential factors for SEO are title and category. That's where tools like Title Builder come in handy!
The tool creates a full item title within seconds, based on the top searched keywords on each eBay marketplace and in almost any language. With Title Builder, you can get:
New and hot keyword ideas
Item images with similar keywords
Keywords score and competition levels
Spell check to find the best keywords
eBay suggested categories for your item
7 languages and 15 eBay marketplaces
Title Builder has a simple and straightforward user interface to show keyword search volume and competition level. The tool also allows you to delete the irrelevant keywords and re-arrange the left ones to make a suitable title.
Pricing plan: Free
5. KeywordTool.io
KeywordTool.io is a well-known keyword research tool for many search engines, social media sites, and E-commerce platforms, including eBay.
While KeywordTool.io doesn't give you a list of products to sell or data on product listings that are currently active on eBay, it'll give you a list of keyword ideas to use as inspiration for products to sell. These keyword ideas will be shown alongside search volume data to help you determine what is and isn't popular.
You're able to switch between regular keyword suggestions and keyword suggestions with prepositions. Both can give you search volume and trend data, and CPC and competition data for Google Adwords (Note: this is only relevant if you plan on using Google Adwords to promote your listings).
The tool lets you filter your results with particular words or add negative keywords that you don't want to appear in the search results. You're also able to choose between different countries and languages.
Some of the results are free, but you'll need a Pro account if you want to know the rest of the results.
Pricing plans:
Free Plan
Pro Basic Plan: $89/ month
Pro Plus Plan: $99/ month
Pro Business Plan: $199/ month
6. ZIK Analytics
ZIK Analytics contains a wide range of eBay research tools. Not only does it have an eBay product research tool but also an AliExpress research tool, a supplier database, and more.
With ZIK Analytics, you can get a snapshot of what the current market looks like for any particular product. It shows you the number of listings, sold products, total sales earnings in dollars, the average product price, and historical graphs.
An interesting thing you can find is the percentage of listings that have been successful. This score helps you figure out your own chances for success.
You will be able to find the best-selling items in any niche, along with selling trends and product data. Plus, you can analyze the highest-ranking listings to see what they're doing to be successful in terms of keywords, descriptions, images, price, and so on.
With the Competitor Research Tool, it becomes easier to see who your competitors are, what they are like, and whether they're experiencing success. You can see their sell-through rates, active listings, sales earnings, average prices, sold items, successful listing percentage, and much more - both for the market in general and each product listing in particular.
Pricing plans:
Starter Plan: $29.99/ month
Standard Plan: $59.99/ month
Enterprise Plan: $89.99/ month
7. Mark Sight
Mark Sight is another effective eBay product research platform with a suite of free and paid tools.
Start by simply entering any keyword into the free tool, you can see results including sold vs. unsold statistics, the average price, sell-through rates, and charts with various keyword ideas. These results are based on the past seven days.
Moreover, you can set a minimum price for items that appear in your results, and choose between results showing the median price and results showing the average price.
Its paid Market Reader tool lets you learn more about the niche you're researching, check profitability, spy on competitors, and more. The Gold Plan helps you explore the top 10,000 best-selling products to sell on eBay.
Mark Sight also provides a free eBay fee calculator tool, which helps you calculate your income based on eBay fees, PayPal fees, and shipping costs. You can find helpful tips and resources on its blog as well.
Pricing plan: Free. You can purchase its Market Reader tool with $12.95
8. LimeStats
Although LimeStats is not that well-known, it offers useful features that can help you track eBay products and keep track of your competitors.
You can search by keyword, SKU (Stock Keeping Unit), or item number. You'll then get a list of related products with statistics such as price, revenue, quantity, items sold, shipping cost, listing conversion rate, and more.
LimeStats will group variations of a single listing together, so you won't be flooded with duplicate results if a product has several variations (e.g., several sizes or colors). Furthermore, you can get an overall snapshot of the niche in general, including historical sales, historical revenue, quantity change, and more.
LimeStats provides daily, weekly, and monthly charts to help you monitor revenue, sales, promotions, etc. This enables you to determine how profitable a product would be and what price you should charge for it.
You can also see a comprehensive list of the top-selling products, then filter based on price, category, condition, buying format, and country.
Its free plan allows you to track only five product listings per month. You'll have to upgrade if you'd like to track more listings.
Pricing plans:
Free Plan
Standard Plan: $19.99/ month
Enterprise Plan: $39.99/ month
9. Ensellify
Ensellify helps eBay sellers search for top-selling products to boost their profits and save time.
With Ensellify, you can:
Explore thousands of niches. You can discover the most selling products as well as hot niches on eBay with just one click. Ensellify has 1,000+ niches for you to explore!

Know your competition. You can find markets with high demand and low supply. It's also easy to spy on your competitors. Based on that, you can set your perfect price point.

Build powerful titles. Keywords in a listing title can determine where it appears in search results. Ensellify lets you optimize titles by adding relevant keywords, so your listings can rank higher and receive more exposure.

Keep up with trends. Markets frequently react to seasons, events, and news. With Ensellify, you're always up-to-date about what is in demand!
Pricing plan: starts at $9/ month
10. Google Trends
While not explicitly designed as an eBay product research tool, Google Trends can help you discover which products people are searching for on the Internet over time.
The tool allows you to identify product trends and peaks in demand. As you can see from our example on "umbrellas", they're well-searched for in August, but not so much in other months.
In addition, Google Trends also provides you necessary information within its intuitive interface, such as:
Region. The tool lets you see how your keyword performs in different countries worldwide. You can search by subregions as well, which means, for example, you can look at the keyword performance in America and its states.

Timespan. You can see your results over various periods of time, ranging from the performance within the hour to the performance from now all the way back to 2004.

Categories. You can see how your keyword does in different categories, such as autos and vehicles or art and entertainment.

Web search. You can see how your term performs on different APIs, including Google search, Google shopping, image search, news search, and Youtube search.

Comparing. It's easy to compare one keyword to multiple others to compare their traffic over time.

Related topics. Users searching for your term also search for these topics. Using this data, you can craft a copy that is more attuned with that search engine algorithm.

Related queries. Users searching for your term also search for these queries. They can be arranged by how they actually place in the top 100 most frequently searched terms.

Download. Google Trends allows you to download your work as a CSV file. This allows you to view your work with programs that build tables, including Google Sheets and Microsoft Excel.
Pricing plan: Free
11. Salehoo Seller Labs
Salehoo is a supplier directory that helps you find products for dropshipping, private labeling, and wholesale. With this website, you can find high-quality products at good prices that you may not be able to find easily elsewhere.
With its suite of tools called Seller Labs, you can make your eBay product research process much more simple.
The Discover Products tool allows you to find Amazon and eBay products that can be profitable. You can filter by categories, average price, sell rate, and competition. You'll also see a list of potential suppliers to source that product yourself.
Plus, the Trends tool analyzes 5,000 new products each week to help you find hot-selling items. You can also spot seasonal trends to make sure you are getting the most out of the latest opportunities.
Pricing plan: The SaleHoo Directory Plan starts at $67/ year, which gives you access to more than 8000 trusted suppliers, together with the SaleHoo Labs.
12. Dropeex
Last but not least, Dropeex helps you find winning products easily in eBay and other marketplaces.
The first step is searching for products. It's pretty simple; just search for products in the categories that you want to sell.
Dropeex members can get free access to a tool called Megasaleboot. You can see where the seller is located, the seller's name, price, and more for each product. You can also see the price on eBay, as well as the quantity sold.
The tool lets you filter for products that have sold at least five times in the past month. You can also get a list of the top dropshippers in your country, the number of products they have, and their seller score. By only connecting with suppliers in your country, you can speed up shipping times so that you can make your customers happy and avoid negative reviews.
Uploading items to your eBay store is also easy within a few clicks. The tool works well with various language-specific eBay marketplaces.
There is also an automatic order fulfillment tool that fulfills orders placed on eBay from AliExpress. This way, you can avoid having orders go unnoticed and unfulfilled while increasing customer satisfaction by reducing turnaround times.
Plus, Dropeex also helps you build your own listings and send SMS updates to your customers.
Pricing plan: Dropeex lets you experiment with $1 for the first 7 days, then $19.99/ month.
The choice is yours
Here it is! With the help of the 12+ best eBay product research tools, we hope you can make the best decisions when it comes to your eBay business. You should give these tools a nice try and see which one suits you best.
If you've experienced another useful eBay product research tool, you can share it with us. We're always happy to hear from you!

Marketing Manager of Mageplaza. Summer is attracted by new things. She loves writing, travelling and photography. Perceives herself as a part-time gymmer and a full-time dream chaser.
Website Support
& Maintenance Services
Make sure your store is not only in good shape but also thriving with a professional team yet at an affordable price.
Get Started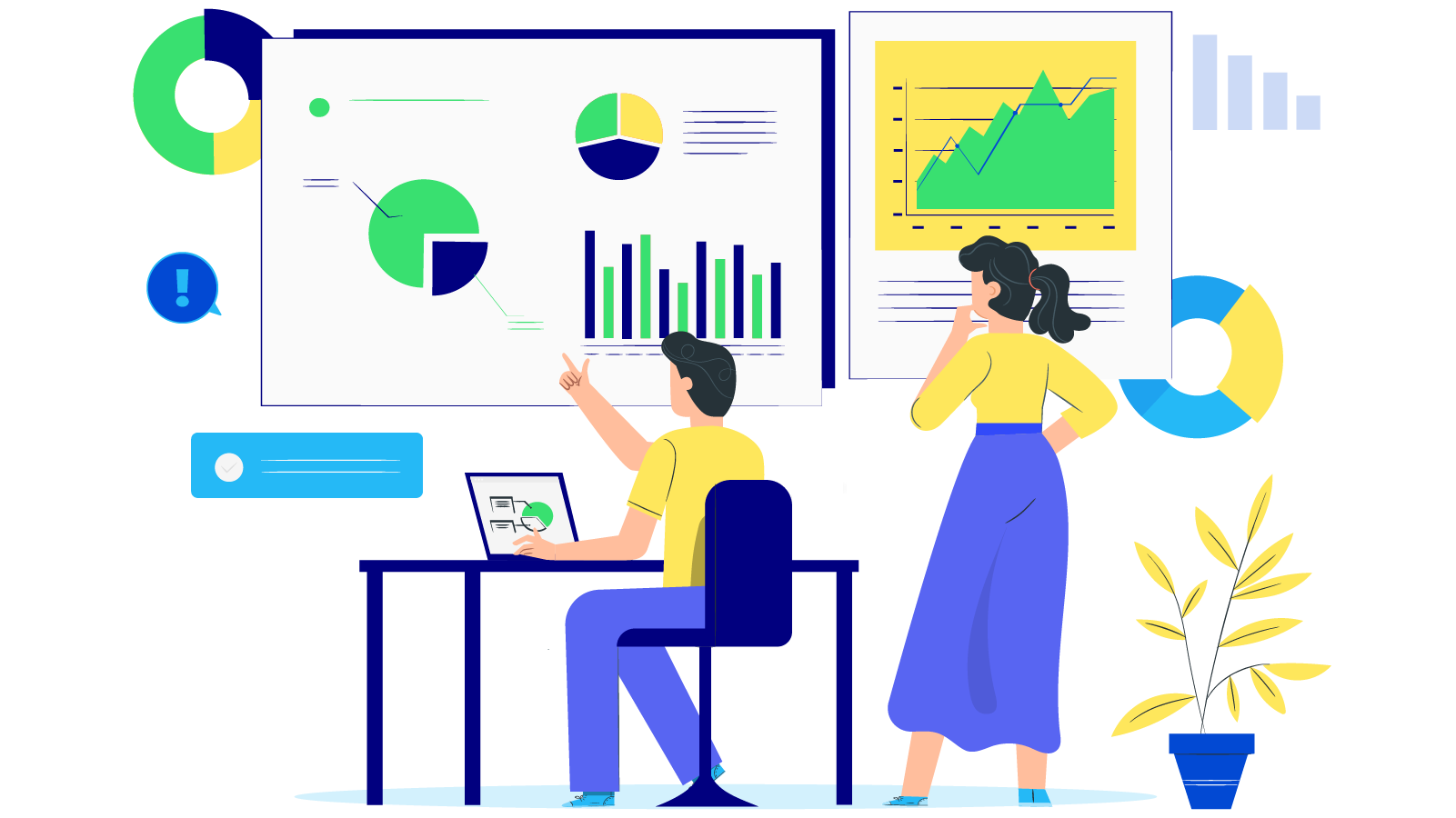 New Posts



Subscribe
Stay in the know
Get special offers on the latest news from Mageplaza.
Earn $10 in reward now!