15+ Best eBay Alternatives to Try in 2022
The Most Popular Extension Builder for
Magento 2
With a big catalog of
234+ extensions

for your online store
So, you want to build your own E-commerce empire. Naturally, eBay seems like the best place to begin.
No one could deny the power of eBay: since its inception in 1995, eBay has consistently held its place as one of the largest eCommerce marketplaces worldwide. It has turned thousands of hobbyists into powerful sellers and allowed thousands more to run profitable, at-home businesses.
However, for many users, eBay has recently come with several disadvantages (which we'll talk about right below!). That's why we've compiled the 15+ best eBay alternatives for you!
Keep reading and pick the one that fits you most!
Table of contents
Why should you need an eBay alternative?
eBay is undoubtedly the elephant in the room in any E-commerce conversation. However, many sellers believe that they have had enough, and they need a more effective alternative.
They think that the problems come from:
High costs and fees
The eBay fee scale often varies depending on the type of item you list, selling price, and whether you have an eBay store or not. Sellers pay both an insertion fee along with a final value fee.
eBay also offers upgrades to their listings, such as a bold listing, a more extensive gallery for photos, subtitles, and a themed layout for the listing, which cost extra. These fees will add up over time, and badly hurt sellers' profit margin. Especially when they sell low-priced items, that can result in low profits.
Limited control over your listings
Keep in mind that marketplaces don't exist to help you as a seller. Their first and foremost priority is to help themselves.
When working with eBay, they want to ensure that the focus is on the products in each listing, instead of the sellers. That means they can decide to limit how much you brand presence on each item that you sell. There is also the potential for eBay to cancel your product listing at any time.
Less flexibility
eBay policies usually dictate and require you to take only specific kinds of payments, limit which keywords you can use, put certain text in your listings, and prevent you from cross-marketing to other platforms.
In addition, some may dislike the limited control over how their store looks and operates. Not to mention, the bargain customers that are always hunting for the cheapest possible deals badly affect the profit.
Whatever could be the main reason for your switching loyalty, below is the list of 15+ best eBay alternatives to try.
15+ best eBay alternatives
1. Amazon
It's almost hard to believe that Amazon used to be an online bookstore that dropshipped much of its inventory. The world's largest online book store, yep, but it only sold books. It has exploded into one of the most visited websites worldwide, which offers millions of products across a range of categories.
Amazon provides a massive customer base which can turn out to be a boon for your business. But remember that the unmatched customer base also warrants higher fees and fierce competition. Unlike eBay, Amazon is fully retail setup, which plays an essential role in expediting sales with fixed prices.
One more thing to note is that Amazon's main focus is on its buyers. In case of disputes, it's mostly sellers that have to eat up the costs. Therefore, keep that in mind before you feature your products here.
When it comes to pricing plans, while eBay charges sellers for listing and some commission on products sold, Amazon lets you list for free. Nevertheless, you need to pay $0.99 per item sold and the commission for the sale (for free, basic seller's account).
Generally, Amazon stands out mainly due to its massive customer base.
Pros:
Offers a huge customer base
Lets you list for free
An excellent choice for major sellers
Cons:
Higher fees
Fierce competition
Competition with Amazon's own offerings
Related topics:
2. Etsy
If you're looking for a marketplace to sell your vintage items, craft supplies, and handmade stuff, Etsy seems to be a pretty safe bet.
Etsy started in 2005 as an online community for artists, crafters, and vintage enthusiasts, and based in an apartment in Brooklyn, NY. Since then, Etsy has powered millions of active sellers and buyers around the world. It's also been ranked as the top Seller's Choice for ease of use, and has become the top pick for profitability after giants eBay and Amazon. Find out the best selling items on Etsy here.
Etsy is similar to eBay in the way they charge a listing fee. Nevertheless, eBay listings are up to 10 days, or even 30 days for a fixed price, while Etsy allows listings for up to four months. Besides, Etsy charges only a $0.20 listing fee per item, plus a fixed 3.5% commission, making it a much cheaper alternative to eBay (and of course Amazon!).
Pros:
A great platform for selling vintage and handmade products
Allows listings for up to four months
Charges only a $0.20 listing fee/ item
Cons:
Less traffic than eBay
Niche-specific market
3. Bonanza
Bonanza might be less popular than eBay and relatively new on the E-commerce horizon, but it is fast turning out to be a giant-killer. Its tagline, "find everything but the ordinary," describes the often unique and offbeat items that can be found on this website. From artsy planters to colorful shoes, Bonanza has it all.
Not to mention, the website has got a very high rating. It is ranked right at the top in the prestigious Seller's Choice awards when it comes to communication . Plus, it left behind all other competitors to win the top ranking for the most recommended selling venue.
Bonanza doesn't charge a listing fee for sellers but collects a 3.5% closing fee for sales less than $500. For transactions over $500, the website charges 3.5% of $500 plus 1.5% of the sale amount over $500. For more information on Bonanza fees, read right here.
The platform also gives sellers the option to give up a greater percentage of their sales in exchange for additional advertising and higher search ranking. This is a significant risk-free way sellers can further expand their advertising efforts.
Pros:
Sells a wide range of products
Offers transparent communication
Doesn't charge anything for listing items
Cons:
More appropriate for unique items
Relatively low customer base
4. eBid
eBid is another marketplace that is quite similar to eBay. Nevertheless, unlike eBay, it lacks both a huge customer base and reach. However, if your requirement is a lower-cost alternative to eBay, you can't go wrong with it.
For starters, you don't have to pay anything for listing on eBid. Plus, it takes a comparatively low 3% commission. You can also pay a one-off fee of $99.98 and get a SELLER+ account. This way you don't need to pay commissions again.
Like eBay, eBid offers an auction-style format for product listings. As for product categories, both these platforms are for a wide variety of items. But the eBid's free listing fee and low commission make it a better choice for the sellers that are willing to take a plunge into the low-risk market. Although it receives less traffic, you can speed up your sales by promoting your products on popular forums and social networking sites.
Pros:
Doesn't charge anything for listing items
Comparatively low 3% commission
Low-risk market
Cons:
Relatively low reach
Less traffic
5. eCrater
What makes eCrater outstanding is that it is a 100% free online marketplace. It also offers tons of ready-made templates that can come in handy to create an impressive store. It's said to be eBay to import your listings from eBay, which is great if you are looking to transition entirely.
While you can build and run a store on eCrater free of cost, you'll need to pay 2.9% of the total fee of an item in case it brings you a sale. That amount is still low compared to what you have to pay at many other marketplaces, including eBay.
The key to making sales on this platform is investing heavily in your store's SEO and marketing. It is also up to you to drive traffic to your own store, almost as though it's your own site.
Pros:
100% free online marketplace
Provides tons of ready-made templates
Charges only 2.9% of the total fee of an item
Cons:
You may need to spend a lot on your store's marketing
It depends on you to drive traffic to your store
6. Facebook Marketplace
Facebook's e-commerce platform has just forayed into the scene and maybe a newbie in the seemingly crowded market. But it wouldn't be wise to ignore this platform, given how popular the social networking site is with its 2.8 billion users around the world.
Driven by the local community, Facebook Marketplace does not charge any fee. Therefore, anyone can build a local store and a buyer base. Furthermore, it is much easier to list and sell.
As for the drawbacks, it doesn't provide the same protections as eBay. And there's also a possibility of fraudulent offers. Overlooking these downsides, Facebook Marketplace seems to be a fine option for the resellers that want to test the water.
Pros:
Driven by the local community
Doesn't charge any fee
Cons:
Doesn't offer the same protections as eBay
Possibility of fraudulent offers
7. Newegg
If you are searching for one of the best online marketplaces like eBay for everything tech, look no further than Newegg. It claims to be "#1 marketplace for everything tech," and after taking a close look at what it offers, we have to say that it's right up there with the best in the business.
From electronic items, smartphones, computers to gaming products, it's got you fully covered. It is based in California and has distribution facilities across Canada and North America. In terms of global reach, it appears in more than 50 countries.
Unlike eBay, Newegg provides a fulfillment service that is quite similar to Amazon's FBA. It provides multiple membership options, such as free, $29.95/ month, and $99.95/ month. The higher the membership tier, the more listings, flexibility, and support you'll get. As for the commission rate, Newegg charges between 8% and 15%.
Newegg provides its SEO guide to help drive more traffic to your listings. It also recommends taking advantage of its merchandising vehicles, like daily deal emails, as well as its various seller programs. Furthermore, make sure that you are not listing any prohibited items, and are providing excellent customer service.
Pros:
Presence in more than 50 countries
Offers a fulfillment service
Multiple membership options
Cons:
Limited to tech items only
8. Ruby Lane
Ruby Lane has been developed to bring sellers and buyers of art, antiques, vintage collectibles, and jewelry together - pretty similar to marketplaces like Etsy and Bonanza. Despite being a niche marketplace, Ruby Lane does have a significant global reach.
That said, Ruby Lane is mainly popular in the US, UK, Germany, Canada, and Australia. Unlike eBay, it is a fixed-price marketplace. Although it doesn't charge any commission, you'll need to pay $0.19 per listing. Plus, it also charges a maintenance fee of $69 from small sellers and $0.01 per item from big sellers. There is also a one-off $100 set-up cost.
The overall cost for Ruby Lane does seem a bit high. However, if you need a trusted platform for selling vintage items, Ruby Lane might be a great option.
Pros:
Targets a niche market of antiques, art, jewelry, vintage collectibles, and more
Significant global reach
Cons:
Overall cost seems a bit high
9. Walmart
Thanks to its vast reach and customer base, Walmart is a notable alternative to eBay. Although one of the largest retail corporations worldwide doesn't yet seem to be a go-to E-commerce destination for most sellers, it's slowly but steadily gaining ground.
Walmart has even partnered with Shopify recently, meaning if you have an online store on Shopify, you're able to sell the products directly to Walmart shoppers from your store. Therefore, it presents a wonderful opportunity for the sellers hunting for an E-commerce marketplace with a massive new customer base.
It's free and quite easy to set up your business on Walmart. Moreover, you don't need to pay any set-up or maintenance fees. You just need to pay a referral fee of 8-20% for successful sales. Unlike eBay, Walmart doesn't offer any auction option and allows only fixed-price listings.
Depending on your own product and niche, you could be competing against some Walmart-owned products. Though Walmart's online marketplace is gaining momentum, it is lagging behind eBay, but it's still early days. Considering all the factors, it seems to be a fantastic platform for established businesses with popular brands.
Pros:
Free and quite easy to set up
Doesn't charge any set-up or maintenance fees
Cons:
Competition with Walmart-owned products
Comparatively low online sales
10. Rakuten
Known as the Amazon of Japan, Rakuten has got everything covered to give intense competition to eBay and Amazon. Think about this: Japan's population in 2019 is more than 126 million, and over 90% of Japan's internet users are registered on Rakuten. That's really a big market.
One benefit of Rakuten is that you are not competing with the website itself. Unlike Amazon that sells dozens of its own brands, Rakuten doesn't compete with its sellers. You can also have more power to customize your store within the platform, something other major marketplaces don't allow.
Although Rakuten doesn't have a huge reach, it is available in nearly 30 countries, including the US. There are already big brands like Lenovo, Dell, Office Depot, Airweave, and Dyason that use Rakuten.
Rakuten is best suited to people that are sick of the intense competition on eBay and Amazon and are searching for a different entry point to the world of E-commerce. It is especially good for people with prior experience doing business in Japan, or anyone who wants to break into the Eastern market. While it's now an international marketplace, it hasn't quite got the same reach and impact as other major E-commerce platforms just yet.
Talking about the fees, it is a bit higher than those of eBay. Rakuten charges a $33/ month seller fee. While the product category fee ranges from 8% to 15%, the commission fee is $0.99/ item sold. In spite of the high price, Rakuten is a fairly good alternative to eBay.
Pros:
Provides multiple options to ideally customize your store
Allows merchants to customize their stores
Offers excellent sellers tools and support
Cons:
11. Mercari
When there's a race to find an able eBay alternative, leaving a competent platform like Mercari would be a mistake.
Established in 2013, it is currently available in three countries only: the US, UK, and Japan. While it can't compete against eBay when it comes to reach and customer base, it is very popular in Japan and also finding its own feet in other countries.
The platform claims that more than 100,000 products are added each day. You can find designer items, video games, phones, jewelry, and many more on Mercari. The setup is simple: you download its app, upload your product, ship it when the product is purchased, and then get paid.
You can sign up and list products on Mercari for free. However, the company will charge a flat 10% selling fee when the sale is over. In addition, it'll also charge a $2 fee for direct deposit requests under $10.
Pros:
Allows signing up and listing items for free
100,000 items are added to its catalog each day
Offers good terms to sellers
Cons:
Doesn't have a global presence
12. Wish
With a focus on ease of use for both sellers and buyers, as well as an emphasis on mobile optimization, Wish is a common destination for mobile shoppers to buy fashion, electronics, accessories, and more.
According to the platform, "Hundreds of thousands of consumers spend 30 minutes browsing products every day on Wish," which means that you'll be exposed to shop-initiated users. Much of its popularity is thanks to the success of the Wish mobile app. The app targets to put products in front of buyers that are the most "relevant consumers based on their demographics, buying behavior, and wishlists."
Wish is a great option to sell unbranded items as typical Wish buyers place product value above other details. It's also risk-free because Wish doesn't charge sellers a monthly fee, and you only pay when you make a sale. The platform takes a 15% cut of the sale price, including the cost of shipping.
This fee arrangement will take the pressure off new merchants who might not have much sales volume at first. It can also work well if your E-commerce venture is just a small business side hustle.
Pros:
Designed as mobile-first and the customer base skews young
Charges a fee when merchants make a sale
Cons:
The platform is probably not the best place to sell high-end or full-price items
Wish handles all the transactions and then sends you your share. You won't get paid until an order is delivered to your customer. Payments can take up to 3 months after delivery.
13. Craigslist
You can sell almost anything on Craigslist. There are no selling or listing fees, but it is super basic both in design and automation of the selling process.
While eBay charges for listing and selling products, Craigslist charges only a small handful of post types, such as job listings or vehicles. Products are free to list on Craigslist. The platform has a "free" section where people don't look to make money; they are just trying to get rid of things they don't want anymore.
eBay gets involved in disputes if necessary, while you are on your own with Craigslist. So, there is a higher risk here. Plus, Craigslist requires you to locally sell, which limits your reach compared to eBay. However, some people love selling on Craigslist because they can get cash-in-hand and don't have to pay a network or shipping fees.
Pros:
It's free to list and sell products
"Free" section for people to get rid of things they don't want
Cons:
You're on your own with Craigslist when disputes happen
The platform is a local channel, which limits your reach
The platform is notorious for scammers. You might receive five or even more bogus offers before being contacted by a serious buyer.
14. OpenSky
OpenSky is a members-only online marketplace that provides a wide range of trendy products at discounted rates. This platform is ideal for retailers seeking to capture young professionals who are looking for a great deal.
OpenSky merchant accounts start at $32 per month. Merchants are charged a 15% transaction fee together with 3% credit card processing fee on every sale.
Account holder perks include the ability to be featured on more than 200 ad channels and social channels like Facebook, Pinterest, and Google. Moreover, account holders can also be featured in OpenSky's emails, retargeting campaigns, and can have unlimited product listings.
Pros:
Offers a wide range of products
Offers different channels to feature your products
Cons:
15. Zibbet
Zibbet is actually a well-known source of handmade items and art. Like Etsy, Zibbet specializes in handmade and handcrafted products and attracts shoppers seeking these items.
The platform offers a free plan enabling merchants to list and sell up to 10 items per month without paying transaction fees. Nevertheless, using the free tier, sellers can only include one image in the item listing. If you desire to sell more than 10 items, paid plans start at $5/ month.
Using the top tier, called Zibbet Unlimited Plan, merchants can create discounts and coupons, use premium themes, customize their store, and access advanced analytics tools. The platform also enables sellers to list on additional channels like Etsy, Facebook, Instagram, and so on.
Pros:
Available free plan with up to 10 items/ month without paying transaction fees
Allows sellers to list items on other channels
Cons:
Limited themes
Limited customization
16. BetterWorldBooks
BetterWorldBooks is a good alternative to eBay for buying and selling books. It's an excellent platform for second-hand books, which is great to the environment and your wallet.
It's easy to sell with BetterWorldBooks: just send them the books you'd like to sell, they'll do all the selling, and then you'll get paid. The books are sold in more than 30 marketplaces, and you can actually choose to benefit a non-profit literacy partner with each sale.
The marketplace is massive - pretty much any book you want can be bought and sold via the platform. Even within each category, there are various subcategories, which allows for a good browse to discover new titles, even when you are looking for a specific one. In case you want to cut to the chase, a reliable search function is also present.
Pros:
A niche-specific book marketplace
Large selection of interfaces and formats
Detailed categories in the catalogue
Cons:
Not as much traffic as eBay
The choice is yours
There you go! With the list of 15+ best eBay alternatives, we hope you've found the right site for your business!
But before you start creating an awesome store and list items, don't forget to share your feedback about it and the things you've found praiseworthy in it. Also, mention the names of the E-commerce platforms that you think they should appear in our list!
Magento Support
& Maintenance Services
Make sure your M2 store is not only in good shape but also thriving with a professional team yet at an affordable price.
Get Started
New Posts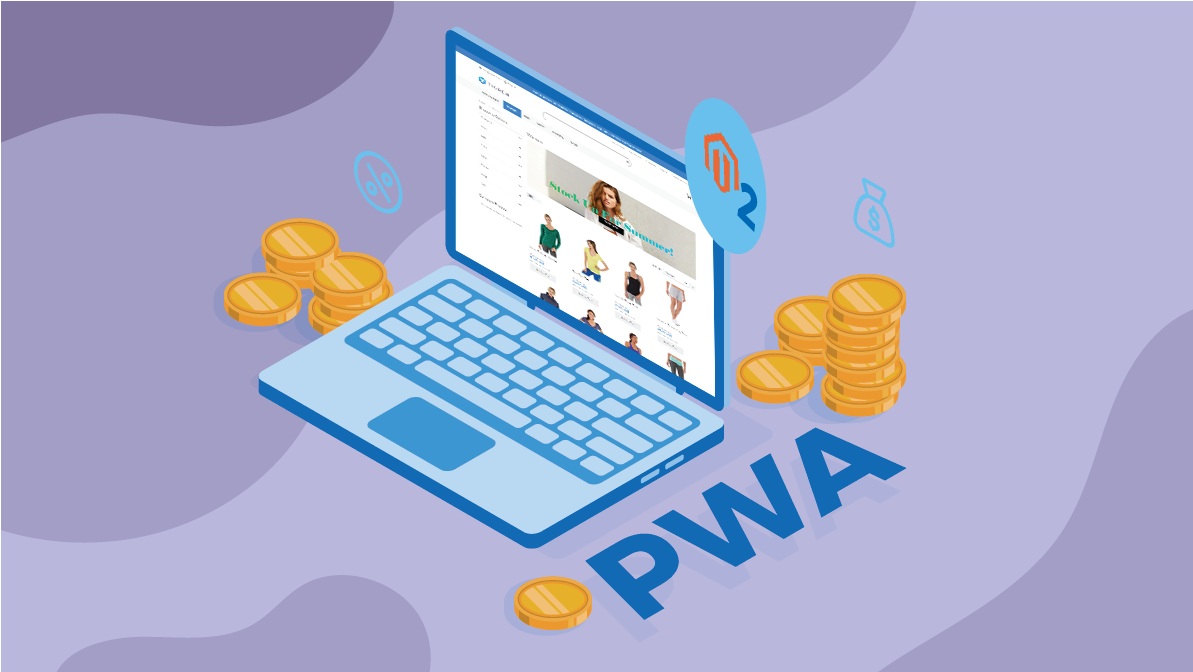 Subscribe
Stay

in the know

Get special offers on the latest news from Mageplaza.
Earn $10 in reward now!